50 romantic loving you SMS 2021
To tell someone about your feelings is one of the most challenging tasks in the world. Sometimes you lack words, or, being extremely worried, you fail to put them together correctly. That is why we have created a list of 50 best loving you SMS for all cases of your life. Go on reading to get your dose of inspiration.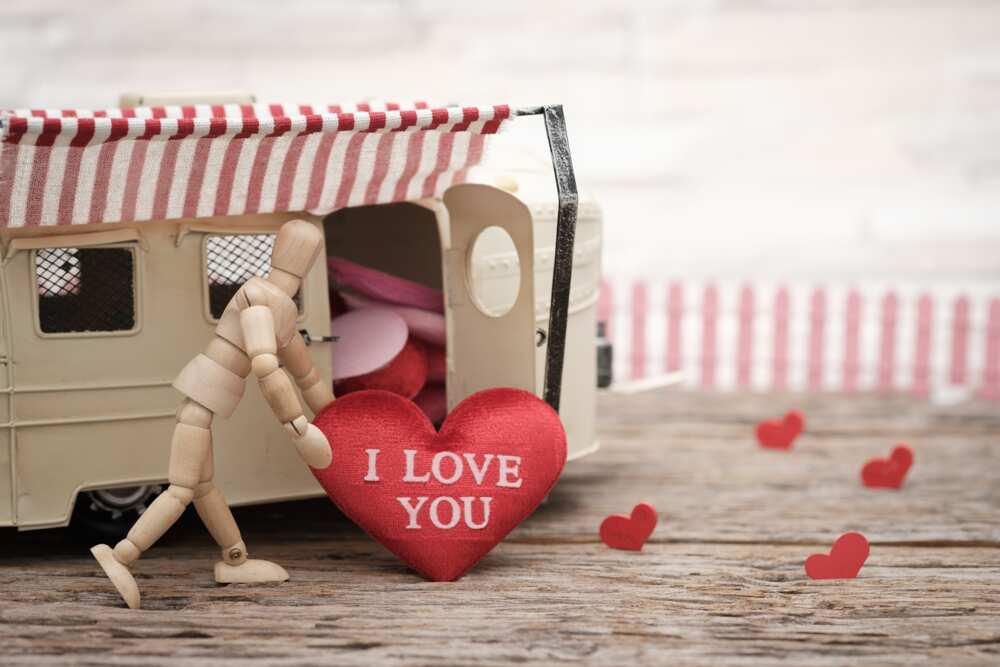 People exchanged tender letters and notes at all times. Today people write letters very rarely. They use gadgets to do this. We know that some people even being genuinely in love sometimes can't find the right words to express their feelings. So we did our best to collect and create a list of caring love text messages for you and your beloved!
Love text messages for him
SMS for boyfriend or husband in your own words about love is a perfect way to make him feel happy. You will read romantic, funny, beautiful, sweetest I love you messages that you can send, even if you are at a great distance. Be sure, due to their help you will be able not only to convey your feelings but also to make a stern man's heart arose from a surging wave of tenderness towards you.
Your smile is like sunshine; it warms my day. Your words create a sweet melody in my head. I can't help falling in love with you more and more.
Before I have met you, I appreciated my independence a lot. Now when my soul belongs to you, I don't want to be independent anymore.
I always think about you, all the time - that's all I can do. You are first and last thought on my mind, I fall asleep and wake up each morning holding you in my heart.
It's pretty impressive how one can live usual life not knowing what real love is. Fortunately, now I know that love is indescribable feeling I've never felt before. I guess this is how every woman feels being near a real man.
Regardless where I'm going or what I'm doing, I always think about you. You beat rhythms in my heart, give birth to music in my laughter, and you provoke tears in my eyes when we are not together.
Would it be insane for me to tell you in this sweet message that you are the best person that I have ever met? I even don't know if I could feel anything alike for another. I love you.
What is love? Liebe? Amour? It is what makes your mobile phone ring when I send you loving SMS?
Can I borrow a kiss? I promise to give it back!
I decided to send this SMS to my beloved man as a reminder to him that he is always in my thoughts. For me, happiness is waiting for you after a hard day, feeding you with a delicious dinner, taking care of you when you feel sad and supporting you in moments of triumph.
Whenever I am by your side, it is like having my mental batteries charged with power. Your smile shines me like the sun. Your tender touch sends tingles through my body. Your presence brings me pure joy, and your kind soul makes me feel happy. I adore you…madly and entirely. It is so pleasant to be yours.
My soul blossoms when I remember that moment when I kissed an ordinary man, and then he turned into a handsome prince. Now you represent the King for me; I love you.
I think I'm addicted to you because I'm thinking of you non stop, which means that I'm always intoxicated!
I feel like all in my life has led me to you: my choices, heartbreaks, and regrets. Now I believe in fate. Just think of it: if I had made one minor step differently, I might have never met you.
Do you know why I always radiate happiness? My day starts excellent - first I drink a cup of coffee, and later I get your kisses. And it ends no less surprising - I fall asleep in your arms. I am filled with pride and burning desire to say that I am the wife of such a great husband!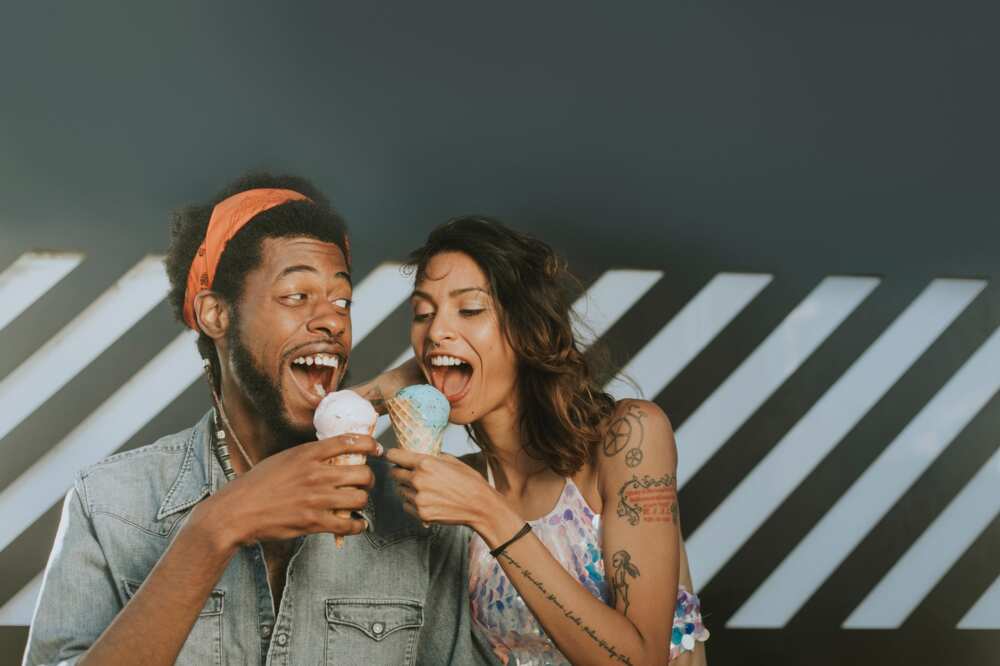 Deep love messages for her
Sometimes there is only one step between you and happiness. Sometimes we can not express our feelings right to reach someone's feelings. If you are in such a problematic situation before Valentine's Day, following love messages for Her from the heart were made especially for you.
Some people are ready to pay any money to buy happiness. But there exist some things that money can't buy. Our love is proof of that fact.
Our love seems timeless. I am quite sure that together, we will always have stability, friendship, and joy. I want you.
I love you very much, with my soul, body and even every cell. You appear the most desired girl in the human world. I thank my destiny, God and your parents for giving you to me. You are my angel, honey, life, all my words are not enough to describe or compare you to someone - you are one and only, my sweetheart!
I feel very vulnerable in front of you. Such words like tender, affectionate, handsome, strong and resilient are no longer a bunch of words. They turn into you.
I always choose you. Without pause, without even a small doubt in my heart. Every person is a master of his or her fate, so I chose my future with you!
You are sweet and very dear to me. I want you to be happy, and I will be grateful to you if you allow me to take part in it.
All people have some motivation to get up every morning and face a new day. My motivation is you. I love you.
If you thought that I might eventually plan a future without you, don't. Because without you, I do not see a positive future, I see only uncertainty.
I remember how nervous I was before our first date. I was expecting to meet an ordinary girl, but a real angel was waiting for me! When you approached me and looked into my eyes, I literally stopped breathing, my heart sank, my knees buckled, and my chest felt unnaturally warm. I drowned in the heavenly glance of beautiful and marvellous eyes. During our short meeting, I realised that it would not be the last. Walking beside you and talking about all sorts of nonsense, I felt my stomach filled with joy and warmth. I was pleased. I loved you at a glance, and I will always admire you, my bae.
Even though I'm not sure about most things in life, I am confident that I adore you and I will lead our feelings to the finish line.
I used to live in emptiness, trying to find a reason to live. But you came into my life and gave me something to fight for!
My world changed, absolutely changed since you appeared in my life! You are my only desire, and I no longer need anyone except you. I always want to support you. Look into your eyes, hold you gently by hand, kiss and say how much I need you. Every day my feeling is getting stronger because my life makes sense only when you stay near. You+ me = forever.
I could not understand the meaning of the word "perfect" until I met you. Suddenly that definition fell into place, and my breath was taken away. I enjoy each moment that we spent together.
Regardless of how stressful my day may be, I know, finally, after a heavy and long day, I have ultimate stress reliever, and I can rely on you during my darkest times. You fill my thoughts, and you have planted so firmly into my soul.
You seem my dearest person! I need you with all my heart, and I can not live without you! I am ready to share both sorrow and joy! I am prepared to go even to the edge of this world, if only you were by my side! You are my sunshine, my baby!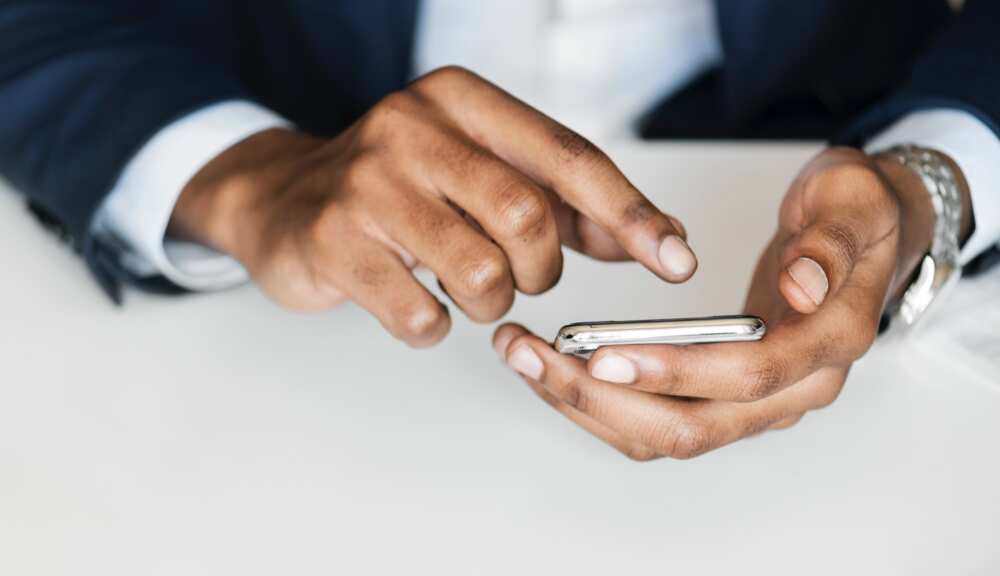 Most touching love messages
Just in case you did not find your special text, we offer you twenty more sweet SMS for both men and women.
If Van Gogh had you as a subject, sunflowers would have gone in the trash.
Many times in our lives we meet wonderful people who win our hearts. We take it for granted. I am so used to all the beautiful things you do for me, and I don't want you to think that I fail to appreciate it. I am grateful for your being in my life.
I guess you know how much you mean to me. You represent an essential part of my life. You are the centre of my universe. Everything I do is for us, and especially for you. I always try to do the right things which will make our relationship stronger. You inspire me on being a better version of myself. Thanks to you, I know what a great feeling is.
Baby, I'm madly in love with you. I want to shout about it from the top of a high mountain, like in romantic films. We have experienced so many things, but we still have strong feelings. I just want you to be mine till the end.
An incomprehensible and delightful feeling appeared in my chest. I can not explain it. It fills my life with meaning and my eyes with light. It is love for sure.
I need you strongly. I wake up thinking of you, and I go to sleep seeing you in my dreams. A new day is a real blessing since I have met you. I feel so lucky and honoured to be in love with you. Thank you for sharing your warm feelings. It's a truly wonderful gift. I will always appreciate you.
Love is when looking into your eyes is much more pleasant than contemplating stars in the sky.
My soul is a raft in the middle of the ocean, and you keep me afloat. Don't let go. I adore you.
You're my angel, and unlike other people, I am in paradise for a lifetime.
Being with you is like magic. I find more and more warmth, lightness, sincerity, and kindness in me day by day. I am pleased to know you.
Your voice is my favourite sound, baby. I love you.
When you are nearby, a light burns inside of me; I like its warmth. I feel comfortable when you hug me. Your kisses are like sweets, and your lips seem soft and tender. You are my little world, that cannot be replaced even by a vast universe. I deeply admire you, and it is all you need to know!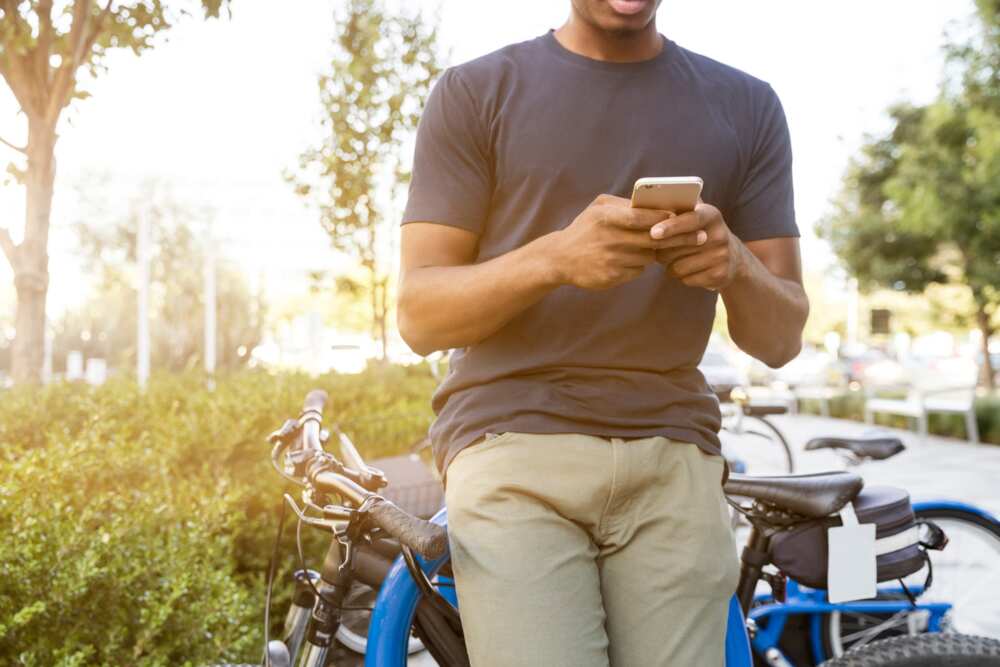 A new day with you is a beautiful addition to my life's journey.
Look at a computer keyboard, U and I were placed side by side, you see? So let`s stay by each other`s side forever?
From time to time I think of our first meeting. I have found someone incomparable. Since that very moment, all I have ever wanted was you.
No matter how cloudy and rainy my day is, seeing you always brightens it and makes me realise that by your side you, I feel perfect. Your soul is so pure, kind and so forgiving that it will always be an important centre of my universe. I am waiting for the day when we will wake up together happy and calm. I appreciate you so much.
I felt lost and lonely. But I kept on asking God for a saviour. He accepted my prayer and sent an angel - you. Now I can`t even breathe without you. Loving you madly is all I can do perfectly!
No one will understand and fully experience my feelings for you. No one will ever understand how much I love you, and all this is because no one else on the Earth is so blessed by such happiness to be fond of someone to madness, to the point of absurdity. I love you, and I do not need anything in return!
Meeting you was a coincidence: the right thing in a proper place. I am glad that it had happened to me. I feel lucky to have you. I am nothing without you, Babe.
You fill all the emptiness in me. I sincerely appreciate having you in my life. I adore you so much!
Thanks, hubby, you are always near when I feel sad, you are near when my mood is terrible, you support me in life, so let the whole world knows that my baby is the only reason why I survive!
It's important to let your partner know that you miss them and value time spent with them, that you wait for every date and wake up thinking about your other half.
We hope you will find the right things to say to your beloved. You can send ready-made texts or even modify ours, but what is more important – do it sincerely and with great affection!
Source: Legit.ng News