Latest native styles for guys in 2021
Fashion in Nigerian native styles for male has undergone some changes over the years. Nigerian men now take pride in wearing native attires. Every year, top designers are always releasing catalogues of new outfits and styles for men. So, here are some of the latest native styles for guys in 2021.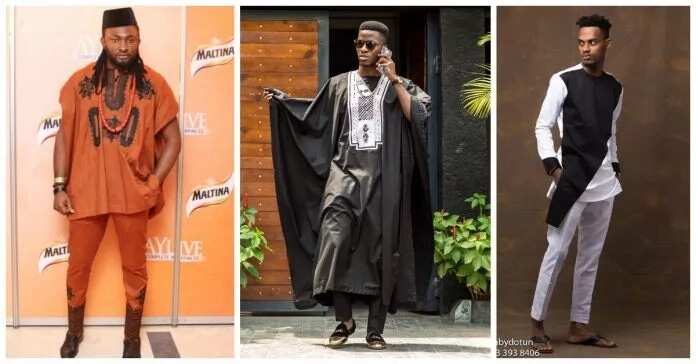 Years ago, Nigerian traditional styles were more common with older people and seen as old fashioned. The styles were nothing close to the classy and elegant styles we have today. But the average Nigerian man is finding and developing a more redefined taste for Nigerian fashion. The top designers like Mai Atafo, Soares Anthony, Mudi Africa etc. are coming out with different elegant designs of native wears for guys every year.
These men native styles have many different factors that make them classic, stylish, and elegant. A combination of the fabric are used and the designs are truly exquisite. Some of the fabrics used for these native attires for men include aso-oke, lace, Ankara, guinea brocade, adire, atiku material etc. The style of native attire you want to wear and the occasion will determine the type of fabric to buy.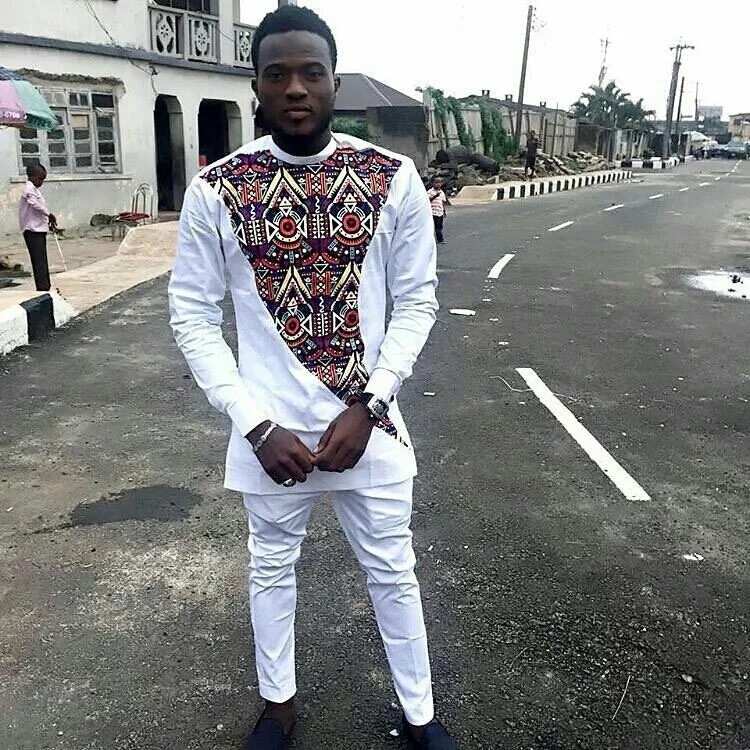 Another important factor in getting the perfect fitting native style is getting a good tailor or designer. If you have the money you can go with some of the reputable and well-known designers in Nigeria such as Yomi Casual, Soares Anthony, Mudi Africa, etc. But if you can't, make sure you have a good knowledge of the previous work of your tailor by making enquiries. No matter how good the fabric is or the style you are trying to sew, if it is not tailored well, it will never be appreciated.
The popular latest nigerian native styles for men include Agbada styles, Ankara styles, Senator wears, Atiku native styles, and some Yoruba native styles.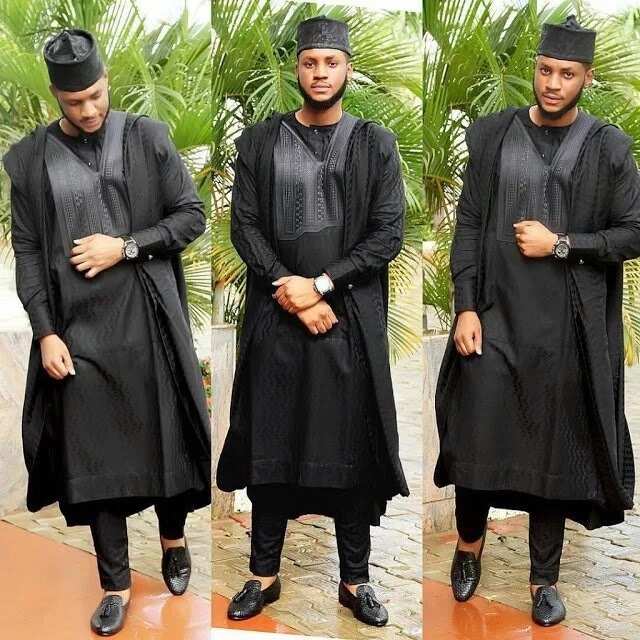 Ankara styles for men
Ankara native attire for men is one of the most popular men native style. As the name implies, it is made with the Ankara fabric. This kind of fabric can be used to make a wide range of styles from simple styles to complicated designs The simple styles can be worn for casual outings of work. While the heavily embroidered styles are usually worn for fancier events. Check out some of the pictures of the latest Ankara styles for men below.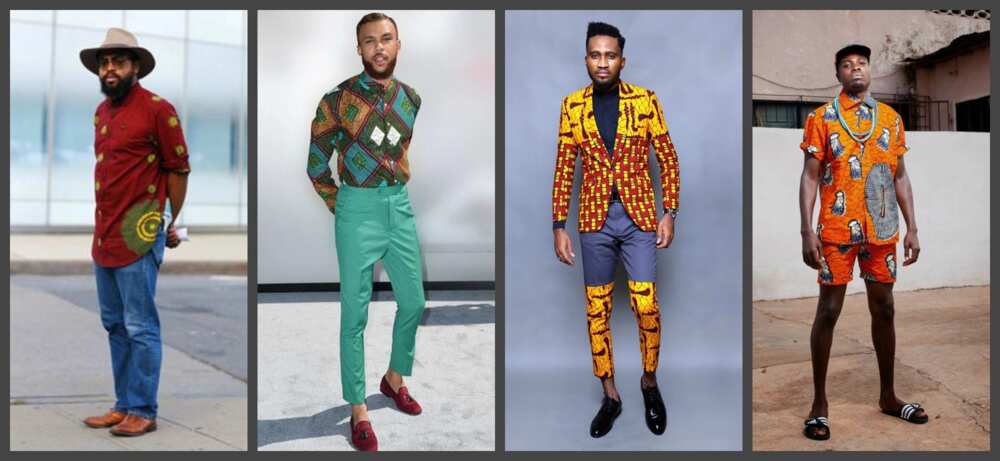 This season, Ankara brings you various designs and the boldest outfits for real fashionistas. You can choose shirts and T-shirts, shorts and trousers, vests and jackets, suits and scarfs. You will get everything your soul is craving. Ankara designs are for guys who are not afraid to be at the center of the attention.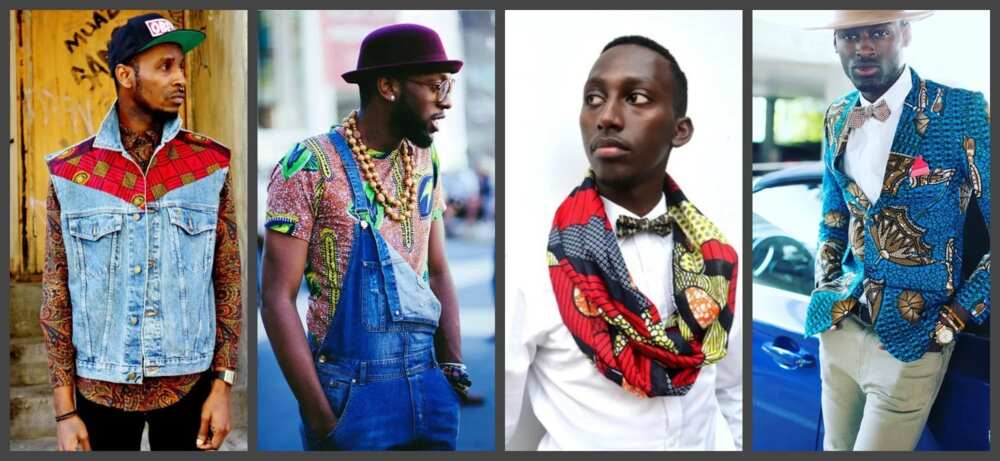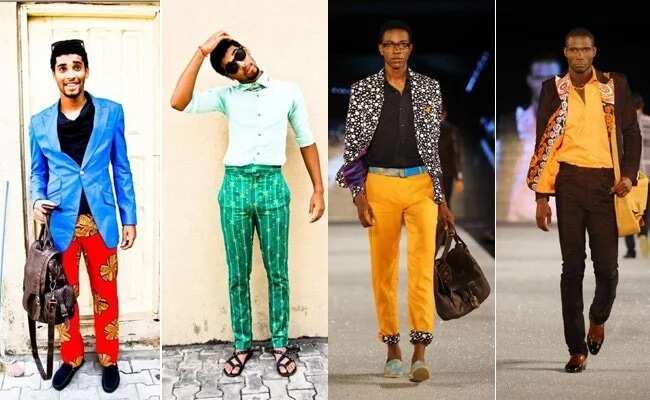 Agbada style for men
When it comes to Yoruba parties and celebrations like wedding, naming ceremonies, burial, etc. agbada is the Yoruba native style to go for. It has been a long lasting tradition that has been redefined by the latest top designers in Nigeria. Fabrics commonly used for agbada styles are aso-ebi materials such as lace and Ankara. Check out some of the rocking agbada styles here.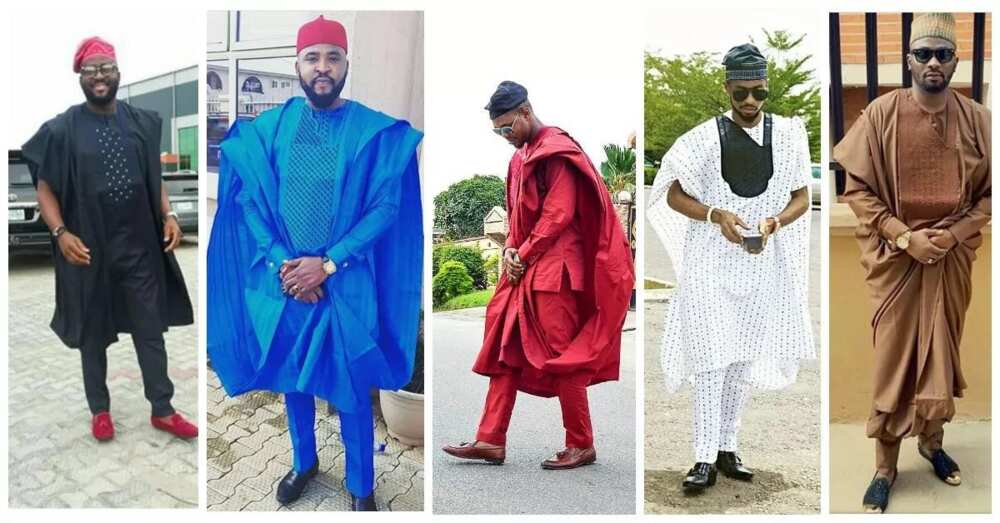 Senator wears in Nigeria
Senator wears is another trendy native attire for men in Nigeria. It originated among the Easterners but now widely worn by many. It is made using bold and strong deep coloured suit materials. Senator wears can be worn to almost any occasion including work. They are simple, classic, fashionable, very affordable, and easy to wear. See pictures of Nigerian men stunning in senator wears.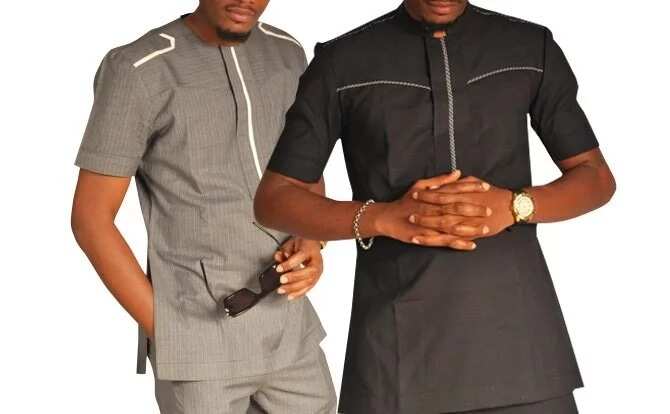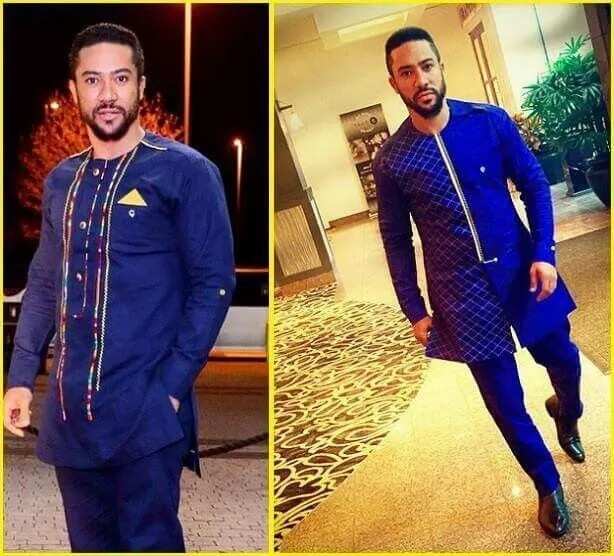 Other latest native styles that are popular include dashiki styles and atiku native styles. Check out more pictures below.
We hope this post was helpful for you. Just know that when you are deciding what native style you should go for, the occasion and the fabric are very important factors. Make sure you get the perfect style for the occasion, the right fabric and you will be the center of attraction of the day. You can check for more information on specific styles in some of our other posts.
Source: Legit.ng