Karen Gillan bio: age, height, who is she married to?
Karen Gillan is one of the most popular actresses in the world currently. She is famous due to her role as Amy Pond in Doctor Who and Nebula in the groundbreaking film Guardians of the Galaxy. Her talent, wrapped up with her good looks, makeS fans adore her.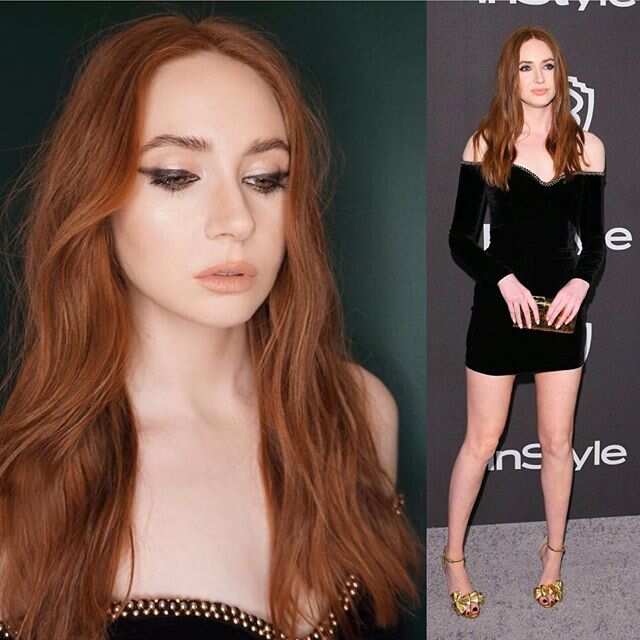 Karen Gillan IMDb portrays her as a talented actress, and she is truly amazing. Her passion for acting can be proven in all her roles.
Karen Gillan profile summary
Full name: Karen Sheila Gillan
Date of birth: the 28th of November, 1987
Age: 31 years old
Birth town: Inverness, Scotland
Parents: Raymond and Mare Gillan
Education: Telford College
Alma mater: Italia Conti Academy of Theatre Arts
Profession: Actress and filmmaker
Career highlights: Doctor Who, Selfie, Guardians of the Galaxy Vol. 1 (2014), Guardians of the Galaxy Vol. 2 (2017), Jumanji: Welcome to the Jungle (2017), Avengers: Infinity War (2018), and Avengers: Endgame (2019).
Height: 177.8 cm or 1.78 m (5'10")
Husband: N/A
Children: N/A
Early life of Karen Gillan
The gorgeous Scottish beauty was born and raised in Inverness. She is the daughter of Raymond and Mare Gillan. When the talented Scottish actress turned sweet sixteen, she moved to Edinburgh, where she attended Telford College and completed an HNC Acting and Performance course. After turning eighteen, Karen moved to London in the United Kingdom to study at the Italia Conti Academy of Theatre Arts drama school.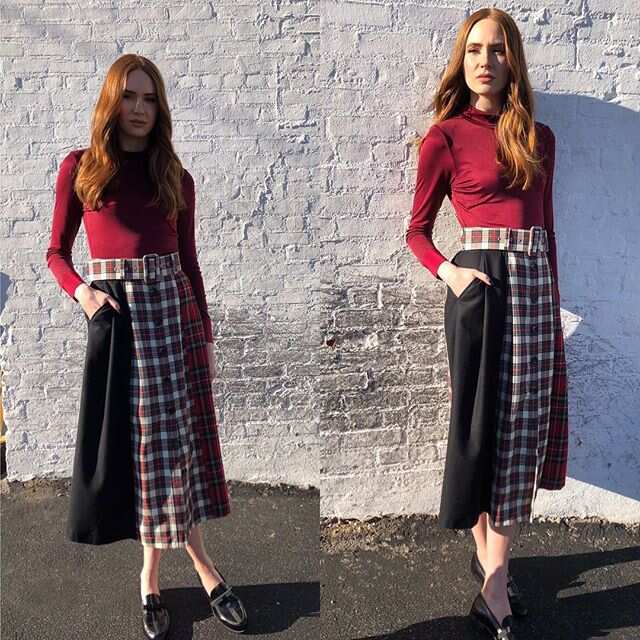 During this period, Gillan was spotted and scouted by a modelling agency. She was a successful model who made her premiere at the 2007 London Fashion Week. However, her passion was in acting. She ventured into acting and stated that she would never give up her acting career to go back to modelling. Karen acknowledged that despite enjoying modelling, her primary goal and interest had always been in acting.
The acting career of Karen Gillan
Before making an appearance in the acting industry, the actress made appearances in the modelling world. However, she made the switch to acting due to her undeniable passion and interest in the film industry. Formally, the television appearances of Gillan included guest appearances in a few television shows. Her first acting role was when she made an appearance in an episode of the ITV crime drama series known as Rebus.
READ ALSO: Zoe Saldana bio: net worth, kids, who is she married to
The role made her drop out of school. After the character in Rebus, she undertook a two-year stint as part of the ensemble cast of The Kevin Bishop Show, which is a sketch comedy series. In the comedy, the actress played several characters, with the most iconic ones being those of the celebrities Katy Perry and Angelina Jolie. Perhaps her breakthrough came when she made an appearance in the famous British sci-fi series known as Doctor Who.
The appearance on this British sci-fi series made her acquire so much recognition in the film industry. Following the popularity, the elegant actress and filmmaker went ahead to make appearances in several films such as 'The Time of the Doctor,' 'A Touch of Cloth,' and 'Selfie.' Karen won an award in the entertainment category at the Young Scot Awards.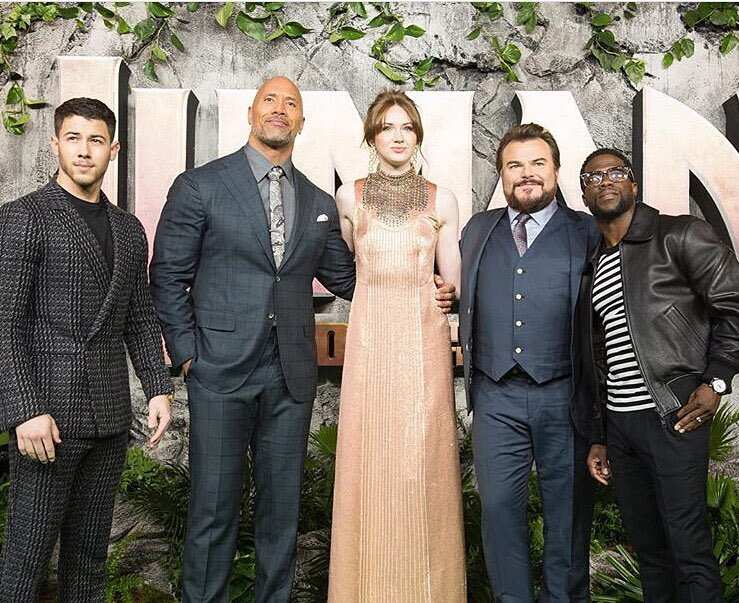 Although Karen made the world spot her in the British sci-fi series Doctor Who, she made the universe fall in love with her after playing Nebula in the Marvel Cinematic Universe films Guardians of the Galaxy in 2014. As Nebula, the actress had to shave her head bald. For Karen, the decision was straightforward since acting in Guardians of the Galaxy was her objective.
After shaving her head, the hair was used to make a wig, which she rocked during the production of the film titled 'Selfie'. The massive international recognition from fans did not mean that producers were not watching. They were keeping a close eye on her, making her land other impressive character roles in big movies such as Guardians of the Galaxy Vol. 2 in 2017, Jumanji: Welcome to the Jungle in 2017, Avengers: Infinity War in 2018, and Avengers: Endgame in 2019.
The first feature film of Karen as a writer and director is titled The Party's Just Beginning and was released in 2018.
How old is Karen Gillan?
The professional Scottish actress and filmmaker was born on the 28th of November in 1987 in Inverness. Her birth name was Karen Sheila Gillan. It means that Karen Gillan age on the 28th of November in 2019 will be 32 years.
How tall is Gillan?
There is a belief in the world that models have to be of a specific height. Since Gillan was once a model, it leaves most people wondering how tall she is. Others cannot help but admire her height since it matches her body nicely. It makes most of her admirers go online in search of Karen Gillan height. The Scottish filmmaker and actress is 5 ft 10 which is approximately 177.8 cm or 1.78 meters.
Is Karen Gillan married?
One of the most frequently asked question online is whether this Scottish actress is in the singles club or whether she is taken. Due to this, it is no surprise to bump into searches such as 'Who is Karen Gillan husband?' 'Is Karen Gillan Avengers cast married?' Or 'Is Karen Gillan dating anyone?' Her beauty leaves most people thinking that there is no way she could be single.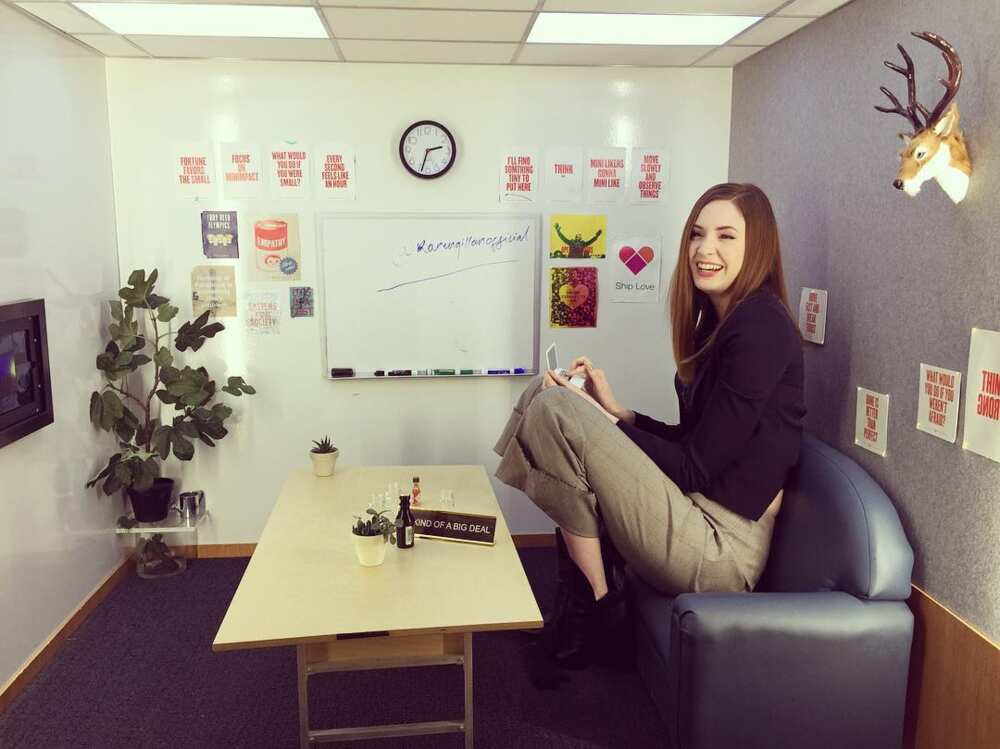 Well, the elegant Scottish actress and filmmaker is currently single. She once dated Patrick Green and had a relationship with him from 2006 to 2012. Things between the two fell apart in 2012. Given that the Avengers cast member is believed to be single now, fans are anxious to see who will capture her attention.
Based on the films that Karen Gillan has featured in, it is clear that her talent cannot be contained. Her versatility has made her venture into films of various genres, making her an impressive actress in Hollywood. Karen's fans from all over the world fall in love with her day by day, making her one of the most beloved actresses in the world. Since the 31-year-old Scottish actress has featured in groundbreaking films in the past, her fans are anxious to see what big movies she will star in next.
READ ALSO: Regina Hall bio; age, height, is she married?
Source: Legit.ng