30 best underrated anime movies and TV shows to check out
Anime movies and TV shows are becoming increasingly popular each year. You can get an animation that suits any age, season, and emotion. Though, the increasing popularity does not guarantee that every anime will get the attention it deserves. To help them reach their target audience, find out some of the most underrated anime movies and TV shows worth watching.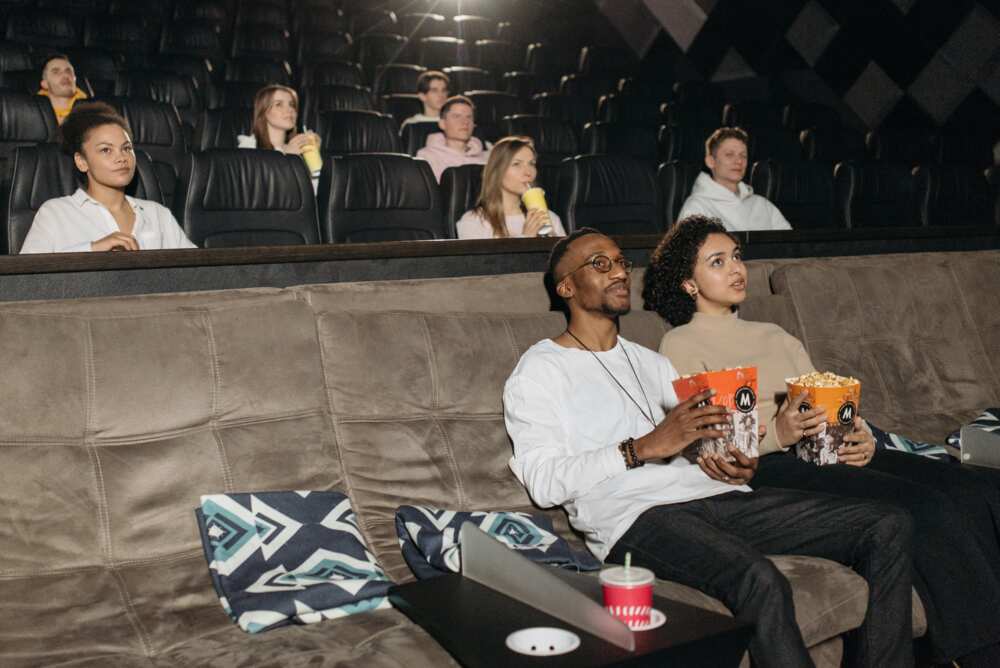 Anime frequently explores unique themes that stretch the limits of creativity. They offer diverse storytelling that captivates viewers, from grand adventures and deep mysteries to thought-provoking dramas and sweet romances.
Best underrated anime movies and TV shows
Some of these animes didn't get the attention they deserve because of various factors such as time and cultural barriers, niche appeal, overshadow by blockbusters, initial reception and appeal, and limited marketing. Here is a list of the best underrated anime movies and TV shows that deserve a spot on your watchlist.
1. Hell Girl (2005)
Hell Girl is one of the most underrated anime shows that portrays horrific concepts like bullying, hatred, injustice, and revenge. The series talks about Ai Enma, the Hell Girl, who helps people to kill someone they hate.
2. Eden of The East (2009)
As one of the survival games, the Eden of The East mixes politics, survival tactics, and psychological suspense that characters have to master. The series features a young man, Takizawa Akira, and 12 other players on a mission to save Japan.
3. Hamatora (2014)
Hamatora is another underrated anime series involving characters with superpowers that face different private cases. This detective-themed anime is enough to keep you glued to follow all the tensions and twists.
4. Samurai Flamenco (2013)
Samurai Flamenco is the best-underrated anime to watch if you want to get confused and excited. This comedy-like series is about Masayoshi Hazama, who has no superpowers but becomes a Flamenco during the night to save the world.
5. Tsuritama (2012)
Tsuritama might not be for everyone, but it is one of the best-underrated anime recommendations if you love fishing-themed movies. Its captivating storyline, characters, and art style are the reasons you should check it out.
6. Paranoia Agent (2004)
A mix of supernatural and dramatic events makes Paranoia Agent one of the most underrated anime to watch. The plot revolves around two detectives who try to identify a strange killer. Each episode of the anime packs surprising twists and thrills that leave you with unanswered questions.
7. Noir (2001)
Noir is a must-watch show about two female assassins who seek answers about their secretive pasts but find themselves in more traps as the secret organization does not allow them to reveal any information. The mysterious storyline and eye-popping artwork make this a good underrated anime.
8. Redline (2009)
Redline is an action-packed but overlooked anime movie about a reckless but courageous driver, JP, who sets out to compete in a world's dangerous illegal racing.
9. Angels of Death (2018)
Unfortunately, this best obscure anime got little attention, even from fans who know the game. But if you are in for some craziness, suspense, and tension, Angels of Death is one anime to watch.
10. Last Exile (2003)
Check out Last Exile if you love adventure and steampunk anime movies and shows. The TV series is about Claus Valca and Lavie Head, who try to protect the orphan girl called Alvis Hamilton while participating in wars.
11. Moribito: Guardian of the Spirit (2007)
Moribito: Guardian of the Spirit surpasses most anime shows' great storyline, animation, and characters. Moribito: Guardian of the Spirit is about an empress who hires a mercenary to save her son, Balsa, from the emperor. However, it is one of the most underrated anime with less fanbase.
12. Mushi-Shi (2005)
As one of the best adventure and supernatural anime, Mushi-Shi is a thought-provoking show with no violence, intimacy, and simple language. Yet, with all these good sides, it is still one of the underrated anime series.
13. Rainbow: Nisha Rokubou no Shichinin (2010)
Rainbow: Nisha Rokubou no Shichinin is ideal for people who value mature character development. It is about teenagers sent to a correctional facility for their crimes. Though, it has remained one of the good underrated anime for years.
14. Darker Than Black (2007)
The tale of Darker Than Black involves superpowered psychics who try to solve the mystery around a sudden Hell's Gate that appears in Tokyo. This sci-fi and thriller show is a masterpiece but did not get its much-anticipated attention.
15. Ergo Proxy (2006)
It is unsurprising for Ergo Proxy to fall on the list of top underrated anime shows due to its complex storyline and character choice. It is among the best anime to watch, especially if you like experimental series.
16. Spirited Away (2001)
A hit that continues to enthral audiences globally, Spirited Away is perhaps one of the most underrated anime movies. The show outlines the mythological tales, misadventures, and the tracks of a 10-year-old girl who, along with her parents, get intertwined with the supernatural world.
17. Yokohama Kaidashi Kikou (1998)
This is a classic anime that, despite only featuring two episodes, its story focuses on the human struggle with mortality. Yokohama Kaidashi Kikou is a contemplative movie that will leave a lasting impression.
18. The Girl Who Leapt Through Time (2006)
This incredible anime is not only critically-acclaimed but has had plenty of recommendations as a kid-friendly anime. Its narrative is based on a girl who, soon after discovering her ability to time travel, bursts into the power of free will to shape her life and enjoy its spontaneity.
19. Your Name (2016)
Your Name not only became a highest-grossing film, but its plot warrants a spot on the list of most underrated anime movies and TV shows. Your Name is a beautiful creation that combines drama, romance, and charm in a deeply irresistible manner to any viewer.
20. Cowboy Bebop: The Movie (2001)
This anime version of the Cowboy Bebop: The Movie reminisces the latest chemical weaponry and its dangers to humanity.
21. Tokyo Godfathers (2003)
Like the three wise men who followed the star, Tokyo Godfathers is an overlooked anime narrating the story of three homeless folks who find and reacquaint an abandoned new-born with its family.
22. Legend of the Galactic Heroes Gaiden (1998)
An adaptation of the novel of the same name, Legend of the Galactic Heroes Gaiden, is an underrated anime series that entails the military, space exploration, and drama elements of two superpowers.
23. Metropolis (2001)
This sci-fi franchise tells of the retro-futurism nature of humans as a boy, and his uncle try to uncover the mystery involving a girl called Tima. Watch as the tales and the interweaving narratives unfold on your screen.
24. Afro Samurai (2007)
This is an action-packed adventure whose main character is on a mission to avenge his father's unfortunate demise. The franchise has a popular video game in place.
25. Neon Genesis Evangelion: The End of Evangelion (1997)
This is an impressive, albeit underrated anime shows whose narrative merges sci-fi hyperbole with the usual naughty and psychoanalytical teenage mind.
26. Ping Pong the Animation (2014)
Popular among kids, the Ping Pong the Animation adaptation sticks to the plot that earned it many positive reviews and critical acclaim globally.
27. Perfect Blue (1997)
Perfect Blue is a top underrated anime that explores the obscure worlds that celebs struggle with, including how they deal with reality, status, career change, and their obsession with what they do.
28. Liz and the Blue Bird (2018)
The 2018 anime is an adaptation of the much-celebrated series Sound! Euphonium. The anime details the romance between two supporting actors coupled with their incredible performances to make a compelling feast for the eye.
29. Colorful (2010)
Enjoy the uplifting storyline of this best-underrated anime that follows the adventurous life of a lost soul granted a second chance to fulfil a more pressing purpose in unfamiliar territories.
30. Night is Short, Walk on Girl (2017)
Night is Short, Walk on Girl is an impressive anime that essentially showcases a meet-cute story of a girl out and about soul searching.
Why not get some of the above underrated anime movies and TV shows to make your watching experience fun. These movies and shows might not have gotten recognition they deserve, but they have interesting tales, characters, and themes worth checking out.
Legit.ng recently published end-of-world movies. Audiences have always been captivated by these films. They question your assumptions about what it is to be human and challenge you to consider the decisions you make as people and as a society.
What will happen if the planet stops one day? People can only imagine the end of the world, and numerous films have been made with various reasons. If you enjoy apocalyptic films, you will enjoy the selection in this post.
Source: Legit.ng