Unbelievable lives of Nigerian celebrities before they became famous
The road to stardom is seldom smooth. Many high-flying personalities today have unbelievable stories of where they came from. The unbelievable lives of Nigerian celebrities before they became famous can inspire fans to strive for their dreams.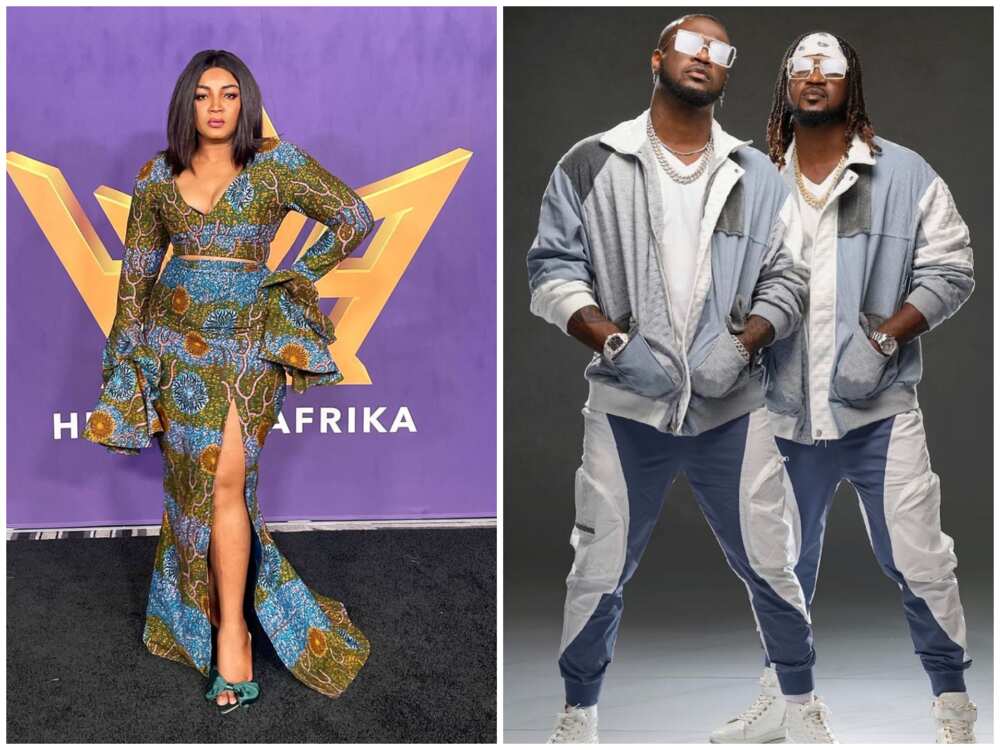 While some celebrities came from middle-class homes, some came from abject poverty. The important thing is that they never gave up and are now known well beyond national borders.
Nigerian celebrities before fame
Many Nigerian celebrities lived simple lives before they came into the spotlight. Here are some stars and who they were before stardom.
Omotola Jalade Ekeinde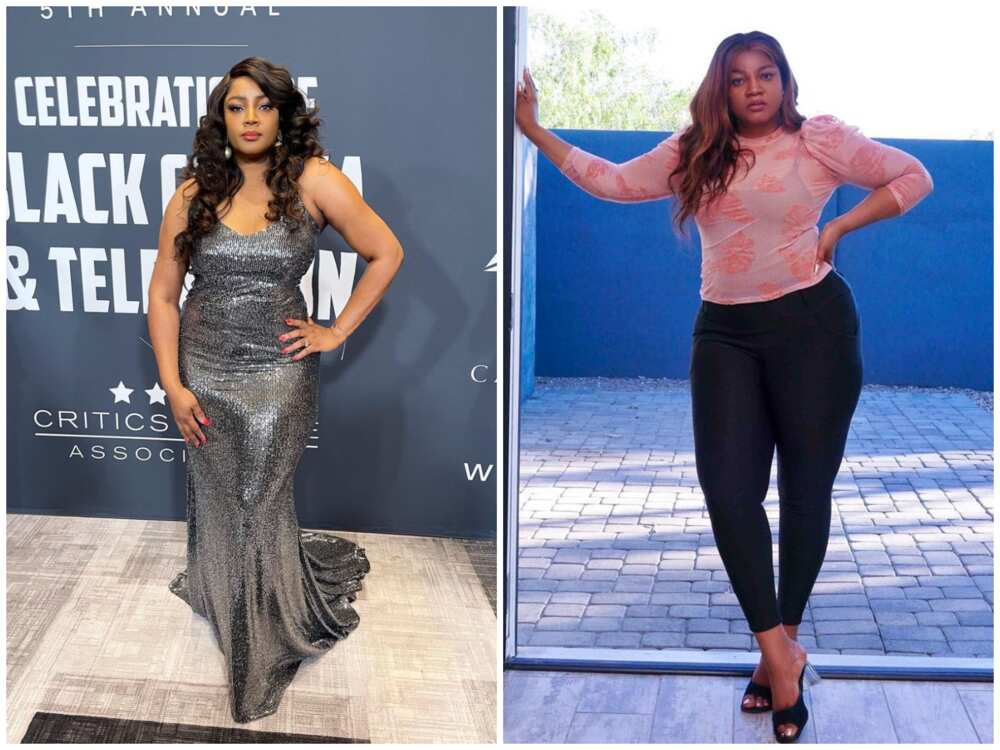 Omotola is one of the most prominent Nollywood actresses known globally. In 2003, she was listed among the Most Influential People in the World by Times Magazine.
But Omotola's life wasn't always rosy. The death of her father plunged her family into misery and poverty. At one point, her mother went to beg for food from an unnamed prominent Nigerian personality.
Ramsey Nouah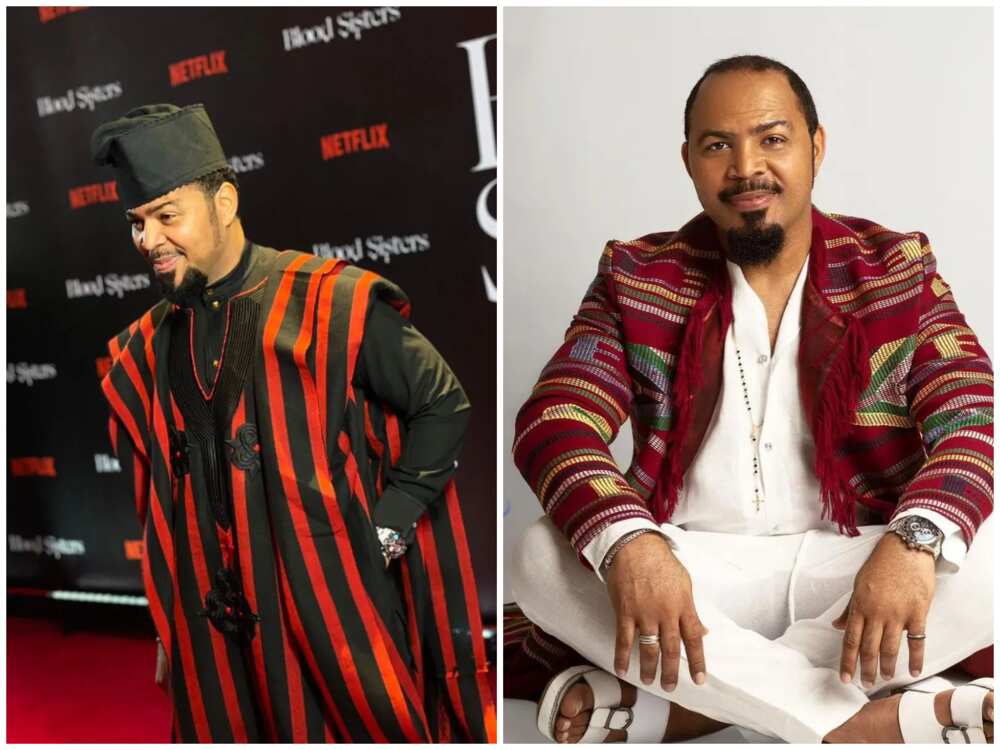 Ramsey is a household name in Nollywood. He has been featured in hundreds of Nollywood movies. Nouah describes his life before fame as both bitter and sweet. Initially, he and his mother lived a good life until things turned upside down.
At one point, they did not have a house and had to seek shelter in a small store that could only fit one mat, and several times they had to beg for food. One time he even recalls sleeping under Lagos bridge.
Mercy Johnson Okojie
Mercy Johnson is among the most sought-after Nigerian actresses. In 2011, she was the most searched Nigerian celebrity on Google and retained the title the following year. She has been the Senior Special Assistant to the Kogi state governor on entertainment, arts and culture since April 2017.
But before all these doors opened, Mercy's life was tough. She once revealed that she and her family lived in an incomplete building and often sought shelter whenever it rained since the building had no roof. She also had to work as a housemaid to fend for her family while her brother did several multiple jobs. When she began acting, she used the proceeds to improve their living conditions.
P- Square
Paul and Peter Okoye have commanded the airwaves for several years as solo artists and as a group. However, they, too, have recounted living under challenging conditions. At the time, their mother sold pap, while their father owned a small bakery. After school, they would all go to the bakery to help out. The family of eight children and two parents lived in a one-room house.
To survive, Paul did electrical repairs while Peter worked as a supermarket attendant. After graduation, the two approached their parents and expressed their wish to stop pursuing education and move to Lagos, and assured them that music would change their lives. They began selling small stuff and some of their father's things to raise money to travel to Lagos. They even confessed to having stolen about N100,000 and eventually made their way to Lagos in 2004.
Timaya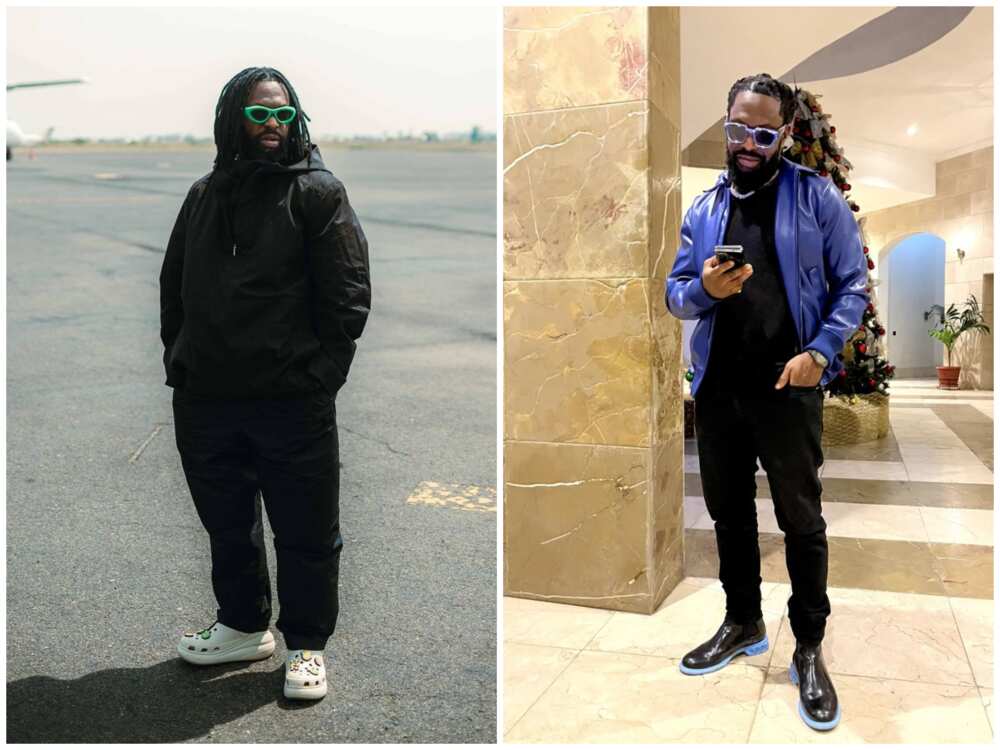 Timaya's is one of the saddest stories of Nigerian celebrities before fame. He recounts having been abused by a woman he lived with after his landlord ejected him. He began singing and writing music while he was still hustling between studios. The woman he lived with set several rules and regulations for him and would sleep with him whenever she wanted, whether or not he consented or not.
When he finally told her he wouldn't participate anymore, she threatened and accused him of giving his services elsewhere. Timaya also spoke about selling plantain on the streets before becoming a star.
Banky W.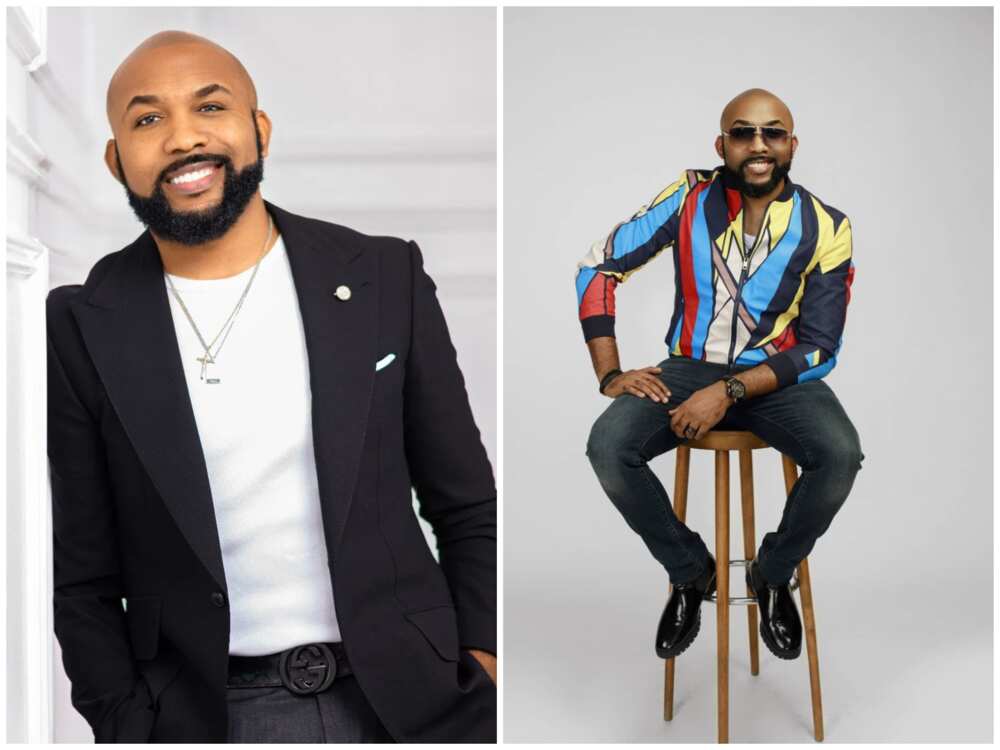 Olubankole Wellington, better known by his stage name Banky W is a Nigerian singer, rapper, producer, entrepreneur and most recently, a politician. He began to dream of becoming a musician at a young age and took up three jobs to raise money to support his dream while still studying at the university.
He worked at a clothing store, a fast food restaurant, and as a door-to-door knife salesman to raise money for studio recording time. At the time, he was recording with a friend of his. They would then print several CDs despite not having fans. He would then print black and white posters that he would stick on the sides of a jalopy he owned.
They would sell the CDs to salons, where they would often get kicked out. A few times, they would sing and impress customers who would buy the CDs. Thankfully, this venture eventually paid off.
Joseph Benjamin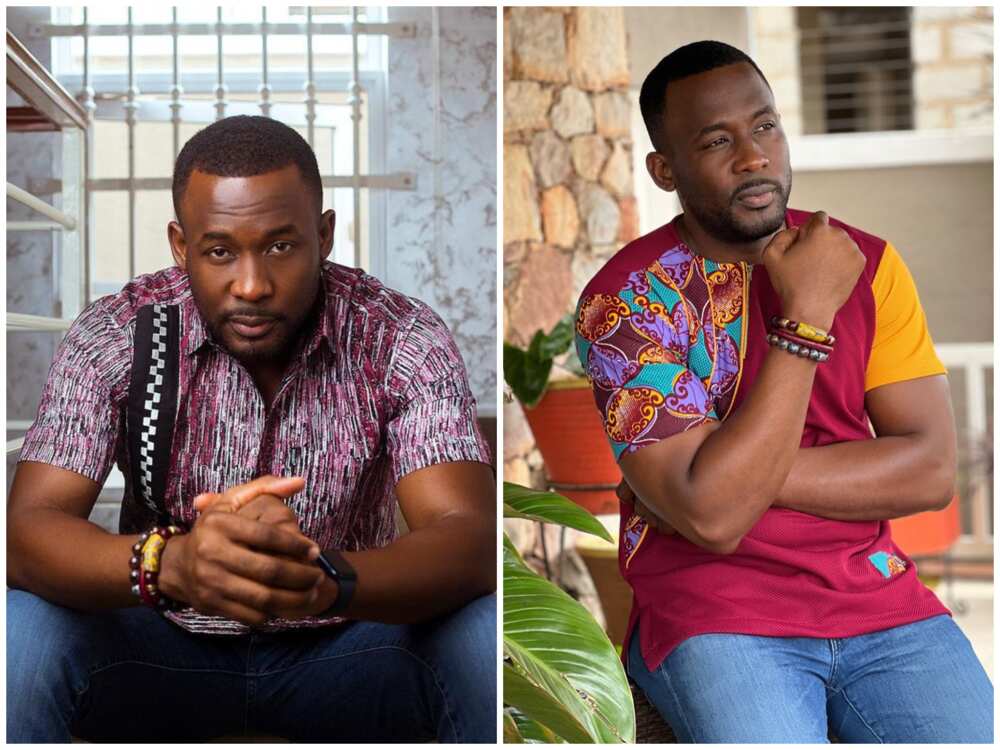 Although he has become a successful actor, his role as a TV personality is what thrust him into the spotlight. He was a co-presenter on MTN's Project Fame West Africa.
In a previous interview, Benjamin said that he once moved from working as a security guard, bus conductor and waiter to selling shoes to put food on his table. He often advises fans to nourish their art and always have good knowledge of the market for those that venture into business.
Don Jazzy
While Don Jazzy may have ventured into music first, his skills as a record producer and founder/ CEO of Mavin records finally brought him the celebrity status and success he enjoys today. Before founding his record label in 2012, Don Jazzy was the CEO of Mo' Hits Records, a Nigerian record label founded in 2004.
His fame has gone beyond the African borders. Jazzy has collaborated with Kanye West and Jay Z on the album Watch the Throne released in 2011, and featured Beyonce. Additionally, Forbes named him the 36th Most Powerful Celebrity in Africa.
When Jazzy finished school, he was called to London by an uncle, where he worked as a security guard at McDonalds. He also played the drums for a local church his uncle invited him to. All this time, he continued with his interest in music, which clearly paid off.
Patoranking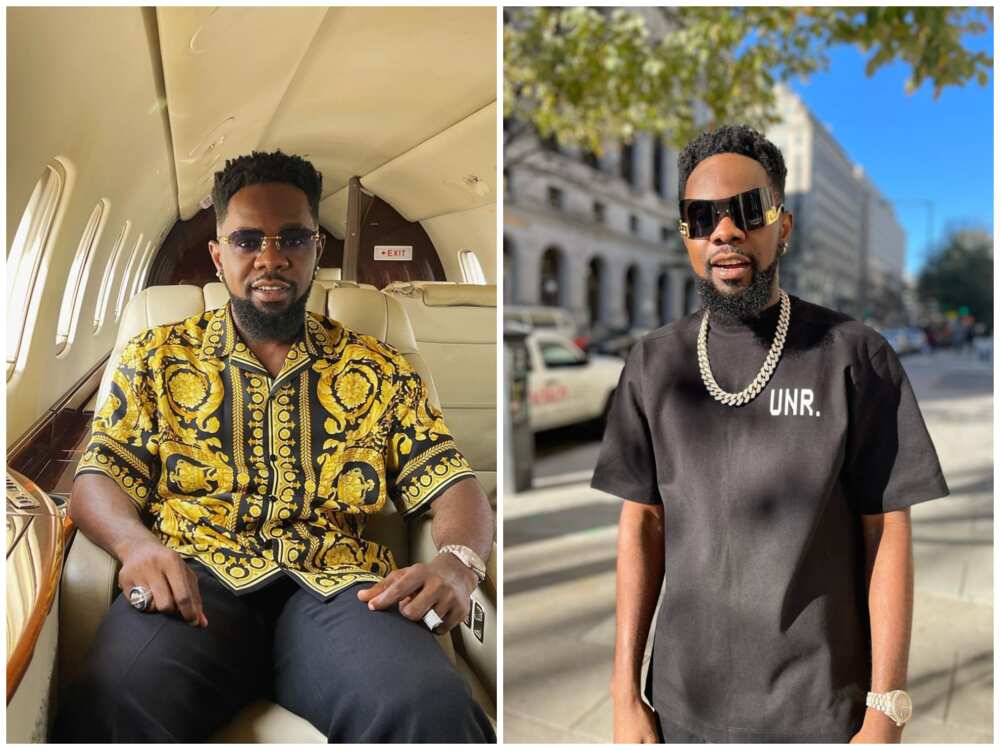 Patoranking quickly rose to fame in the Nigerian music industry with his reggae/dancehall style. He has since been named the brand ambassador for various organisations in the country, won several musical awards and was most recently a judge at The Voice Nigeria, a musical reality TV show.
However, he had to work hard to get to where he is today. He previously worked as a bricklayer and said he carried 'kponkpon' - the pan used to carry sand in a construction site. Apart from this, he has also been quoted saying he sold rat poison on the streets to make money.
John Okafor
Known to many as Mr Ibu, John Okafor got famous for his roles in comedy movies. His family was among the poorest in Enugu state. After his father's death, a breeze brought down their house.
They then began renting a house in their village, which was almost unheard of. They were only given one room in their maternal home, where the entire family was expected to live in. To add to the family income, Mr Ibu sold firewood and worked as a hairdresser and butcher.
These stories of the unbelievable lives of Nigerian celebrities before they became famous prove that persistence and hard work is the surest to success. The common factor among the celebrities on this list is that while they did odd things to survive, they didn't abandon their dreams.
READ ALSO: Short actors: 30 famous celebrities who are well under 6 feet
Legit.ng recently published an article about short celebrities. Popular culture has emphasised the importance of being tall, naming many tall celebrities among the most attractive in the world.
However, this physical aspect has not stopped these short celebrities from achieving greatness. They prove that what matters in life is not how you look but your talents and how hard you are willing to work.
Source: Legit.ng