Lil Wayne net worth, age, height, education, wife, children
Lil Wayne is a rapper who is globally famous. He joined the industry at a very young age but worked his way up to the top. For those who enjoy rap, his songs are among the best. He has had the opportunity to win himself different awards throughout his career. Find out Lil Wayne net worth and other exciting details about his life.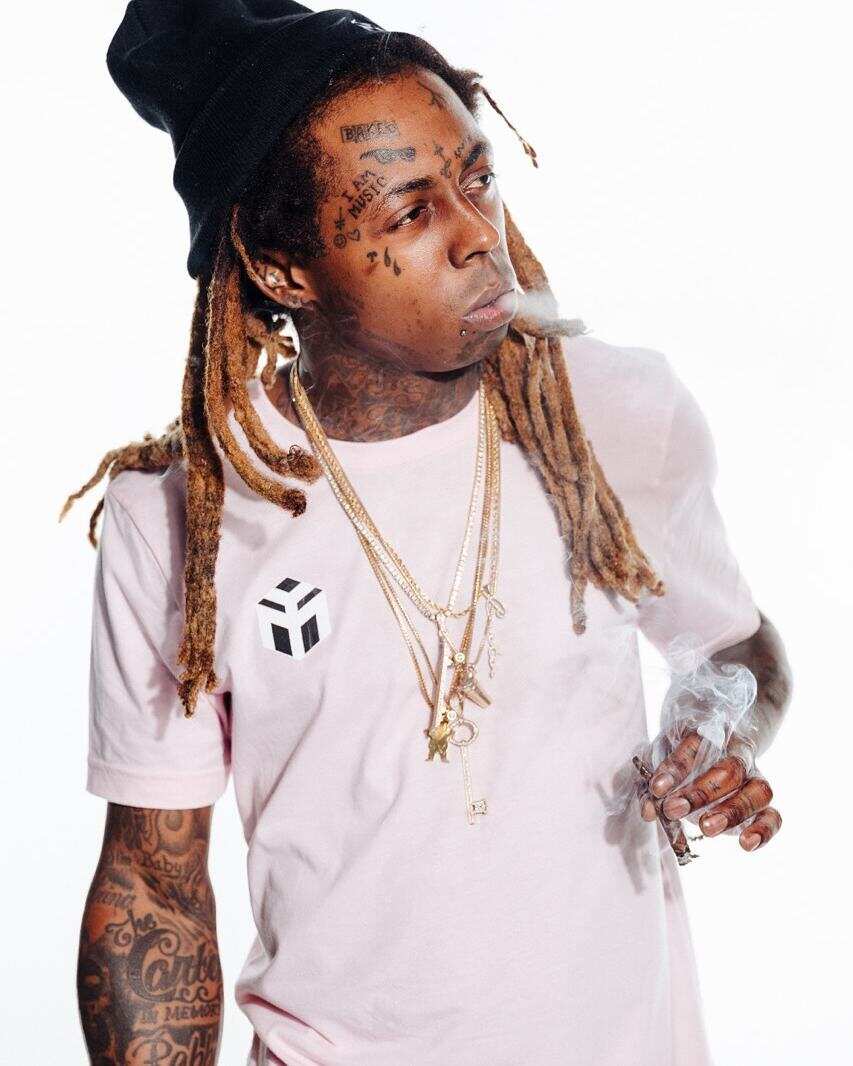 Success is earned; it is not contagious. He is an inspiration to many, no matter what you go through, staying focused is key in ensuring you achieve what you want.
Summary profile
Date of birth: September 27th 1982
Nationality: American
Marital status: Single
Ethnicity: African-American
Weight: 61 kilograms
Online presence: Twitter, Instagram, Facebook
Lil Wayne net worth
Dwayne Michael Carter Jr is one of the wealthiest rappers in the world. At the age of 9, he was already a success in the rap game. As of 2019, his net worth is estimated at $120 million. He does not only earn money from rap but also he has other sources of income. He is also known as a director, producer and composer.
Lil Wayne biography
When was Lil Wayne born? He was born on 27th September 1982, New Orleans, Louisiana, USA. His mum was only 19 when she gave birth to him. His father abandoned them when Lil was two years old. His mother, with the help of the stepdad, was able to raise him. His ethnicity is African-American. He did not have an easy childhood. Due to this, he was forced to start hustling at a very young age. The musician wrote his first rap song when he was eight years old.
Lil Wayne age
How old is Lil Wayne? On 27th September this year, he will turn 37 years old. With all that he has acquired, he can sit back and spend all that money for such a long time without getting bankrupt. It always feels good to gain wealth while still young and when one can enjoy their money in many different ways.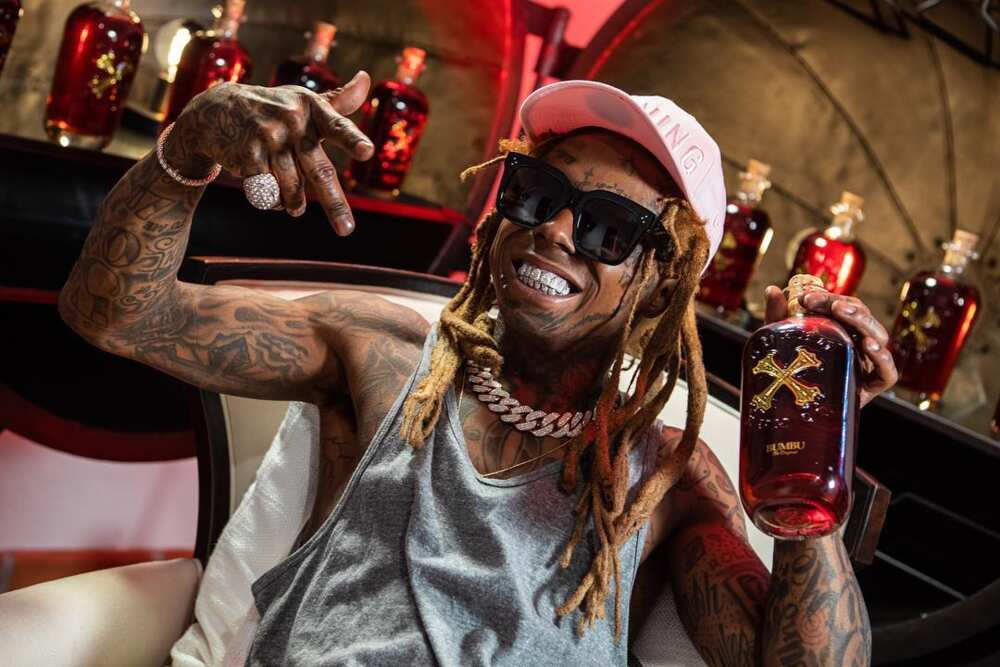 Lil Wayne height
He is 5 feet 5 inches tall (1.65m). He weighs 61 kilograms. Lil's shoe size is US size 8, UK size 6 and European size 39.
READ ALSO: Jason Earles bio: age, height, net worth, wife, Hannah Montana
Lil Wayne education
He first attended Lafayette Elementary School. He then went to Eleanor McCain Secondary School to further his education. In this school, he was an honours student. He then transferred to Marion Abramson Senior High School when he was 14 years old, and this was when he dropped out of school to focus on his music career. After been successful with his music career, he thought it would be good to complete his studies finally, and he joined the University of Phoenix. Unfortunately, he was unable to balance his studies and career due to his tight schedule, and this made him drop out of school again that same year.
Lil Wayne wife
The musician's love life has been too controversial. In the past, he had different commitments. Antonia Toya Carter was his first girlfriend. She was the girl he had been dating since high school, and they wedded on 14th February (Valentines' Day) 2004. After two years, the marriage crashed. From here, the young man had affairs with many different women including Sarah Vivian who was a Radio broadcaster, Lauren London who is a famous actress in the TV show 90210 and Entourage. He was also romantically involved with a Grammy Nominated singer whose brain is behind the song 'Don't Mess with My Man' Nivea. His affairs have continually increased over the years, but legally, he is single.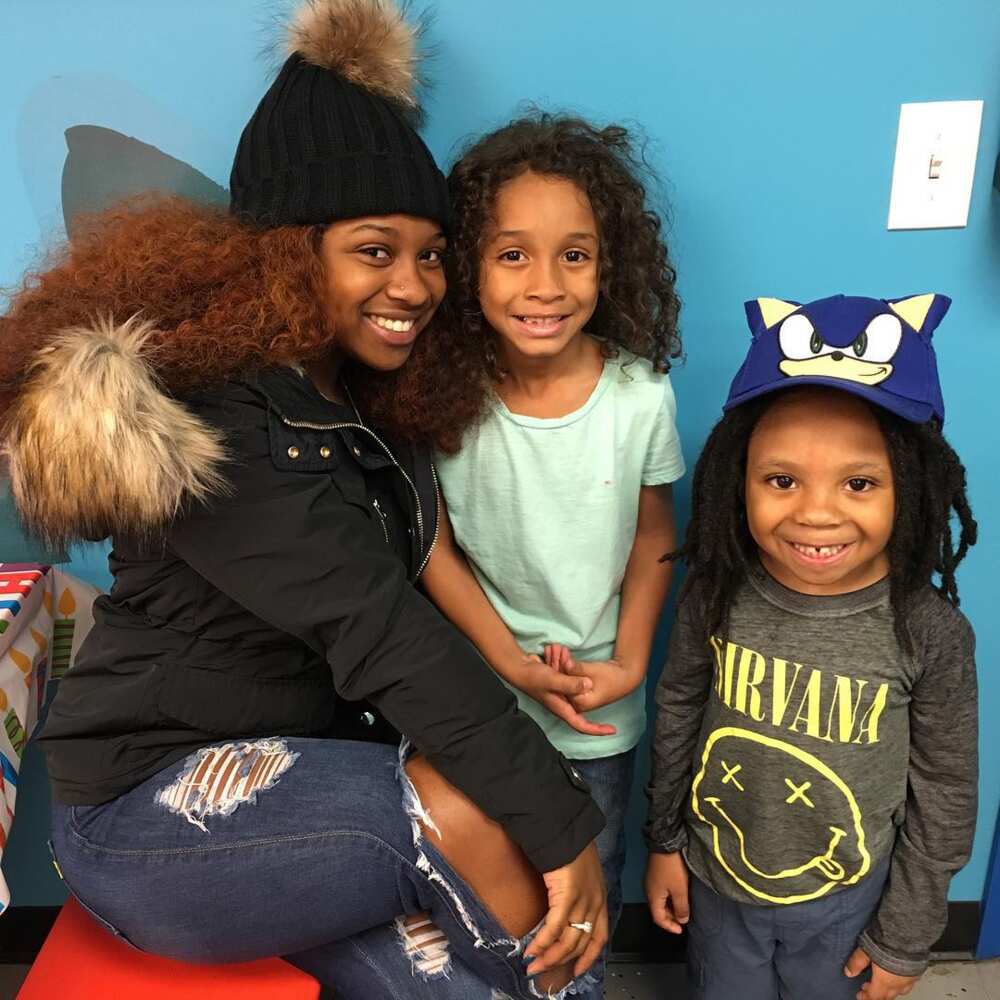 Lil Wayne children
How many kids does Lil Wayne have? He has four children, three boys and one girl. All his kids are from 4 different women. The firstborn child is Reginae who is the only daughter. She (Reginae) is a famous R&B artist. She was born on 29th November, and her mother is Antonia Toya Carter. On her 16th birthday, the dad brought Nick Minaj who performed at her party titled "Reginae sweet 16 all white party". She also received a white and black Ferrari and a red BMW.
READ ALSO: Jena Sims bio: measurements, net worth, relationship with Brooks Koepka
Dwayne II is the second born and his first son. He was born on 22nd October 2008 as a result of his affair with Sarah Vivian. Cameron Carter is the third child, and his mother is Lauren London. A year later, Neals who is the last born child, was born. The mother is Nivea.
It is clear that the famous rapper has not followed the way of his birth father, abandoning his children right from their birth till now. He is a present dad to all his children despite having them with different women. Lil Wayne net worth is speechless at his age. He is a blessed soul.
READ ALSO: Sami Malek bio: top 10 facts about Rami Malek twin brother
Source: Legit.ng