50 best hood movies of all time you should add to your watchlist
The black community highly cherishes hood movies as they provide a sense of identification and representation. They portray the challenges faced by individuals who grow up in impoverished urban neighbourhoods, commonly known as the hoods or ghettos. This article will provide you with a list of the best hood movies you should consider adding to your watchlist.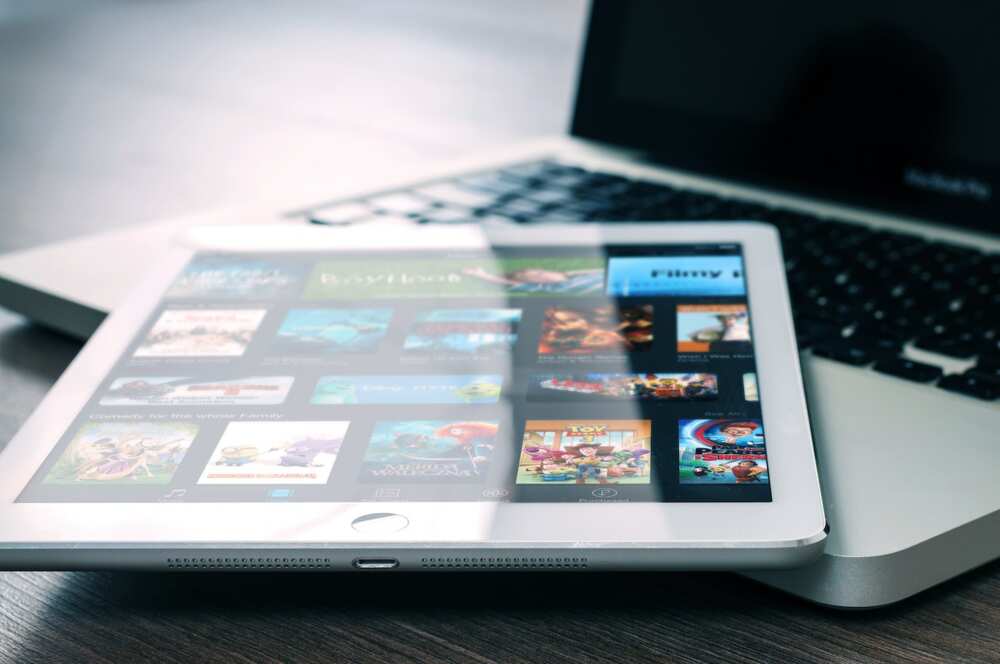 Hood movies mainly focus on themes revolving around the struggles of many black and other foreign communities living in impoverished urban neighbourhoods. The films explore various aspects of life, including drug trafficking, police brutality, gang conflicts, racial discrimination, and other related subjects.
50 best hood movies
These movies are available on various movie streaming platforms, such as Netflix, HBO Max, Sling, Apple, Hulu, and Amazon Prime. Please note that the following hood movies list is not in any particular order.
1. Menace II Society (1993)
Menace II Society is a drama film revolving around the lives of Kaydee 'Caine' Lawson and his friends. He attempts to escape the rigours and temptations of the ghetto in a quest for a better life. The film ranked #9 in Berardinelli's Top 10 of 1993.
2. King of New York (1990)
This is one of the captivating old-hood movies you can consider adding to your watchlist. It is about a gangster named Frank White who is released from prison after a long stint inside and wants to regain control of New York City.
3. Scarface (1983)
Scarface is one of the top hood movies you can watch. The popular film is about a Cuban refugee (Tony) and his friend (Manny) who arrive in Miami, Florida, during the Mariel boatlift. They begin life in Miami as dishwashers but are soon forcing their way into a life of crime.
4. Paid in Full (2002)
The movie revolves around the life of a young man (Ace) residing with his mother and sister in the Harlem ghetto, stuck in a dead-end job at a dry-cleaning shop. Ace is lured into an illegal business by a top-quality supplier named Lulu.
5. Bound by Honor (1993)
Bound by Honor tells the story of a young man seeking acceptance in the Vatos Locos gang. While living with his two cousins, fate sends the three in different directions. Miklo eventually goes to prison, Paco into the police force, and Cruz into a life of art.
6. Boyz n the Hood (1991)
The American crime film follows Tre and his friends, who grow up in a rough, violent neighbourhood. Tre manages to avoid many of the traps that his friends seem destined to fall into, thanks to the guidance and discipline instilled in him by his no-nonsense father.
7. New Jack City (1991)
The story revolves around the Cash Money Brothers (CMB), who become a dominant drug ring in the city. The gang faces challenges because of massive resistance from the police and a lack of trust in themselves.
8. Juice (1992)
This is one of the best black hood movies that revolve around four teenage African-American friends growing up together in Harlem. They slowly adopt the lifestyle of thugs, resulting to the police harassing them daily.
9. South Central (1992)
The American film is about the Hoover Street Deuces gang member, Bobby Johnson, who is released from prison. The film delves into the recurring cycle of criminal activity and gang culture that entraps a generation of young black men.
10. Set It Off (1996)
The American-heist crime action film is about four close friends living in Los Angeles, California, who are facing financial difficulties. They devise a plan to carry out a large-scale bank heist. The movie was a blockbuster
11. Higher Learning (1995)
The American Hood film was written by John Singleton. It follows the changing lives of three incoming freshmen at the fictional Columbus University. The three are facing various social issues such as racial discrimination and sexual assault and other crimes.
12. Barbershop (2002)
The film is about Calvin, who must keep the barbershop he inherited from his father. He, however, sees it as a burden and decides to sell it. The barbers and regular customers are devastated by this news because it was more than employment and service to them.
13. Dangerous Minds (1995)
The film revolves around an ex-marine woman named Pfeiffer, now a teacher. She grapples with a difficult group of students who constantly threatens, swears, and sees her as a rebel. With time, she gradually earns their trust by incorporating Bob Dylan lyrics into her teaching style.
14. The Wood (1999)
The movie follows three childhood friends as they navigate life's lessons. After one goes missing just hours before his wedding, the other two set out to find him. After successfully finding him, the friends reminisce about their teenage lives growing up together.
15. American Me (1992)
The American crime drama film is about 30 years of Chicago gang life. The film portrays the release of Olmos, the Mexican-American crime boss, from prison and his incredible experience of falling in love for the first time. This allows him to start making the necessary changes in his life.
16. Hoodlum (1997)
The film stars a notorious gangster embroiled in a power struggle with a rival mob boss who has to navigate the dangerous crime scenes of organized crime. It portrays the American history between the Italian and Jewish mafia alliances with the black gangsters in Harlem.
17. Deep Cover (1992)
An undercover cop is tasked with infiltrating a drug cartel led by a ruthless kingpin. As he confronts numerous challenges, he finds it challenging to adjust to the demands of working undercover in the dangerous world of organized crime.
18. In Too Deep (1999)
If you are looking for good hood movies, your list will be incomplete without In Too Deep film. It is a crime thriller starring Jeff Cole, a young undercover cop trying to take down a dangerous drug lord played by LL Cool J. Using his skills as an undercover cop; he tries to gain the trust of a ruthless crime lord by befriending him.
19. End of Watch (2012)
The crime drama film follows the lives of two young police officers, Brian Taylor and Mike Zavala. They become entangled in a web of cartel violence, finding themselves targeted by ruthless criminals. The film explores the sacrifices and emotional toll that come with being police officers in a high-crime environment.
20. A Bronx Tale (1993)
A Bronx Tale explores the story of a young Italian-American boy. He has to navigate the conflicting values of his hardworking father and the enticing world of organized crime. Which path does he end up following?
21. Carlito's Way (1993)
The film is about a former drug lord named Carlito Brigante who wants to turn his life around after being released from jail. The movie is a thrilling exploration of redemption as he tries to start a new life.
22. The Godfather (1972)
This is yet one of the old hood movies that follow a powerful mafia dynasty, the Corleone family. Their youngest son, Michael (Al Pacino), reluctantly joins the mafia and has to adjust to the treacherous world of organized crime.
23. Blue Hill Avenue (2001)
It follows the struggles of four friends who enter the drug trade in Boston in the late 1970s. The friends ultimately become powerful kingpins but must confront the consequences of their actions and the effects it has on their personal lives.
24. Crash (2004)
The film traces the ordeals several interrelated characters from different backgrounds face, such as racism, prejudice and class. It also unveils the exploitation such people face when living amongst people who misjudge them.
25. Fresh (1994)
It explores the life of a 12-year-old drug dealer who finds himself trapped in the world of drug trafficking. The young boy gets assistance from his alcoholic father and devises a plan to outsmart the rival gangs.
26. Dead Presidents (1995)
The film traces a group of friends who served in the Vietnam War. After retiring, they have to risk getting involved in the violent underworld that threatens to consume them all as they seek a better life.
27. Mobsters (1991)
The crime drama film explores the lives of four young men from immigrant families. They eventually become mafia bosses and have to adjust to the rival gangs and resistance from the police.
28. Belly (1998)
The 1998 film follows the lives of two friends who eventually become successful drug dealers. However, the two follow entirely different paths due to their gangster lifestyles.
29. Goodfellas (1990)
The film explores the life of Ray Liotta as a member of the Italian-American mafia. He becomes a prosperous gangster who gains recognition in the criminal world. He, however, struggles to get along with his wife because of his criminal lifestyle and infidelity.
30. Colors (1988)
The film explores the life of an experienced cop assigned to the gang unit in Los Angeles. He faces great danger trying to keep the gang violence under control.
31. New Jersey Drive (1995)
The crime film is about a group of teenagers who turn to stealing cars to make a living. They find themselves in the wrong side of the law.
32. Hustle & Flow (2005)
This movie explores the story of a struggling Memphis rapper. After meeting up with an old friend, he gets inspired to turn his life around and uses his criminal life as an inspiration to create rap music.
33. How High (2001)
It follows the lives of two rap superstars who smoke something magical that helps them join Harvard University. They have to adjust to campus life and, at the same time, make their smoking habit a secret.
34. First Time Felon (1997)
The film unveils the story of a young man who turns to crime to support his family. He is, however, sent to prison after getting caught. This makes him want to transform his life.
35. Lean on Me (1989)
The hood movie is about a high school principal in New Jersey aiming to turn around a failing school. He faces resistance from his students and community members as he tries to employ his leadership techniques.
36. Baby Boy (2001)
It is about a young man struggling with his responsibilities as a father and partner. His close family members and friends support him in breaking free from destructive behaviours.
37. Training Day (2001)
It talks about a corrupt detective from Los Angeles. It explores life in the Hood from the perspective of police officers investigating aggression and greed for money.
38. Waist Deep (2006)
An ex-convict reunites with his son after a gang kidnaps the boy. The father navigates the dangerous world to rescue his son from the ruthless gang.
39. Above the Rim (1994)
It explores the life of a high school basketball player who is unsure which path to follow. He wonders whether to advance in games or grab a college scholarship.
40. American Gangster (2007)
It is about a former driver for a Harlem crime boss who joins the drug trafficking business. He attracts the attention of a detective determined to see his downfall.
41. The Players Club (1998)
A young woman must work in an exotic dancing club for college tuition. As she tries to make ends meet, she has to deal with jealous and manipulative co-workers.
42. Friday (1995)
It involves two friends enjoying themselves in Los Angeles. As they hang out, they have to deal with local drug dealers and confrontations with bullies. They must look for money to void being killed by their debtor.
43. The Warriors (1979)
It involves a gang called the Warriors, who are falsely accused of murdering a powerful gang leader. The gang must navigate their way back to their home turf while evading rival gangs and law enforcement.
44. Street Kings (2008)
It explores the life of a detective who becomes embroiled in a web of corruption and violence after killing his former partner. Does he find out who was involved in his demise?
45. Get Rich or Die Tryin' (2005)
It is based on the life of rapper 50 Cent as he turns to drug dealing to survive n the streets. He later decides to focus on music and leave his criminal past behind.
46. Clockers (1995)
The film is about a young drug dealer working for a ruthless boss. He gets involved in a police case that makes him question whether he should still work for his boss or face the consequences.
47. One Eight Seven (1997)
The film is about a high school teacher who tries to escape violence and burnout. He finds out that the school he was assigned to teach is filled with violent student gangs and has to do whatever it costs to survive.
48. White Men Can't Jump (1992)
It explores the lives of two basketball hustlers who team up and make a lot of money together. However, they find themselves in a conflict and must confront each other in court.
49. He Got Game (1998)
The film is about an inmate who is temporarily released to ask a favour from his son in exchange for a reduced sentence. Does he succeed in reconnecting with his son?
50. Straight Outta Compton (2015)
It follows the rise of the rap group NWA. It unveils the group's challenges, including police brutality, censorship, and internal conflicts.
Hood movies have played a crucial role in the film industry by showcasing the challenges and triumphs of individuals living in the ghetto. Hopefully, finding the best hood movies to watch won't be a difficult task anymore.
Legit.ng recently published an interesting piece about the best Nollywood gangster movies every film buff should watch. Watching Nollywood films is a sure way of making your days thrilling and exciting.
Nollywood has some of the best gangster movies in the movie world. If you are a film buff, watch these films and add them to your movie list.
Source: Legit.ng