Donna Douglas bio: Life and death of the Hollywood actress
Donna Douglas was an iconic American actress, author, and singer. She was a very talented individual who enjoyed success in various aspects of the creative industry. Douglas was most famous for her role as Elly May Clampett in the television series The Beverly Hillbillies.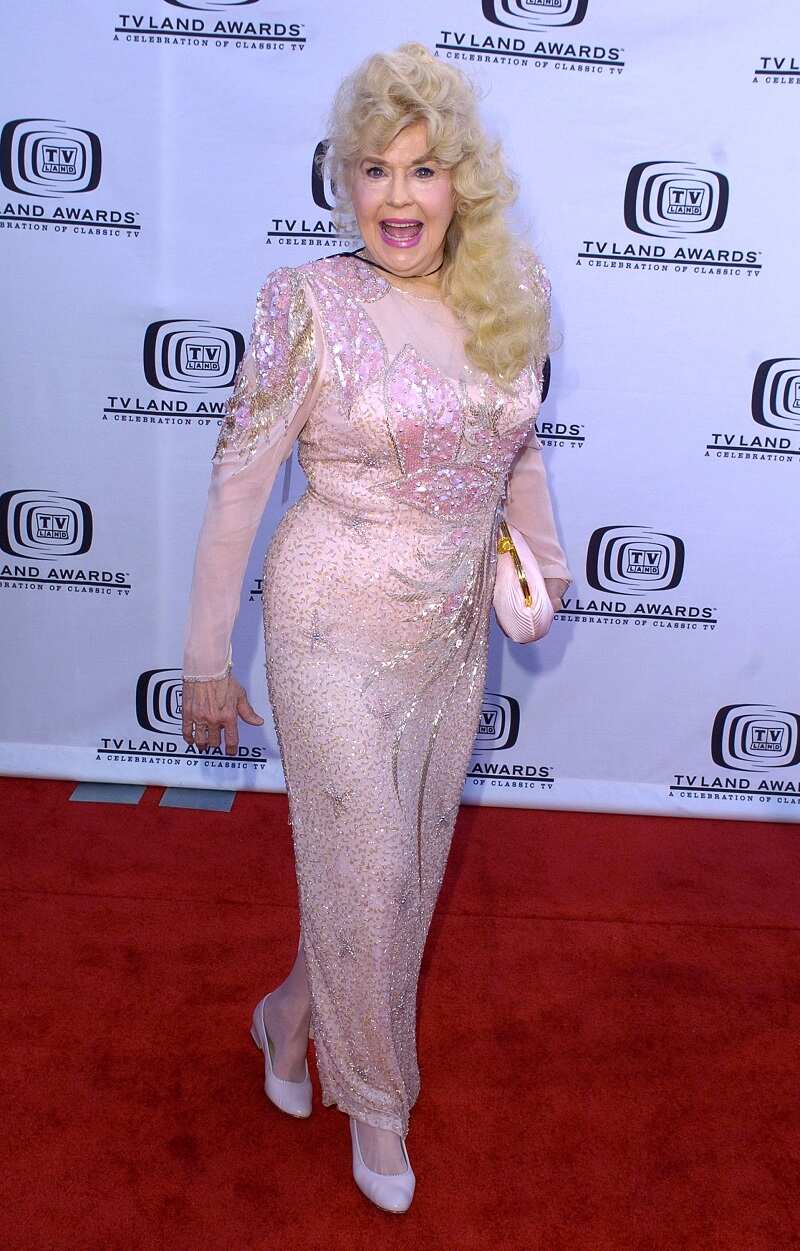 Donna was also a qualified realtor and a Christian children's ministry expert. Here is everything you need to know about the late actress's life.
Profile summary
Name: Donna Douglas
Birthdate: September 26, 1932
Place of birth: East Baton Rouge Parish, Louisiana, USA
Date of death: January 1, 2015
Star sign: Libra
Occupation: Actress, singer, author
Net worth: $500,000
Donna Douglas bio
Actress Donna Douglas hails from East Baton Rouge Parish, Louisiana. Her birth name was Doris Ione Smith, and her parents were Emmett Ratcliff Sr. and Elma Smith.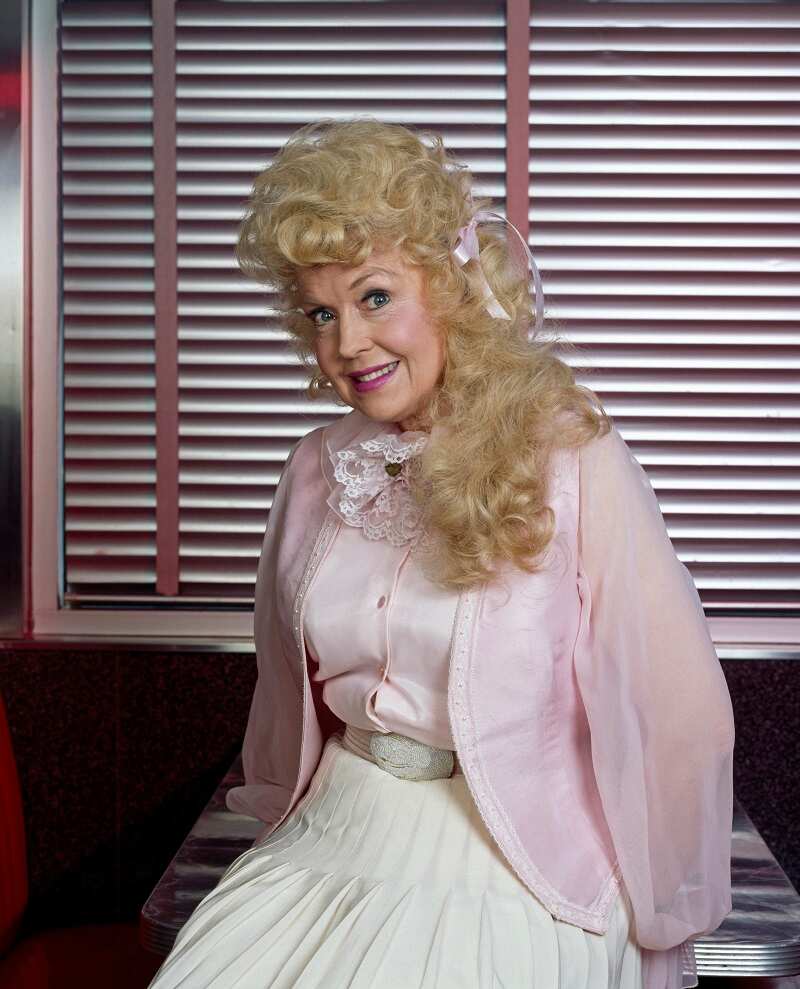 Donna was her parents' only daughter and the youngest of their two children.
How old was Donna Douglas when she died?
Donna Douglas was born on September 26, 1932, and she passed away in January 2015. Donna Douglas age at the time she died was 82 years.
Education
Douglas had her education at St. Gerard Catholic High School. She played softball and basketball when she was a student in high school.
Career
The late actress began working in the fashion industry first. In 1957, she won two beauty pageants in her home state.
Donna then moved to New York City to develop her career in show business. She worked as an illustration model in toothpaste adverts.
In 1959, the late actress played the role of Marjorie Burke in the movie Career for her professional acting debut.
She featured in the musical comedy Li'l Abner in 1959. She played the role of a secretary in the comedy/romance Lover Come Back in 1961. The film also featured Rock Hudson and Doris Day.
Although Douglas was an active actress in the 1960s. She became famous when she began starring on The Beverly Hillbillies. This series ran for nine consecutive seasons, from 1962 to 1971.
In 1966, Donna Douglas performed alongside rock and roll star Elvis Presley in the musical comedy Frankie and Johnny. She played Presley's character's girlfriend.
The late actress featured in 42 films and television productions. The following are some of Donna Douglass movies and TV shows.
Film
Career (1959): Marjorie Burke
Li'l Abner (1959): Chorus Dancer
Bells Are Ringing (1960): Party Guest
Strangers When We Meet (1960): Neighbor
Lover Come Back (1961): Deborah
Frankie and Johnny (1966): Frankie
Chronicles of Life Trials (2013): Marjorie
Television
Bachelor Father (1959): Alice
U.S. Marshal (1959): Joyce Markham
The Twilight Zone (1960): Janet Tyler
Eye of the Beholder (1962): Woman #1
Route 66 (1960): Model
77 Sunset Strip (1961): Rhoda Sheridan
Hennesey (1961): Sheree
The Aquanauts (1961): Nancy Gard
Dr Kildare (1961): Jenny
Sam Benedict (1961): Francine
The Beverly Hillbillies (1962–1971): Elly May Clampett
The Defenders (1964): Mary Andrews
Night Gallery (1972): Mildred McVane
Adam-12 (1972): Nina Draper
Return of the Beverly Hillbillies (1981): Elly May Clampett
Awards
In 1963, Donna Douglas won Miss Golden Globe (Television).
In 2004, she won the TV Land Favorite Fish Out of Water award for her role The Beverly Hillbillies (1962). She shared the award with Max Baer, Jr. Buddy Ebsen, and Irene Ryan
After The Beverly Hillbillies, Douglas decided to go into other careers. She received her real estate license after The Beverly Hillbillies finished production.
Aside from becoming a realtor, Douglas also had a music career. Though her music career was short-lived, she had some achievements.
She performed the soundtrack of three of her acting projects, including The Beverly Hillbillies. She also released four gospel albums.
In 1982, Douglas joined Rhema Bible Training Center in Broken Arrow, Oklahoma to study children's ministry. She graduated from the bible school in 1984.
Douglas authored two Christian children's books Donna's Critters & Kids: Children's Stories with a Bible Touch, and Miss Donna's Mulberry Acres Farm.
Douglas also published a cookbook, Southern Favorites with a Taste of Hollywood in 2013.
Marriage and relationships
Donna and her first husband Roland Bourgeois Jr. got married in 1949. She had her only child Danny Bourgeois with Roland in 1954. Her marriage to Roland ended in 1954.
Her second marriage was to the director of The Beverly Hillbillies Robert M. Leeds. They got married in 1971, and they divorced in 1980.
Donna Douglas death
For those who have been asking — is Donna Douglas dead? The legendary actress died over five years ago.
Donna died of pancreatic cancer on January 1, 2015, at Baton Rouge General Hospital. She was 82 years old at the time of her death.
Donna Douglas grave is in Louisiana's Bluff Creek Cemetery, East Feliciana Parish.
What was Donna Douglas net worth?
The late actress had a net worth of $500,000 before she died.
Donna Douglas was a very talented icon who let her gifts shine in film, television, music, ministry, and writing. Though she succumbed to cancer, she lived to a ripe old age.
READ ALSO: Michael Richards bio: age, height, net worth, wife, children
Legit.ng recently covered the story of Michael Richards. Michael Richards is a popular American actor who rose to fame for starring as Cosmo Kramer on the NBC show Seinfeld. Where is he now?
Source: Legit.ng