20 best end of the world movies: watch the apocalypse in 4k
The possible events of the apocalypse have been documented in religious and fictional books and films over the years. Filmmakers have produced great films about the apocalypse that have amassed an enormous fan base globally. Discover some of the best end of the world movies to watch in 4k.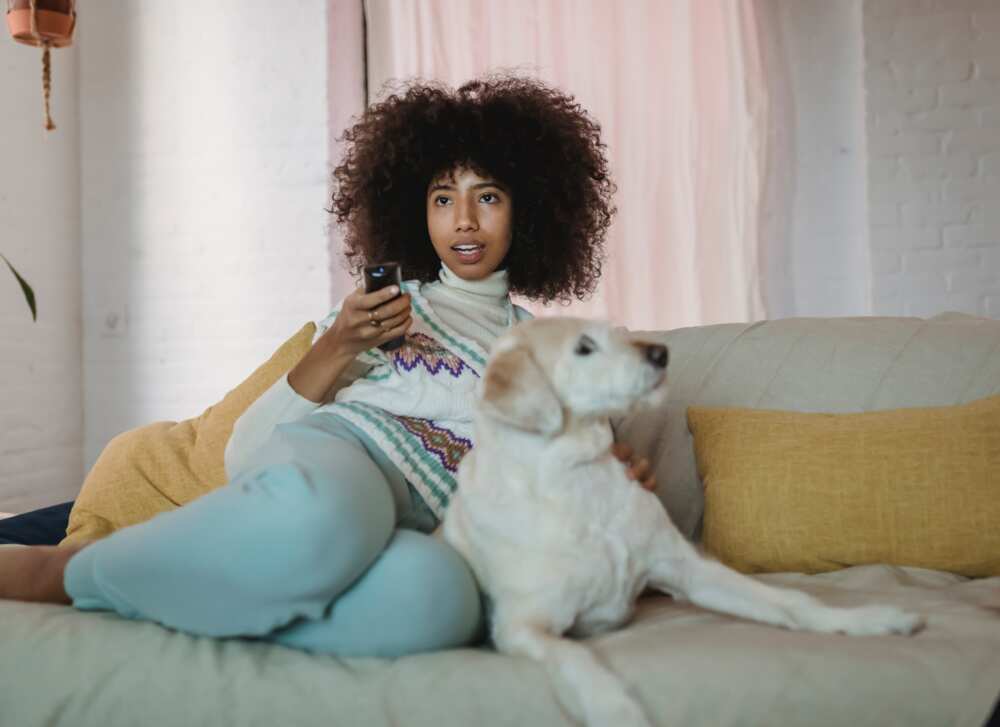 The end of the world is a subject that has been debated for a long time. Although no one knows when it will happen, the film industry's creativity has depicted the events of this fateful day. Often, these films are exciting and horrifying to watch and can leave you on the edge of your seats. Check out some of the best world ending movies on 4K below.
Best end of the world movies in 4k
The end of the world is an event that has raised curiosity in people for centuries. Whether this will happen or not, filmmakers have created films showing what could happen on that fateful day. Here are the best movies about the end of the world according to their IMDb ratings.
1. The Matrix (1999)
IMDb rating: 8.7/10
The Matrix is a film about a post-apocalyptic dystopian future that still captivates audiences today. It's the story of Neo played by Keanu Reeves, a computer programmer who must save humanity from machine enslavement. He joins forces with a rebellious leader named Morpheus played by Laurence Fishburne and his gang to complete this mission.
2. Terminator 2: Judgment Day (1991)
IMDb rating: 8.6/10
This is one of history's biggest world ending movies and sequels. Terminator 2 features Arnold Schwarzenegger, James Cameron, and Linda Hamilton in the lead roles. Arnold Schwarzenegger returns as The Terminator on a joint save humanity.
3. Dr. Strangelove (1964)
IMDb rating: 8.4/10
This thriller was released when world tension was at an all-time high in 1963. Stanley Kubrick, the director, combined the many issues about world politics of the 60s which could mean the end of humanity.
4. Mad Max: Fury Road (2015)
IMDb rating: 8.1/10
The 2015 film is set in a post-apocalyptic wasteland and follows a character named Max (Tom Hardy), a drifter and survivor. He joins forces with Imperator Furiosa (Charlize Theron), a warrior, to overthrow a tyrant in control of the water supply. Mad Max: Fury Road is a masterpiece directed by George Miller with stunning visuals.
5. Wall-E (2008)
IMDb rating: 8.0/10
If you are a fan of animation, watch this science fiction anime movie about a robot named Wall-E. The 2008 film was produced by Pixar Animation Studios, directed by Andrew Stanton, and released by Walt Disney Pictures. WALL-E is a story about a robot who tries to clean up earth after its destruction by humans.
6. 12 Monkeys (1995)
IMDb rating: 8.0/10
Terry Gilliam directs this post-apocalyptic science fiction film, featuring Bruce Willis, Madeleine Stowe, and Brad Pitt in the lead roles. The story revolves around an outbreak of a deadly virus that wipes out humanity, and only a few survive. The survivors must travel back in time to get to the bottom of the virus, and that is where the action begins.
7. Contagion (2011)
IMDb rating: 8/10
This is one of the best end of the world movies due to its eerie accuracy in predicting future events. Contagion follows the story of an American woman who contracts a mysterious virus that kills her. The contagious virus becomes a world pandemic that must be contained.
8. Children of Men (2006)
IMDb rating: 7.9/10
Children of Men is one of the best dystopian movies to watch. The action thriller was directed by Alfonso Cuarón. The story revolves around a world where all women have become infertile. This threatens humanity, and in an interesting turn of events, one woman miraculously becomes pregnant. She must be taken to safety by Theo, a bureaucrat.
9. Arrival (2016)
IMDb rating: 7.9/10
This is an unforgettable film that goes beyond expectations and delivers unique and memorable content. Arrival by Denis Villeneuve is based on the short story Story of Your Life by Ted Chiang. The story follows a linguist who assists the military in communicating with aliens. This thought-provoking thriller will have you engaged from start to finish.
10. A Quiet Place (2018)
IMDb rating: 7.5/10
This is another horror sci-fi movie set in the post-apocalyptic world. The John Krasinski-directed movie shows a world where people are broken, and everyone is fighting to survive. The story follows a father (Krasinski) and a mother (Emily Blunt) who struggle to protect their children from blind extra-terrestrial creatures. These creatures threaten humanity and have an acute sense of hearing.
11. Take Shelter (2011)
IMDb rating: 7.3/10
This is a psychological thriller directed by Jeff Nichols and stars Michael Shannon and Jessica Chastain in the lead. Take Shelter follows Curtis (Michael Shannon) as he gets visions of an upcoming apocalyptic storm. The community must decide whether to protect themselves from Curtis or the impending storm.
12. I Am Legend (2007)
IMDb rating: 7.2/10
This is one of those Armageddon movies that will leave your jaws dropping. It answers what it's like to be the last person on Earth. The film explores the life of Robert Neville (Will Smith), a scientist who cannot stop a virus that wiped out humanity. He must find a serum to reverse the mutation as he tries to find survivors.
13. Melancholia (2011)
IMDb rating: 7.1/10
This is one film that doesn't revolve around zombies, floods, and viruses like most new apocalypse movies. Melancholia follows, a conflict is between two sisters anticipating the imminent doom. It stars Kirsten Dunst in the lead, who delivers a stunning performance alongside Charlotte Gainsbourg.
14. Independence Day (1996)
IMDb rating: 7.1/10
Independence Day is one of those world ending movies the whole family can watch. The film is directed by Roland Emmerich and stars Will Smith and Jeff Goldblum in the lead roles. The story follows humans struggling to survive against technologically advanced aliens who threaten the earth.
15. Bird Box (2018)
IMDb rating: 6.6/10
This is one of the best post-apocalyptic thriller films. It was originally produced by Netflix and directed by Susanne Bier. Bird Box tells the story of unknown monsters who eradicate humans. A character named Malorie Hayes (Sandra Bullock) is among the few who survive and must protect her two kids from the monsters.
16. This is the End (2013)
IMDb rating: 6.6/10
This is the End is among the good end of the world movies as it is an apocalyptic comedy. The story follows six celebrities who seek shelter in James Franco's house after an apocalyptic event forces. They must survive with limited supplies and manage conflicts between them.
17. War of the Worlds (2005)
IMDb rating: 6.5/10
This is one of the most influential world ending movies. The science fiction film by Steven Spielberg is a remake first adapted in 1953. War of the Worlds tells the story of a family that struggles to survive in an alien-infested world.
18. The Day After Tomorrow (2004)
IMDb rating: 6.4/10
This is a great movie about the world ending that revolves around a climate crisis apocalypse. The Day After Tomorrow follows a group from New York who take cover from a superstorm that leads them into a new ice age. The main lesson is to listen to the warnings of climatologists.
19. Automata (2014)
IMDb rating: 6.0/10
This is a film set in a dystopian future where mankind faces extinction. It is directed by Gabe Ibáñez and stars Antonio Banderas in the lead role. Automata explores the relationship between robots and humans as they try to rebuild the post-apocalyptic world.
20. Extinction (2018)
IMDb rating: 5.8/10
Extinction is a science fiction action thriller directed by Ben Young. The characters involved include stars Michael Peña, Lizzy Caplan and Mike Colterin in the lead. It tells the story of a man who must save his wife and two daughters when unknown aliens invade the planet.
The apocalypse stories have been around for a long, and stories have been told from one generation to another. Motion pictures have tried to project the end times on the big screen amassing a considerable following. They keep the viewers on the edge of their seats and their hearts pumping throughout the films. If you are a fan of end of the world movies, the above list is a good start.
Legit.ng published an article about Monster High movies. The movie franchise has gained a huge following among different age groups. Monster characters featured in these thriller movies include ghouls, werewolves, and vampires. Monster High movies were designed to promote dolls and toys in film.
You may have heard about Monster High if you enjoy animated movies. This is a fictional school that admits different monsters where they interact with each other. The movie franchise has released 16 films since its first premiered in 2010. It also has two spin-offs, Enchantimals and Ever After High.
Source: Legit.ng