Emma Coronel Aispuro bio: What is known about El Chapo's wife?
Emma Coronel Aispuro came into the limelight for being the wife of the convicted Mexican drug lord Joaquín Guzmán, alias El Chapo. Before the arrest and conviction of her husband, people knew little about her. She had managed to live a private life away from the prying eyes of the media.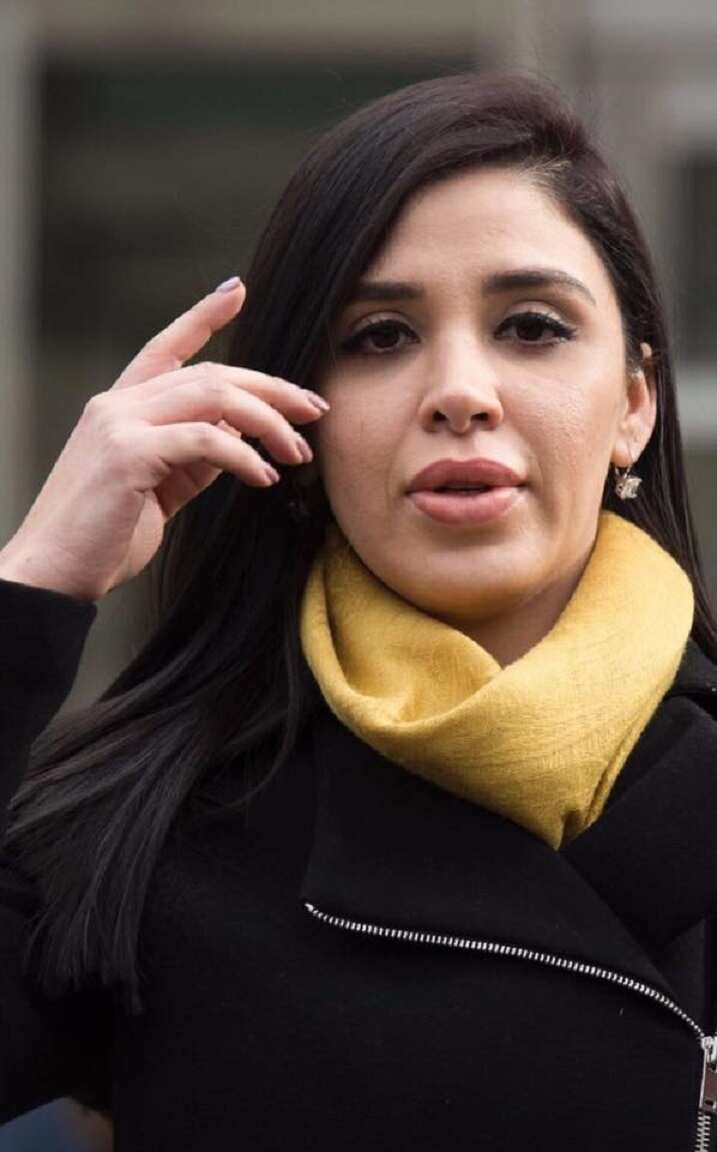 Born and raised by a drug dealer and eventually marrying a notorious one, her life story must be interesting. Her biography here will show you everything you need to know about her.
Profile summary
Full name: Emma Coronel Aispuro
Date of birth: July 3rd, 1989
Zodiac sign: Cancer
Place of birth: San Francisco, California, U.S.
Nationality: Mexican, American
Gender: Female
Profession: Beauty pageant contestant
Hair colour: Brown
Eye colour: Brown
Height: 1.68 m (5 feet 6 inches)
Marital status: Married
Emma Coronel biography
Emma Aispuro was born on July 3rd, 1989, in San Francisco, California, in the United States. She is the daughter of Ines Coronel Barreras and Blanca Estela Aispuro.
Emma Coronel Aispuro father is a convicted drug lord and a former dedicated member of the Sinaloa Cartel - a notorious criminal group based in Sinaloa.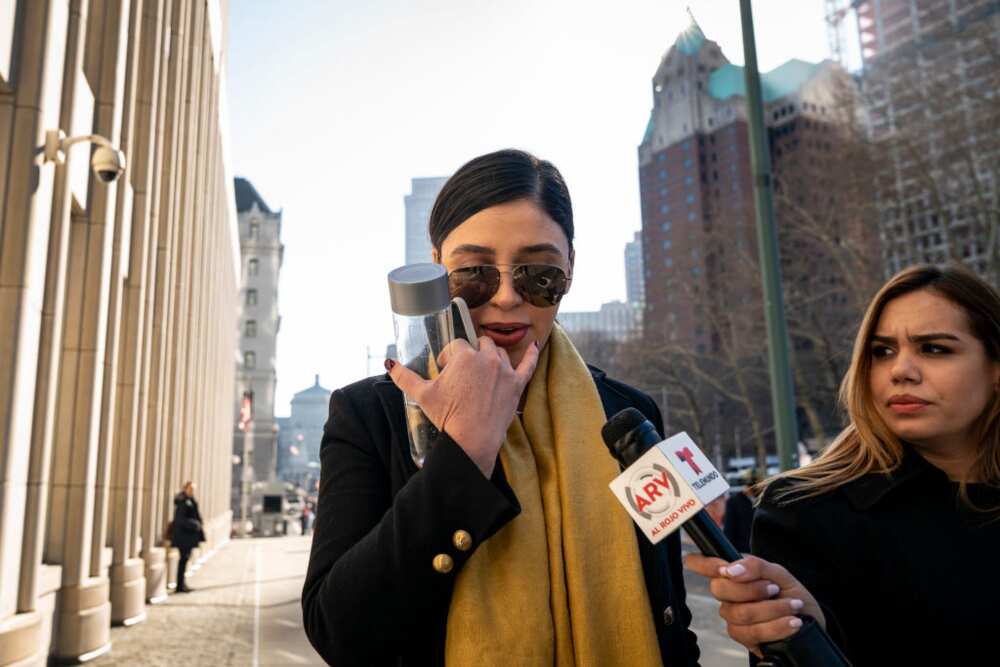 She grew up in La Angostura, a remote village in Durango, and spent most of her childhood around drug cabals. She was raised alongside her siblings Ines Omar Coronel Aispuro and Édgar Coronel Aispuro.
Educational background
She studied journalism in Culiácan, a background that many think has given her confidence in dealing with the press.
How old is Emma Coronel Aispuro?
Emma Coronel Aispuro age is 31 years as of January 2021. She celebrates her birthday on July 3rd every year.
Her career
Emma is a model and former beauty queen. In 2006, she registered to participate in the 2007 Coffee and Guava Festival beauty pageant in Canelas, Durango. She won the beauty pageant.
How did she meet El Chapo?
Emma was utterly out of the limelight until 2016, when she appeared for an interview with US Spanish language TV Telemundo. Unknown to many was how she met and eventually married one of the most feared drug lords in the world.
Her father introduced the beautiful queen to Joaquín Guzmán (El Chapo) in 2006 when she was 17 years. Even though El Chapo had been married thrice, that did not stop the young lady from falling in love with him. Their love story began at an event organized by her father, which was attended by El Chapo.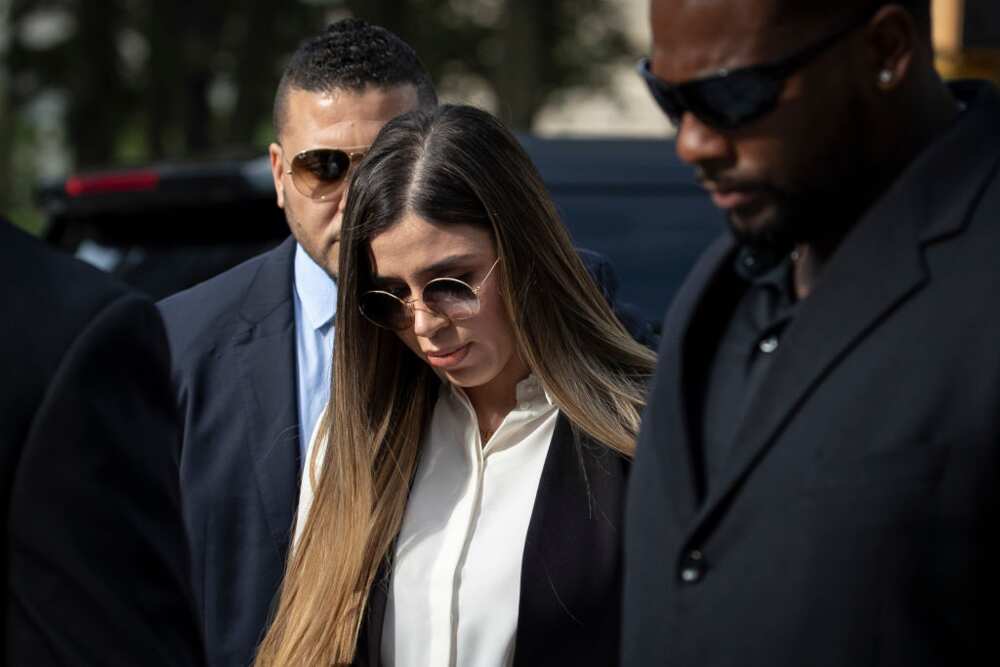 El Chapo asked her out when they met at this particular function. She accepted the offer, and this marked the beginning of their romantic relationship. The couple tied the knot on July 2nd, 2007.
Emma and El Chapo family
El Chapo and his latest wife share two children. The twins were born in 2012, in Lancaster, Los Angeles, and their names are Emali and Maria. Considering that there was a $5 million bounty on their father when they were born, his name was not included in their birth certificate.
Why was Emma Coronel Aispuro's father arrested?
The former beauty pageant contestant has witnessed the arrest and conviction of her father and husband. Both are currently serving their respective jail sentences.
In April 2013, Mexico's federal police captured Ines Coronel Barreras (her father) in the Sonora state city of Agua Prieta. According to the police report, he was captured along with his son and three other men, as they prepared to smuggle marijuana across the Arizona line.
On April 28th, 2017, Ines Coronel Barreras was sentenced to 10 years in prison for drug trafficking and illegal possession of firearms.
Arrest and conviction of Emma Coronel Aispuro's husband
El Chapo was first arrested in 1993 and sentenced to 20 years in prison. He was found guilty of murder and drug trafficking. However, in 2001, he managed to escape prison, prompting the United States government to declare him wanted.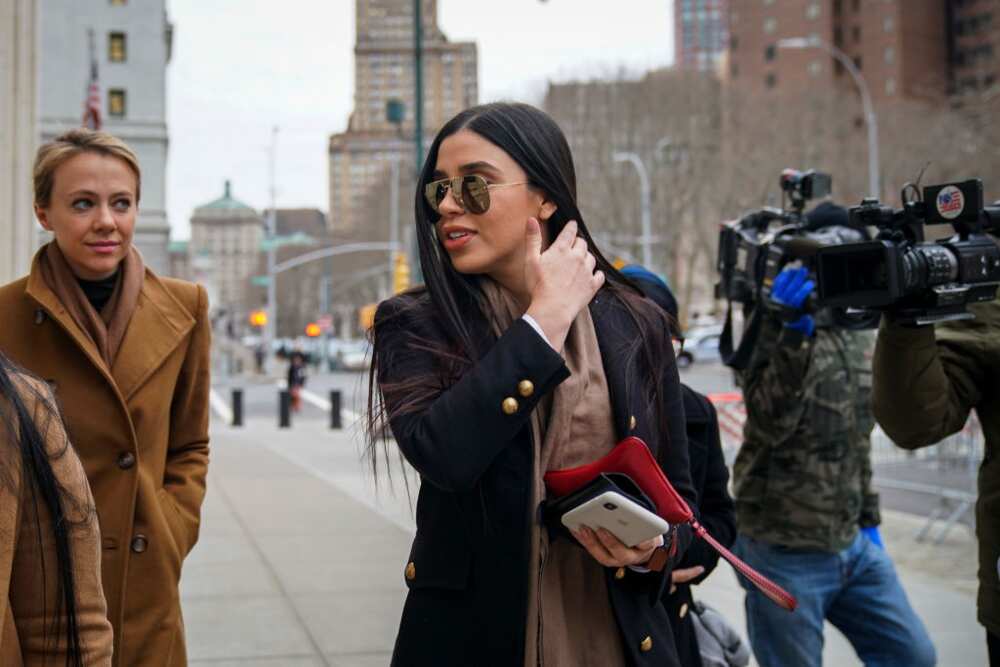 In 2014, the drug lord was arrested in Sinaloa, Mexico, but escaped again. The Mexican marine and federal police later rearrested him. On January 19th, three years later, he was extradited to the United States and sentenced to life imprisonment.
Emma Coronel Aispuro's loyalty to her husband
Emma's unmoved loyalty towards her husband is indescribable. For three months, she sat steadfastly watching the trial of her husband. She listened to gruelling witness statements, including those from his multiple mistresses, detailing rape, murder, and torture.
The witnesses' statements did not shake her loyalty. She still sees her man as an excellent father, friend, brother, son, and partner.
As the trial came to a close in 2016, she posted a courthouse photo on her Instagram. She captioned the picture with Spanish words, which could be translated as:
Everything that was discussed in the trial about Joaquín, good and bad, does not change in any way the way I think about him.
What is Emma Coronel Aispuro net worth 2021?
El Chapo's wife lives a lavish lifestyle, having been born and married in wealthy families. Since 18, Emma has been married to the leader of one of the most powerful cartels in the world.
El Chapo is said to have his total financial worth running into billions and has regularly made a spot on the Forbes list of most influential people globally. As for Emma, she is said to have gathered a net worth of $4 billion.
Emma Coronel Aispuro Instagram and social media presence
El Chapo wife enjoys an incredible social media following. The beauty queen has 450K followers on Instagram. However, she is not active and only a few photos of her are posted there.
As El Chapo's wife, Emma Coronel Aispuro is, without a doubt, one of the most well known women in the world. She is praised and criticized in equal measure. However, what stands out about her is how she has managed to show support to her husband all through. Her loyalty has captured the attention of many.
READ ALSO: Nilsa Prowant bio: age, height, ethnicity, net worth, husband
Legit.ng recently published an article on the biography of Nilsa Prowant. She is a famous TV personality from the United States who became prominent due to her multiple television shows involvements.
Nilsa Prowant is an exciting person, and therefore, there are many things about her that you should know. Her biography will help you unearth a lot of details about her.
Source: Legit.ng