Top 32 managerial round interview questions with sample answers
In order to take up a position in a reputable company, one needs to successfully pass the managerial round of an interview. Here are some common managerial round interview questions and answers to expect.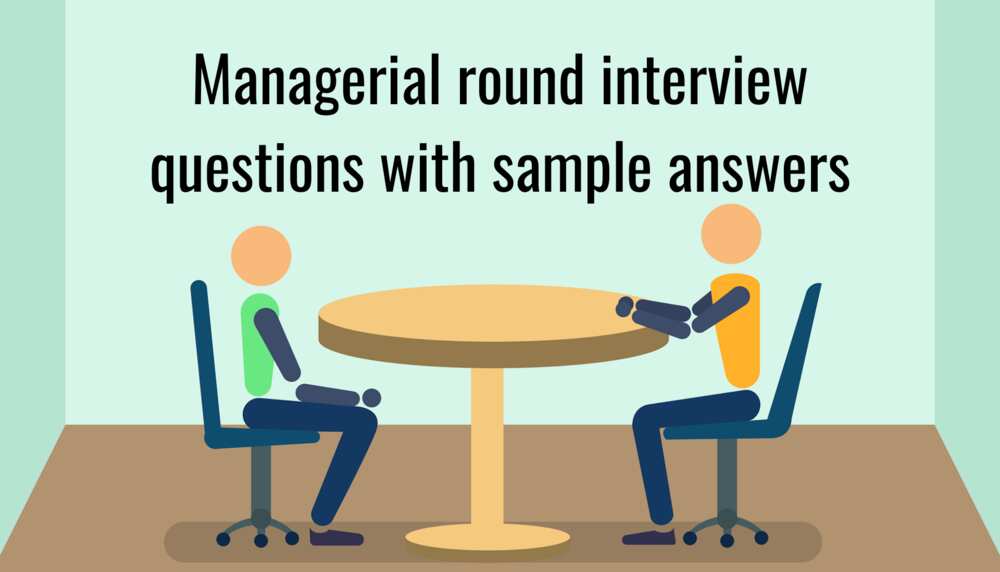 These techno-managerial round interview questions and answers will help you to prepare for an interview adequately.
Top 32 managerial round interview questions
What questions are asked in the managerial round? During an interview, it is important to pay attention to the questions being asked and understand how they can be answered in the right way. Here are some sample answers to questions that may be asked during a job interview.
1. Take me through your resume
This question gauges your ability to communicate and summarise. Refrain from saying what is written but say:
"My resume essentially highlights the areas that I am best in. I am versed in communication armed with a college degree and my experience in the corporate sector spans a number of years as evident in the number of companies I have worked for. I feel that I can prove much of what I have highlighted if I get a chance to work with you".
2. What are your strengths?
When asked this, refrain from mentioning things beyond the scope of the job you have applied for. You may say:
"I am able to work for long hours without supervision. I am able to achieve excellence by working with minority groups and weak people within my organization and I am a team player."
3. What has been your biggest achievement to date?
Use this opportunity to explain what is not on your resume. For instance, you may say:
"My greatest achievement was when I received a "Best Science Teacher" award. I still believe that it is possible to receive another award."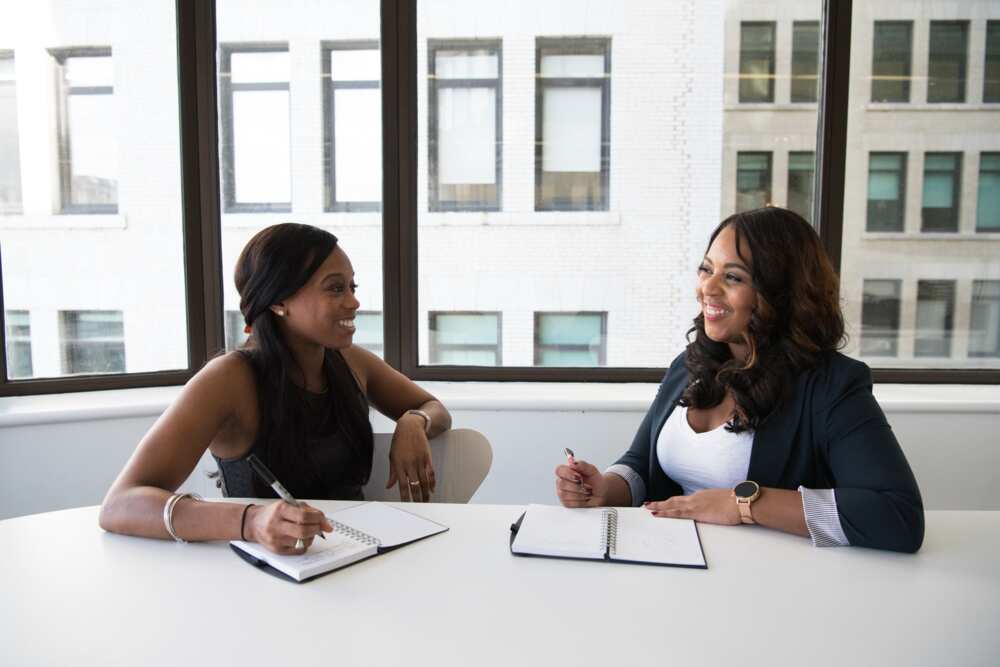 4. Tell us about yourself
This is a common question that can be answered differently. The goal is to make sure the answer is appropriate and focused on your characteristics and achievements that will benefit the company. For instance, you may answer it this way:
"I am a goal-oriented person. Every time I start a task I ask myself where I am heading and how I can reach there. Then I embark on the process and that is my methodology at all times."
5. Why do you want to work with us?
This question seeks to establish your interest and motivation in joining the company. Your answer can be:
"Your company is one of the few companies that ensure gender equality in what you do. I endeavour to maintain the same in all departments. I will be at the forefront to ensure that the same culture is upheld at all times."
6. Why should we hire you?
The reason you are asked this is for you to package yourself - sell yourself. You can say:
"Just like your company, I think big. You will require my IT skills because while you expand to neighbouring countries, you will need virtual offices and I will be at the forefront to create such. I will also be managing your online presence".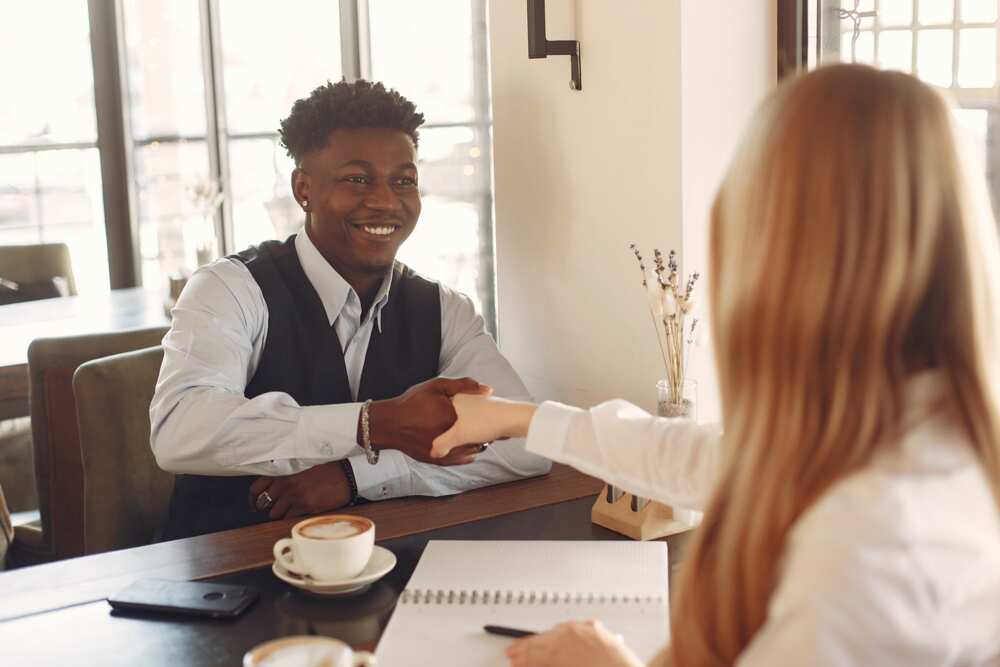 7. What motivates you in a job?
In other words, what drives you? Keep within your strengths but do not be over-ambitious. You can say:
"I am a result-oriented person. As such, I know the only way to achieve positive results is only through hard work. But I also believe every work should encourage you. I like working without pressure."
8. What salary are you looking for?
When answering this tricky question, make it as simple as possible without using figures. You can say:
"My request is if this can be discussed upon finishing the items that build the working modalities first. I also know that we can always agree on the amount since we will have agreed to work together".
9. What questions do you have for us?
This question usually comes up at the end of the interview. The key here is to ask questions relating to subjects or topics that were not discussed at length, yet you may want to be clear before you commence working.
Carefully-thought questions mean that you have done research prior to attending the interview and put you a step ahead of the rest. For example, you may ask:
"Are you planning to expand to neighbouring countries (because the company has grown fast in the last few years)?"
10. Where do you want to be in (x) years?
The interviewer would like to understand your goals and ambitions. You can say:
"I want to be a lead in social media marketing globally in five years. As such, I am improving every aspect of it to make sure I will fit in well. In addition, I have taken some online courses to improve on the same."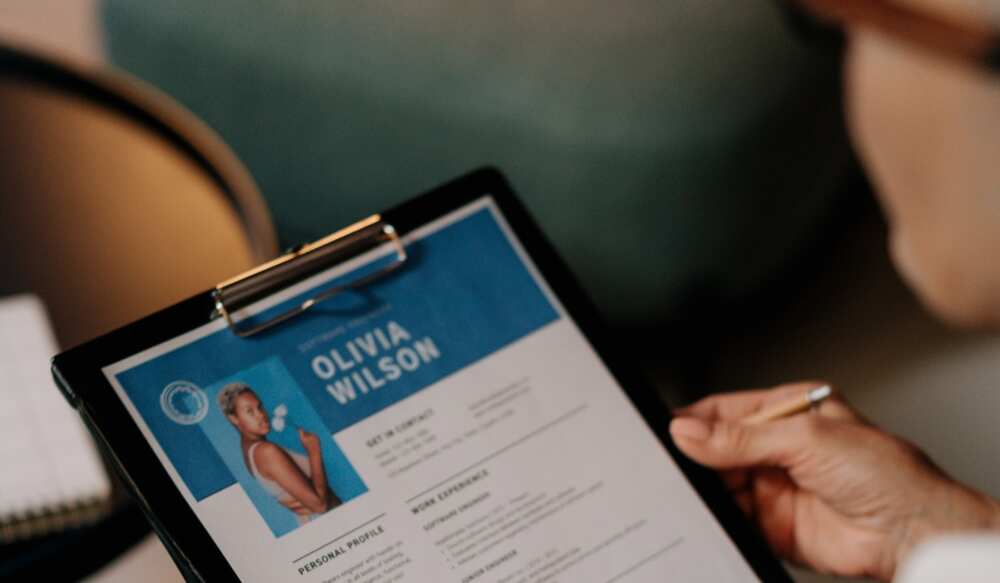 11. What difficult situation have you faced in the past?
The goal is for you to offer a solution to your own problem. You can say:
"I was sent to a country where we had a branch. I had a challenge communicating in French and when I came back I resolved to take French classes. Now I am competent."
12. What are your weaknesses?
Be frank about who you are; these details will come out sooner or later, so just mention:
"It is challenging for me to work late in the evening. This is because I am usually worn out and may not perform effectively. To counter that, I arrive at work very early, and hence the output is maintained".
13. Are you married? Do you have children?
If a personal question is thrown at you, it is possible that the interviewer wants to build a conversation around it. There may be no ill intent when such a question is asked, so you should be able to spiral the question back to your job situation.
For example, if you are not married and don't have children, you may say:
" I am not yet at that level but I would find it interesting to see it empowering me to work more efficiently."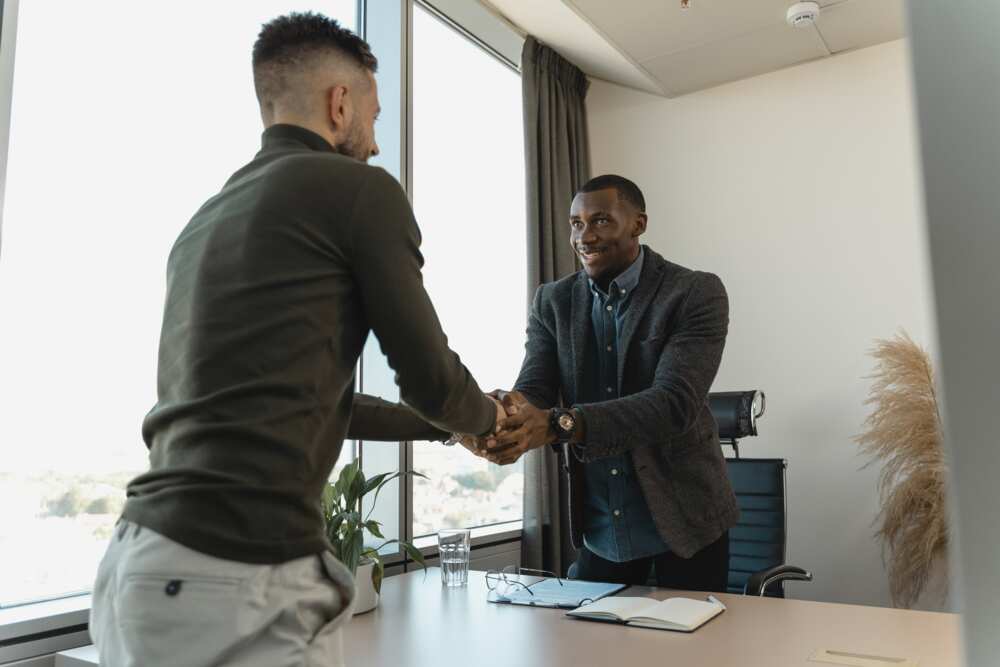 14. How do you react to challenging working situations?
If you answer this question well, you will have earned a reputation as a creative person:
"Even though there are unexpected situations in life, there will always be a way out. When I am sent to work in a strange place where people speak a different language, I will build a relationship with these people by trying to learn their language and speaking it often."
15. Why is there a gap in your career?
Ideally, working is a continuous process, and no company wants to hire unqualified people. You can say:
"I took a break at the time but continued freelancing. Today my skills have grown and I am ready to contribute to this organization in any way I am called upon to do."
16. When in your career/previous job have you led?
Your leadership skills are tested here. To answer that, you can say:
"I have never led, but I respect leadership. I believe good leadership is key to the effective performance of any organization.
17. Why were you fired from your last job?
The question seeks to hear your opinion about how you left the company. You can say:
"Unfortunately, my skills did not match my previous employer's needs."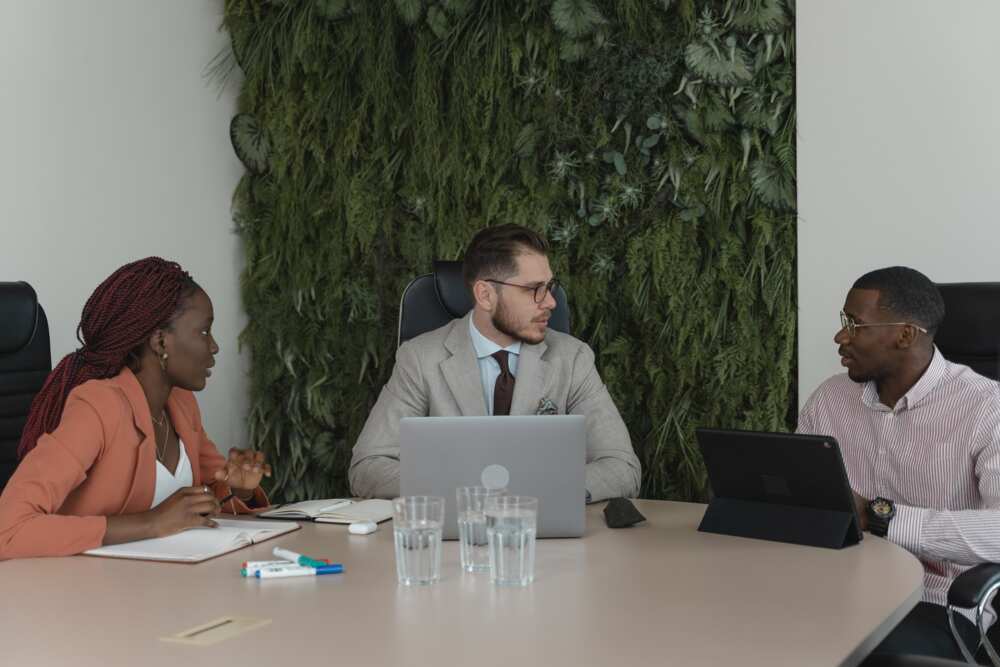 18. What do you know about this company?
As you answer this question, think of the aims, goals and pillars of the company.
"The purpose of this company is to link people with authorities and ensure transparency in government institutions. This is a company that also fights for the rights of the marginalized in society. This fits in my career path."
19. What job do you dream of?
The interview question seeks to understand the interviewee better. You can say:
"I dream of a job where the manager works closely with employees and vice versa. I believe in a job where communication in all aspects flows effectively. I also dream of working to resolve some of the challenges that may hinder effective communication."
20. Which animal would you rather be?
This question tests your analytical thinking. You can say:
"If I were an animal, I be a beaver. A beaver gnaws on a tree until it is successful to cut it with its sharp teeth. I think this career requires patience as positive results may take a while to come."
21. Have you ever disagreed with fellow employees/ management?
The interviewer here just wants to know your temperament. People who get agitated fast are hard to work with. You can say:
"Yes, but we later agreed on a plan and we worked together. I believe people working together will disagree at times but as long as you will agree at some point then there is no problem."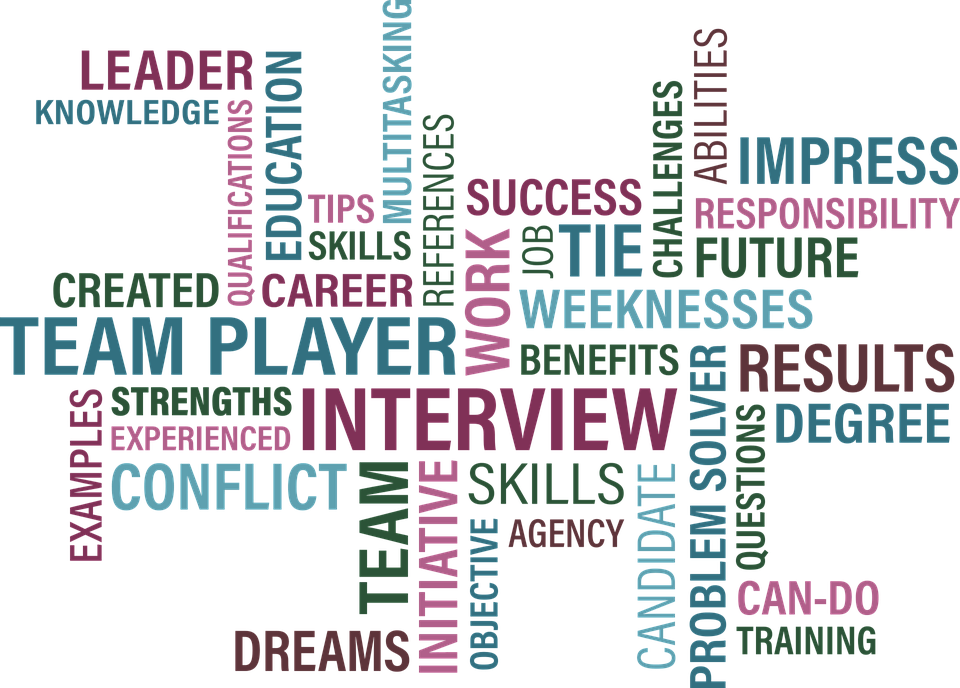 22. Would you rather take the corner office or the one near the corridor?
Do not be in a hurry to suggest either because you have never worked there. Keep within your goals, and that should not be affected by either of the two. Maybe say:
"I believe in working hard to make this company great. As such I don't mind any physical position that I may be allocated to as long as the goals of the company are not shifted."
23. Which word best describes you?
The idea here is to define your purpose in the company. For example, you can say:
"I believe that 'purposeful' would describe me. Everything must be purposeful. There should be a goal if I really want to achieve anything."
24. How do you deal with pressure?
This is a good time to show how you can redeem yourself if something difficult is thrown at you. You can suggest some ways that you can make a difficult situation bearable. For example, you may say this:
" My best way to handle it is to avoid panicking. I take my time to reorganize and where the need is, explain to the client what is happening to avert any unforeseen stress."
25. Besides work, what else would you rather do?
Mention your hobbies as well as extracurricular activities you enjoy taking part in. You can say:
"I play football. It helps me to relax and build team spirit."
It is good to take your time to know how to answer any question that may be thrown at you.
26. What is your role in a team?
The interviewer may ask this question to understand whether you are a good fit for their team. You can answer this question by sharing your leadership and collaboration skills.
"I am equally comfortable taking the lead or allowing a coworker to delegate tasks to me. In my previous experiences, I have managed projects as a team lead and worked under other team leads' direction. My experience working with a diverse group of people with unique skills and abilities has allowed me to understand that I may require to shift and adjust my role according to the project."
27. If you make a mistake, how do you fix it?
This question allows employers to assess how you accept accountability and overcome challenges in your workflow. For example, you may say this:
"When I make a mistake, I immediately communicate it and create a plan to rectify it. In my first role as a software developer, I realised that the code I wrote would lead to some bugs down the line. In this situation, I communicated my mistake and resolved it immediately."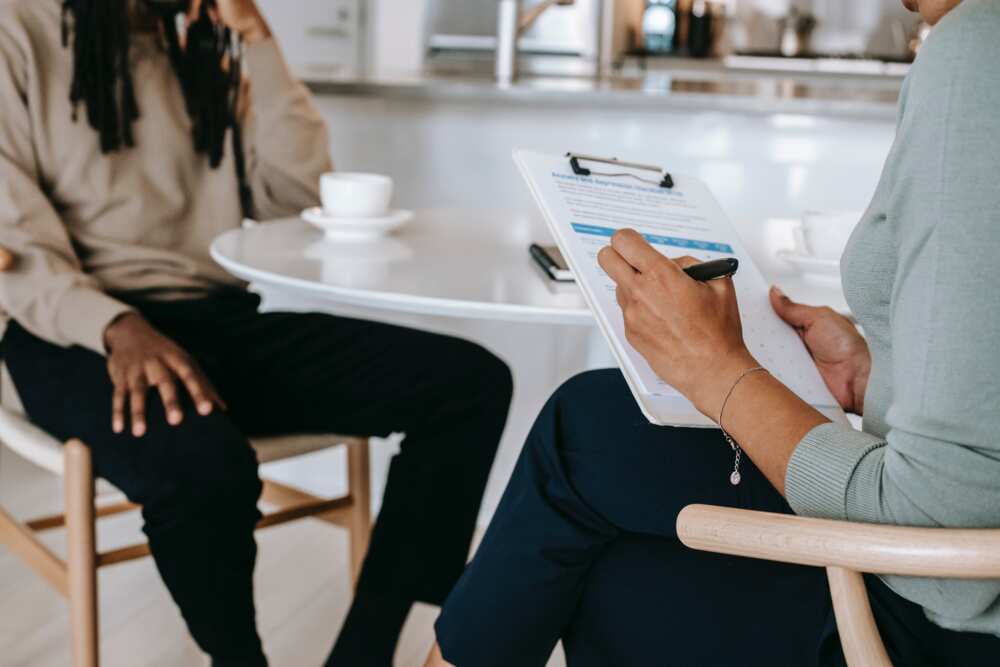 28. What is your definition of success?
This is one of the major managerial round interview questions for software developers. The recruiter wants to see how you manage daily work and help team members achieve targets. Speak about your previous achievements and mention what was expected from you there.
"Success can be a very subjective term. But you have to voice out your work perspective when you define success."
29. What is the most crucial skill you have learned in your previous managerial job?
Try to answer this question with examples. Maybe you learned how to negotiate timelines with your previous team members.
"This question is tricky. The recruiter wants to know how you will apply your skills in managing and completing projects for the new company."
30. If your team resists your idea, what would you do?
Hiring managers may ask you this question to learn how you deal with workplace resistance. You could share the strategies you use to communicate with your team in this type of situation when answering this question.
"Implementing new ideas can be difficult at times, especially when they cause significant changes in the team's work process. To avoid challenges and minimise risks, I present all available evidence to support my belief that the idea would be beneficial. If my team continues to oppose the idea, I usually ask them if they have any alternative suggestions. Otherwise, I try to assemble more resources in order to gain their support."
31. What keeps you going at work?
This question may be asked by your interviewer to learn what motivates you to come to work and stay involved in your job. Give specific examples of how your motivations helped you succeed, advance, or achieve a major goal in previous positions.
"I am motivated by a desire to assist all of my team members to achieve success." For instance, I recall assisting one of my team colleagues in completing new work. I gave them some examples of comparable projects I'd accomplished in the past and some pointers. They received acclaim for this assignment, and it made me feel good knowing that I contributed to their accomplishment."
32. What is your ideal job?
The interview question aims to gain a deeper understanding of the interviewee. You may state:
"I aspire to work in a position where the manager and employees collaborate closely. I believe in a job where all areas of communication are effective. I also want to overcome some of the roadblocks to successful communication."
How do you prepare for a managerial interview?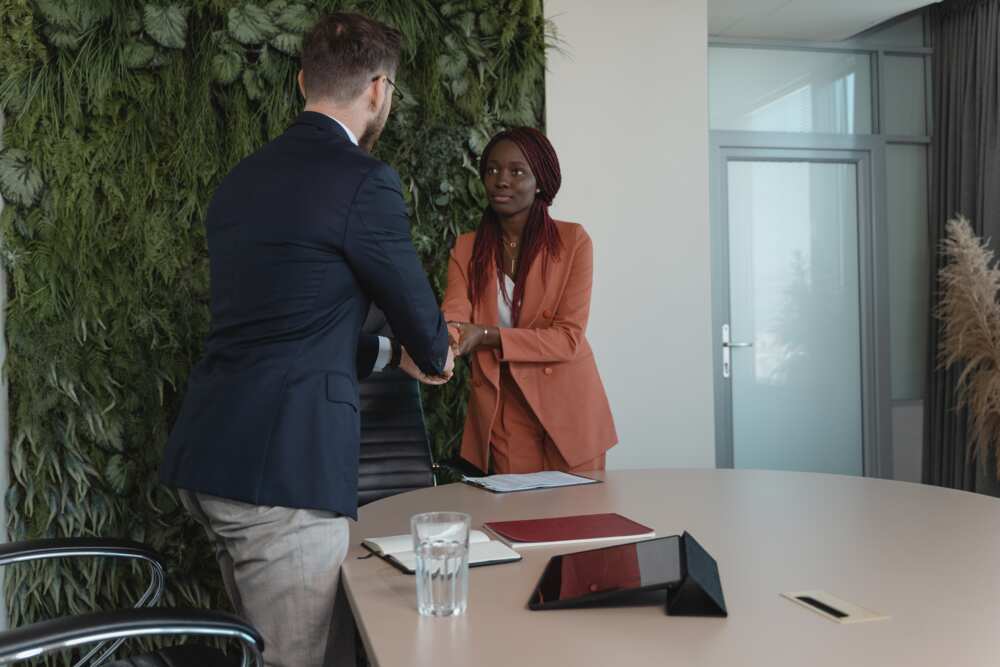 Preparing for a managerial interview can seem daunting, but it can be made much easier with the right tips and tricks.
Start by researching the company and familiarizing yourself with its mission, goals, and values.
Ensure you understand the job description and know what the interviewer will look for.
Have a list of questions ready that you can use to demonstrate your knowledge and enthusiasm for the position.
Practice answering common interview questions to ensure you're prepared for whatever the interviewer throws at you.
Be sure to dress professionally and confidently present yourself.
What is the managerial round in the interview process?
The managerial round of an interview is typically the last step in the process. It is a one-on-one meeting between the job applicant, the hiring manager, or other senior-level decision-makers.
The purpose of this round is to discuss the applicant's qualifications and experience in more detail and to decide if they are the best fit for the role.
The manager will ask questions to understand the candidate's skills, work history, and goals, as well as their motivations for wanting the job. They may also provide more information about the role and the company. By the end of the manager round, the hiring decision should be made.
The above managerial round interview questions and their possible answers will give you an idea of how to answer such tough questions. Preparing ahead makes it easier to handle a strict team of panellists who want to select only the very best fit for the position.
READ ALSO: How to make Mac dark mode active: find the correct settings
Legit.ng recently published instructions on how to activate Mac dark mode. The dark mode is increasingly popular among Mac users. Some people prefer it because of the lower light intensity, while others think it is fashionable.
It is not so difficult to activate Mac Dark, and this guide will walk you through the steps. There are several ways to switch from light to dark mode on your Mac. You can use Siri, System Preferences, or Control Centre, for example.
Source: Legit.ng