Beth Leonard biography: what is known about Darius Rucker's wife?
Beth Leonard is an American philanthropist and former event manager at VH1. She is famously known for having been married to the famous country singer and songwriter, Darius Rucker. Darius Rucker married Beth Leonard in 2000, but after 20 years of marriage, the couple separated in July 2020.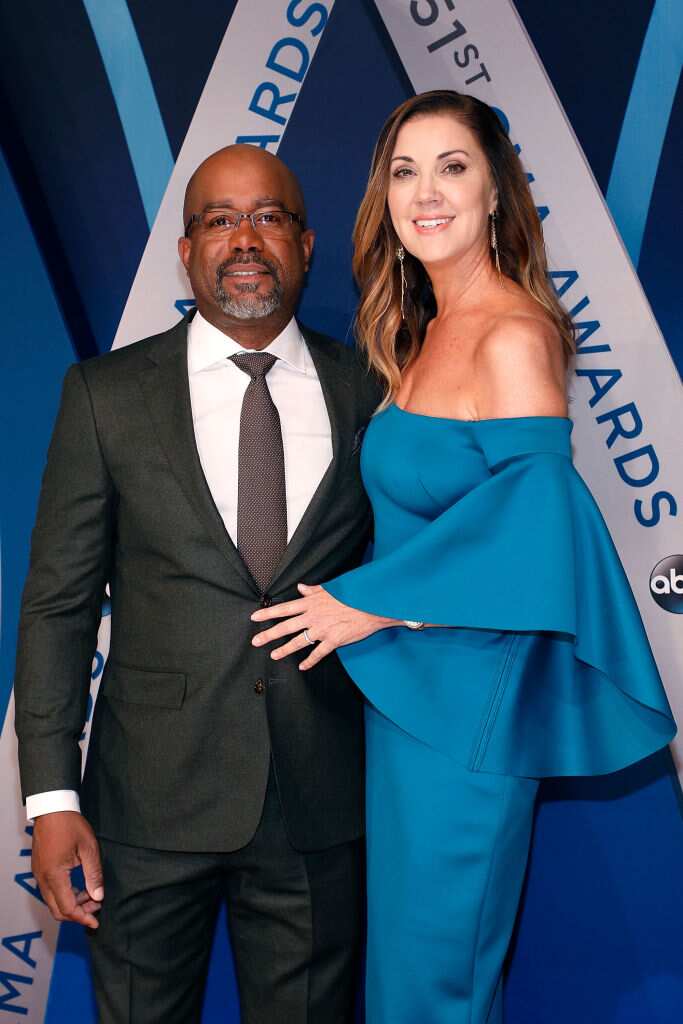 Beth is also known for being the founder of a non-profit organization known as Just Be You. She uses the organization to advocate for the development of self-confidence in teenagers.
Profile summary
Full name: Beth Leonard
Date of birth: 1978, month unknown
Age: 43 (as of 2021)
Place of birth: New Jersey, United States.
Nationality: American
Ethnicity: White
Profession: Event manager, Philanthropist
Children: Two (Daniella Rose Rucker and Jack Rucker) and one step-daughter - Carolyn Rucker
Beth Leonard biography
Beth Leonard Rucker is a very private person, which is clearly indicated by her lack of social media presence. Most of what is known about her stems from her ex-husband. Let us dive into what little is known and get to know her at the level she wants us to.
Early life and education
Born in New Jersey, 1978, Beth Leonard was raised by a middle-class Christian family. Her mother and father raised her, alongside her three sisters. Interestingly, she is the youngest one of them all.
Her mother was a school teacher but later decided to become a housewife. Her father is an engineer and businessman. The names of her parents and siblings are still unknown.
Beth spent her childhood in the United States with her family. According to Answers Africa, young Beth was talented in artistry despite not having attended any art classes at the time. She loved creating interesting paintings, handcrafts, and awesome origamis.
She later attended school in the local private school, after which she ended up earning her master's degree in Psychology from the University of Charleston. Darius Rucker's wife also did the Citadel Clinical Counselling Program in Charleston.
How old is Beth Leonard?
Beth Leonard age is 43 years old as of 2021. She was born in 1978; however, her exact birth month is unknown to the public. Sadly, this means that her Zodiac sign will go unidentified as well.
Beth Leonard career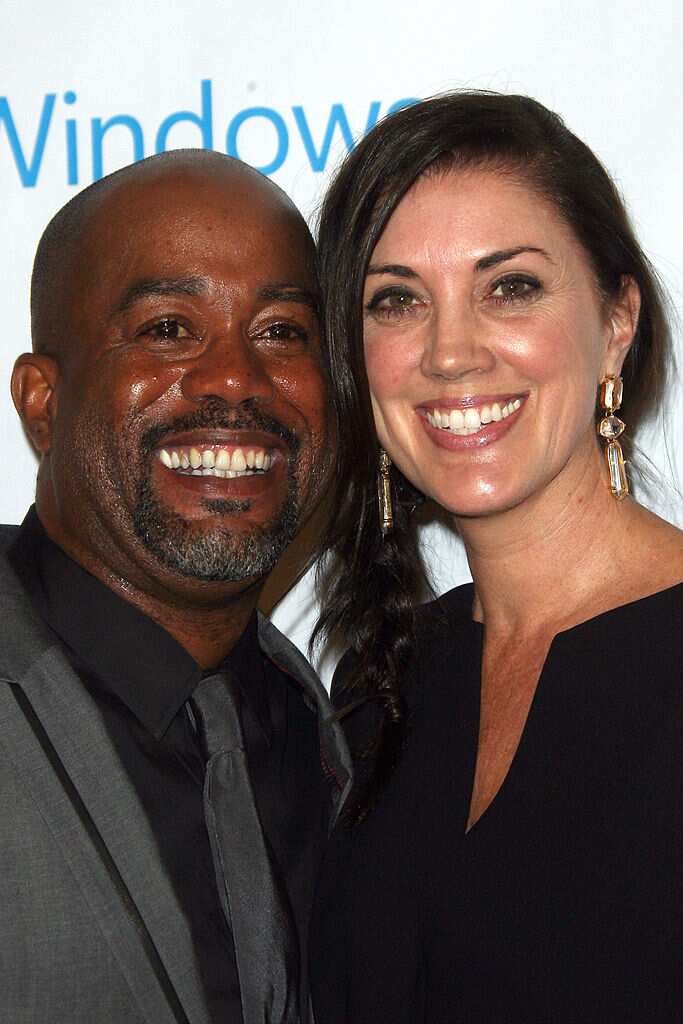 Beth ventured into the entertainment industry to further her career goals despite having a major in psychology. She eventually got hired by the entertainment company, VH1, in New York City. Her job required her to manage the schedules of artists and musical bands. She also served as a mediator for clients when booking artists and musical bands for entertainment events.
Darius Rucker's wife eventually entered the philanthropic world when she got married to Darius. She is a founder of "Just Be You", a non-profit organization (NPO). The organization helps teenagers to build up their self-confidence and self-esteem through motivational talks and interactive workshops.
Beth Leonard love life and family
In 1998, while working for VH1, she met Darius Rucker, who took a liking for her immediately. Darius happened to be in New York City playing with his band, Hootie and the Blowfish.
Darius Rucker revealed how she had initially turned him down but later decided to go on a date with him. He also stated how he was so in love with her that he said he was going to marry her on their first date.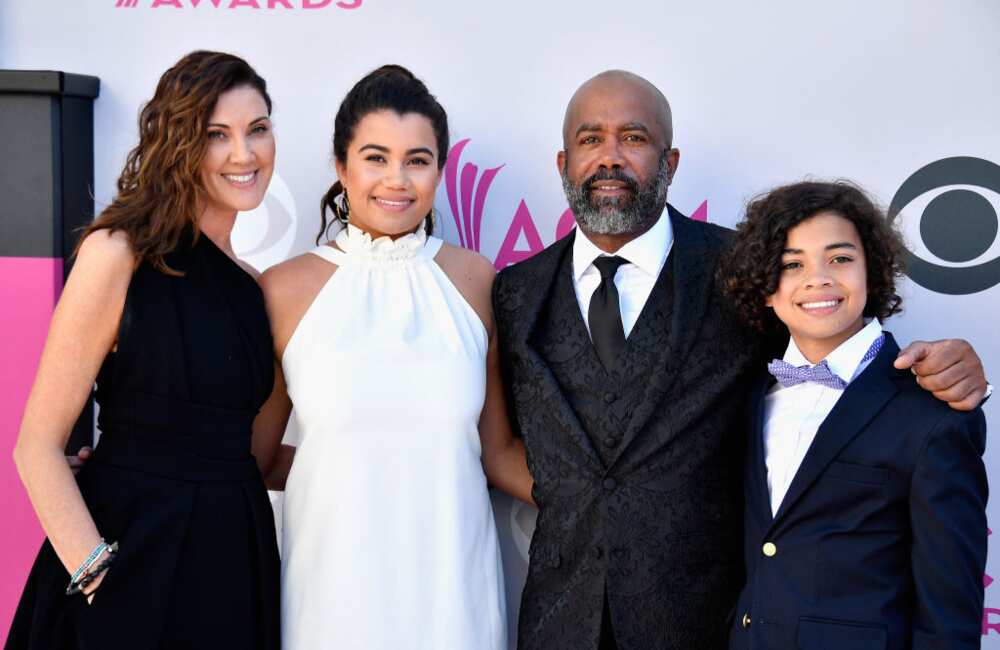 During an interview, Darius stated, 'I do not know what it was about her. I mean, it was everything about her. I told her I was going to marry her on our first date.' On December 9, 2000, the two got married, a marriage that would last 20 years to come.
Darius Rucker family is comprised of three children, two born to them and one from another relationship. In 2001, they welcomed their first child, Daniella Rose Rucker. Daniella became the second child and daughter to Darius, who already had another daughter, Carolyn Rucker, from a previous relationship with his ex-girlfriend, Elizabeth Ann Phillips.
It would be a few more years before Darius Rucker Beth Leonard got their second child, a son. Jack Rucker, the youngest child and only son of the couple, was born in 2005.
Beth Leonard Darius Rucker had their fair share of marital struggles, especially since Darius was a famous musician who was drinking and partying so hard. He went on to share of how proud he was with the woman he married.
He stated, 'Beth is a strong woman. It takes a strong woman to be married to a musician, especially a musician who was drinking and partying as hard as I was. It took a long time for us to get to where we are now, and we say to each other all the time. I love us. I love our family. I love us."
Sadly, Beth Leonard Darius Rucker announced their separation on July 11, 2020, amidst the Covid 19 pandemic. Darius Rucker announced that he and his wife had decided to separate after years of marriage in a post on his Instagram page.
Is Darius Rucker married again? Well, not yet. He has not remarried as of now, but time will tell.
Darius Rucker wife Beth Leonard is doing well and continues to focus on her philanthropic endeavors.
READ ALSO: Jonathan Brandis biography: What happened to the young actor?
Legit.ng reported that Jonathan Brandis featured as Bill Denbrough in a television show titled It, and this was what brought him fame. He was a young American actor who played significant roles in television shows, commercials, and films before his demise.
Jonathan Brandis began modeling at a young age. During his career as a child model, he secured many roles in several commercials, then he started acting.
Source: Legit.ng