Who is Victoria Orenze? Here is her biography and musical career
Victoria Orenze is a Nigerian gospel singer and songwriter. She gained prominence in the Nigerian gospel music scene through powerful and anointed worship songs. Some of her popular songs include See How Far: Gratitude, Covenant Keeping God, Spirit Chant and Spiritual Surgery.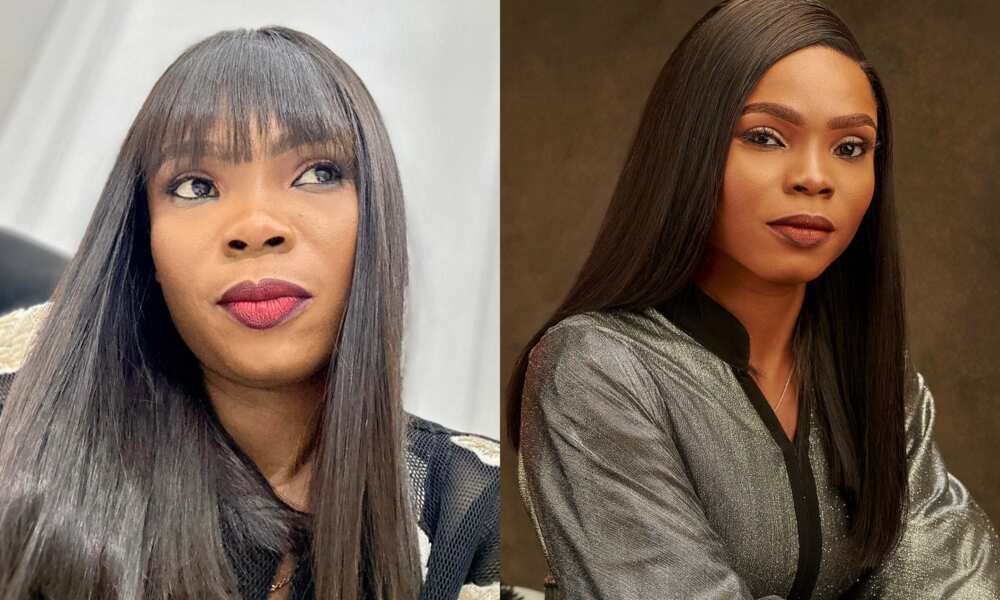 Victoria Orenze's songs often carry messages of praise, surrender, and deep reverence for God. Find out interesting information about the talented performer who brings light to the hearts of thousands of people.
Profile summary
| | |
| --- | --- |
| Full name | Victoria Orenze |
| Gender | Female |
| Date of birth | 23 March 1993 |
| Age | 30 years (as of 2023) |
| Zodiac sign | Aries |
| Place of birth | Benin City, Nigeria |
| Current residence | Edo State, Nigeria |
| Nationality | Nigerian |
| Religion | Christianity |
| Sexuality | Straight |
| Hair colour | Black |
| Eye colour | Black |
| Relationship status | Single |
| Profession | Musician |
| Instagram | @victoriaorenze |
Who is pastor Victoria Orenze?
Victoria Orenze is a gospel musician born in Benin City, Nigeria. She has released several popular gospel songs that have touched the hearts of many believers, drawing them into a deeper connection with their faith and spirituality.
How old is Victoria Orenze?
As of 2023, the Nigerian gospel artist is 30 years old. She was born in 1993.
When is Victoria Orenze's birthday?
Victoria celebrates her birthday on 23 March. Her zodiac sign is Aries.
Career
Victoria Orenze is a talented singer. Her voice brings the gospel to the public and preaches the salvation of the soul through the worship of God.
She says every Christian should sincerely believe in the Almighty, entrust themselves to Him and follow the path of purity. She emphasizes that it is not just performing the actions prescribed in the Bible but is also necessary to fully understand and embrace one's connection with Jesus Christ.
She often collaborates with other gospel singers, such as Nathaniel Bassey in their joint work Alagbada Ina. She has participated in several concerts, programmes and other events to worship God.
Spirit Chant by Victoria Orenze
Spirit Chant is a soft praise and worship song that speaks about praise to God in every way. If you enjoy fantastic gospel/Christian music, whether Afro-Gospel or modern music, Spirit Chant is a lovely song that uplifts your spirit.
Victoria Orenze's Covenant Keeping God
Covenant Keeping God is another thankful song about God's glory. The singer emphasizes God being the anchor and that he keeps his promise always.
Victoria Orenze's songs
Below is a table with some of her popular songs over the years.
| | |
| --- | --- |
| Year | Song |
| 2023 | Far Beyond |
| 2022 | Supernatural |
| 2022 | Ascend |
| 2022 | Hallelujah Our God Reigns! |
| 2022 | I Get Backing |
| 2022 | See How Far: Gratitude |
| 2022 | Gratitude |
| 2022 | Yahweh |
| 2022 | My Fortress |
| 2022 | We Receive |
| 2022 | This Year |
| 2022 | Walk by Faith |
| 2022 | The Weapon |
| 2022 | See How Far |
| 2022 | The Fountain |
| 2021 | Have Mercy |
| 2021 | Spiritual Surgery |
| 2021 | Prayer Call |
| 2021 | Uwese |
| 2021 | Mercy Cry |
| 2020 | Spirit Chant |
| 2020 | Na so So Wonder |
| 2016 | Covenant Keeping God |
| 2016 | Draw |
| 2016 | Holy |
| 2016 | Brooding |
| 2016 | On Fire |
| 2016 | Invade Me |
| 2016 | I Want to See You |
What song did Nathaniel Bassey play with Victoria Orenze and Dunsin?
The trio collaborate on the song See How Far: Gratitude (Reflections). The song exudes a sincere, profound gratitude spirit that inspires wonders and miracles. See How Far by Victoria Orenze conveys a gospel message that uplifts Christians.
What is Victoria Orenze's net worth?
The gospel artist's net worth is alleged to be $250,000. She has earned her income from her career as a singer.
Social media profiles
Victoria maintains a strong presence across multiple social media platforms, using them as channels to share her songs, deliver inspiring sermons, and spread the message of God. Her Instagram account currently has 625k followers. She is also active on Facebook, with over 310k followers as of writing.
She has a self-titled YouTube channel which she created on August 10, 2015. The channel has garnered more than 70 million views and boasts over half a million subscribers as of writing.
Quick facts about Victoria Orenze
She started as a backup singer in her church before moving up to leading worship and praises.
She was nominated in the Song of the Year category in the CLIMA Awards 2018 for her song On Fire.
She has worked with artists such as Praize, Sinach, Frank Edwards, Nathaniel Bassey and Sammy Okposo1.
Victoria Orenze is a Nigerian gospel singer, songwriter and preacher. She continues to inspire many people through her music. Her voice proclaims the gospel and the idea of soul salvation via God's worship to the whole world.
Legit.ng recently published an article about Duke Dennis. He is a well-known American YouTube gamer and content creator. He rose to prominence after posting videos on his YouTube channel regarding the basketball video game NBA 2K17.
Duke's YouTube videos have earned him millions of fans and have given him a decent living. He is currently one of the most well-known gamers and YouTubers.
Source: Legit.ng