Snowbird Brown's biography: age, net worth, teeth, partner, house
Snowbird Brown is an American reality television star renowned for her role in the TV show Alaskan Bush People. The show is centred on the day-to-day activities in the lives of the Brown family members, commonly known as the Wolf Pack. The series premiered in 2014 and is now in its 14th season. What else is there to know about Snowbird besides her role on the hugely popular show?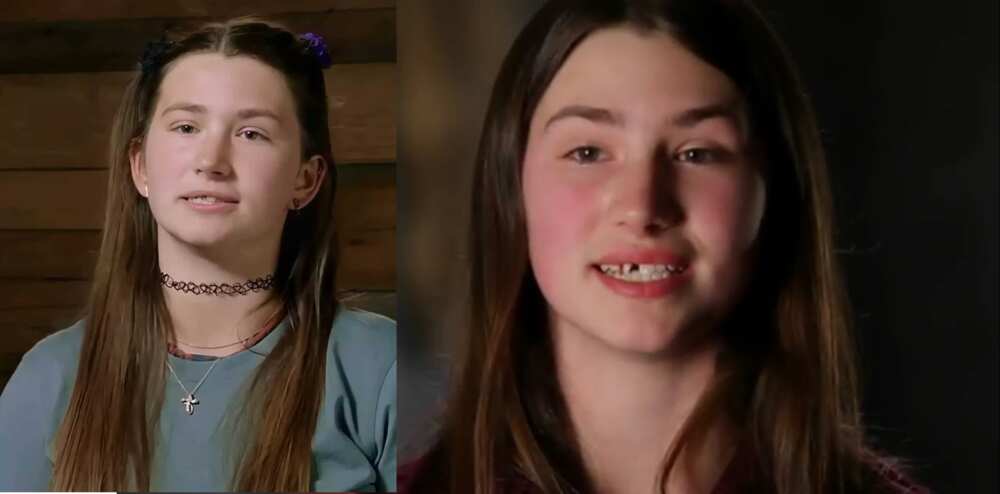 Snowbird's lifestyle is quite unique, especially when compared to that of many celebrities. Away from the spotlight, she leads a simple and private life. She has a strong connection to nature and is a huge animal lover. Here is a quick look at her life's details.
Profile summary
| | |
| --- | --- |
| Full name | Amora Jean Snowbird Brown |
| Nickname | Birdy |
| Gender | Female |
| Date of birth | 18 November 1994 |
| Zodiac sign | Scorpio |
| Age | 28 years (as of 2023) |
| Place of birth | Alaska, USA |
| Current residence | North Star Ranch, Tonasket, Washington |
| Nationality | American |
| Ethnicity | White |
| Religion | Christianity |
| Sexuality | Straight |
| Eye colour | Brown |
| Hair colour | Dark brown |
| Height in feet and inches | 5'5" |
| Height in centimetres | 165 |
| Weight in kilograms | 50 |
| Weight in pounds | 110 |
| Body measurements in inches | 32-24-34 |
| Mother | Amora Larene Branson |
| Father | Billy Brown |
| Siblings | 6 |
| Marital status | Single |
| Occupation | Reality TV star |
| Net worth | $100,000 |
| Facebook | Amora Snowbird Brown |
| Twitter | @asnowbirdbrown |
Snowbird Brown's biography
How old is Snowbird Brown? The TV star was born on 18 November 1994 in Alaska, making her 28 years old as of 2023. She is the firstborn daughter of a family of seven kids. Her real name is Amora Jean Snowbird Brown.
Birdy grew up alongside five brothers and one sister. Her siblings are Matthew, Joshua, Solomon, Gabriel, Noah, and Rain. Snowbird's father was known as Billy Brown and recently passed away, while her mother is Amy Amora Brown.
Her father was a prolific outdoorsman and author who loved nature. Snowbird's mother, on the other hand, is an expert cook and harbours immense knowledge about growing flowers, vegetables, and assorted herbs.
Where does Snowbird Brown live?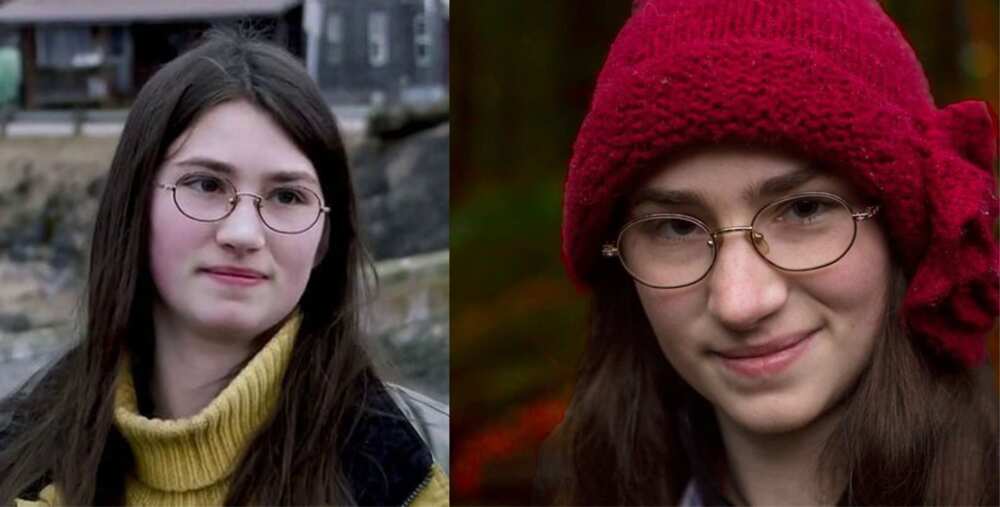 She and her family live in the North Star Ranch in Tonasket, Washington, USA.
Career
Snowbird has been part of the cast of Alaskan Bush People since its premiere in 2014. She has starred in over 80 episodes to date. The TV show follows the members of the Brown family, who are quite fascinating because of their way of life.
According to the channel on which the show airs, the family is 'so far removed from civilization that they often go six to nine months each year without seeing an outsider.' The Browns have even been said to have developed a unique accent. They once lived in the Copper River region, where temperatures have been known to plummet to as low as negative 60 degrees.
On the show, Snowbird comes off as an avid animal lover and has numerous pets, including cats, dogs, turtles, and even a squirrel. Unlike most of the other family members, Birdy does not enjoy hunting and only does it as part of her survival duties.
Personal life
The reality TV star is currently single. Does Snowbird Brown have a baby? No, she does not. A few years ago, there were rumours that she was in a relationship and was expecting a baby. However, these allegations turned out to be false.
What happened to Bird Brown?
In 2022, the actress was shown on a hospital bed during the premiere of the 14th season of Alaskan Bush People. She was hooked up to an IV tube. As viewers would later learn, Birdy had been diagnosed with a medical condition that could affect her fertility.
In an episode titled Brave New World, it is revealed that the TV star had pre-cancerous tumours, requiring her to undergo emergency surgery. The diagnosis came after she experienced incessant stomach pain.
Did Snowbird Brown get a hysterectomy?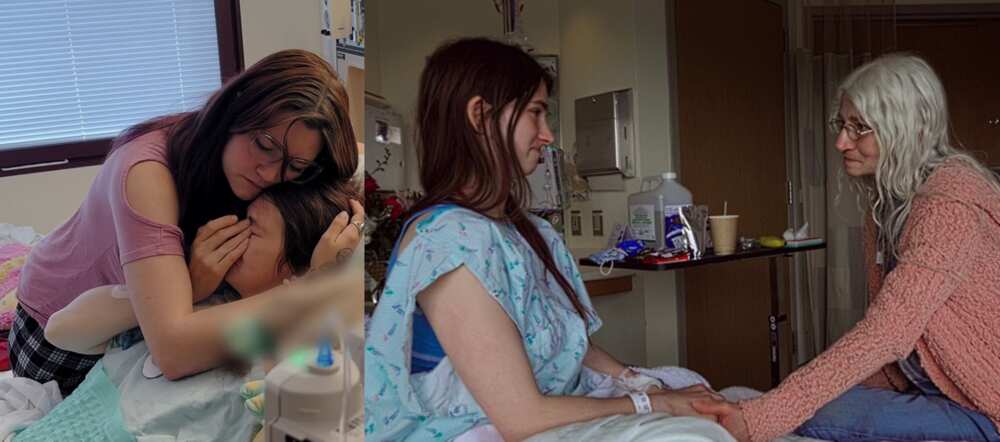 According to the doctors who were attending to Birdy, the non-cancerous tumours had a significant chance of resurfacing as cancerous ones unless she underwent a hysterectomy. This is the surgical removal of the uterus, and it may also involve the removal of the cervix, ovaries, Fallopian tubes, and other surrounding structures.
Snowbird underwent surgery and had two cysts removed.
Where is Snowbird Brown now?
What is Snowbird Brown doing now? She is currently back with her family in North Star Ranch, Tonasket, Washington and has resumed her role on the show.
Physical appearance
The reality TV star is 5 feet 5 inches tall (about a65 centimetres) and weighs 110 pounds (50 kilograms). Her body measures 32-24-34 inches at the bust, waist, and hips, respectively. She has dark brown hair and brown eyes.
What happened to Snowbird Brown's teeth?
Fans of Alaskan Bush People have probably noticed that Snowbird's upper front teeth are not properly aligned, and this gives her a rather unusual smile. Nothing happened to her, though. She was born that way and has never sought to have the condition fixed.
Did Snowbird get her teeth fixed?
While the misaligned teeth are easily fixable with modern-day medical equipment, Snowbird has never sought to have them aligned. Some of the show's fans saw this as an issue arising from her late father's strict desire to have the rest of the family members lead a traditional lifestyle that did not allow them to visit a dentist.
Social media presence
Snowbird has Twitter and Facebook accounts but is barely active on either. Her Twitter account has slightly over 200 followers, while her Facebook account has about 30k followers.
What is Snowbird Brown's net worth?
Birdy reportedly earns between $5,000 and $8,000 per episode on Alaskan Bush People. According to Alaskashows, her net worth is currently about $100,000. However, this is not an official net worth figure.
Fun facts
Here are some interesting facts about Snowbird.
Her favourite singers are Tracy Chapman and Nancy Sinatra.
Her mother also served as her first teacher.
Pizza is her favourite fast food.
She loves reading, just like her mother.
Snowbird Brown is undoubtedly an integral part of Alaskan Bush people, the show that propelled her to fame. Away from the show, she prefers to keep her life entirely private and has very few personal details in the public domain.
READ ALSO: Rain Brown's bio: age, siblings, Alaskan Bush People, is she gay?
Legit.ng recently published an article about Rain Brown. Rain is best known for featuring as one of the actresses on Alaskan Bush People, a reality-documentary series on Discovery Channel.
She has starred in the show alongside her family since its premiere in 2014. Rain is the youngest sibling in the family, commonly known as the Wolf Pack. She was brought up in the bush of Alaska without modern technology.
Source: Legit.ng