Conor Mason biography: age, height, gender, partner, vocal range
Conor Mason is an English guitarist, vocalist, and songwriter known for his role as the lead vocalist of the rock band Nothing But Thieves. Here are all the interesting details about his life.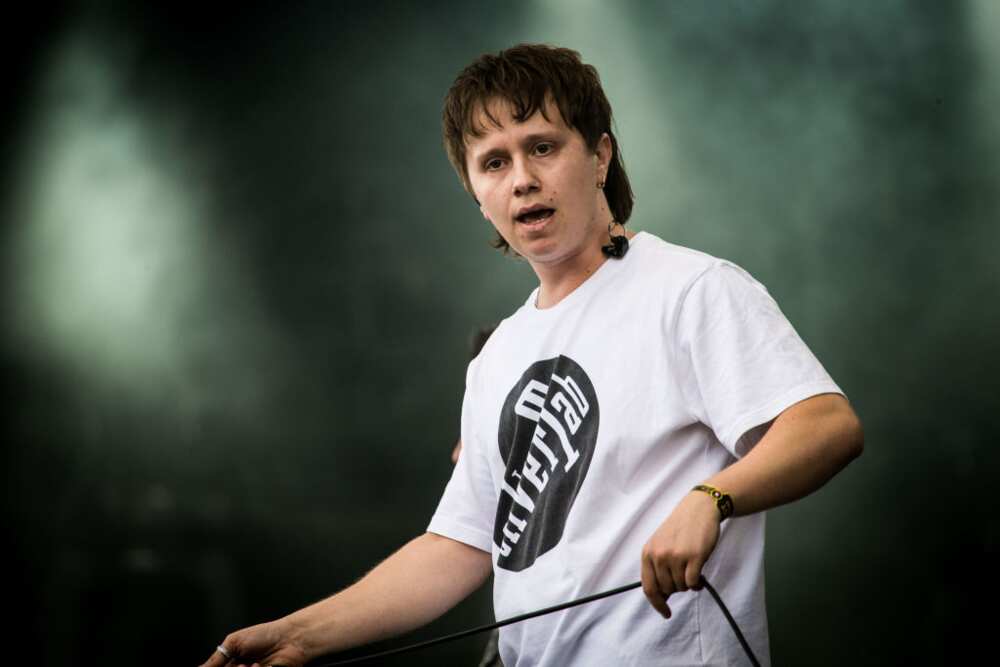 Conor Mason Nothing But Thieves band has a sound that would keep you up for nights on end. His band plays meticulously energetic rock music with a touch of fast-paced pop, which is both experimental and familiar to many listeners. Here is everything you need to know about the lead singer of Nothing But Thieves:
Profile summary
Name: Conor Mason
Date of birth: 26th December 1992
Age: 28 years old (as of 2021)
Zodiac sign: Capricorn
Profession: Guitarist, vocalist, and songwriter
Birthplace: England
Nationality: English
Conor Mason bio
The vocalist was born on December 26, 1992 As of 2021, Conor Mason age is 28.
The star grew up in Rayleigh, Essex, England. He grew up in a musical family as his father was a singer at a local church, and as a result, he started his music career early on in life. At the age of 8, the star had already started lessons on playing the classical piano.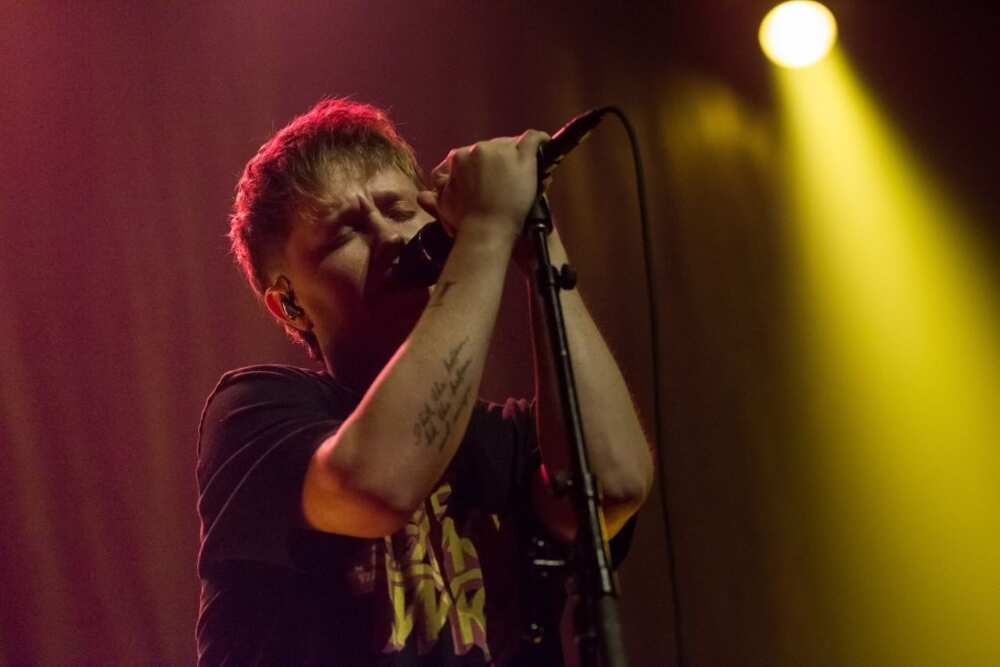 He attended secondary school in Essex, where he began to sing and develop his operatic voice. Speaking about his upbringing, he had this to say:
I went to secondary school for that in Essex. I'd just been singing in the choir, but they offered free lessons on any instrument in school, and everyone else was taking trumpet or guitar lessons. So I thought, "Well, why not take singing lessons? Since it's free!" So they actually trained me how to breathe properly and learn my voice and how to control it. And then I actually taught myself, really from then on — I only did lessons for about three years.
Conor Mason music career
The rock band Nothing But Thieves was formed in 2012. The band members of alternative rock band Nothing But Thieves Conor Mason, guitarist Joe Langridge-Brown, guitarist Dominic Craik, bassist Philip Blake, and drummer James Price met in Southend Essex.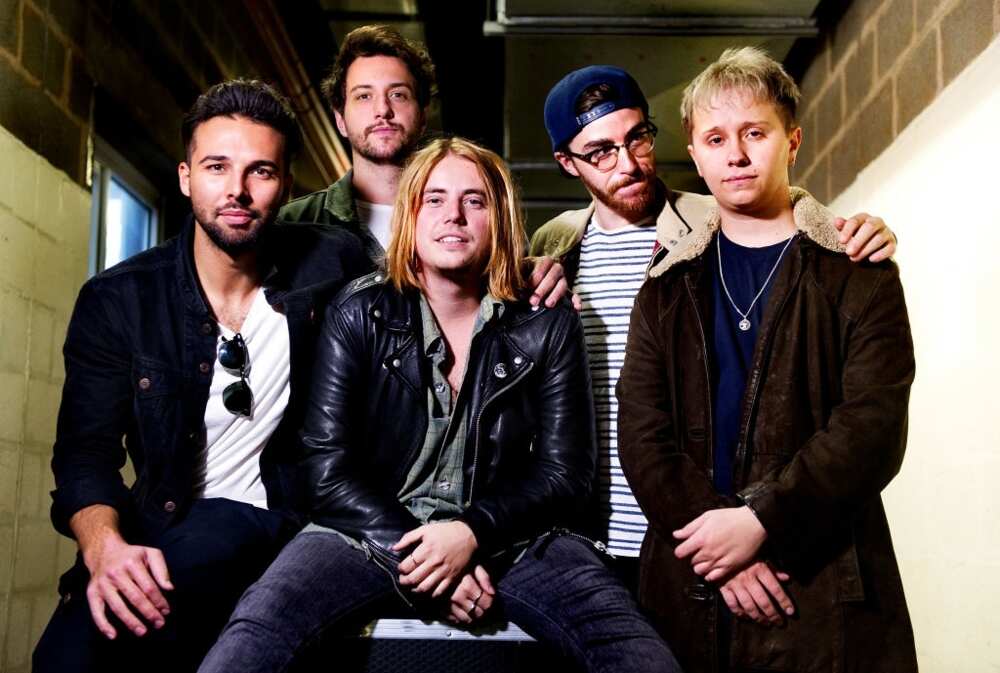 Conor went to the same school as Dom Craik and Joe Langridge-Brown. Both Joe Langridge-Brown and Dom Craik were good won guitars and all the band needed was a lead singer. The three kept in touch after high school and would later add two school friends to their band that would eventually become Nothing But Thieves.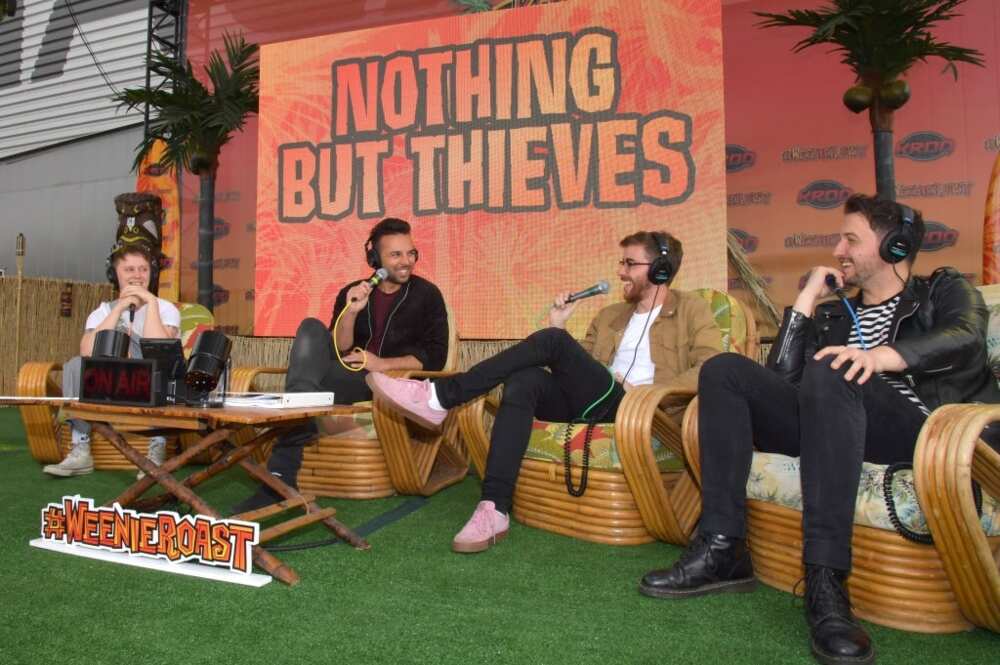 Humorously, the star had this to say about how the band met:
I was a caretaker in a school, Joe was a professor, he wrote equations on a notice board outside his classrooms, I used to solve them. He found me, made me talk out my emotional problems with Dom (a psychiatrist at the time) and eventually we formed a band.
Since its inception in 2012, the band has gone on to release four EPs and three LPs. The group gained popularity early on with several EPs, including 2013's If You Don't Believe, It Can't Hurt You and 2014's Graveyard Whistling.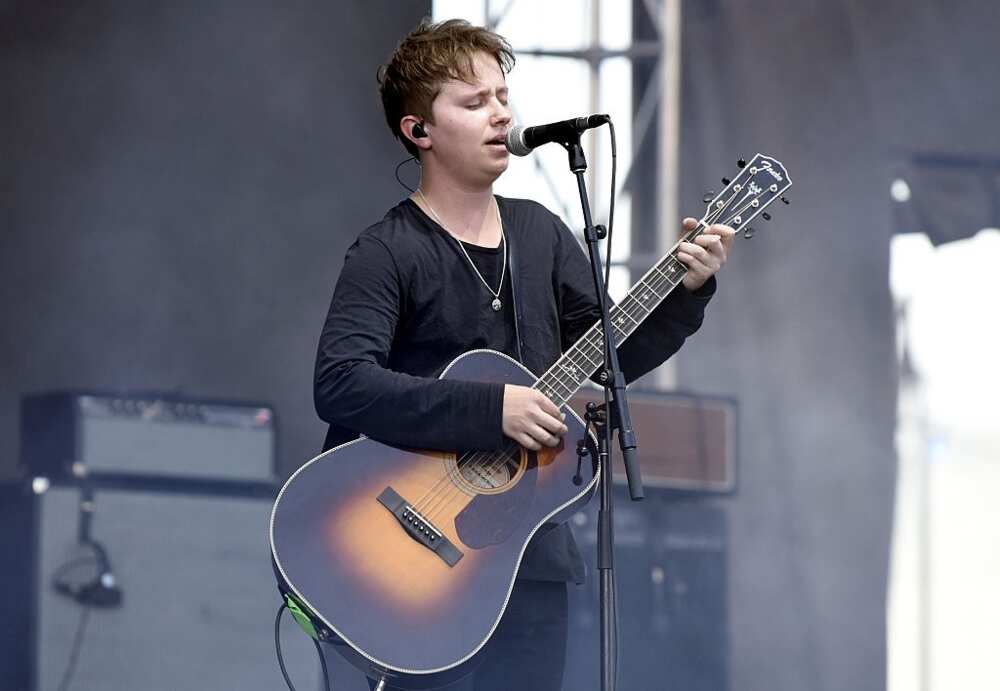 They would release their self-titled debut album, featuring the hit singles Itch, Hanging, and Trip Switch. The band's single Itch picked up Hottest Record and Track Of The Day accolades on Radio 1 and made it onto the Radio 1 playlist.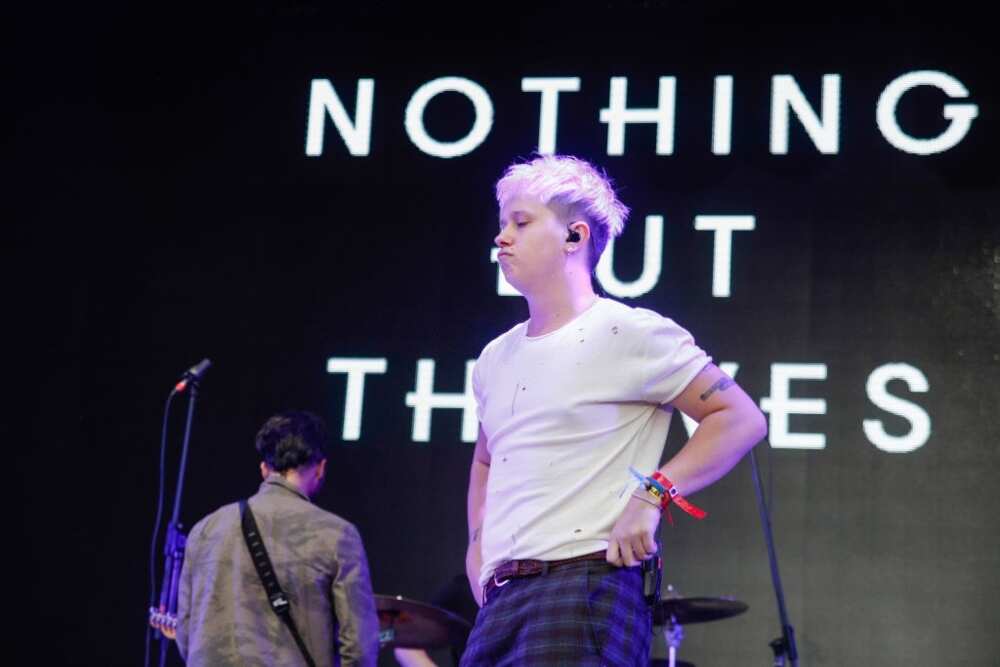 The single became a regular rotation of Sirius XM new hard-rock channel Octane. The same year, they signed to RCA Records.
Here is a list of Conor Mason Nothing But Thieves albums and EPs:
You Don't Believe, It Can't Hurt You EP (2013)
Graveyard Whistling EP (2014)
Ban All the Music EP (2015)
Urchin EP (2015)
Nothing but Thieves Album (2015)
Broken Machine Album (2017)
What Did You Think When You Made Me This Way? EP (2018)
Moral Panic Album (2020)
Is Conor Mason married?
The lead singer is not married. There is little known about Conor Mason girlfriend, but he has revealed on his Twitter that she is Argentinian. For those wondering what Conor Mason gender is, he is a man, and he occasionally shares his pictures with his girlfriend on his Instagram.
Is Conor Mason transgender?
Most people have associated Conor Mason with being transgender due to his vocal range and dressing style. He has occasionally worn clothes meant for women and has been quoted on his Twitter saying that female clothes are much better.
Conor Mason vocal range of B2 - D6 has not helped his case as it is closely related with female artists such as Adele in her hit song Someone Like You.
Conor Mason height
The star stands at a height of 5 feet 6 inches and his weight is 62 Kilograms. He has dark shading hair and dark black eyes.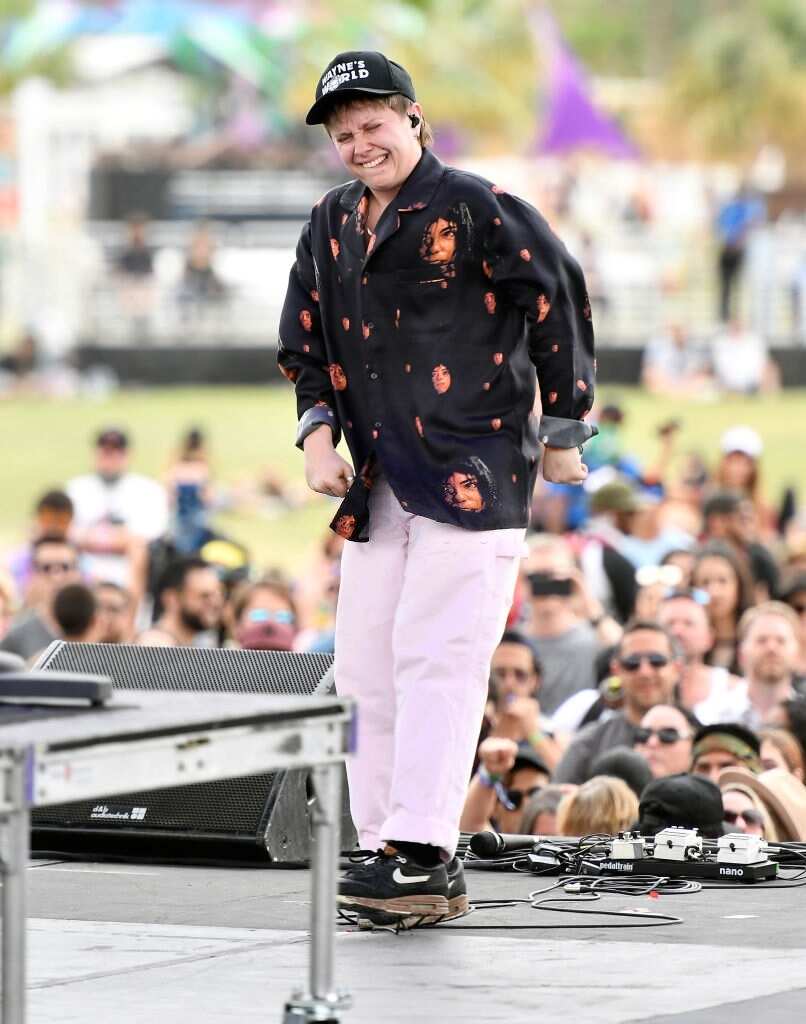 Conor Mason is an exceptional artist who has wowed us with his wonderful voice and lyrics. Nothing But Thieves band music will surely continue to entertain us for years to come.
READ ALSO: Belinda Effah's biography: What do we know?
Legit.ng recently reported about the life of Belinda Effah. She has made notable appearances in the popular television show Tales of Eve.
Her journey to fame has not been a walk in the park, she has endured a lot, and because of her determination, she is successful today.
Source: Legit.ng