Most expensive secondary schools in Nigeria
You still don't know what school to choose for your children? Let's look through the Top 23 of the most expensive secondary schools in Nigeria!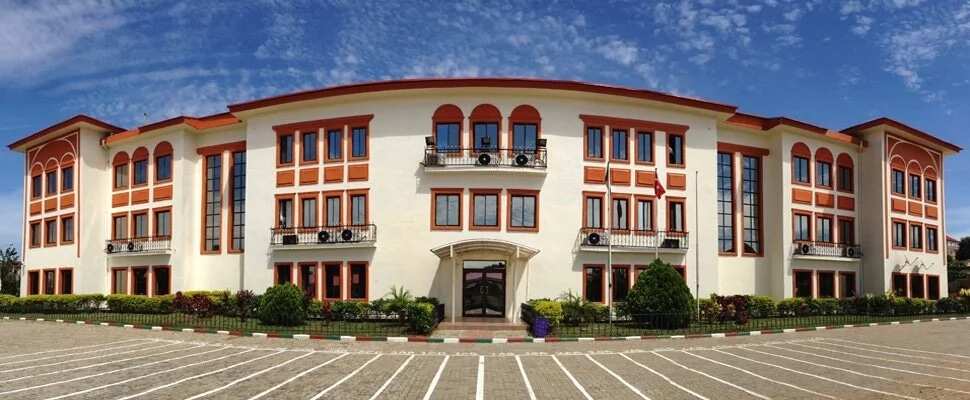 Nowadays, private educators try to do everything they can to provide standard and quality education for Nigerian children. But the point is that, the better the school is, the higher price it will have, not minding the bad economic condition in the country. When parents can afford any of the available, they enroll their children in private schools rather than the public without any hesitation.
By the way, there are also grades of private schools. When some people are fighting tooth and nail to come up with a few thousand to pay for the children's school fees, others are too busy blowing millions on theirs. There are some secondary schools in Nigeria where education fees run in thousands of US Dollars and millions of Naira. These schools are exclusively for the rich people, who can afford them.
#1 American International School, Lagos – N 5.5 million.
The AISL is a private co-educational school, which proposes an American Educational Programme for students of different nationalities in pre-school through the 12th grade. The AISL curriculum is based on US national standards.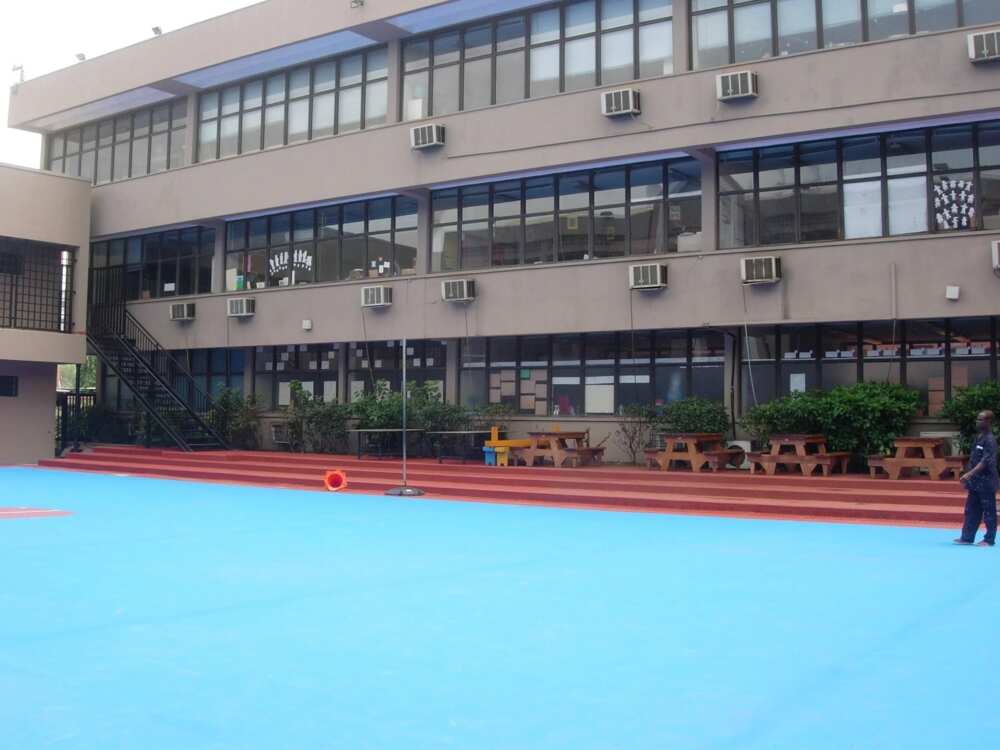 The American International School of Lagos is completely accredited through the Middle States Association and the Council of International Schools. Also, it is an International Baccalaureate Organization world school.
#2 Grange High School, Lagos – N 4.5 million.
The second one on the list is the Grange Secondary School which was established with the goal to provide a qualitative British education in a supportive, happy, and caring environment. It provides an educational environment where children feel valued and are encouraged to reach their potential.

Grange Secondary School is one of 3 in Nigeria that are accredited by the UK's Independent Association of Preparatory Schools. It is also the second most expensive Nigerian secondary school. If you have enough money, you can choose this school for your children.
#3 British International School, Lagos – N 4.48 million.
British International School is a co-educational multinational English medium school, which was established in September 2001. It takes pride in it convenient structures, which include a theater, multi-purpose hall, music suites, tutorial rooms, computer suites, swimming pool, science suites, etc. This school also provides children's textbooks, feeding, uniforms, etc.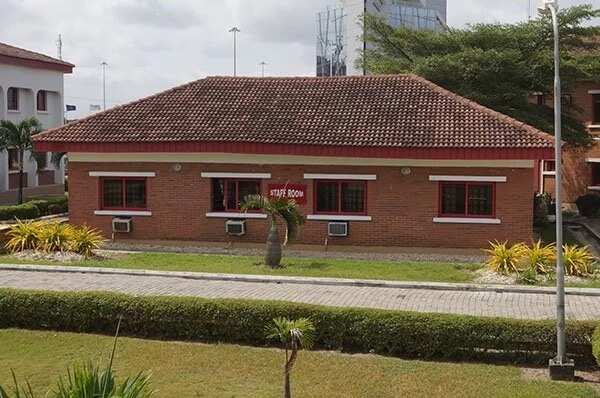 Basically, the subject policies include the national curriculum for England requirements with tiny variations to represent the international setting. Supportive teachers are always ready to help pupils with a low level of English.
#4 American International School, Abuja – N 4.3 million.
American International School is situated at Drumi area in the Nigerian Federal capital territory. It is an American accredited International School that has been opened since 1993. It is truly an international school with over thirty nationalities represented in the students' population.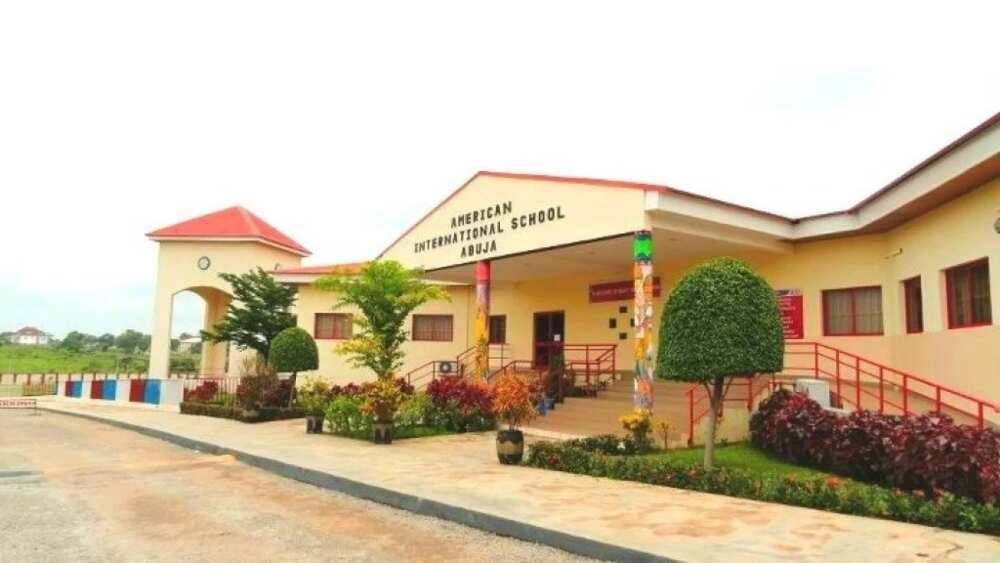 The educational fee per year is $ 20,970.00. Only wealthy people could afford to sponsor their children's education at this school. This is probably why they have just about 500 students from preschool to grade 12 at the present moment.
#5 Lekki British International High School in Lagos – N 4 million.
The next on the list is the Lekki British School. It is the original British school in Nigeria, which was established in 2000. This school provides the needs of every pupil. They supply everything of international standard as well as creating a favorable environment to promote a balanced pursuit of recreation and study.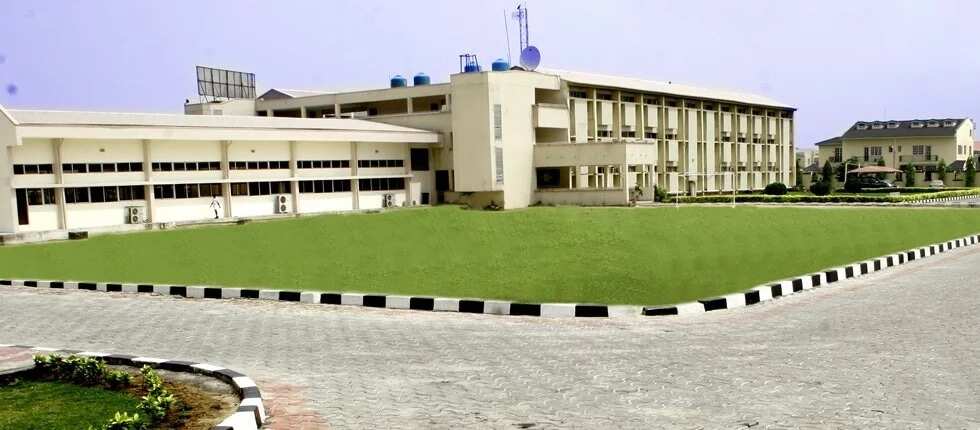 By the way, all laboratories and classrooms are fully air conditioned. As for the hostels, they have great facilities including fully air conditioned bedroom and a well-equipped restroom with cable television, video, and other recreational equipment.
#6 Day Waterman College, Abeokuta – N 3.7 million.
The sixth school in the list is the Day Waterman College, which is a co-educational modern boarding school. It was was designed to provide an exciting educational environment for secondary school pupils. It offers world-class facilities for a natural, focused and peaceful setting.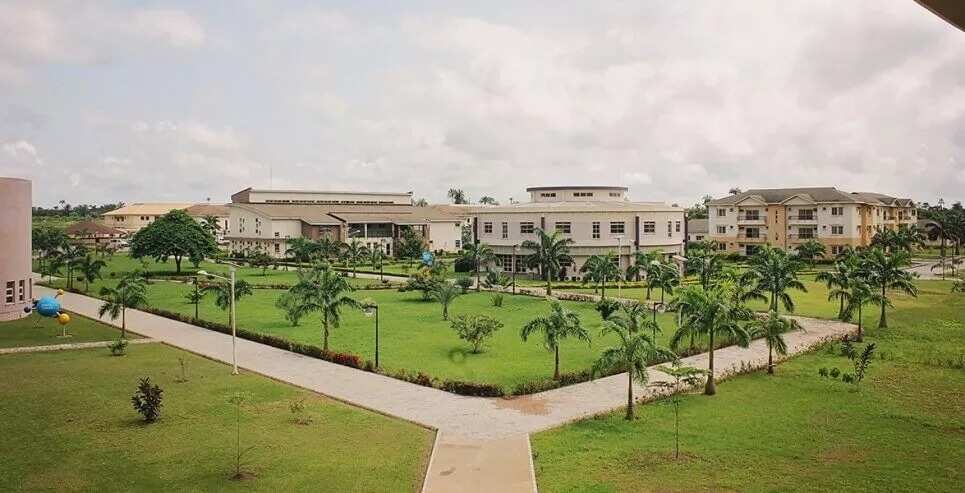 Training your child at school does not mean supplying only the tuition. There are a lot of other things that should be taken care of for the general welfare of your child which can cost as much as the education itself.
#7 Whiteplains British School, Abuja – N 1.6 million.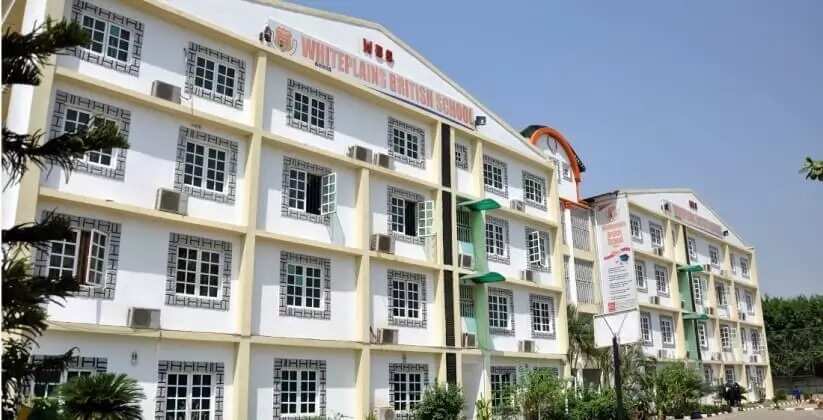 Whiteplains British School is an exceptionally unique school whose goal is to provide an inclusive, international cooperative studying community. This community combines the academic severity of the British National Curriculum with the request-based approach of learning and teaching as interpreted by Edexcel and Cambridge accreditation.
#8 Greensprings School in Lagos – N 3.185 million.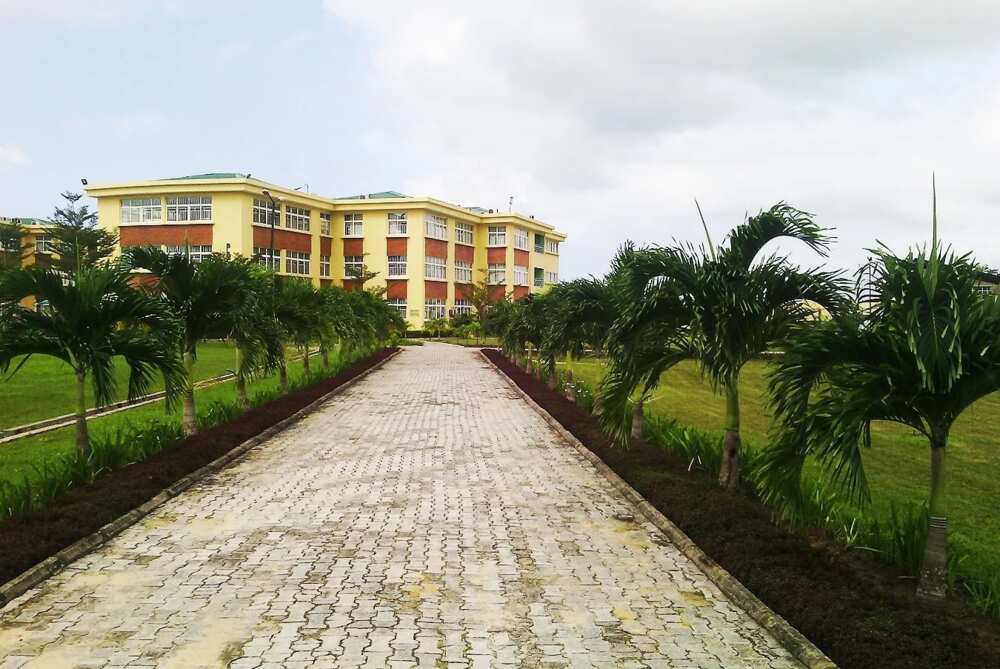 The Greensprings School is a member of the Association for the Advancement of International Education, International Schools Curriculum Project, and Association of International Schools in Africa. Greensprings School is founded by The Commission on International and Trans-Regional Accreditation, an agency which is involved in improving standards in schools all around the world through the Middle States Association of Colleges and Schools in the USA.
#9 Meadow Hall, Lagos – N 3 million.
The Meadow Hall Educational Group was founded by Mrs. Kehinde Nwani in 2002. The Meadow Hall Group aims to offer, through its subsidiaries, possibilities for the pupils to develop in all areas. Therefore, they want to focus on each student's unique gifts and intelligence and bring out their highest potential.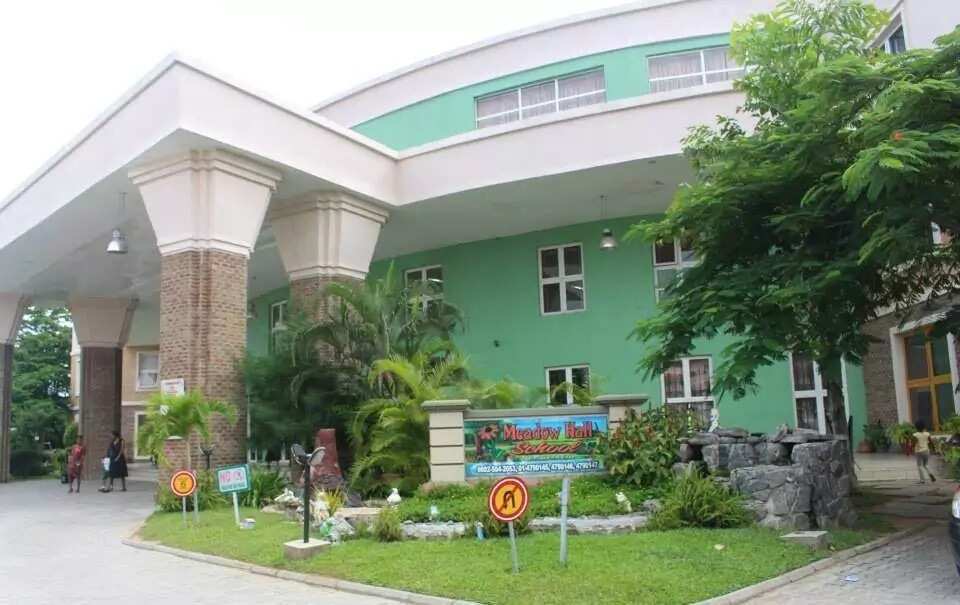 This school is focused on grooming long-lasting learners and building a learning organization conversant with the use of the newest methodologies and strategies.
#10 Loyola Jesuit in Abuja – N 2.8 million.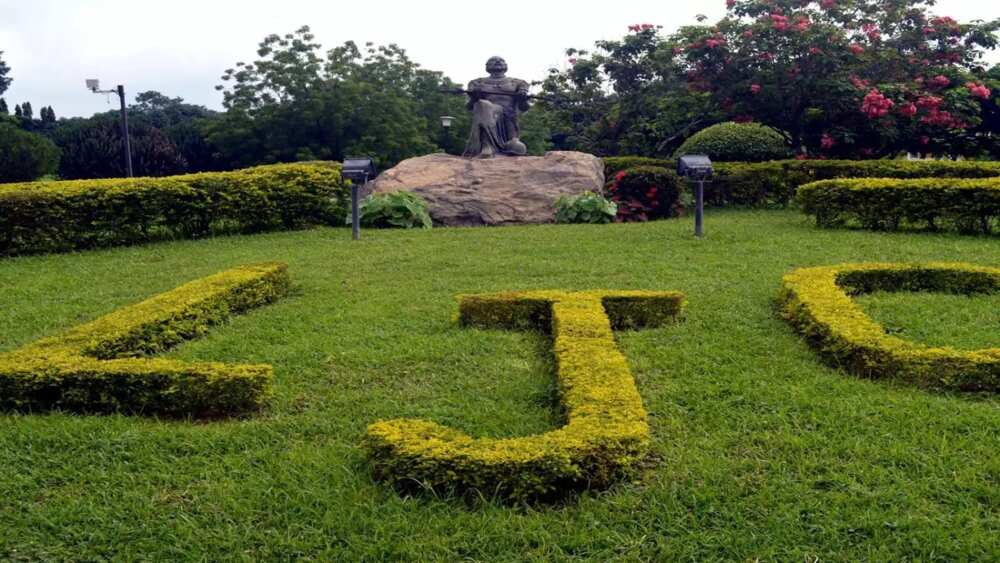 The Loyola Jesuit College was opened in 1996. It is a full co-educational private boarding school, with supervision and teaching from members of the Society of Jesus, and specially dedicated and trained teachers. This school is situated in Abuja, the Federal Capital Territory of Nigeria.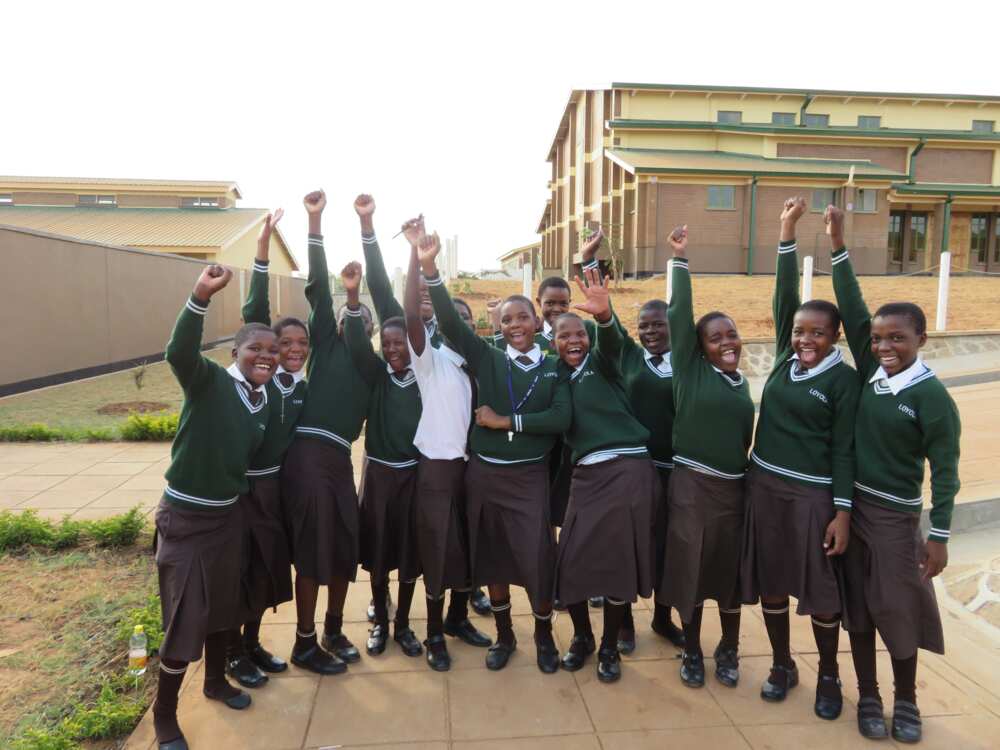 The Loyola Jesuit College is one of the most in-demand secondary schools in Nigeria. But when it comes to admitting new students, the school is rather selective, making it difficult for lots of people to study there.
READ ALSO: Best medical school in Nigeria 2017
#11 Hillcrest School, Jos – N 2.65 million.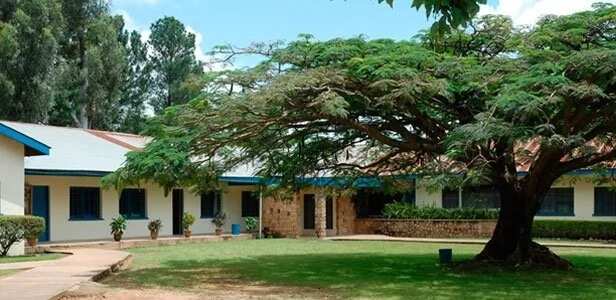 Hillcrest School is a co-educational, private day school located in Jos, Nigeria. Also, it is a K-12th-grade international Christian school with an American educational program. A large number of its pupils come from Nigeria, but there are also many pupils from other countries. This school is operated and owned by 8 missions or church organizations. Every year a lot of graduates are accepted into North American Universities.
#12 Corona Secondary School in Agbara – N 2.55 million.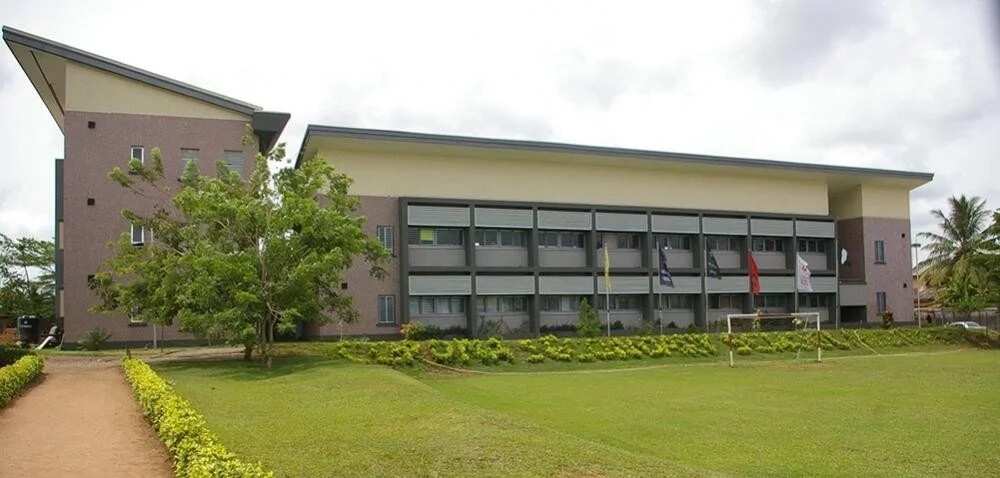 Corona Secondary School is a co-educational, residential school with the goal to create well-rounded education to the Nigerian pupils, who can express themselves and their culture in any environment either internationally or locally. The exclusive curriculum allows all pupils to study for regional, local and international qualifications. They are filled with no just with the knowledge they will need in the future, but also with the tools to help them become lifelong learners.
#13 Atlantic Hall, Epe, Lagos – N 2.27 million.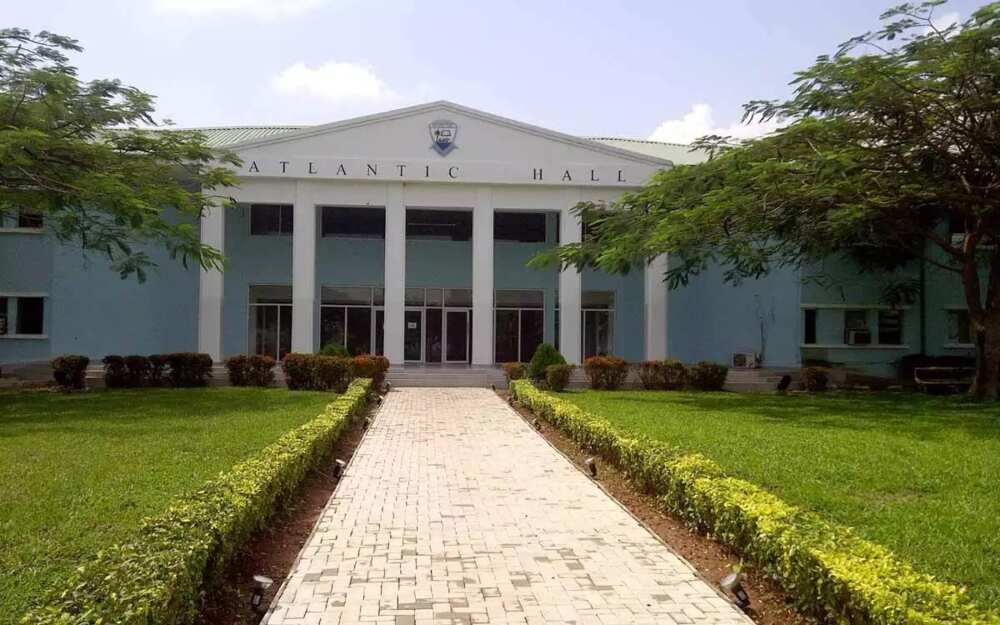 The Atlantic Hall is a co-educational private secondary school in Epe. The school caters to about 600 pupils and is situated about seventy kilometers from Lagos. At Atlantic Hall, the management is committed to a well-rounded education and academic excellence. By the way, the school has a swimming pool, well-equipped medical center, sporting facilities, modern laboratories, etc. As for the weekends in school, they are filled with a wide range of social activities including talent shows, concerts, film shows and dances.
#14 Chrisland College in Ikeja – N 2 million.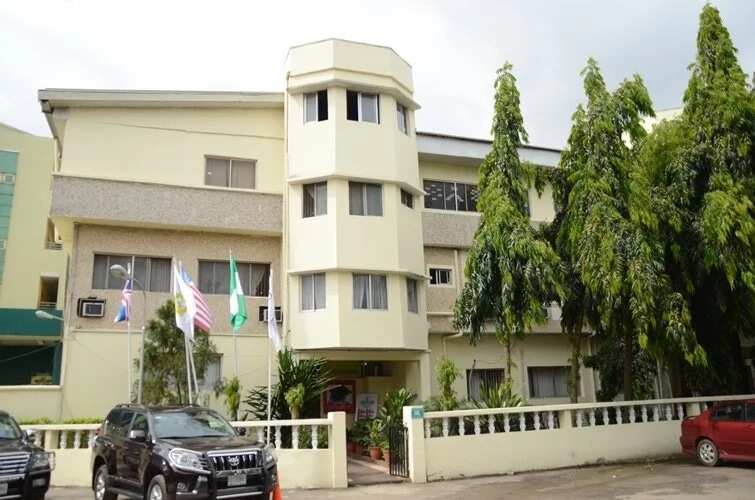 Chrisland High School is a modem, vibrant and unique school which focuses on the welfare of pupils as complete individuals. It is situated at Ladipo Oluwole Avenue, Ikeja, Lagos. Chrisland School is a modern and rather unique school. Their facilities include modern laboratories, music and drama studio, swimming pool, wireless Internet access, roomy fully air conditioned classrooms, stocked library, basketball court, modern air conditioned cafeteria, etc.
#15 Dowen College in Lekki – N 2 million.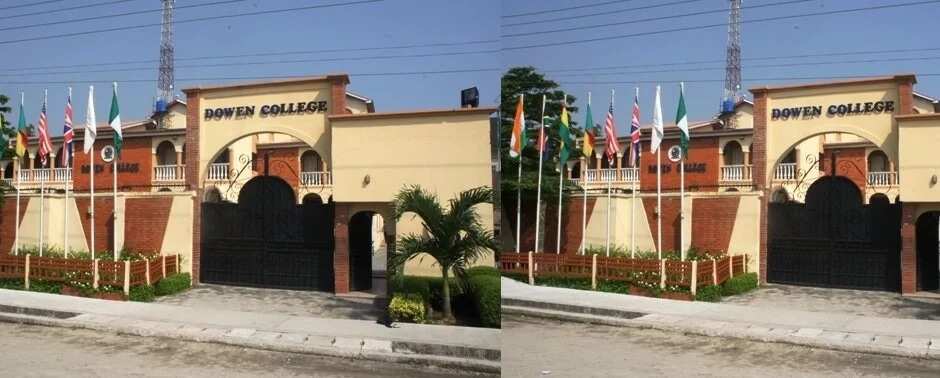 Dowen College is a co-educational, independent, boarding and day school in the heart of Regency town, in Lekki, Lagos. It offers a balanced and broad education within a caring, friendly and happy environment. Dowen College is comprised of day and boarding facilities. To make education worthwhile, the school supplies a computer center, well-equipped library, football pitch, Internet access, swimming pool, cultural facilities, etc..
#16 Charles Dale Memorial International School in Port Harcourt – N 2,040,000 million.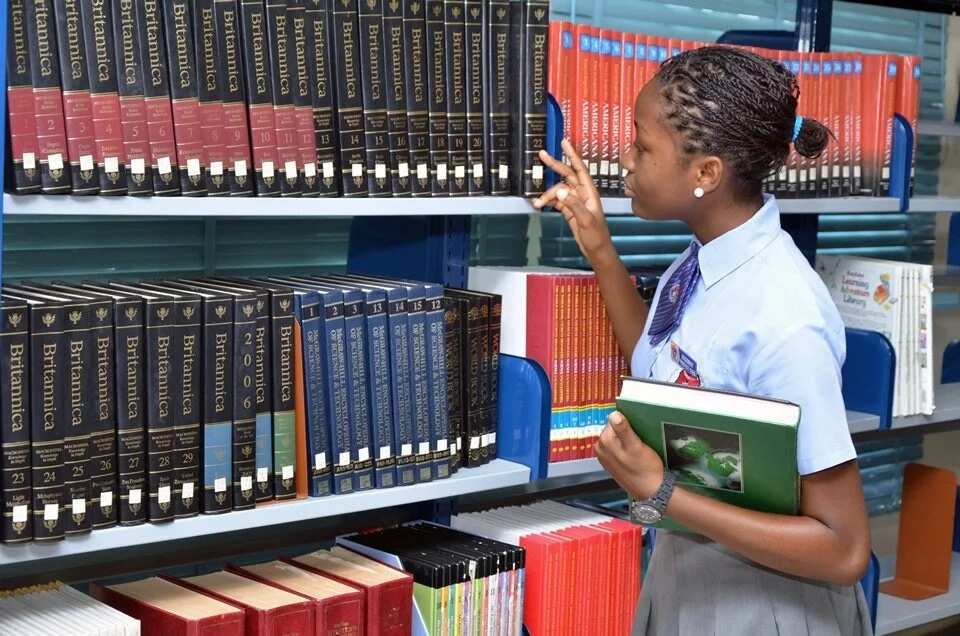 The Charles Dale Memorial International School is a secondary boarding school situated in Port Harcourt , Nigeria and connected with the Bereton Montessori School. It has about 400 pupils and over 45 teachers. This is one of those schools that have become a household name. This school can be proud to provide some of the best facilities in Rivers State and Nigeria as a whole.
#17 International Community School in Abuja – N 1.9 million.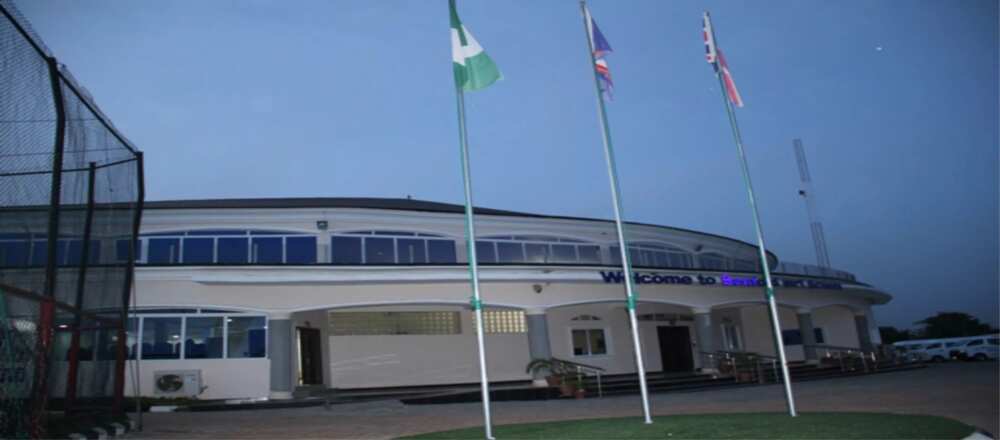 The International Community School is one of the most expensive schools in Abuja, Nigeria. This school provides a high quality international education for both the emigrants and Nigerian pupils. Despite the high price of education, the school still has over 500 pupils from about 38 countries.
#18 Greenoak International School in Port Harcourt – N 1.9 million.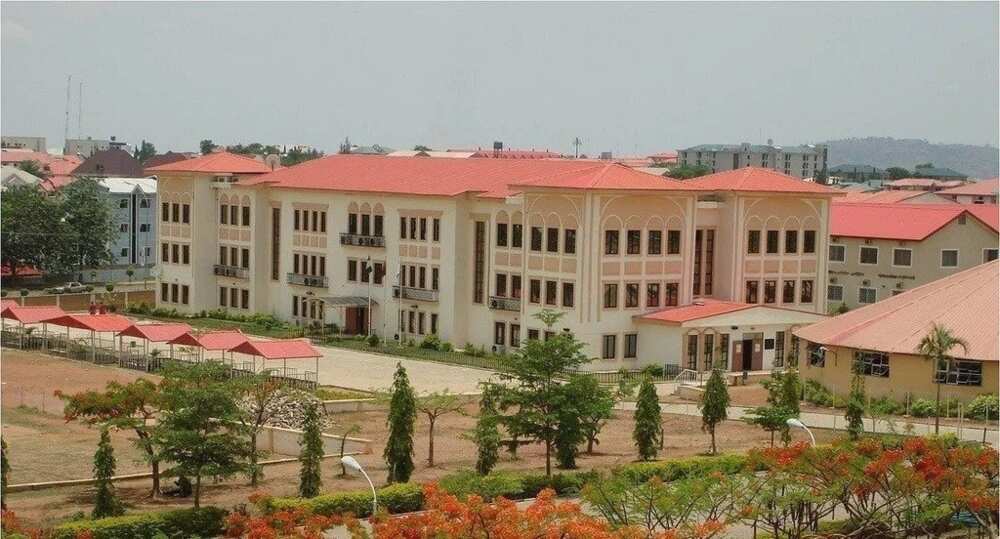 The Greenoak International School is one of the best Nigerian secondary schools. It is a member of the Association of International Schools in Africa. This school serves a hybrid curriculum which include the British or American curriculum, the International Primary curriculum, and the Nigerian curriculum. To be able to provide the children an opportunity to be exposed to the kind of facilities at the Greenoak International School comes at a high price.
#19 Nigerian Turkish International College in Abuja – N 1.6 million.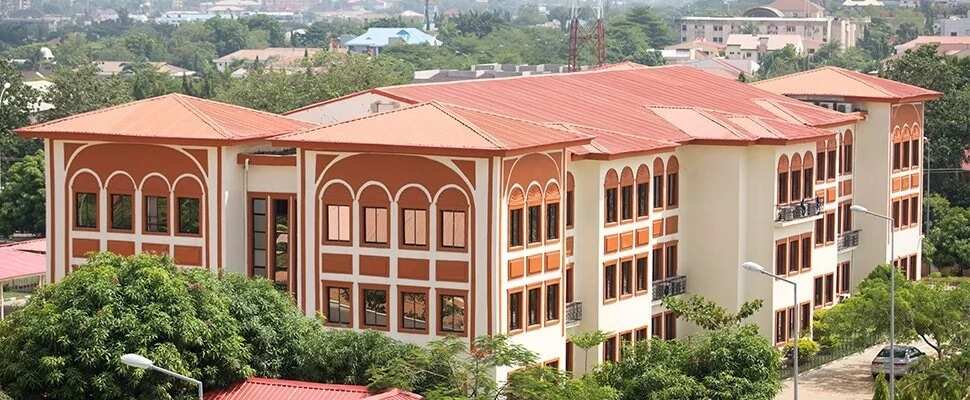 This school was opened in 1998 with the goal to strengthen the relationship between the Federal Republic of Nigeria and the Republic of Turkey at the time, especially on the educational issue. Providing a Turkish-based curriculum for the Nigerian pupils, the Nigerian Turkish International College is a world-class school in Abuja. This school provides brilliant academic and extracurricular activities.
#20 Norwegian International School in Port Harcourt – N 1,843,750 million.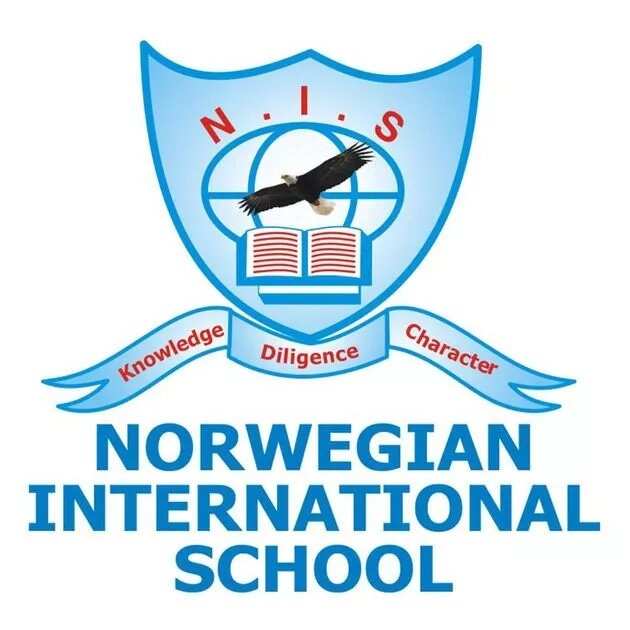 The Norwegian International School makes use of the English National curriculum, in addition tp the curriculum standards of the International General Certificate of Secondary Education and the Cambridge International Primary Program. This world-class school is truly a gorgeous place for your children to get a high quality secondary education.
#21 Lead British International School in Abuja – N 1.5 million.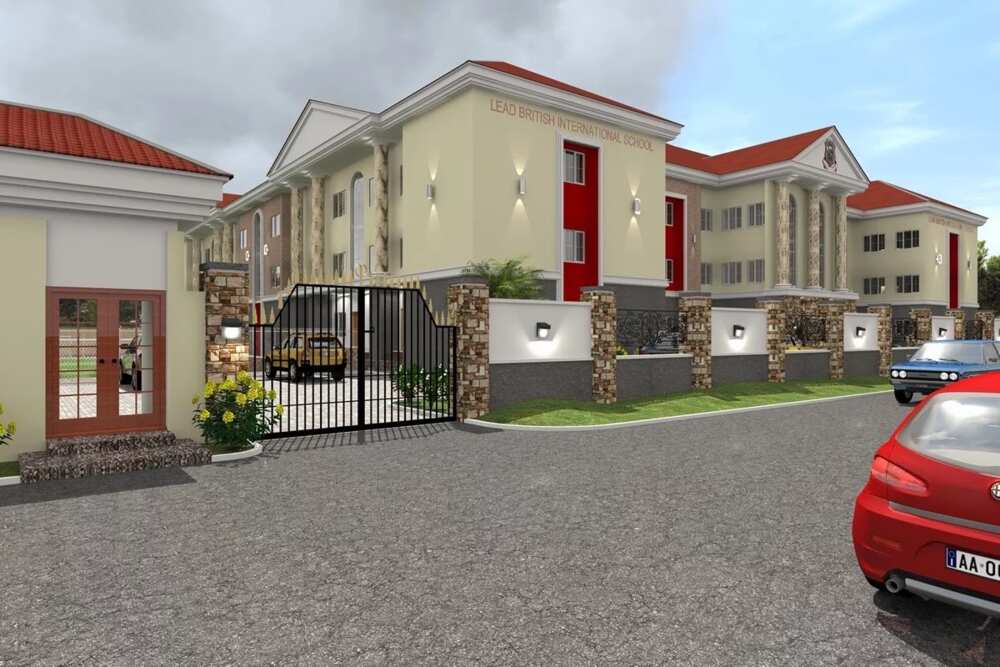 Lead British International School is one of the Nigerian secondary schools that provides a high quality education to pupils between the ages of 11 and 17 years old. This school provides the best facilities for pupils: Chemistry laboratory; comfortable boarding facilities; a Multipurpose Hall, a well equipped music room, and a cafeteria for meals and snacks.
#22 Bloombreed High School – N 1.5 million.
The Bloombreed High School is the conception of Mrs. Olufunke Sunmonu, who aims to transform your children into exemplary leaders. They will be able to prosper in their life and make a positive impact on society both nationally and globally.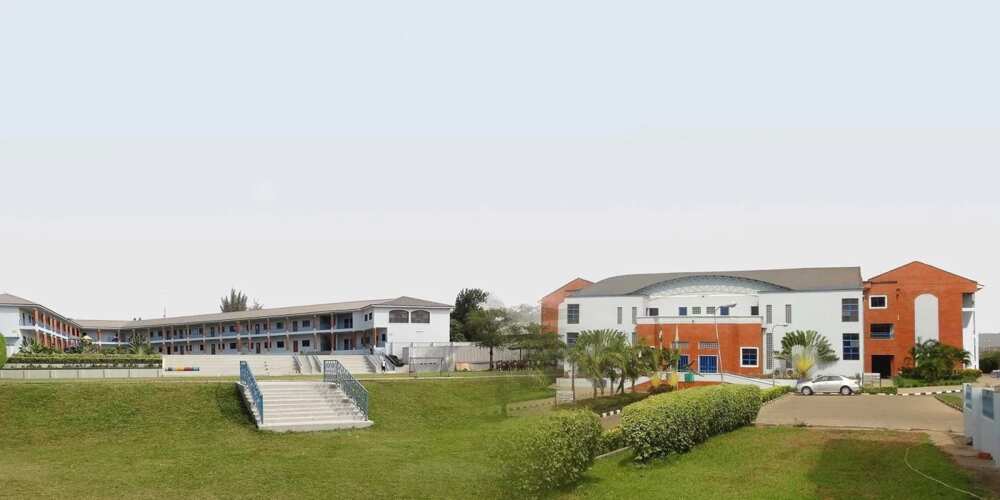 This school offers convenient and favourable study environment, well-equipped library, language, ICT, technical drawing and musical laboratories, highly qualified and resourceful teachers, sports and recreational facilities, a medical bay, etc..
#23 Regent School Maitama in Abuja– N 1.35 million.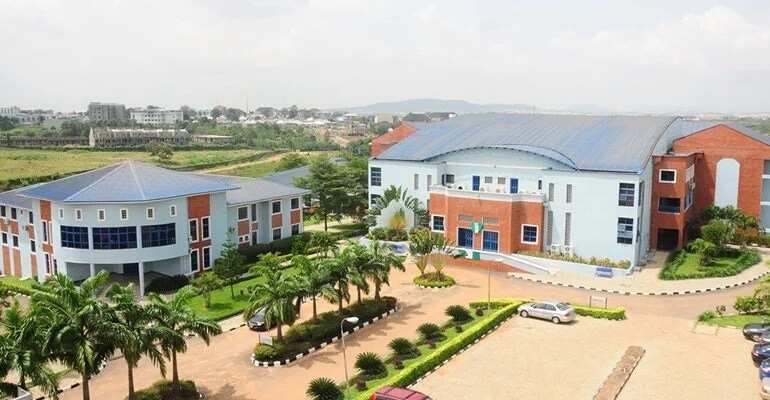 The Regent School Maitama is a top notch British based education school in Abuja. It also has a high quality educational curriculum and some of the best facilities.
So, here we have provided you with the Top 23 of the most expensive secondary schools in Nigeria. As you can see, we have given a short description of each of these schools, and now it's your turn to choose! Good luck!
READ ALSO: Fashion schools in Abuja
Source: Legit.ng