Mikel Arteta bio: wife, salary, net worth, children, latest news
Mikel Arteta is a Spanish football coach and a former professional footballer. As the current serving head coach of Arsenal, he brings on extensive experience, having played for Paris Saint-Germain (PSG) and Everton. He recently tested positive for COVID-19. How is he doing now? What is Mikel Arteta latest news?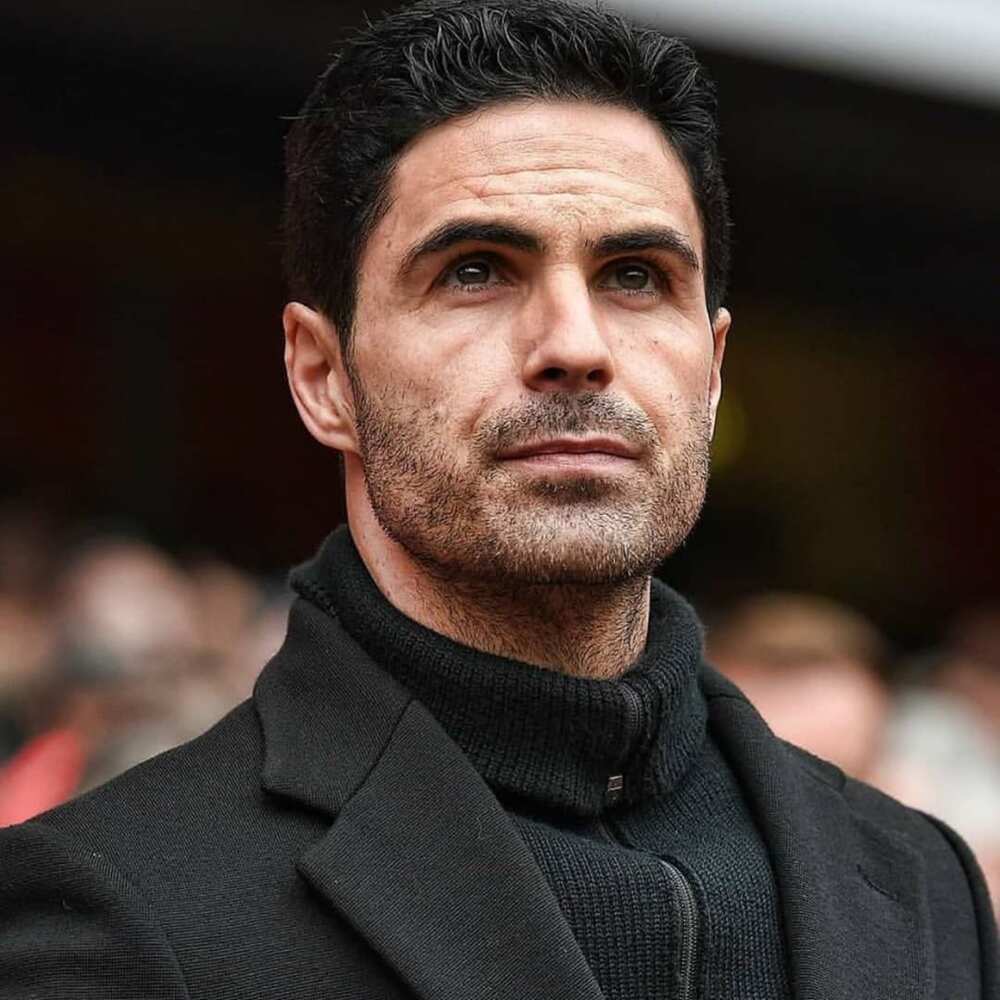 Where is Mikel Arteta from? He was born in San Sebastian, Basque Country. Mikel Arteta nationality is Spain. He began training at FC Barcelona before joining Paris Saint-Germain. He moved to Club Rangers and then Real Sociedad.
In 2011, he transferred permanently to Arsenal. Three years later, he was appointed captain, and under his leadership, the team won two FA Cups and two FA Community Shields.
Profile Summary
Name: Mikel Arteta Amatriain
Date of birth: March 26, 1982
Age: 37 years
Nationality: Spain
Ethnicity: Hispanic
Zodiac sign: Aries
Spouse: Lorena Bernal (m. 2010)
Weight: 69 kgs
Height: 5 feet 9 inches
Eye colour: Light brown
Hair colour: Black
Net worth: $71 million
Salary: £5 million per year
Children: Gabriel, Daniel, Oliver
Occupation: Football coach
Mikel Arteta age
What age is Mikel Arteta? The football coach was born on March 26, 1982. He is currently 37 years.
Body measurements
Mikel has an athletic body. He stands at a height of about 5 feet 9 inches and he weighs about 69 kgs. The colour of his eyes is light brown while that of his hair is black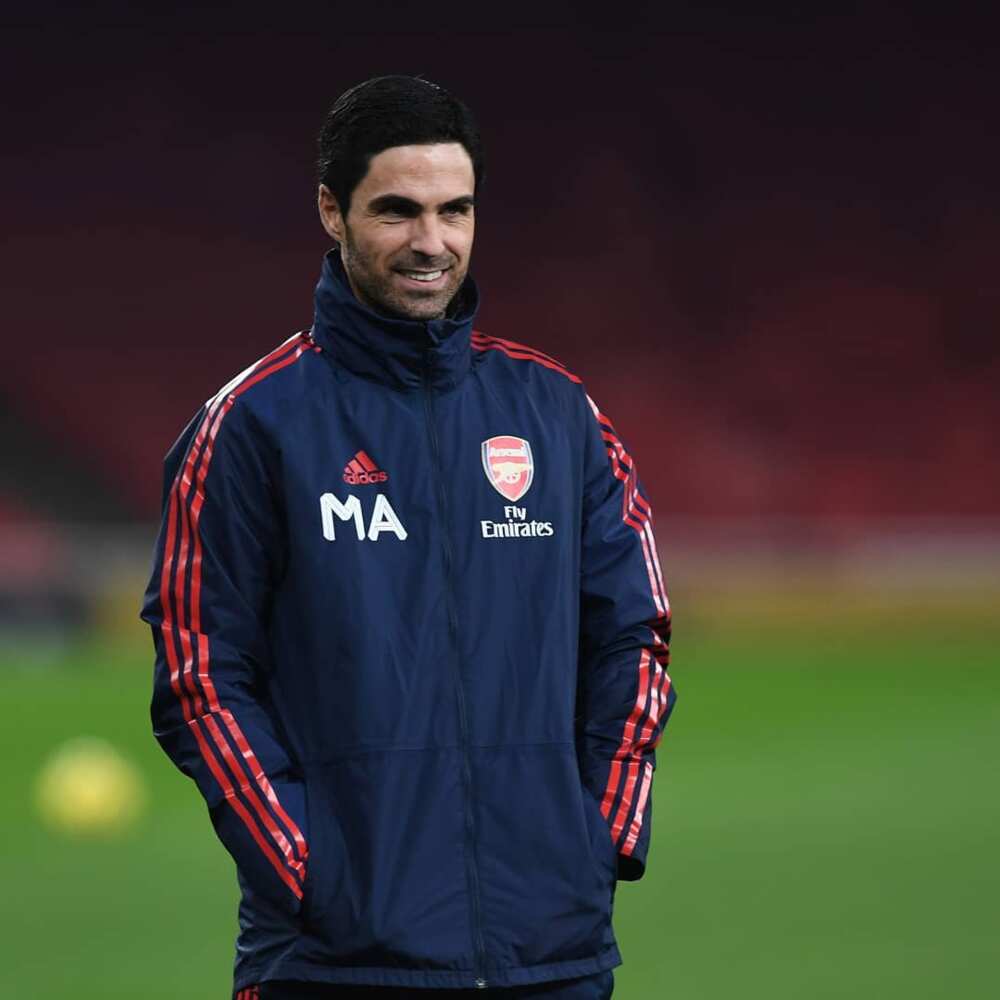 Background
Mikel was born and raised in Donostia-San Sebastian, Spain. Details of his parents are not well-known to the public. What nationality is Mikel Arteta? He is from Spain, and his ethnic background is Hispanic.
He is capable of speaking Spanish, Catalan, Basque, and English fluently. Although not very well, he can also communicate in French, Italian and Portuguese.
While growing up, Mikel suffered a rare heart condition that resulted in an emergency heart operation. The condition was a fatal one, one that would risk his football career. Luckily enough, he got well and was able to train and pursue his dreams of becoming a professional footballer.
Career
The footballer started his career at Antiguoko. He often played with Xabi Alonso who also went on to become a professional footballer.
Their goal was to play for Real Sociedad. When Mikel was 15 years old, he joined the FC Barcelona B Squad while his friend Alonso joined Real Sociedad.
Unfortunately, Mikel did not join the main team, and in December 2000, he joined Paris Saint-Germain on loan. After two years, he transferred to Rangers, who offered a better offer Thanh Barcelona.
Did Mikel Arteta play for Spain? Yes, he did. He played in the Spain team at the Under 16, Under 18 and Under 21 levels.
Rangers
Mikel joined the Scottish team in March 2002. The team transferred him from Barcelona in a £6 million deal. He had a good run in the first year and managed to hold a regular spot on the team.
While he was in the team, the Rangers completed the domestic treble of the Scottish Premier League and took home the Scottish Cup and Scottish League Cup.
In his second season, he scored six goals for the team in their first six games. After the season, he moved back to Spain.
Real Sociedad
As fate would have it, he finally joined Real Sociedad in a €5.2 million deal. He also got to play with his childhood friend, Xabi Alonso. Not long after, Xabi left for Liverpool.
Everton
Mikel was signed to Everton by the manager David Moyes in January 2005. He replaced the club's midfielder Thomas Gravesen. He scored a goal during a match with Crystal Place that ended with a 4-0 score.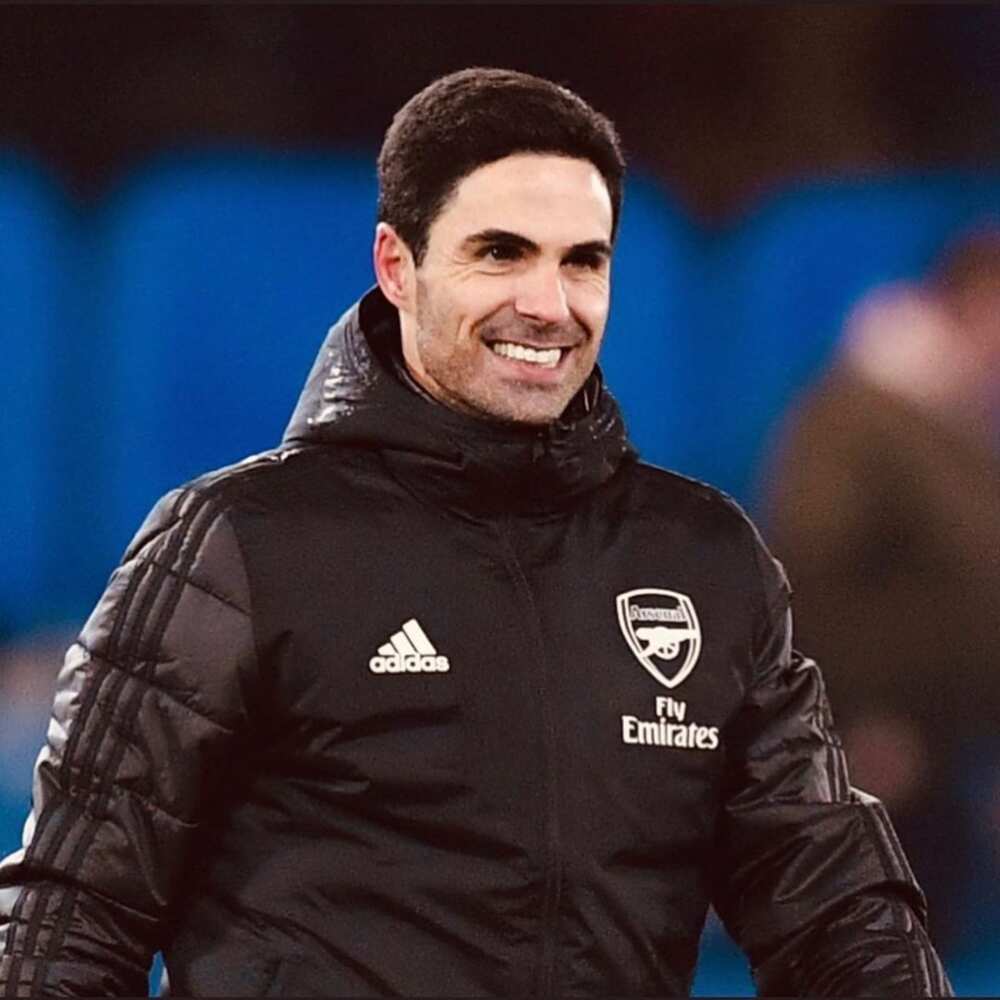 In July of the same year, he signed a five-year contract for a fee of £2 million.
He achieved success in both the 2005-06 and 2006-07 seasons. In the 2005-2006 season, he was named the Everton Fans' Player of the Season and the Players' Player of the Season. The readers of Sky Sports ranked him as the Premiership's Midfielder of the Year, a spot that was contested by Cristiano Ronaldo.
By the end of the 2006-2007 season, he had scored nine goals, assisting Everton to secure a spot in the UEFA Cup. He renewed his five-year deal in the summer of 2007.
During the 2007-08 season, his superb skills saw him win the North West Footballer of the Year Award. One of his greatest achievements was becoming the first Everton player in five years to receive the Liverpool Echo's Sports Personality of the Year award in January 2008.
Unfortunately, Mikel suffered stomach and knee injuries during the 2008-09 and 2009-10 seasons. This meant that he missed the 2009 FA Cup final. After his injuries, he opted to play at the centre of the field.
In August 2010, Mikel extended his contract with a five-year deal.
During the 2020-11 season, Mikel suffered a loss of form. This made him play on the wing, where he could easily lead the tempo of the game.
He departed Everton when he was 29 years old.
Arsenal
How old was Mikel Arteta when he joined Arsenal? He was 29 years old. The footballer signed a four year deal with Arsenal on August 31, 2011. The deal amounted to £10 million.
2011-12 season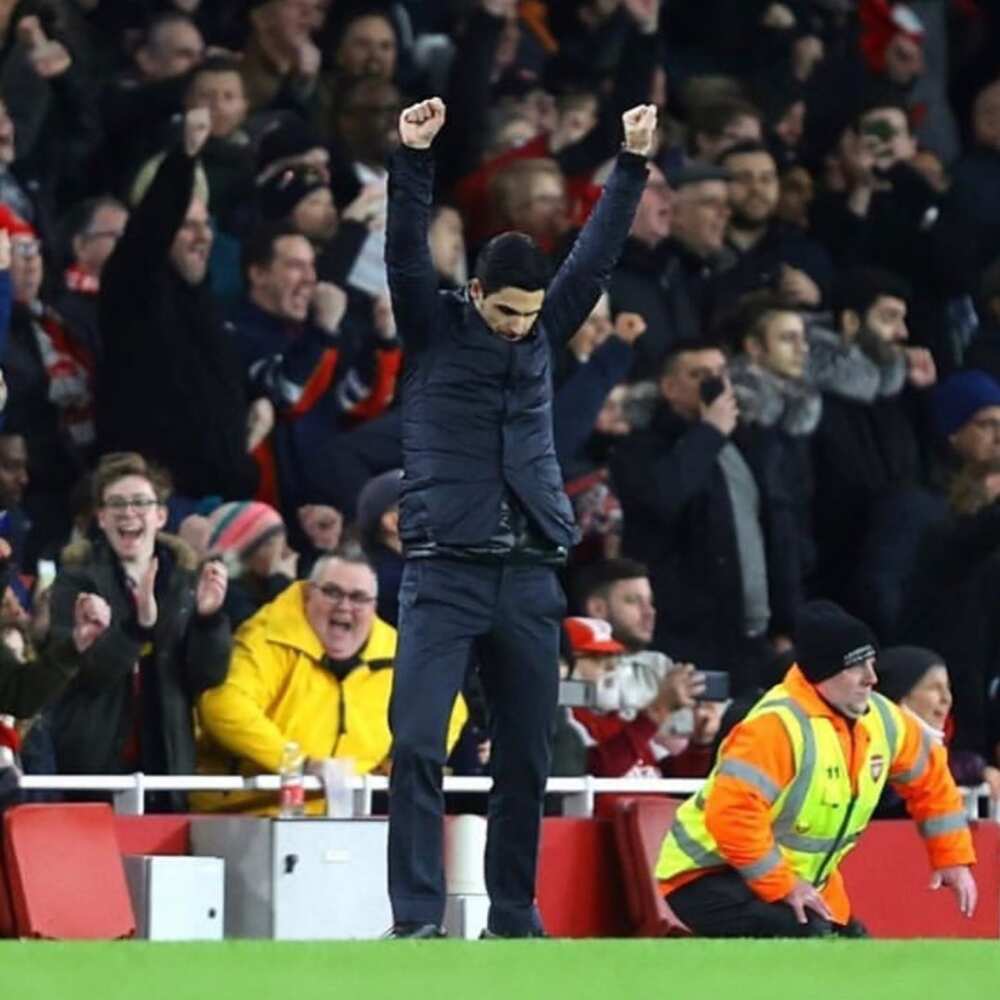 His first game was on September 10, when they played against Swansea City. He scored his first goal when they played against Blackburn Rovers, and it ended in a 4-3 loss for Arsenal. He led the team to victory in a 3-0 game against West Bromwich Albion.
He led the Gunners to victory in a game against Leeds United. On March 24, he assisted the team to gain three points ahead of Spurs. They ended up with a 3-0 win, and they secured a place in the Champions League.
On April 8, he scored the winning goal against Machester City. He scored from 25 yards and finished with a 1-0 score.
During their game with Wigan Athletic on April 16, he had an ankle sprain. The injury kept him out for the remainder of the season. Even with the injuries, he was voted by the fans as the fifth most important player of the 2011–12 campaign in Arsenal's Player of the Season poll.
2012-13 season
After Arsenal's former captain Robin Van Persie left, Mikel was selected as the club's vice-captain. On October 27, 2012, he scored a goal in a game against Queens Park Rangers. The game ended in a 1-0 win for Arsenal.
During a game against Fulham, Mikel missed the winning goal when Mark Schwarzer saved his penalty. It ended at 3-3.
On December 8, 2012, he scored two penalties that gave Arsenal its home victory in a 2-0 game against West Bromwich.
Unfortunately due to an ankle injury, the footballer missed the game on January 13, 2013. In the 2012-2013 Arsenal's Player of the Season poll, he was voted fourth-best player. He led the team to finish top four for 17 consecutive times.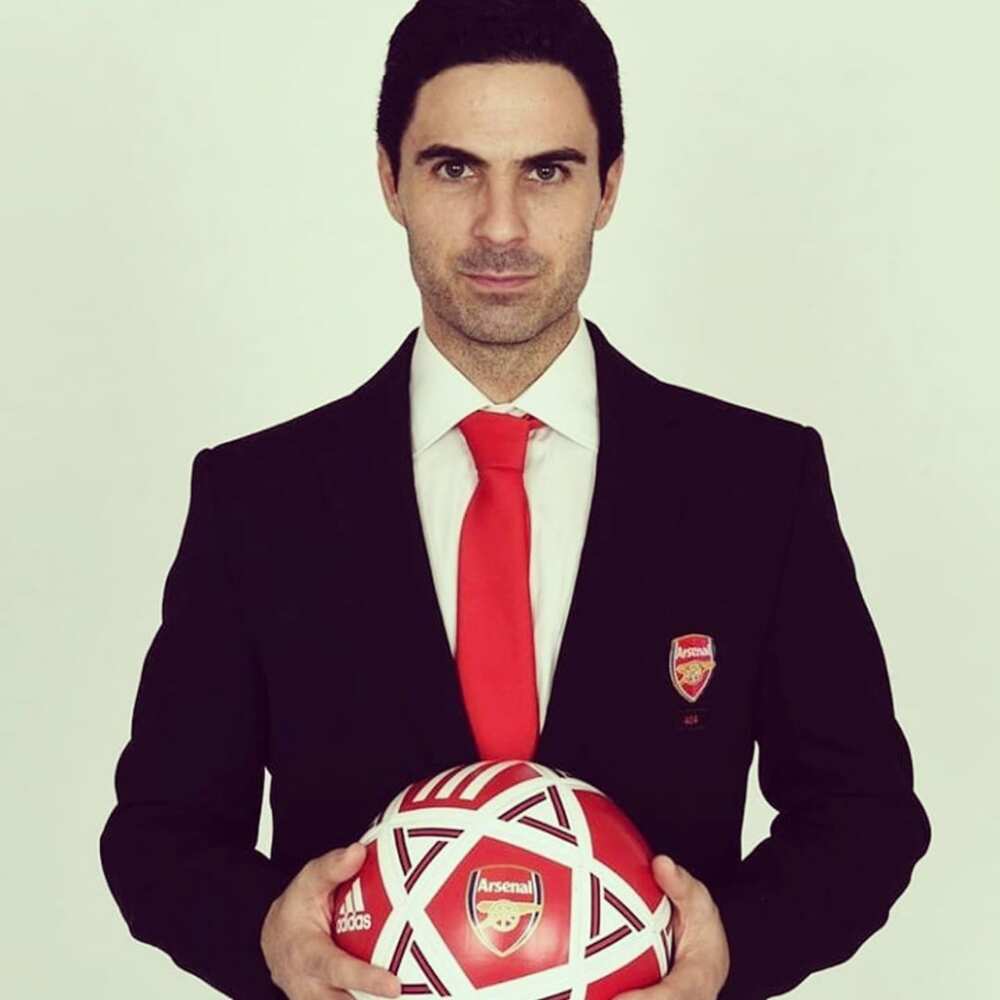 2013-14 season
Due to the injuries he was suffering from, the footballer missed the first four games of the season. He returned, and on October 26, 2013, he scored a goal from the penalty spot in a game against Crystal Palace. The game ended with a 2-0 score.
In December 2013, he received his second red card of the season. On March 8, 2014, Arteta led the team to victory in a 4-1 game against Everton.
On April 12, 2104, he sent the team to the finals with a penalty score in a game against Wigan Athletic. On May 17, 2014, he brought the team to victory in a 3-2 game against Hull City at the FA Cup Final.
2014-15 season
He was announced the team's captain in August 2014. He led his team to victory against Machester City (3-0) in the 2014 FA Community Shield.
His first goal of the season was in the game against Anderlecht that ended in a 3-3 draw.
2015-16 season
Arteta signed a one-year extension with Arsenal in July 2015. He played as a substitute on the team's winning game against Chelsea (1-0).
It was announced on May 15, 2016, that Arteta would leave the team after the end of his contract. In his last game, he made Mark Burn score an own goal. He received a standing ovation from the crowd.
Coaching career
As a football coach, Mikel has led two clubs, Man City and Arsenal
Mikel Arteta Man City
When did Mikel Arteta join Man City? Arteta joined Machester City as an assistant coach on July 3, 2016. He joined Domened Torrent and Pep Guardiola, the manager.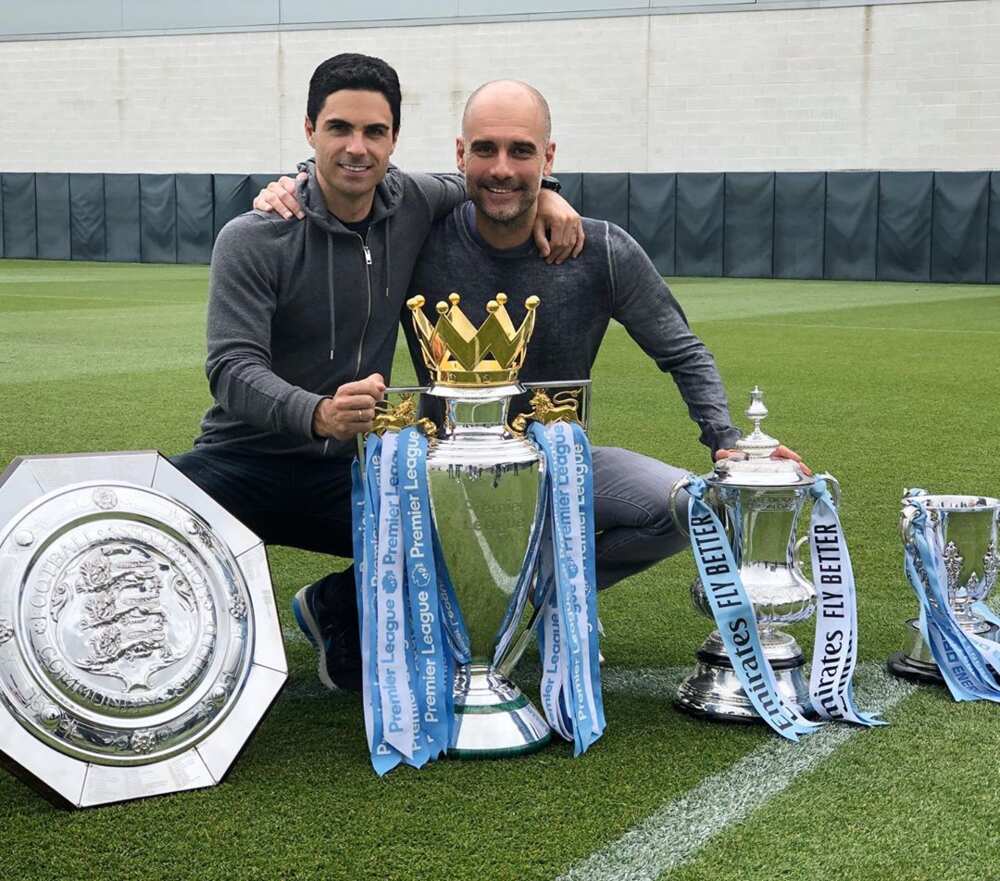 Mikel Arteta Arsenal
On December 20, 2019, Arsenal appointed Mikel as Manager on Contract until 2023. He won his first game as an Arsenal manager on January 2, 2020. The game against Machester United ended with a 2-0 score.
Who is Mikel Arteta assistant? Freddie Ljungberg, Albert Stuivenberg and Steve Round are his assistants.
Mikel Arteta stats
Here are his premier league records;
Appearances- 284
Goals- 41
Assists- 42
Honors
All through his career, Mikel has obtained several notable honors. They include:
Club
UEFA Intertoto Cup (2001)- Paris Saint-Germain (PSG)
Scottish Premiership (2002-2003)- Rangers
Scottish League Cup (2003)- Rangers
FA Cup (2-13-14, 2014-15)- Arsenal
FA Community Shield (2014, 2015)- Arsenal
Spain (International team)
UEFA European Under- 16 Football Championship (1999)
UEFA- CAF Meridian Cup (1999)
Individual achievements
Scottish Premier League Young Player of the Month (Sept 2002, Aug 2003)
Everton Player of the Season (200-06, 2006-07)
Everton Players' Player of the Season (2005-06)
Sky Sports Midfielder of the Year (2006-07)
North West Player of the year (2006-07)
Mikel Arteta wife
The footballer is married to Lorena Bernal, a former Miss Spain. Before they tied the knot on July 17, 2010, the couple had dated for eight years.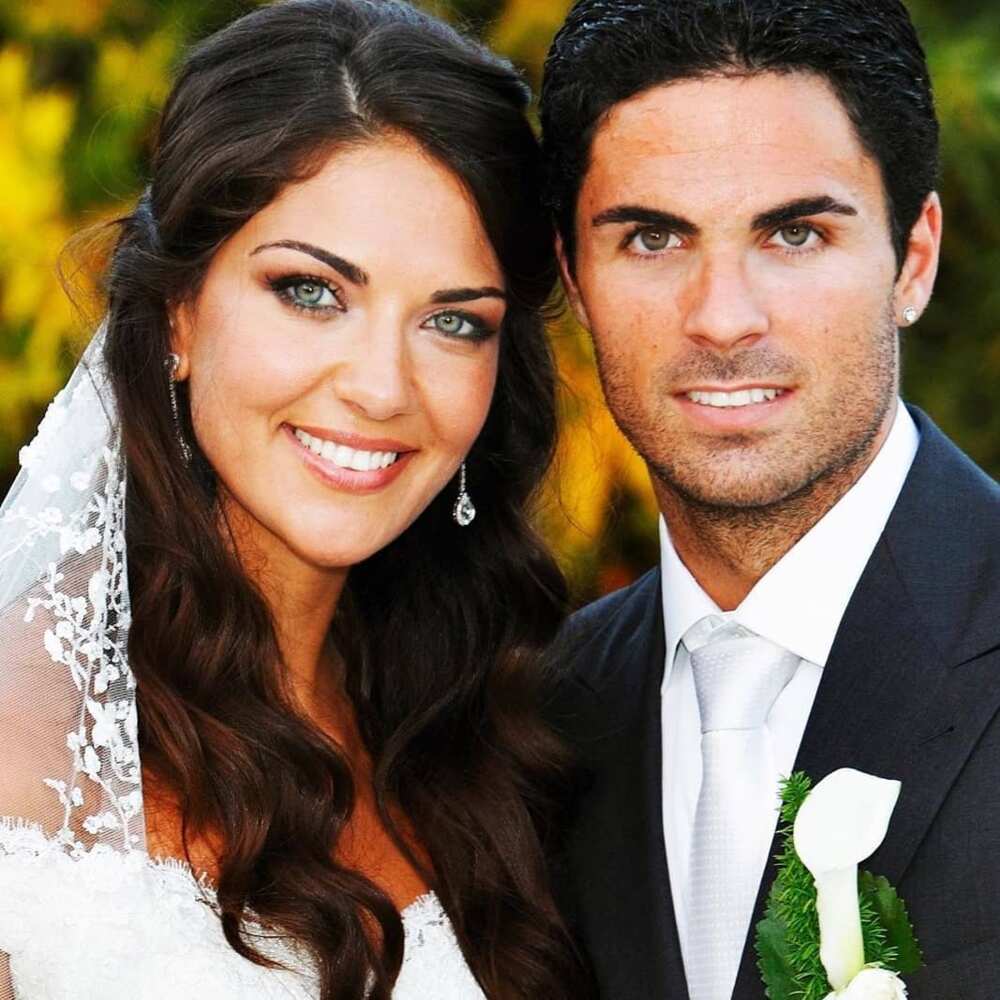 Mikel Arteta children are three; Gabriel (born 2009), Daniel (born 2012), and Oliver (born 2015)
Mikel Arteta salary
As the new coach of Arsenal, Mikel will take home a salary of £5 million.
He has obtained his wealth from his career as a professional footballer and coach. How much is he worth? Mikel Arteta net worth is estimated at $71 million.
Mikel Arteta Twitter
The football coach has an audience of about 1.4 million followers on Twitter. He is active, and often shows his support for the team he is currently leading.
Mikel Arteta Coronavirus
The footballer tested positive for COVID-19 on March 12, 2020. After the announcement was made, all Premier League fixtures were suspended for three weeks.
His wife reported that the footballer is progressing well. In an Instagram post, she stated that even though he showed symptoms, they did not stop him from working.
He recently updated his fans on his progress. In the tweet, he said:
Thanks for your words and support. Feeling better already. We're all facing a huge & unprecedented challenge. Everyone's health is all that matters right now. Protect each other by following the guidelines & we'll come through this together. Well done PL for making the right decisions.
Mikel Arteta has had a passion for football since he was young. Fans are looking forward to seeing where he will lead the Arsenal club.
Source: Legit.ng