Arsene Wenger bio: age, net worth, salary, wife
Arsene Wenger made a name for himself after joining the football club, Arsenal, and leading them to numerous victories throughout the years. He worked for them for 22-years, making him one of the longest-running club managers to date. With several Cups including the Premier League Cup under his belt, he is a force to be reckoned with on the pitch.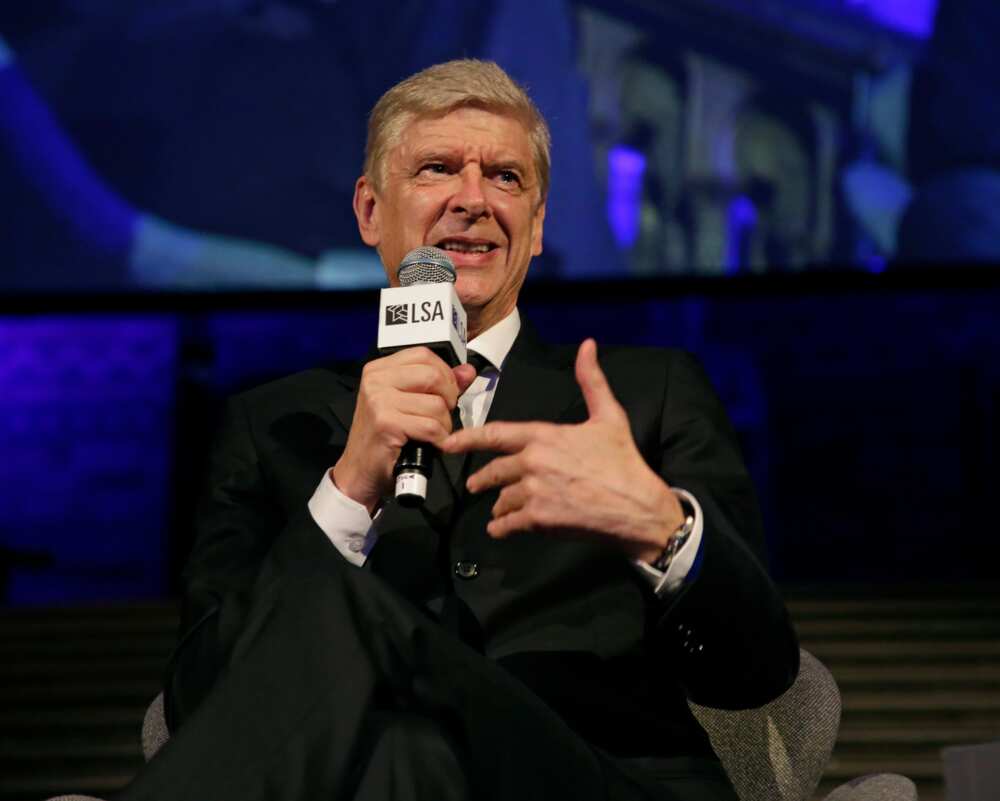 The public has known about his work life since he joined Arsenal in 1996 to when he left in 2018. However, his private life has been somewhat of a mystery.
Here is all you need to know about his life as well as his career before fame.
Arsene Wenger profile summary
Full name: Arsène Charles Ernest Wenger
Commonly known as: Arsène Wenger
Nickname: Le Professeur
Date of birth: 22nd October 1949
Age: 71-years-old
Place of birth: Strasbourg, Bas-Rhin, France
Zodiac sign: Libra
Nationality: French
Ethnicity: Caucasian
Siblings: 1 brother & 1 sister
Height: 6 feet 3 inches
Weight: 75kgs
Eye color: Blue
Hair color: Grey
Profession: Retired football coach & manager
Family and background
Arsene was born in 1949 in Strasbourg, Alsace, to parents, Alphonse and Louise Wenger. He has two older siblings, brother, Guy Wenger, and an unnamed sister. His father, Alphonse, had served in the German army. His family owned a car spare parts business and a pub called La Croix d'Or in Duppigheim, where he grew up.
His interest in football started at a young age as his father introduced him to the game when he was about six-years-old. He claimed that growing up in the pub surrounded by adults helped him learn and understand human psychology. He would learn about football tactics and players from the customers who frequented the establishment.
Arsene Wenger young grew up in a Catholic family and town. He attended a Catholic primary school and was among the brightest students. He attended a secondary school in Obernai where, after graduating, he proceeded to University. He completed his university studies with two degrees - an Electrical Engineering Degree and a Master's Degree in Economics.
A fun fact about the former manager is that he is fluent in six languages. They are French, German, English, Spanish, Italian, and Japanese. He grew up speaking both French and German. He picked up the German language due to his hometowns' proximity to the German border.
He is also an author. In 1997, he wrote a book that was exclusively released in Japan. The book, Shōsha no Esupuri, (aka The Spirit of Conquest) talked about his philosophy as a manager and his ideals and values about Japanese football. He will also be releasing an autobiography late this year.
How old is Arsene Wenger?
As for Arsene Wenger age, the former football manager was born in 1949. He is currently 71-years-old as of 2020.
Arsene Wenger height
He is a very tall man. He stands at 6 feet 3 inches.
Arsene Wenger net worth
Wenger will go down in history as the longest-running manager of the football club, Arsenal. In 2016, it was estimated that he was receiving a salary of about €8.9 million. However, at the end of his career, Arsene Wenger salary from the club was $10 million.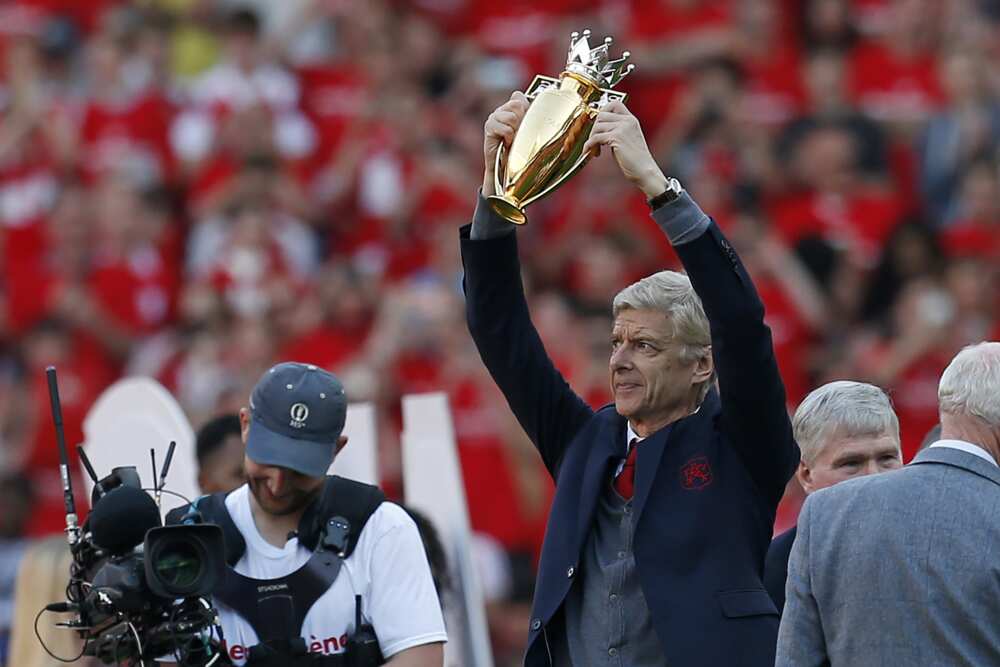 His long career and early successes both as an active player, coach, and club manager earned him an overall net worth of $48 million.
Arsene Wenger wife
Arsene had a long-time relationship with former French Olympic basketball player, Annie Brosterhous. The two began their relationship in the mid-90s but only got married in 2010. For the more significant part of their relationship, the couple lived separately due to Wenger's job. Annie lived in Monaco while he was in London.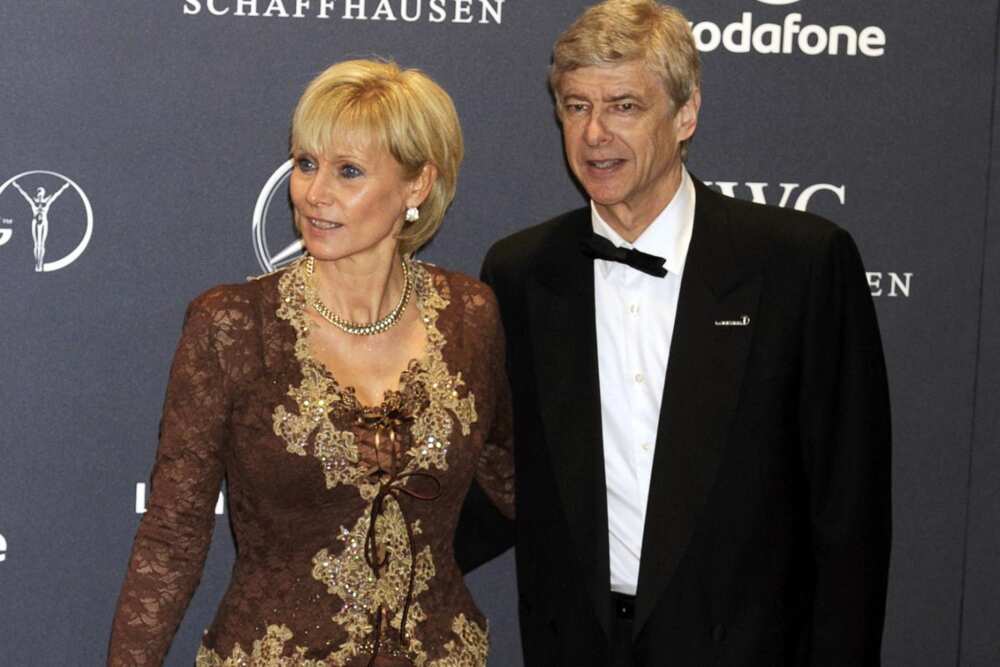 Apart from the long-distance, their relationship was racked with other problems as well. Once in 2008, the football manager said that he does not get enough time to spend with his family. He claimed that his intense dedication to his work and the amount of travel required for the same put a limit on his family time.
In 2010, just before the couple got married, rumors surfaced that the then 61-year-old had gotten close to then 39-year-old French rapper Sonia Tatar. Only five years after tying the knot, the couple sought to be legally separated by a judge in Paris.
The couple no longer lives together, but Wenger still supports Annie financially.
Arsene Wenger daughter
While Annie had two children from a previous marriage to French basketball star George Brosterhous, she and Arsene only had one child. Their daughter, Lea, was born in 1997. The couple has been fiercely protective of her, and not much is known about her.
She grew up in their then-shared North London home, and she graduated from Cambridge University in 2017.
Career
It is not a secret that Arsene Wenger has had a long and fruitful football career. Although his 22-year stint as Arsenal's manager has been his most popular job, the manager had worked for other clubs before.
After earning his managerial diploma in 1981, he got his first big-name job with the club, Nancy, in 1983. After four years with them, he moved to Monaco in 1987, where he won the Ligue 1 title. In 1991, the club, led by Arsene, won the French cup. He later left the club and went to Japan.
He coached the Nagoya Grampus Eight club for 18 months, and together, they won the Emperor's Cup and the Japanese Super Cup.
Arsene Wenger trophies
In spite of the fact that he had won several trophies with other football clubs before, his wins with Arsenal are the most prominent ones in his career. After leaving Japan, he settled in England in 1996 and began working with Arsenal. Two years into his career with them, the club won both the FA and Barclays Premier League Cups by defeating Newcastle and Manchester United, respectively.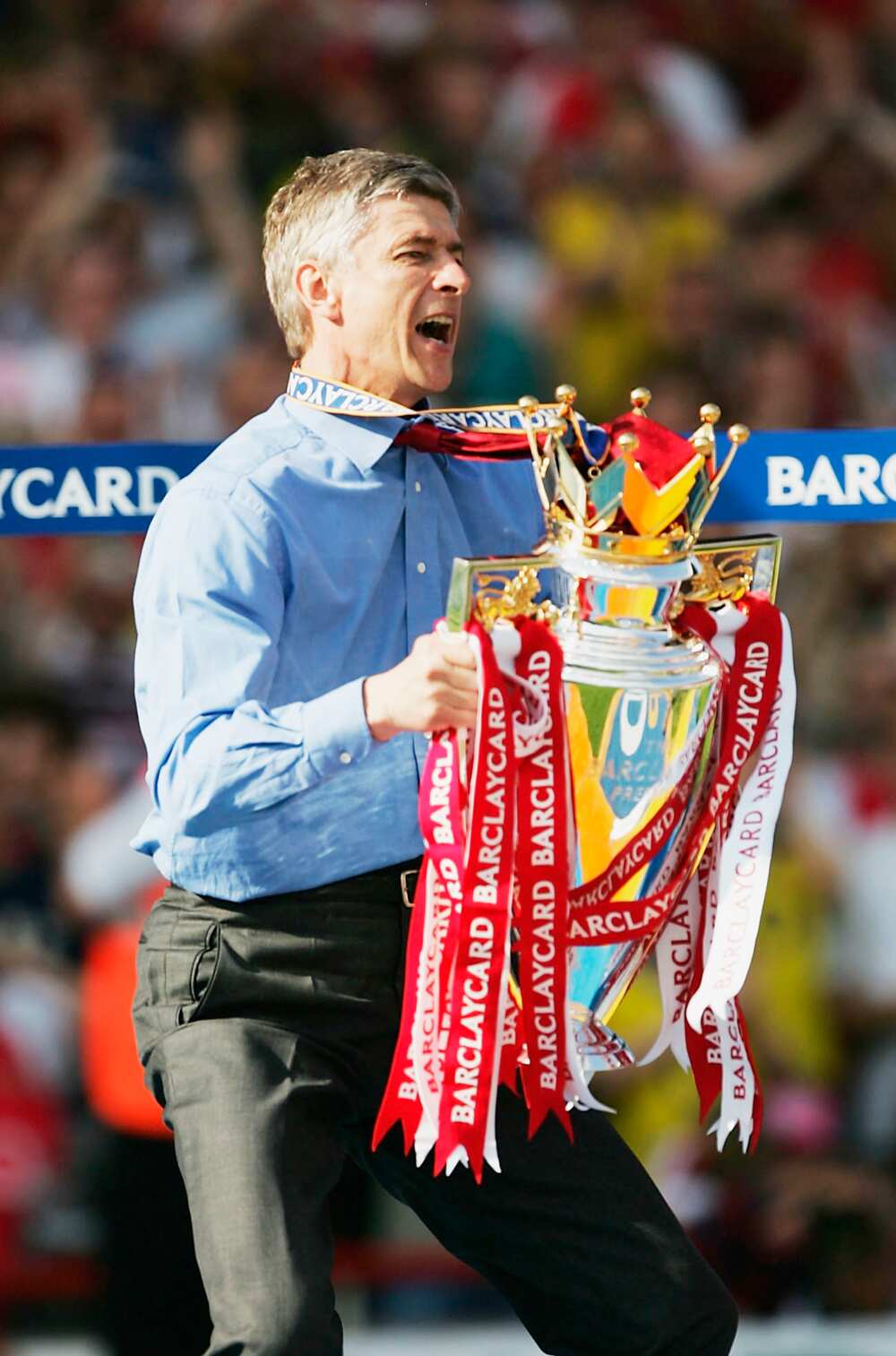 In 2002, they won these cups again after defeating Chelsea at Old Trafford. His greatest success came in 2004 when his club prevailed and they took home the coveted Premier League Cup. During the FA Cup match in 2014, after almost ten years without another glorious win, his club eventually became triumphant and succeeded in winning this trophy.
While working for over two decades with Arsenal, he won 17 trophies. They include three Premier Leagues, seven FA Cups, and seven Community Shields.
Eventually, in 2018, Arsene declared that he would be stepping down as club manager at the end of that season.
At the time, Wenger said:
"After careful consideration and following discussions with the club, I feel it is the right time for me to step down at the end of the season."
Despite stepping down, he stated in an interview that he could not live without the thrill and demand of coaching. He missed it and would be interested in an intermediate position.
Was Arsene Wenger sacked?
In April 2018, Arsene Wenger announced that he would be leaving Arsenal, but his decision to leave the club may have been forced, as sources report.
Goal.com reported that Jack Wilshere, the England international, told Football Focus on that decision, which came as he was weighing up his own options in the final year of his deal:
"I was in the last year of my contract, and I spoke with the manager at the time, Arsene Wenger. And he said that they won't be offering me a new deal and that I could leave. But at the time I was injured and it was difficult, because I wasn't fit and I wasn't playing, and not many teams wanted me injured. So I decided to stay and I got back into the team and they finally offered me a deal in January which was ready to sign, and then Arsene got sacked. It was strange, everyone was just shocked and Per Mertesacker, the captain, said a few words, and I think everyone was just in shock."
He continued,
"It was strange. No-one really saw it coming, but it changed everything, and I wanted to wait to speak to the new manager. And I did, and he was brilliant, he was honest with me. He said you can stay, but you won't be in my starting XI, so I thought it was the right time to finally leave."
In January 2019, The Times reported that Wenger had left Arsenal with a year still remaining on his contract. According to the publication, the club's accounts showed that Arsenal had paid him in full for at least that remaining year (as per the Arsene Wenger contract), with other settlements going to support staff who left at the same time.
Who is Arsene Wenger replacement?
Spanish manager Unai Emery replaced Arsene Wenger at Arsenal. The Spaniard, who previously led Paris St-Germain to the French league title and won three Europa Leagues with Sevilla, was appointed Gunners boss in May 2018, succeeding Arsene Wenger.
Unai Emery was later sacked as Arsenal manager after 18 months in charge, and was replaced on a temporary basis by assistant and former Arsenal midfielder Freddie Ljungberg.
Arsenal said the decision had been
"taken due to results and performances not being at the level required".
In December 2019, Mikel Arteta agreed to become Arsenal's manager, signing a a three-and-a-half year contract. Having represented the club for five seasons to end his playing career at the Emirates, Arteta was high on the list of candidates to replace Arsene Wenger, only for the Arsenal hierarchy to give the job to the more established Emery instead.
But with results taking a nosedive this season, Emery was sacked at the end of November and his assistant Freddie Ljungberg placed in interim charge, only for the hopeful 'new-manager bounce' to never arrive.
As a result, Arsenal pressed on with their plans to appoint a new permanent manager that they hoped could wait until the end of the season, with a deal agreed to bring Arteta to the club immediately and try to salvage what is left of their season.
Speaking about the appointment, Mikel said:
"This is a huge honour. Arsenal is one of the biggest clubs in the world. We need to be competing for the top trophies in the game and that's been made very clear to me in my discussions with Stan and Josh Kroenke, and the senior people from the club. We all know there is a lot of work to be done to achieve that but I am confident we'll do it. I'm realistic enough to know it won't happen overnight but the current squad has plenty of talent and there is a great pipeline of young players coming through from the academy."
Josh Kroenke, speaking on behalf of the Arsenal board and our owners Kroenke Sports & Entertainment, said:
"We're delighted to be bringing Mikel back to Arsenal. He knows our expectations and those of our fans around the world are high and we are confident he can play a lead role in taking the club back to the levels we all demand. I also want to thank Freddie Ljungberg for skilfully guiding us through the last three weeks. He stepped up at short notice and has helped us through this difficult period with great professionalism."
Arsene Wenger has lived an exciting life. He has worked in a career that, while challenging, was his passion. He was able to travel and be recognized for his work as both a coach and a manager.
READ ALSO: Neymar Jr. bio: age, net worth, stats, does he have a son?
Legit.ng reported about the life of Neymar Jr, a football player for the Brazil national team and Paris Saint-Germain, a French club.
He is praised for his incredible skills in dribbling and finishing, long shots, key passes, and the ability to play with both feet. This may have resulted from his early practice and love for street football and futsal from a very young age.
Source: Legit.ng