Ben Hardy biography: age, height, partner, movies and TV shows
Ben Hardy has only been acting for less than a decade, but he has already become a bonafide star and a household name in his own right. The young British star is making waves in Hollywood and all over the world as a phenomenal actor.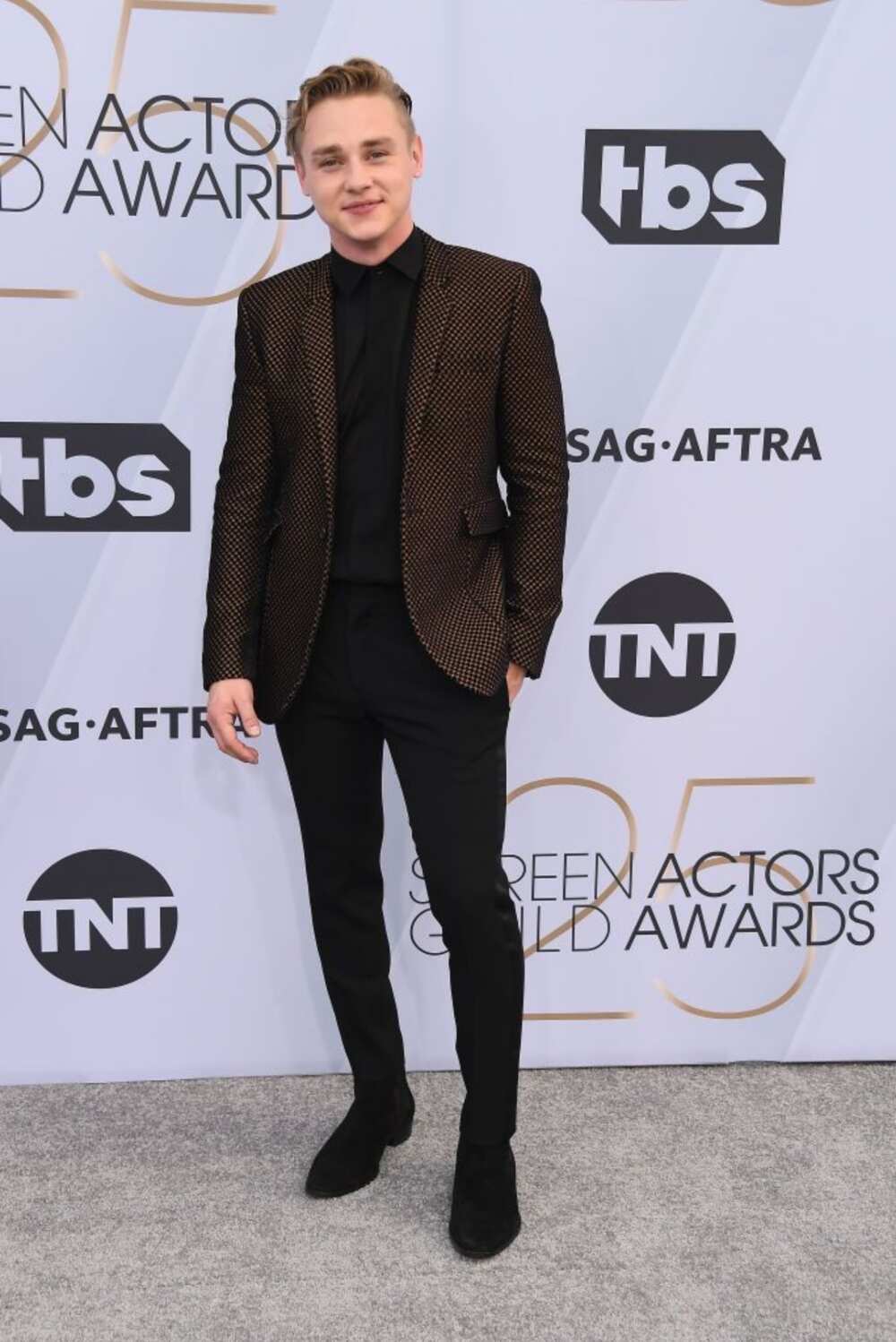 Here is all you need to know about the star; birth name, TV roles and dating history.
Profile summary
Birth name: Ben Jones
Date of birth: 2nd January 1991
Age: 29 years old
Place of birth: Bournemouth, United Kingdom
Zodiac sign: Capricorn
Nationality: British
Ethnicity: Caucasian
Height: 5 ft 8.5 inches
Weight: 75 kgs
Eye colour: Green
Hair colour: Light Brown
Profession: Actor
Net worth: $4 million
Family and background
The star was born in Bournemouth, Dorset, England. He grew up in Sherborne, north west Dorset, South West England.
He attended Sherborne Abbey Primary School, and after graduation, he joined the Gryphon School. According to the actor, when he was younger, he loved playing sports and always dreamt about being a rugby player.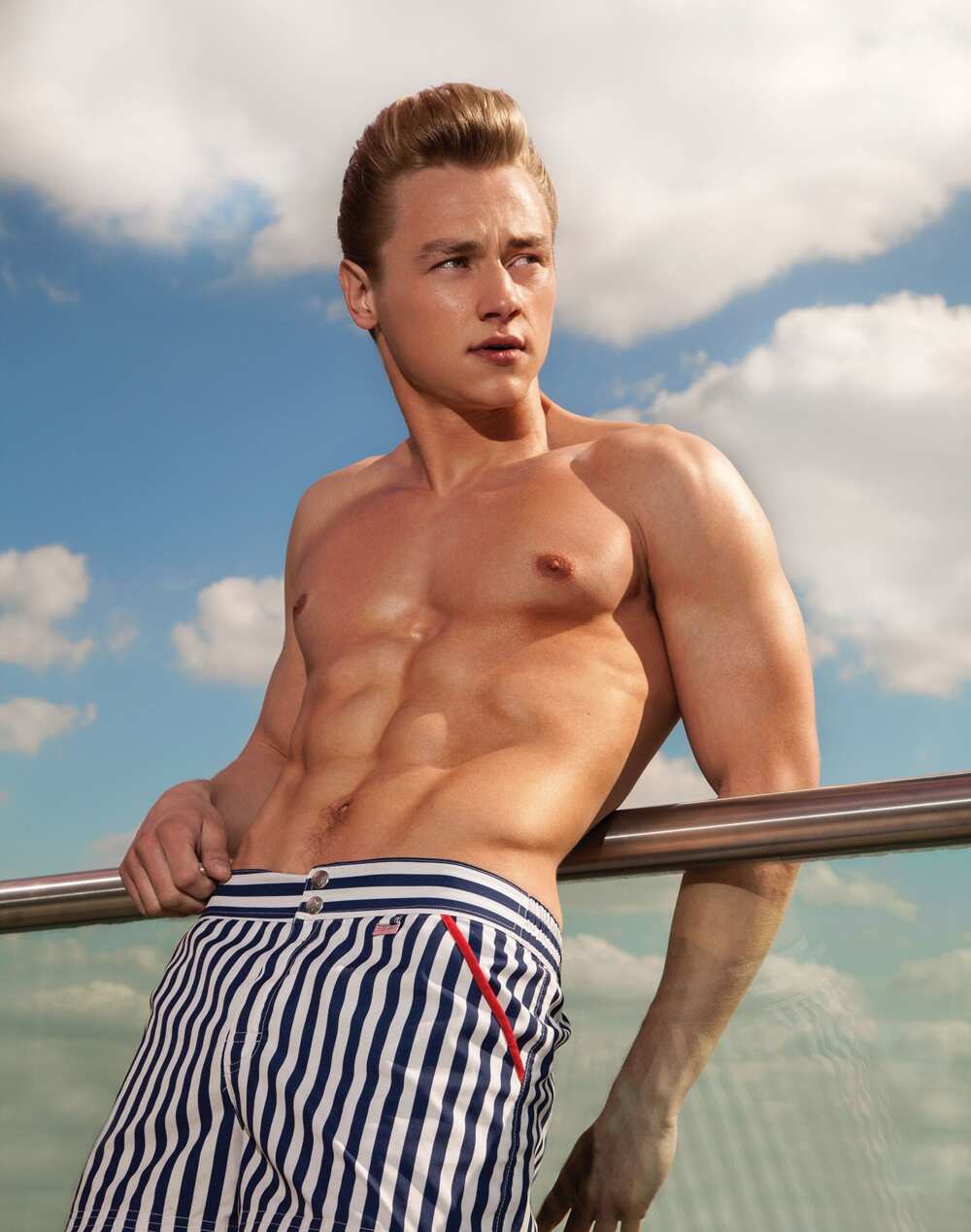 Unfortunately, his childhood dreams were not to be. When on the field, he got injured a lot that when he was about 15 years old, he had to quit the sport altogether.
After quitting the sport, a friend suggested that he should join him at a local drama club and that is how he fell in love with acting. At 18 years old, Jones enrolled in the prestigious Royal Central School of Speech and Drama.
He is listed among the school's high profile alumni with other high profile celebrities such as Kit Harrington, Judi Dench, Carrie Fisher, Andrew Garfield, Rufus Sewell and Jason Isaacs, among others.
Is Ben Hardy related to Tom Hardy?
No, he is not. Any Ben Hardy related to Tom Hardy rumours are unfounded.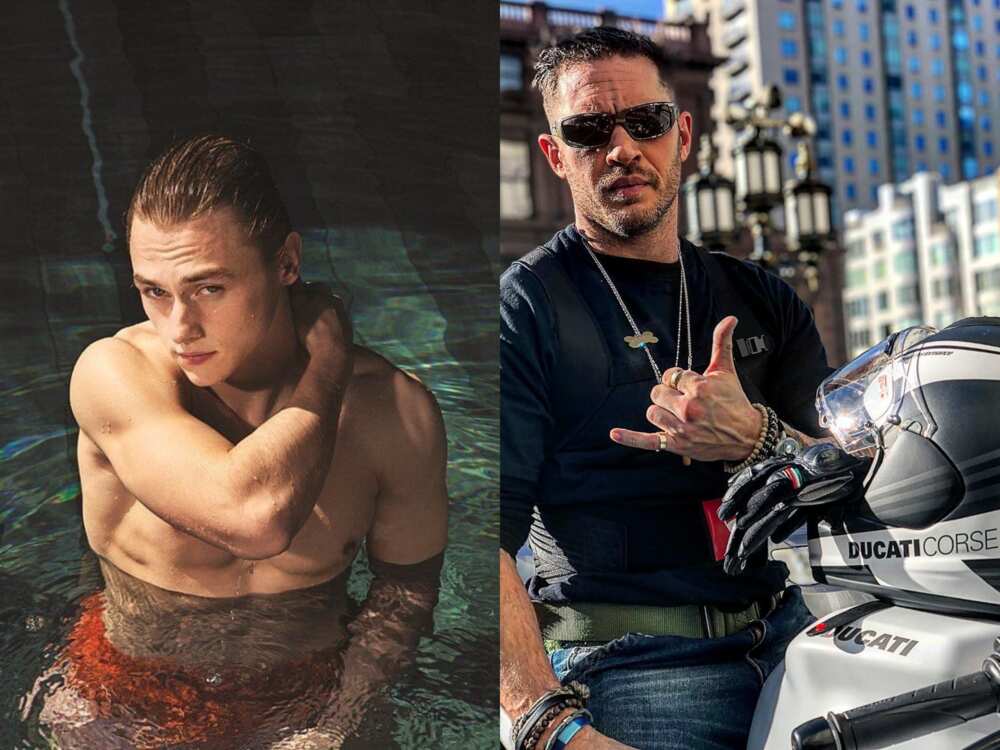 While the two are both British citizens, they are not related in any way. TheVenom actor, Tom, was born in Hammersmith, London, and is an only child.
What is Ben Hardy age?
The EastEnders star was born on 2nd January 1991. He is currently 29 years old.
As for Ben Hardy height, the actor is of average height and stands at 5 feet 8.5 inches and weighs 75 kilograms.
Ben Hardy movies and TV shows
The young actor has been in several high profile films, and one would be surprised to learn that he only has 13 acting credits on his IMDb page.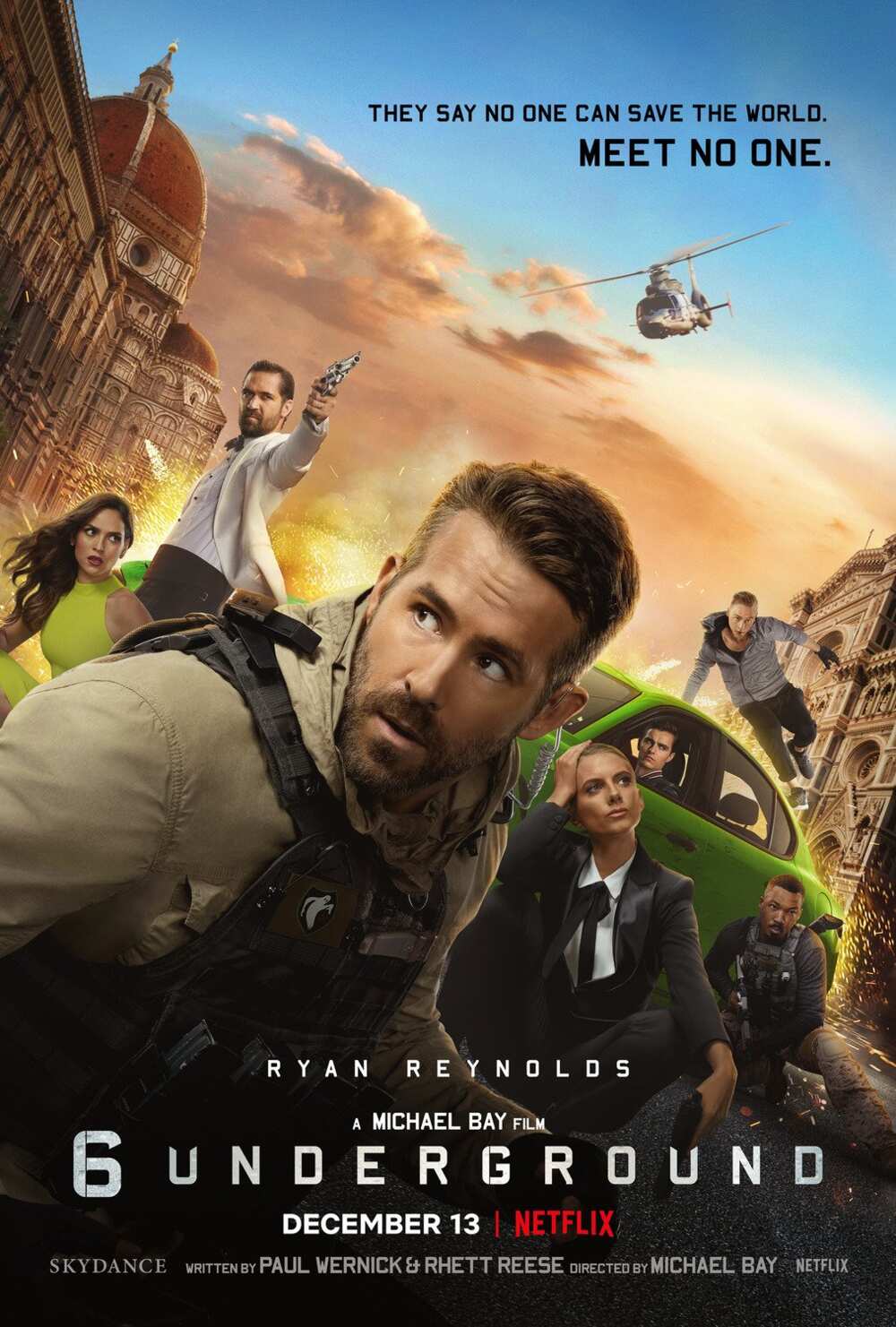 Here are the films and series that the star has featured in as well as the characters he played
Children in Need (2013 & 2014) - T-Bird/Jazz Dancer in two episodes.
X-Men: Apocalypse (2016) - Angel
Drunk History: UK (2017) - King Arthur in season three episode three.
Mary Shelley (2017) - Polidori
Only the Brave (2017) - Wade Parker
The Woman in White (2018) - Walter Hartright in four episodes
Bohemian Rhapsody (2018) - Ben Hardy Bohemian Rhapsody character was none other than Queen's drummer, Roger Taylor. The drummer praised Ben's and his fellow actors' portrayal of him and his band members.
6 Underground (2019) - Ben Hardy 6 Underground character was Four. While the film did not receive great reviews the actor received both negative and positive reviews.
Some of the negative reviewers called out the star and director because the actor's stunt double could be clearly seen in the film. When asked if he did his own stunts in the movie, the star admitted that he had a stunt double do some things due to insurance reasons or lack of proper training.
Ben Hardy EastEnders
While EastEnders has been around since 1985, the actor only joined the show in 2013.
He played Peter Beale for two years - from 2013 to 2015 - and featured in 189 episodes.
Ben Hardy dating history
Does Ben Hardy have a wife? No, he does not. However, while he is not married yet, he has a girlfriend.
Here are some women that have been romantically linked to the stay
Katriona Perrett - The two had been together for almost ten years before breaking up in 2018. A sad fact is that in 2017, Ben said that marriage was in the cards for them.
Olivia Cooke - Ben Hardy and Olivia Cooke were recently spotted in the Primrose Hill neighbourhood of London, England holding hands and kissing.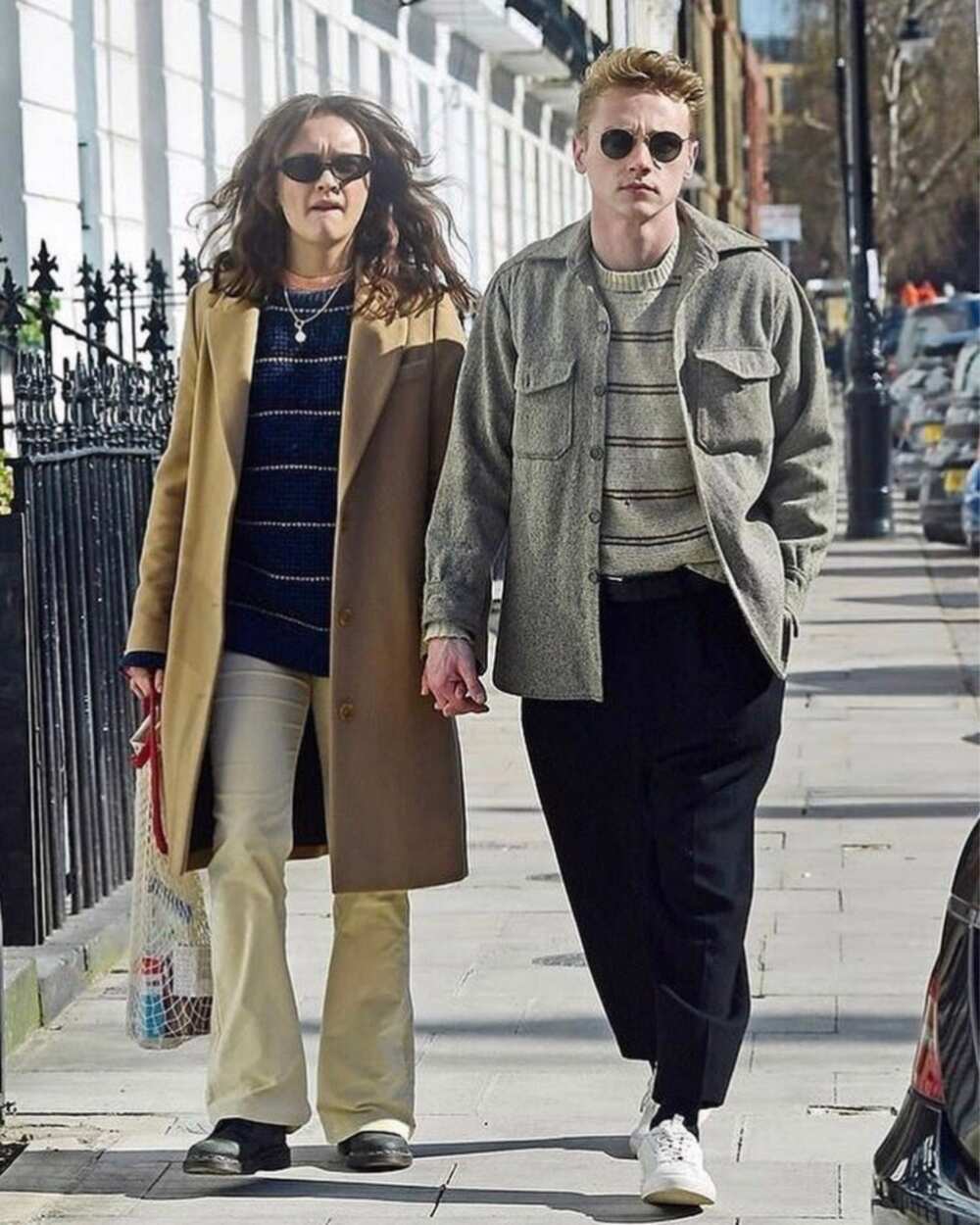 Ben Hardy girlfriend Olivia, is an actress and she is best known for her role as Emma Decody in the A&E series Bates Motel. The couple met while filming the upcoming comedy thriller, Pixie in Ireland.
Quick facts about the actor
Is Ben Hardy gay? No, he is not. However, in 2016, the star graced the cover of Attitude Magazine, an LGBTQ+ magazine in the United Kingdom.
His hobbies include hanging out with friends and family, photography, playing and writing songs.
The star admitted that he finds it to watch and enjoy movies because his involvement in the industry makes him scrutinize the films more than a normal viewer would.
When auditioning for the role of Roger Taylor in Bohemian Rhapsody, the star lied that he could play the drums. Once he got the part and learned that he would have to perform on set, he quickly hired a music teacher and practised for ten hours a day to learn the skill.
Despite his young age, Ben Hardy is slowly and steadily making his mark as a blockbuster actor. He is definitely a star to watch out for.
Source: Legit.ng