CrankGameplays (Ethan Nestor) bio: age, height, girlfriend
CrankGameplays is one of the most talented producer, entertainer, YouTuber, and former editor. His first appearance was with Mark Edward Fischbach, commonly known as Markiplier, and has worked with big names in the YouTube community such as Muyskerm, MattShea, Resume Gaming, and Jacksepticeye.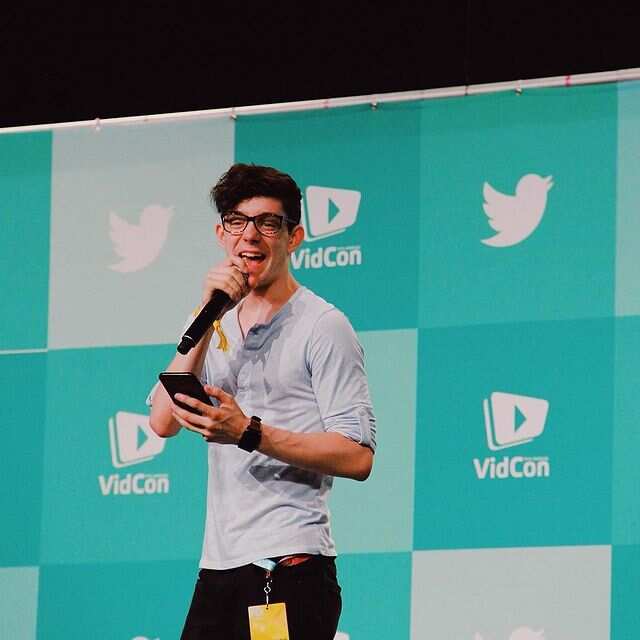 What else would you like to know about Ethan Nestor? Here is a fascinating biography of this talented YouTuber.
Profile summary
Birth name: Ethan Mark Nestor-Darling
Date of birth: October 24, 1996
Birthplace: Cape Elizabeth, Maine United States
Ethan Nestor age: 24
Height: 5 feet and 8 inches
Weight: 65kg
Nationality: American
Sun Sign: Scorpio
Father: Mark Nestor
Mother: Annie Darling
Siblings: Andrew Jose
Hair color: Dark brown
Eye color: Green
Occupation: YouTuber
Net worth: $250,000
CrankGameplays biography
The celebrity star was born in Cape Elizabeth, Maine, on October 24, 1996. He is the second born in a family of two. Andrew Jose is his elder brother, a talented musician, and artist.
His lovely parents are Mark Nestor and Annie Darling. How old is CrankGameplays? CrankGameplays age is 24 years old (as of 2021).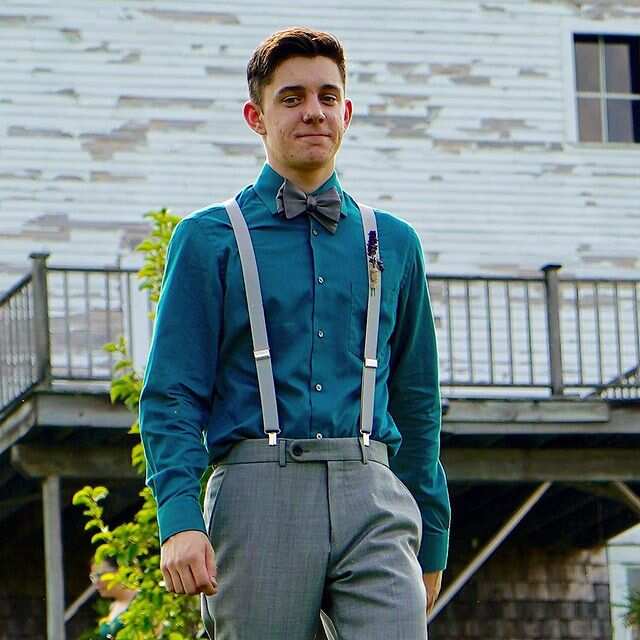 Education
For his education, Ethan attended Cape Elizabeth High School, in his hometown, where he graduated in 2015. He took a year break and moved to Portland to focus on his YouTube channel.
When he enrolled in college, he considered Full Sail University in Florida but stuck to making videos.
Career
For ten years, Ethan trained as a gymnast, but he gave up to concentrate on his YouTube channel. In Portland, he worked as a waiter at a Salvage BBQ restaurant, where he got promoted to a manager.
His first channel, Crankgameplays, was created on 30th August 2012. Dirty Mic and the Boys-Happy Wheels Gameplay Numero Uno was the first video he and Andrew Harrington posted playing Happy wheels.
Mark Nestor, his dad, designed the channel's logo and introduction.
His second channel was, CrankyVlogs, created on 10th May 2013, to vlog about his daily life and personal interests. However, he stopped posting as he felt the quality was wanting.
In December 2015, he launched his current channel and renamed it Please go subscribe to my NEW Channel! Which is his most famous and successful channel to date. In this channel, he re-uploaded some of his older content.
He also recently started a new channel, CrankyVODs, where he uploads unedited VODs from his Twitch channel.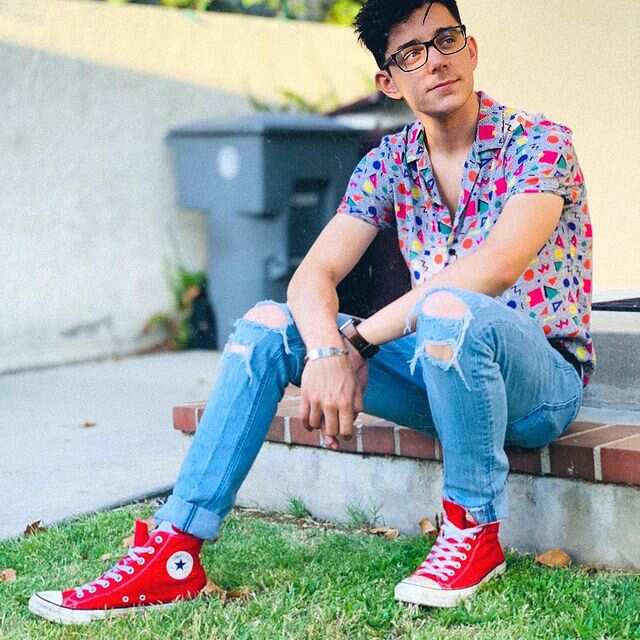 He met Mark the YouTuber at Markiplier and friends PAX East in 2004, where they did a back tuck, earning him the nickname Backflip Dude. After all these occasions, they became good allies and moved to Los Angeles, California, in 2016. Ethan became one of his editors until March 8, 2018.
Ethan CrankGameplays featured in YouTube Rewind 2016 and 2017 as a part of Mark's group.
On 13th November 2019, Mark and Nestor created Unus Annus, a new channel in which they uploaded one video daily for a year. Unfortunately, they deleted the account after one year as they had agreed with all its contents.
They held a heartbreaking 12-hour live-stream. At the end of the broadcast, they deleted the channel, along with all of its videos.
Their final request was for no one to re-upload any of Unus Annus videos without their permission.
In April 2020, during the COVID-19 pandemic, their workflow was affected, being limited to make videos pretty much at home. Ethan did a charity live-stream in support of those who had been affected by the pandemic. They ended up raising a good amount of money.
On 28th January 2021, Ethan went on a month-long hiatus due to his mental health issues, while also distancing himself from social media.
Ethan Nestor relationship
CrankGameplays girlfriend was Mika. They had dated for two years before ending it in August 2020 on friendly terms.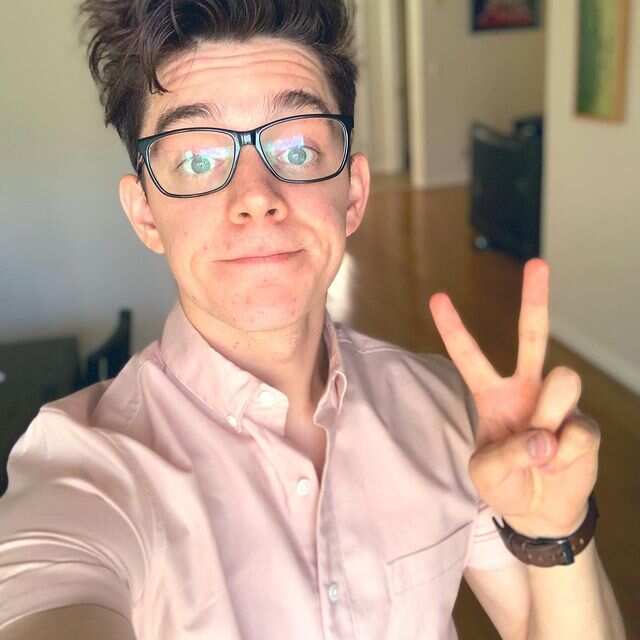 He even went ahead and tweeted on Twitter, saying:
"This is an extremely difficult thing to say, but I wanted to let you all know that Mika and I are no longer together. Please don't feel like you need to choose aside. Mika is still an important person in my life, and I'm so incredibly grateful for the time we spent together and I will always be happy for her and will continue to support her."
CrankGameplays height
How tall is CrankGameplays? Ethan Nestor height is 5 feet and 8 inches and weighs 65kg.
How old is Ethan Nestor?
Ethan is 24 years old.
Ethan Nestor net worth
Ethan Nestor has an estimated net worth of around $250,000. He has gained it from his career as a YouTuber, video game commentator, and vlogger.
Interesting facts about CrankGameplays
He is an avid animal lover who has a pet puppy named Spence. He often appears along with his dog in public places.
He is allergic to peanuts, as a result, he carries epinephrine autoinjectors with him in case of emergencies.
Ethan got two tattoos, one on his left elbow with the letter x, the other one is a skull on his inner upper-right forearm.
CrankGameplays is an extremely talented, motivated YouTuber who has succeeded superficially in his career.
READ ALSO: Anthony Turpel bio: age, height, girlfriend, movies, and TV shows
Legit.ng recently published an article about Anthony Turpel. Anthony Turpel is a young and upcoming actor known for his role as R.J. Forrester in the drama television series The Bold and the Beautiful. He is also famous for playing Will in the comedy family show No Good Nick.
Anthony Turpel had an interest in acting at a tender age. Since then, he has followed his father's footsteps, a famous actor. His dream finally came to reality and has gained popularity, starring in many programs.
Source: Legit.ng