The mention of the name Damon Thomas is often linked to the socialite and business mogul Kim Kardashian-West. Beyond this association, he is a talented music producer who has done impeccable work for big music brands in different continents. He is a favourite producer for many famed artists and is renowned for his efforts in the entertainment industry. He has continued to grow as a brand and a person over the years. Read on to learn the top 10 facts about the man.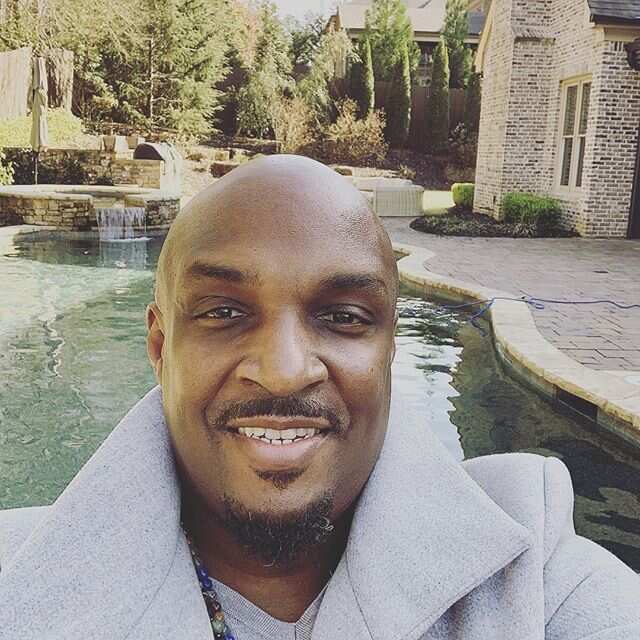 Becoming successful in the showbiz industry is often a hard task. One encounters love for a minute, but in the next hour, society tramples you beneath its feet. Damon Thomas can attest to this. Despite the twirls and curves that are involved in this industry, he has managed to earn a life of luxury and to emerge stronger. Today, he is still relevant in the industry, and his name is more visible at the forefront unlike was the situation a few years back when scandals hit him and almost ruined his career.
Top 10 facts about Damon Thomas
Here are the top 10 things about this handsome and gifted entertainment guru that you do not know.
READ ALSO: Aisha Atkins biography and facts
1. He is 48 years old
Who is Damon Thomas? He is an entertainment producer who was born on the 15th of December, 1970 in Calabasas, California. His astrological symbol is Sagittarius. According to Damon Thomas bio, he hails from an African-American heritage. He is a citizen of the United States of America by birth.
Currently, the Damon Thomas age is 48 years old. His hair is black and his eyes brown. He has an athletic body, and he is now 5 ft 7 inches tall. Not much is known about Damos Thomas background especially his family and how he was brought up. He did not openly speak about his childhood.
2. Damon Thomas is Kim Kardashian first husband
Damon Thomas and Kim Kardashian got married in 2000. At the time, the reality television star, socialite and business person was only 19 years old. D marriage to Kardashian made him more famous. However, the marriage lasted 3 years only. Damon filed for divorce 2003, and the marriage was officially annulled in 2004.
The reasons for the divorce varied between the pair. On one hand, Kardashian made claims that she experienced domestic violence by Thomas. She claimed that he changed into a violent person who physically abused her a few months into the marriage. This came in as quite the shock because the two were so much in love and eloped to get married. Copies of the court papers also showed that Thomas prohibited his then-wife from seeing or contacting her friends and had forced her to drop out of college and to resign from any job she got.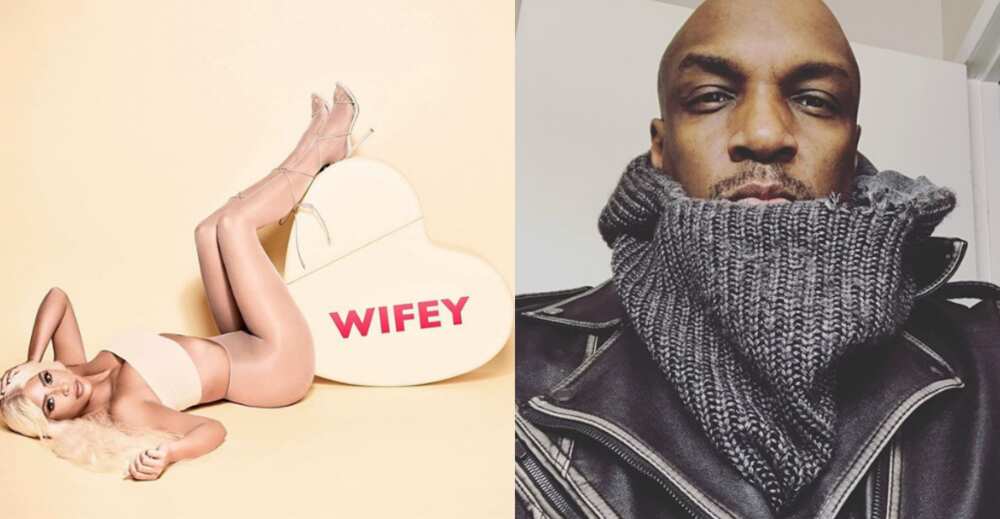 The accusations in the papers were fascinating because Thomas was the one who first filed for divorce. Typically, the person filing makes allegations against their partner. He, on the other end, accused Kardashian of being unfaithful during the marriage. He also refuted Kardashian's claims of being physically abusive. He reported that Kim was not talented, so she resulted in unpleasant behaviours such as body modification to attract attention from the public. The judged annulled the marriage with an order to pay Kardashian a divorce-settlement amounting to £44,000 (approximately $57,376)
After the divorce was granted, Kim went on to date other men. Today, she is married to rapper Kanye West, and together have three children: North, Saint and Chicago. A fourth child is on the way via surrogacy. Similarly, Thomas entered into other relationships. He and ex-girlfriend Sarai Torres have together a son named Dimas Thomas.
3. He is an award-winning music writer, producer and rapper
Most people know Thomas as a music producer. In his career as a producer, he often works together with Harvey Mason Jr. with whom they have a pop production called The Underdogs. The duo has worked together since 1999. Their breakthrough in the industry came in 2001 after they co-wrote and produced the song I Like Them Girls by Tyrese Gibson. Since then, he has been instrumental in the production of songs by famous A-class recording musicians. Over the years, Damon has thrived through personal effort. More people now recognise him not only as a producer but also as a songwriter and rapper.
His music production business has earned him prestigious awards as well as nominations. In 2007, Thomas and Harvey Mason Jr. won the Black Reel Awards for the top-original score in the 2006 show Dreamgirls. The same film got him nominated for the 2008 Grammys best-compiled album alongside Beyonce, Anika Noni Rose, Jennifer Hudson, Harvey Mason Jr., Matthew Sullivan and Randy Spendlove.
He also won the 2012 Black Reel Awards for the best song, living proof, in the infamous film The Help. This win was co-shared with Thomas Newman, Harvey Mason Jr. and Mary J. Blige. In the same year, he and the other three were also nominated for the Golden Globes Award for the same song. This song also got him and the team a nomination for the World Soundtrack Award.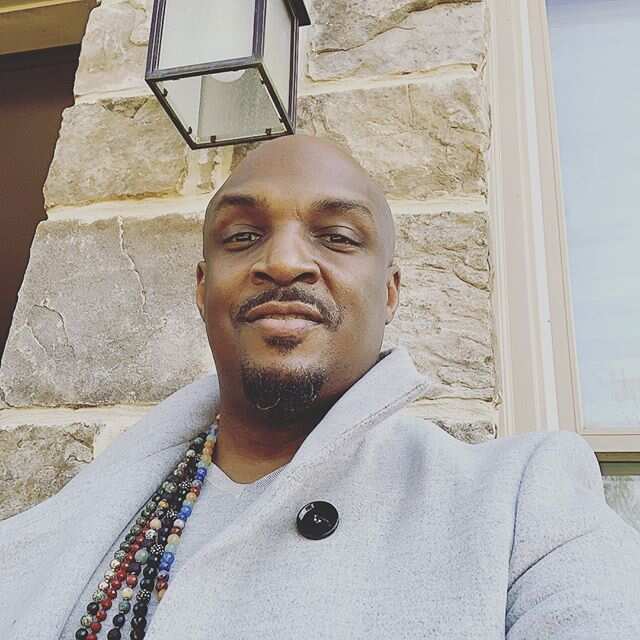 4. He has produced music for big stars
After their big breakthrough as a duo, Thomas and his business partner Harvey Mason Jr. who form The Underdogs music production team got a platform to work with well-known recording musicians. They have worked with numerous songwriters and musicians including Omarion, Lionel Richie, Fantasia, Jordin Sparks, Mario, JoJo, R. Kelly, Justin Timberlake, among many others. They produced the soundtrack for Dreamgirls. They were also behind the song Never Gonna Break My Faith by the late Aretha Franklin and Mary J. Blige. In 2012, the team produced Chris Browns' album F.A.M.E. In 2012, they wrote and produced the song Turn Up the Music for Chris Brown's album Fortune. The soundtracks in Pitch Perfect 1 and 2 are also their work.
5. He contributed to the music production in the 2015 film Straight Outta Compton
Damon and his partner Mason Jr. arranged and produced the music used in the 2015 mega film Straight Outta Compton. The film narrates the rise and demise of the gangsta rap group N.W.A. Many people all over the world watched the film. It became even more famous after controversies arose due to the violent acting scenes. It made it to the top 10 best-film list in that year. The film made a total of over $200 million. From this amount, it is presumed that Thomas made a substantial amount of money.
6. He has accumulated wealth from his effort
When people ask, "Who was Kim Kardashian's first husband?" the name Damon Thomas appears. It is thus no surprise that people assume that his wealth is due to his association with the gorgeous entrepreneur and socialite. The reality is that Thomas has been in the music production business for many years. He makes a living through writing songs, rapping and producing music. From these activities, he has made enough money to afford him the life that he has. He has also accumulated some personal assets. Currently, Damon Thomas net worth is set at $1 million.
7. He filed for bankruptcy in 2012
In 2012, Thomas openly acknowledged that he was swimming in debt amounting to $3.58 million. He owed various institutions among them Citi and Verizon, his attorneys, a private school, and American Express. He owed $2 million in taxes and loans worth $400,000 and $180,000 with the latter being borrowed from his business.
Drowning in financial problems is not a comfortable fit. After Damon filed for bankruptcy, it was determined that a trustee would be set up. All royalties that would trickle in from his business would be sent to the trustee who would then use the money to pay off his debts. While he was put down by these financial challenges, he still fought his way to economic recovery. He was declared free from a bankrupt status in 2017.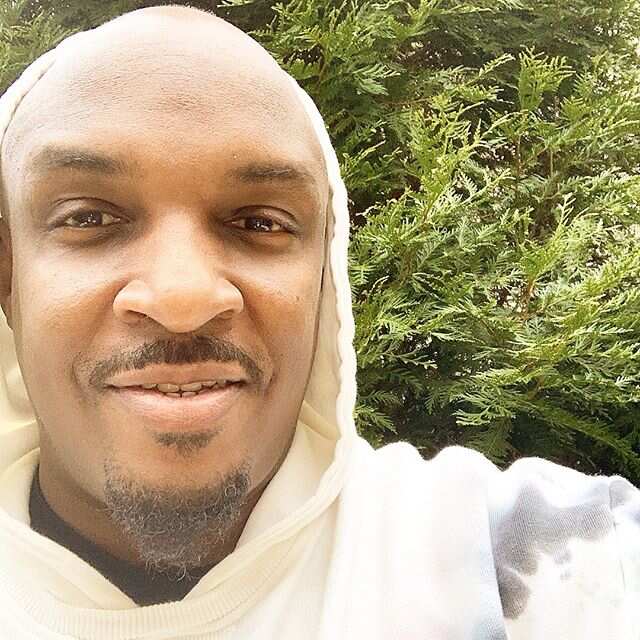 8. Damon was sued for child support
In April 2007, his former lover Sarai Torres sued Thomas for failing to pay child support for their then 2-year-old son Dimas Thomas. The then 28-year-old claimed that he had used his companies, Red Creek Entertainment Inc. and Underdog Entertainment, to channel away money that should have gone to her account. Sarai further said that instead of him sending monthly support to the child's mother, Underdog Entertainment had wired $2.54 million to her between January 2005 and the time of filing the case. Through her lawyer Brian Oxman, Torres later confirmed that she and Damon had settled into an agreement. The details of the agreement were kept confidential.
9. He does not have a personalised Wikipedia page
It is interesting to note that Damon Thomas, a famed music producer, does not have a Wikipedia as all other celebrities do. Instead of a page that is dedicated to him, his name redirects to Underdog Entertainment. This is a music production company that he co-owns with Harvey Mason Jr. The duo has successfully worked with an uncountable number of musicians and filmmakers. Their main strength is their versatility and adaptability in different situations.
10. He is an active social media user
Thomas often uses his social media pages to keep his fans aware of the on-going activities in his life. He has an active Instagram page with over 7,600 followers. He often posts pictures on this platform. He also has a Twitter page and a Facebook account. In the world of show biz, social media pages are a must to keep fans updated on what to anticipate. From his posts, it is evident that he is living his best life.
The Damon Thomas biography above shows a man whose life has thrown curveballs in his face and given him wins in equal measure. After each fall, he bounces back like a boomerang. While all the talk about him has subsided in the last few years, he is famed for being Kim Kardashian's first husband. This music producer, rapper and songwriter continues to make an impact in the entertainment world with his amazing productions. In the future, we hope to see more of his work.
READ ALSO: