Paul Pogba bio: age, height, salary, net worth, girlfriend
Among the most famous and celebrated football players in the world is Paul Pogba. Paul is a well-known French football player who plays for the Premier League club Manchester united.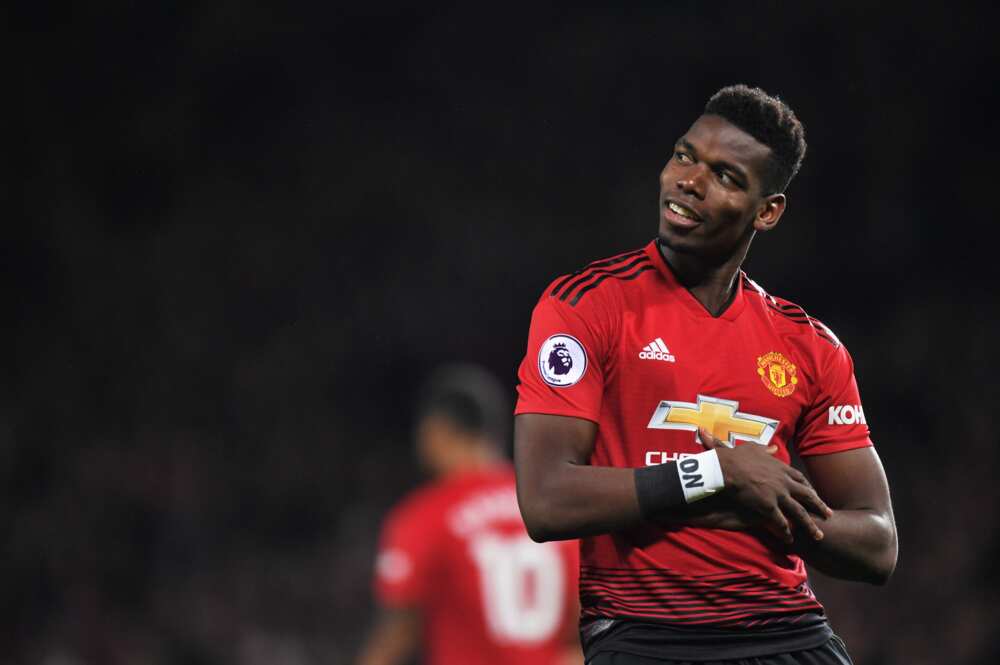 Young footballers have managed to be on the lead in making use of their various talents. It is all about dedication and hard work to achieve it all.
Pogba is an excellent example of a young footballer whose career has grown through his commitment. He has earned all the great things that life has given him.
Profile summary
Full name: Paul Labile Pogba
Nickname: Pogboom, Paul the Octopus
Date of birth: 15th March 1993
Place of birth: Lagny-sur-Marne, France
Age: 28 years old (as of 2021)
Nationality: French
Ethnicity: African
Weight: 84kgs
Height: 6 feet 3 inches (193cm)
Hair: Black
Eyes: Dark brown
Siblings: Florentin and Mathias
Girlfriend: Maria Salaues
Children: 1
Religion: Islam
Profession: Footballer
Position: Midfielder
Net worth: $125 million
Paul Pogba biography
The superstar footballer was born on 15th March 1993 in Lagny-Sur-Marne, France to a Congolese mother Yeo Moriba and Guinean father Fassou Antonie.
As of 2021, Paul Pogba age is 28. He celebrates his birthday on 15th March every year.
Sadly his father passed away in 2017 after a long-term illness. He has two older brothers, Lorentin Pogba and Mathias Pogba, who are twins.
Paul Pogba brothers fully support their brother's career and are also football players. The three brothers and their mother are very close-knit, and they always make sure to support each other's efforts in the game they all love.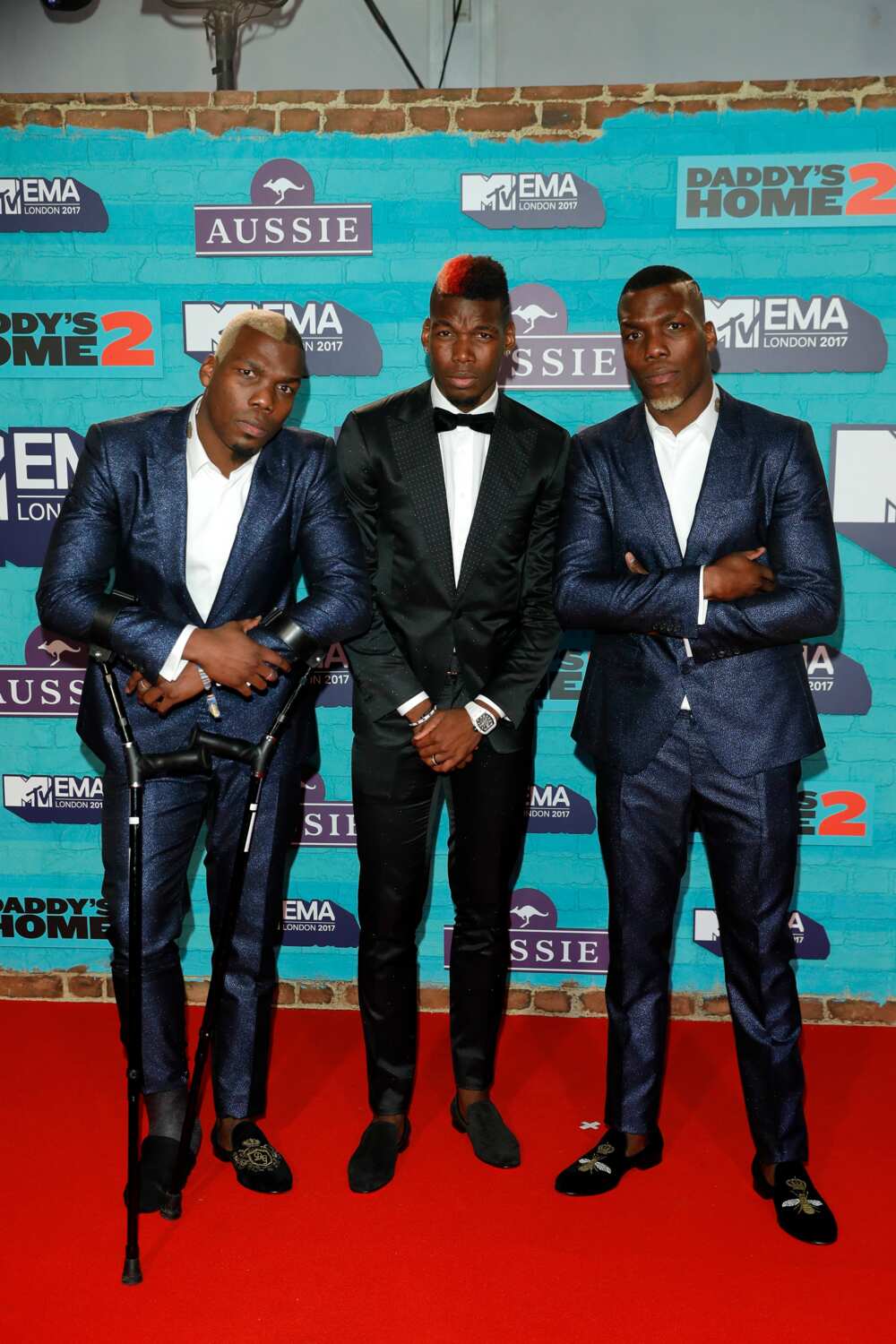 Paul Pogba religion
What religion is Paul Pogba? Is Paul Pogba Muslim? Like most people of West African descent, Paul is a devout Muslim. He is never afraid to show his beliefs.
He has posted various photos wearing his Kanzu and also appreciating his Muslim culture. He also celebrates Ramadan like any other Muslim.
Career
Paul was interested in football at a very young age. At the age of 6, he joined his very first football club, US Roissy-en-Brie.
He was lucky to find good guidance, and he developed into a very talented young player. Due to his talent, he became captain of the Under-13 in the US Torcy club.
Later he joined the prestigious Le Havre club. This club gave him visibility to much bigger and renowned clubs.
In 2009, he joined the world-renowned Manchester United as part of their Under 18 team. He played so well that in 2010, he was made part of their reserve team, and in 2011 he was included in their first team.
In 2012, he made his Premier League debut, and later in the year, he made another debut in the UEFA Europa League.
He has done so well in his career that he started receiving awards and accolades early. Some of his major awards are as follows:
2013: Golden Boy Award (Best under 21 player in Europe)
2013: Best Player Award (For his efforts at the 2013 FIFA u-20 World Cup)
2014: Bravo Award (Best under 23 player in Europe)
2014: He was named Best Young Player
2015: He was named to the FIFA FIFPro World XI
Paul Pogba stats
Below is a breakdown of Paul's statistics during his football career.
Attack
Goals - 28
Goals per match - 0.22
Headed goals - 4
Goals with the right foot - 21
Goals with the left foot - 3
Penalties scored - 7
Freekicks scored - 0
Shots - 319
Shots on target - 118
Shooting accuracy - 37%
Hit woodwork - 11
Big chances missed - 23
Discipline
Yellow cards - 22
Red cards - 1
Fouls - 217
Offsides - 16
Personal life
Who is Paul Pogba wife? The Manchester United star is not married. However, he is in a relationship with Bolivian Model Maria Zulay Salauses.
Paul Pogba girlfriend studied Business Administration at the University of Bolivia. The couple has kept their relationship incredibly private.
There have been reports that the footballer proposed to the model with a diamond ring which she flaunted on social media in 2019.
They welcomed their first and only child on 5th January 2019 and named him Labile Shakur. Paul and Maria initially tried to keep the boy out of the public eye but later began flaunting him on social media.
Paul Pogba family currently live happily in their home in Cheshire.
Paul Pogba house
In 2017, Pogba purchased a £2.9million luxurious mansion in Cheshire for £600,000.
The mansion boasts of five bedrooms, a custom kitchen, a heated pool, sauna, media room, game room, and other luxurious amenities.
Pogba's cars
The footballer enjoys luxuries, especially when it comes to cars, and he has earned it. He is especially fond of supercars and owns an impressive car collection that is estimated to be about £1.6 million.
These include:
A Rolls-Royce Wraith Black Badge
A Lamborghini Aventador
Bentley Flying Spur
Ferrari 812 Superfast
Audi RS6 Power-R
A Mercedes GLS
A Maserati Quattroporte GTS
McLaren P1
Paul Pogba injury
Like most sports, playing football comes with its own share of injuries while on the field. Early this year, the young star had sustained an injury on his hamstring while playing against Newcastle.
He had to miss a game as he had to stay back for treatment. Throughout his career, he has sustained the following injuries:
Muscle injury from 8th November 2018 until 21st November 2018
Thigh muscle rupture from 14th September 2017 until 16th November 2017
Hamstring Injury from 16th March 2017 until 3rd April 2017
Distortion of the ankle from 8th October 2015 until 15th October 2015
Hamstring Injury from 19th March 2015 until 7th May 2015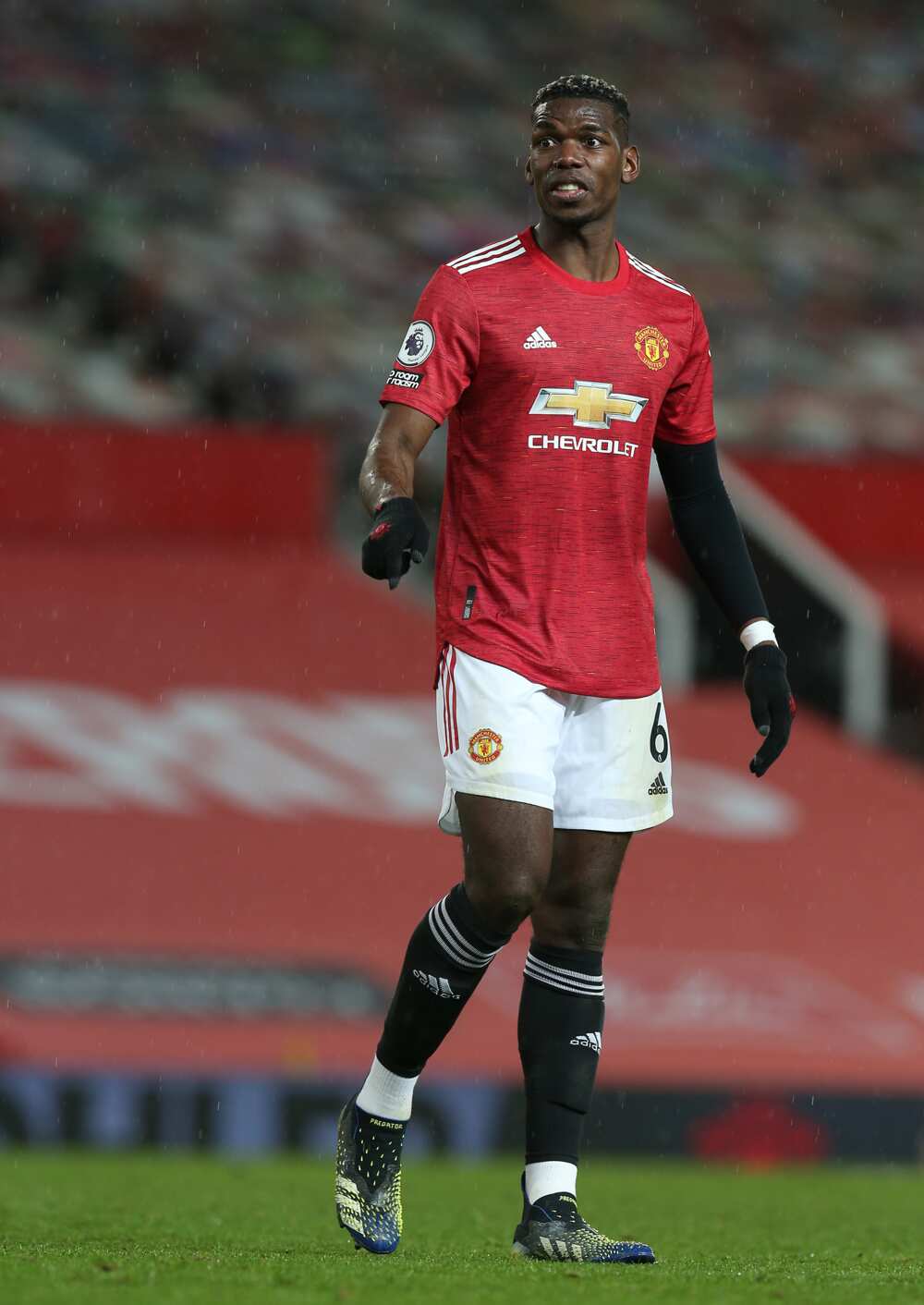 Physical characteristics
What is Pogba height? Paul Pogba height is 6 feet and 3 inches. His other body measurements are chest 44 inches (112cm), biceps 15 inches (38cm), waist 33 inches (84cm).
The Manchester United midfielder's ever-changing hair has been a regular talking point among fans. Paul Pogba hair is natural black African hair. He sometimes uses it as a canvas for projecting specific ideas that mean something to him.
Paul Pogba net worth
What are Paul Pogba wages? Pogba is one of the highest paid soccer players on the planet. Paul Pogba salary earnings are $33 million per year and $6-10 million per year from endorsements.
His net worth is estimated to be $125 million.
Paul Pogba's success story encourages young footballers everywhere that they too can make it.
READ ALSO: Olusegun Obasanjo biography: age, education, net worth, children
Olusegun Obasanjo is one of the most celebrated politicians in Africa and the world. His significant contribution to humanitarian activities has made him a household name.
As reported by Legit.ng, Olusegun's achievement in the military and politics are admirable. He is a voice to reckon with among leaders worldwide. Here is his biography to provide an in-depth look at his education, career, and family.
Source: Legit.ng