Henry Cavill bio: Girlfriend, dog, children, height, age, photos
You cannot love superhero movies and not know who Henry Cavill is. The actor has held the title of Superman since he wore the cape back in 2013. His muscular physique and deep voice make him the perfect hero.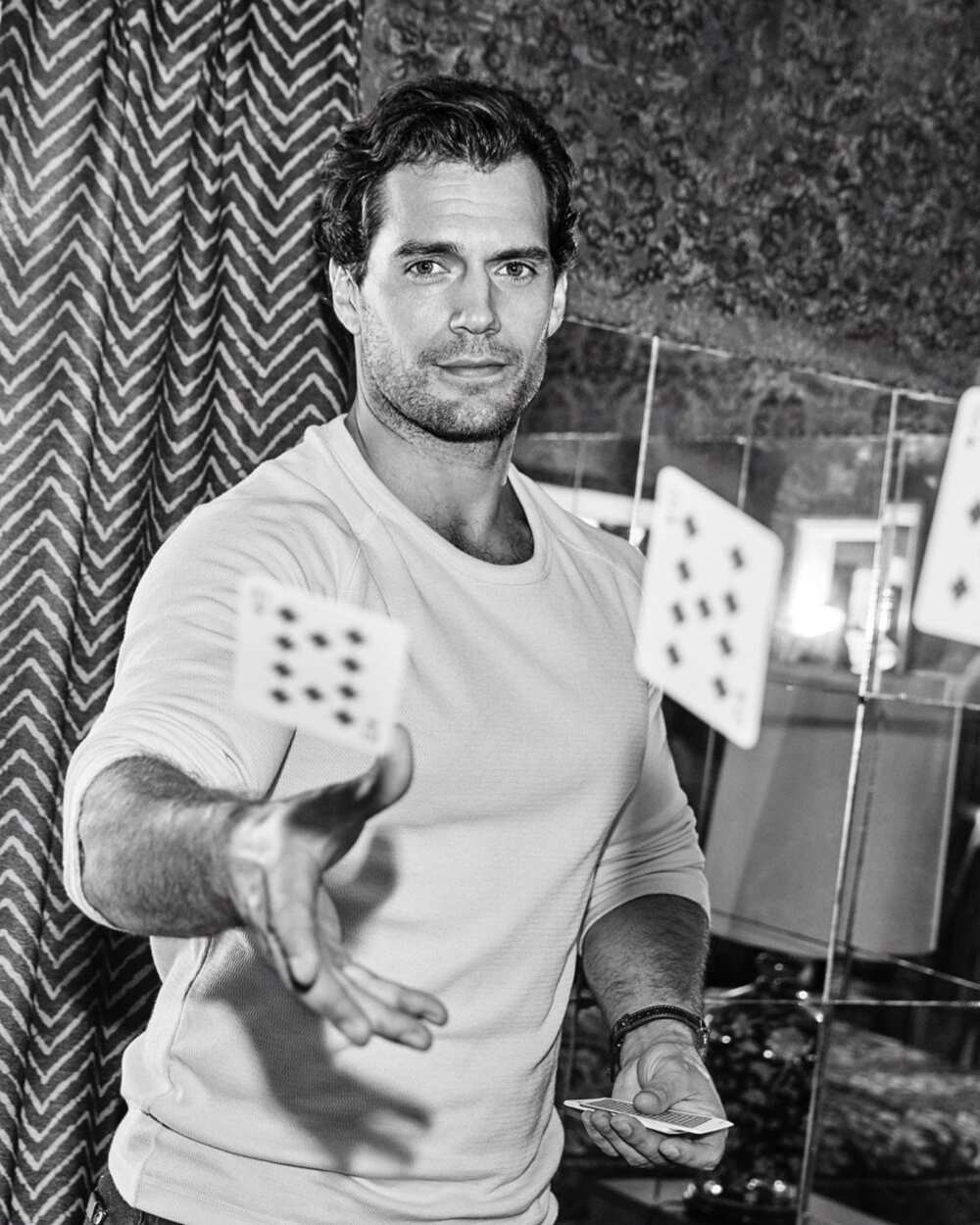 Aside from playing one of the most famous heroes, Henry Cavill is a dog and gym lover. His physique has made him a favourite among casting directors as he almost always plays the hero in films.
Here are all the details about his background, dating life, and his rise to Hollywood stardom.
Profile summary
Full name: Henry William Dalgliesh Cavill
Commonly known as: Henry Cavill
Nickname: Hank, Henners & Most Dashing Duke
Date of birth: 5th May 1983
Age: 36-years-old
Place of birth: Jersey, Channel Islands, UK
Zodiac sign: Taurus
Nationality: British
Ethnicity: Caucasian
Siblings: 4 brothers
Height: 6 feet 1 inch (1.85 meters)
Weight: 92 kgs
Eye colour: Blue
Hair colour: Dark brown
Profession: Actor
Net worth: $25 million
Family and background
The star was born on 5th May 1983 in Jersey, which is the largest of the Channel Islands (which are all British Crown dependents). His parents are Marianne Dalgliesh - a housewife and Colin Richard - a navy man, turned stockbroker. Due to his parents' ancestry, Henry has Irish, Scottish, and English roots. He is the fourth born in a family of five sons. Here are Henry Cavill brothers:
Piers Cavill - A former army officer
Nick Cavill - A major in the Royal Marines
Simon Cavill - He works in finance
Henry Cavill
Charlie Cavill - He is the youngest and works in marketing.
While many people see Henry as the epitome of physical fitness, he was not always as lean and fit as he currently is. He grew up as 'Fat Cavill' and lost the weight after being cast for a role in an adaptation of The Count of Monte Cristo. He was 17 at the time.
Henry Cavill education
He attended St. Michael's Preparatory School, a private school in Saint Saviour, Jersey, before progressing to Stowe School in Buckinghamshire, England. His interest in acting started at a young age. While in school, he took part in school stage productions such as A Midsummer Night's Dream by Shakespeare and Grease by Sonny LaTierri.
Henry Cavill height
The actor is quite tall. His height is 6 ft 1 inch.
Henry Cavill age
Henry Cavill birthday is on the 5th of May. He is currently 36-years-old and will be turning 37 in just a couple of months.
Henry Cavill movies
A casting director spotted him while he was still in school. He was cast to play the role of Albert Mondego in the 2002 film The Count of Monte Cristo. He was 17-years-old at the time. However, this was not his first movie role. In 2001, he played Thomas in the 2001 drama, Laguna.
Some of the other films he has starred in are as follows;
The Inspector Lynley Mysteries - He was Chas Quilter in one episode.
I Capture the Castle - He played the role of Stephen Colley in this movie which is an adaptation of a romantic novel.
Midsomer Murders - He was Simon Mayfield in the episode titled The Green Man.
Hellraiser: Hellworld - He had the role of Mike.
Tristan & Isolde - Along with famous stars like James Franco and Sophia Myles, he played the character, Melot.
Red Riding Hood - He played the hunter in this classic movie.
The Tudors - He appeared as Charles Brandon in all four seasons of this show. The show had over 30 episodes. It aired from 2007 to 2010.
Immortals - He was the lead character in this action-fantasy film. His role as Theseus is considered one of his best performances.
The Man from U.N.C.L.E. - He played the spy Solo in this action-comedy film.
Mission: Impossible - Fallout - He played August Walker alongside the Mission Impossible king, Tom Cruise.
Night Hunter - He played a police lieutenant Marshal in this 2018 action film.
Enola Holmes - The star shall portray the famous Sherlock Holmes. The film is currently in the post-production phase.
Henry Cavill Superman role
It is the dream of most male actors to play a superhero not only because superhero movies are a massive franchise that almost always does incredibly well at the box office, but also because they get to fulfil their childhood fantasies.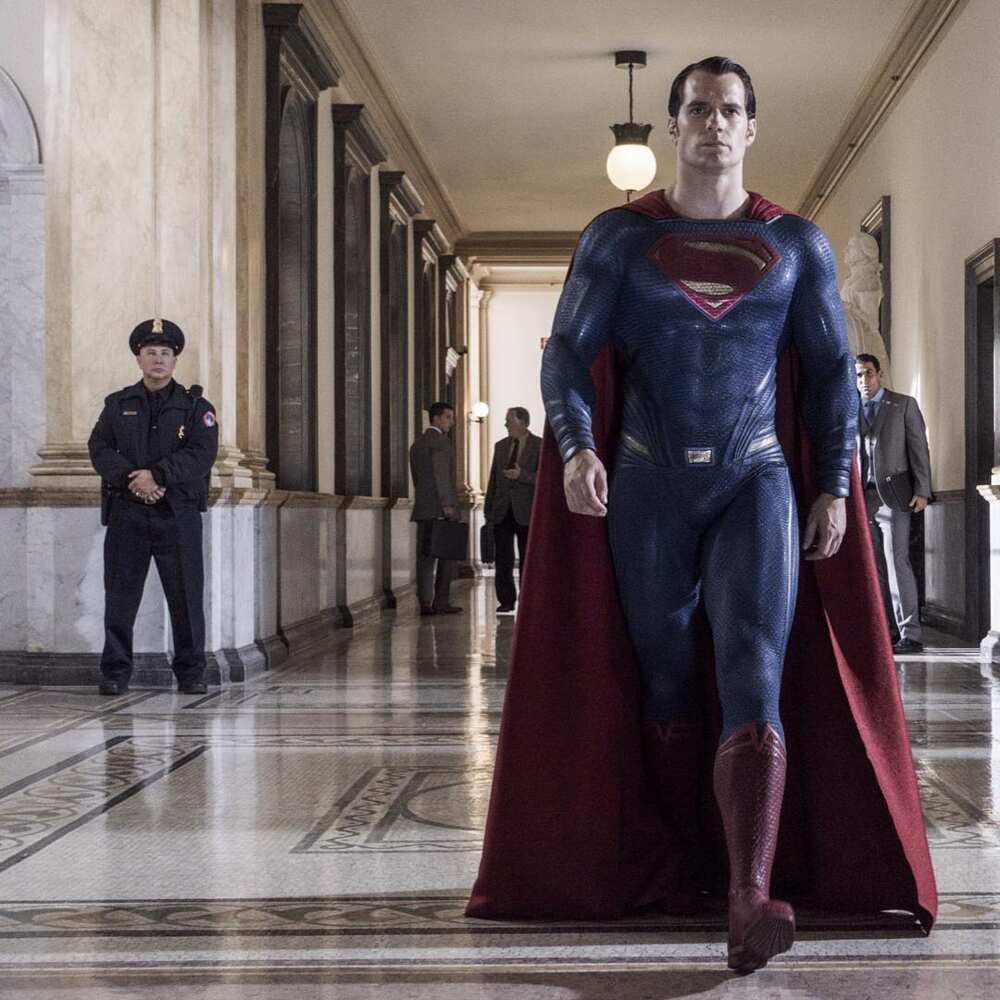 Cavill has been able to achieve this lifelong dream of many by playing the Man of Steel. In 2013, he played the character Clark Kent/Superman for the first time in the movie Man of Steel. The movie was a huge success, grossing over $668 million worldwide.
In 2016, he reprised the role alongside Ben Affleck in the movie Batman v Superman: Dawn of Justice. A year later, in 2017, he reprised the role for the third time in the film Justice League.
In late 2018, it was announced that Henry would no longer play the role of the superhero. However, the actor dispelled these rumours in an interview with Men's Health late last year. The actor said that he has not given up on Superman just yet. He would like to tell more stories concerning the character.
Henry Cavill Witcher
In the show, he plays Geralt of Rivia, a legendary monster hunter. He is the main character in the series. The first season has eight episodes and has received high praise, with fans eagerly awaiting news about the production and release of the second season. While there is no set release date for the second season yet, the actor informed his fans via his Instagram page that filming will start soon.
Henry Cavill dating history
We are all interested in celebrity dating lives to some degree or the other. From his shirtless scenes in The Witcher, fans are curious to know who the man is dating. Here is what we know so far;
Ellen Whitaker - On 18th August 2012, it was reported that Ellen and Cavill had split up. The two met at an International Horse Show in 2009 and had been together since. In May 2011, the star proposed to Ellen, and she said yes. Sadly, they broke up a little over a year later. She had been Henry Cavill girlfriend for three years.
Gina Carano - Suspicions are that the star and the former MMA fighter started dating in September 2012. The had an on-again-off-again relationship. They were both dog lovers and had adopted a puppy together. They eventually broke up at the end of 2014.
Marisa Gonzalo - His relationship with Marisa was probably the most criticized of them all, but why? The actor is an animal lover. His love for animals can be proven by how much he posts his dog, Kal, on his Instagram page. Fans cannot get over how adorable Henry Cavill dog is.
Despite his animal lover status, he started dating the then 21-year-old Marisa, who was an animal hunter. The actor's fans noticed that she would proudly post pictures of the animals she killed on her social media pages. Their romance did not last very long. They broke up when Cavill found out that Gonzalo was leaking information about their relationship to the press.
Tara King - The two met in a nightclub. She was 19-years-old while Henry was 33-years-old at the time. The actor addressed the age difference by saying that age is 'just a number.' Their break up was reported in May 2016.
Lucy Cork - In August 2017, the star took to Instagram to talk about his girlfriend, Lucy.
She works as a stuntwoman, and the two grew close while filming the movie Mission: Impossible - Fallout. They reportedly broke up in early 2018.
As for Henry Cavill children, the actor does not have any children just yet. He does wish to have some in the future, but only after he finds the right person with whom he can start a family.
Henry Cavill Golden Globes 2020
The star started trending during the Golden Globe Awards ceremony because of a viral tweet showing Chris Evans laughing at Cavill as he ate some cookies (the photo was taken during the 2016 Oscars.)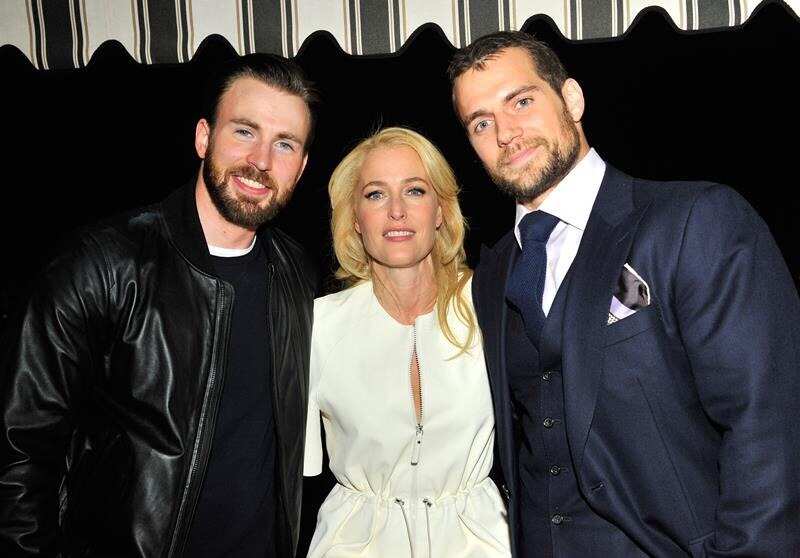 Others posted more Henry Cavill photos from previous award shows.
Henry Cavill has had fantastic luck in his career. Since his debut in 2001, he has been working steadily for 18 years now. This is not an easy feat, and we congratulate him on this. We hope to see more of him in 2020, including in the eagerly awaited second season of The Witcher.
Source: Legit.ng