Jason Earles bio: age, height, net worth, wife, Hannah Montana
On the streets, most people will identify him as Jackson, Hannah Montana's brother. His real name is Jason Earles, a very youthful-looking man who is much older than the world assumes him to be. He has retained his charm and smile over the years. He is still actively involved in the entertainment industry and is always happy to make people laugh.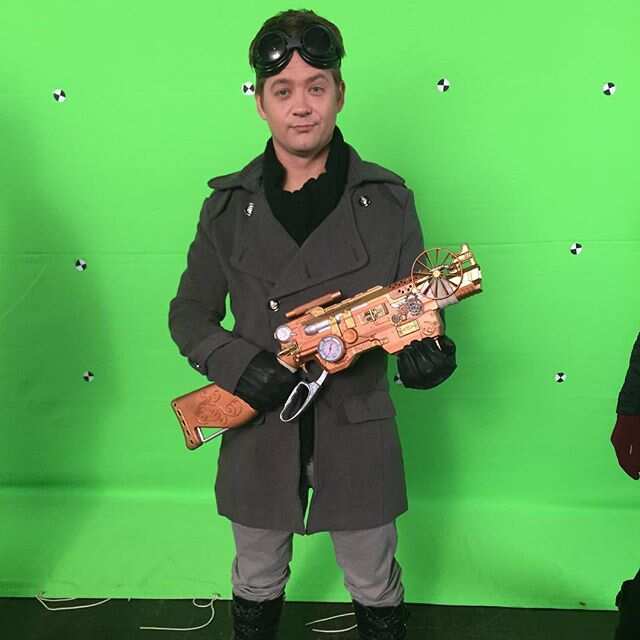 Jason Earles was born on the 26th of April 1977 in San Diego, California by his mother, Jenny Earles. He has a White ethnicity and is an American citizen. He has 4 siblings, that is, three brothers and one sister. How old is Jason Earles? Today, Jason Earles age is 42 years. This multi-talented man is an actor, a martial artist and a comedian. His horoscope sign is Taurus. The man identifies himself as a Christian.
READ ALSO: Jane Hajduk bio: age, net worth, husband Tim Allen
Jason Earles profile summary
Name: Jason Daniel Earles (commonly known as Jason Earles)
Date of birth: 26 April 1977
Place of birth: San Diego, California
Zodiac sign: Taurus
Religion: Christian
Height: 5 feet 5 inches
Weight: 63kgs (140lbs)
Hair colour: Light brown
Eye colour: Blue
Marital status: Married to Katie Drysen (m. 2017)
Divorce: Jennifer Earles (d. 2013)
Children: Noah Earles
Profession: Actor, comedian, martial artist
Childhood and education
The actor is yet to describe in detail how his childhood was. Seeing that he is an ever jovial person, it is safe to assume that he was brought up in a loving and healthy environment. He grew up in Oregon and Ohio. He attended and graduated from the Glencoe High School, Hillsboro. He scored good grades that earned him a slot at the Rocky Mountain College in Billings, Montana where he acquired his degree. After completing his education, he made the big move to California to pursue the dream of being an actor.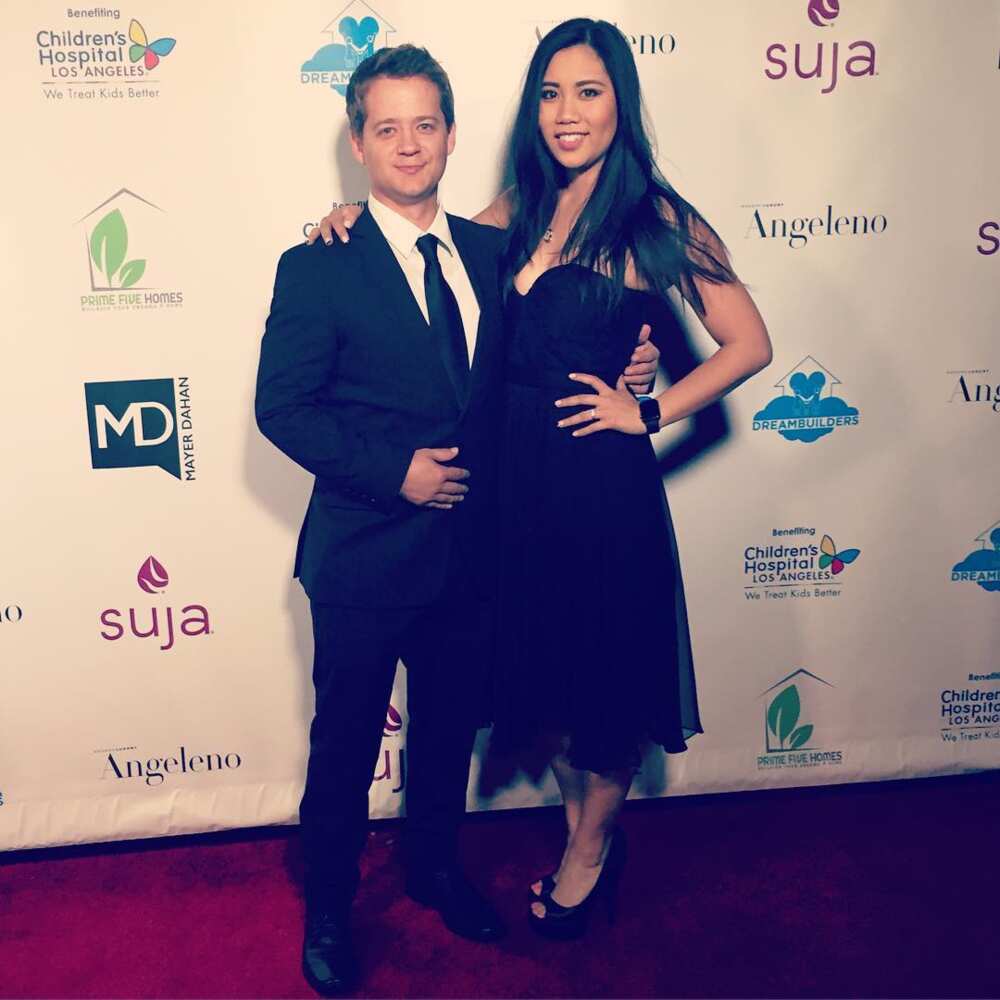 How tall is Jason Earles?
Jason Earles height is 5 feet 6 inches, and he weighs about 63kgs (140lbs). His body build is athletic. Some sources indicate that he has managed to keep his body attractive and healthy by engaging in body workouts very often. Exercise is part of his daily routine. The actual measurements of his body are yet to be made public. The public does not know the size of the clothes he wears or his shoe size.
Nonetheless, he always appears well groomed in his well-thought-out daily clothing ensembles and is seemingly ever ready for the camera. He has a fair complexion that goes very well with his beautiful blue eyes. His hair is light brown.
Jason Earles movies and TV shows
Jason Earles has developed an interest in film and theatre from a tender age. Soon after graduating from high school, he became a member of Montana Shakespeare in Parks. Through this theatre company, he toured different places with the team as they showcased the production Twelfth Night where he played Feste and The Tempest where he played Sebastian. In 2003, he played Alan Strang in his school's play "Equus."
Jason then made his grand debut into the film and entertainment business by featuring in MADtv as Swiley kid. This was a sketch television series that performed relatively well in the market. After the debut, he starred in several productions where he played small roles. Among these were Malcolm in the Middle, Table 6 and The Shield. In 2004, he played the role of Goran the Invincible in the television show Still Standing. His excellent performance in this show earned him a broad aficionado-base and was his breakthrough in the highly competitive industry.
He was then able to get many other roles in this industry. He made his opening partnership with Disney when he played Grady Spaggett in the sitcom Phil of the Future. In 2005, he was part of the initial spin-offs of the film American Pie. He played Ernie in the spin-off American Pie Presents. He continued to be cast in the movie The Hunted and the web series The Most Popular Girls in School. Jason has also made appearances in Boston Legal and Disneys's Friends for Change games. He also directed several sitcoms and was a voice actor in Space Buddies and sheZow.
The Disney show that made Jason very popular was Hannah Montana. The show had 4 seasons that aired from 2006 to 2011. In the show, he played Jackson Stewart who was Miley Cyrus' brother. How old was Jason Earles in Hannah Montana? He was 29 years old when he played the role of 16-year-old Jackson. Unbelievably, he was 13 years older than his on-screen age! The Jason Earles Hannah Montana show was his best collaboration with Disney so far.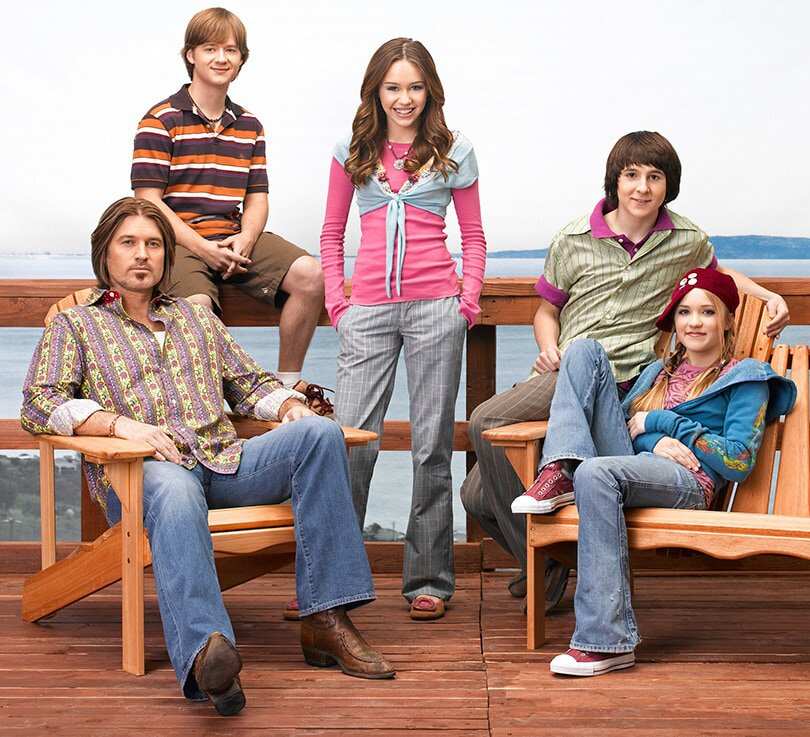 In 2011, he featured as Rudy in the show Kickin' It, a Disney XD production that was a mega hit. He produced and served as a director in some episodes of this show. Afterwards, he was a part of the 2016 web series known as WTH: Welcome the Howler. In 2017, he was in Battle of the Drones that was produced by Mitch Gould and also featured in the pre-production step of the film Mission Impossible. Jason Earles now appears in many other different movies and shows. His association with Disney is still strong.
READ ALSO: Hallie Biden bio: age, children, relationships with Beau and Hunter Biden
What disease does Jason Earles have?
Jason looks very young despite being in his early 40s. It is not unusual for people to mistake him for a teen. His age has been a controversial matter for years. Sources have established that the never-ageing appearance is due to Kallmann Syndrome. This is a rare genetic condition that manifests by the absence or delayed puberty. His body does not produce adequate amounts of growth hormones, so he does not age as an average person should.
Relationships and marriage
Jason is happily married to a beautiful woman. Jason Earles wife is actress Katie Drysen. The couple started a romantic relationship in 2013 leading to their marriage on the 12th of August 2017. The wedding event was held at The Garland Hotel, California. In attendance were fellow Disney actors and actresses such as Emily Osment, Phill Lewis and Moises Arias. The couple had been engaged for slightly over a year before the wedding. The engagement took place in November 2016 at Disneyland after 2 years of dating. It involved a Ring Pop that was later switched with a real engagement ring.
Before his marriage to Drysen, Earles was formerly married to Jennifer Earles. The two started dating while at Rocky Mountain College. This relationship lasted from 2002 to 2013. Together, Jennifer and Earles are parents to Noah Earles. The details of their divorce settlement were not publicised, but Jennifer got custody of their daughter. The reason for their divorce was also not mentioned publicly.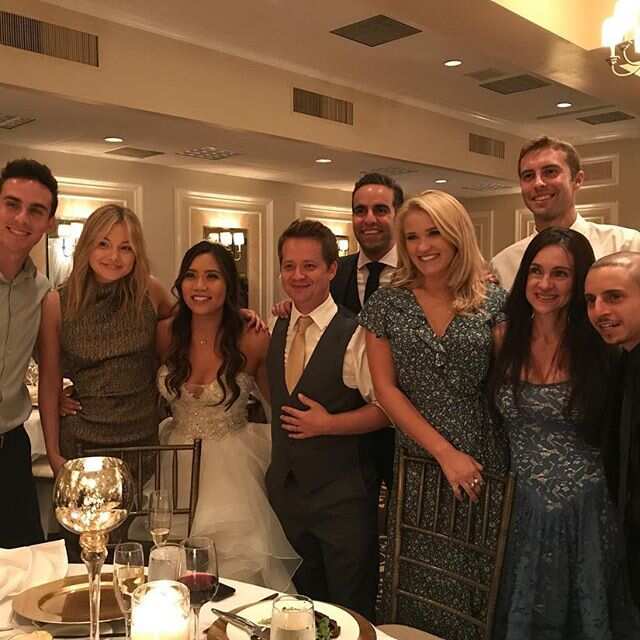 Jason Earles net worth
From his roles as a martial artist, a comedian and an actor, Earles has amassed wealth and riches that have a value of approximately $8 million.
Hobbies and interests
In his free time, Earles often pays visits to his family members or friends. He also enjoys travelling with his gorgeous wife, Drysen. Earles and Drysen live in Toluca Lake, Los Angeles with their 2 cats, Zeke and Donut. You will thus find him spending quality time with his family when he has some free time. He is also a blue belt Brazilian jiu-jitsu holder, so he spends time perfecting his skills in martial arts. Earles also enjoys video games and sports.
Earles has a keen interest in philanthropy. In the past, he gave out memorabilia to his alma mater Rocky Mountain College. His contribution assisted the fundraisers in meeting their goals.
Awards
In 2009, Earles got a nomination for the Teen Choice Award following his exemplary performance in Hannah Montana: The Movie. He once won an award for his cold reading skills.
Presence on social media
Earles is active on social media. He has a verified Twitter page that has approximately 273k followers. His @DukeofEarles handle has sent out over 2,500 Tweets using this account. He also has an Instagram page, @realdukeofearles that has about 212k followers and over 260 posts. His Facebook page has over 30k followers.
Jason Earles is an entertainer by nature. He is best known for his role as Miley's brother in the show Hannah Montana. Despite his short stature, he has navigated the entertainment industry with grace and an ever-present smile on his face. Besides being an entertainer, he is a martial artist, a father of one daughter and a loving husband.
READ ALSO:
Tamiko Bolton bio: age, ethnicity, net worth, marriage with George Soros
Hee Haw Gunilla Hutton biography: age, net worth, how she looks today
Source: Legit.ng