Pat Sajak bio: age, wife, net worth, salary, is he gay?
Any person who has had a successful career in the media industry can report that it takes a strong and undying spirit. There are many obstacles and trials that come alongside the celebrity tag. Pat Sajak, a successful television host, former weatherman, and show host is one of the celebrities who have braved the ups and downs of the industry. His story motivates people to chase after their dreams.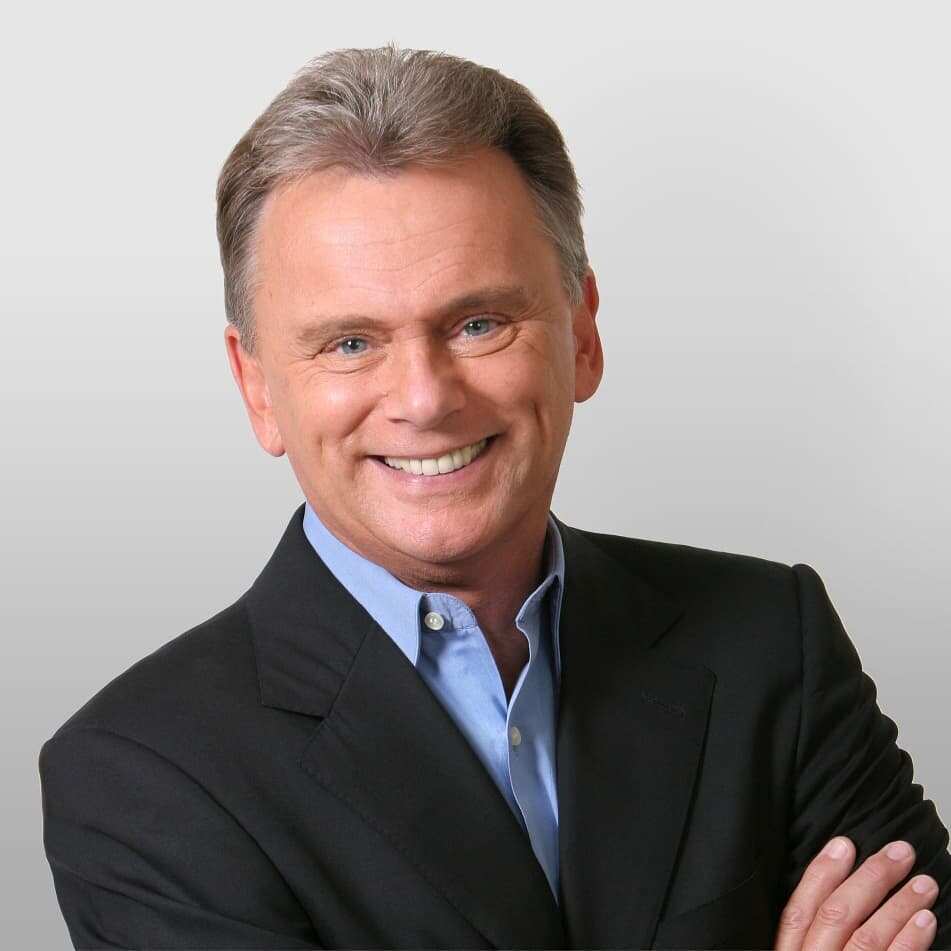 Who is Pat Sajak? He is a multi-talented media personality and former weatherman who is best known as the host of Wheel of Fortune. At birth, his parents named him Patrick Leonard Sajdak. His birthplace is Chicago, Illinois, United States of America. How old is Pat Sajak? Presently, Pat Sajak age is 73 years. He was born on the 26th of October 1946. His zodiac sign is Scorpio.
Profile summary
Name: Patrick Leonard Sajdak
Age: 73 years
Date of birth: 26th of October 1946
Place of birth: Chicago, Illinois, United States of America
Zodiac sign: Scorpio
Ancestry: Polish
Father: Leonard Anthony
Mother: Joyce Helen Brandecka
Step-father: Walter Backal
Sexual orientation: Straight
Spouse: Sherrill (divorced); Lesly Brown (1989 to present)
Children: James and Maggie Marie
Alma mater: Farragut High School, Columbia College Chicago
Profession: Media personality, game show host, former weatherman
Net worth: $65 million
Pat Sajak's early life
The media personality was born and raised in Chicago, Illinois. He was born to a factory worker known as Leonard Anthony and his wife, Joyce Helen Brandecka. Leonard Anthony died when his son was still very young.
The family has Polish roots. All of the media personality's grandparents were of Polish descent. After Leonard's demise, Joyce Helen remarried. Walter Backal became Patrick's step-father.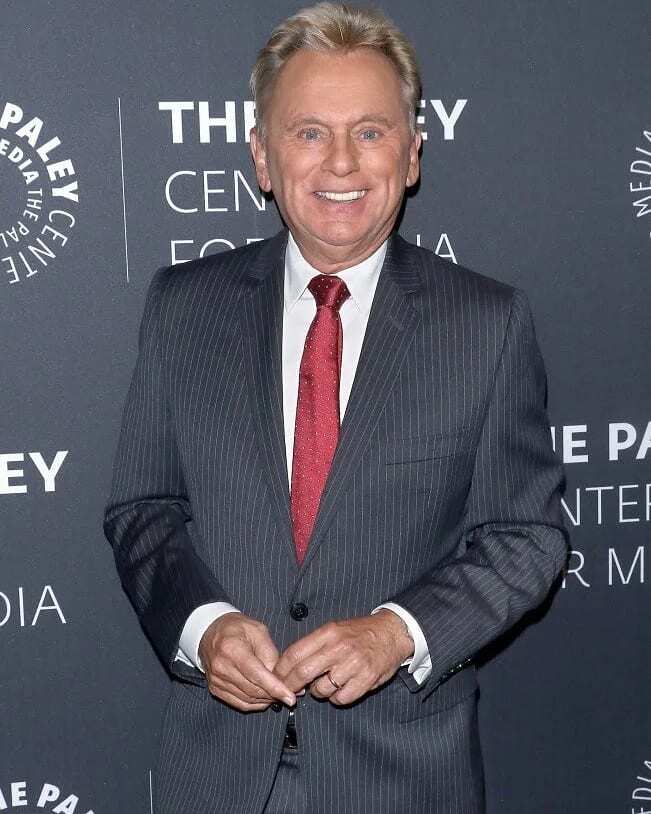 Education
The media personality and former weatherman went to schools within his locality. He attended Farragut High School and graduated from the institution in 1964. Afterwards, he joined Columbia College Chicago for his higher education. He served as Palmer House Hotel's desk clerk while he was still in college.
Career
In his teenage years, he won a contest on the Richard Biondi Show, which aired on WLS radio. He became a guest teen DJ on the show. While he was in college, the broadcasting instructor Al Parker informed him that WEDC, a local radio station, was looking for a newsman. He applied for the job and got it. He worked at the station from midnight until 6.00 am.
Before joining the media industry, Patrick was a disc jockey in the United States Army. He joined the army in 1968 and was sent to Vietnam. He worked at the American Forces Vietnam Network during the Vietnam War, where he hosted the radio show, Dawn Buster. For 14 months, he would sign in with the phrase Good Morning Vietnam!, which is the same one that Adrian Cronauer used.
The early 1970s saw the star serving as a disc jockey for one year. He worked for a Murray radio station in Kentucky. During the same period, he also became the DJ at the Nashville-based WSM. At the time, WSM was playing pop music in the daytime. He later worked for WSM's sister station, WSM-TV. This marked his very first appearance on television.
At WSM-TV, the media personality began as a voiceover artist. He anchored five-minute newscasts, did station identifications and was the substitute weatherman. He created a rapport with Dan Miller at WSM-TV.
In 1977, Los Angeles-based KNBC-TV was searching for a weatherman. The relevant people spotted the media personality and offered him the job. He became the full-time weatherman in the station after accepting the offer.
In 1981, he received an offer to host Wheel of Fortune. Unfortunately, Fred Silverman, the then chief executive officer of NBC, rejected him. Merv Griffin, who was in Pat's favour, imposed a moratorium for him to get the job. He later got the position.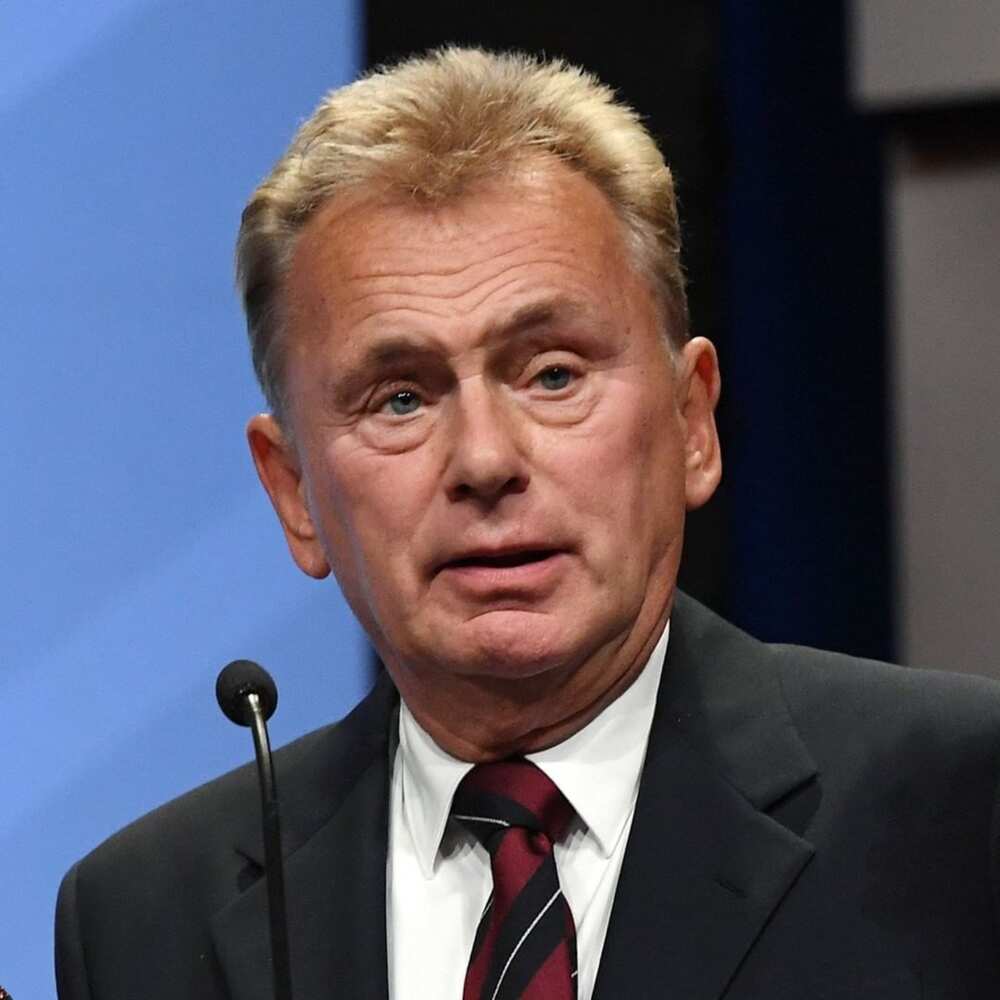 He has been hosting the show since 1983. When he returned on air for the 36th season, he became the Guinness World Record holder for the Longest Career as a Game Show Host of the Same Show. As of the 8th of May 2019, he had been the game show host for 35 years and 198 days. He will host the show until 2022.
Other career ventures
Did you know that this media personality has featured in different shows and made several guest appearances in other talk shows? Well, he has. These include;
Airplane II: The Sequel: He starred as a newscaster in this comedy film which was released in 1982.
Super Password: Between 1984 and 1989, the game show host appeared severally on this show.
Dream House: He was a guest in this game show.
Just Men!: He appeared as a guest.
Late-Night Talk Show: He hosted the show from January 1989 to April 1990 on CBS.
Larry King Live: He was a regular guest host, especially when Larry was unavailable.
Pat Sajak Weekend: In 2003, he hosted this show on Fox News Channel.
Days of Our Lives: In 1983, Patrick portrayed the character of Kevin Hathaway in this daytime soap opera.
The King of Queens: In 2001, he featured in this sitcom's episode, Inner Tube.
Pat Sajak net worth
The media personality is a wealthy man. He has pocketed wallet fattening amounts of money in his career. Currently, his estimated net worth is $65 million. Numerous people are curious about Pat Sajak salary. The celebrity bags a salary of $15 million annually as the host of Wheel of Fortune. He earns about $52,083 per show.
Is Pat Sajak gay?
For many years now, many fans have been interested in the personal life of this media personality. Is Pat Sajak gay? No, he is not. On the 18th of April 2004, the media personality came out as a heterosexual man. He declared his straight sexual orientation via Twitter.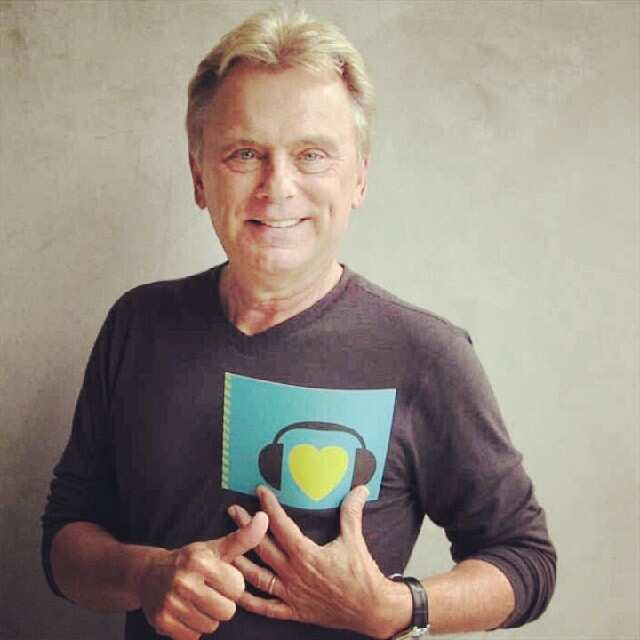 Is Pat Sajak married?
Yes, he is a married man. Before his current marriage, he was married to his ex-wife, Sherrill. The two were an item from 1979 to 1986. The couple resided in a beautiful house in Glendale. The house was put up for sale in 2014 after being renovated. Presently, Lesly Brown is Pat Sajak wife. Lesly is a photographer. She married him on the 31st of December 1989.
The couple has two children. What are the names of Pat Sajak kids? Their first child, a son named James, was born on the 22nd of September 1990. He is 29 years old. Maggie is the name of Pat Sajak daughter. She was born on the 5th of January 1995 and is currently 24 years old.
Where is Pat Sajak house? The media personality has two lovely homes. He and his family reside in their Severna Park, Maryland home. The family also owns a home in Los Angeles, California. From his net worth, it is evident that he is able to afford some luxuries that the ordinary person cannot.
Other facts about the celebrity
What else should you know about this famous media personality?
He is a staunch member of the Churches of Christ.
He is a huge fan of Washington Capitals NHL.
He owns Maryland-based AM radio station WNAV. He has owned it since 1998.
He featured in a short film which aired at Mount Vernon's visitor's centre. In the film, he explained all the attractions of the site to tourists. George Washington resides in this area.
He has authored a few columns for the magazine, Human Events. It is a conservative magazine.
He participates and posts regularly on ricochet.com, which is a conservative blog.
The media personality supports Young America's Foundation. This foundation sponsors conservative speakers to visit various college campuses.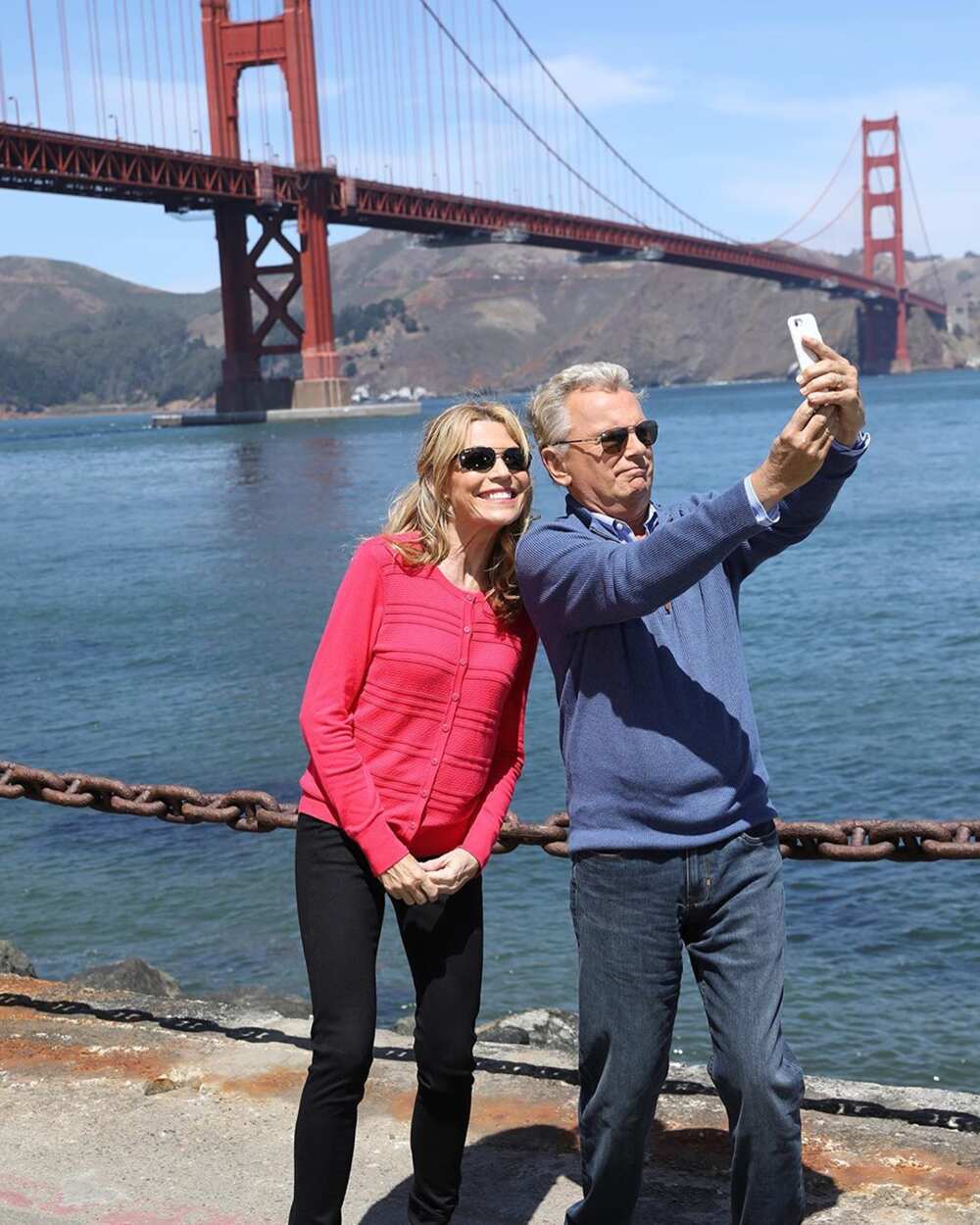 Health issues
The media personality has enjoyed good health for years. Unfortunately, on the 8th of November 2019, he was placed under emergency medical care. He underwent surgery to remove a blockage in his intestines. He is still recuperating. Pat Sajak partner on the show, Vanna White, will be hosting the Wheel of Fortune as he recovers.
Social media
The media personality has an active Twitter account. He often uses this platform to keep in touch with his fans and followers.
Pat Sajak is a famous 73-year-old media personality and former weatherman. He is best known for hosting the game show, Wheel of Fortune, alongside his co-host Vanna White. The celebrated star has been in the limelight for many decades now. His fans are hopeful that he will have a speedy post intestinal surgery recovery so that he can resume his role on this popular game show.
Source: Legit.ng