Noah Centineo bio: age, pictures, girlfriend, movies, net worth
Noah Centineo became an overnight breakout star and teenage sensation in 2018 after the release of the teen-romance movie, To All The Boys I've Loved Before. Since then, the actor's star has continued to shine.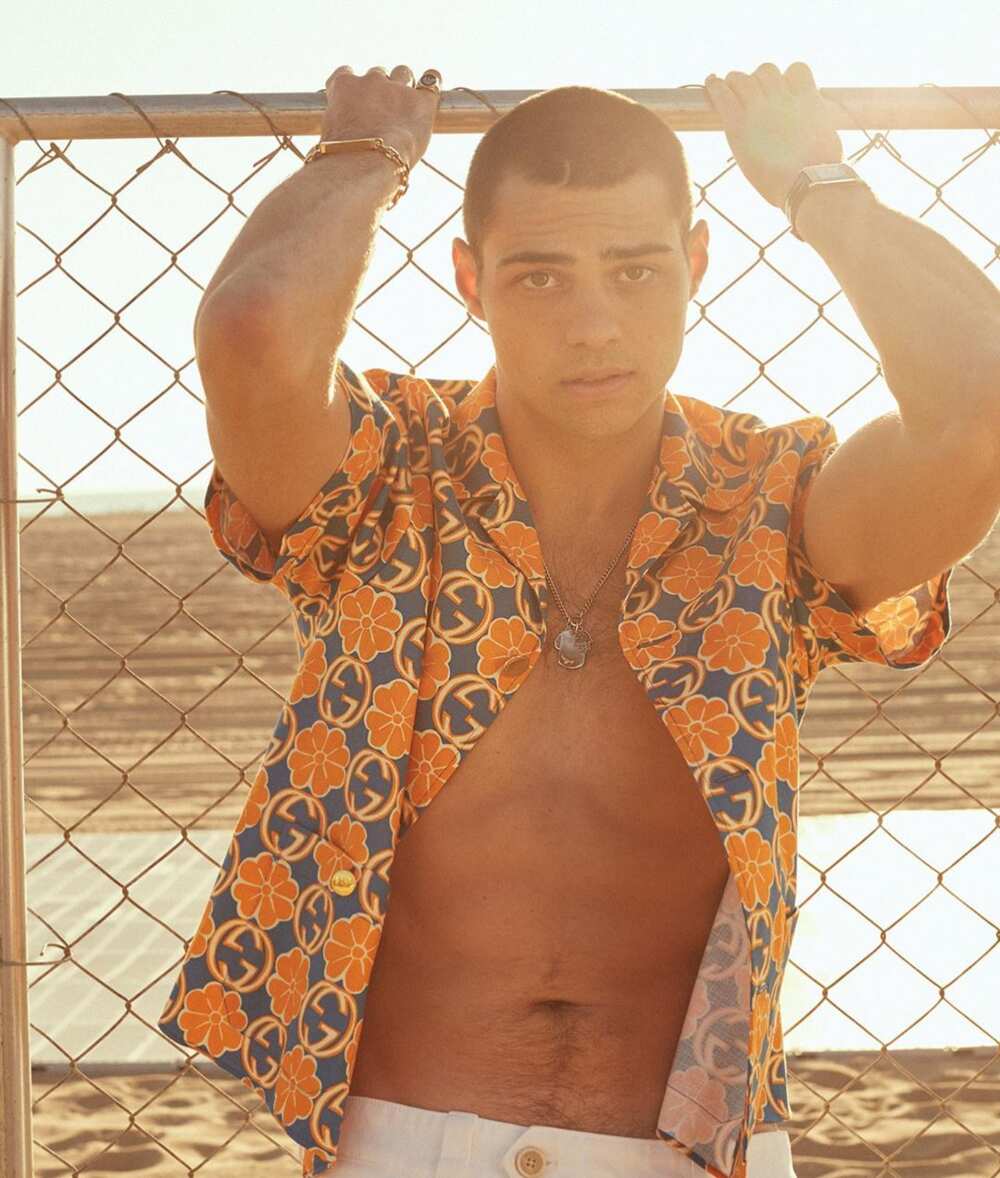 Noah Centineo has been gracing the covers of major magazines but still, the Florida native is still quite humble about his success, and he does not let fame go to his head.
Here is all we know about Noah Centineo's background, love life, and net worth.
Profile summary
Full name: Noah Gregory Centineo
Date of birth: 9th May 1996
Age: 23-years-old
Place of birth: Miami, Florida
Zodiac sign: Taurus
Nationality: American
Ethnicity: Italian, Dutch and Native American
Sibling: Taylor Centineo
Height: 6 ft
Weight: 79 kgs
Eye colour: Hazel
Hair colour: Dark brown
Profession: Actor & model
Net worth: $1.5 to $2 million
Family and background
The actor was born in 1996 to Kellee Janel (Andres) and Gregory Vincent Centineo. Noah Centineo father is a businessman and former pastor.
While he was born in Miami, he and his older sister, Taylor were brought up in Boynton Beach, Palm Beach, Florida. Noah's parents divorced when he was 15-years-old. The actor and his sister were separated.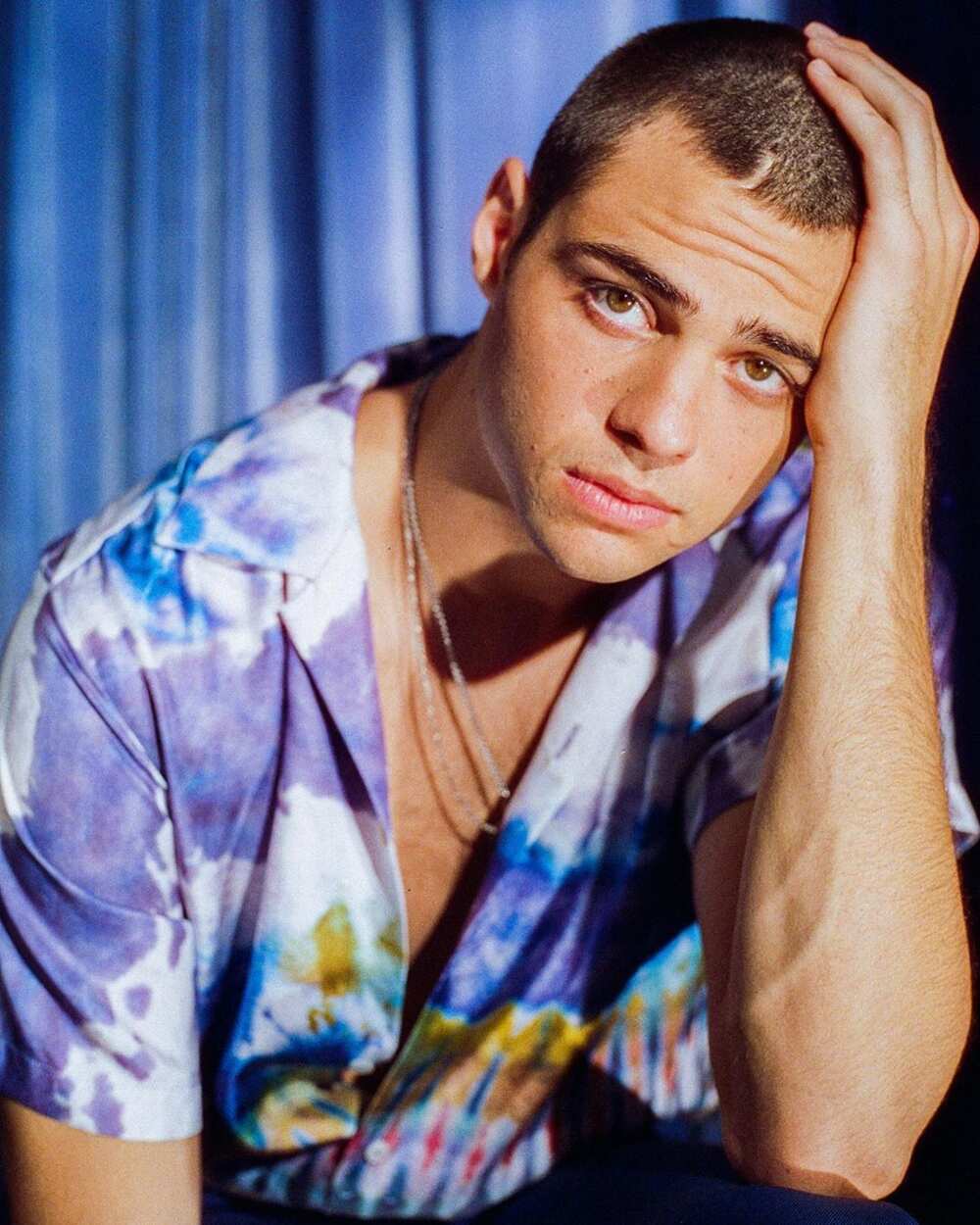 Noah and his mother moved to California while his father and sister remained in Florida. Noah attended BAK Middle School of the Arts and later joined Boca Raton Community High School.
Career and battle with sobriety
Noah started acting in plays when he was in third grade. He started taking improv classes, and they improved his confidence significantly.
Young Noah Centineo realized that he loved the adoration, attention, and applause that came from being in front of people. He described the feeling as euphoric.
After this, he set his eyes on becoming an actor. Today, while he relishes the attention and adoration that comes from acting, he loves his job as he gets the opportunity to tell stories and share ideas.
After his high school graduation, he moved to Los Angeles to pursue a career in acting.
Early this month in an interview with Harpers Bazaar, the young actor revealed that he has previously struggled with drug abuse. At 17-years-old, the actor began drinking alcohol and doing drugs.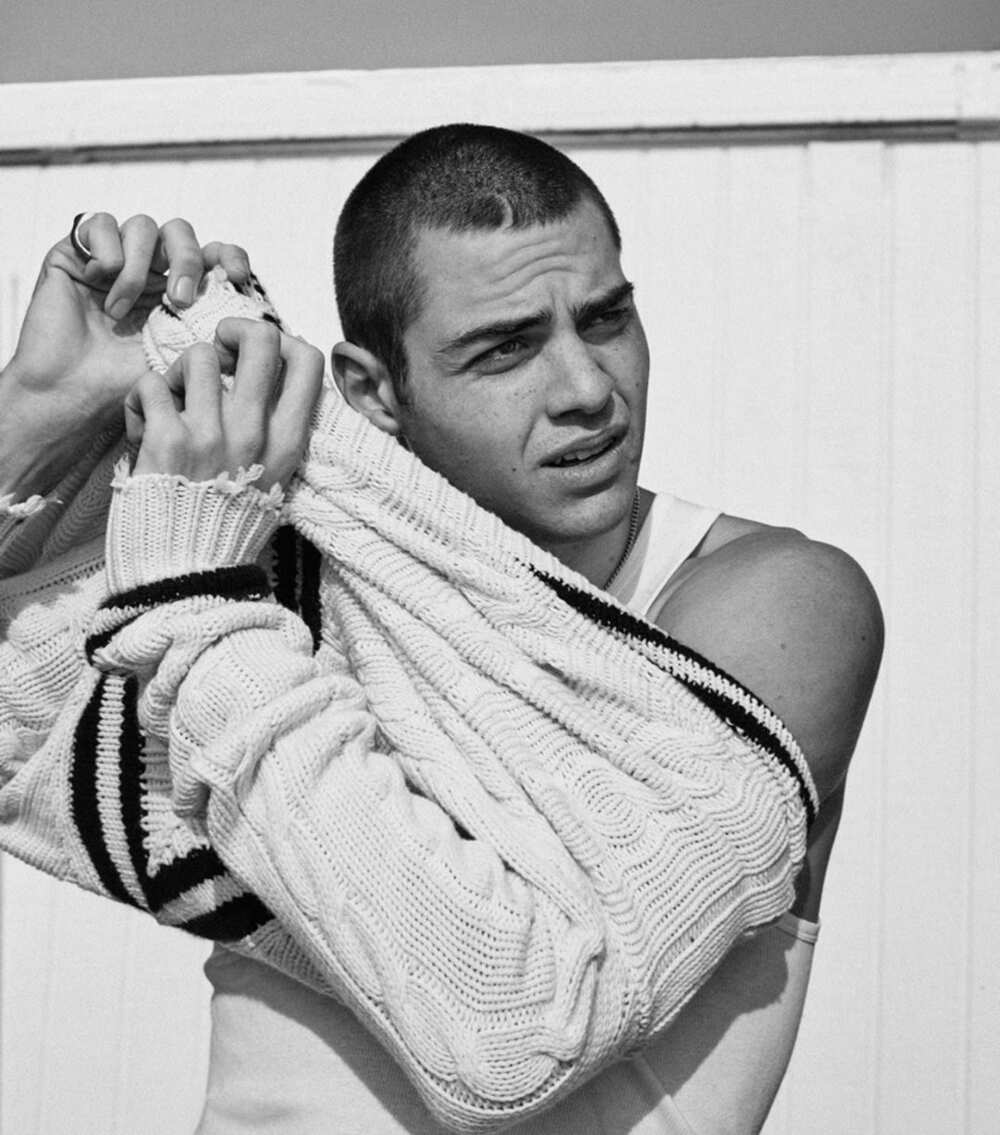 He would drink, do Molly and smoke almost anything that came his way. In the interview, he attributed his drug problems to his parents' divorce. Noah claimed that he tried to fill in the shoes left behind by his father and thus bottled up his emotions.
However, a day before his 21st birthday, he decided to become sober. Thankfully, he managed to do so and remained sober for a year.
Today, he is back to taking alcohol but has stayed away from all other drugs. Centineo also said that when he is working, he does not indulge in alcohol but prefers coffee.
Noah Centineo age
Noah Centineo birthday will be on 9th May 2020. He is currently 23 years old and will turn 24 in a couple of months.
Noah Centineo height
The actor is 6ft tall. A fun fact about the actor's height, Noah lied about how tall he was to get his role inTo All The Boys I've Loved Before.
Because fellow actor Lana Condor is quite short, producers did not want a very tall co-star.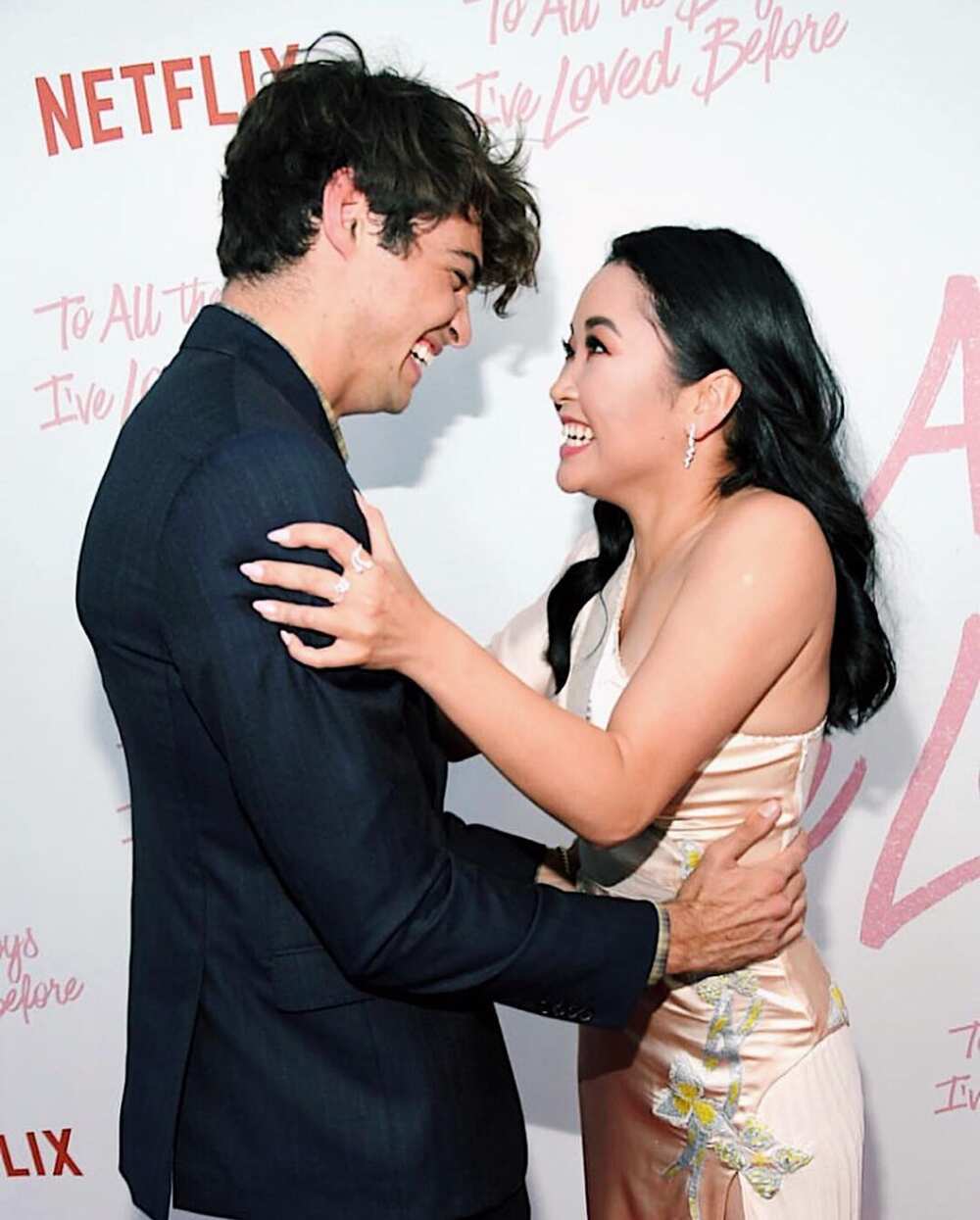 However, they realized the co-stars' height difference when it was too late. To cover up the height difference, Lana's character, Lara Jean, has to wear platform shoes for most scenes on the show.
Noah Centineo movies
The actor made his acting debut in 2009 as Josh Peters in the film The Gold Retrievers. While he had been working consistently since then, his big break came almost ten years later, in 2018.
Centineo played the love interest, Peter, in To All the Boys I've Loved Before (TATBILB) alongside the beautiful Lara Condor. This film made the two young actors household names.
Here are some other movies, TV shows and videos the actor has appeared in:
Turkles (2011) - David
Austin & Ally - In 2011 and 2012, he played the character, Dallas in three episodes of this series.
Shake It Up - For one episode in season three of this show, he played Monroe alongside Bella Thorne and Zendaya.
#TheAssignment (2013) - He played four characters (Ben, Cameron, Noah and George) in four episodes on this comedy show.
Abraham & Sarah, the Film Musical (2014) -Young Ishmael
How to Build a Better Boy (2014) - Jaden Stark
Growing Up and Down (2014) - Ben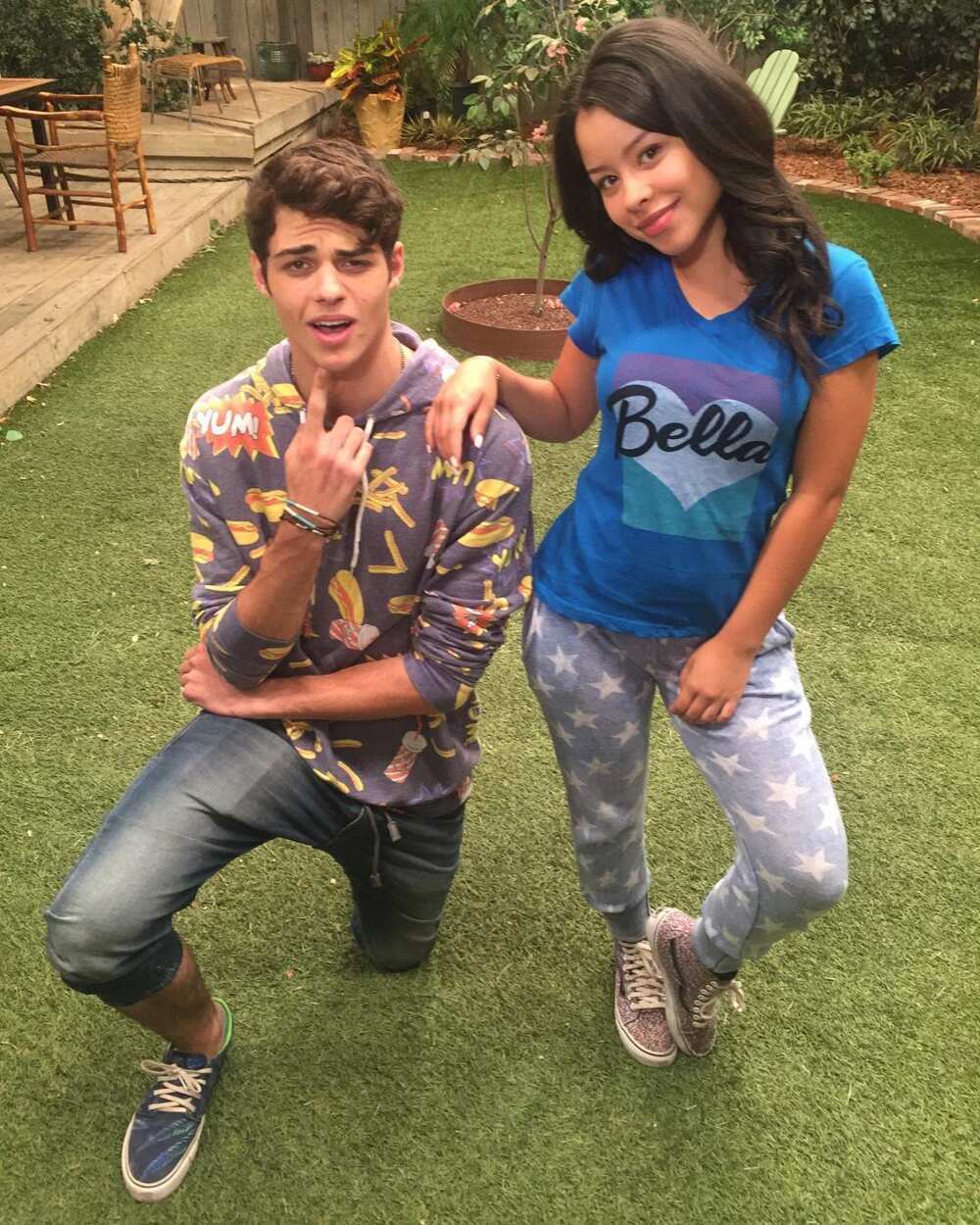 Havana (2017) - He was the love interest in this music video by Camila Cabello ft. Young Thug.
The Fosters (2015-2018) - For 53 episodes, he played the role of Jesus Adams Foster in this drama series. Other than his role on TATBILB, this is his other very famous TV character.
Sierra Burgess Is a Loser (2018) - Jamey
T@gged (2017-2018) - He portrayed the character, Hawk, for 23 episodes.
The Perfect Date (2019) - Brooks Rattigan
Good Trouble (2019) - He reprised the role of Jesus Adam Foster on this The Fosters spinoff.
To All the Boys: P.S. I Still Love You (2020) - He reprised his role as Peter on this second installment of the TATBILB movies
At the moment, Noah has three more films in the post-production phase. They include The Diary, Masters of the Universe and To All the Boys: Always and Forever, Lara Jean.
Noah Centineo net worth
His recent success has made Noah a top contender for most romantic comedy movies. This would lead many to wonder how much the actor is worth.
As for 2020, Centineo's net worth is estimated to be about $1.5 to $2 million. This number is expected to continue rising as the young star is now steadily working.
Not only does he make a living as an actor, but Noah is also a model. He is a brand ambassador for Calvin Klein as well as for the Philippine-based clothing line, Bench.
The actor plans to use some of his income to help those in need. He is in the process of launching a new company, Favored Nations, that will work towards charity work.
Noah Centineo dating history
For many months after the first To All The Boys movie was released, many fans hoped and speculated that Lara and Noah's relationship might have extended from an on-screen romance to a real-life one.
However, those rumours were crushed once Lara explained that she had a boyfriend. Here are all the women that Centineo has dated:
Kelli Berglund - The two were linked in 2014. They starred together in the 2014 film, How To Build A Better Boy.
Kelli was born on 9th February 1996 in Moorpark, California. She is 24-years old and best known for her portrayal of Bree Davenport on the Disney XD show Lab Rats.
Kelli now plays Carly Clarkson on Now Apocalypse and Olivia in Animal Kingdom.
Angeline Fioridella Appel - The two started dating after they appeared together in The Fosters.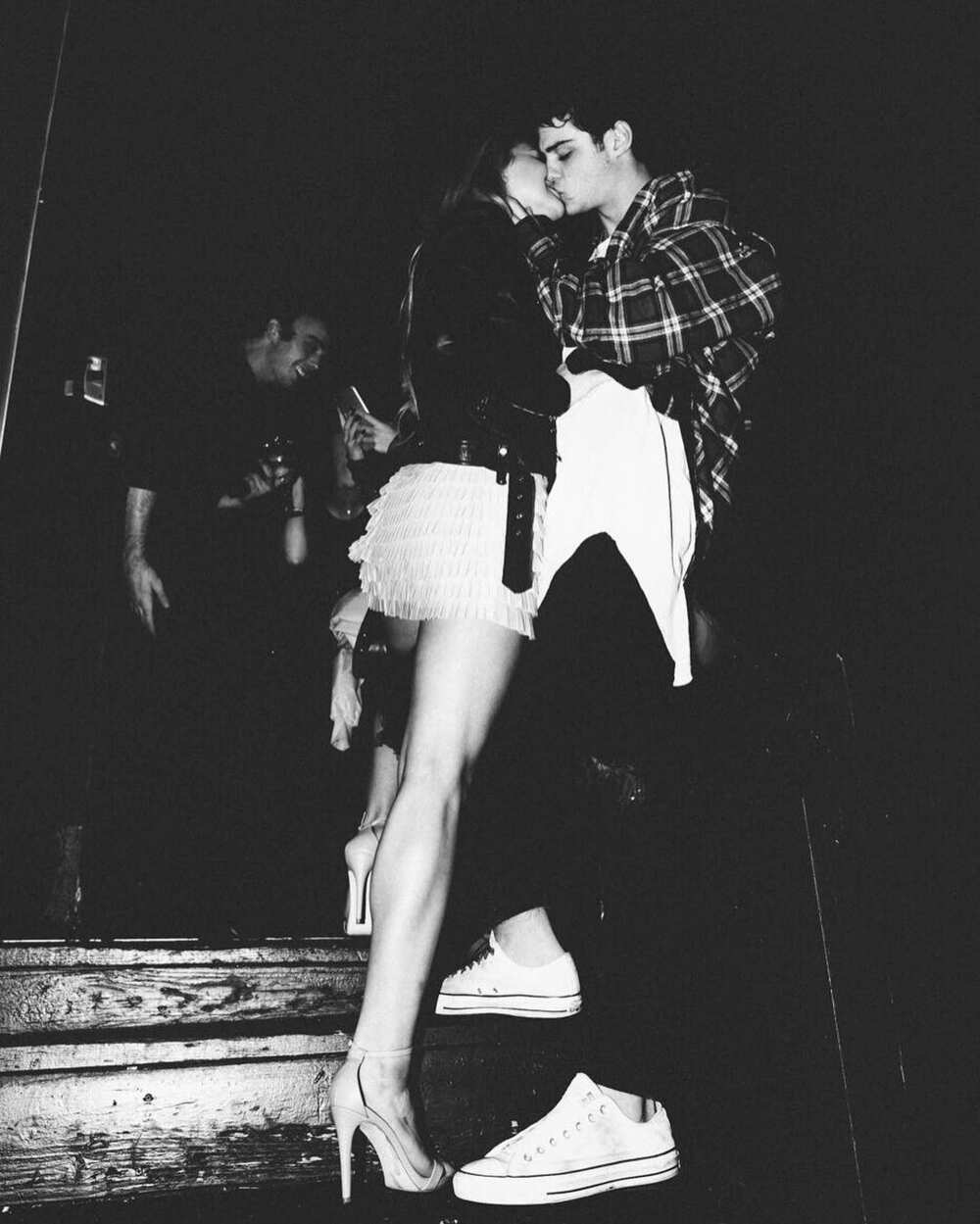 Angeline is a model and actress best known for her work in Step-Up Revolution, Shameless and The Fosters. The couple dated for two years - from 2016 to 2018.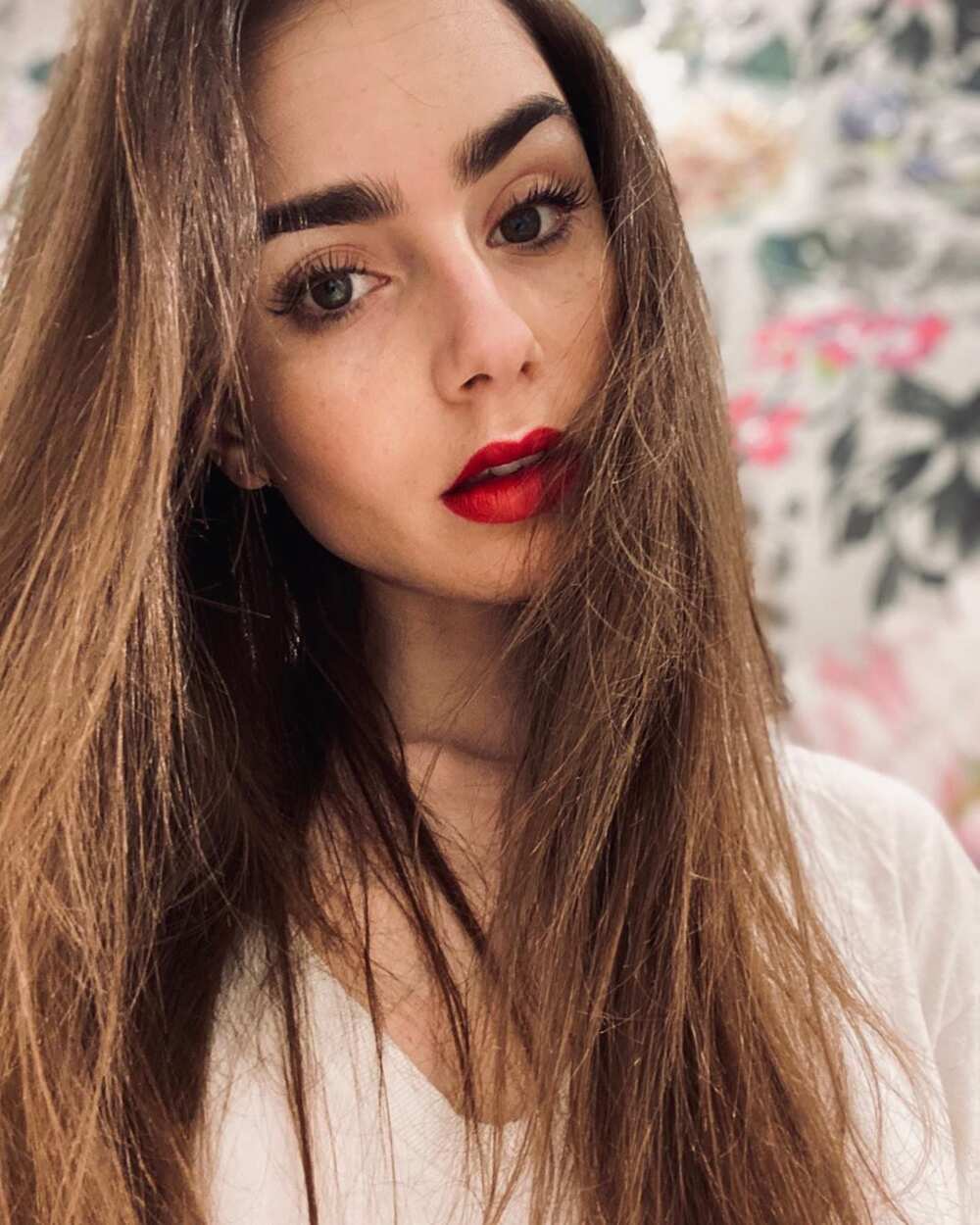 Lily was born in Guildford, the United Kingdom on 18th March 1989. She is an actress, model, and writer. She, however, is dating director, Charlie McDowell.
Noah Centineo girlfriend 2020
Noah Centineo and Alexis Ren were first linked in 2019. While they had been suspected of dating as early as May 2019, their relationship was confirmed later in the year in September.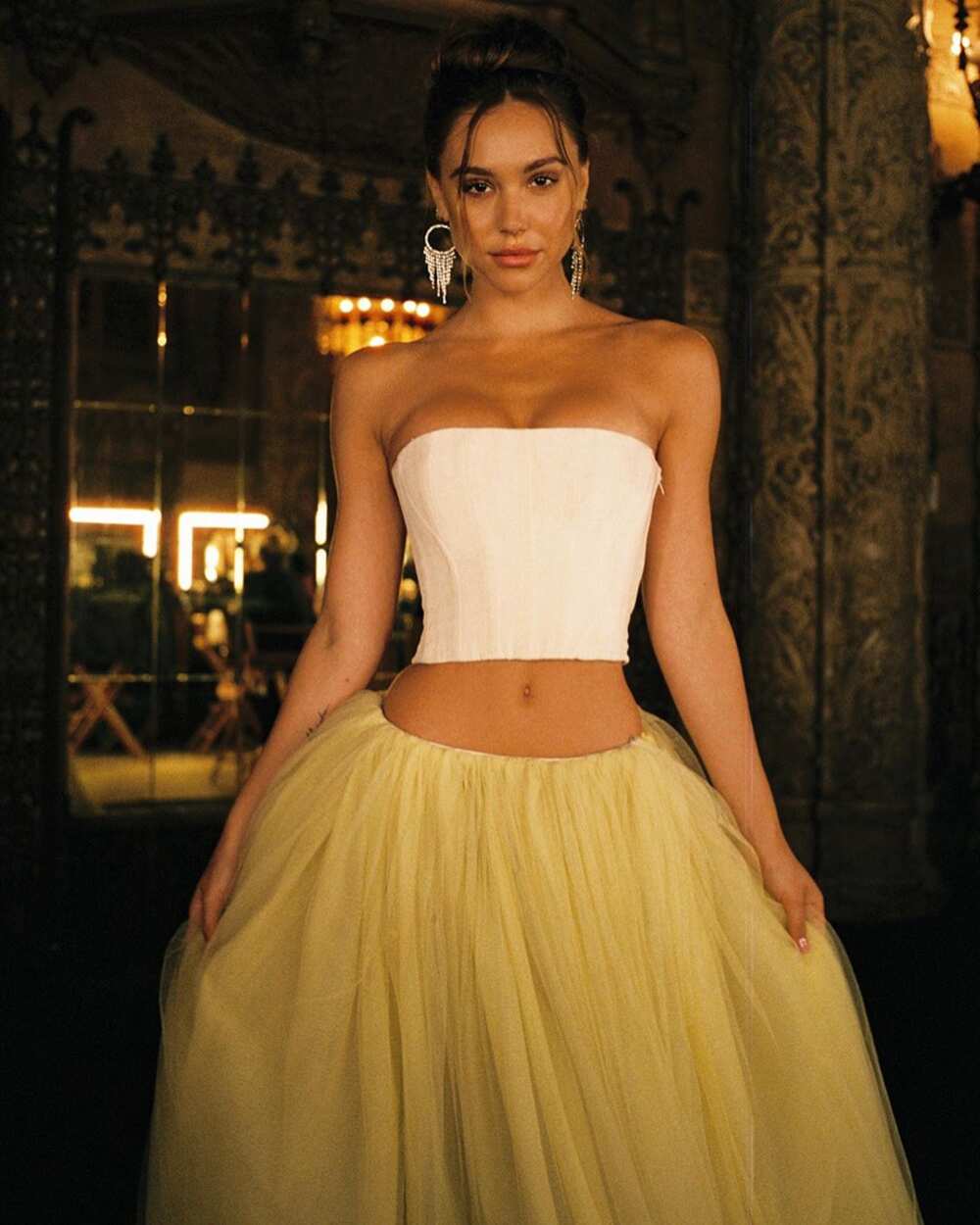 Since then, the couple has opened up more about their romance. Noah Centineo pictures with Alexis can be found on Noah Centineo Instagram.
Alexis, as of today, has not uploaded any images of them together. Her Instagram page seems to be mostly dedicated to just herself.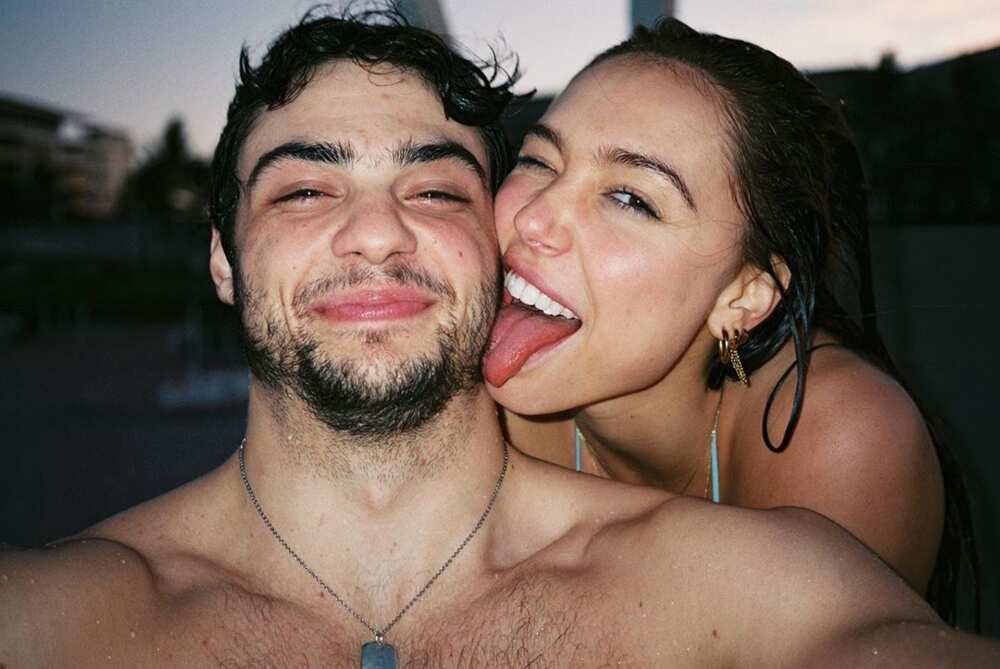 Despite his relationship with Alexis, fans are still holding on to hope that he and Lana might date; especially since early last year on Jimmy Fallon's The Tonight Show when his co-star admitted that they have a 'spark' between them.
In spite of his initial struggles within his family and with addiction, Noah Centineo came out on the other side as a great actor and person. He is definitely one to watch in the acting world.
Source: Legit.ng