Frankie Grande bio: age, net worth, partner
Frankie Grande is an American dancer, actor, singer, producer, TV host and YouTube personality. His signature phrases 'Shine Bright like a Frankie' and 'When people throw shade, SHINE BRIGHTER!' are some of the reasons why this star is quite famous. Here is a chance for you to learn more about him. Read on to get an answer to the question 'Is Frankie Grande related to Ariana Grande?'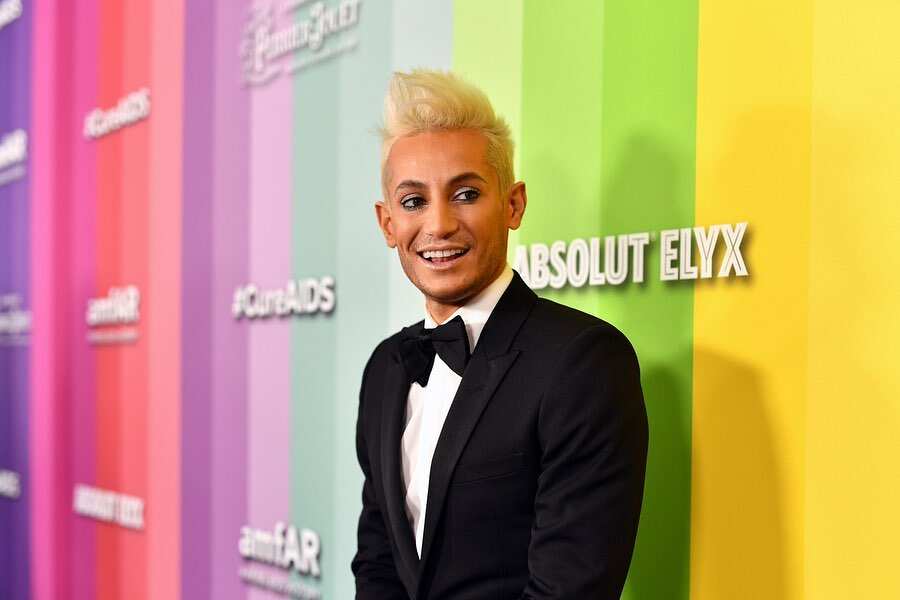 Frankie is a celebrity whose impact is felt the world over. With his numerous philanthropic acts, he is a guy that would be really hard not to love. Here is all we know about him.
Profile summary
Full name: Frank James Michael Grande Marchione
Birthdate: 24th January 1983
Birthplace: New York City
Frankie Grande age: 37 years old
Zodiac sign: Aquarius
Height: 5 feet 7 inches
Parents: Joan Marguerite and Victor Louis Marchione
Hair color: Brown
Eye color: Dark brown
Chest-waist-biceps measurements: 42-32-15 inches
Net worth: $1.5 million
Early life and family
Frankie J Grande was born on 24th January in the year 1983 to parents Joan Marguerite, a chief executive officer for Hose-McCann Communications and Victor Louis Marchione, a physician.
He is well known as Ariana Grande brother. He is Ariana and James Marchione's older half-brother.
How old is Frankie Grande? At the moment, he is 37 years old.
Frankie J. Grande was named after his grandfather. He grew up in Englewood, New Jersey and Boca Raton, Florida.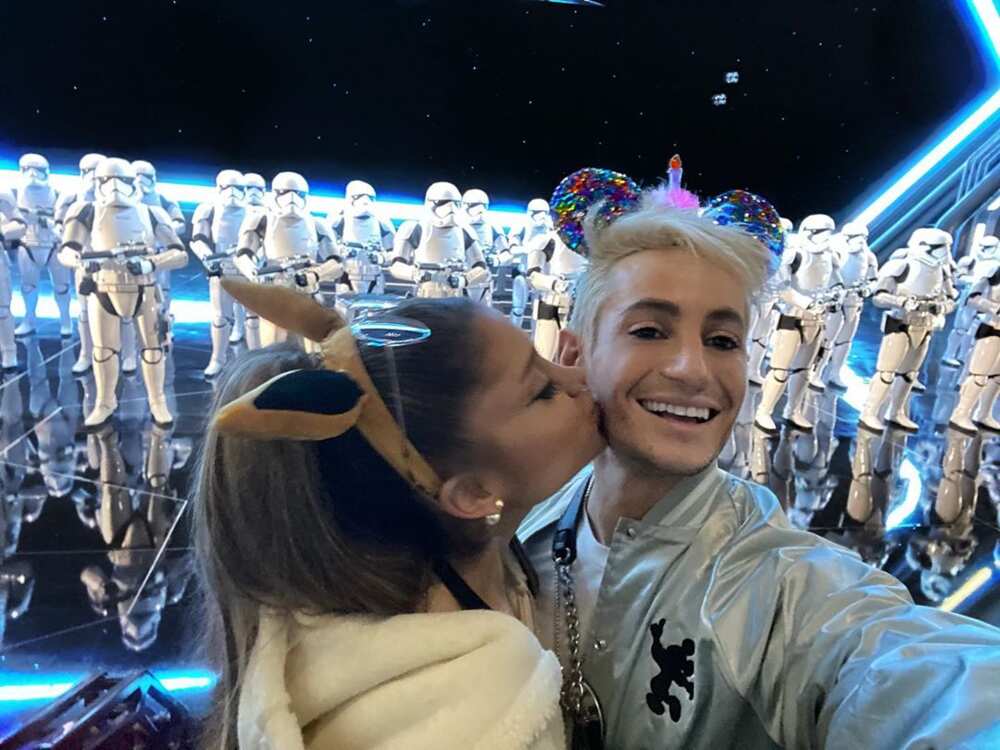 Education
Ariana Grande's brother attended Pine Crest School in Boca Raton. He then went to Muhlenberg College, where he graduated in 2005 with a triple major in Biology, Theater, and Dance.
Professional career
Frankie took an interest in music and showbiz world when he was only five years old.
Originally, Frankie wanted to be a marine biologist. However, after he graduated from college, he played Boots the Monkey in the national tour of Dora the Explorer (2007).
From 2014 to 2015, he performed on Broadway as Franz in Rock of Ages.
From 2001-2010, he performed in Mamma Mia!
Off-Broadway, he also performed in regional theatre productions and on tour.
Frankie has also produced Broadway shows. He appeared in cabaret acts, including his own one-man show 'Livin La Vida Grande'.
In 2014, he was a Big Brother 16 contestant and in the year 2015, he was a judge on the eighth season of America's Best Dance Crew.
In 2015, he appeared in a documentary movie titled Malan Bretona a Journey to Taiwan.
From 2016 to 2017, he co-hosted Style Code Live. In mid-2016, he competed in the UK reality TV show titled Celebrity Big Brother 18.
In 2017, he guest-starred in a two-part episode of the Nickelodeon TV show Henry Danger. The Frankie Grande Henry Danger role involved him portraying a character named Frankini.
Frankie also appeared in the final season of the Netflix TV series Haters Back Off as a fictionalized version of himself.
He has also had theatre performances in George M!, A Chorus Line, and Pippin.
In 2017, he released a single titled 'Queen'.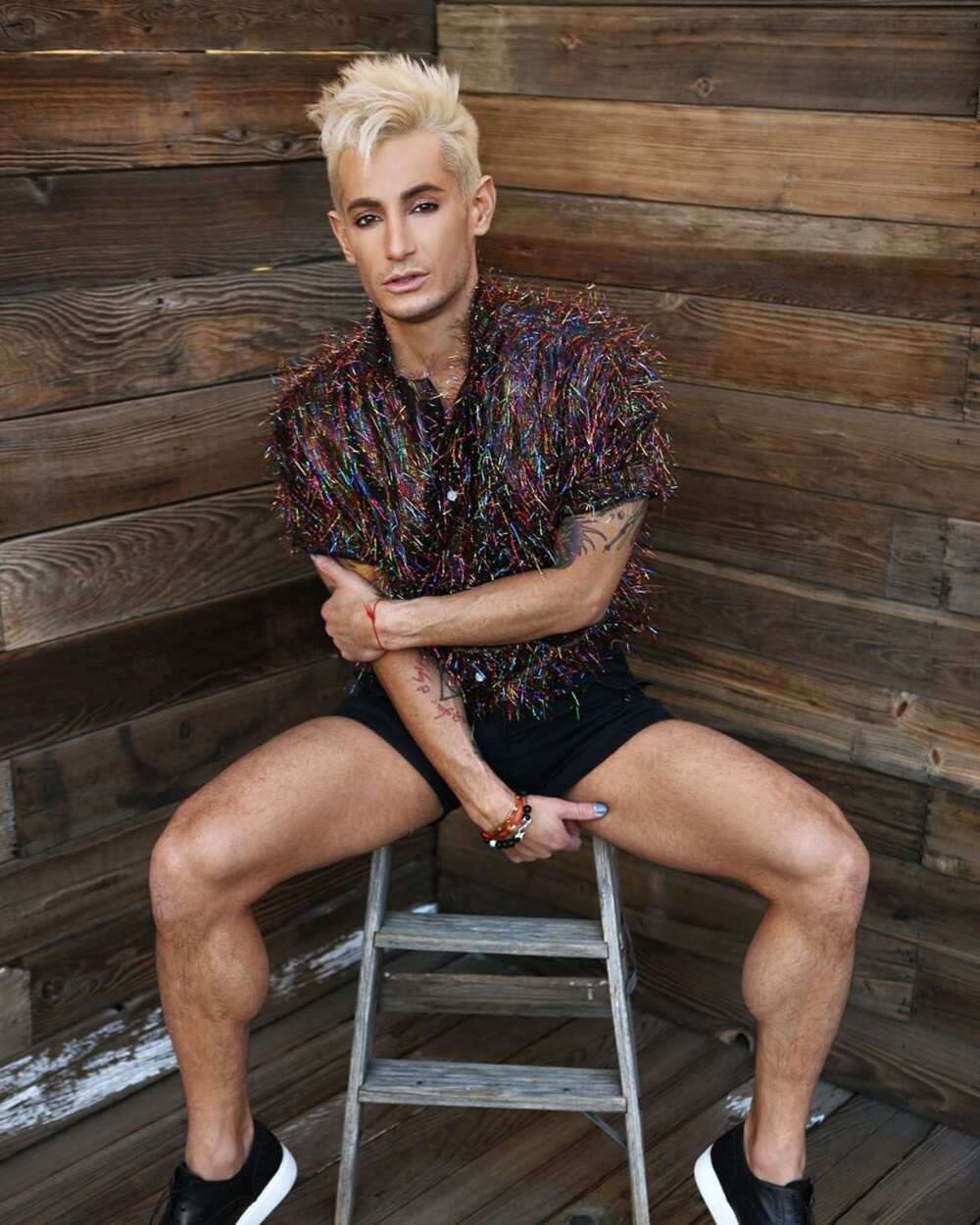 Frankie Grande net worth
How much is Frankie Grande worth? The answer is $1.5 million.
His sister, Ariana Grande, on the other hand, has a net worth of $100 million as reported by Celebrity Net Worth.
Philanthropy
Frankie is also known for his philanthropic acts, which include the following:
In 2007, he co-founded Broadway in South Africa, a non-profit arts organization that teaches performance arts to the underprivileged youth of South Africa.
Frankie donated his Big Brother earnings to BuildOn that works to build and fund schools for the disadvantaged in South Africa.
The YouTube star also helps people to fight HIV/AIDS by participating in an annual event of AIDS/LifeCycle.
Frankie Grande believes that it is not difficult for him to take some time out of out from work to support causes that are important to him. He once said:
"As an outspoken, homosexual man who is a part of the LGBTQ community, I do a lot of work on behalf of my community...Throughout my career, I have met a lot of amazing people and amazing organizations. When they reach out to me, I make it a point to say yes as much as I humanly can. Helping people is what drives me. It's what keeps me sane. I think I am happiest when I am giving back."
Dating life
Frankie is openly gay. In 2019, he began dating Hale Leon. Hale Leon is an Instagram star, social media influencer, and model who was born and raised in New York.
Hale is also known for his passion for video games and he works as an App Developer.
Before his relationship with Hale, there were rumors that he and model Tayte Hanson were secretly dating and probably even living together.
Fun facts about Frankie Grande
His favorite hobbies include swimming, biking, twerking, doing impersonations, and making funny videos with his friends.
He launched a unisex perfume brand with Ariana titled Frankie by Ariana Grande.
He has six dogs, whose names are Sirius Black, Toulouse, Ophelia, Coco, Fawkes, and Cinnamon.
He has a YouTube channel with 462 thousand subscribers to date. He often collaborates with Lohanthony, GloZell and Miranda Sing.
His Instagram account has 2.1 million followers while his Twitter account has 1 million followers.
Frankie Grande is not just a media personality, but he is also a philanthropist whose acts of charity impact many people's lives. He is truly one to admire.
Source: Legit.ng