Matt Lauer bio: net worth, wife, salary, where is he now?
Matt Lauer is an American journalist and TV host well known for being the former host of the NBC daily live broadcast, Today. The journalist, who was once very popular, lost his job in 2017 after sexual misconduct allegations were made against him. What was he accused of, and where is Matt Lauer now?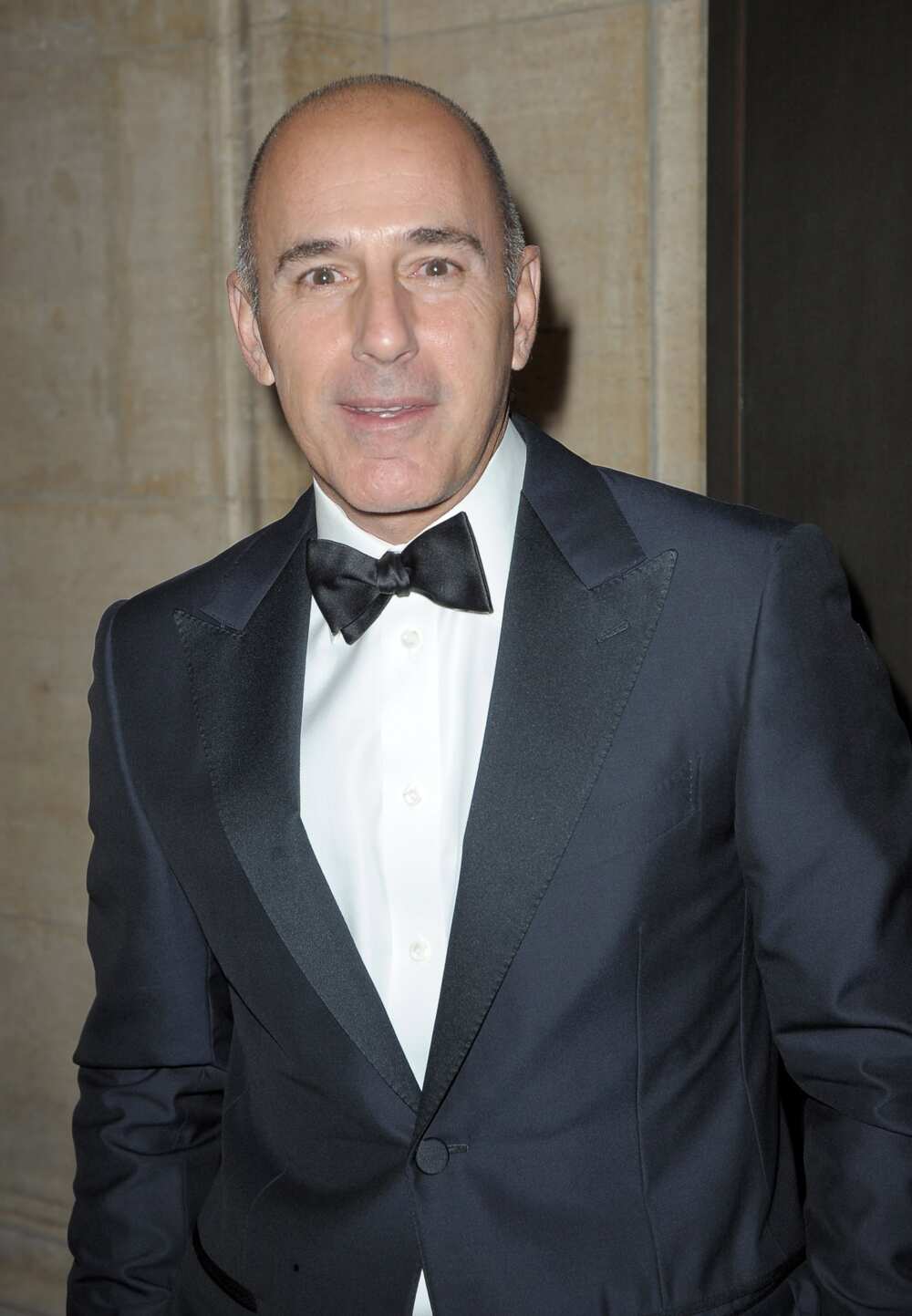 Up until 2017, Matt held the coveted anchor position at NBC's Today. The journalist, until his abrupt firing from the show, was one of the most known anchors in the station. Find out more about him now.
Profile summary
Name: Matthew Todd Lauer
Birthday: December 30th, 1957
Birthplace: New York City, New York, United States of America
Age: 62 years
Zodiac sign: Capricorn
Occupation: Former television host
Height: 5 feet 11 inches or 1.8 metres
Weight: 71 kilograms or 156lbs
Eye colour: Brown
Hair colour: Black-white
Body measurements: 42-32-35
Shoe size: 9 (UK)
Biceps size: 14
Father: Robert Lauer
Mother: Marilyn Kolmer
Stepfather: Richard Kolmer
Spouse: Nancy Alspaugh (m. 1982-1989); Kristen Gesswein(briefly engaged between 1989-1996); Annette Roque (m. 1998 - 2019)
Children: Jack Matthew, Romy, and Thijs
Net worth: $60 million
Alma mater: Ohio University
Matt Lauer age
How old is Matt? At the moment, the journalist is 62 years old. He will celebrate his 63rd birthday on December 30th this year.
Family
Matt was born to parents Robert, a retired bicycle company executive, and Marilyn Kolmer, a boutique owner and former model. Robert divorced from Matt's mom and died of cancer in the year 1997. He was 74 years old at the time of his demise. Matt's mom, Marilyn, got remarried to Richard Kolmer, the journalist's stepdad.
The former Today host has a sister known as April Stone. She was born in 1953, is married, and has two children.
When it comes to his ethnicity, it is in the public domain that his father's family was Ashkenazi Jewish from Romania and Poland. At the same time, his mother's was English, Scottish, Northern Irish, German and Dutch.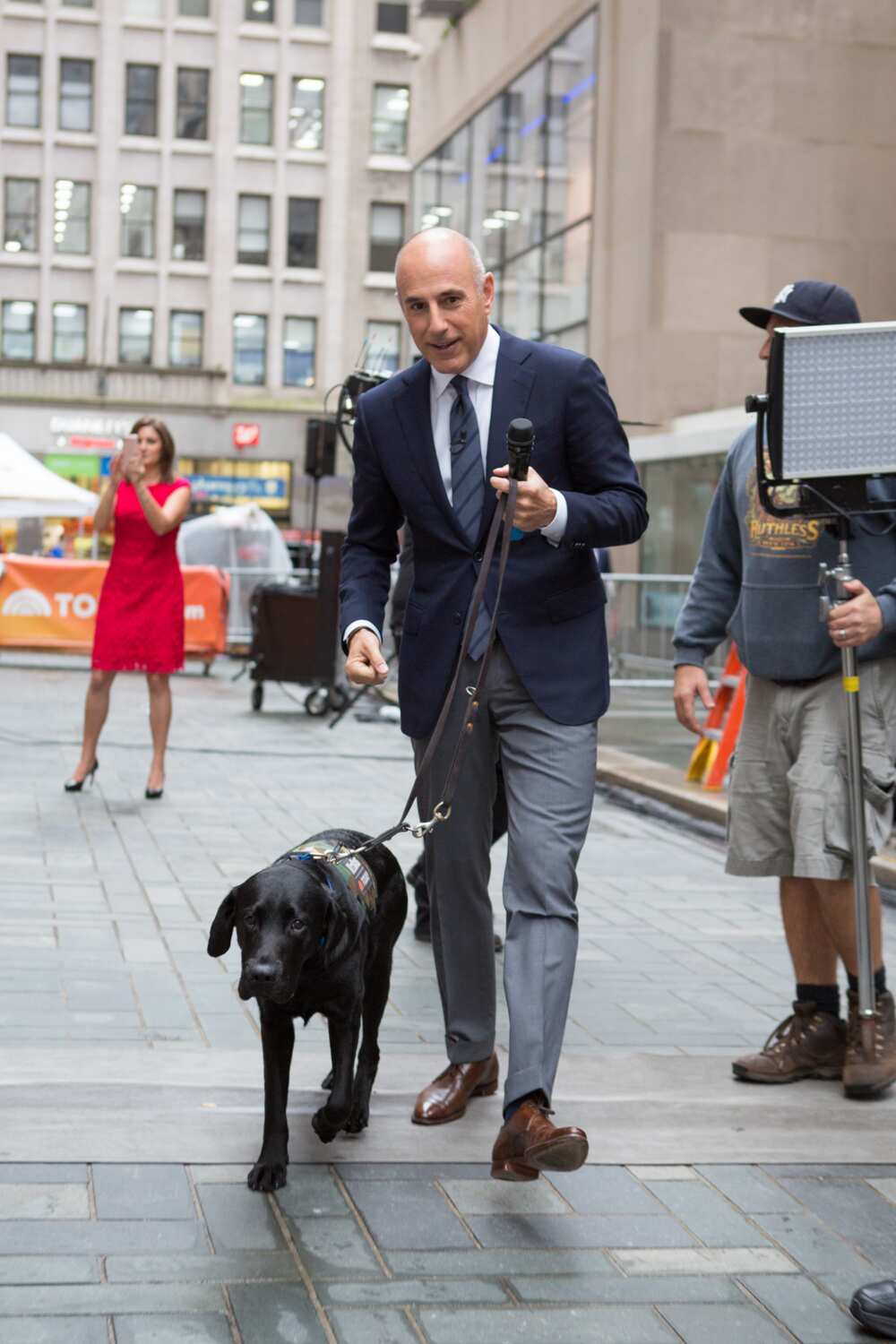 Education and career
Matt went to Greenwich High School and later attended Ohio University where he majored in Communications. However, in the year 1979, he took an internship at a West Virginia television station, WOWK, hereby making him quit school when he was just four credits shy of graduation. He later obtained his degree in Communications in 1997.
While working at WOWK, he soon became the news producer and on-air reporter for the station.
For the next ten years, he reported for various stations in the East Coast and went ahead to host PM Magazine(1980-1986).
In 1989, he relocated to New York, where he hosted television shows and became the co-host of 9 Broadway Plaza.
In 1992, he became the co-anchor of Today in New York. Later on, in 1993, he became the co-anchor of Live at Five. He soon began filling in as a newsreader and co-anchor of Today.
In 1994, he became a regular news anchor for Today, and in 1997, he became the co-host of the show.
He held the position up and till November 2017 when he was fired following sexual misconduct allegations made against him by an NBC employee.
Why was he fired?
On November 29th 2017, NBC terminated its contract with Matt(with no financial settlement) after an unidentified NBC female employee reported that Matt had s*xually assaulted her during the 2014 Winter Olympics in Sochi, Russia. The employee went ahead to report that the assault continued after they got back to New York.
Responding to the accusations and others that followed, Matt expressed,
'"my sorrow and regret for the pain I have caused others by words and actions…some of what is being said about me is untrue or mischaracterized, but there is enough truth in these stories to make me feel embarrassed and ashamed."
Weeks later, Today production assistant Addie Zinone made accusations on Lauer, claiming that Lauer used his position to force her to have a sexual relationship with him and she could not refuse because her career was in the line.
Journalist Ronan Farrow, in his book Catch and Kill, revealed that Brooke Nevils(the previously unnamed former NBC News employee whose complaint contributed to Matt's firing) reported that Lauer anally r*ped her in his hotel room while they were attending the Sochi Olympics in 2014.
Responding to the allegations, Matt claimed that he did not r*pe her and that the intimate act was consensual. He also claimed that he had never forced anyone to sleep with him and that they had had an affair for several months.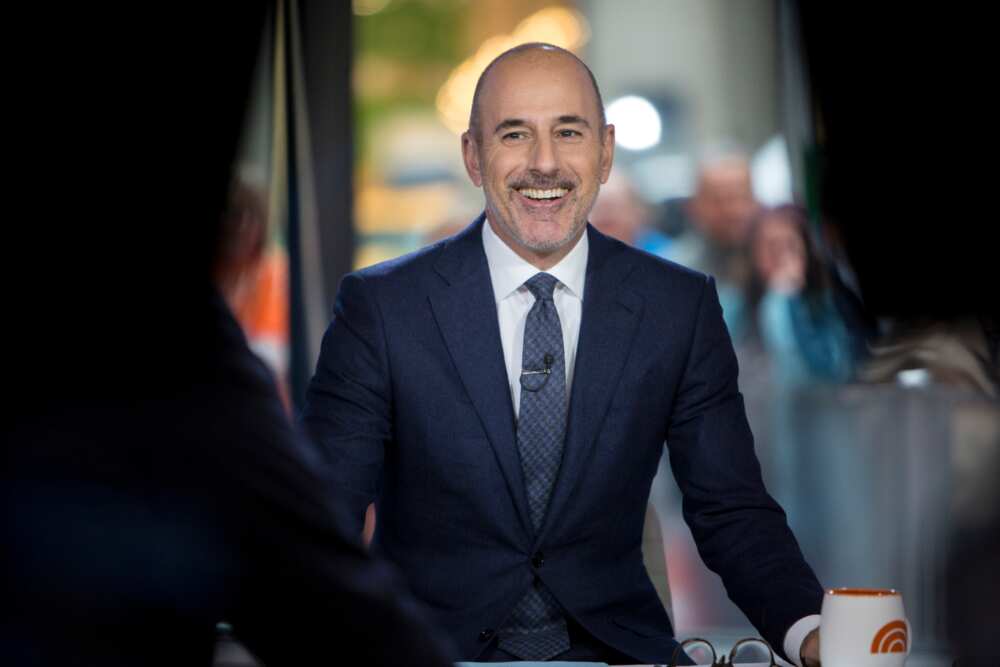 Did Matt's Today co-anchor know about his sexual misconduct?
The Ann Curry Matt Lauer relationship, as reported, did not depict close friendship. Sources claim that the two barely spoke off-air.
The tension between the two rose even higher in 2012 when Ann Curry was abruptly fired from the show. Many speculated that the end of her career at Today was because of the differences she had with Lauer and because the two lacked chemistry. It was also speculated that she was dropped due to the low ratings, which was quite hard to believe seeing as she had worked on Today for 15 years.
She began co-hosting alongside Matt in 2011 and just a year later, was fired.
According to Ann Curry, in 2012, a woman approached her, telling her that Matt s*xually assaulted her. Ann then told NBC executives about his behaviour, an act that is assumed to be the cause of her firing.
In 2017, Ann Curry made it clear that she was not surprised by the allegations made against Matt.
It is clear to see that there is no love lost between Matt Lauer Ann Curry.
Who is Matt Lauer wife?
Is Matt Lauer married? Currently, he is not. However, he is reportedly dating longtime acquaintance Shamin Abas, a marketing and PR executive. The two spent the holidays at his home in New Zealand.
Who has he been involved with in the past? Here is a brief summary of his dating history.
Nancy Alspaugh: The 1955-born TV producer was Matt's first wife. They were married from 1982 to 1989.
Kristen Gesswein: Between 1989 and 1996, he was briefly engaged to the newscaster.
Annette Roque: Annette is a Dutch model who met Matt on a blind date in 1997. They got married in October 1998 but separated in 2017 after sexual misconduct allegations were made against Lauer. Matt Lauer divorce from Ann was finalized last fall. According to the divorce settlement, Lauer will pay Annette $20 million. Annette will also retain ownership of the horse farm they jointly owned in the Hamptons. Lauer is also selling his $44 million home in the Hamptons as part of his divorce settlement.
Matt Lauer kids
Annette Roque is the mother of the three Matt Lauer children:
Jack Matthew Lauer - Born on July 26th, 2001
Romy Lauer - His only daughter, born on October 2nd, 2003
Thijs Lauer - His second son, born on November 28th, 2006
Matt Lauer net worth
How much is the man's net worth? According to celebritynetworth.com, his net worth is $60 million.
What was Matt Lauer salary?
At the peak of his career, he earned $28 million a year. His NBC News contract in 2012 earned him $25 million a year while his 2016 contract earned him $20 million a year.
What is Matt Lauer doing now?
Where is Matt Lauer? After being fired from NBC, he has maintained a low profile, focusing on family and chilling in his home in the Hamptons.
Matt Lauer is not a new name in the television industry. Apart from being a journalist, he is also a father of three children whom he is focussing on at the moment.
Source: Legit.ng