John Amos bio: age, net worth, wife, son, death rumors
John Amos is a jack of all trades who mastered the art of American football before honing his acting career. Off-screen, the actor is a philanthropist and has a big heart when it comes to helping, especially the youth.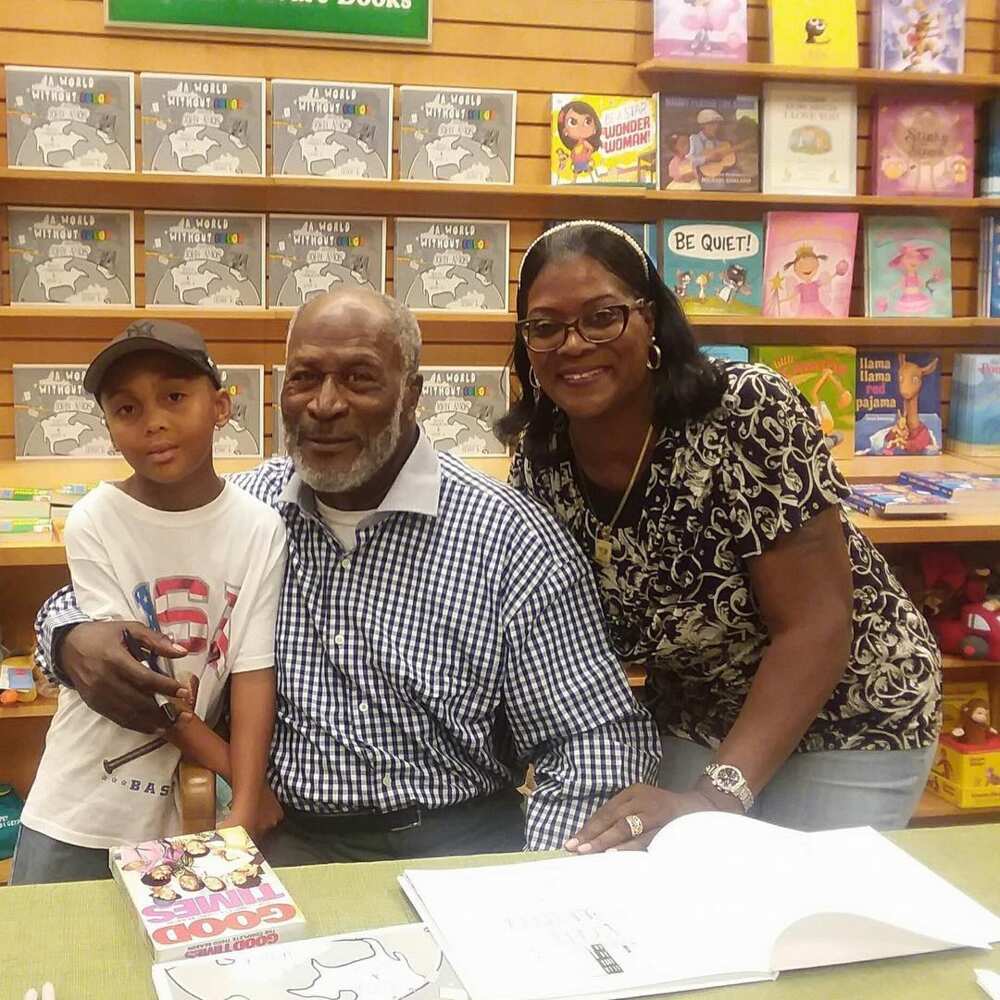 John Amos had never threw in the towel despite being looked down upon by his critiques when he was hustling and trying to be a millionaire. He worked hard and when he landed his prominent role in The Roots TV show, well as they like to say, the rest of his acting career is history. We are going to answer the following questions:
Who is John Amos?
How old is John Amos?
Is John Amos dead?
What movies and TV shows has he acted?
Does he own an island?
We got you covered in the above questions on his summarized bio profile as well as his net worth, and movies.
Profile summary
Birth name: John Allen Amos Jr.
Place of birth: Newark, N.J, USA
Raised: East Orange
Date of birth: 27 December 1939
Zodiac sign: Capricorn
John Amos dead/alive: Alive
John Amos age: Will be celebrating his 80th birthday in December 2019
Height: 1.81m
Parents: Son to a mechanic, John Amos Sr, and Annabelle P.
Children: Shannon Patrice and K.C.
Grandchildren: Quierra Williams
Ethnicity: African American with Ghanaian ancestry
John Amos wife: Elisabete De Sousa (m. 1982 to date)
Ex-wives: Noel J. Mickelson (1965-1975), Lillian Lehman (1978-1979)
Education: Attended East Orange High School. The philanthropist went to Colorado State University after getting an athletic scholarship for higher education. He majored in social work. Also, an alumnus of Long Beach City College
Profession: Played professional football between 1962 and 1965 for Kansas City Chiefs and Denver Broncos, professional director, actor, and producer since 1965 up to today
Social media: Has more than 27k followers on Instagram and on Facebook, he has over 37k followers.
Trivia: He was once working with lawyers to help people get their bail reduced, worked at McDonald's he was trained to be a manager, a champion of Golden Gloves boxing
John Amos died
Is John Amos dead or alive is the question we all want to know. Well, according to the internet the actor was declared dead on social media in 2016. His internet death was a cruel hoax causing internet frenzy. The almost 80-year-old celebrity is doing great and is still working with some films even in pre-production which feature him.
Marriages
The philanthropist was married to Noel for ten years and called it quits. After three years he again settled with an actress, Lillian Lehman. Unfortunately, things did not work out between the two, and the marriage ended after a year. Well, they say third time is a charm, and indeed it is for the African American actor. He has been married to Elisabete since 1982. There is nothing much to talk about the relationship since Elisabete loves her private life away from scrutiny.
John Amos son, KC and daughter Shannon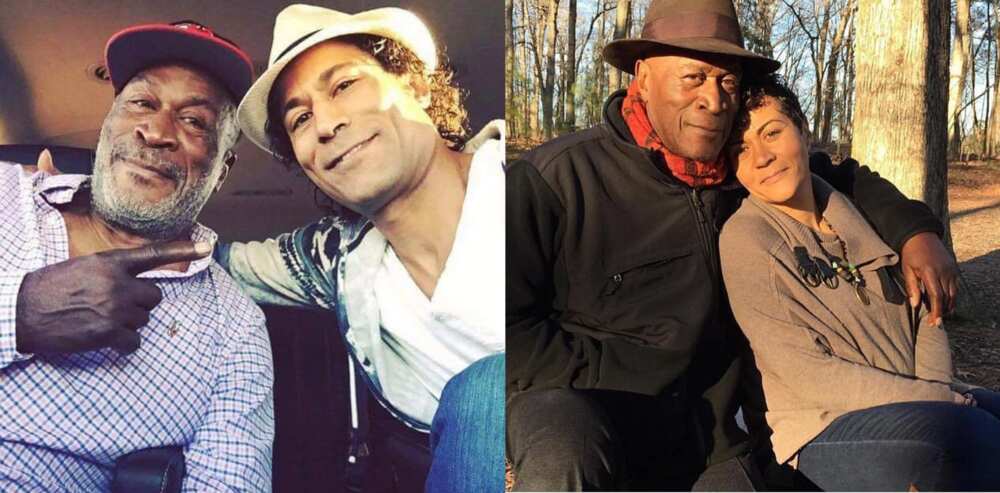 The actor started his film production company, Colored Wind Productions, as a stepping stone for his son. The first movie to be produced under this company and the actor got to work alongside his children on the making of The Watermelon Heist. KC was born Kelly Christopher Amos and is an actor and a director. He is the brother to Shannon Amos.
Shannon also goes by the nickname Shan is the daughter of the philanthropist together with Noel. Her mother has Eastern Europe descendant of the Ashkenazi Jewish. The lady followed in the footsteps of her father and ventured into the career of entertainment in Hollywood. The beautiful lady was encouraged to learn the business side of the film industry while growing up in Hollywood. Shan first worked as an intern alongside Spike Lee who was directing the movie Mo Better Blues. This opportunity was the stepping stone of the lady to becoming a producer later as well as a writer. Her career journey is mind-blowing and has not stopped aiming for the stars!
READ ALSO: Tempestt Bledsoe now: age, net worth, husband, kids, arm
Films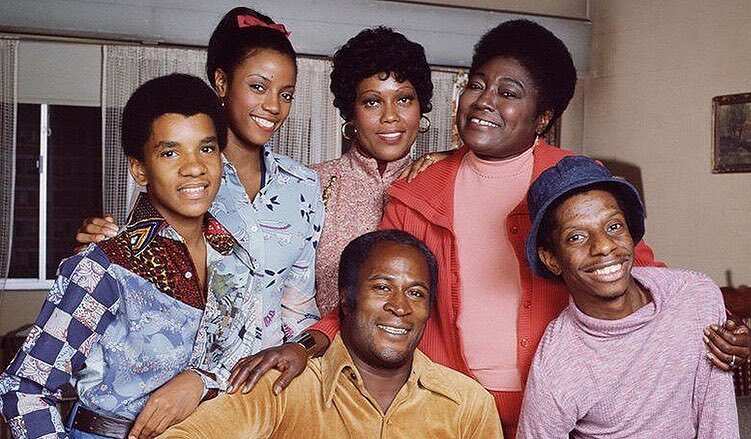 The actor is known for the classic TV show Good Times where he starred as James Evans Sr. He played James from 1974 to 1976 before he was fired. The producer was let go due to differences with the production crew when he tried to chip in on writing the scripts. Other classic films he has been featured include Roots, 30 Rock, Coming to America, Two and a Half Men, Dr, Dolittle 3, The West Wing, All About the Andersons, The Fresh Prince of Bel-Air among others. Speaking of films, here are his latest movies and TV shows from 2011 to date:
The Ranch (2017-2016)
Hauntsville (2016)
Nubbin and Friends (2016)
Judge Amos (2015)
Tamales and Gumbo (2015)
Mercy for Angels (2015)
Act of Faith (2014)
Untitled Martin Lawrence Project (2012)
The Bob Show (2012)
NYC 22(2012)
Madea's Witness Protection (2012)
Zombie Hamlet (2012)
Shadow Hills (2011)
Net worth
John Amos net worth is estimated to be around US$3 million with most of the money coming from his acting career.
House
The actor put up his New Jersey house for sale at US$429,900 which he bought in 1990, although online rumour speculated that he was facing pre-closure. The four-bedroom home has three intact bathrooms and a half bath in the basement.
Charities and causes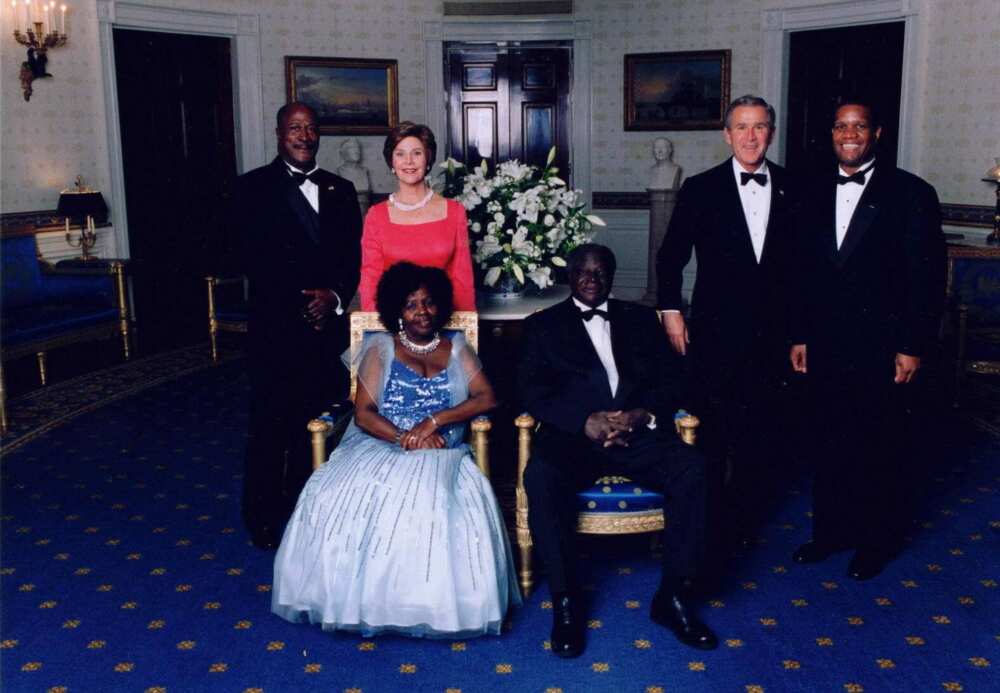 Halley's Comet Foundation is a cause which the producer has partnered with his friend Pauly and other investors to help the at-risk youth learn about the sea, how to sail, saving the resources of the world and safety. They set out to purchase an island either in New York, Georgia, and Connecticut with an estimated budget of US$20 million. The island is a destination for hosting investors as well as serves as camping ground of the charity program.
John Amos is a legendary actor with more than 50 years experience in the film industry. Though he started his acting career when it was challenging for African Americans, he still managed to emerge victoriously. Well, this talented actor is ageing like fine wine and is chasing paper hard and not ready to call it a day in the movie world.
READ ALSO: Liz Wheeler bio: age, net worth, husband and wedding photos
Source: Legit.ng