John Morrison bio: age, wife, net worth, return to WWE
John Morrison is one of the most famous figures in the field of professional wrestling. He has fought numerous matches, some of which he lost. Regardless of the outcomes, his passion, flexibility, tough nature, and strength have kept him going. Many young people who dream of becoming professional wrestlers look up to him. Did you know that he had other dreams in his childhood?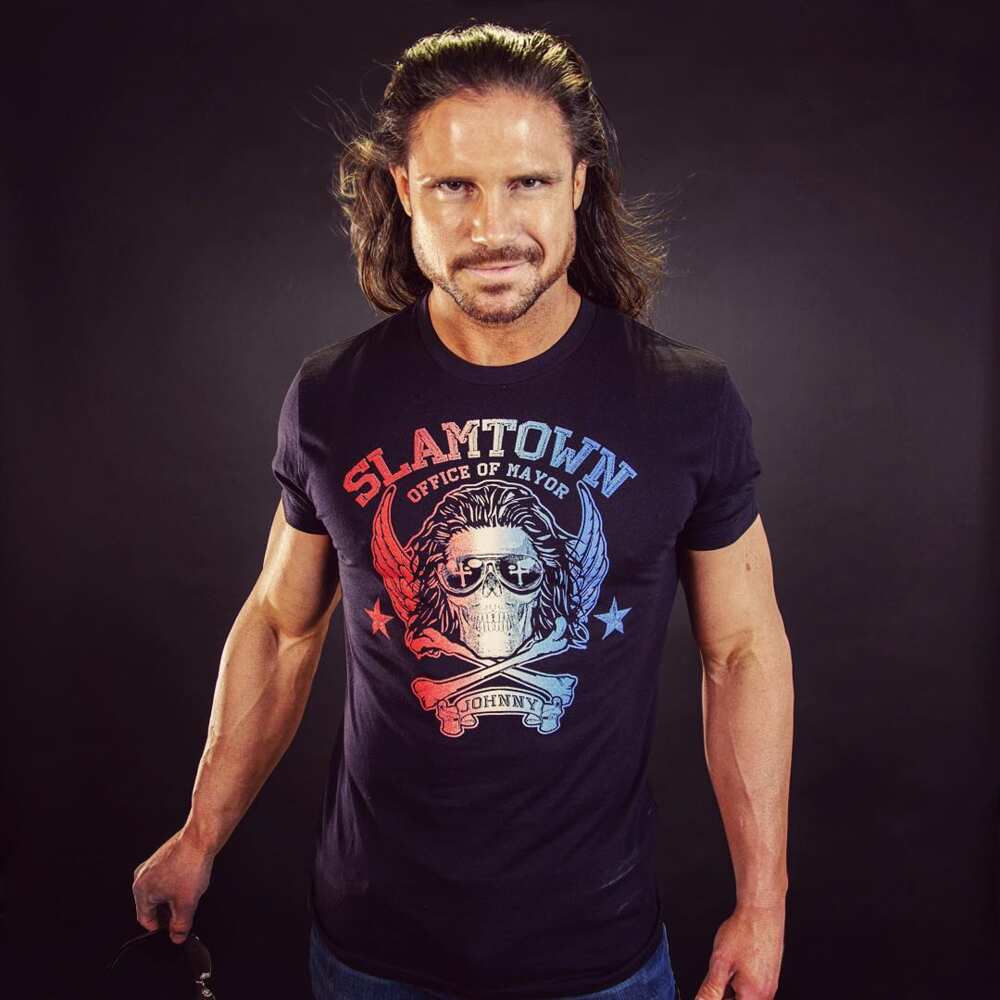 John Morrison was born in Palos Verdes Estates, California, United States, on the 3rd of October 1979. His nationality is American, and his Zodiac sign is Libra. At birth, his parents gave him the name John Randall Hennigan. How old is John Morrison? As of 2019, John Morrison age is 40 years. He is a trained wrestler, traceur and actor who is recognised across the world.
Profile summary
Name: John Randall Hennigan (commonly known as John Morrison)
Nicknames: Johnny Mundo, Johnny Blackcraft, Johnny Impact, Johnny Blaze, Johnny Nitro, Johnny Ultra, Johnny Onyx, Johnny Superstar & Johnny Spade
Age: 40 years
Date of birth: 3rd of October 1979.
Place of birth: Palos Verdes Estates, California, United States
Zodiac sign: Libra
Nationality: American
Height: 6 feet 1 inch (1.85 metres/ 185 centimetres)
Weight: 101 kilogrammes
Eye colour: Dark brown
Hair colour: Dark brown
Spouse: Taya Valkyrie (m. 2018)
Alma mater: University of California, Supreme Pro Wrestling School
Profession: Professional wrestler, traceur & actor
John Morrison education background
Little is known of Hennigan's childhood. He is yet to reveal the high school that he attended, but it was based in Palos Verdes Peninsula, where he was raised together with his two sisters. After graduating from high school, he joined the University of California where he pursued geology and film. After completing his education in 2002, he decided that he did not want to be a geologist or filmmaker. Instead, he wanted to be a professional wrestler.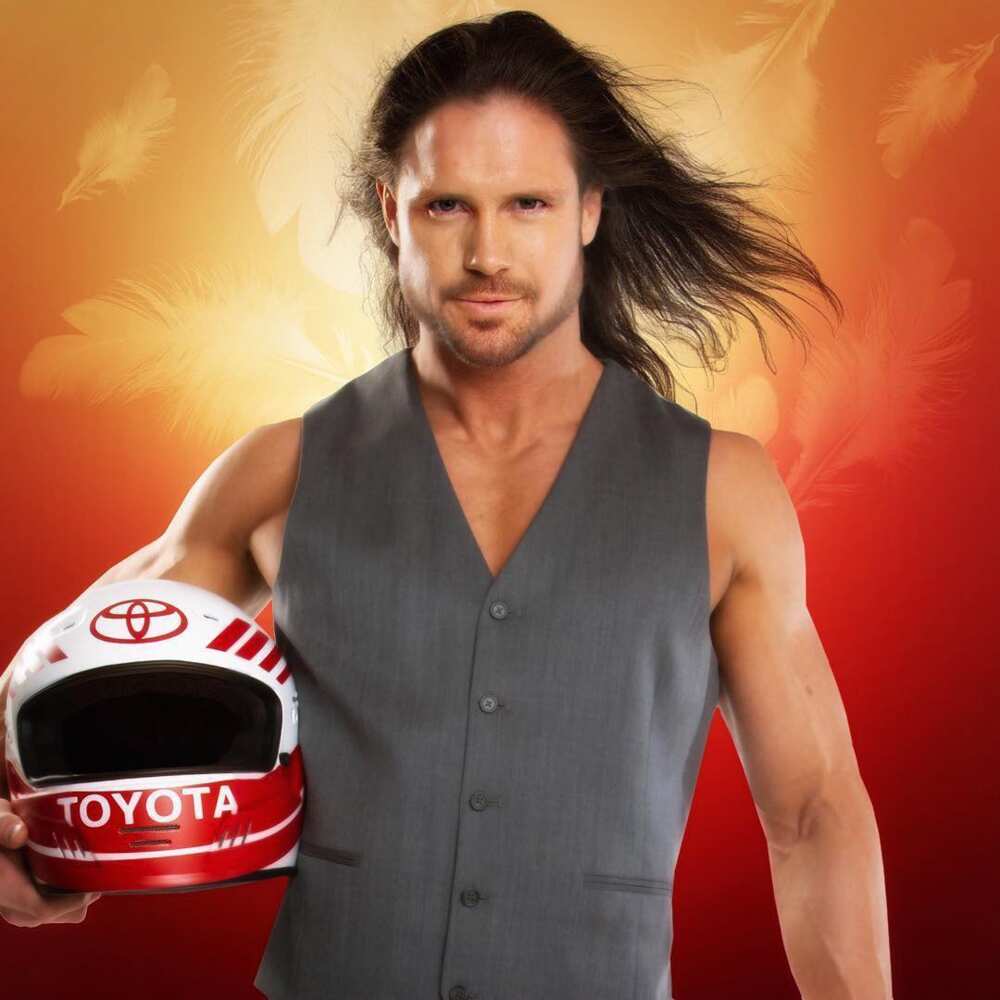 Wrestling training
Hennigan enrolled at the Sacramento-based Supreme Pro Wrestling School to become a professional wrestler. He then auditioned for Tough Enough 2 but did not qualify. In 2002, he successfully became the winner of Tough Enough III. He won a developmental contract and was sent to the Ohio Valley Wrestling (OVW) territory for further training.
Body statistics
Hennigan is a strong man with an attractive body. His height is 6 feet 1 inch (1.85 metres/ 185 centimetres). He weighs about 101 kilogrammes (223 lbs). Both his hair and eyes are dark brown.
Wrestling career
Hennigan's wrestling career has had many highs and lows. He has won many matches and lost some. His losses do not make him give up. Instead, they motivate him to perfect his wrestling skills.
Career beginnings (2002- 2004)
In July 2003, Hennigan competed in the Bar Room Brawl match that was organised by Acolytes Protection Agency at Vengeance. In January the following year, he appeared in one episode of Heat, where he lost to Mark Jindrak and Garrison Cade. Matt Cappotelli was his partner in the tag team match. On the 1st of March 2004, the wrestler made his debut on the Raw brand under the moniker Johnny Blaze. He made his debut as a heel.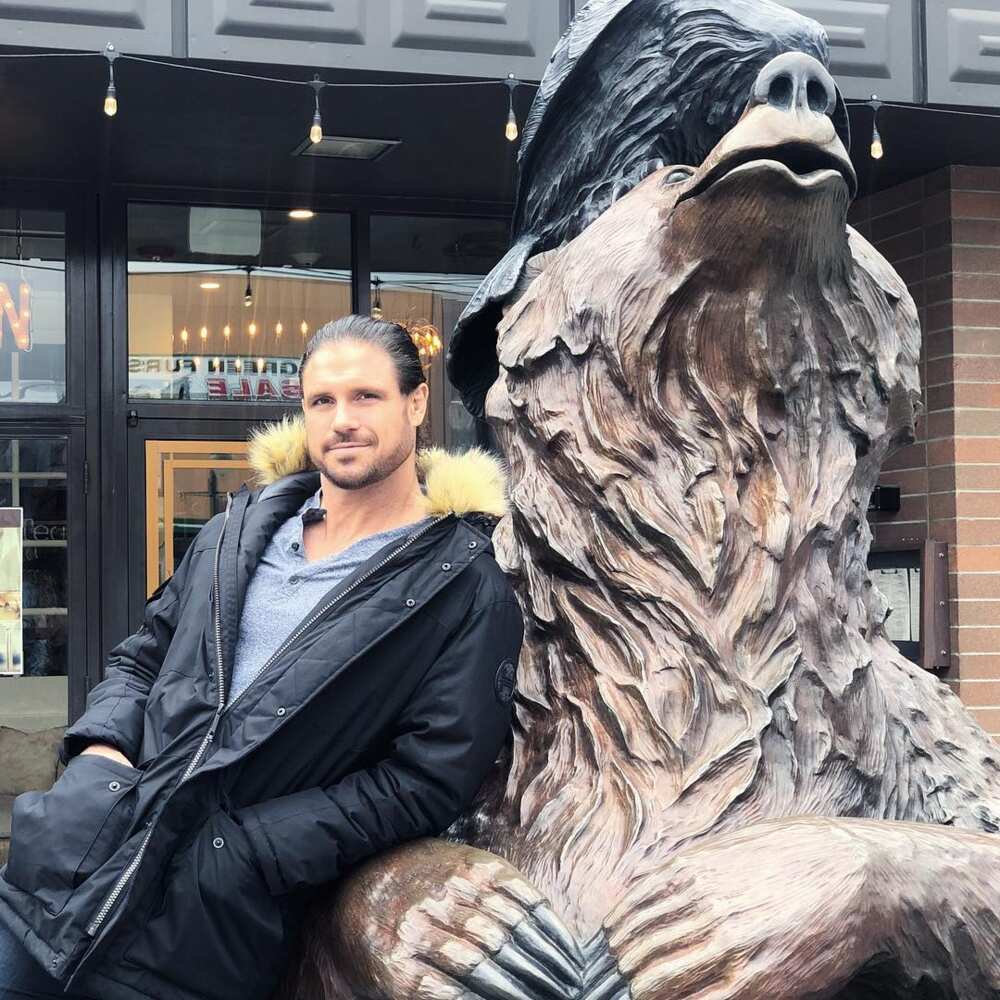 After one week, he changed his name to Johnny Spade. Three weeks later, he renamed himself. Johnny Nitro. He chose the name Nitro as a reference to WCW Monday Nitro, a World Championship Wrestling flagship show. He even used the Nitro theme song whenever he made a ring entrance. In June that year, he went back to OVW after losing a Raw match against Eugene.
MNM professional wrestling (2004- 2006)
Upon his return to OVW, Johnny became Cappotelli's rival. Shortly afterward, Melina joined the company as his ex-girlfriend who was supporting Cappotelli. Later, Melina turned her back on Cappotelli and sided with Johnny Nitro. Melina and Nitro teamed up to form a stable MNM. Together, they wrestled in OVW and once won the OVW Southern Tag Team Championship.
In January 2005, MNM lost to Johnny Jetter and Cappotelli. In April the same year, MNM was asked to take part in the main SmackDown! The duo won the WWE Tag Team Championship in the first match and held the title for three months.
MNM also beat The Mexicools, Paul Burchill, William Regal and LOD in a four-way match but later lost the titles. With the assistance of Mark Henry, MNM also won a game against Mysterio and Batista to reclaim its lost title. In May 2006, the duo lost to Brian Kendrick and Paul London. Melina and Nitro then broke MNM and got fired from SmackDown!
2006 - 2007 championships
The week after losing to Kendrick and London was a special one. John Morrison wrestler, alongside Melina, made his debut under the brand Raw. He lost his first game to John Cena. He later joined the WWE Intercontinental Championship after participating in a triple threat match in which he beat Shelton Benjamin and Carlito.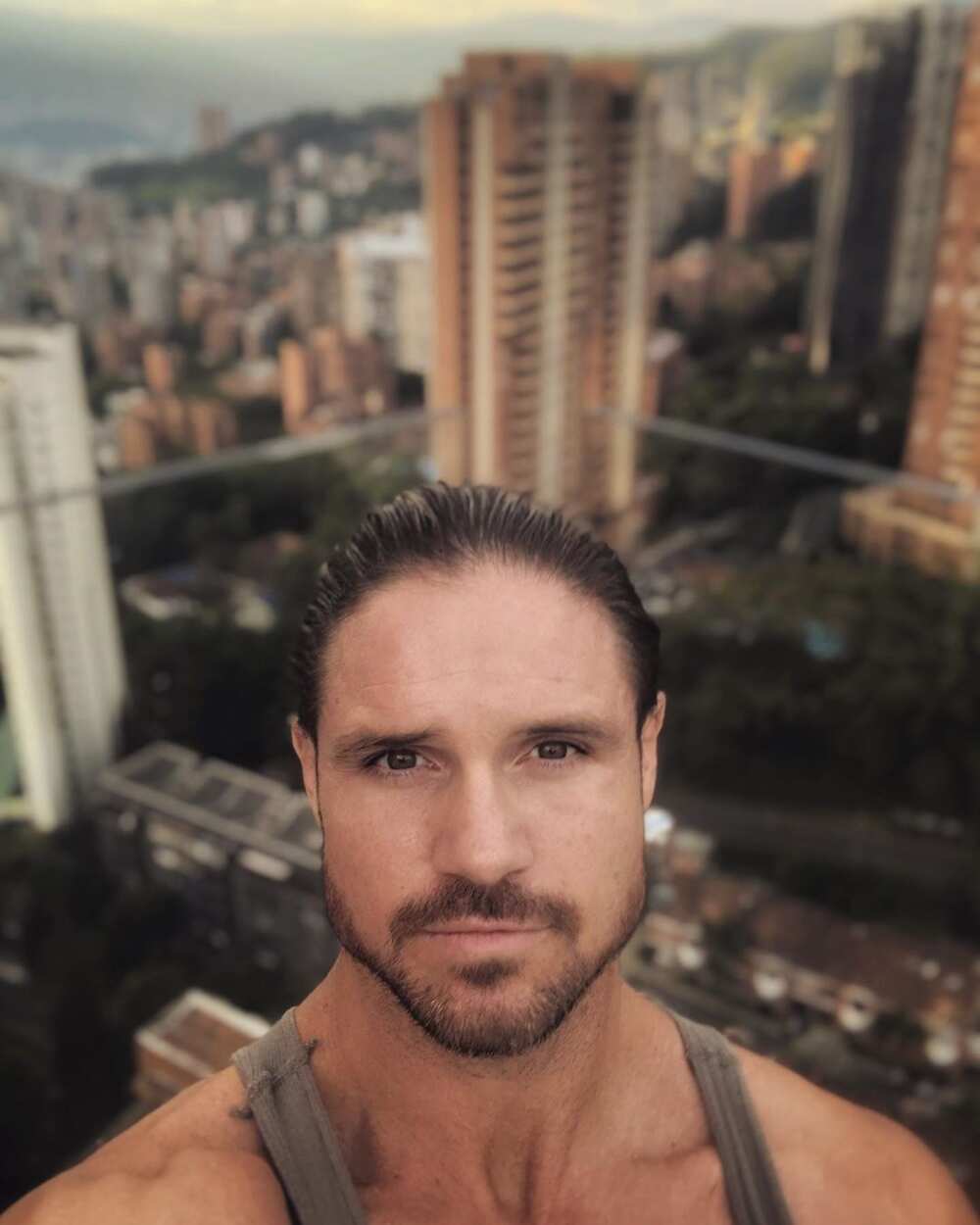 He was the WWE Intercontinental Champion for four months but lost the belt to Jeff Hardy. Hennigan worked hard and reclaimed the belt in November 2006. That month, MNM reunited for a match against The Hardys who comprised Matt and Jeff Hardy. MNM lost to The Hardys. MNM was on and off for a while. Melina went ahead to compete the WWE Women's Championship.
Nitro was paired with Kenny Dykstra until 2007 when he was asked to join the ECW brand. Dykstra joined SmackDown! In his first match with ECW, he beat Nunzio. He later beat CM Punk in the ECW World Championship match. When Chris Benoit had a family emergency, he was asked to participate in the WWE World Championship for the first time in his career.
He changed his name once again and became known as John Morrison. He was given the name because he had a striking resemblance to the musician Jim Morrison. Under the new name, he beat CM Punk at the Great American Bash game. He also took part in the 15 Minutes of Fame section of Sci-Fi television show by ECW.
Morrison teams with The Miz
Morrison and The Miz were a team from 2007 to 2009. Together, they wrestled Montel Vontavious Porter and Matt Hardy. John Morrison WWE and his partner won against the rival team. They were the WWE Tag Team Champions. The team's next match was against CM Punk for the ECW Championship. The duo lost to CM Punk, but their relationship became stronger after this loss.
In February 2008, the two got a streaming section which was known as The Dirt Sheet on WWE.com. They used the segment to mock some aspects of pop culture as well as other wrestlers. Each week, they wrote an episode of their segment together. In July 2008, Morrison lost the WWE Draft match to Jeff Hardy.
The duo wrestled as a team in several other matches. They won the Best WWE.com Slammy Award in December 2008. They also bagged the World Tag Team Championship belt. In April 2009, The Miz moved to the Raw brand, so the team split.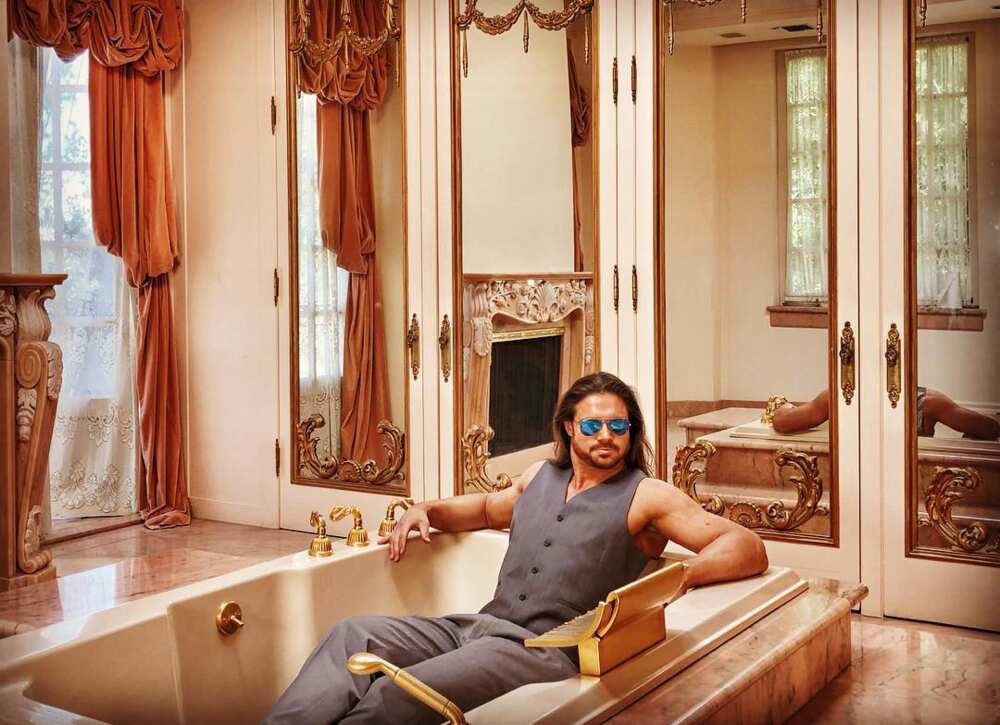 Intercontinental Championship
After his split from The Miz, Morrison joined SmackDown! He beat R-Truth in his first match in April 2009. On the 1st of May 2009, he was involved in a physical fight with Chris Jericho. A few moments after the brawl, he won in an episode of WWE Superstars. On the 7th of that month, WWE John Morrison lost to Jericho.
The more he appeared in different matches, the more he gained public attention. In June that year, he lost to Edge in a critically acclaimed game. Despite disappointing his fans, he did not lose hope. He faced Jeff Hardy the following month in his first-ever World Heavyweight Championship. Unfortunately, he lost again.
In September, he wrestled and defeated Rey Mysterio in a SmackDown episode. He then lost to Dolph Ziggler before reclaiming his glory again when he beat Ziggler in another match. The two faced each other again for the Intercontinental Championship in November where Morrison retained his winning position.
He then lost the Bragging Rights belt after The Miz beat him. In the Survivor Series, the two became the team captains for the opposing teams. The team led by The Miz won. During the TLC: Tables, Ladders & Chairs matches, Morrison lost to McIntyre.
After the loss, he became R-Truth's close friend. His next match was the Elimination Chamber Championship. He won the qualifying match and made it to the World Heavyweight Championship where he lost to The Undertaker. He and R-Truth later beat The Hart Dynasty and Cryme Tyme in a game that saw them becoming the Unified WWE Tag Team Championship winners. The duo later lost the title to The Miz and The Big Show.
Championship quests and exit (2010–2011)
In April 2016, Morrison returned to the Raw brand and participated in the 2010 WWE Draft. He lost his first match to Jack Swagger. He also lost his final SmackDown match to Cody Rhodes. He later participated in the SummerSlam with his teammates Chris Jericho, John Cena, Bret Hart, Daniel Bryan, R-Truth and Edge. The team beat The Nexus team.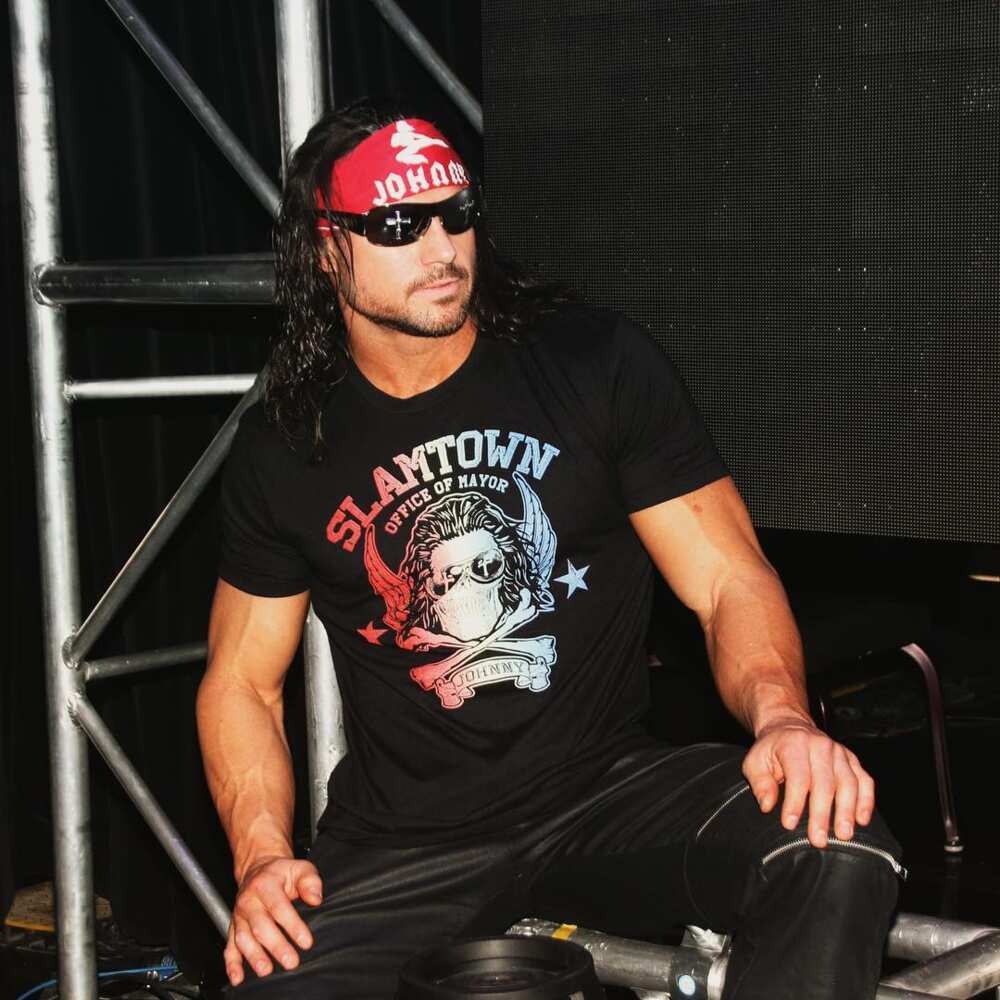 Between October 2010 and December 2011, Morrison won the Survivor Series and defeated Alberto Del Rio, Tyson Kidd and Cody Rhodes in the King of the Ring contest. He lost to The Miz in an episode of the Raw and another during the Royal Rumble function. He teamed up with Jersey Shore, Trish Stratus and Snooki. Together, they won at WrestleMania XXVII.
In April 2011, he was eliminated by Raw from the WWE Championship. He underwent surgery before making a comeback in the ring in June 2011. He participated in many games before announcing that he would be taking a break to heal from the fatigue and injuries he had sustained. He took a break in December 2011 and did not renew his contract with WWE until eight years later.
Independent circuit
After the break, Hennigan started wresting again on the independent circuit. He used his real name as well as the name John Morrison. Some of the matches that he appeared in were;
Wrestling Fan Xperience (WWFX) tournament
Juggalo Championship Wrestling
Dragon Gate USA
International Dream Match
FWE Welcome to the Rumble II
FWE Grand Prix
FWE Heavyweight Championship
Pro Wrestling Guerilla
5 Star Wrestling Championship
Lucha Underground & Lucha Libre AAA Worldwide
September 2014 marked another career milestone for Hennigan. He joined Lucha Underground, a television series by El Rey. He took the name Johnny Mundo. He made his debut on the 29th of October in an episode that saw him beating Dario Cueto. He later joined hands with Prince Puma, and together, they won against Mr. Cisco and Cortez Castro.
In early 2015, he participated in the Aztec Warfare that consisted of 20 men. He entered the ring as the second person but was last to be eliminated by Price Puma who emerged the overall winner. Between 2015 and 2016, he appeared in the ring for different matches. In 2016, he lost his Lucha Underground Gift of the Gods Championship belt to Marty Martinez.
On the 24th of May 2015, he appeared in the ring for his first Lucha Libre AAA Worldwide match, alongside Mr. Anderson and Matt Hardy. The team lost. In September, he officially became a member of rudo stable, La Sociedad. In October, he lost the AAA Mega Championship to El Patrón Alberto. He participated in many other Lucha Libre AAA Worldwide tournaments until early 2018. He lost the AAA Mega Championship on the 26th of January to Rey Wagner before leaving the brand.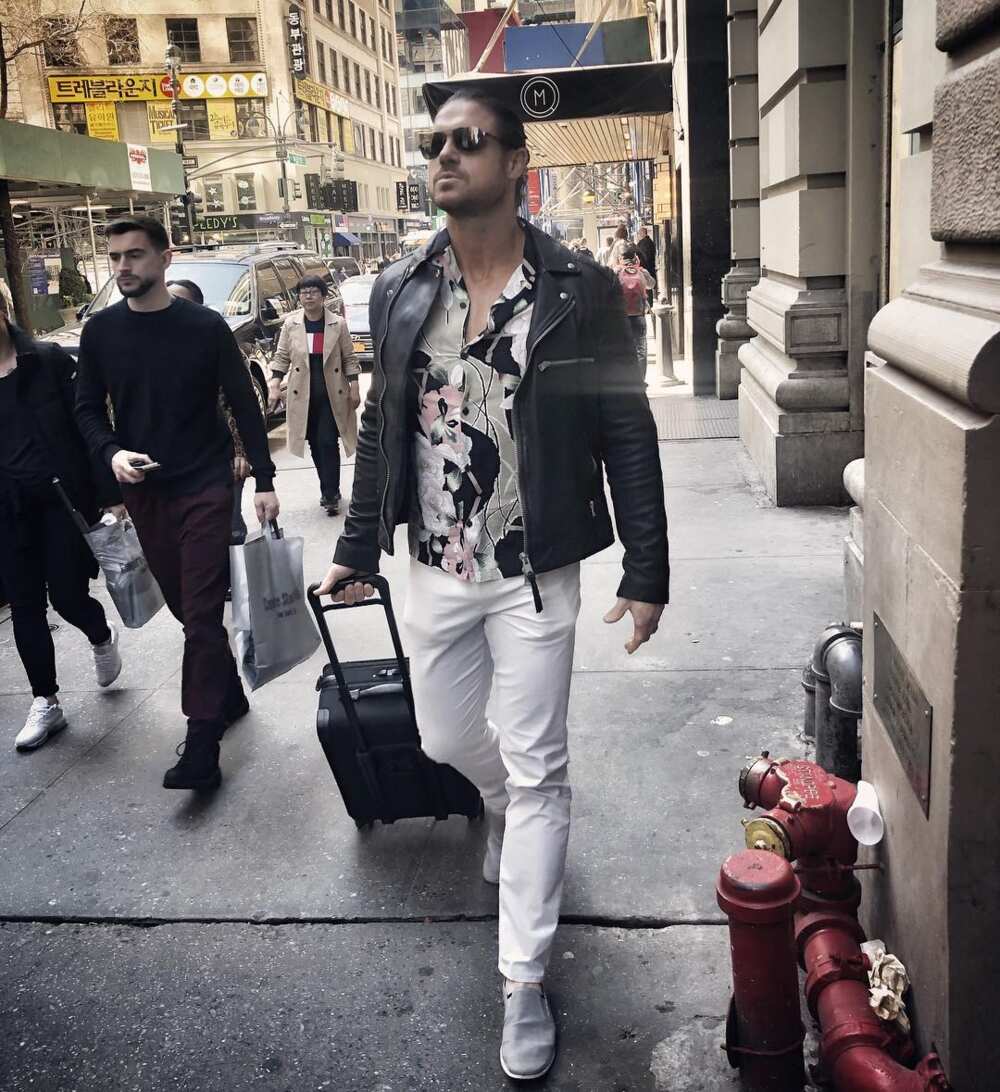 Impact Wrestling
In August 2017, Hennigan featured in some Impact Wrestling events even if he was yet to sign a contract with the brand. He changed his name to Johnny Impact. In his first match, he sought to fill the vacant Global Championship slot. Eli Drake was the overall winner.
He later faced and defeated Low Ki to become the first Global Championship contender. He lost the next matches to Chris Adonis and Eli Drake. He then faced Texano and KM and beat them. A loss to Drake followed the wins.
On the 25th of January 2018, he and El Patrón faced Eli Drake in a three way match. Drake retained his Global Championship title. Later, Drake lost his title to Austin Aries. Impact began his quest for snatching the Impact World Championship title from Aries. He faced Aries in an Impact Crossroads special, but he lost.
After taking a break to film Survivor, the reality show, Impact came back to Slammiversary XVI where he won a match against Petey Williams, Fenix and Taiji Ishimori. In September 2018, he faced Aries for the Impact World Championship, but he lost again. Although the shows were always scripted, Impact and Aries were unable to draw the line between work and personal issues. They made personal attacks against each other on Twitter. Aries later deleted his insulting messages.
Between September 2018 and the 2019 Slammiversary XVII match, Impact participated in many competitions. During the 2019 Slammiversary XVII match, he lost to Swann. It was later reported that Impact's contract with Impact Wrestling had ended a few weeks before the grand match. He and the company agreed that he would continue working until the Slammiversary.
John Morrison WWE return
On the 26th of September 2019, news of John Morrison returning to WWE after being away for eight years was confirmed. He recently signed a contract with the company. The terms and conditions of the agreement are yet to be made public. Some of the reactions from the announcement of his return to WWE are;
Acting career
Besides wrestling, Hennigan is also a talented actor who has featured in several television shows, web series, and movies.
Movies
The movies that he has featured in so far are;
Legion of the Black (2012): He acted as the Lead Shadow Creature.
20 Feet Below: The Darkness Descending (2013): He portrayed the role of the character Razor.
Ascent to Hell (2014): He portrayed the character of Roman.
Hercules Reborn (2014): He acted as Hercules in this movie.
American Justice (2015): He portrayed the character of Officer Reid.
Russell Madness (2015): He acted as the hammer in this movie.
Stormageddon (2015): He featured in this film as Adam.
Boone: The Bounty Hunter (2017): He portrayed the character of Boone in this movie. He was also a co-writer and the executive producer.
Dave Made a Maze (2017): He featured in this film as The Minotaur.
Sharknado 5: Global Swarming (2017): He acted as Rodolfo in this television film.
Never Leave Alive (2017): He portrayed the character of Rick Rainsford.
Strange Nature (2018): In this movie, he portrayed the character of Sam.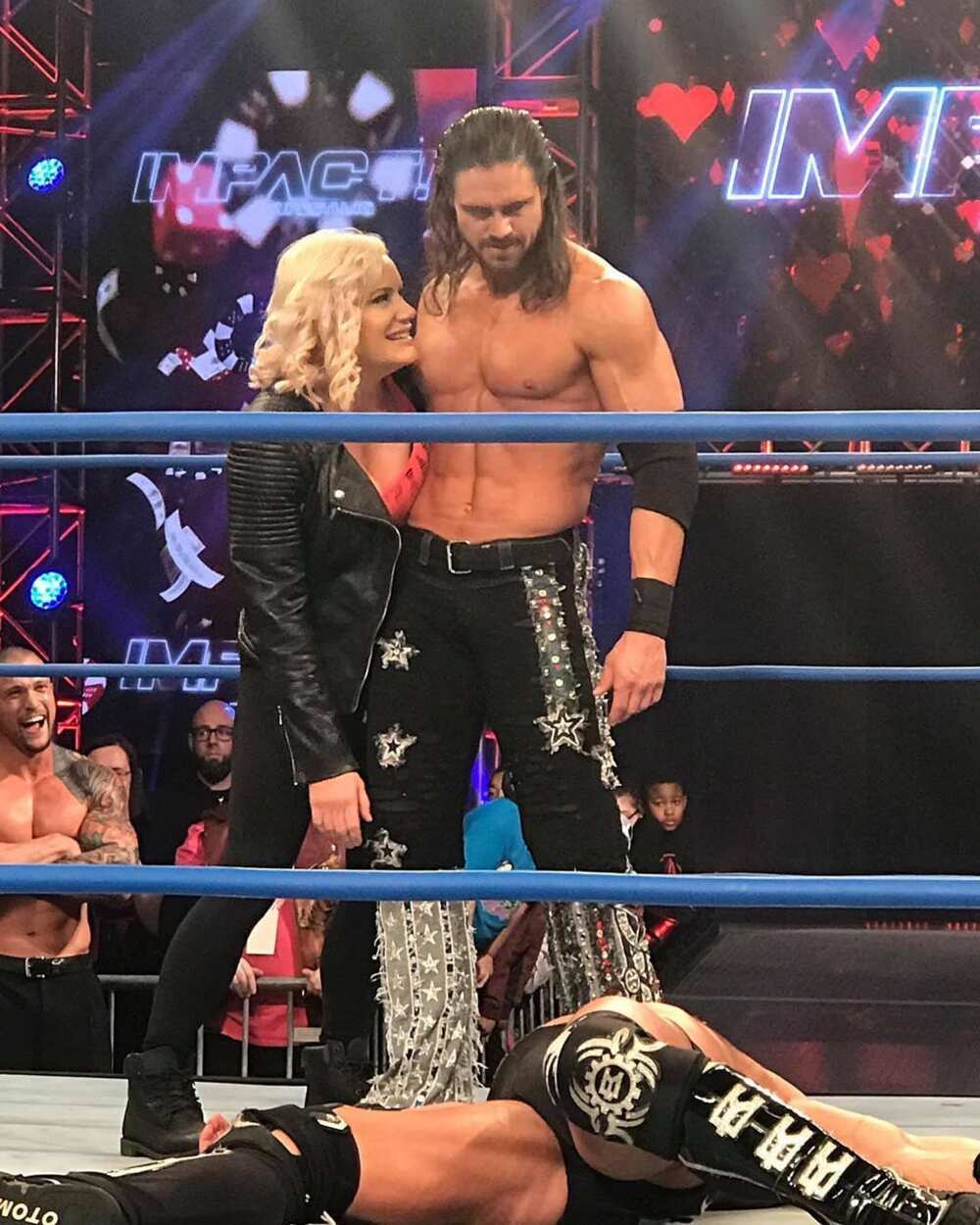 Television shows
Hennigan has featured in the following television shows so far;
WWE Tough Enough (2002): He appeared as himself. He was a contestant on the show, and he emerged the winner.
Are You Smarter than a 5th Grader? (2009): He appeared as himself in two episodes of this show.
Destroy Build Destroy (2010): He appeared as himself in one episode.
NTSF:SD:SUV:: (2013): He featured on this show as Sammy in the episode, A Hard Drive to Swallow.
Lucha Underground (2014- 2018): He featured on this show as Johnny Mundo.
Shameless (2016): He portrayed the role of Cody in the episode, Hiraeth.
Bajillion Dollar Propertie$ (2016): He acted as Brash Roderick in the episode, Predator Party.
Days of Our Lives (2017): He was the second goon in one episode of the show.
Baby Daddy (2017): He featured in the episode, Ben Rides a Unicorn, as Ryan Davidson.
GLOW (2017): He featured in the pilot episode of the show as Salty Johnson.
The Last Ship (2017): He featured in three episodes as Ares.
The Guest Book (2017): He portrayed the character of Steve in the episode, Story Four.
Survivor: David vs. Goliath (2018): He featured in 14 episodes of this show. In eight of them, he was a contestant. He was a juror in the other six.
Miz & Mrs. (2018): He appeared as himself in one episode.
Web series
Morrison has featured in the following web series;
Super Power Beat Down (2014- 2016): He starred in two episodes of this series. In the first, he was Casey Jones. In the second, he was the Winter Soldier.
Video Game High School (2014): He featured as Crazy Napalm Suit in the episode, OMGWTFPS!?
Free Play (2016): He appeared as himself in the episode, Lucha Libre with Johnny Mundo.
Haus of Pain (2017): He featured as himself in this documentary.
Ninjak vs. the Valiant Universe (2018): He appeared as the eternal warrior in six episodes.
Being the Elite (2019): He appeared as himself in the episode, What Time Is It In London?
Video games
Hennigan has featured in several video games. These are;
WWE SmackDown vs. Raw 2007 (2006)
WWE SmackDown vs. Raw 2008 (2007)
WWE SmackDown vs. Raw 2009 (2008)
WWE SmackDown vs. Raw 2010 (2009)
WWE SmackDown vs. Raw 2011 (2010)
WWE All-Stars (2011)
WWE '12 (2011)
John Morrison net worth
Throughout his career, Hennigan has played in many matches. In some, he emerged the winner and bagged both belts and other prizes. Although he has not disclosed details of his earnings to the public, his estimated net worth is $1.5 million.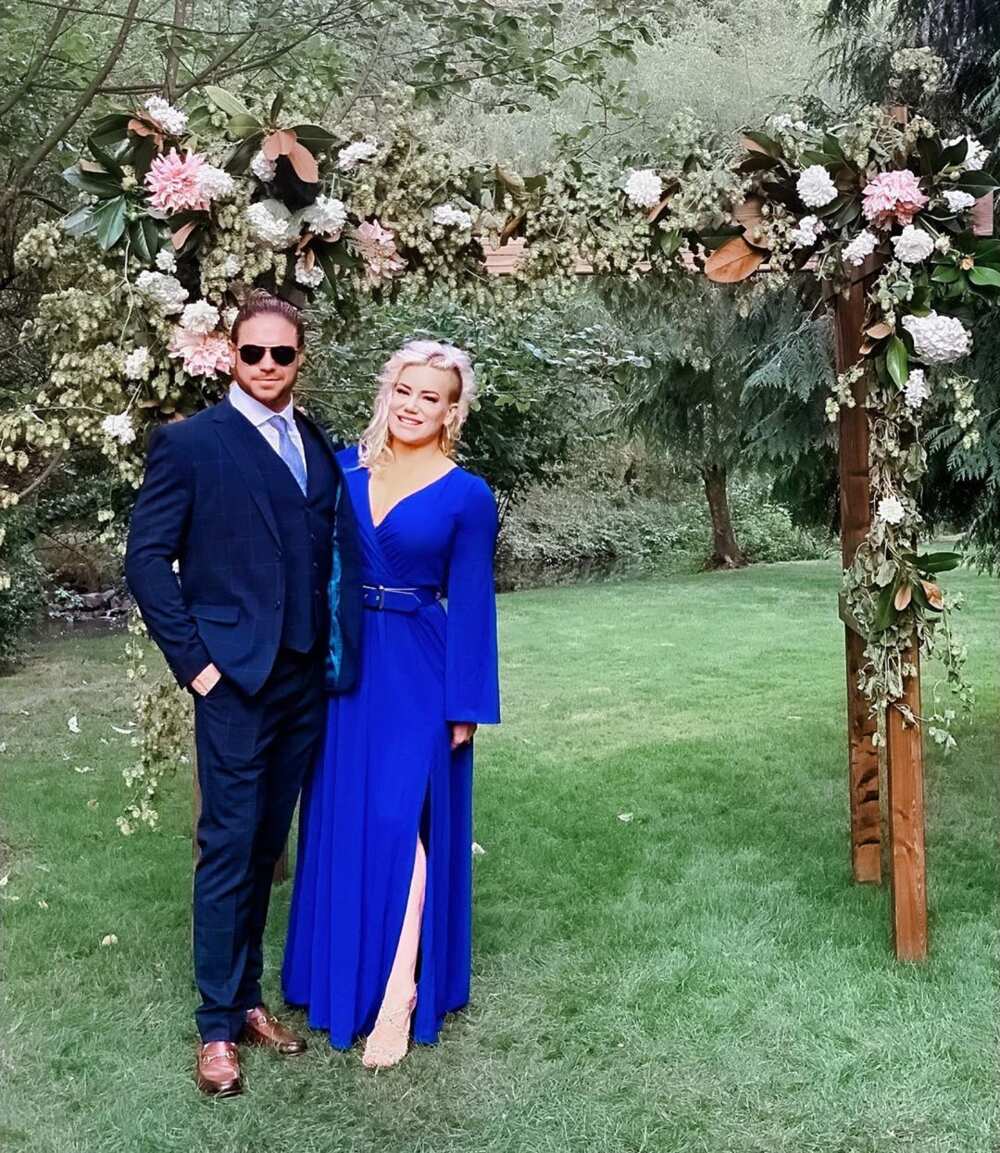 Relationships and marriage
Hennigan was in a romantic on and off relationship with Melina Perez from 2003 to 2015. He met Melina when they were both auditioning for Tough Enough III. The two of them won and later formed the group MNM. She was a WWE Diva. After the relationship between him and Melina ended, he started a new relationship with Taya Valkyrie in 2016.
The relationship between Hennigan and Valkyrie thrived. On the 14th of June 2017, he proposed to her, and she accepted the proposal. On the 1st of June 2018, Valkyrie became John Morrison wife. The couple is happily married and often post images of themselves together on social media.
Social media
The wrestler and actor has active social media pages. He has an Instagram account with 497k followers. He also has a Twitter account with 1 million followers and a Facebook page with over 1.7 million followers. Through his social media accounts, his fans receive updates about all the important milestones in his career.
John Morrison is a famous WWE wrestler who recently signed a contract with WWE. He has a broad fan base which he earned through his impressive wrestling performances. Besides wrestling, he is a talented actor who has featured in different television shows and movies. He is also a loving husband to Taya Valkyrie.
Source: Legit.ng