Matt Patricia bio: age, height, salary, net worth, wife, injury
What makes a good football coach? It is a person who is patient, passionate, creative, an excellent communicator, and a good leader. He must recognize his own and the players' strengths and weaknesses. Matt Patricia possesses all these qualities, and he is among the best football coaches today. He is an experienced coach with an impressive record.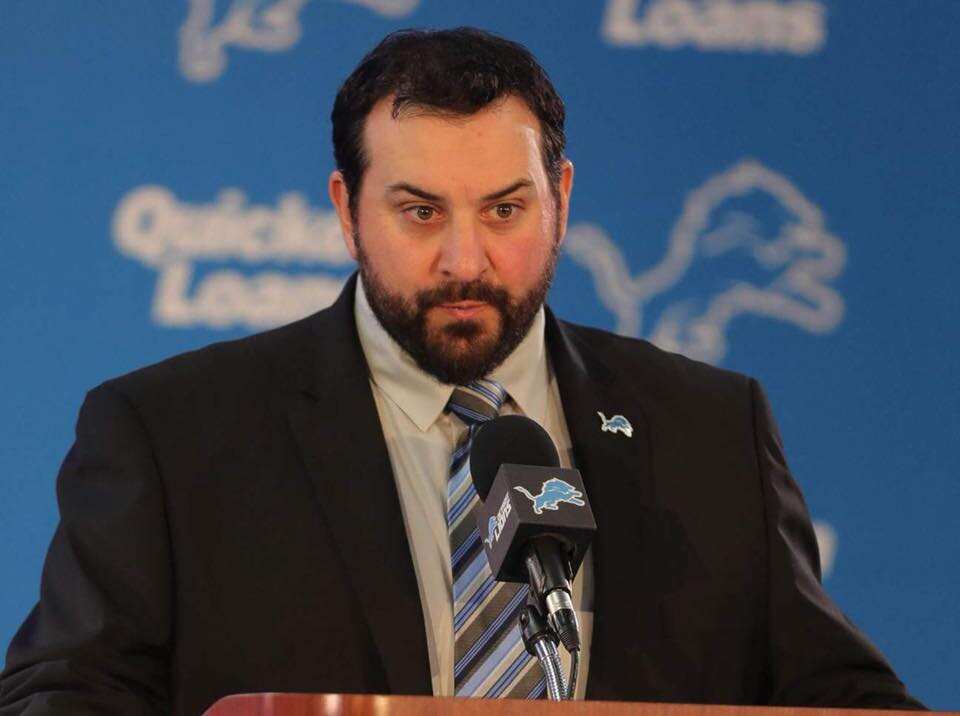 Who is Detroit Lions head coach? Currently, Matt Patricia holds this position. He uses his expertise in the game to guide young athletes in becoming the best in the sport. Before becoming a head coach, he served as an assistant coach for a long while. In his college years, he played the game in his school's team.
Profile summary
Name: Matthew Edward Patricia (commonly known as Matt Patricia)
Age: 45 years
Date of birth: 13th September 1974
Place of birth: Sherrill, New York, United States of America
Zodiac sign: Virgo
Nationality: American
Height: 5 feet 6 inches
Eye color: Brown
Hair color: Black
Spouse: Raina
Sons: Dominic and Dante
Daughter: Giamina
Alma mater: Rensselaer Polytechnic Institute
Profession: Football coach
Matt Patricia's early life
Where is Matt Patricia from? Matthew Edward Patricia was born in Sherrill, New York, United States of America, on the 13th of September 1974. His nationality is American, and his Zodiac sign is Virgo.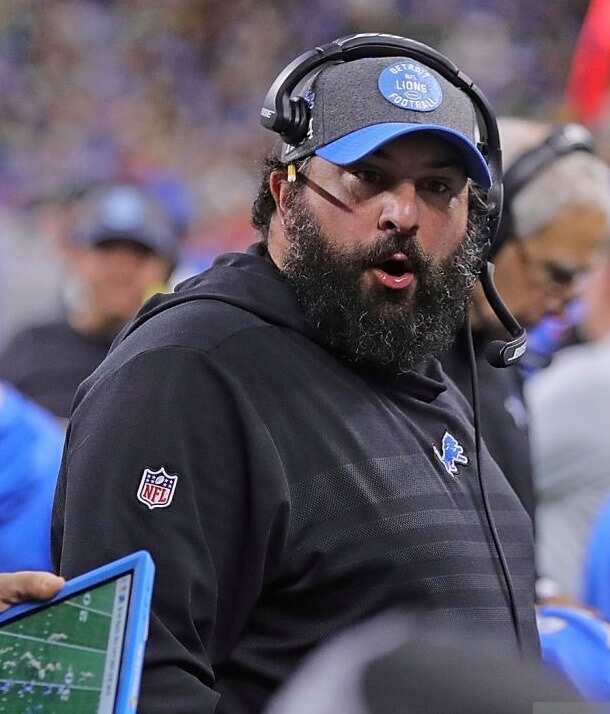 Currently, Matt Patricia age is 45 years. What ethnicity is Matt Patricia? His ancestral heritage is yet to be disclosed to the public.
Where did Matt Patricia go to college?
The coach studied at Rensselaer Polytechnic Institute. He was an active member of the football club, where he was a four-year letterman as an offensive lineman.
He was in the institution as a student until 1995 when he graduated with a Bachelor of Science degree in Aeronautical Engineering. After graduating, he did not leave the institution. Instead, he became a graduate assistant who coached the football team.
Matt Patricia height and body measurements
The former college football player has a height of 5 feet 6 inches. Matt Patricia weight is yet to be disclosed.
He has black hair and brown eyes. Matt Patricia beard, which he usually keeps long, is his signature style.
He is yet to disclose when he decided to grow his beard, but it was before the 2014 season. Since then, he has been rocking it.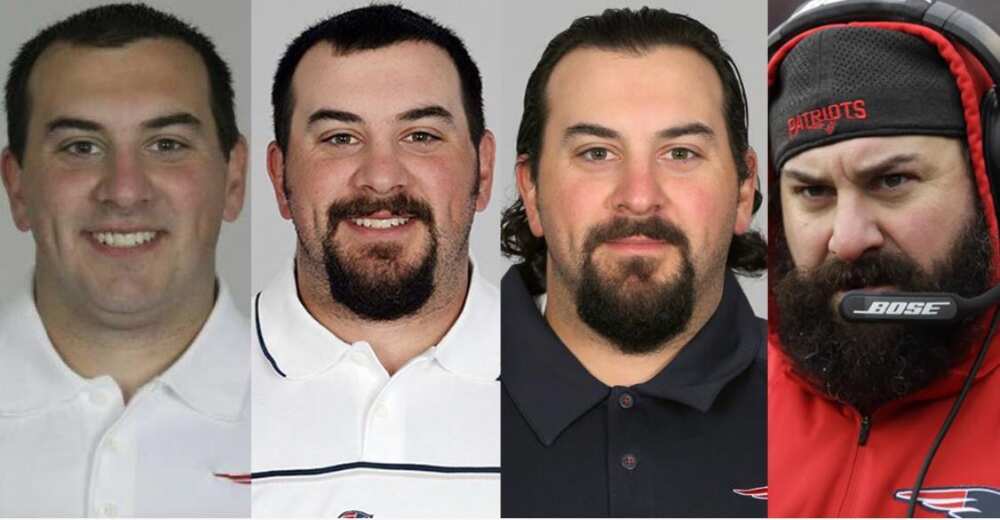 Matt Patricia without beard is barely recognizable. He has not always had his beard, but most people identify him with it. A picture of him with short facial hair was once shared online, and his fans were shocked to see how different he looked back then.
Career
Matt was a footballer before he graduated into a coach. In his playing years, he played at the college level.
Playing career
During his student years at Rensselaer Polytechnic Institute from 1992 to 1995, he was a member of the Engineers football team. The young athlete played in the guard and center positions.
Coaching
After graduating from Rensselaer Polytechnic Institute in 1995, he got the chance to be a graduate assistant the following year. That was the beginning of his coaching career.
He was an application engineer at the East Syracuse, New York-based Hoffman Air & Filtration Systems for two years. Following his graduation, he got an offer to join the Westinghouse Electric Company. His job would be to maintain aircraft carriers and nuclear submarines.
He rejected the offer and instead decided to become the defensive line coach for the Amherst College football team. He worked at the college from 1999 to 2000.
In 2001, he became an offensive graduate assistant for the Syracuse University team. He was with the squad for three seasons before making his exit.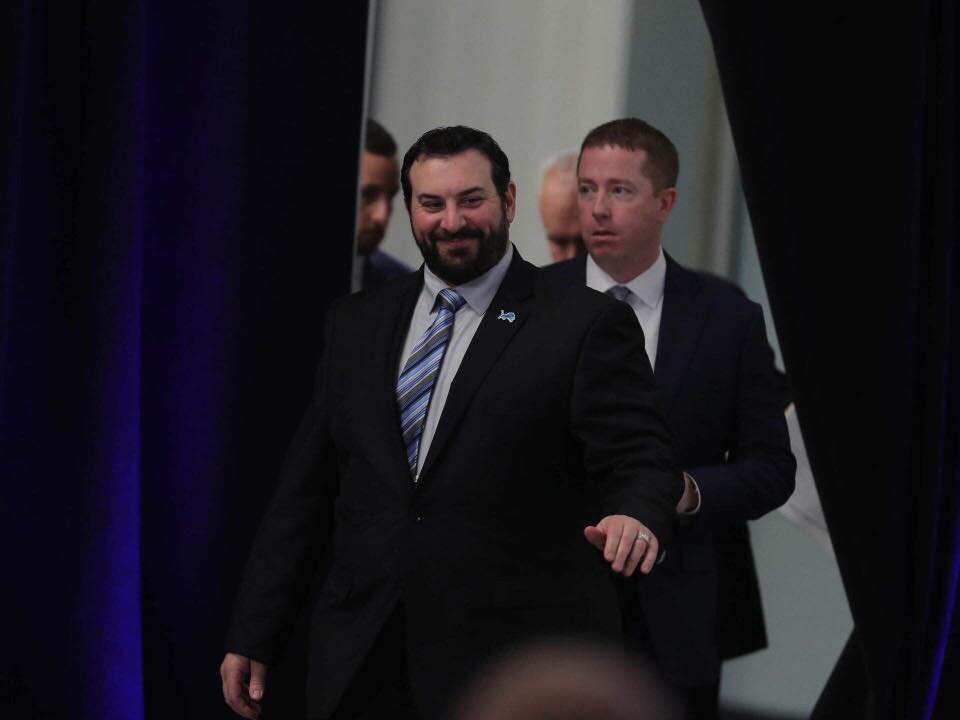 New England Patriots
Which are Matt Patricia past teams coached? He worked with the New England Patriots for a long time before assuming his current position.
The coach joined the New England Patriots as an offensive coaching assistant in 2004. He was under Bill Belichick, the head coach.
In 2005, Jeff Davidson, the then assistant offensive line/tight ends coach left, so Matt was appointed as his replacement. At the end of that season, Dean Pees, the linebackers coach, became the new defensive coordinator.
Following the new change, Matt was reassigned to the position of the linebackers coach for the 2006 season. In 2011, he became the new safeties coach.
In 2012, he got a much-deserved promotion when he was named the new defensive coordinator. He held the position for a while. In January 2016, he was allowed to interview for the head coach position for the Cleveland Browns team.
He did not bag the position, so he remained with the New England Patriots as the defensive coordinator in the 2016 season.
Matt Patricia record with New England Patriots included three Super Bowl wins;
Super Bowl XXXIX – 2014 season
Super Bowl XLIX – 2014 season
Super Bowl LI – 2016 season
On the 1st of January 2018, it was disclosed that he was being considered for the role of the head coach of either the New York Giants or the Detroit Lions.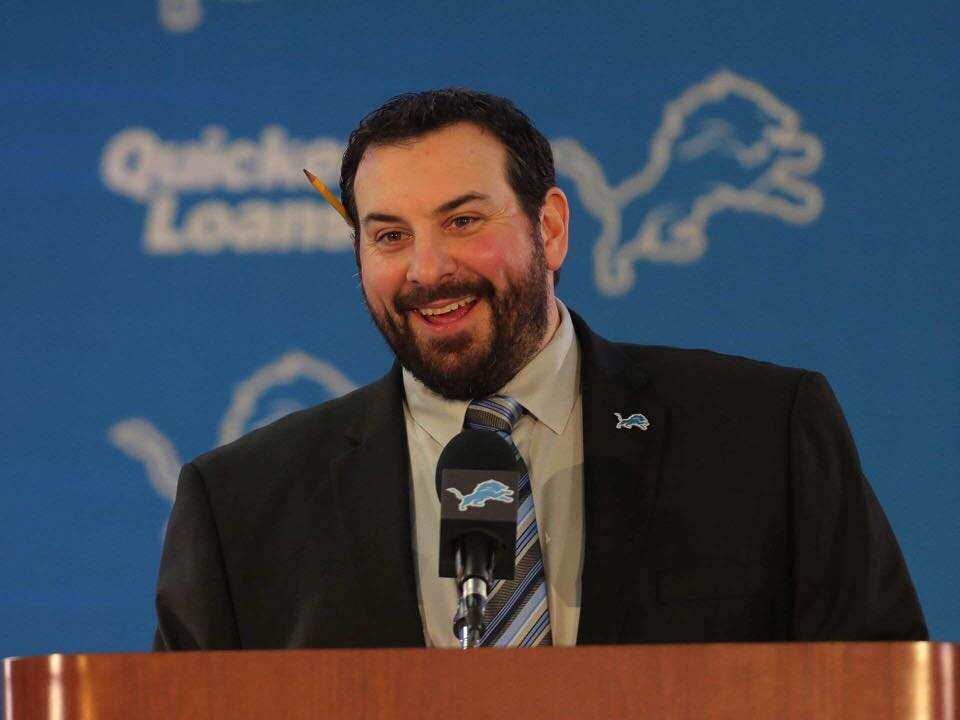 Detroit Lions
It was a new dawn for the coach after he was named the new head of the Detroit Lions on the 5th of February 2018. In the 2018 season, he lost his first two matches against the New York Jets and the San Francisco 49ers, respectively.
In the first one, the Detroit Lions lost 17–48 on the 10th of September 2018, and in the second one that was held on the 16th of September 2018, they lost 27–30.
On the 23rd of September the same year, he made his first win with his new team against the New England Patriots. He defeated his mentor, Bill Belichick.
Detroit Lions record
With him as the head coach, the team has recorded the following scores in the regular seasons;
2018 season – The team made six wins and ten losses, and it was ranked 4th in NFC North at the end of the season.
2019 season – The team won three games and lost 12. At the end of the season, it was ranked 4th in NFC North.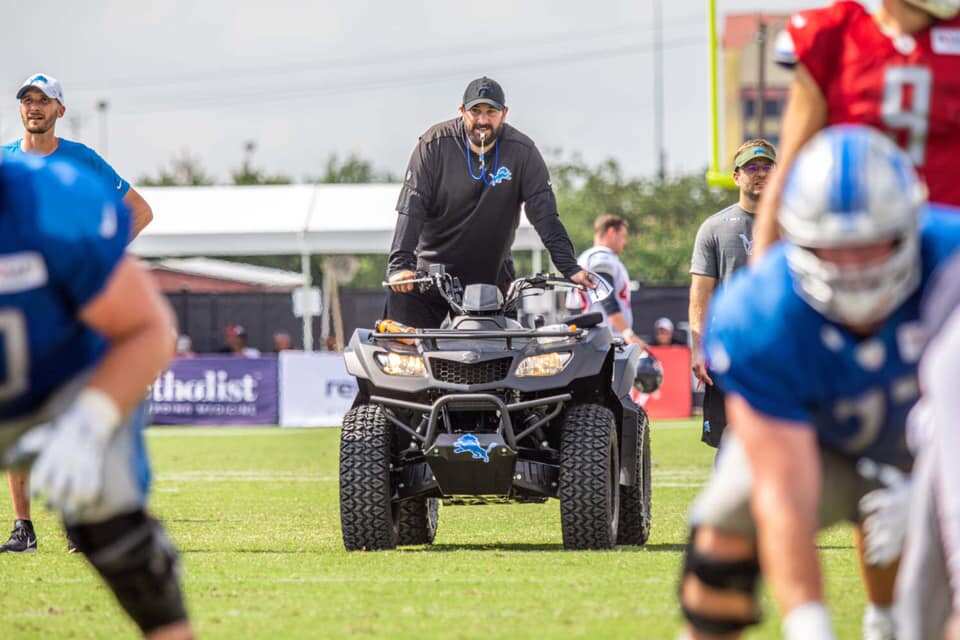 Matt Patricia injury
In the summer of 2018, the coach underwent surgery on his Achilles tendon after he injured it. As a result, he was unable to walk normally for a while.
Since he could not put weight on his leg after the procedure, he resulted to using a golf cart on the field. During the preseason games, he upgraded to an ATV.
He was also on a raised platform on the sideline to allow him to watch the matches without strain. He underwent rehabilitation to assist his left leg to walk normally post-surgery.
What is Matt Patricia net worth?
Currently, Matt Patricia net worth is estimated to be about $3 million. Most of his assets and wealth are from his coaching career.
How much does Matt Patricia make? Matt Patricia salary as the head coach of the Detroit Lions is yet to be disclosed to the public.
Matt Patricia wife
The Detroit Lions' head coach is married to Raina. The lovebirds exchanged their vows in 2009 in Aruba, and they are still happily married over a decade later.
They have been blessed with three children. Their two sons are Dominic and Dante, while their daughter's name is Giamina.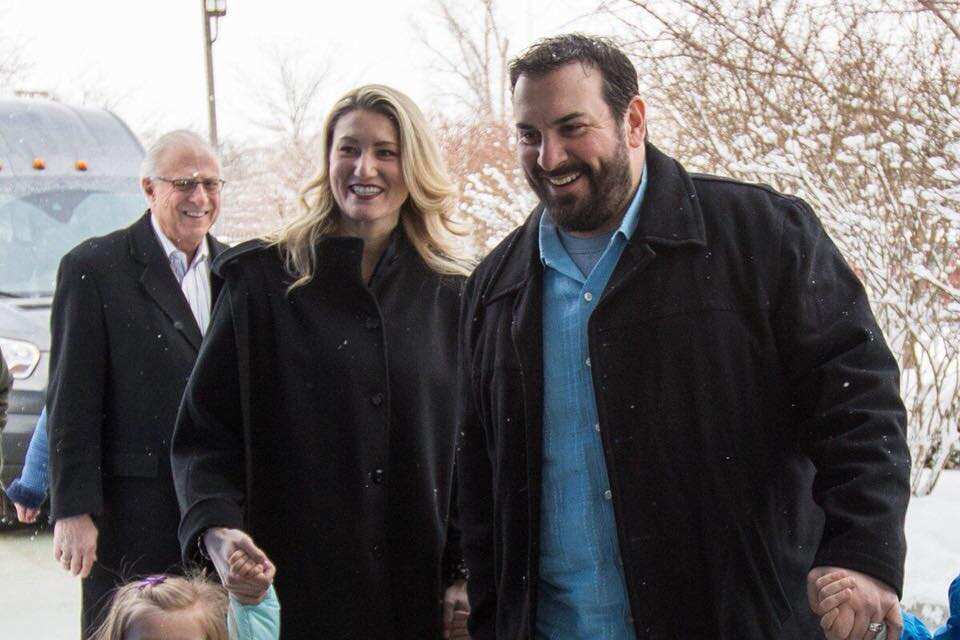 Raina is very supportive of her husband. She was an active member of the Patriots Women's Association when her husband was working for the New England Patriots.
Currently, the family of five resides in Royal Oak, Michigan, United States of America.
Darius Slay vs. the coach
Recently, cornerback Darius Slay, who was playing for the Detroit Lions, was transferred to the Philadelphia Eagles after a trade. Slay then opened up and stated that he had no respect for Matt, his former coach.
He reported that his relationship with the coach hit the rocks in his first year, but admitted that the 2019 season was a little smoother. He said that the coach did not have faith in him, but the Philadelphia Eagles believe in him more.
Slay is, without a doubt, more excited to be part of his new team compared to his former team.
Matt Patricia, who is known for his signature beard, has been serving as the head coach of the Detroit Lions since February 2018. Before that, he worked with the New England Patriots for many years.
Matt Patricia has steered his team to some wins, and sometimes, losses. Even so, he never gives up, and his fans cannot wait to see his record in the 2020 season.
Source: Legit