Do you love watching classic Hollywood movies? If you do, then you might have come across various 1950s and 1960s films starring Richard Beymer. This actor is among the prominent and most successful actors that have been in business since the Golden Age of Hollywood. Since 1949, the legend has starred in many Hollywood blockbusters, but he is also particularly famous for acting in a couple of Television series. The TV star started his career in the larger-than-life showbiz hub and is still a record holder as one of the industry's actors with a rich acting history. How much do you know about the renowned actor?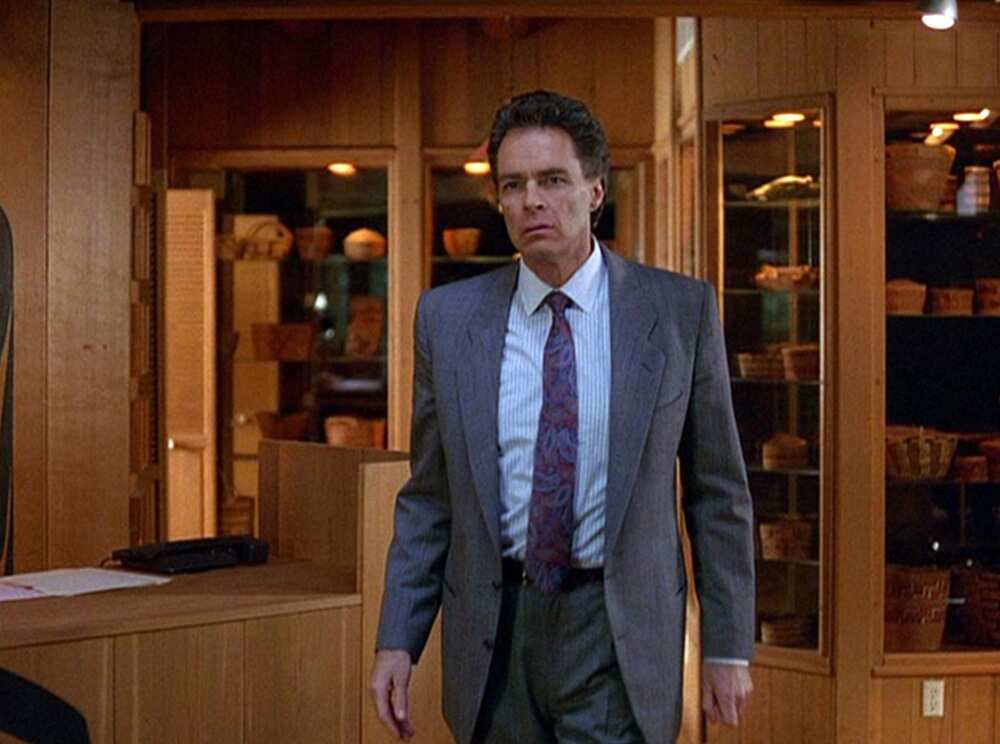 Richard Beymer is an American born novelist, painter, and actor known for his role as Tony in West Side Story. He portrayed another character in The Diary of Anne Frank where he starred as Peter. Moreover. He has also authored his first book, Impostor: Or Whatever Happened to Richard Beymer? A self-published novel that was completed in 2007. Despite having a successful career in the entertainment industry, the renowned actor has managed to keep his personal life away from media attention. This has caused many fans to speculate about his sexuality and relationship status. This makes us wonder how old is Richard Beymer, what is he currently doing and did he marry or is the actor presently dating any lucky girl?
Richard Beymer profile summary
Date of birth: 20th February 1938
Nationality: American
Height: 6 feet 2 inches (188 cm)
Sexuality: Straight
Marital status: Unmarried
Occupation: Actor and film maker
Age: as of 2019, he is 81 years
Ethnicity: White
Richard Beymer biography: Childhood and education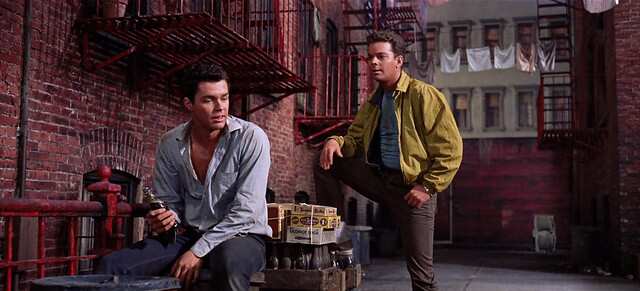 The popular actor was born on February 20th, 1938 in Avoca, located in the state of Iowa. He is the son of George and Eunice Beymer. Later on, in the late 1940s, the young Richard moved to Hollywood, California with his parents. This move significantly swelled his love for the stage.
Right from childhood, he was interested in the world of acting and was part of the cast in different movies. He derived inspiration from show business, and this greatly influenced his early life. The young Richard still participated in several films while studying at North Hollywood High School. By the time he was graduating from high school, he had already transformed into a fully-fledged actor. So it is understandable to see why he did not to proceed with college but instead chose to pursue his dreams of becoming a successful actor.
READ ALSO: Leland Chapman bio: age, net worth, siblings, wife and kids
Beymer's career and journey in the film industry
Richard Beymer actor first on-screen role was in Sandy Dreams, a 1949 television series. He proceeded to feature in several other shows like 26 Men, Make Room for Daddy, The Gray Ghost, and Cavalcade of America. But it was in 1951 that the career of actor Richard Beymer transformed for good when he was part of the cast in Fourteen Hours in an uncredited role that became his debut.
Two years later saw him make his first feature-film appearance as cast in the film Terminal Station, a film directed by Vittorio De Sica, a renowned Italian actor, and director. 1962 also saw him achieve a key milestone where he grasped the award for New Star of the Year – Actor at the Golden Globe Awards. The seasoned actor bagged the award alongside Henry Warren Beatty, an American actor/filmmaker, and Bobby Darin, a multi-instrumentalist/singer-songwriter/actor. He has also worked with Natalie Wood, a three-time nominee for Academy Awards in the movie Wide Side Story.
Notably, the actor chose to spend a summer away from his work schedule to be part of the Mississippi Summer Project.
Film making achievements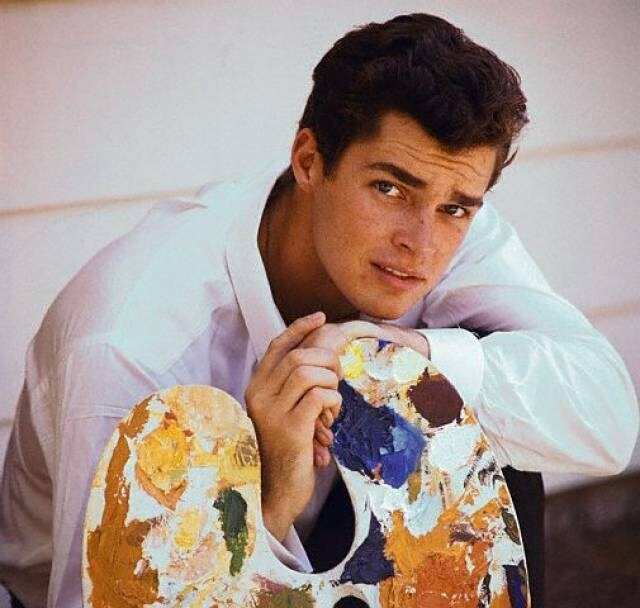 Not only has Richard excelled in acting, but the star has also successfully worked as a film director for different films. Among his notable projects is The Innerview, an avant-garde film that grasped the 1974 award Josef von Sternberg Award at the Mannheim-Heidelberg International Filmfestival.
Other notable projects by the star include 2010's The Passing of a Saint that outlines all funeral rites of Maharishi Mahesh Yogi, as well as It's a Beautiful World, a 2014 film that narrates his Indian trip alongside David Lynch, an American actor, photographer, musician, painter, and filmmaker.
To add to his film making and acting maneuvers, the star is also a talented sculptor, visual artist, painter, and writer.
Is Richard Beymer gay or does he have a wife?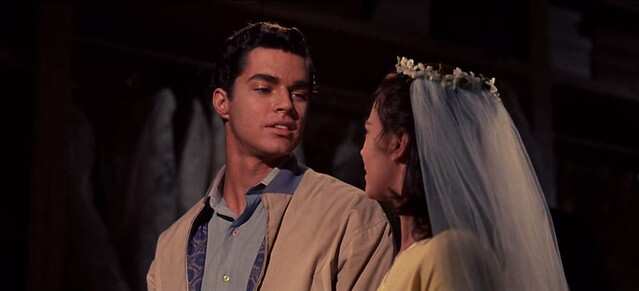 As a fan who is interested in classic movies, you may wonder, did Richard Beymer ever marry? He may be past the age where one would desire to settle down and have a family, but in his case, things are completely the opposite. The star chose to remain focused in his career as opposed to involve himself with any serious relationship. At the moment, he remains unmarried and has no wife nor children.
As expected, there have been several Richard Beymer gay rumors. Also, other people believe Richard Beymer married secretly in a private ceremony, but similarly, all these ended as rumors and have never been confirmed by the actor or his representatives. Truth is he may have been riding solo for decades, but the veteran actor has had his fair share of relationship misfortunes.
His first public relationship was with Tuesday Weld, an actress that he reportedly dated between 1960 and 1961. Later on, in the next year, he got to hook up with Dolores Hart with whom they became close friends. Just within the same year, the duo dated and finally broke up.
Afterward while filming one of his movies, he met Sharon Tate, an actress casting as an extra on set. The duo would later move to California from where they got engaged. Unfortunately, after seeing each other for about a year, the couple called off the engagement. Ever since the actor has never publicized his love life. However, it would not be surprising to hear of Richard Beymer wife and legit.ng will update you immediately any information regarding the same comes up.
READ ALSO: 2 Chainz net worth, age, height, wife, real name
Richard Byemer accolades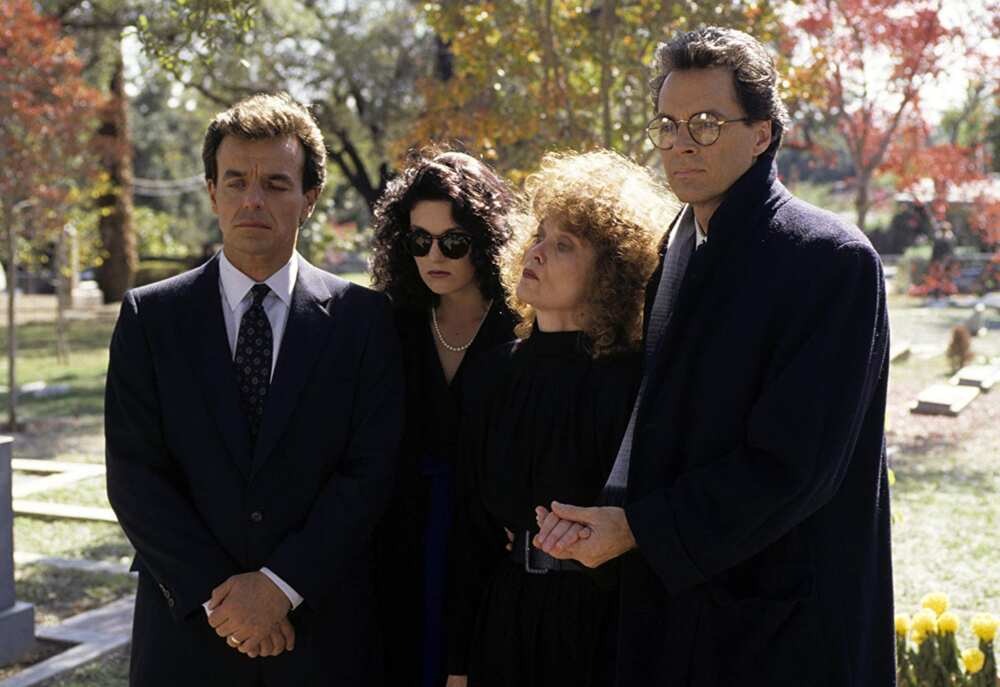 Being in the industry for quite some time now, the talented actor has managed to grasp a couple of award nominations and a win. They include:
Golden Globe Awards 1962 – Nominated for the categories Best Actor – Comedy or Musical for West Side Story and most Promising Newcomer – Male for the same movie.
Grammy Awards 1962 – Nominated for Album of the Year
Golden Laurel Awards 1962 – Nominated for Top Male New Personality
Mannheim-Heidelberg International Filmfestival 1974 – Winner of Josef von Stenberg Award for The Innerview
Soap Opera Digest Awards 1991 – Nominated as Outstanding Villain: Prime Time
Fun facts about the American actor
He encouraged his then girlfriend Sharon Tete to follow his steps and pursue acting. This was after meeting the lady on the set.
Richard was an active member in the struggle for Civil Rights that would grant African-Americans the freedom to register as voters in the state of Mississippi.
He produced a great deal of acclaimed documentaries, a good example being It's a Beautiful World (2014)
Which part of Richard Beymer biography do you find to be interesting or inspiring? Feel free to share your views and ideas in the comments section.
READ ALSO: Monica Keena bio: age, measurements, net worth, death rumors