Actor Richard Beymer's biography: wife, gay rumours, where is he now?
Richard Beymer is among the most prominent and successful Hollywood actors. The award-winning actor is popularly known for playing Benjamin Horne in Twin Peaks, Tony in West Side Story, and David Fenton in Paper Dolls. He is also an accomplished filmmaker, artist, and novelist.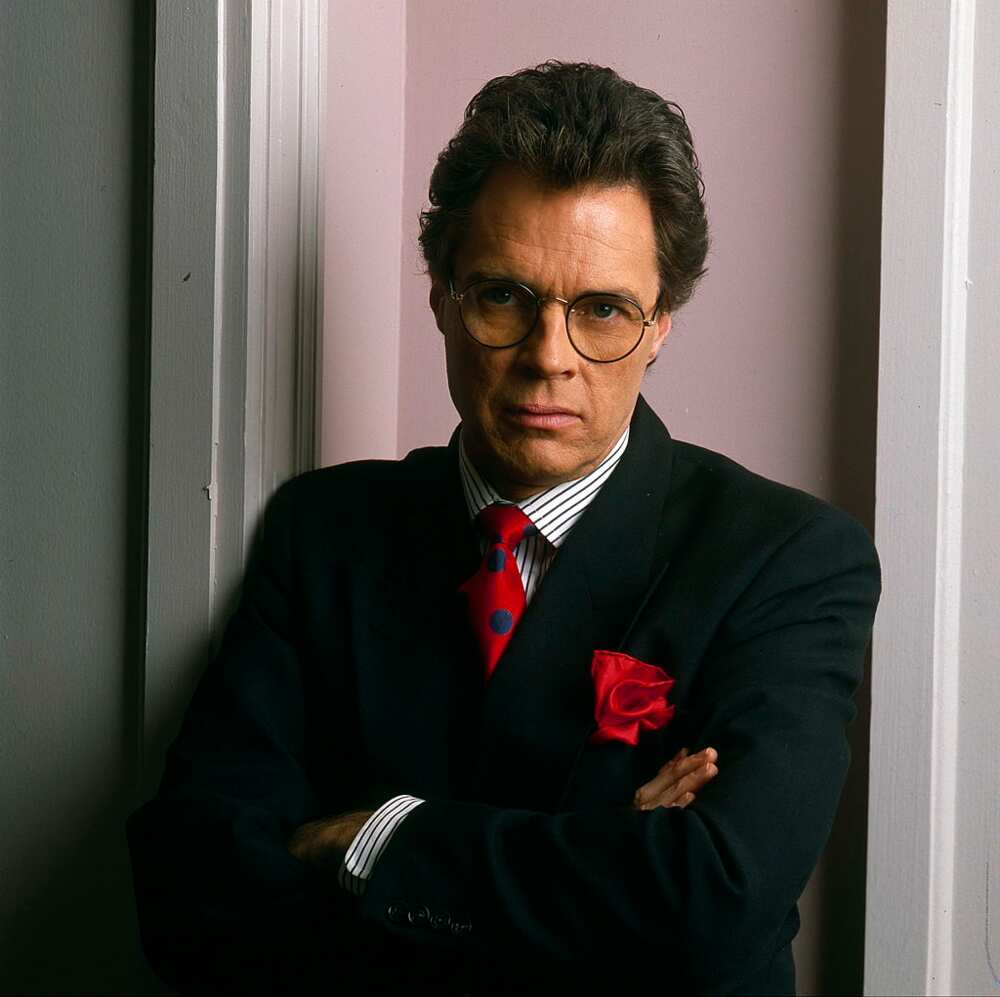 Is Richard Beymer gay? Despite having a successful career in the entertainment industry, the renowned actor has managed to keep his personal life away from media attention. His bio has all the details you need to know about his personal life and career.
Richard Beymer's profile summary
Full name: George Richard Beymer Jr.
Gender: Male
Date of birth: 20th February 1938 (or 1939)
Age: 82 (83) years old (as of 2021)
Zodiac sign: Pisces
Place of birth: Avoca, Iowa, United States
Current residence: Fairfield, Iowa, USA
Nationality: American
Ethnicity: White
Religion: Christianity
Sexuality: Straight
Height in feet: 6'2"
Height in centimetres: 188
Hair colour: Dark brown
Eye colour: Blue
Mother: Eunice Beymer (née Goss)
Father: George Richard Beymer
Marital status: Unmarried
School: North Hollywood High School
Profession: Actor, filmmaker, artist, novelist
Net worth: $18 million
Richard Beymer's biography
He was born on February 20th, 1938, in Avoca, located in Iowa. That said, some sources state that his year of birth is 1939. He is the son of George and Eunice Beymer. In the late 1940s, the young Richard moved to Hollywood, California, with his parents.
He was passionate about acting from a tender age. The young Beymer appeared in several films while studying at North Hollywood High School. However, by the time he was graduating from high school, he had already transformed into a fully-fledged actor.
He did not proceed to college but instead chose to pursue his dream: acting.
How old is Richard Beymer?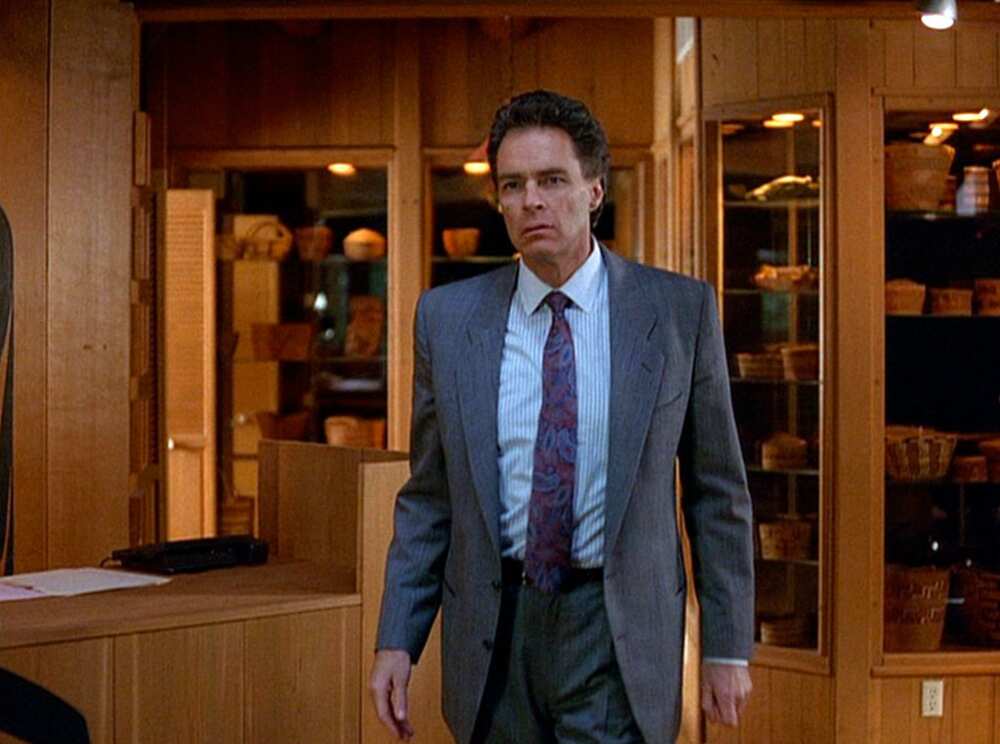 As of October 2021, Richard Beymer's age is either 82 or 83 years.
Career
Actor Richard Beymer's first on-screen role was in Sandy Dreams, a 1948 television series. He was featured in several other shows like 26 Men, Make Room for Daddy, The Gray Ghost, and Cavalcade of America.
In 1951, actor Richard Beymer's career transformed for good; this was when he appeared in Fourteen Hours. However, Richard Beymer's West Side Story appearance is the most memorable one for many fans.
Who sang for Richard Beymer in West Side Story? Jimmy Bryant sang for Beymer. Sadly, the American country singer and guitarist succumbed to lung cancer on 22 September, 1980.
He worked with notable actors and actresses such as the late Natalie Wood, a three-time nominee for Academy Awards in the movie West Side Story. Richard Beymer and Natalie Wood had incredible chemistry in the show.
In 2017, he appeared in six episodes of Twin Peaks as Benjamin Horne. For many, Richard Beymer's Twin Peaks performance was remarkable.
Richard Beymer's movies and TV shows
He has over 60 acting credits. Below are some of his popular movies and TV shows:
Twin Peaks (2017) - Benjamin Horne
Sadie's Waltz (2008) - Garvus
Family Law (2001) - Richard Collins
Home the Horror Story (2000) - Bob Parkinson
Profiler (1999) - Martin Fizer
Vengeance Unlimited (1998) - Douglas Bradford
Elvis Meets Nixon (1997) - Bob Haldeman
The X-Files (1996) - Dr. Jack Franklin
Foxfire (1996) - Mr. Parks
Flipper (1996) - Andrew Cantrell
The Little Death (1996) - Prosecutor
A Face to Die for (1996) - Dirk Mathison / Lou Keramides / Rick Lefko
The Disappearance of Kevin Johnson (1996) - Chad Leary
State of Emergency (1994) - Dr. Ronald Frames
My Girl 2 (1994) - Peter Webb
Under Investigation (1993) - Dr. Jerry Parsons
Star Trek: Deep Space Nine (1993) - Li Nalas
The Presence (1992) - Ben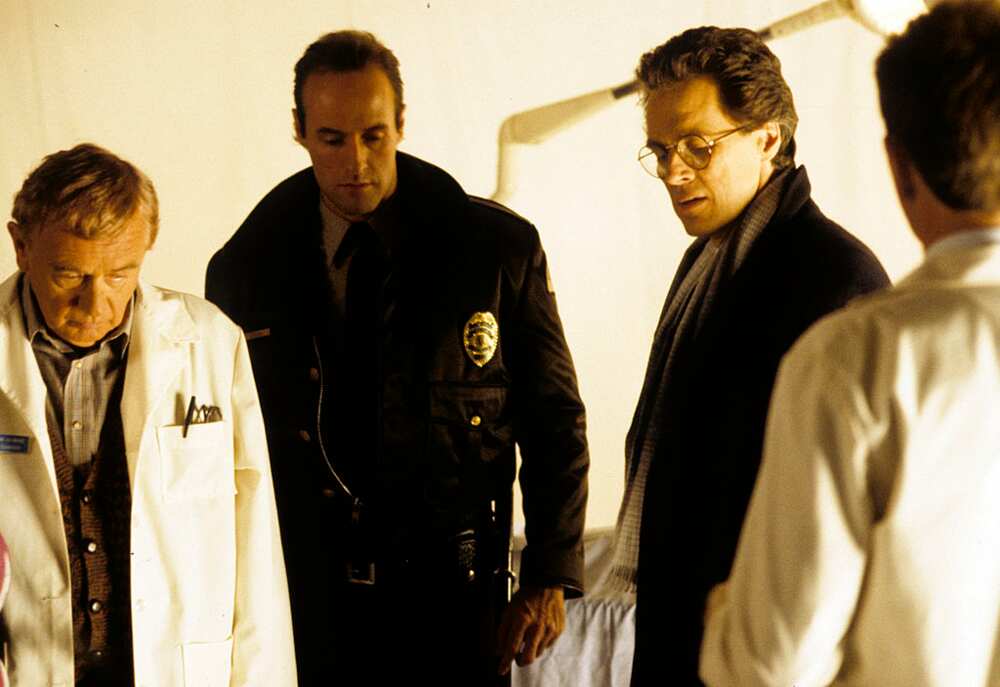 Blackbelt (1992) - Eddie Deangelo
Twin Peaks (1989-1991) Benjamin Horne
Silent Night, Deadly Night 3: Better Watch Out! (1989) - Dr. Newbury
Buck James (1987-1988) - Max
The Bronx Zoo (1988) - Mr. Locke
Dallas (1987) - Jeff Larkin
Moonlighting (1986) - Ray Adamson
Generation (1985) - Allan Breed
Paper Dolls (1984) - David Fenton
Insight (1975-1980) - God / Josh / Forest
Scream Free! (1969) - Dean
Dr. Kildare (1966) - Rev. Jack Elder
The Virginian (1965) - Frank Colter / Mark Shannon
The Stripp*r (1963) - Kenny Baird
Playhouse 90 (1959) - LeRoy Cadman
Sky King (1958) - Joe Belden
The Danny Thomas Show (1956-1957) - Freddie Baxter / The Boyfriend
He is also a talented sculptor, visual artist, painter, and writer.
Is Richard Beymer gay?
There have been rumours about Richard Beymer being gay. However, he is straight.
His first public relationship was with Tuesday Weld, an actress; they reportedly dated between 1960 and 1961.
In 1962, he became close with Dolores Hart. Just within the same year, the duo dated and broke up.
Afterwards, while filming one of his movies, he met Sharon Tate, an actress starring as an extra on set. The duo would later move to California, where they got engaged.
Who is Richard Beymer's wife?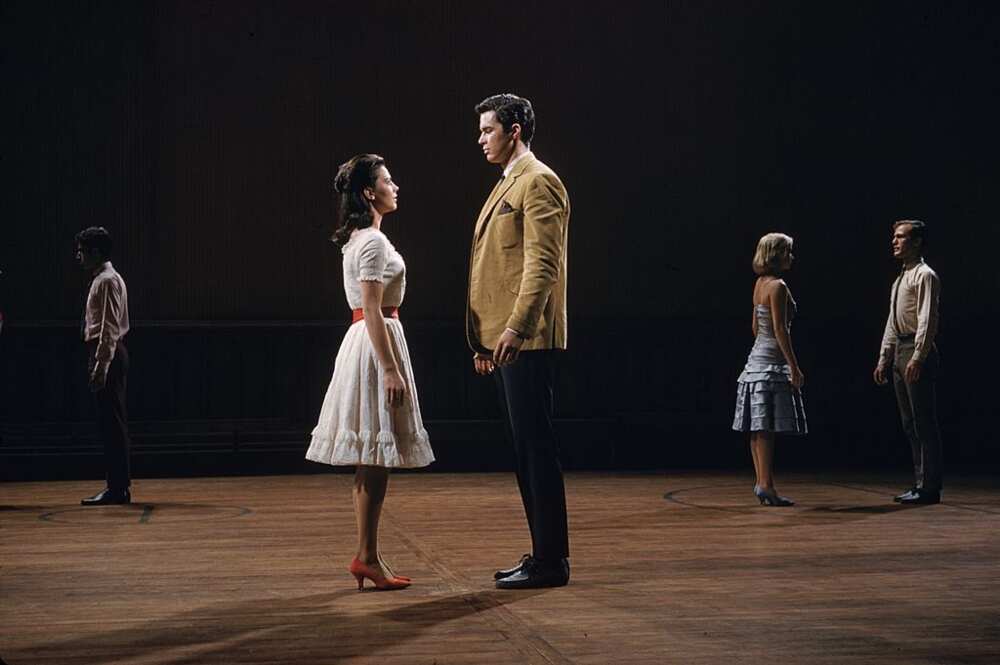 Beymer chose to remain focused on his career as opposed to involving himself in any serious relationship. At the moment, he remains unmarried and has neither a wife nor children.
Some people believe that Richard Beymer married secretly in a private ceremony, but similarly, all these are rumours that the actor or his representatives have never confirmed.
How tall is Richard Beymer?
He stands at 6'2" tall, which is roughly 188 cm.
What happened to Richard Beymer?
The actor has been leading a low-key life away from the public eye since 2017. He does not have a social media account and has never been to a single interview. Thus, it is challenging to know what he is up to nowadays.
Where is Richard Beymer now? In 2010, he resided in Fairfield, Iowa, US. Therefore, there is a possibility he still lives there up to now.
Recently, some fans were shocked by fake reports on the internet about Richard Beymer's death. It later turned out to be another usual celebrity death hoax.
Richard Beymer is an accomplished actor, filmmaker, artist, and novelist. He boasts over 60 acting credits. However, since 2017, Beymer has stayed away from the limelight, leading to many speculations about his life.
READ ALSO: Late Sy Kravitz's biography: who was Lenny Kravitz's father?
Legit.ng shared a fascinating biography of the late Sy Kravitz. He was a former American TV producer and US military officer. Some people knew him for being the ex-partner of actress Roxie Albertha Roker.
Seymour Kravitz was born and raised in Brooklyn, New York City, US. After leaving the military, he ventured into film production. Sadly, he succumbed to leukaemia in October 2005.
Source: Legit.ng