Late Sy Kravitz's biography: who was Lenny Kravitz's father?
Sy Kravitz was a US military officer before becoming a TV producer. He was a TV producer with the National Broadcasting Company (NBC). Kravitz and the late Roxie Roker (American actress) were married for about 23 years. His son, Lenny Kravitz, is a rock singer-songwriter, record producer, instrumentalist, and actor.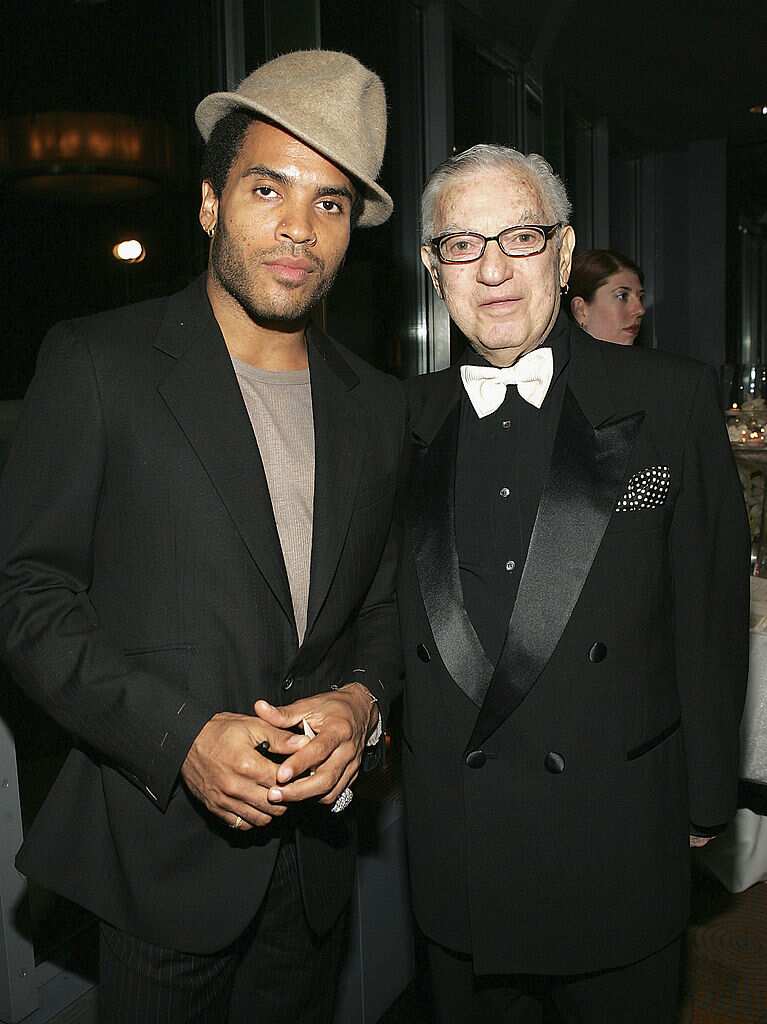 Sy Kravitz's son made a name for himself in the music industry in 1989 when he released his debut album, Let Love Rule. After this, Lenny Kravitz released several more albums, which got a positive reception. Read below for more insightful details about this iconic singer's late father.
Profile summary
| | |
| --- | --- |
| Full name | Seymour Kravitz |
| Nickname | Sy Kravitz |
| Gender | Male |
| Date of birth | December 10, 1924 |
| Zodiac sign | Sagittarius |
| Place of birth | Brooklyn, New York, USA |
| Date of death | October 29, 2005 |
| Age (at time of death) | 80 years |
| Place of death | New York City, USA |
| Alma mater | Beverly Hills High School, University |
| Educational qualification | Bachelor of Arts degree |
| Profession | Military officer, TV producer |
| Nationality | American |
| Ethnicity | White |
| Religion | Judaism |
| Sexuality | Straight |
| Mother | Jean Kaufman |
| Father | Joseph Kravtiz |
| Brother | Leonardo Martin Kravitz |
| Ex-wives | Erika and Roxie Roker |
| Daughter | Laurie Kravitz |
| Sons | Tedi Kravitz, Leonard Albert Kravitz |
| Height in feet | 5 feet 7 inches |
| Height in centimetres | 170 cm |
| Weight in pounds | 136 lb (approx.) |
| Weight in kilograms | 62 kg (approx.) |
| Hair colour | Brown |
| Eye colour | Brown |
| Net worth | $6 million (approx.) |
Sy Kravitz's biography
Sy Kravitz's real name was Seymour Kravitz. He was born in Brooklyn, New York City, USA, on December 10, 1924, to Jean Kaufman (mother) and Joseph Kravitz (father).
Jean was a housewife, while Joseph Kravitz worked at a telecommunication company. They raised Seymour and his younger brother, Leonardo Martin Kravitz, in Brooklyn.
Seymour and his younger spent their entire childhood together. The siblings even served in the military together. The family, however, lost Leonard in the Korean War.
Leonard was born on August 8, 1930, in Brooklyn, New York, USA, and died on March 7, 1951, in Yangpyeong County, South Korea.
Educational background
Seymour attended Beverly Hills High School and graduated with a Bachelor of Arts degree in 1946.
What did Sy Kravitz do for a living?
Seymour was a US Army soldier before joining the entertainment industry as a TV producer.
Military career
Seymour joined the US Army after the completion of his university education. He joined the service as a Green Beret and gradually rose to sergeant rank.
Seymour fought in the Second World War and the Korean War. Besides being a soldier, he was a news reporter during the Vietnam War.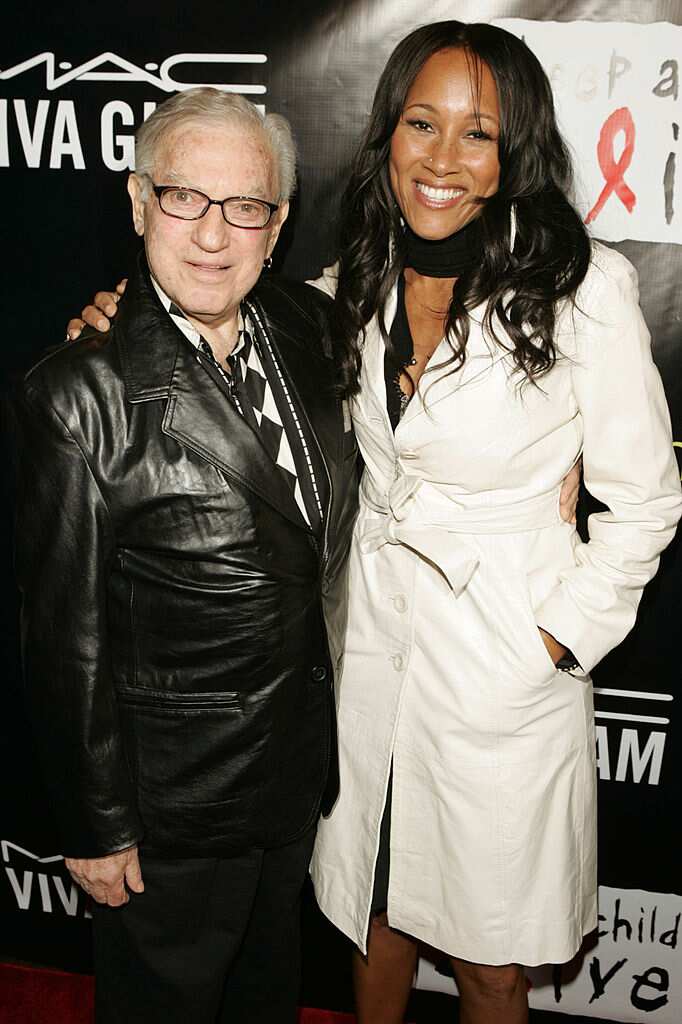 Film production career
After spending a significant period of his adult life in the military, Seymour ventured into TV production. NBC employed him to oversee video production and development.
The job helped him gain prominence in the TV production sector. As a result, Seymour became a high-powered news executive and was featured even in the documentary Sid Bernstein Presents in 2010.
How rich was Sy Kravitz?
Sy Kravitz's net worth was around $6 million at his death.
Who was Sy Kravitz married to?
Sy Kravitz's first wife was called Erika. They tied the knots in 1948, had two children named Laurie and Tedi, and split in 1955. The court awarded Erika the children's custody after their separation.
Kravitz later married actress Roxie Roker in 1963. Their son, Leonard Albert Kravitz, was born in Manhattan, New York, USA, on May 6, 1964. The couple divorced in 1985 after about 23 years of marriage.
Roxie Albertha Roker was known for playing the role of Helen Willis on the CBS sitcom The Jeffersons. It was among the first American TV shows to feature an interracial couple on regular prime-time television. Roxie Roker died from mammary gland cancer in 1995.
What was Sy Kravitz and Lenny Kravitz's relationship?
Lenny left home at age 16 after a heated argument with his father. They two, however, reconciled before Seymour passed away.
Lenny Kravitz has a grand home in Paris. His bedroom has a photograph of the Jackson 5 onstage at Madison Square Garden on the wall and in a gold frame. His father took it on July 16, 1971.
In October 2020, Lenny released a memoir titled, Let Love Rule, which gave the public insights about his parents. The musician has also talked about his relationship with Seymour and Roxie.
He described his mom on The Oprah Winfrey Show as a warm, kind, fair, and loving woman who put others first. Meanwhile, his dad was loving, sensitive, and hardcore.
Lenny admitted to being afraid of Sy growing up because he was a disciplinarian and did not talk so much. Leonardo, Lenny's uncle (his dad's younger brother), followed Seymour into the military and ended up getting killed in the Korean War while defending against a Chinese attack.
As a result, Lenny's paternal relatives (Seymour's family) blamed him for Leonardo's death. The situation changed Lenny's father for good. Lenny was an aspiring musician in his 20s when he discovered his father was cheating on his mother. He overheard his conversation with the mistress over the phone.
The young man controlled his anger and told his mother about it. Roxie explained to Lenny that Sy had been unfaithful throughout their marriage but stayed because her Bahamanian upbringing forbade divorce.
Roxie confessed to visiting his mistresses' apartments with baby Lenny. Instead of filing for divorce, she hired a private investigator who discovered the mistress was a Black woman in her early 20s and a staff at Seymour and Roxie's bank.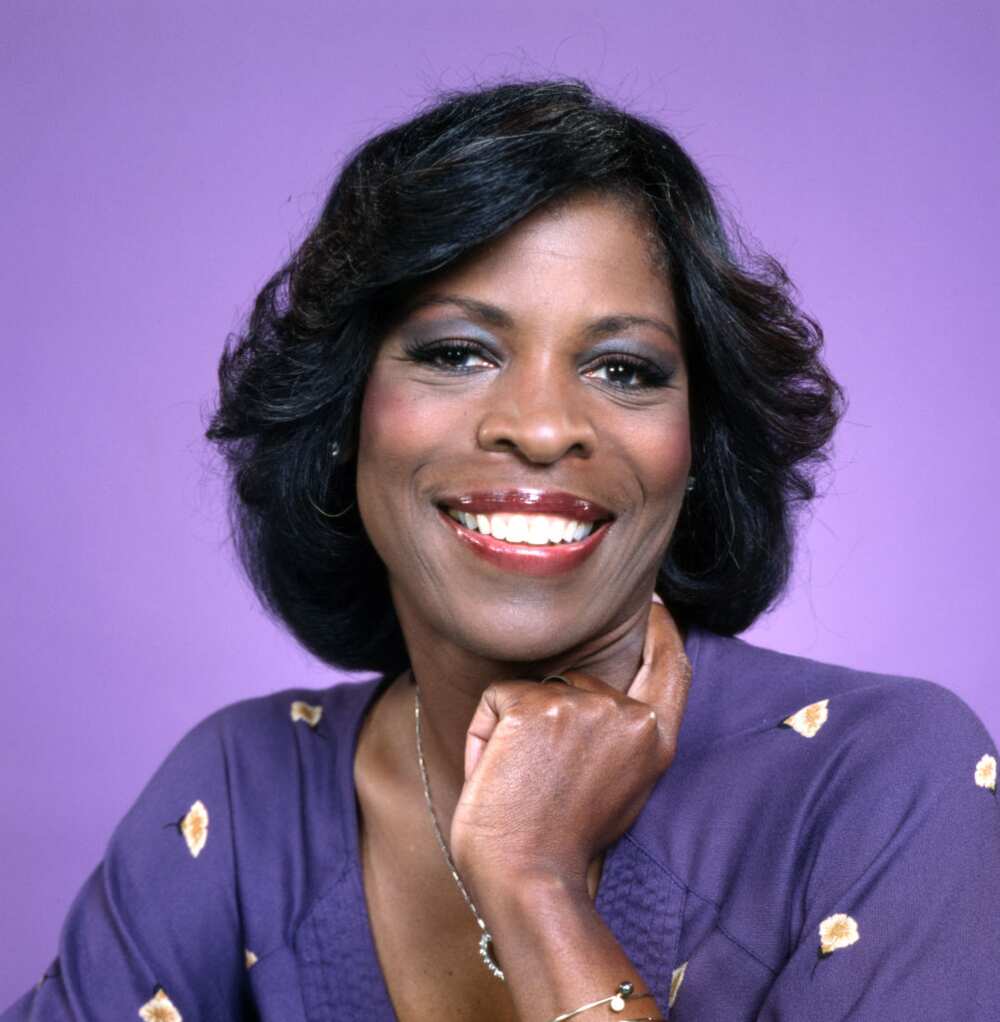 Lenny Kravitz's father admitted he was cheating when Roxie showed her pieces of evidence the private detective had gathered. Therefore, Lenny found out about his dad's infidelity when the marriage had already crashed.
The family talked before Seymour left the house. When Roxie asked him to say something to their son, Sy said he would never stop womanizing. As a result, the father-son relationship was damaged.
Lenny married actress Lisa Bonet in 1987 and had a daughter named Zoë Isabella Kravitz. However, the couple divorced in 1993 amid infidelity rumours. Zoe is now an actress, singer, and model.
The musician took care of his father on his dying bed and described Seymour's last month on earth as the best month of their lives. They made peace and burred everything that happened between them in the past.
How did Sy Kravitz die?
Lenny Kravitz's dad succumbed to leukaemia on October 29, 2005, in New York City, at age 80. A couple of days after the death of Sy Kravitz, his son paid tribute to him at a concert in Connecticut.
Who are Lenny Kravitz's parents?
He is the only son of former NBC TV producer Sy Kravitz and American actress, Roxie Roker. Both parents are dead.
Where are Sy Kravitz's children?
Seymour's children from his marriage with Erika are Laurie and Tedi. The public knows nothing much about them besides their names. Kravitz and his second wife, Roxie, named their son Leonard Albert Kravitz.
Who are Sy Kravitz's daughters?
He only had one daughter named Laurie.
Fun facts about Sy Kravitz
He served in the US Army with his younger brother.
His brother died in the Korean war.
Sy joined the army as a Green Beret.
He left the army when he was a sergeant.
Seymour had three children.
He named his son Lenny after his late brother.
He died of Leukemia.
The world honours Sy Kravitz for serving in the US military and being one of the best TV producers in NBC's history. His passion for video production and hard work enabled him to excel and become an international icon.
READ ALSO: Lily Chee's biography: age, height, ethnicity, what is she famous for?
Legit.ng also published Lily Chee's biography. She is a YouTuber, actress, model and social media personality. Lily is known for her role as Young Elektra in the hit series Daredevil.
She has worked as a model with brands like Nike, Old Navy, Target and Gap. The lady has a massive social media following.
Source: Legit.ng