NDA portal: application, registration, recruitment
Are you still searching for information about NDA portal? In this article, you will find everything you need to know about the Nigerian Defence Academy. Read on to find useful information about the NDA portal now.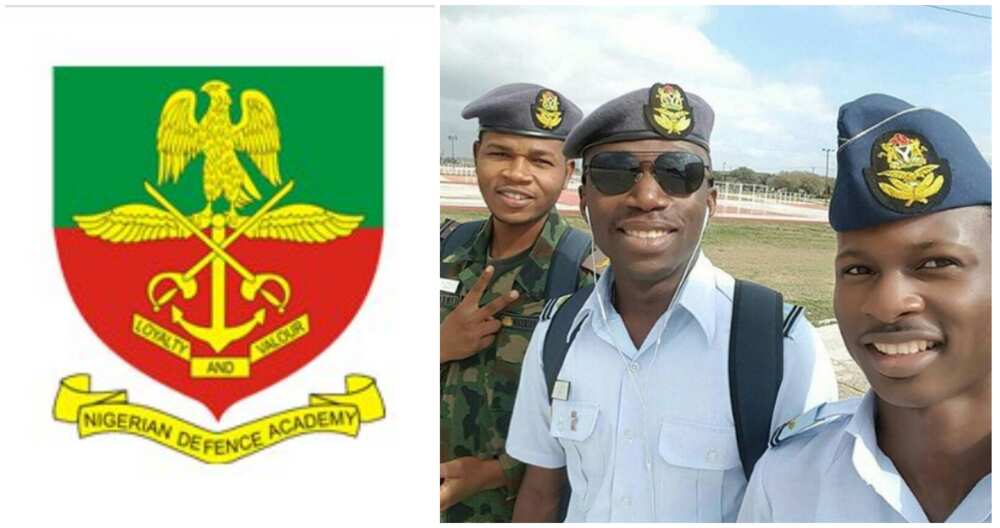 Nigerian Defence Academy or just NDA is the best army and educational institution for the Nigerian Airforce, Army and Navy officers to be. Keep reading, and you will know more.
What are the requirements for registering at NDA portal?
Follow the next requirements and the admission process will not be so complicated and impossible. We have gathered the most necessary information for you.
Applicants should pass the Unified Tertiary Matriculation Examinations and accomplished a satisfactory minimum national standard in such subjects as English and Mathematics. A candidate can also choose any other two subjects which are relevant to the proposed course of study.
Applicants must have at least five certificates of O level for the English language, Mathematics and three other subjects at not more than two sittings.
The age category of a candidate who wants to study at the Nigerian Army University should vary from 17 to 19 years old inclusive.
Growth should be from 1.68.
Having good physical health and endurance is necessary. Candidates with mental or physical disorders are not eligible for selection. Medical certificates must confirm applicants` health.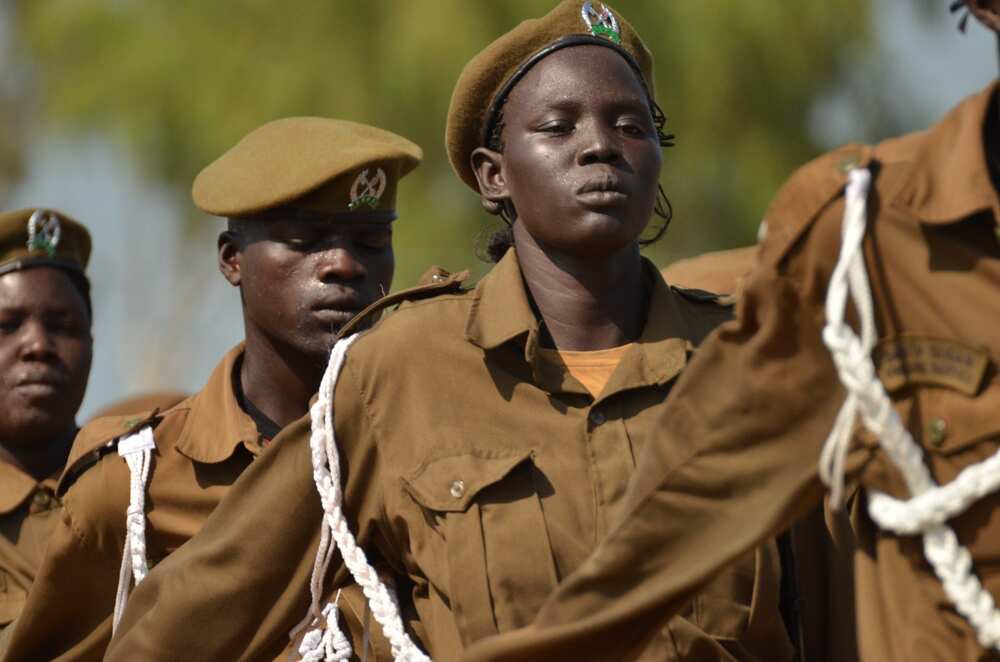 READ ALSO: Nigerian Defence Academy Admission Requirements
You must provide the commission with a certificate of citizenship in Nigeria.
Knowledge of languages such as Arabic, French and Mandarin is an additional advantage when entering.
Admission to the NDA university is equivalent for both men and women. But the Nigerian Air Force does not accept female candidates at the moment.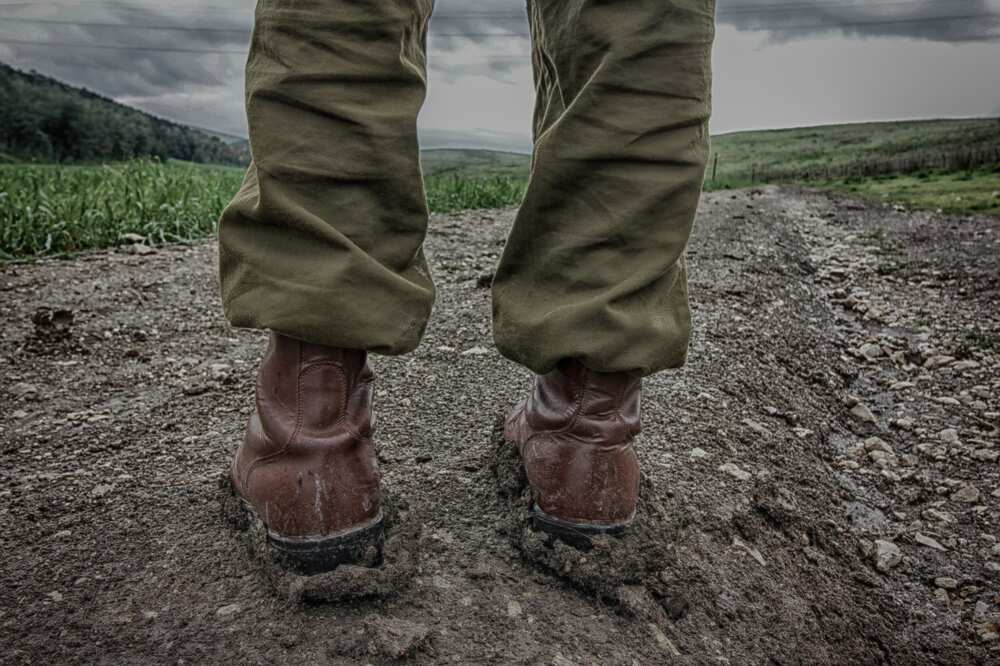 You can find more detailed information about Nigerian Defence Academy training on the official website.
How can I apply for NDA?
Now let's consider step-by-step registration in NDA portal. It is quite fast and straightforward.
1. Create an account. Firstly you need to create a record in the Nigerian Defence Academy online system. If you already have created an account, then click to login to NDA portal. If not, please follow the next steps:
Enter first and last name in the required line. Don`t forget about correct spelling.
Then insert the mobile phone number and confirm it in the opposite column.
Enter your e-mail and duplicate it in the next column. This address should belong only to you.
Create a unique but at the same time secure password and confirm it in the next line. Be attentive with letters and numbers. Don`t make mistakes.
By creating an account you will get direct access to the purchase form, but for this, you need to fill out the appropriate application. The system will tell you how to do it. After you create it, click submit.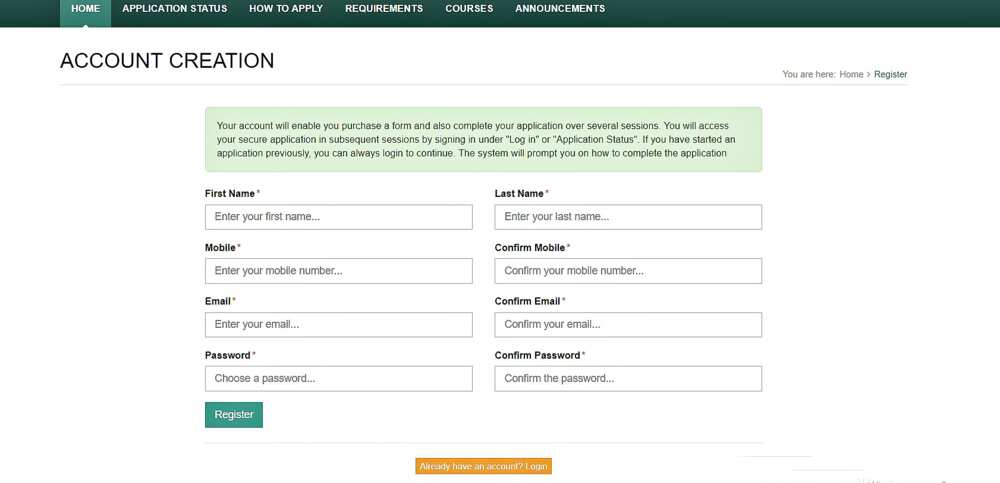 2. Purchase the form. You can pay in the following way, choosing online or any Nigerian bank system. But ensure that you have completed creating account correctly.
If you choose to pay online, then click on login in the application form and make payment or if you prefer a bank system, then click on remote payment. The guide will help you to make all the steps correctly.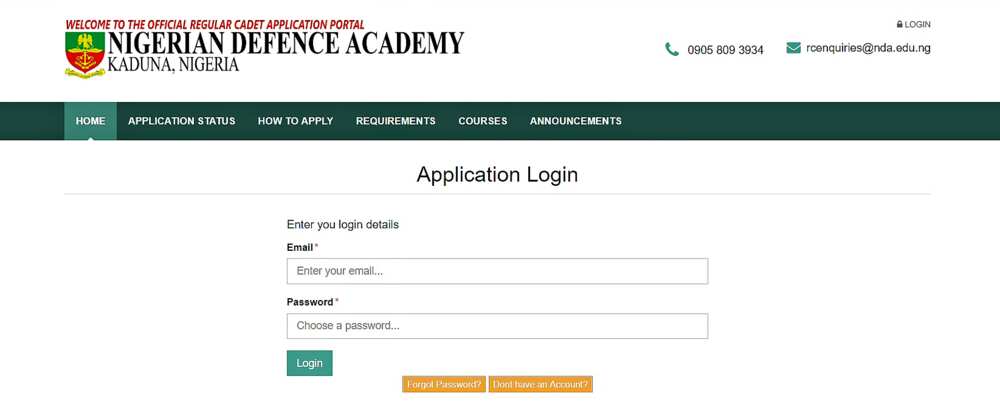 3. Download the required documents. You can upload photocopies of your documents, but submit the originals for the interview.
4. Consideration of the application. It will be considered by the selection committee only after it is filed and paid. Hurry to do everything on time. Otherwise, you may not be allowed.
5. Check the status of the application. You can do it by logging in to the online system.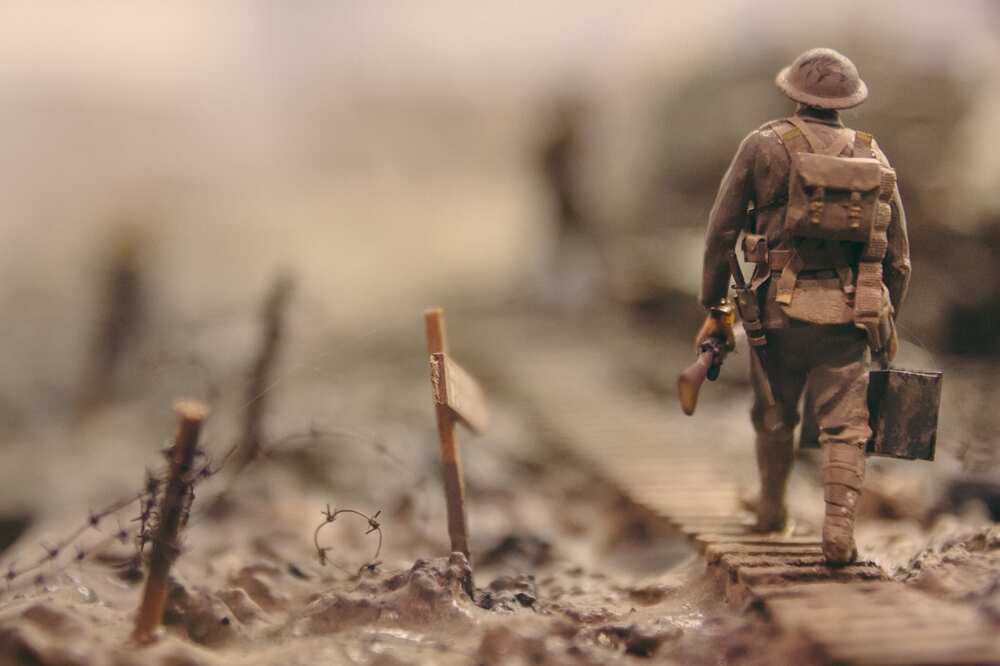 Having done everything correctly and on time you will secure a place in the academy in Nigeria that you have long dreamed of entering.
Now you know how to apply and register on the NDA portal. We were glad to help you. If you have any questions, leave them below, and we will answer them. Share this article with your friends. If they want to enter this institution, it will help them.
READ ALSO: NDA students' salary after graduation in Nigeria
Source: Legit.ng