Nigerian native styles for men
Male fashion offers a lot of interesting trends in the new season. We invite all guys to familiarize themselves with the Nigerian native styles for men.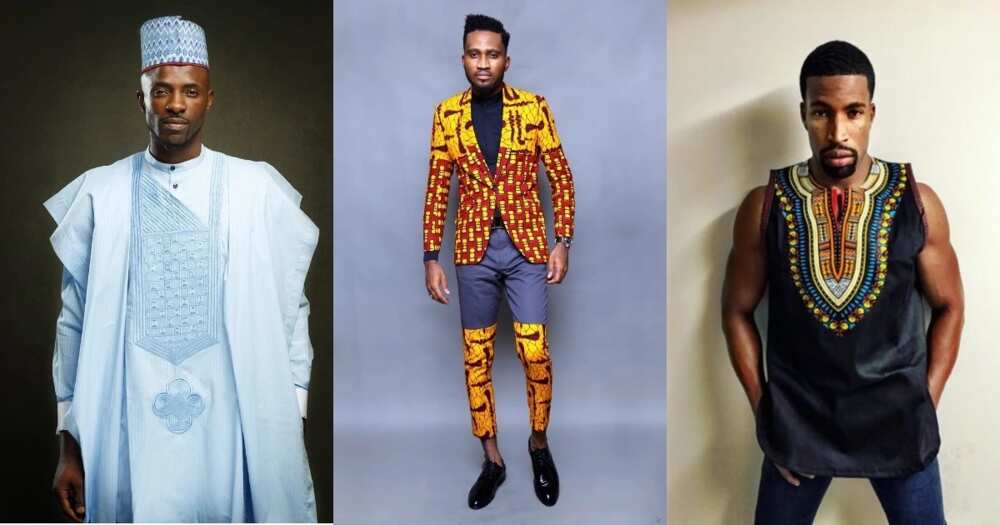 Agbada styles for guys
Agbada can no doubt be described as the king of Nigerian men's traditional fashion styles. It is difficult to find a more chic, elegant and solemn outfit. It is often worn for holidays and business negotiations. There are shortened options for everyday life. They are more convenient and do not hinder the freedom of movement.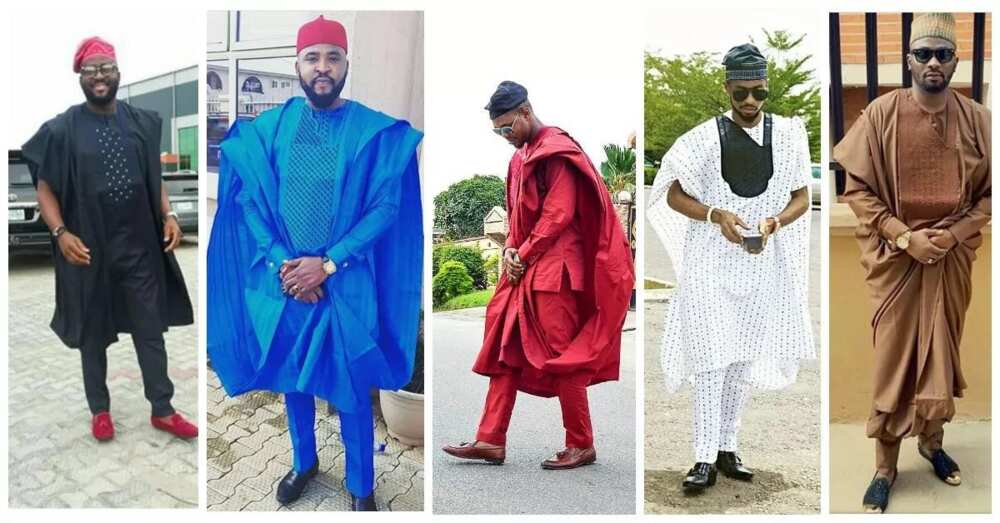 Designers offer variants with embroidery, a lot of colour solutions. Most often, Agbada has a neutral tone. However, you can meet quite bright designs.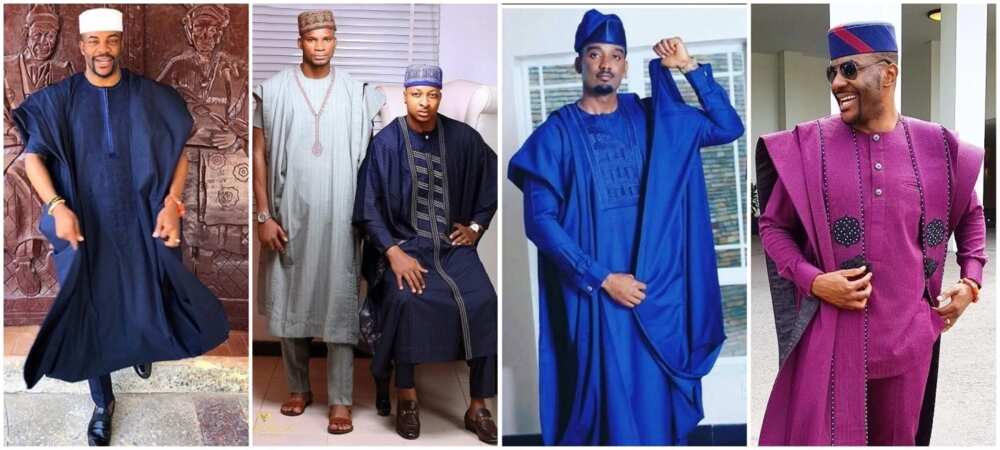 Ankara styles for men
If we continue developing the theme of bright outfits, Ankara native styles have practically no competitors in this field. This fabric is used for sewing trousers, shirts, jackets, hats, etc. Despite the abundance of bright patterns, it can serve as a good basis for a classic costume in which you can attend a social event.
READ ALSO: Hausa clothing styles for male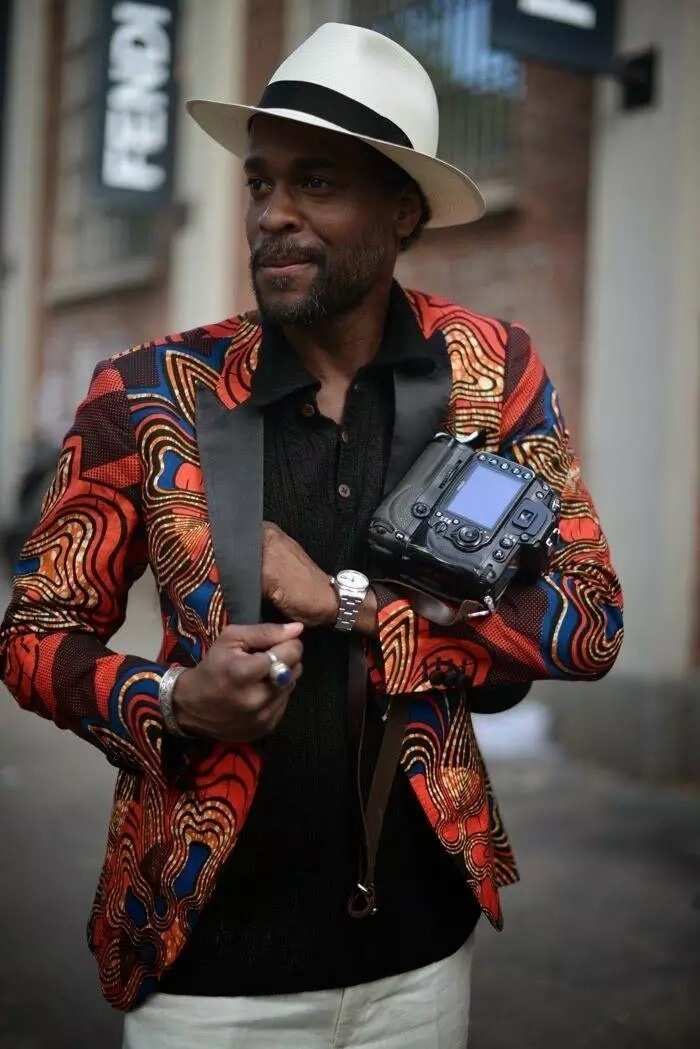 Real Nigerian men know how to look manly and yet bright. Ankara provides freedom for self-expression. You can always stand out against the background of other people if you find your unique style.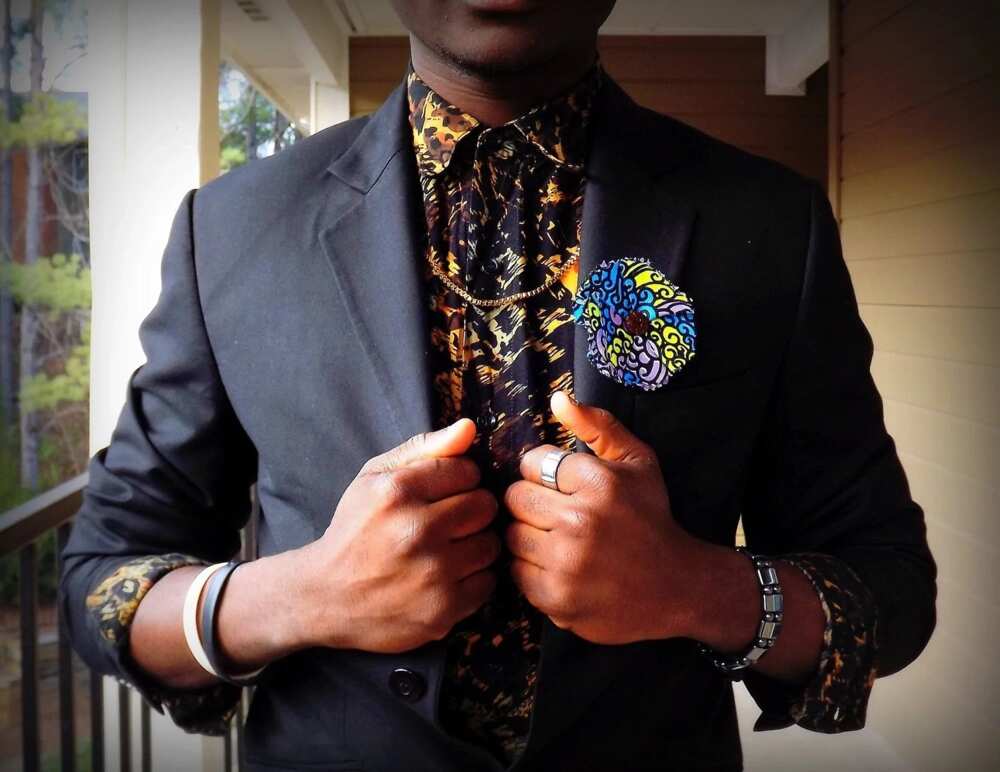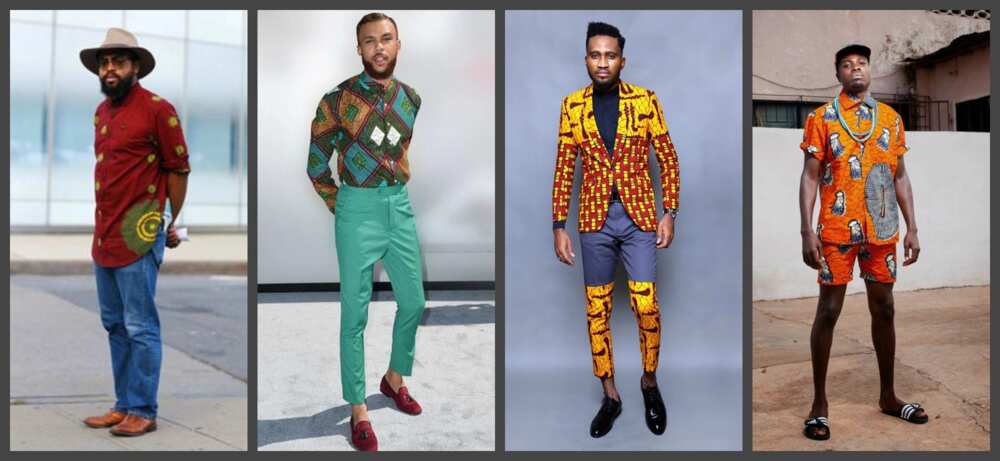 Senator wears
Such native design for guys is ideal for business style lovers. The costume consists of trousers of standard cut and comfortable shirt which can be decorated with embroidery, elegant patterns, strips, thin silver or gold chain.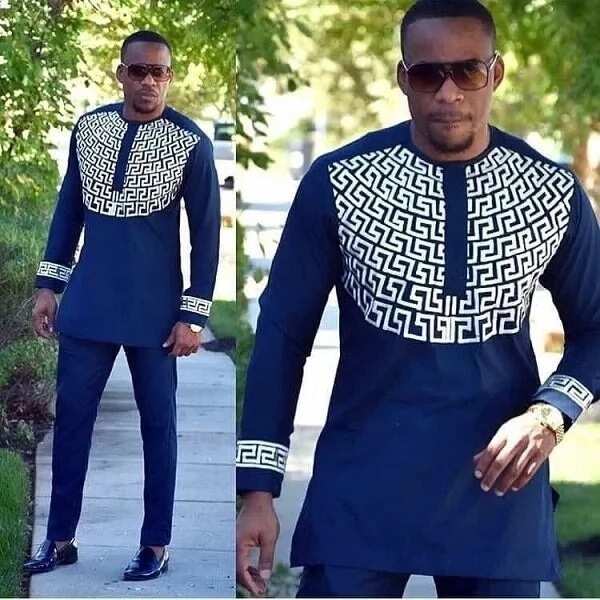 A shirt can have a short sleeve that is very comfortable in hot weather. High-quality natural fabrics have a good air exchange. So you can fully enjoy your own luxurious appearance and absolute comfort.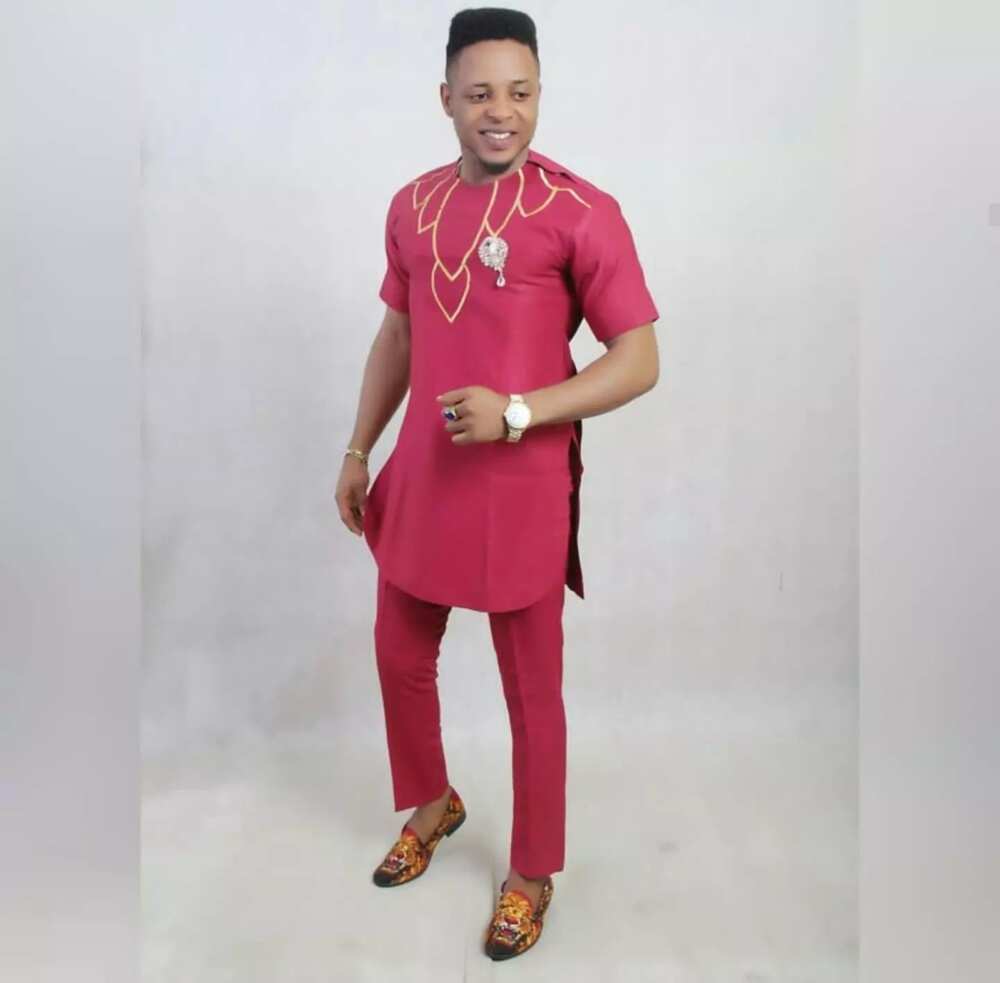 Danshiki styles
The bright Danshiki T-shirts are a perfect solution for an informal event. They are ideal in combination with jeans and any other street clothes. Refined patterns will attract the views of surrounding people to you. Often such clothes have a hood that not only protects the head during the rain but also adds some boldness to the image.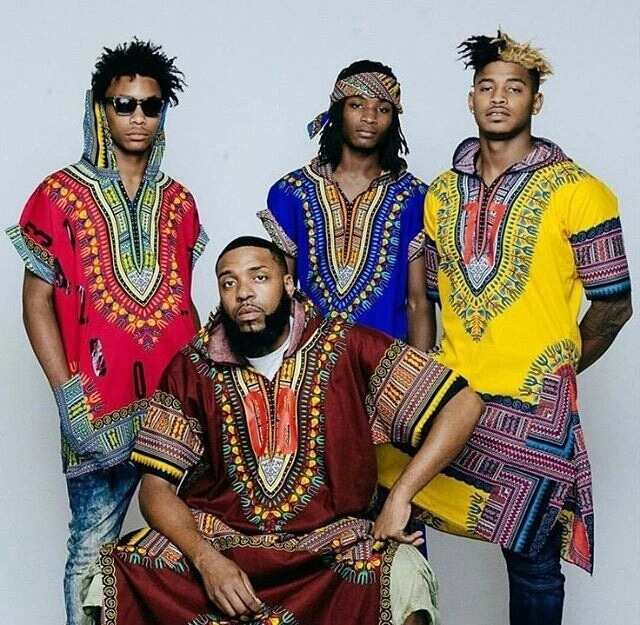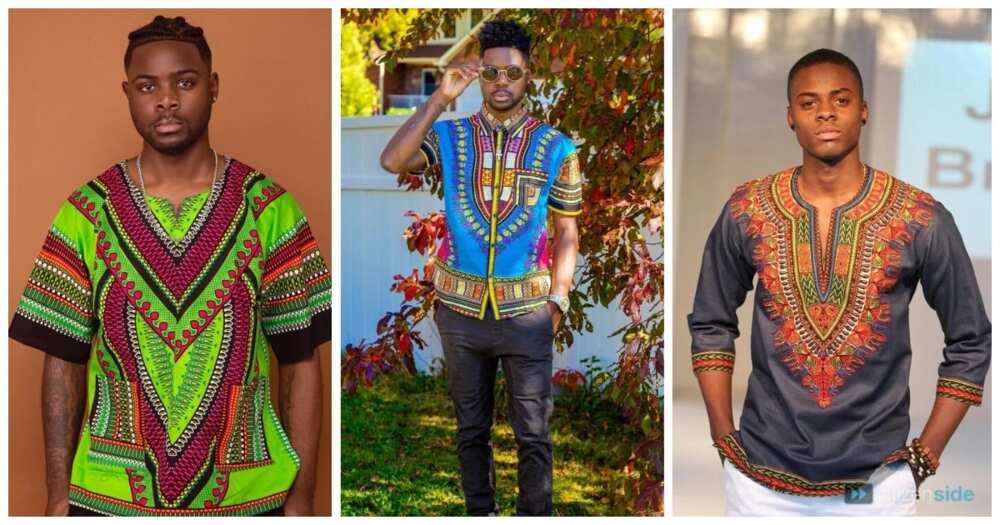 Atiku styles
Fabric Aktiku can make your life comfortable and bring a touch of refined style into the appearance. It is mainly used for sewing formal and everyday suits. Embroidery may serve as an elegant decoration. Talented masters use different ethnic patterns and contrasting colours.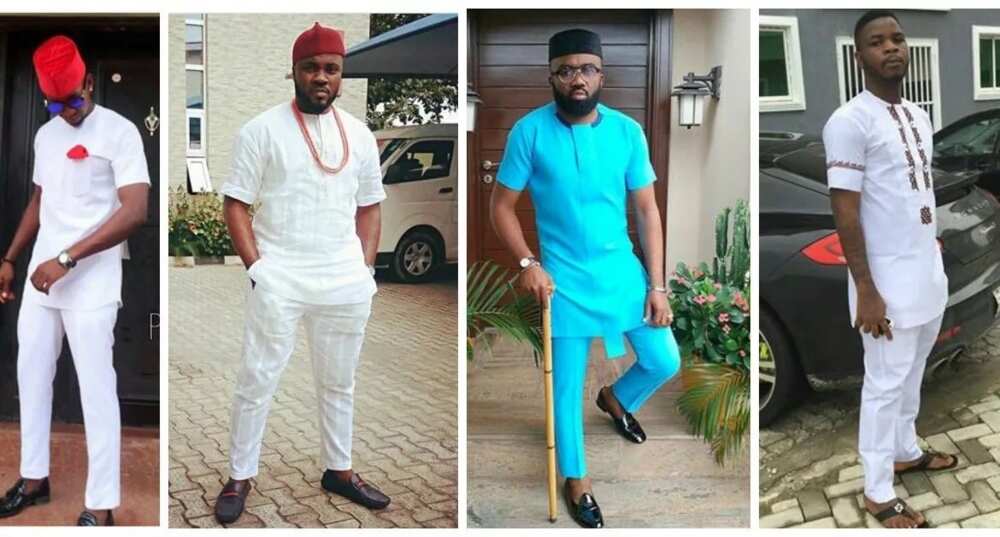 We hope that you liked the above-mentioned native styles for male. Modern fashion is really so diverse that you can easily find clothing models that match your character and emphasise the best features of the body.
READ ALSO: Best agbada styles for guys to rock in 2018
Source: Legit.ng