Latest short gown styles for real fashionistas
What are the latest short gown styles for real fashionistas? The stylish short dress is an indispensable attribute of a wardrobe.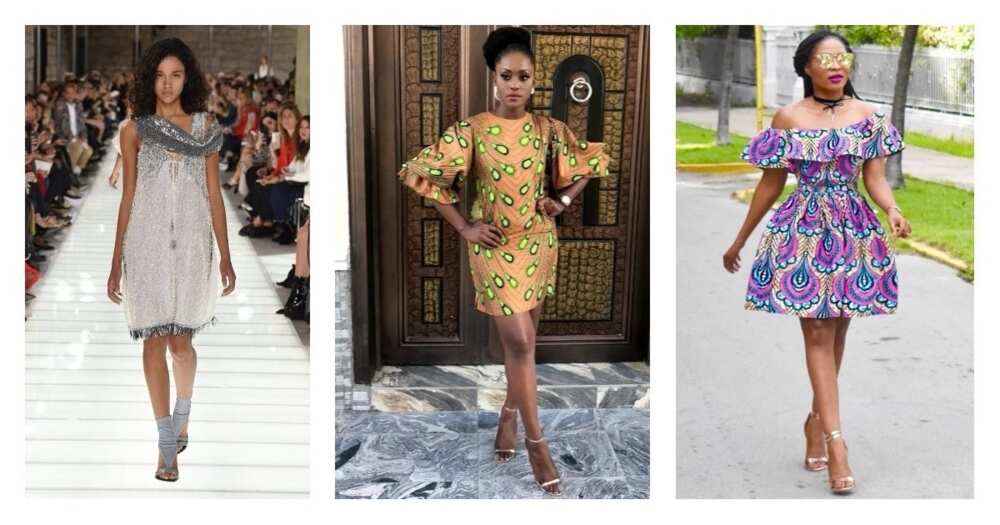 What is a short dress for a woman? First of all, it's the opportunity to show the world her beauty. Therefore, fashion designers don't miss the possibility to offer their beautiful models of a short gowns to the beautiful half of humanity. They can emphasize the figure's merits of each lady advantageously.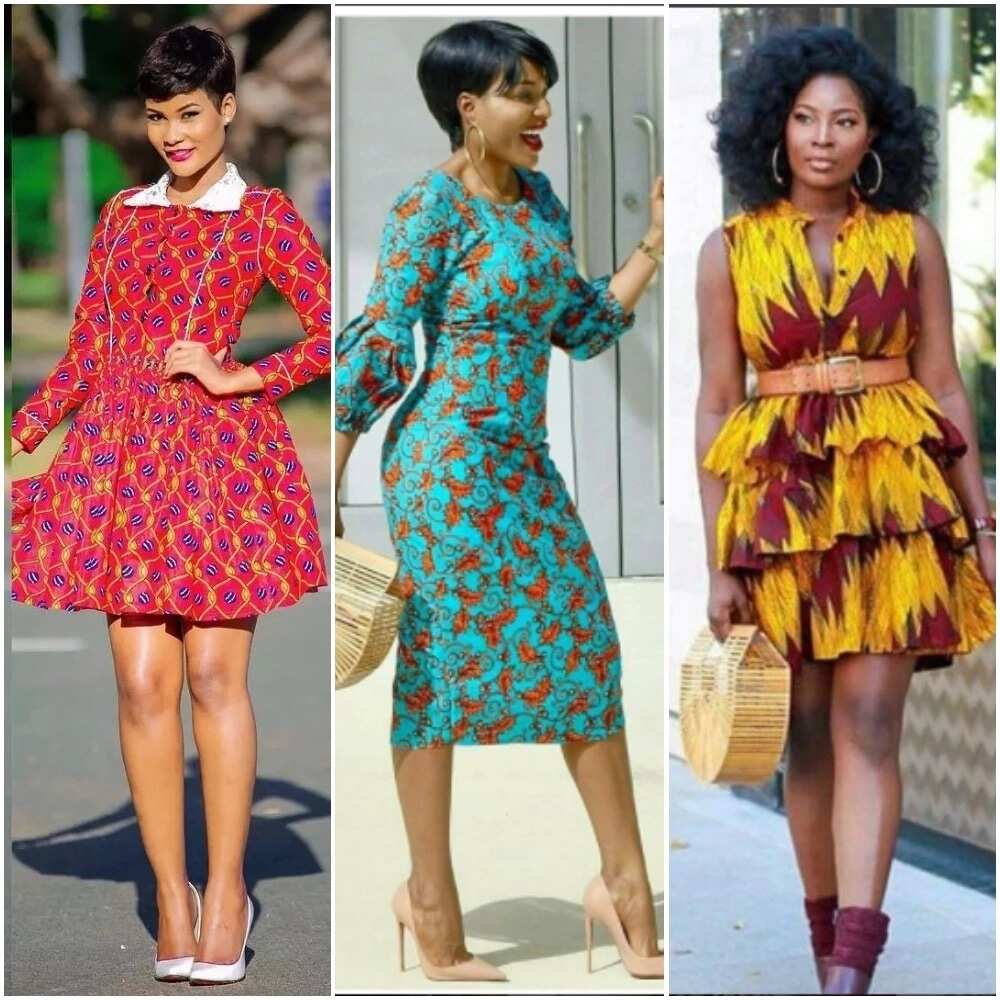 As you know, fashion does not stand still. Every year it offers all new styles of short dresses with interesting combination of textures, decoration, and cut. The main trend 2020 is refined femininity.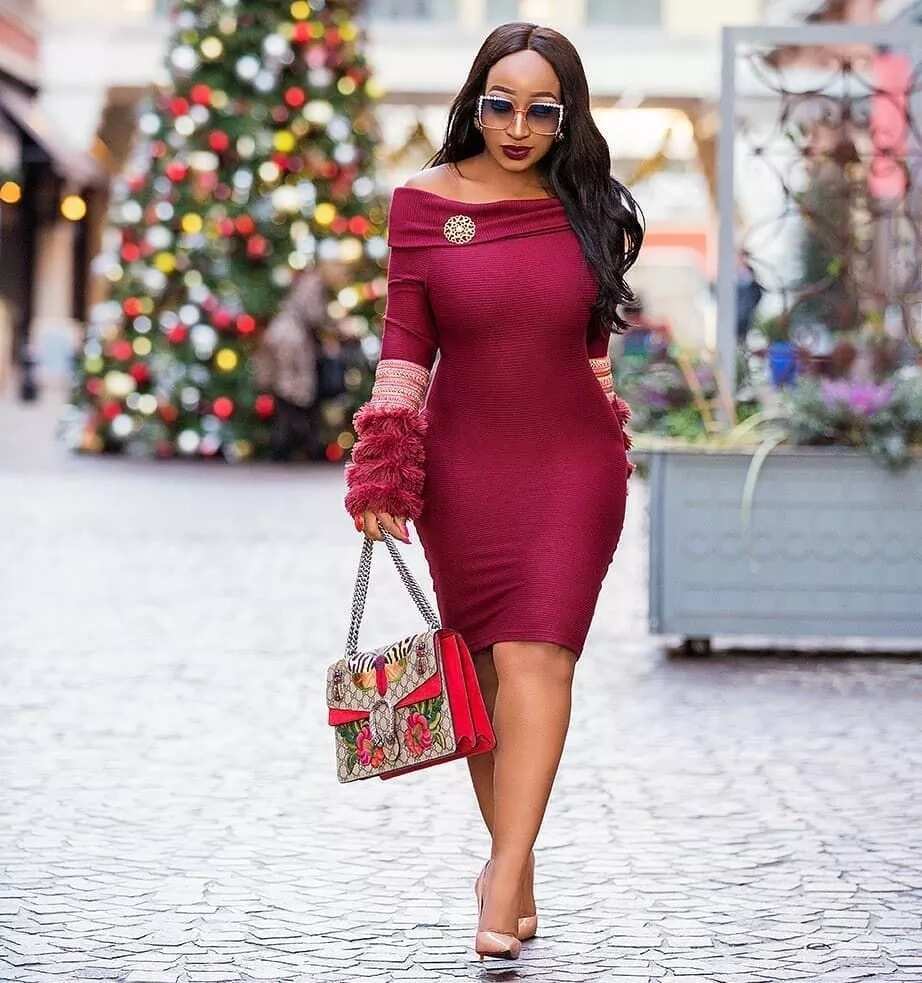 The main feature of short gowns in 2020 is feminine silhouettes. Dresses can clearly sit on a figure from a stiff fabric or easy flow with a set of draperies, folds, and flounces. But soft flowing lines dominate.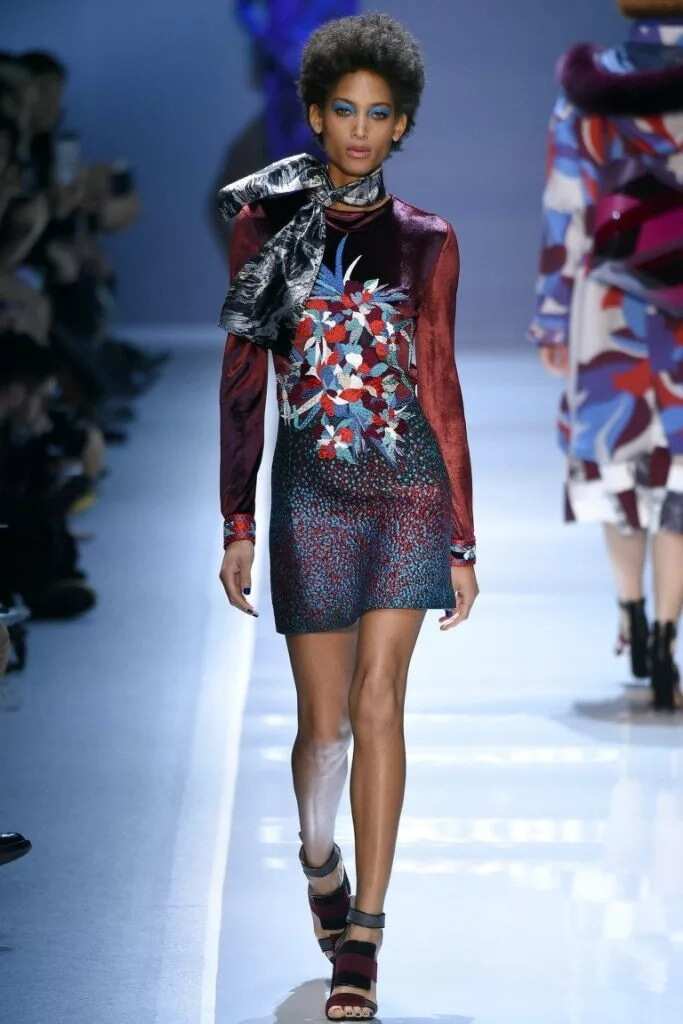 We should pay tribute to designers. They easily manage to please fans of any style. In collections of famous brands, you can find the whole range of women's preferences completely different from each other.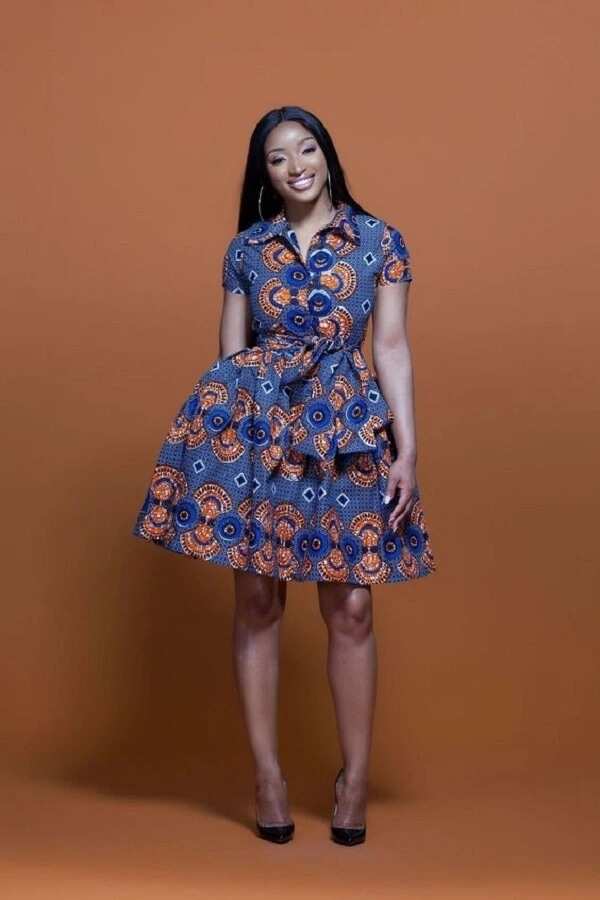 Fabrics used for making dresses 2020 are
cotton;
velvet;
satin and silk;
lace;
organza;
chiffon;
jeans.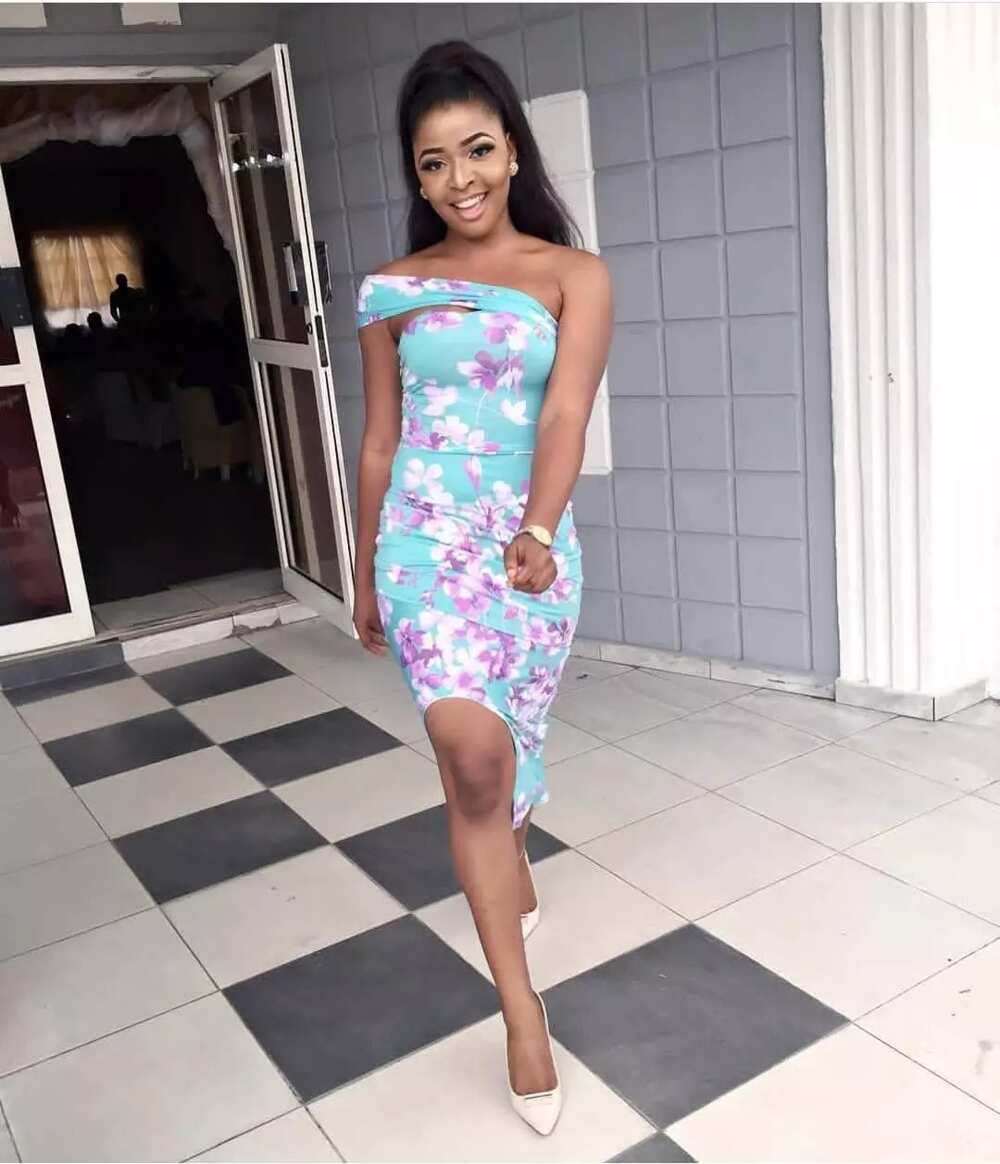 Details of tailoring for short gowns 2020
Slits (they can be located both on the hem of the item and on the sleeves);
décolleté, covered with lace;
asymmetrical hemline;
open shoulders;
transparent sleeves (they can be made from organza, lace, chiffon with a small floral print or plain);
flounces, ruches, frills;
insets from lace, chiffon, guipure and mesh, leather and even fur (in one dress there can be several types of inserts at once).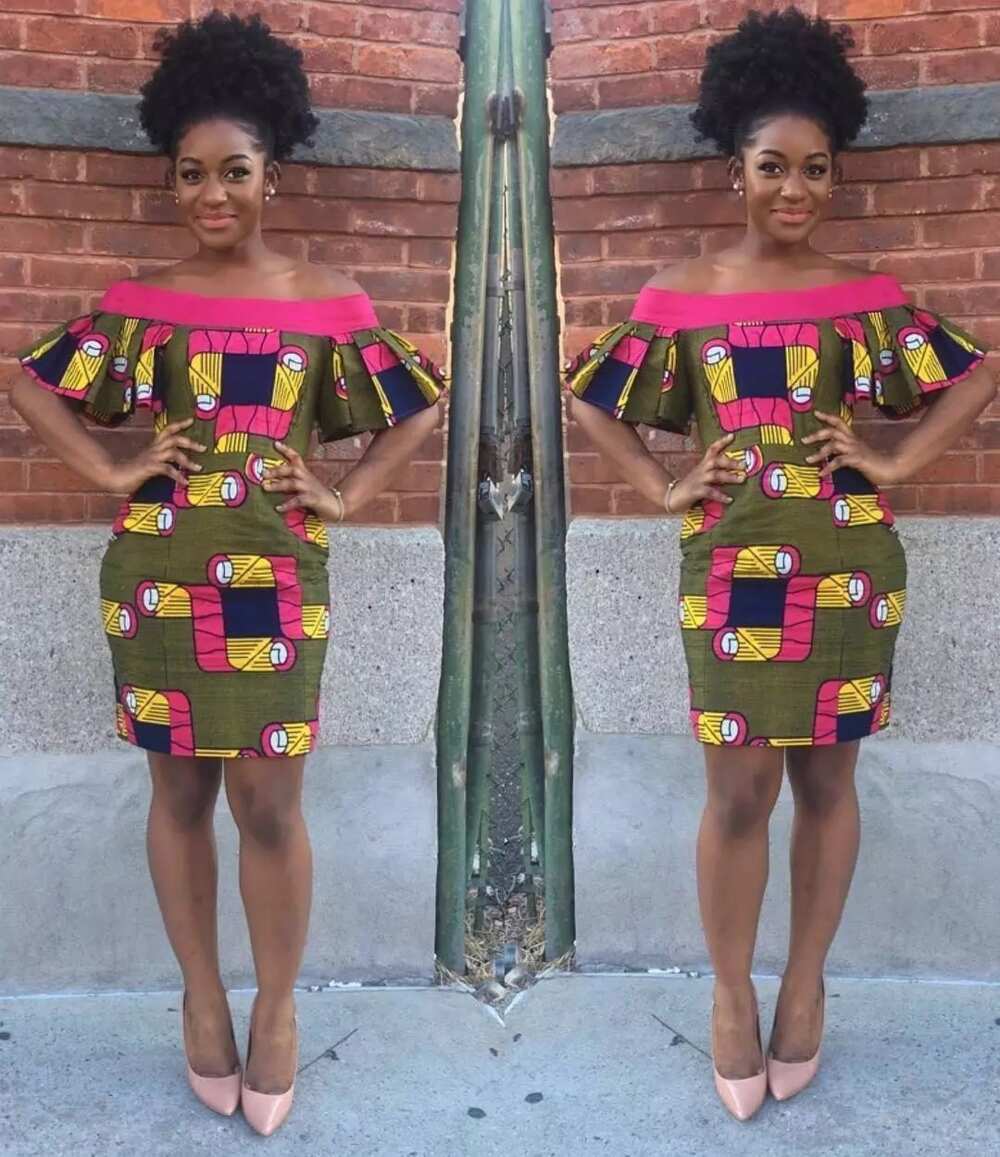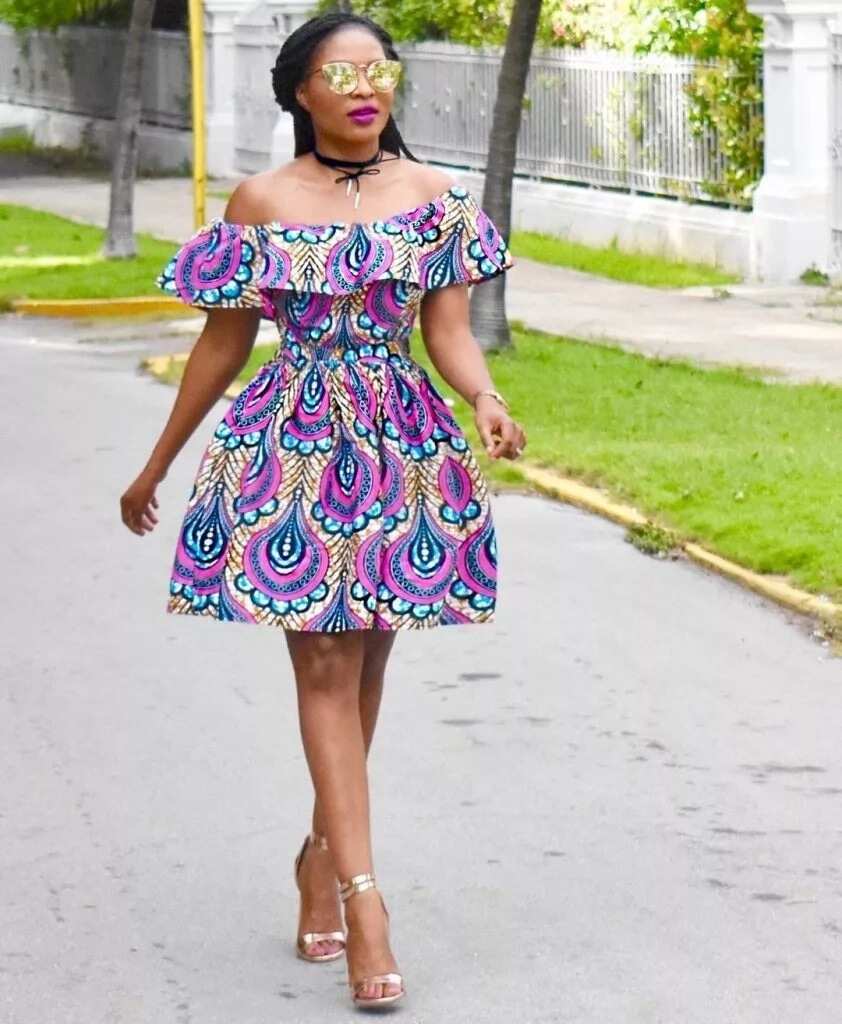 A color palette of short dresses 2020
A variety of color solutions harmoniously complements your image this season. Some tones can be identified as particularly relevant. The trendy colors are pastel tones, all shades of pink, khaki, mustard, turquoise, olive, lilac, red, silver, and gold.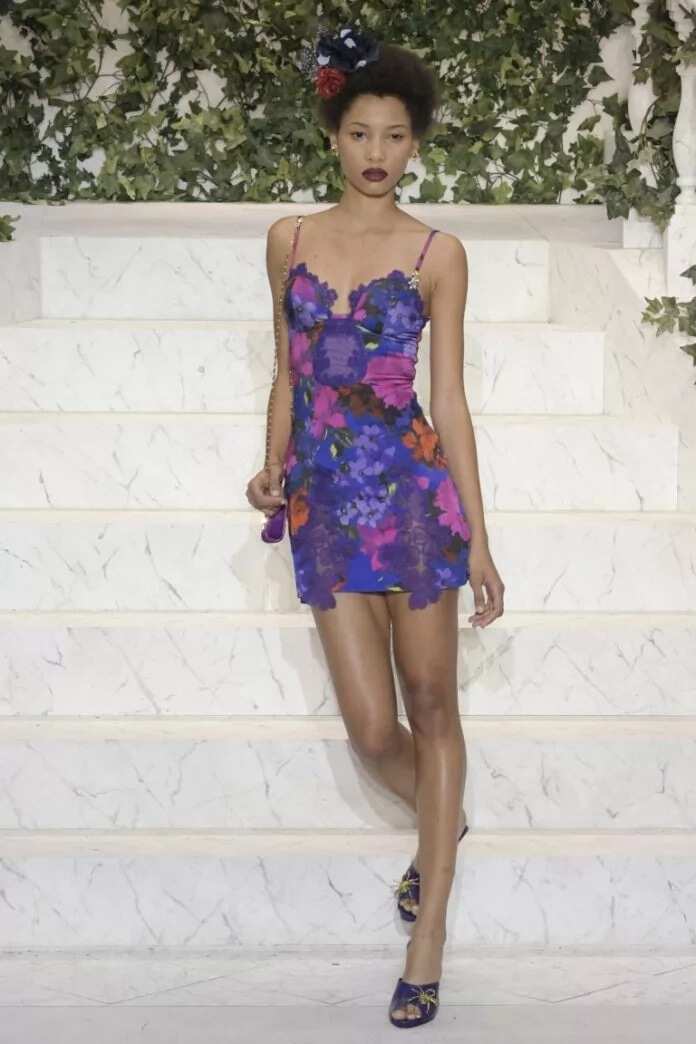 Trendy patterns 2020
Floral prints
The fabrics with a scattering of red flowers on a black, dark blue and milky-white background are very popular.
Geometric prints
Strips, cage, and rhombuses are often used. A shallow abstract pattern is also in trend. A strict geometric print can be used with soft flowing textures, forming draperies.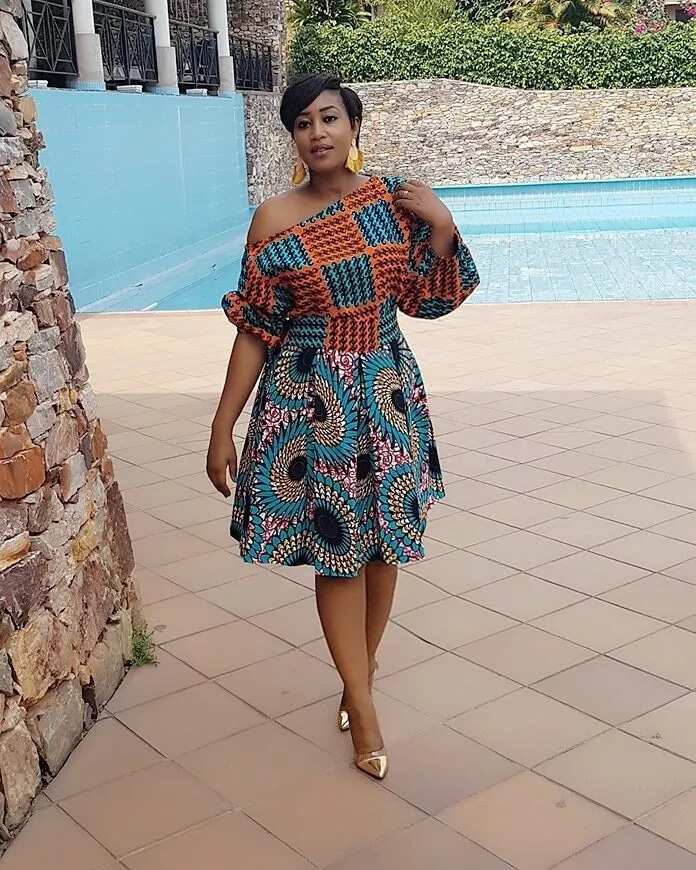 Jacquard patterns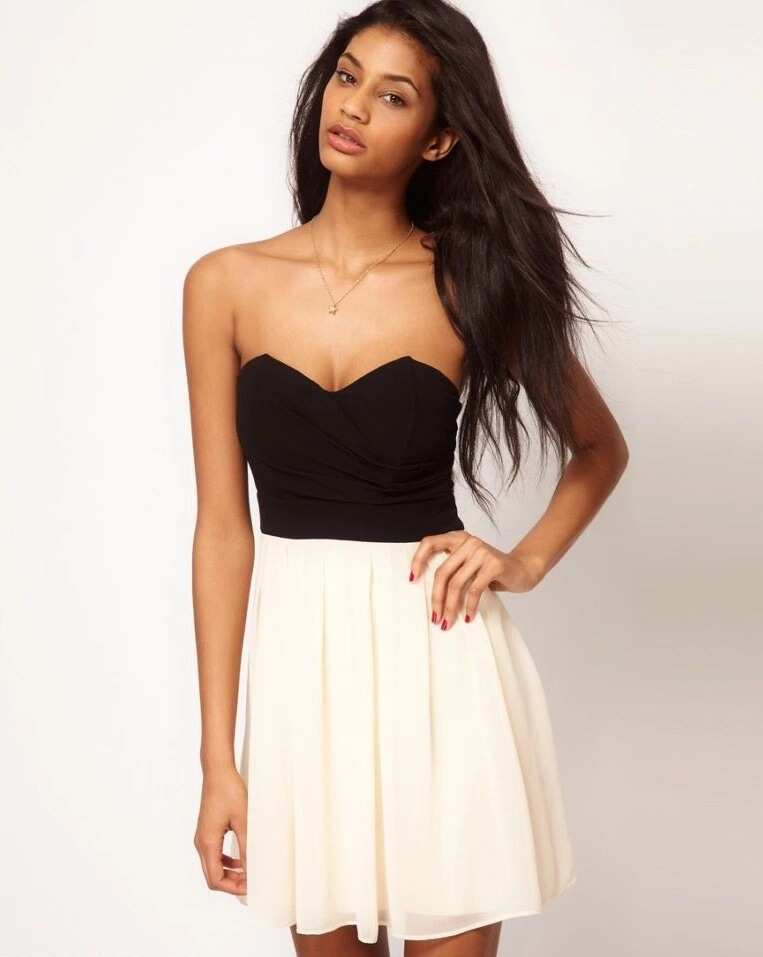 Latest short gown styles
Bustier short gown styles
The most relevant is the bodice tailored in a straight line. The bodice with the heart shape fades into the background. Such dresses are made in retro style and neo-vintage. They have a tight bodice and a bell skirt or flared skirt with drapes. A 'mullet' model with a shortened front hem and diluted with a bright floral print is very popular.
READ ALSO: Ankara dresses with lace that are popular this season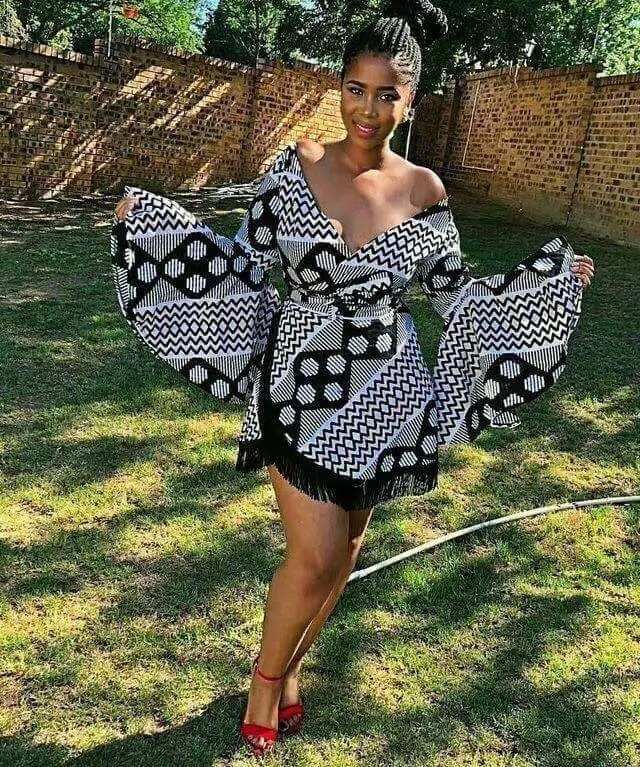 Short dresses with open shoulders
Another popular trend of the season is open shoulders. The fact that the sleeveless and strapless dress is in trend this year is proved by the numerous variants of such dresses on fashion shows. Open styles are more suitable for evening activities and beach fashion since bare shoulders, after all, give frankness to the image.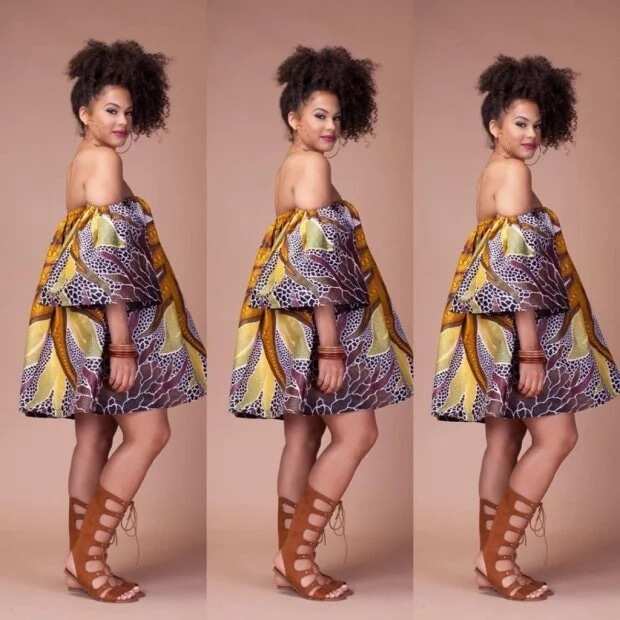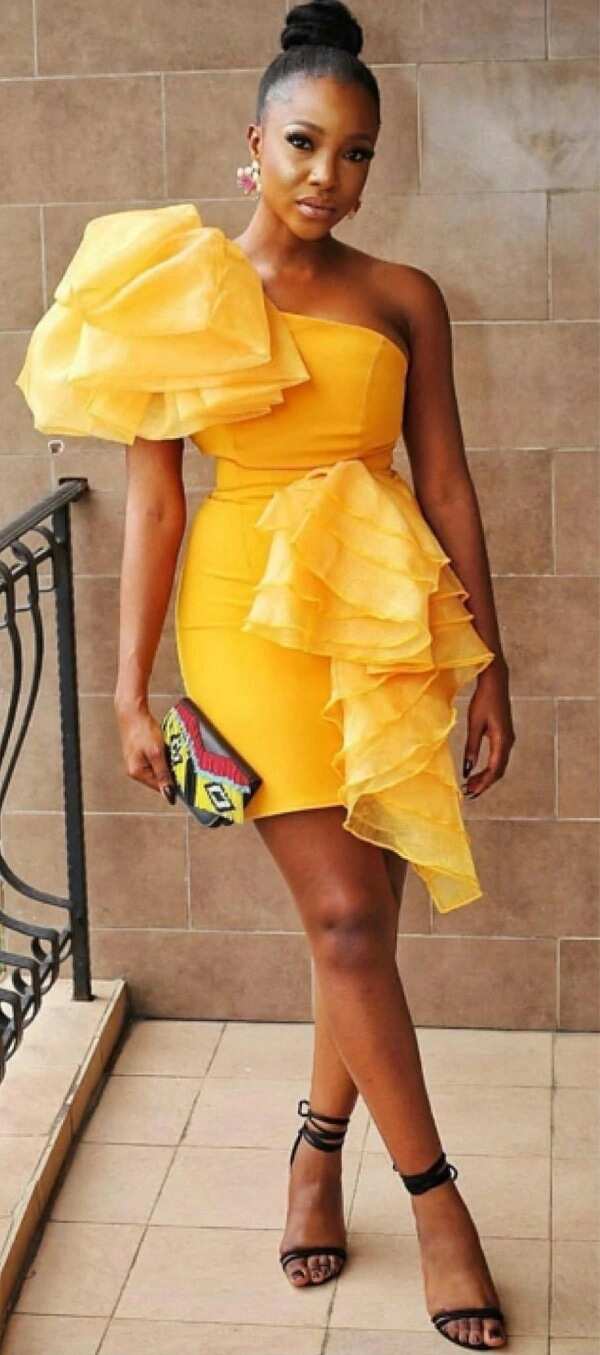 For example, the gowns with one sleeve and one bare shoulder look very feminine. A wide frill can draw attention to the most beautiful part of the female body, giving an extra volume to the chest.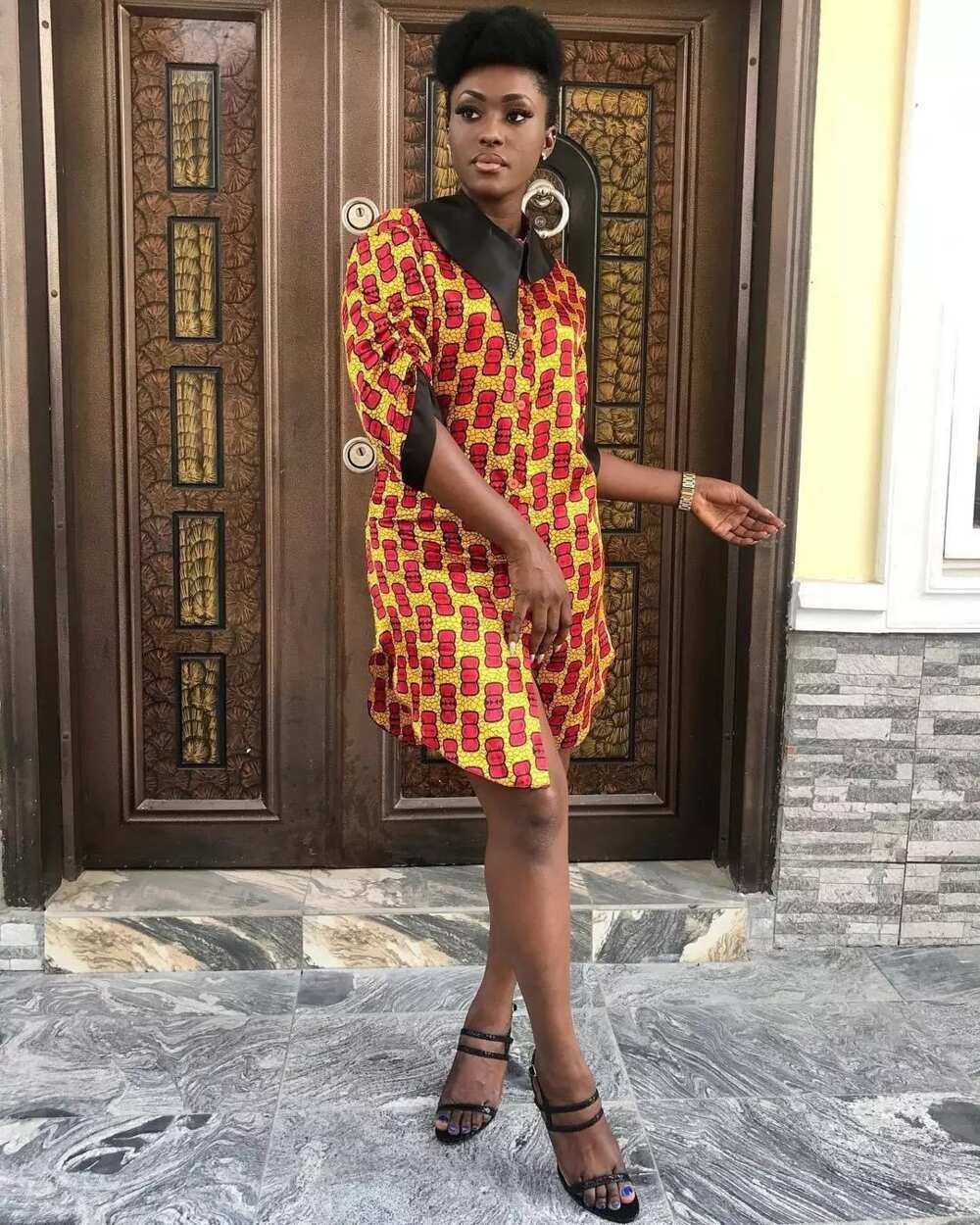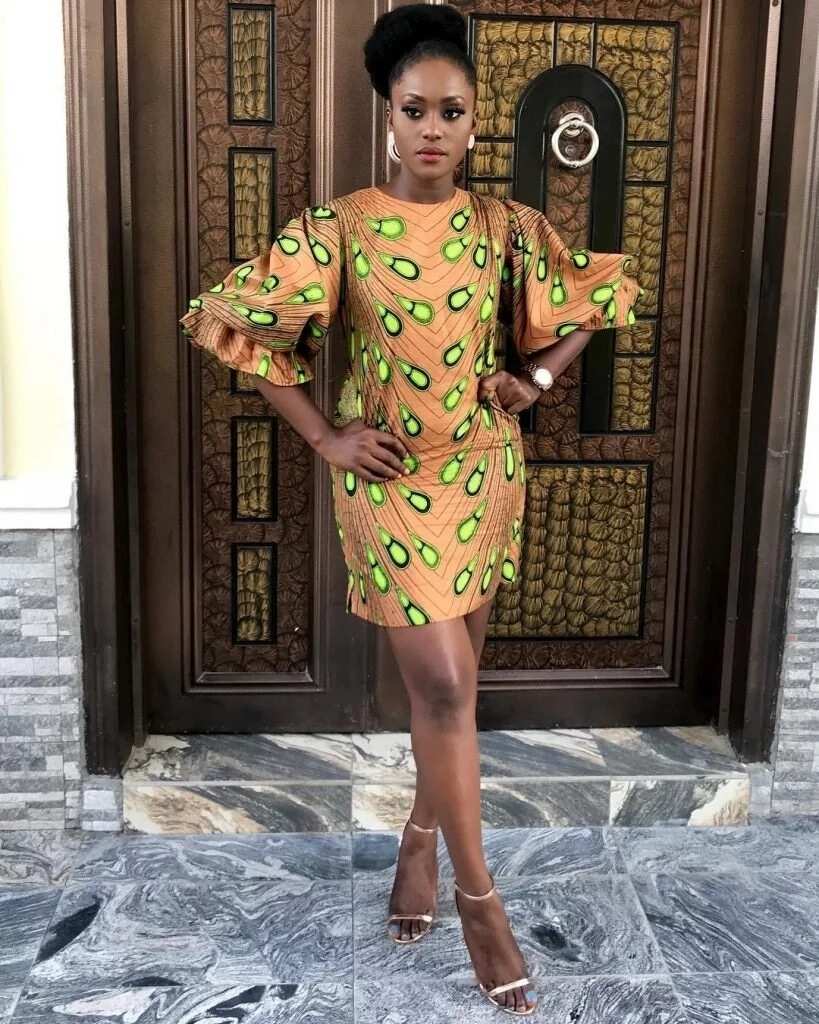 Ankara short gown styles
Special attention should be given to Ankara short dresses. Bright Ankara fabrics are used for beautiful dresses' designs in casual and office styles. Moreover, Ankara mix gowns with lace, chiffon, and fringe, embroidered with beads and sequins are the excellent options for events.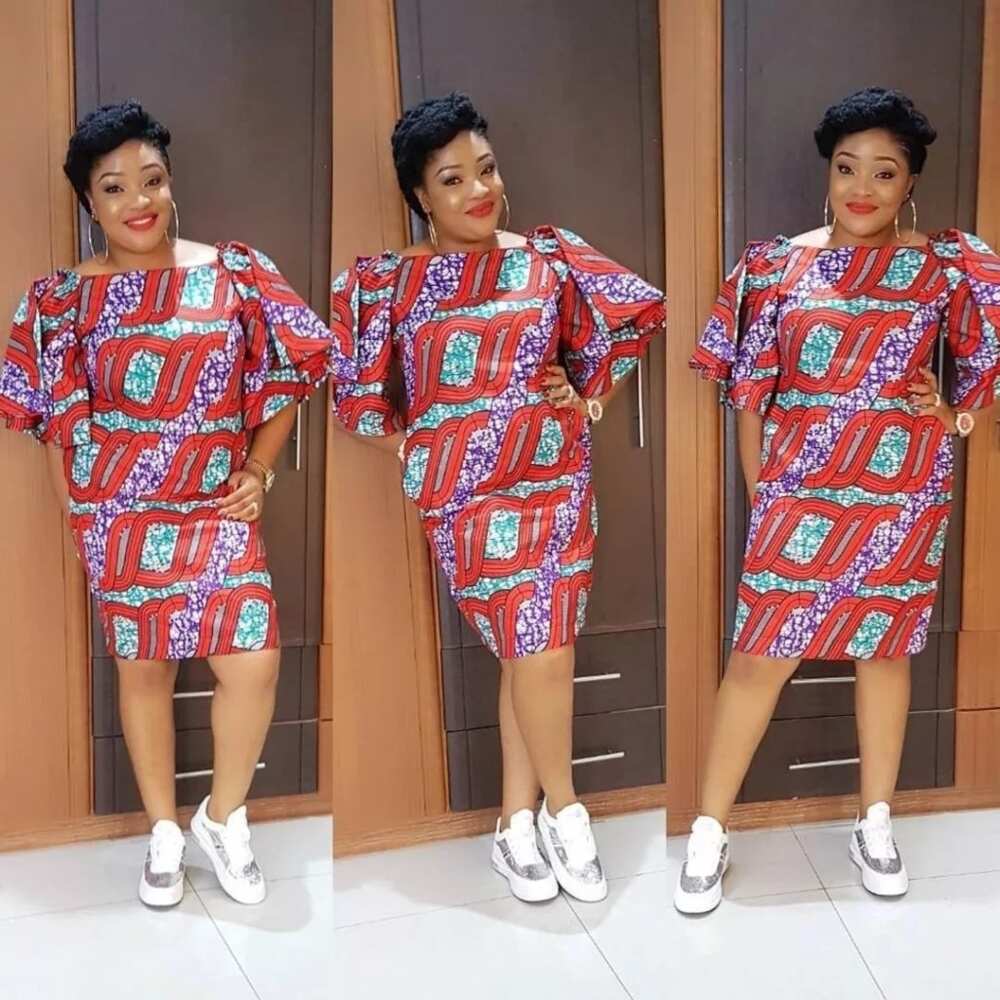 Short dresses for plump ladies
The V-shaped cutouts on the neck and hem help to extend the silhouette. Another indispensable fashion element is the sleeves of an unusual flying cut. Thanks to it, the line of shoulders and arms seem more fragile.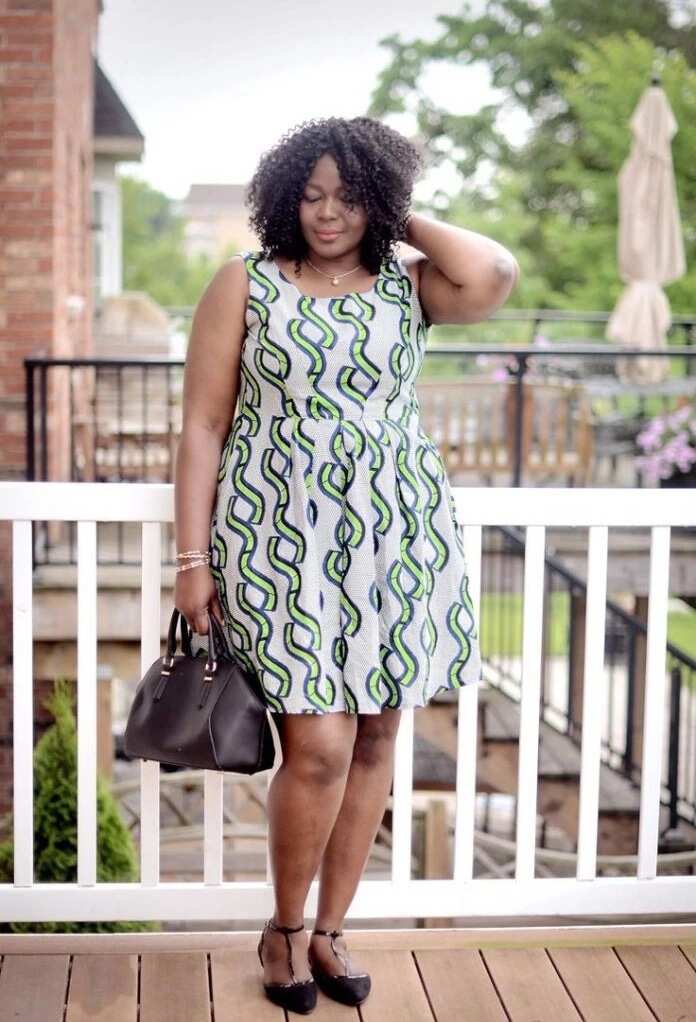 The trendy colors for plump ladies 2020 are white, light blue and violet, light emerald, cool-lilac. Warm yellow and ivory tones are not desirable. They make women visually plump. The dresses can be of gold and silver colors. Besides, bright light tones, such as peach, honey, a white wine's tone are also relevant.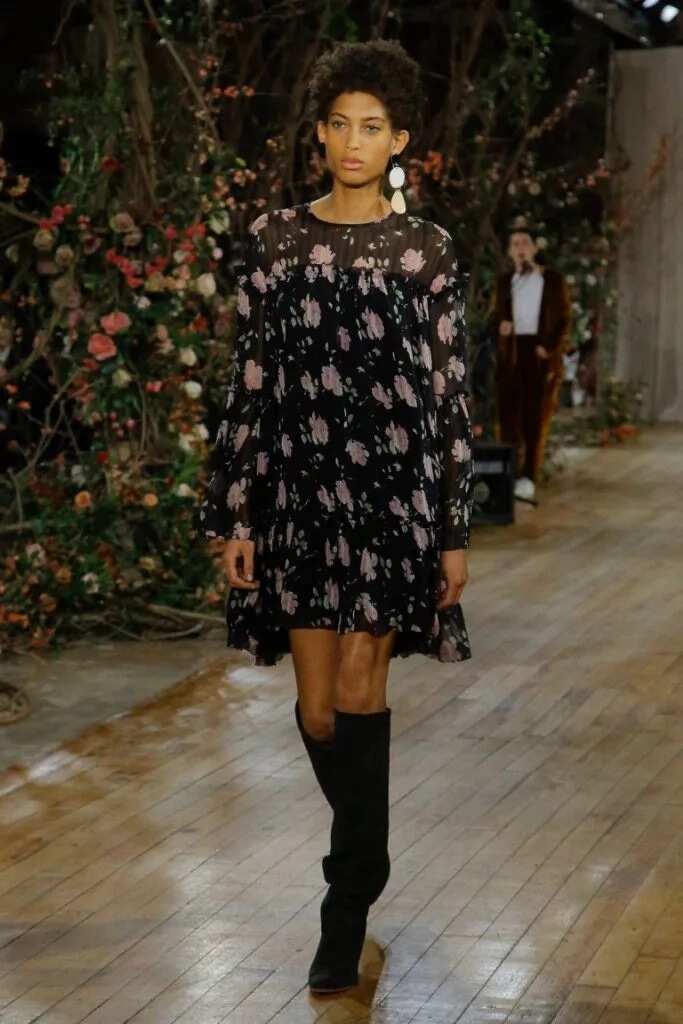 Short chiffon gowns
The main feature of such dresses is modest closed tailoring with a lack of deep cuts, a flared skirt, and long sleeves. It gives to a gown a special charm and femininity. The most current models are made of translucent chiffon of dark colors. And models with floral prints, thin silver strips or stones' scattering are in trend too.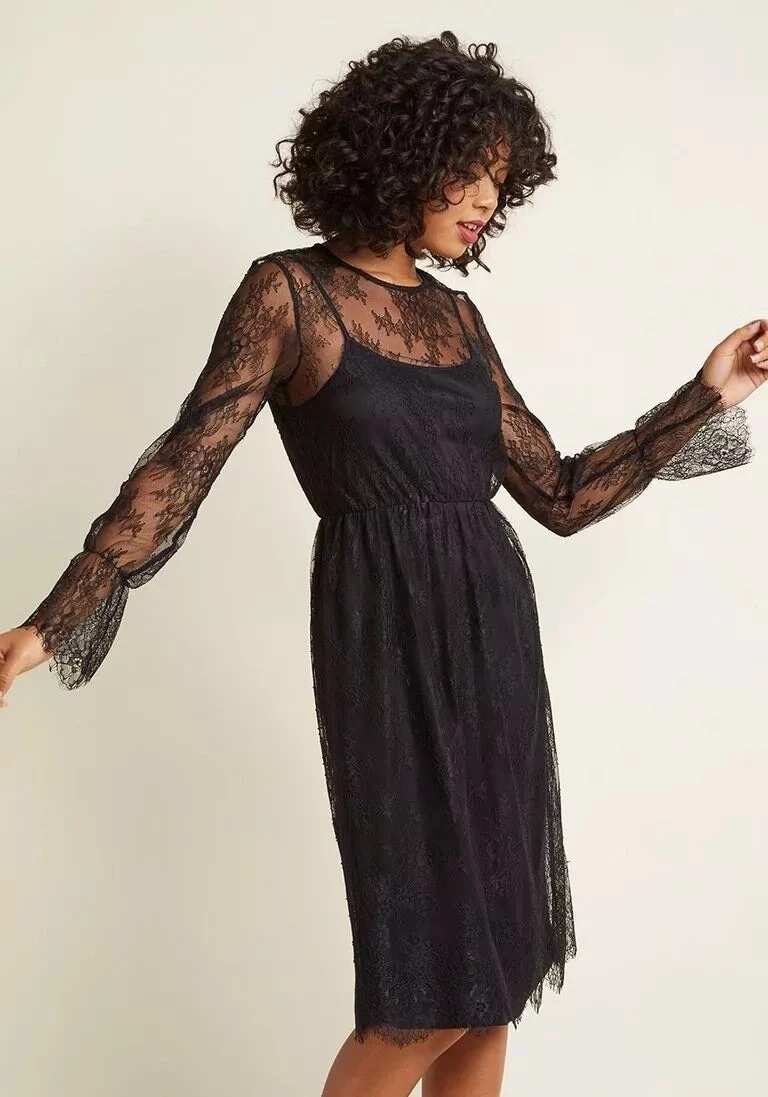 Little black dress styles
For many years, the little black dress does not give up its position.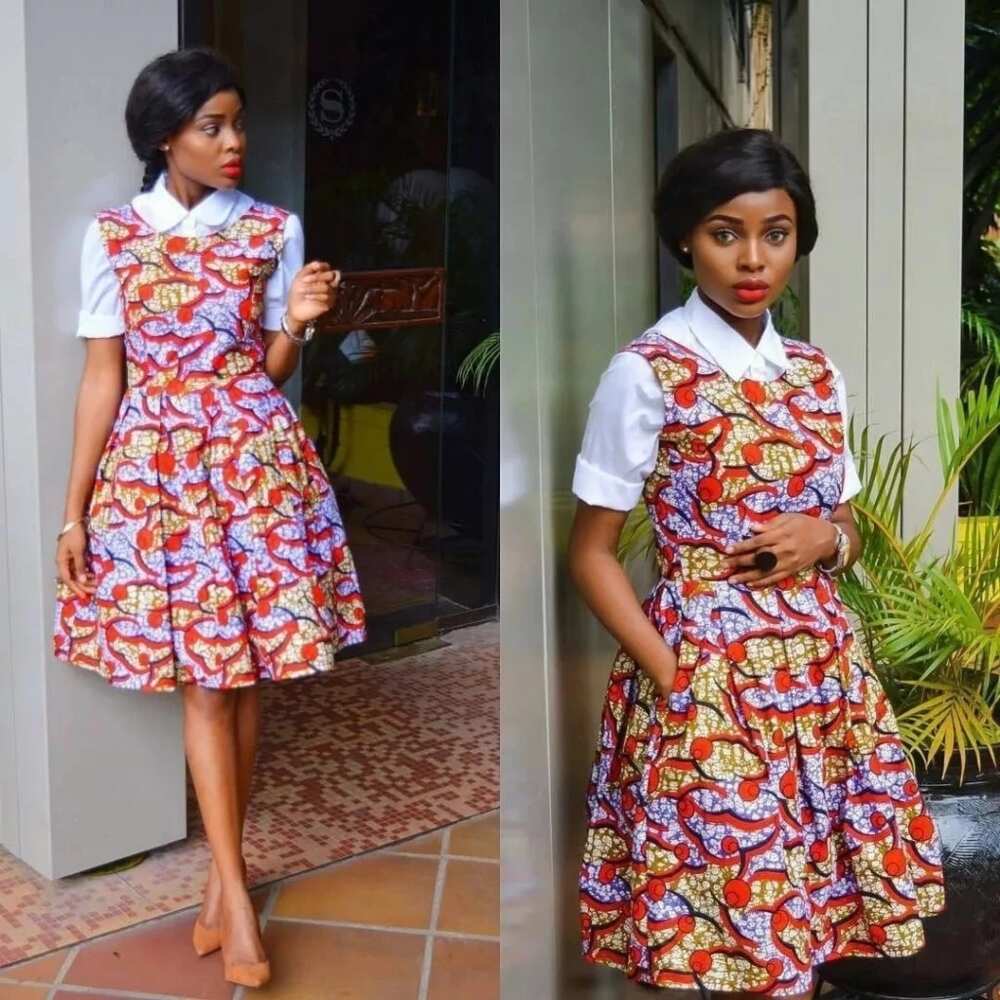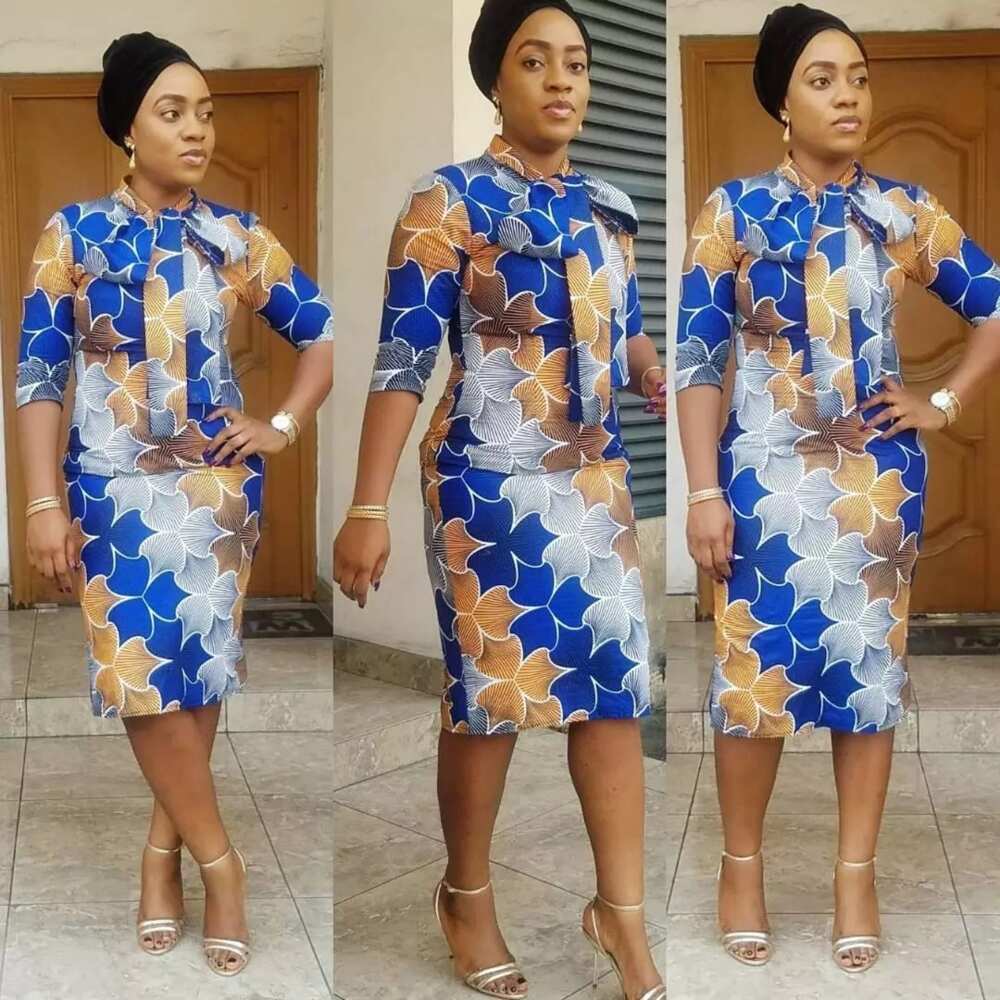 Short office gowns
Classic office style is a dress-case made of dense material. Asymmetry of the neckline or hem adds a variety to this style. Color blocking made of two or three basic tones is suitable for office options. They are black, white, gray and beige colors. You can add a note of diversity in the working palette with mustard, olive and dark blue colors.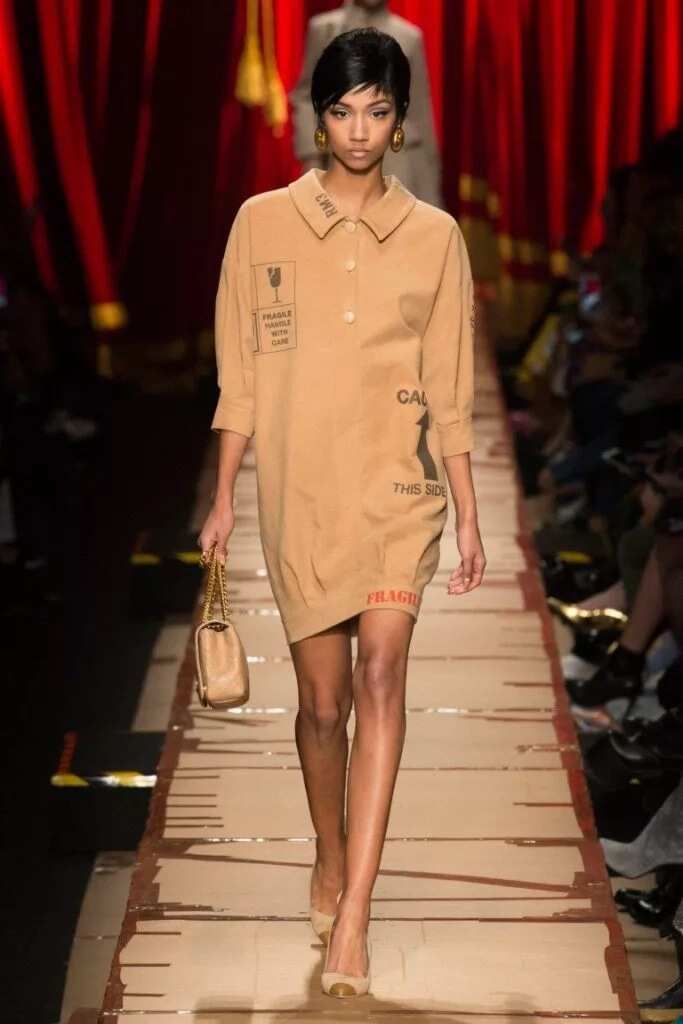 Shirt dresses are also relevant. White, beige, and khaki colors are very popular. For shirt dresses, dense fabrics are better to.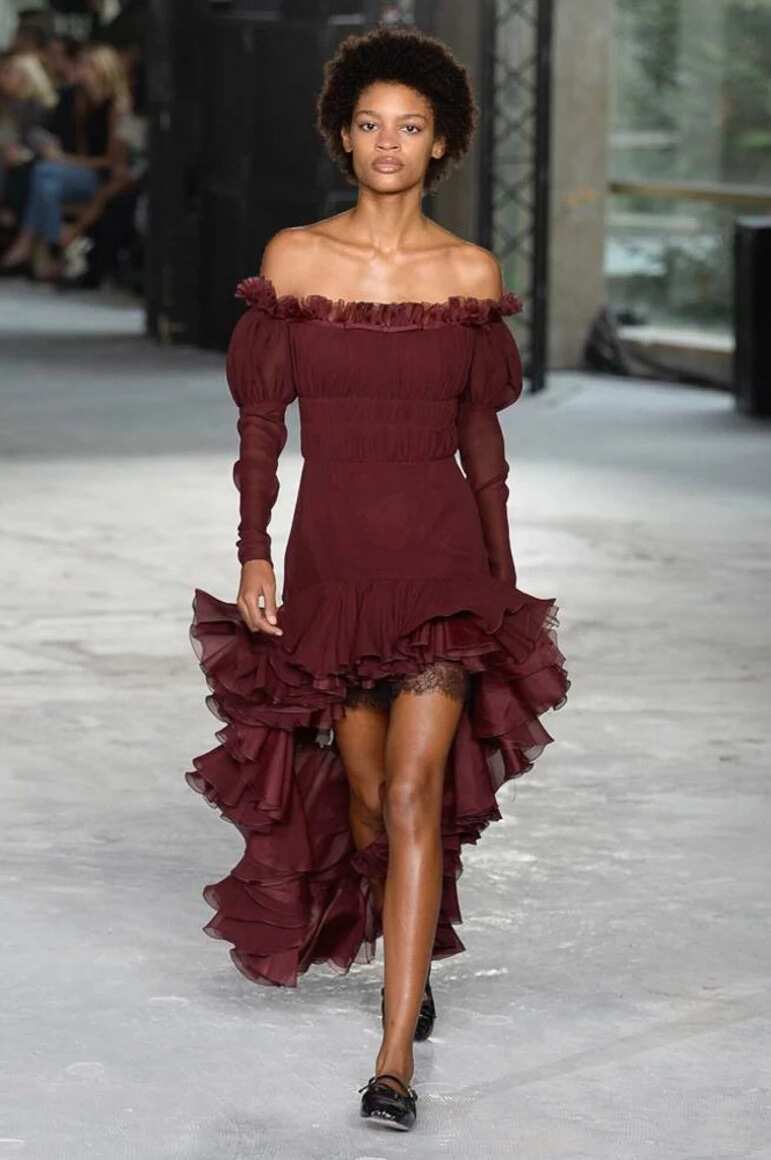 Short dresses with ruffles
One of the brightest fashion trends as before are dresses with frills, flounces, and ruffles. Undoubtedly, this element of clothing is the embodiment of femininity. The entire dress or some of its parts can be decorated with frills. For example, the sleeve's bottom, neckline, shoulder line, and hem.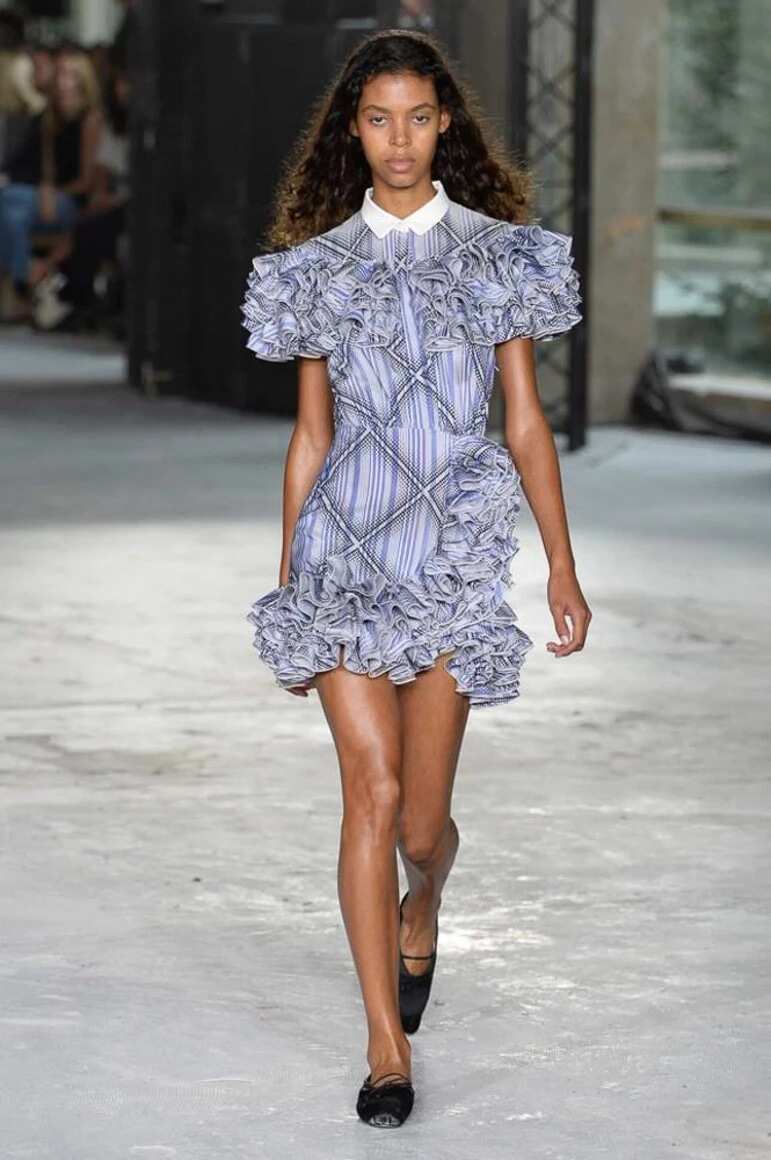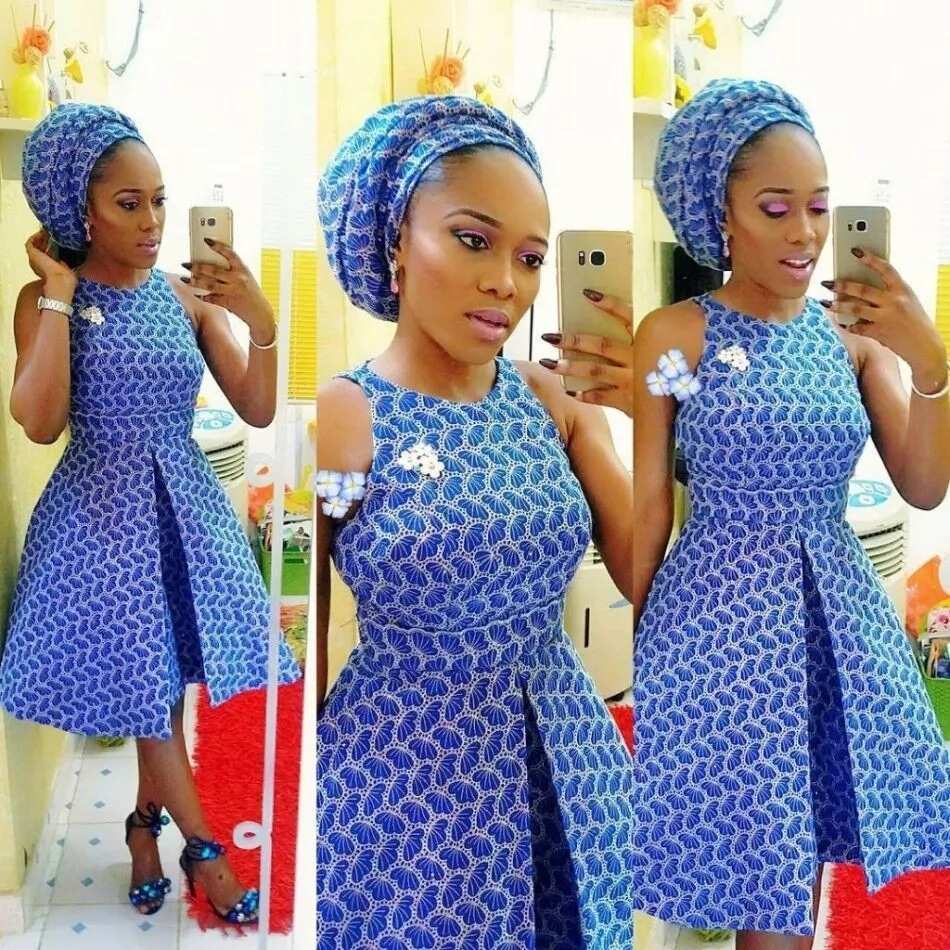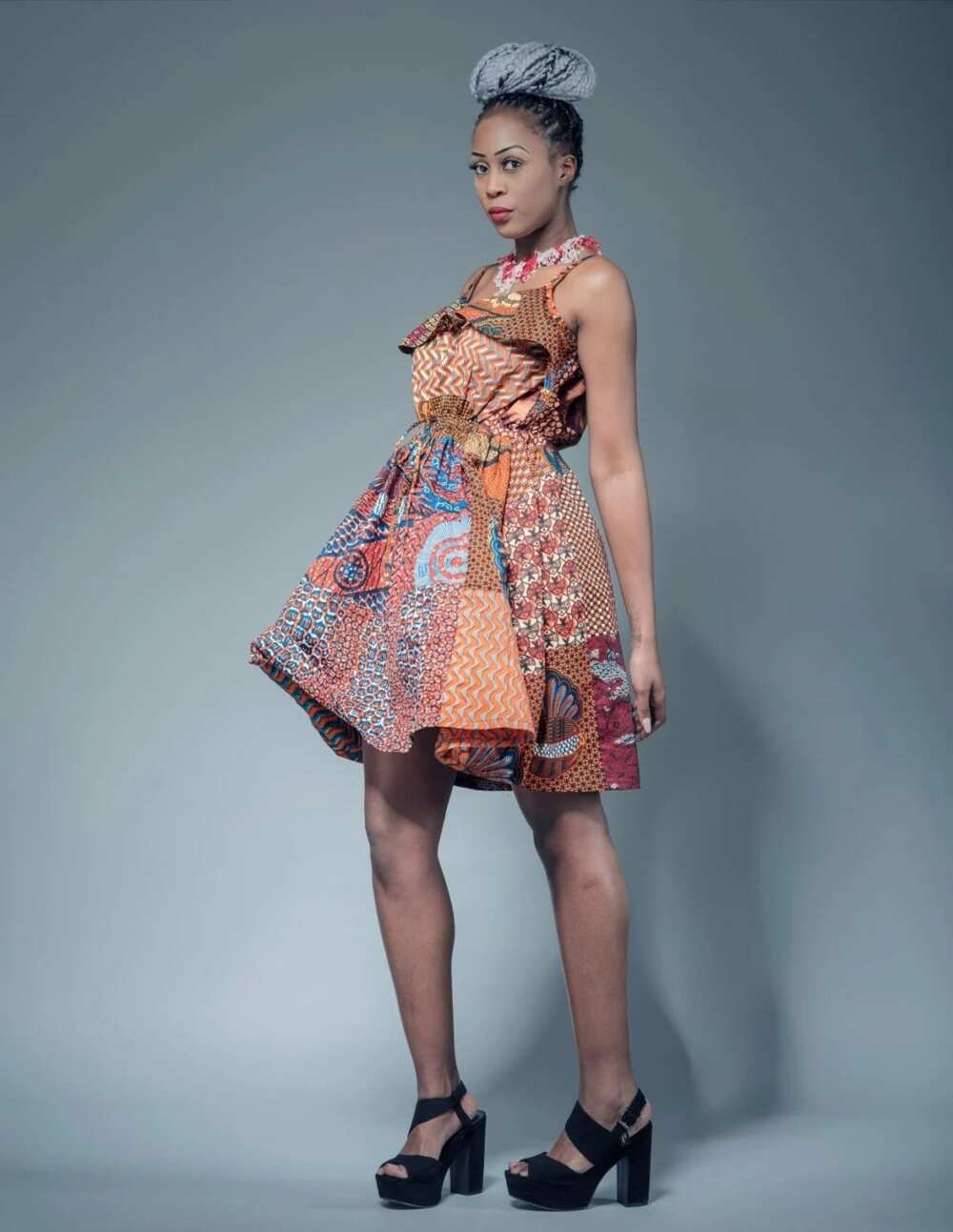 Short gowns in 'baby doll' style
Dresses in 'baby doll' style have undergone some changes. They have a loose waistline, and 'sleeves-lanterns' are replaced by the 'sleevless' styles For their sewing, as a rule, natural materials and pastel tones are used.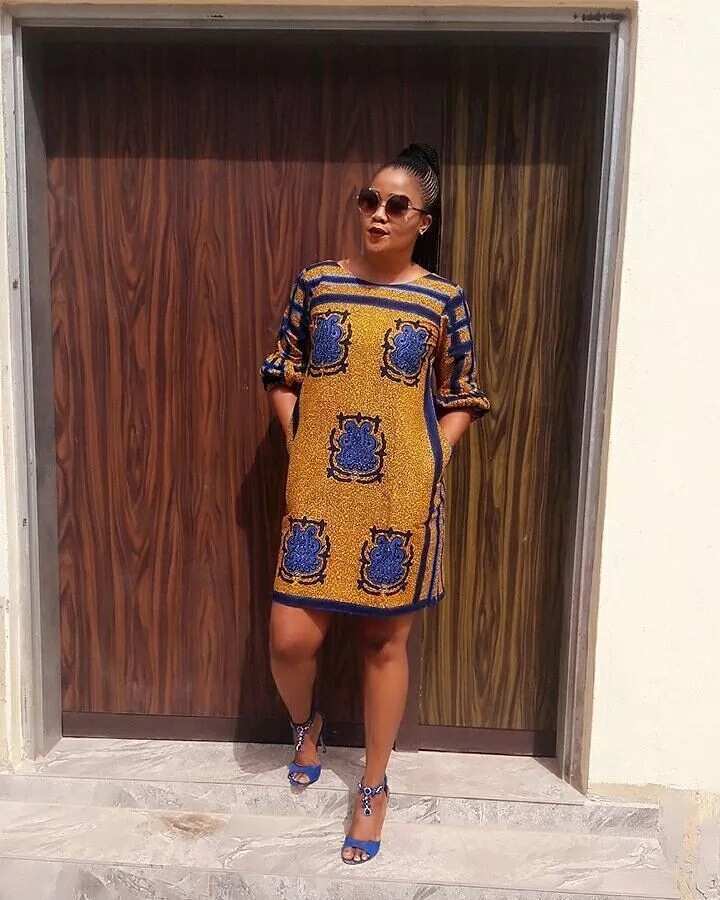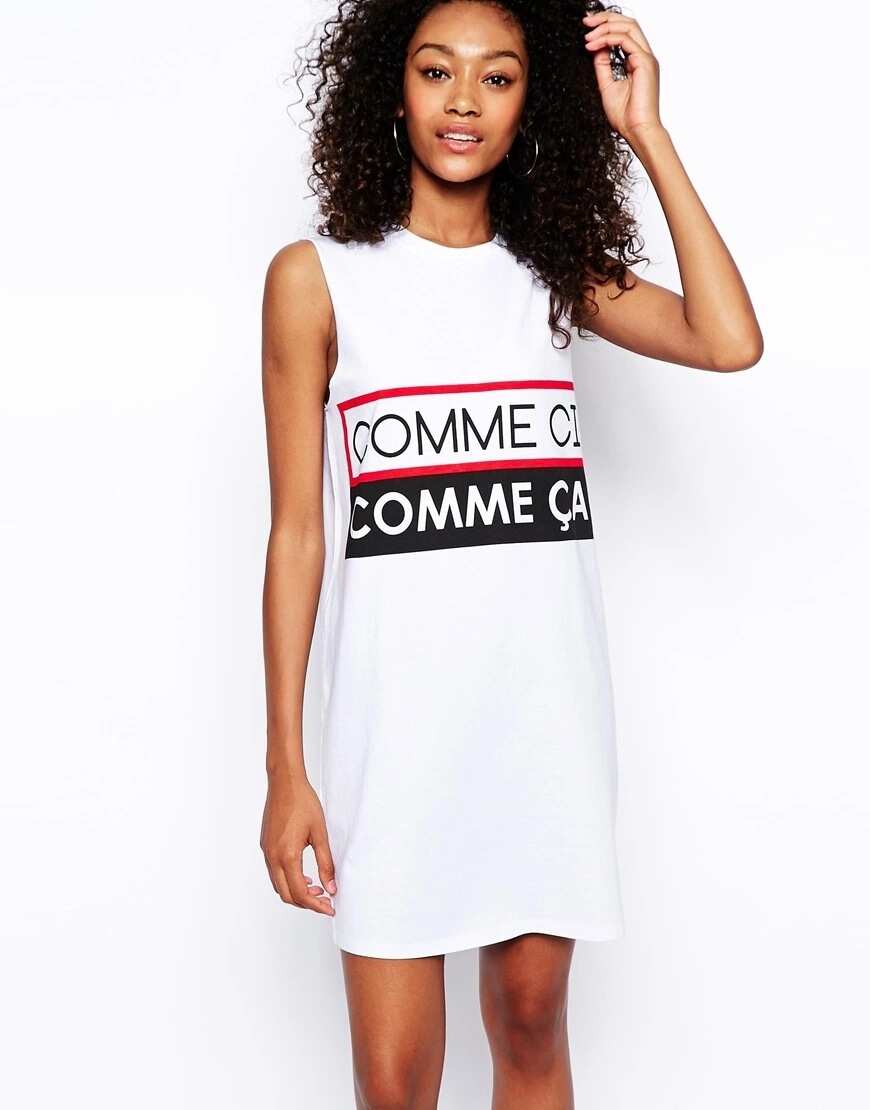 Short dresses with a simple tailoring
The clothes' minimalists are pleased with styles of short dresses. The fitted silhouette without unnecessary details and complex shapes resembling a T-shirt or sleeveless T-shirt looks very stylish and allows you to focus onyour figure's benefits.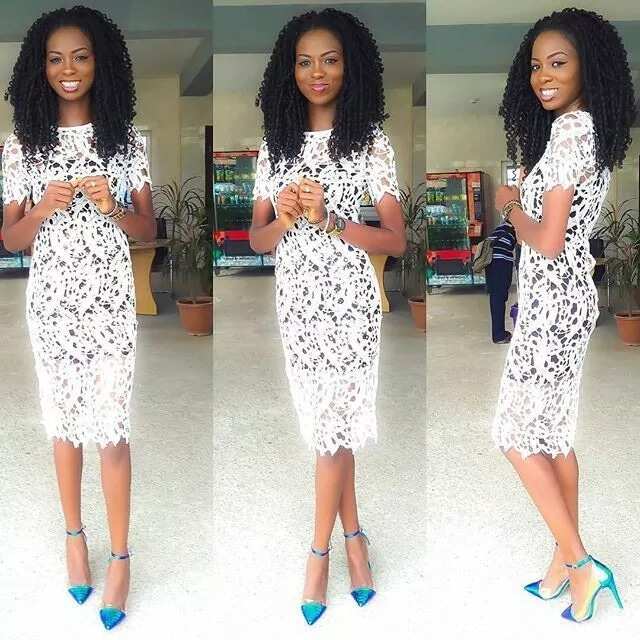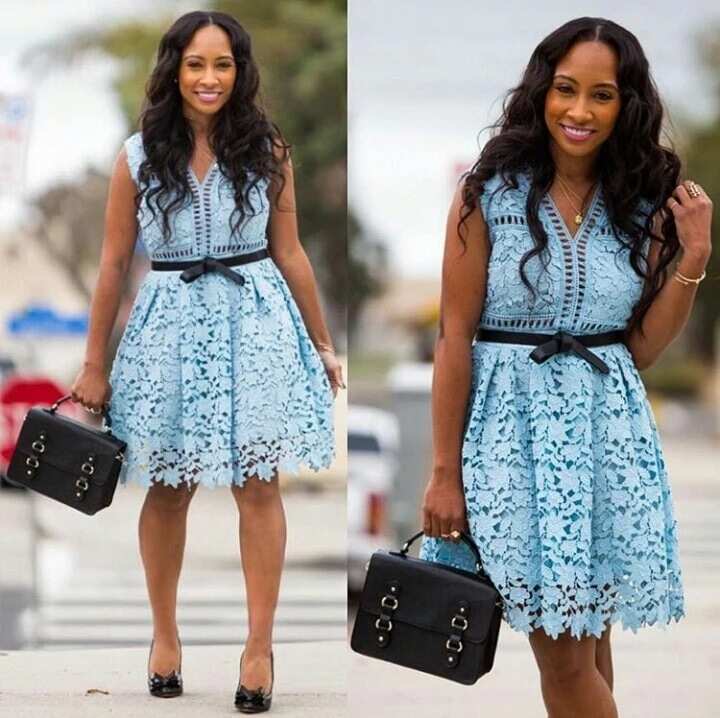 Short lace gown styles
What kind of lace do you prefer: cord lace or French lace? Gowns decorated with lace or completely sewn with lace are the trend of 2020. Lace gown styles will be relevant for a long time.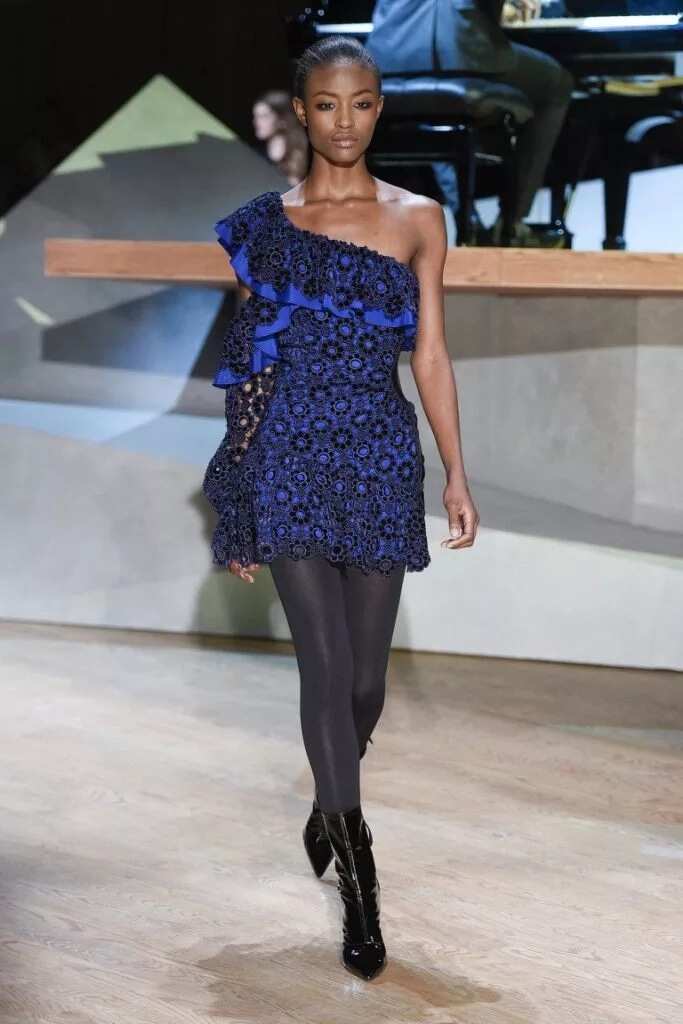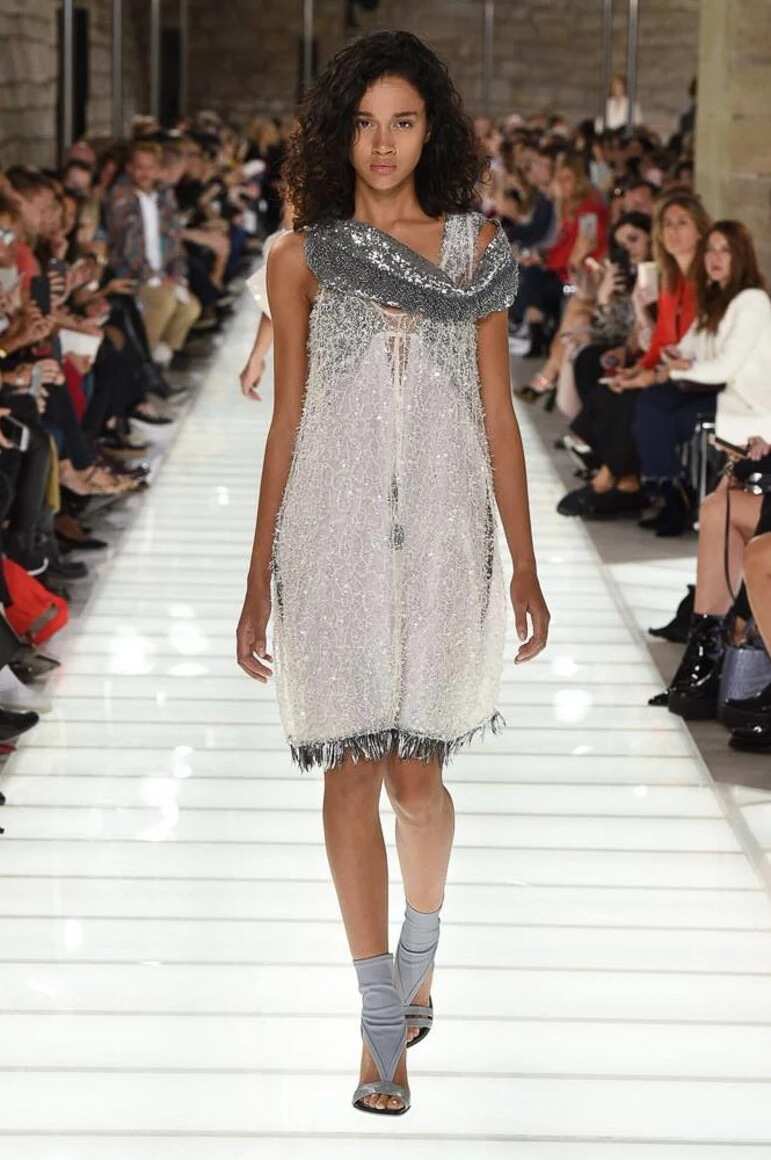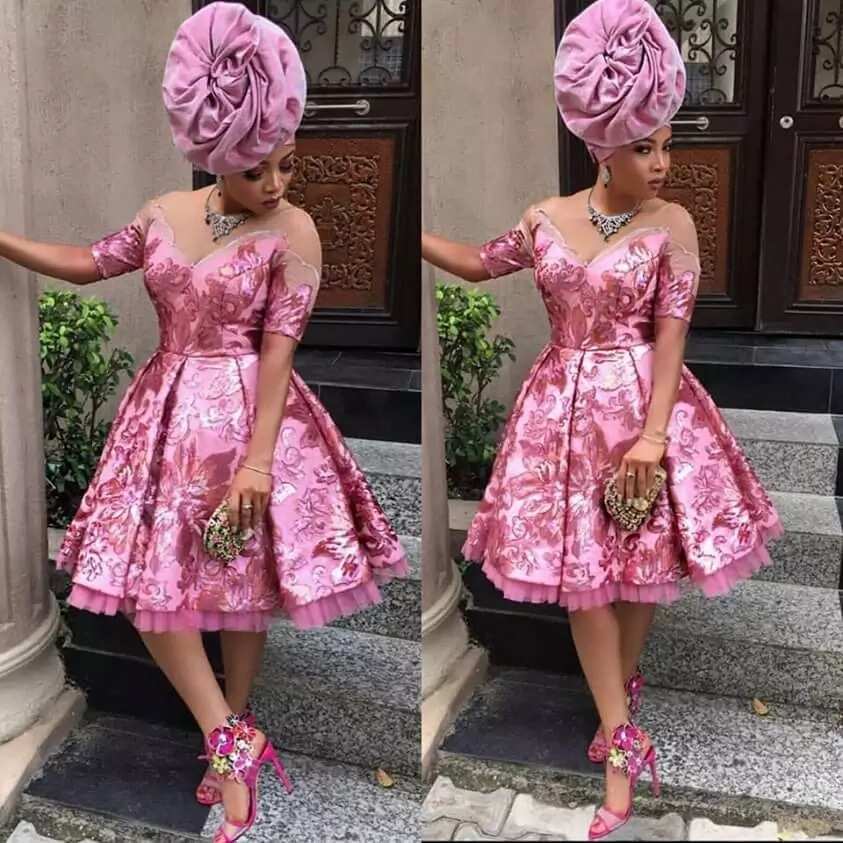 Short shiny dresses
Designers propose to wear shiny gowns not only for parties. Many dresses in casual style are decorated with beads, sequins, and rhinestones this season. The dress should sparkle!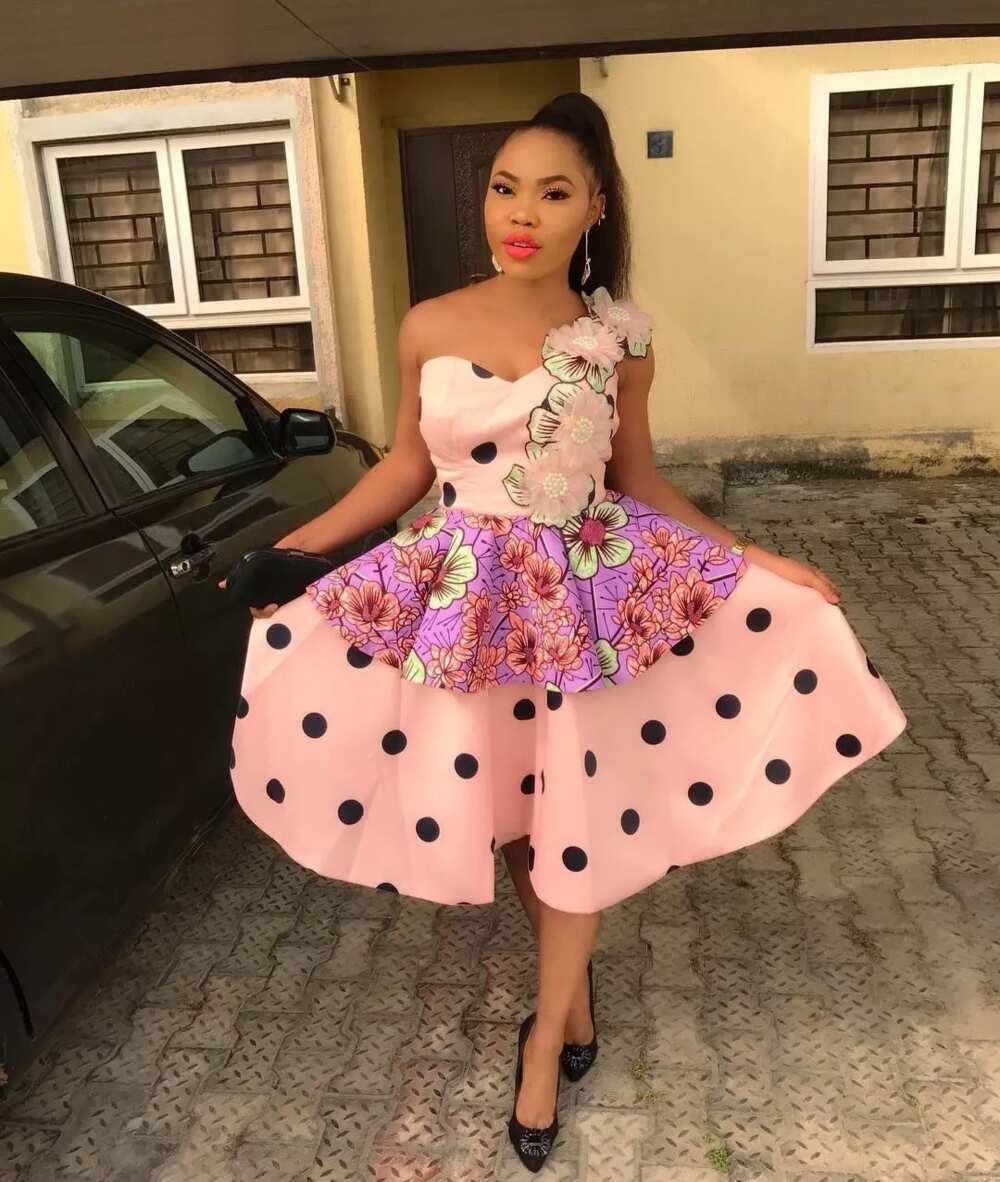 What is a perfect short gown in 2020? Of course, it should be relevant for an occasion, but not too boring. Besides, it must correspond to the type of figure, but not hide it completely. The dress can be coquettish but not vulgar. The trends of short gown styles are suitable for ladies who are striving to create a unique wardrobe.
READ ALSO: Get chic in Ankara gowns
Source: Legit