Dresses with fringe trendy in 2019
Look at these dresses with fringe trendy in 2019! Originality is in vogue this season. What styles are offered by creative designers in their fashion collections for beautiful ladies? Here are the photos with the latest trends and fashion hits!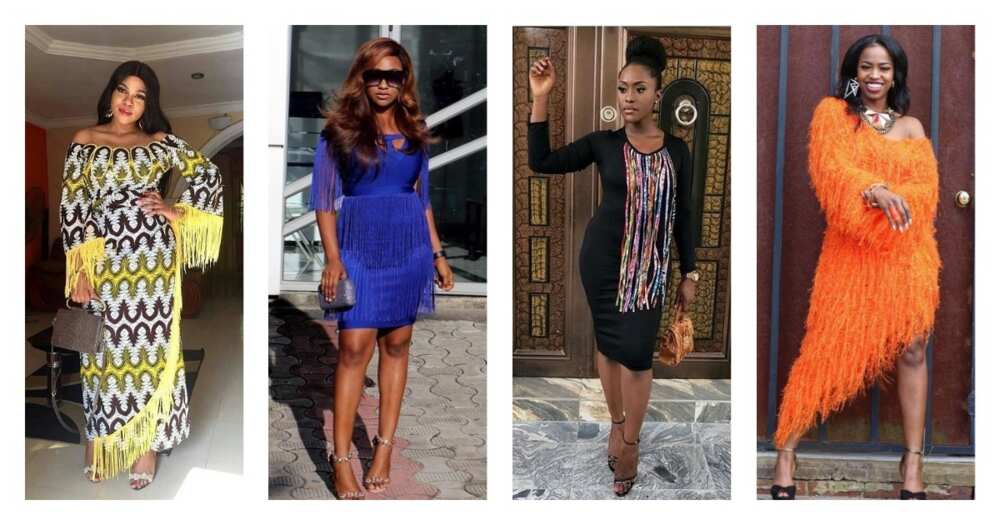 Fringe is a very particular element of outfit decoration because it was very popular in the 20s of the last century. It is used as the clothes trim in the country and Boho styles or aesthetics. Today, well-known fashion designers use it as decor for stylish, bright, and elegant gowns.
It's a self-contained element of a female wardrobe. It can adorn even a strict outfit adding romance and originality.
This trim helps bring passion to the image, courage, and unquenchable sense of freedom. It also gives girls chic, sophistication, and aristocracy.
READ ALSO: Long dress styles you have to wear in 2018-2019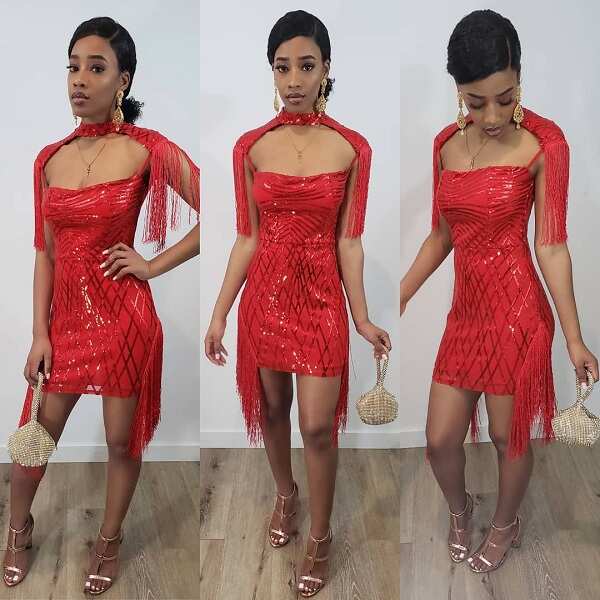 Today, the fringe can be created from any material. It has various lengths and colours. Designers use leather, suede, silk, and cotton, as well as fabrics of amazing texture when creating stylish and spectacular decor. These funny ropes can be a separate decorative element of the outfit or adorn the neckline, collar, hem or sleeve of the gown.
Short and long models of various colours and shades, decorated with stylish prints look great and give wide scope for the flight of female imagination! It is up to what image you want to create: a femme fatale or a timid and romantic girl.
It's a great accessory that has been stayed afloat for many seasons. At the moment girls make various outfits using diverse kinds of fringe and creating gentle, flowing, and feminine as well as masculine and rough look. Such decor can be presented in the form of refined tassels or thin reticulum.
Now let's talk about the current 2019 year. Fringe has become even more popular than last year.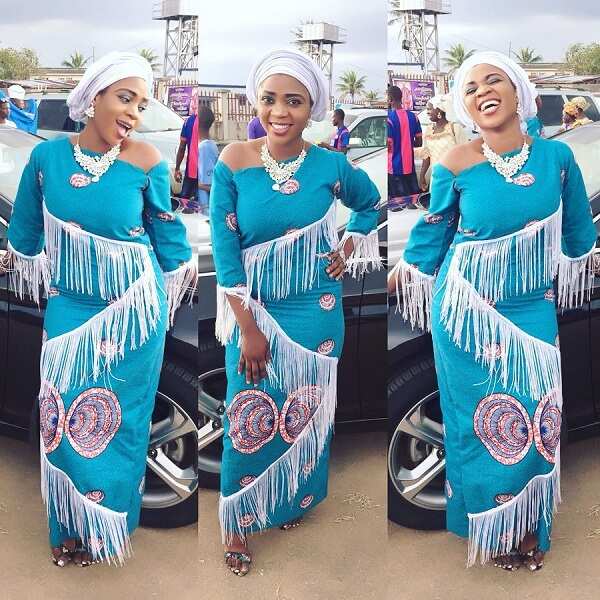 Trendy dresses with fringe
Short dresses made in Latina style are decorated with this trim along the entire length. If you wish you can make such gown yourself. It is enough to sew four or five rows of the braid with thin straps to a simple dress.
Dress with fringe bottom looks very beautiful and attractive, especially if the threads have a length of about 40 centimeters. Today the poncho gown with this accessory is in trend because it gives the girl femininity, fragility, and thin ropes make the image light and vigorous.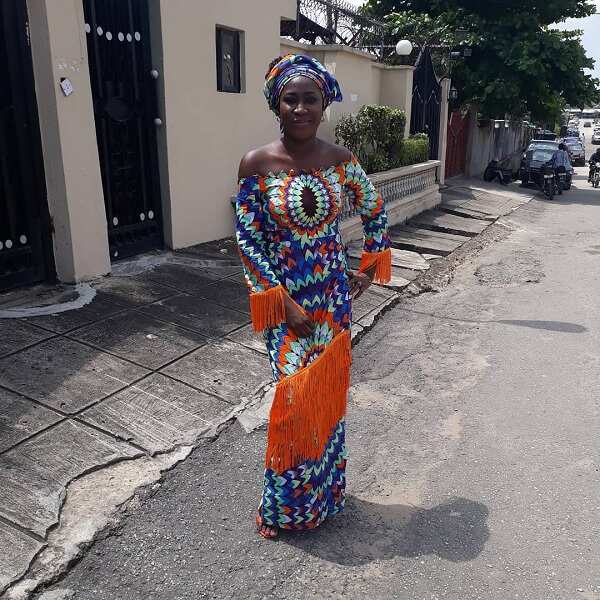 Dresses, where just the skirt or top is decorated with fringe, are of great demand this season. Such a gown is appropriate for girls with imperfect proportions because the item helps you to give the required volume or extend the entire silhouette. So, short threads are used to create volume, and long ropes allow you to make a shape visually slim.
Knitted dresses or knitwear are also often decorated with this trim. Hand knitting allows you to make a fringe of the same thread as a knitted outfit.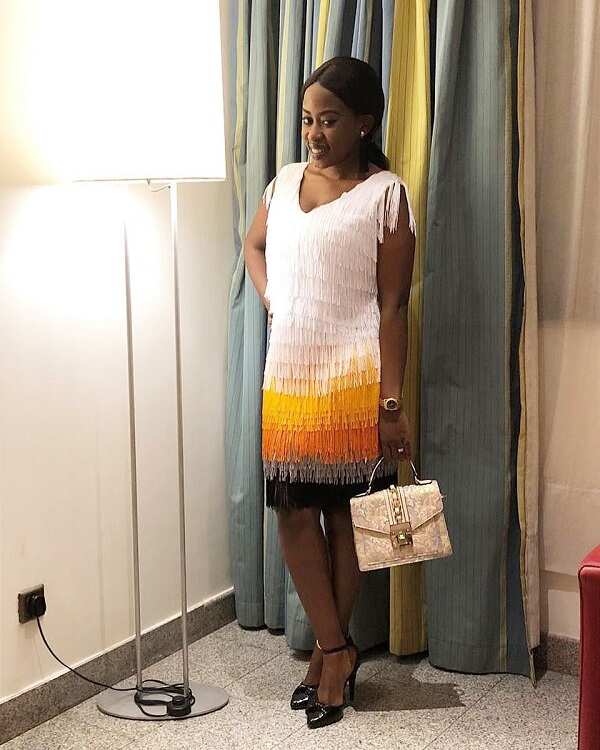 A gown made of thin strips of fabric looks very interesting. The uneven shape of the strips helps to add volume to the necessary point.
Country-style dresses are often decorated with fringe, namely the neckline, collars, and sleeves. The item, which is located at the joints of the flared skirt, looks spectacular and stylish.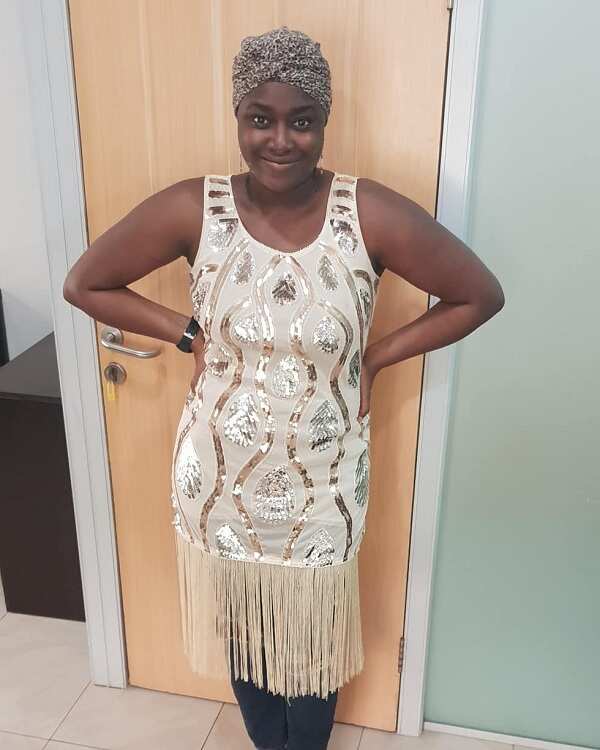 Party dresses with fringe
Evening and cocktail dresses decorated with this trim look stunning and luxurious. Today, many fashionistas choose such gowns for parties. They not only decorate the image but give it lightness, elegance, and attractiveness.
Party dress can be decorated with both long and short as well as one-coloured or multi-coloured fringe.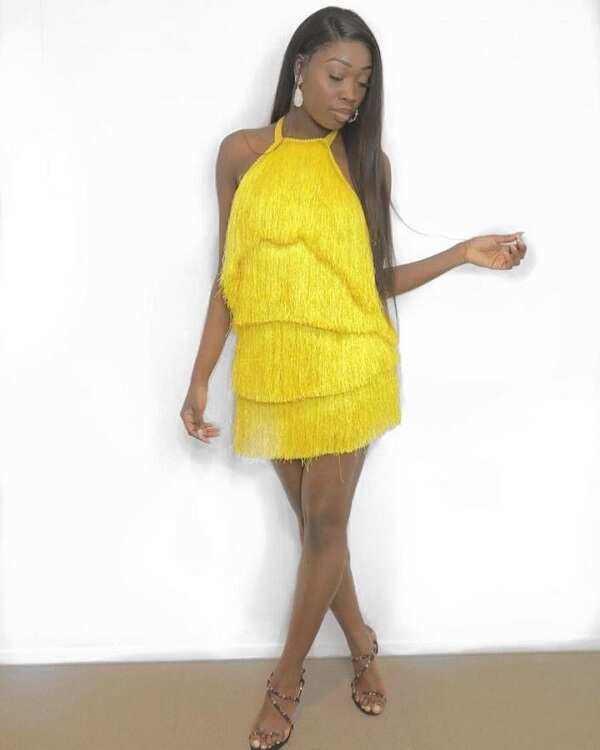 Latin style gowns
Short fitted dresses with slightly noticeable straps decorated with fringe belong to the Latin style. In this outfit, each girl is always in the center of the dance.
The party gown is often trimmed with this decor at the waist. It allows emphasizing its sophistication.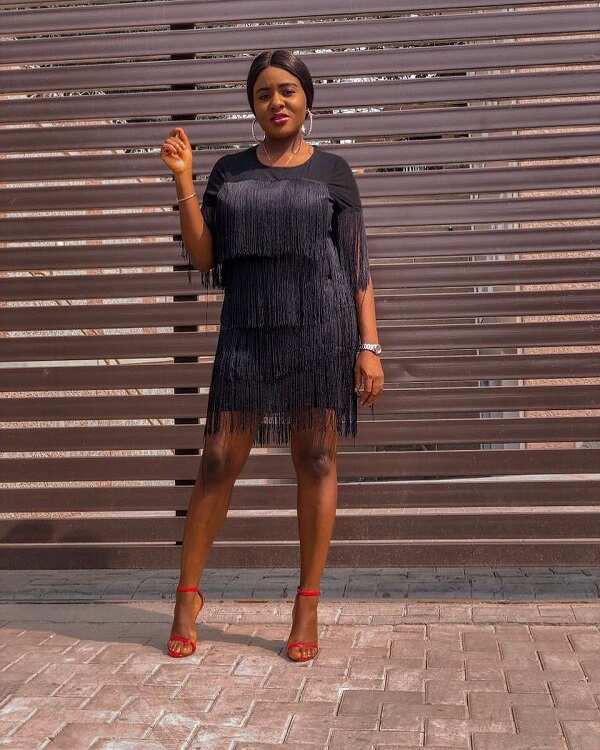 Thin ropes in the neckline area surely attract attention. But most of all ladies for prefer party gowns with such trim along the hem.
In the 2019 collections, such dresses are complemented by pleated capes and lace inserts.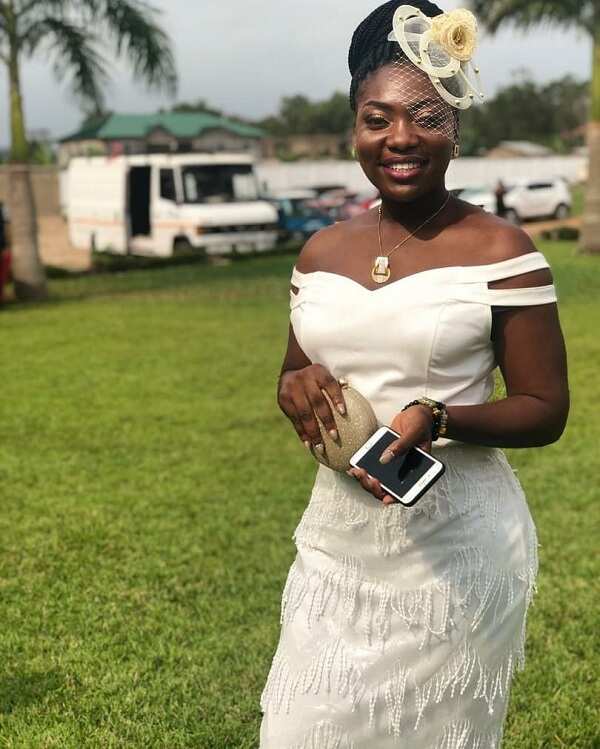 Chicago style dresses
This season a lot of fashionistas are eager to get a dress in Chicago style. It has a beloved classic design and looks very impressive.
The length of the cocktail gown can vary from knee to ankle. Besides, there are a lot of short options. It's characterized with a low waist. Although you can not adhere to this rule since natural proportions are appreciated in 2019.
The most popular fabric for such dress is satin, but silk, chiffon, and velvet gowns are also in trend. Fringe, rhinestones and beads, sequins and glitter are used to decorate a gown in Chicago style.
The highlight of Chicago dress is a cut on the scythe. It perfectly outlines the female silhouette.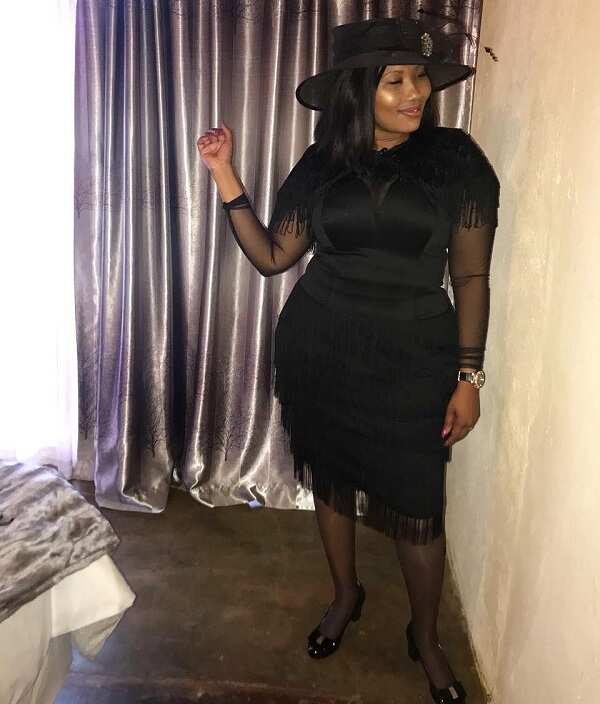 The outfits are characterized by a deep cut on the back and a tight-fitting silhouette which gradually expands to the hips line.
The perfect figure for a dress in Chicago style is a slim silhouette with elegant lines and broad shoulders.
The gown can be completely adorned with a long fringe. It often has lace inserts or shiny decor. It's one of the brightest varieties of the party dresses with the straps.
In 2019, such models as midi and maxi, decorated with a long fringe are also in demand. They are solemn gown styles for confident women. Long dresses in Chicago style are appropriate for plus size ladies.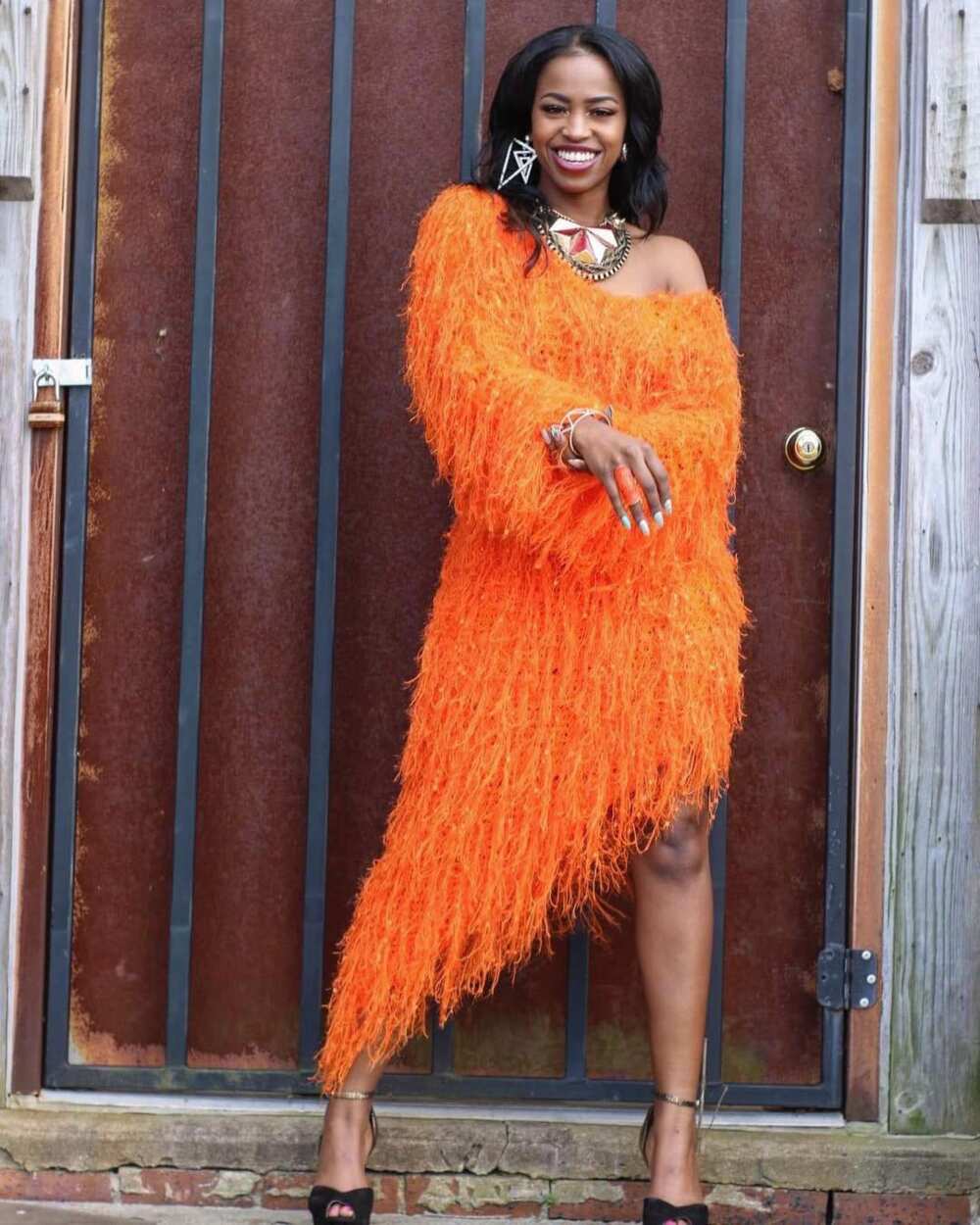 Poncho gowns with fringe
Poncho dresses are sheathed with fringe on the hem or emphasize the chest. Such gowns give the figure of femininity and refinement. For this style designers use various textiles. Some of them take fringe made from the same fabric as the dress and the others use leather fringe or braid. Besides, designers prefer diverse shapes of this trim. It can look like long thin noodles or solid canvas made of thin threads.
Dress-jacket with fringe
Perhaps this is one of the models with the most rapidly gaining popularity. It combines the severity of the jacket and the solemnity of the fringe. This gown is universal. It can be worn with anything and anywhere. Classic tailoring is appropriate when forming a business image. At the same time, feel free using the outfit for party wear. In 2019, the fringed dress jacket has two popular colours - black and white. Red tone looks better on slender girls.
As for the model itself, it can be single or double-sided with or without lapels. A collar gives a special charm to the item. It is used as a stand collar or turn-down collar.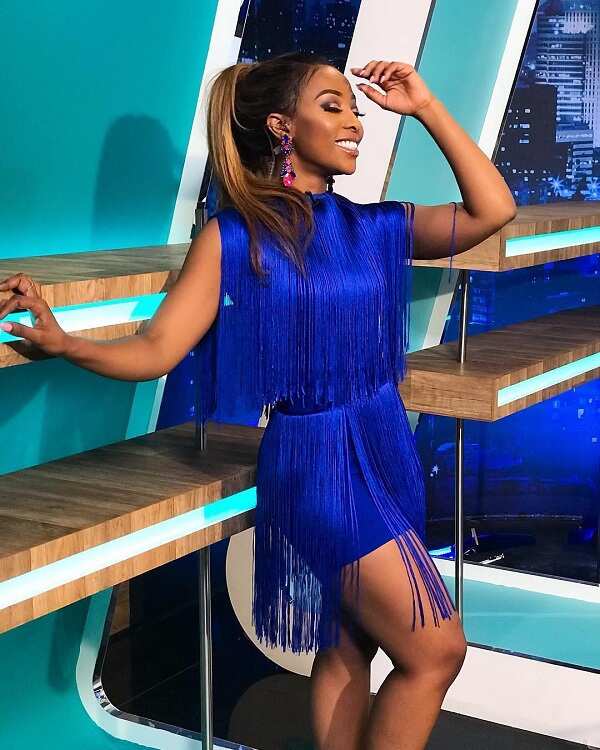 Length
The length plays a significant role in creating the image. The fringe quantity on the outfit also depends on length. Let's look at the photos of dresses with such trim. How does the length affect the decor and gown style?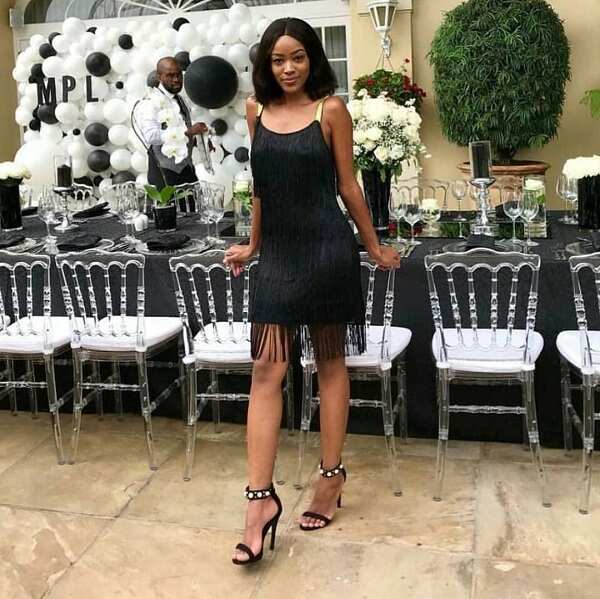 Mini dresses with fringe are trendy this season. Today it is not necessary to cover the entire gown with this element. It can be placed on the collar waist or hem. By the way, for the party fashion, a trend with a very long fringe is relevant.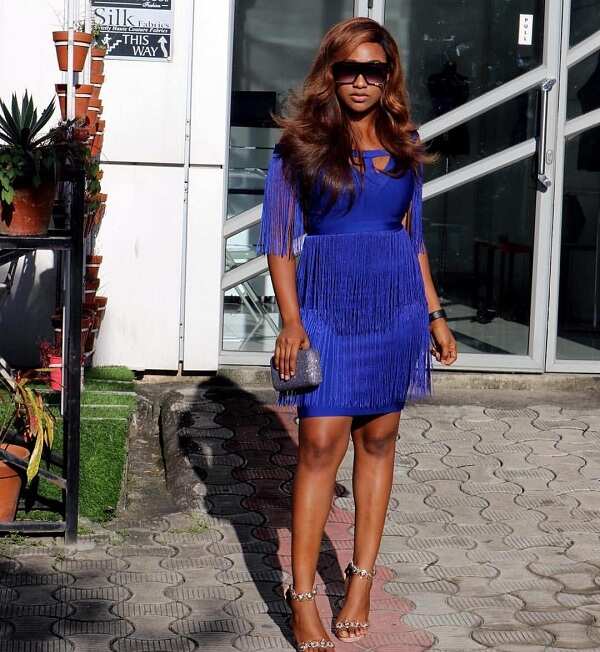 When choosing a short dress with multi-layered fringe, make sure that your shape has no obvious flaws. If a lady has a belly with extra pounds or maybe she wants to hide a large chest, then she should give preference to an outfit with a long fringe from the neck. Besides, a gown completely covered with short fringe is a good choice too. It seems that the full fringe dress is made of fur.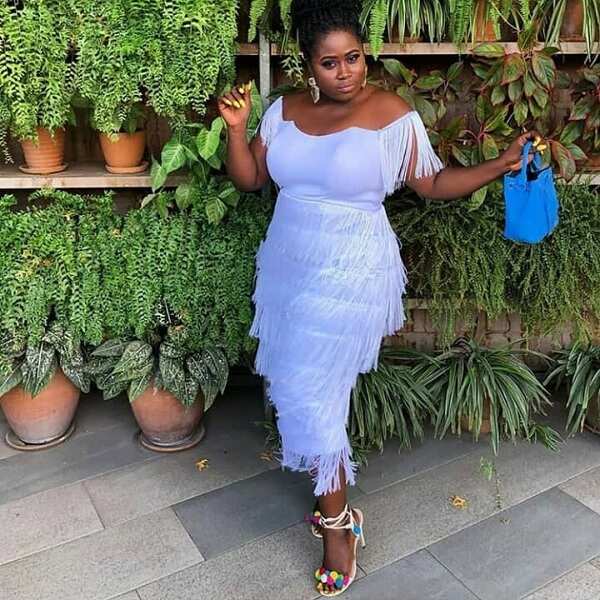 Midi dresses belong to conservative models, but only in the sense of emphasizing the woman's status without any pressure on her reputation. Midi length is suitable for plus size girls, and it's a good choice for the evening dresses with fringe. Such decor can be made of the same textile as the gown or fabric with sequins.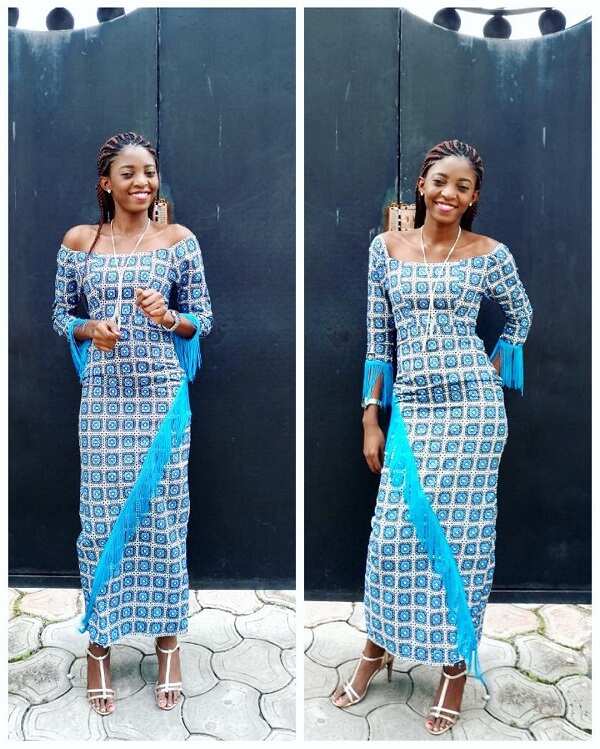 Long gowns with fringe are evening options for luxury women. They look perfect on both plus size and slim ladies.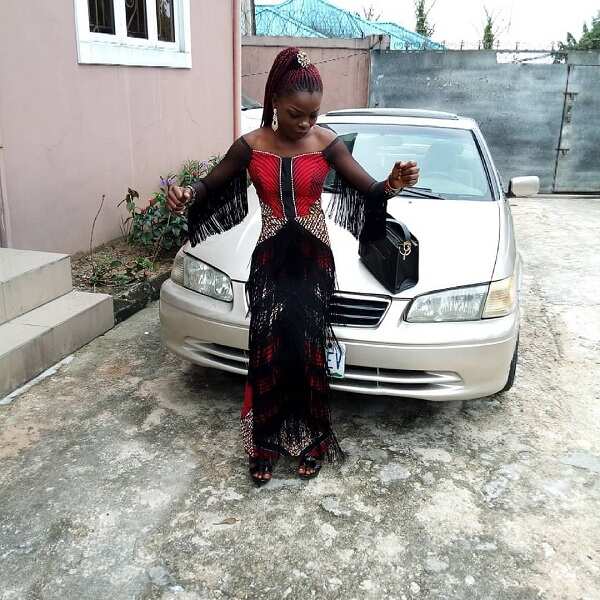 Do not be afraid to choose a maxi dress with such trim, as it looks very expensive and respectable.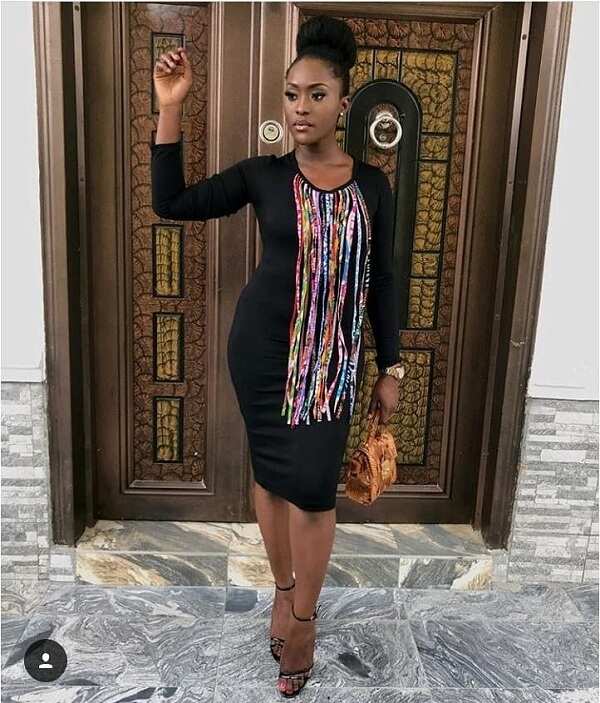 Trendy colours
Each fashionista can pick up a dress of her favorite colour. After all, designers offer dresses with a fringe of different colour schemes. The classic options black, white and gray are in vogue.
The lovers of bright colours can choose scarlet, light green, red or blue tones. This year the most popular colours for cocktail gowns are also luxurious silver and gold.
Classic black colour suits Chicago style dresses and most casual models. In dark colours, you can see absolutely any models. Even the gown embroidered with sequins looks universal. It can be worn for solemn events as well as parties.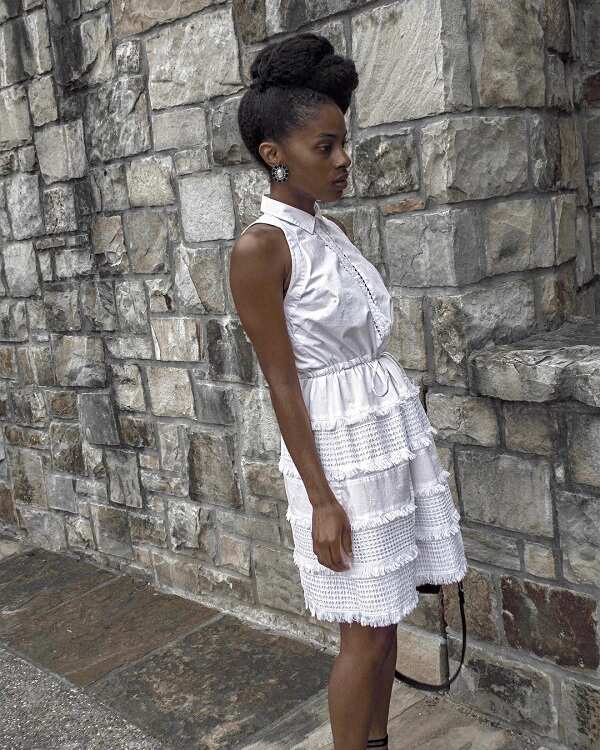 White styles are chosen by confident women. It is good for slender girls. However, plus size ladies should choose it carefully. Everyday items in white can be decorated with bright fringed elements but avoid too many of them. Also, among the trendy models, you can find beach lace dresses with this item.
We recommend plus size ladies to choose the fatal red tone. Red gown with fringe looks especially luxurious on the type of hourglass figure.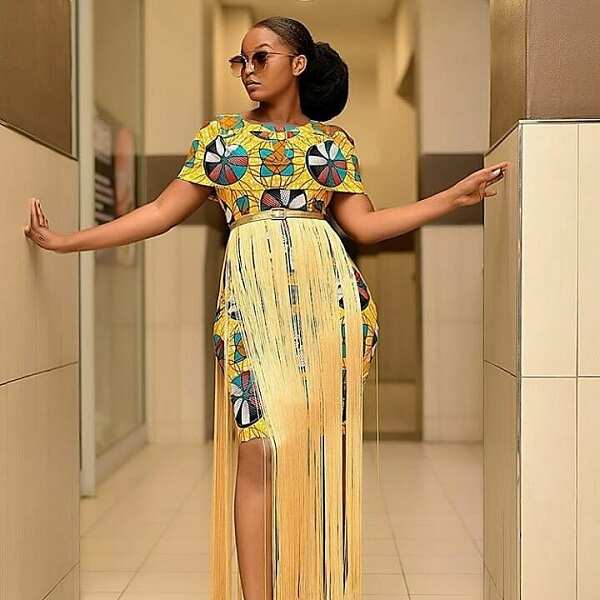 In addition to the classic colours, Ankara dresses with fringe look very interesting. Short or midi gowns with the fringed hemline are perfect for any occasion. This trim can make an ordinary Ankara dress more festive and interesting.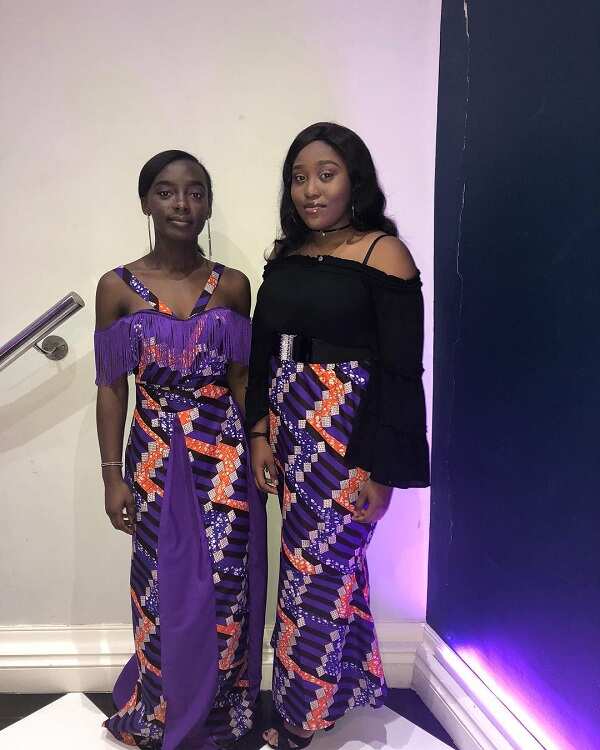 Ankara print can be with any pattern. Choose the ornament that you like best. The fringe should be in one of the colours presented in the Ankara pattern. Ankara texture is thin, so choose the fringe for such a dress made of thin threads.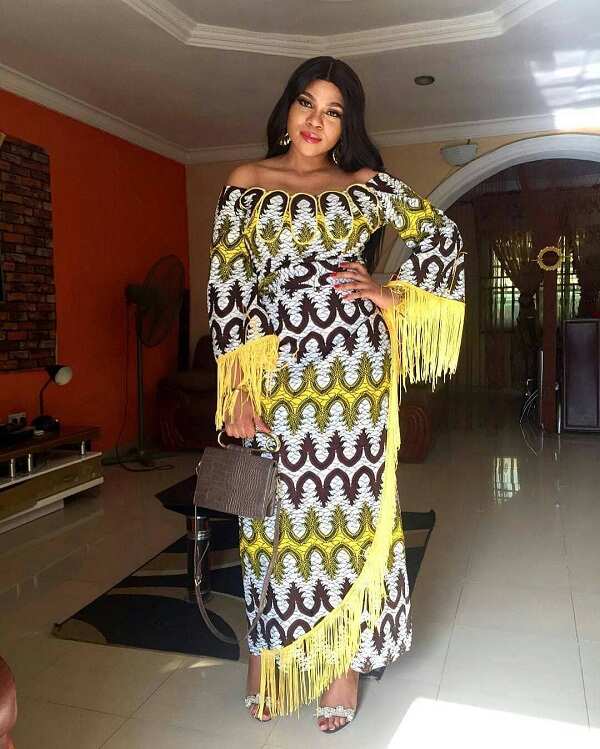 When choosing colours, it is necessary to pick up all the elements of the image. They should harmoniously complement each other. For example, a coral gown with silver fringed trim is perfectly combined with a silver-coloured clutch.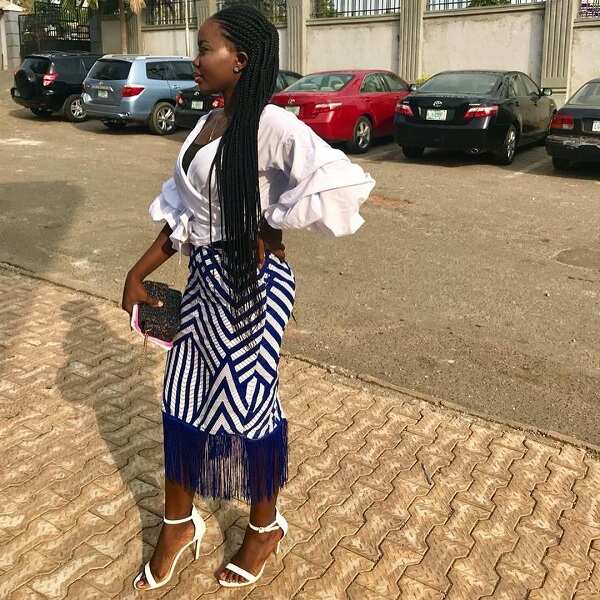 What goes with a fringed dress?
Stylish party dress with fringe for creating an unsurpassed image can be complemented by an exquisite handbag, sophisticated gloves, an original hat, and trendy shoes. All the elements must be in the same or suitable colour scheme.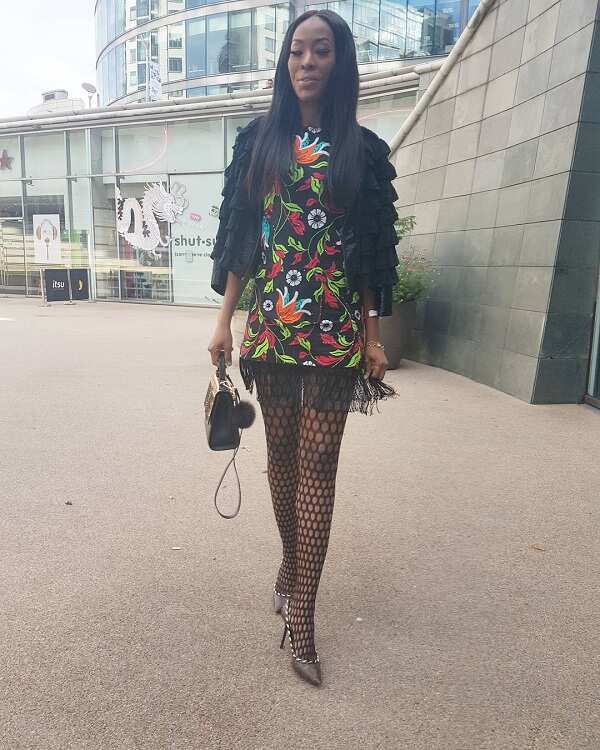 When choosing a handbag, it's better to take the bag-envelope. For the neckline decoration, you can choose a luxurious fur boa, beads or bright bow. The very trendy jewelry for the dress with fringe is a long necklace that is often made of pearls.
The gown in Latin style goes to the shoes with heels-glasses. Cowboy boots look great with a country-style outfit decorated with this trim.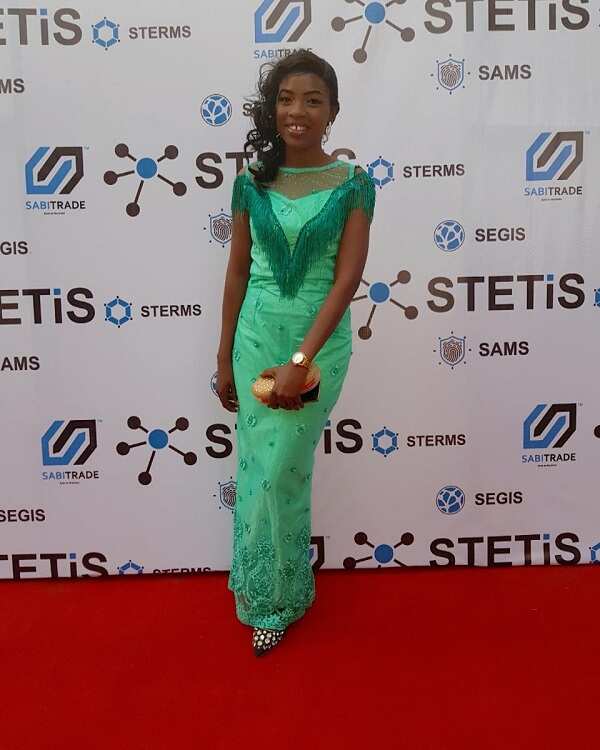 For an evening look creation, long earrings, as well as elegant chains, can be a great tandem to the fringed dress.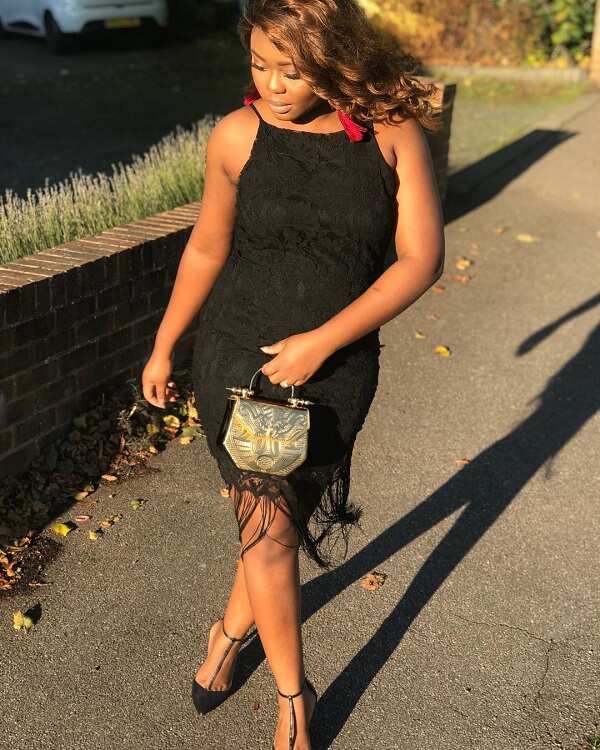 Add the beautiful dress with fringe to your wardrobe. It's perfect for festive images as well as for the office styles. Be trendy!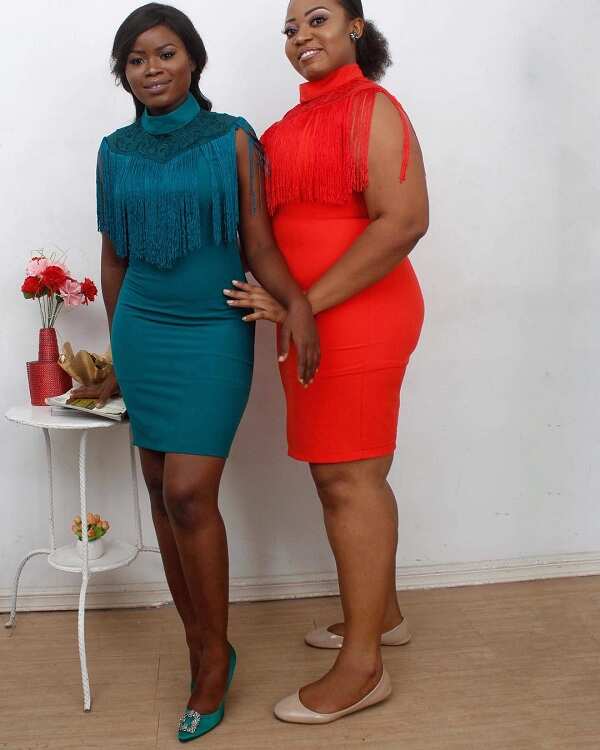 READ ALSO: Ankara tops for ladies to rock in 2019
Source: Legit.ng