Latest Ankara styles in 2023: gowns, tops, skirts, jumpsuits and more
Ankara is a term used to refer to native wear made from printed African fabric, mostly cotton. Items from this fabric may include shoes, trousers, dresses, jackets, hats, and shorts. Ankara has been in existence since the 19th century but only gained popularity over the last few decades. While the fabric was typically associated with women's clothing, it has now become accepted across all genders. What are some of the most fashionable Ankara styles today?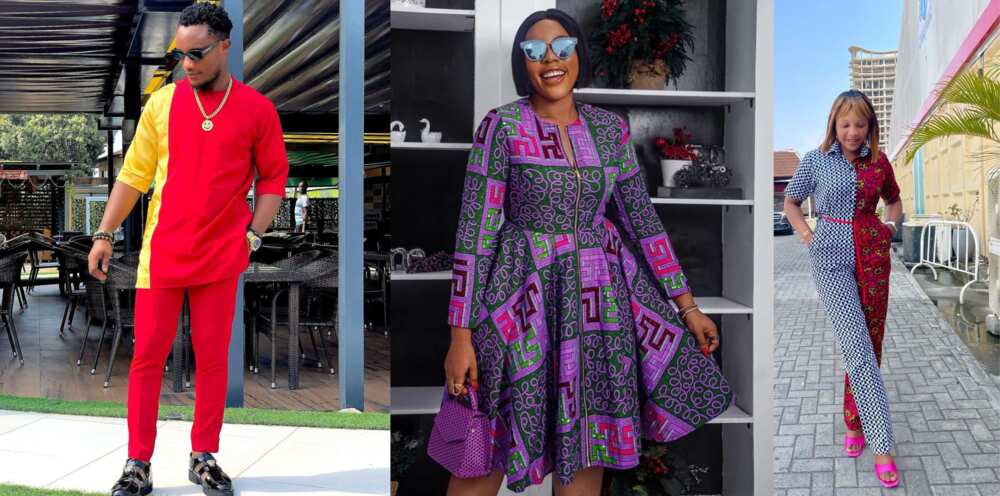 The versatility associated with Ankara has made it one of the most common fabrics in African countries, particularly in West Africa.
The top types of Ankara styles
Here is a look at the top trending Ankara styles for various types of clothes.
Trousers
Ankara trousers come in numerous designs including those that can be worn in formal and casual settings.
Casual
Printed fabric trousers with bold patterns, floral designs, and conspicuous styles are ideal for casual setting such as afternoon parties and the casual evening out.
Plain colours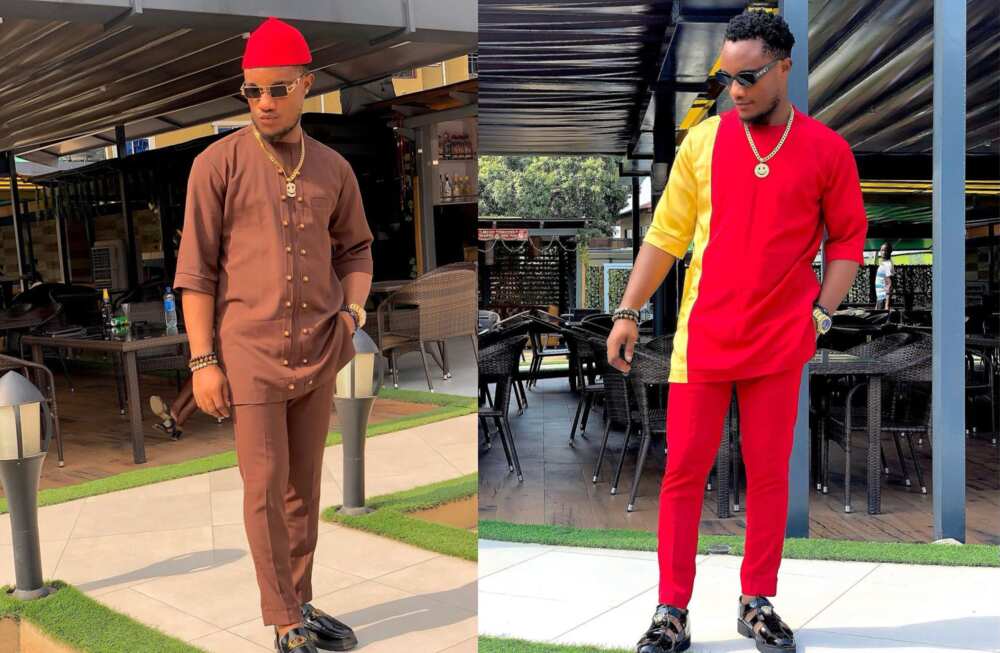 Printed fabric trousers with plain-coloured materials are more suited for semi-formal events.
Matching with shirt
If you are feeling bold enough, you can try out the matching trouser and shirt look.
Ladies' Ankara gown styles
Gowns are among the most common items of clothing made from printed fabric. Here is a look at the latest Ankara gown styles.
Long gowns
This fitting pencil-shaped design is among the most common and best-looking long Ankara styles today.
Short gowns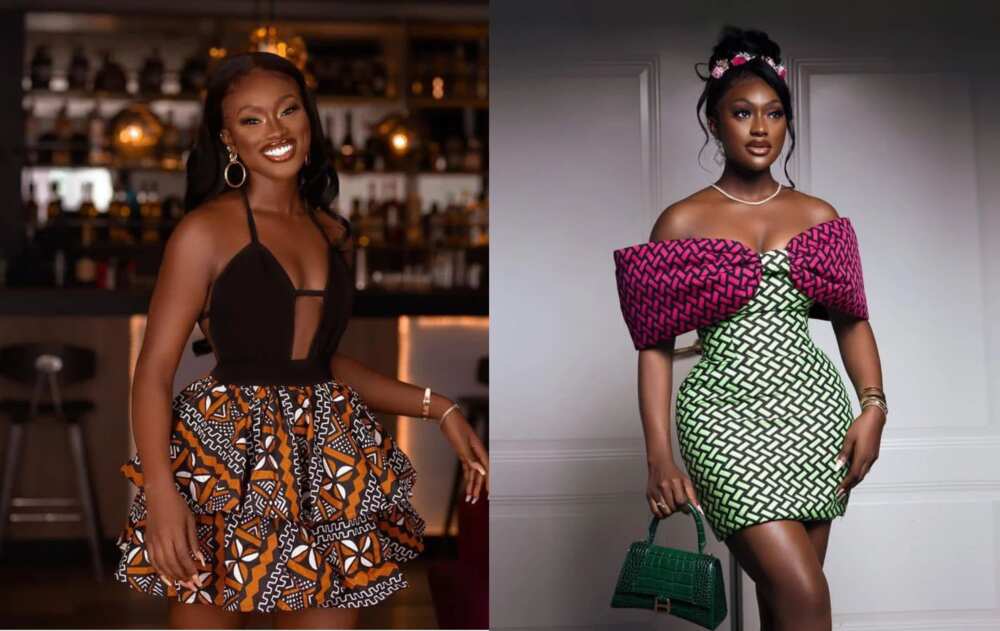 The mini dress is one of the most amazing Ankara short gown styles. If you have a bold sense of fashion, feel free to try out this easily noticeable style.
Mermaid gown
The mermaid gown has always been one of the best Ankara styles for ladies when it comes to highlighting the feminine figure.
Tops
Ankara's versatility has seen it fashioned into numerous top designs.
Off-shoulder top
The off-shoulder top looks great and can be easily paired with a pair of trousers, a skirt, or short.
V-neck top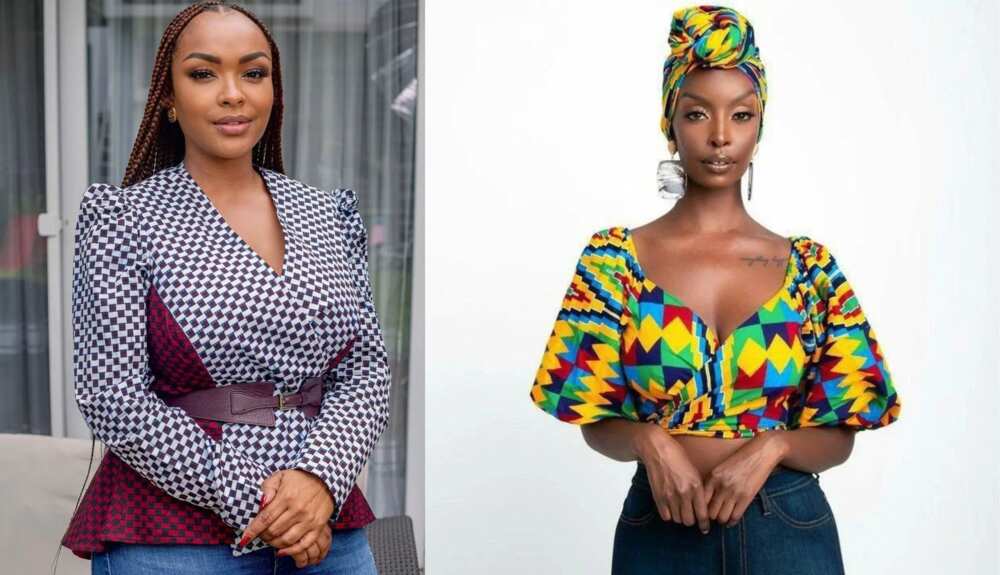 The V-neck top design is one of the most versatile styles for Ankara and can be worn in a wide range of official and casual settings.
Long-sleeved tops
If you are not a huge fan of having your arms exposed, feel free to try the long-sleeve top design.
Skirts
When it comes to printed fabric, skirts undoubtedly have some of the most wide-ranging Ankara styles for ladies.
Long skirts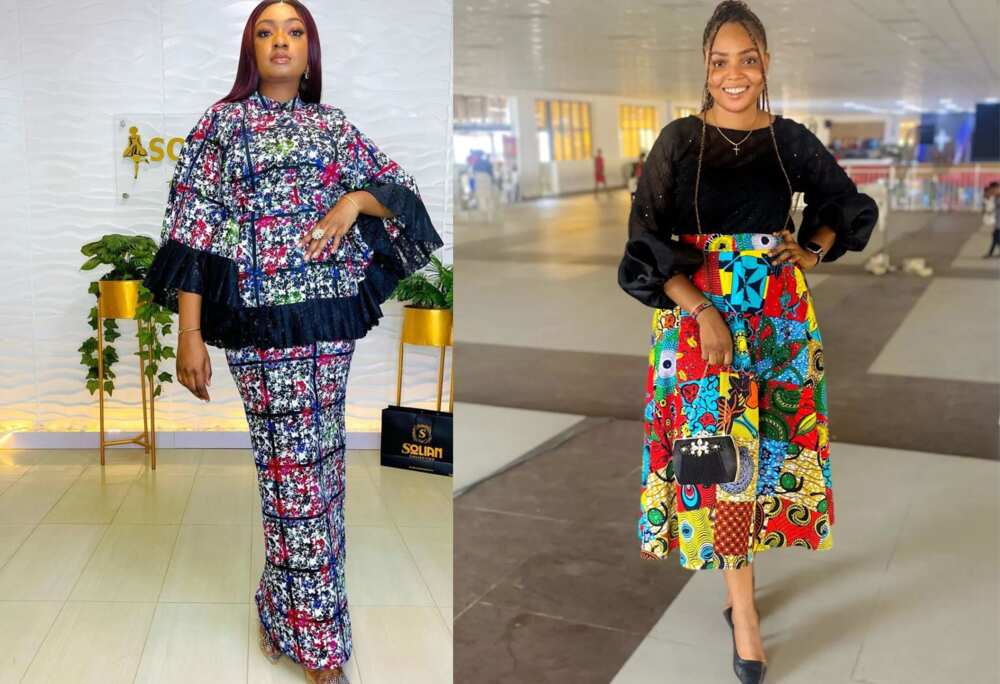 These long skirt designs are ideal for a wide range of occasions and can be easily worn to the office, a party, or any other casual setting.
Short skirt
The short Ankara skirt is something every woman should have as evidenced by the above photo.
Flared skirt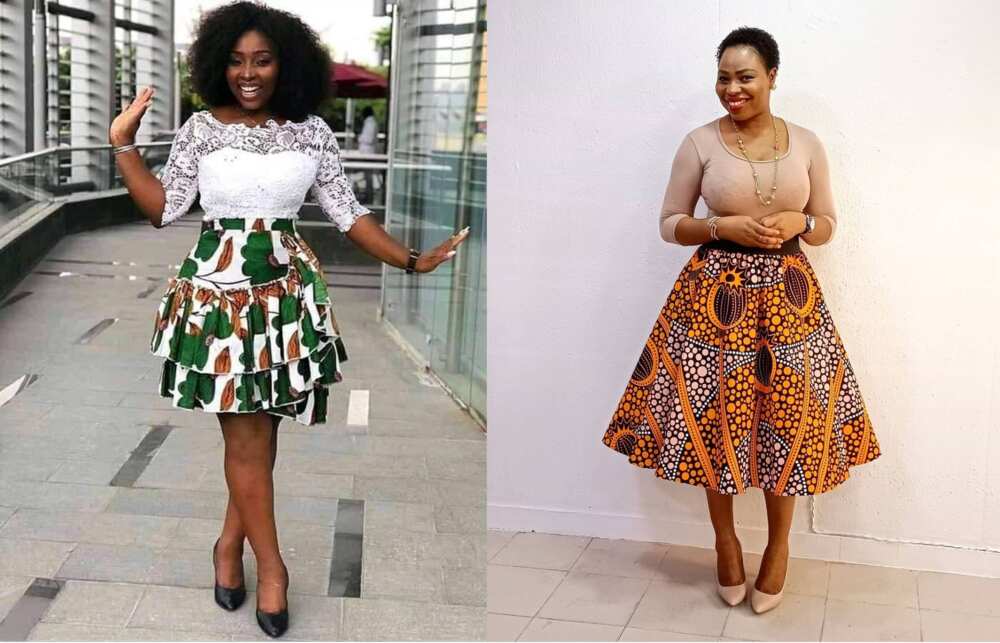 The flared skirt adds a little more volume to one's body shape making it ideal for ladies with a slim profile.
Jumpsuits
Jumpsuits are inarguably some of the best-looking ladies' clothes made from Ankara. Here is a look at some amazing designs.
Wide-legged jumpsuit
Wide -legged jumpsuits look amazing, particularly when designed with a fitting upper side.
Narrow-legged jumpsuits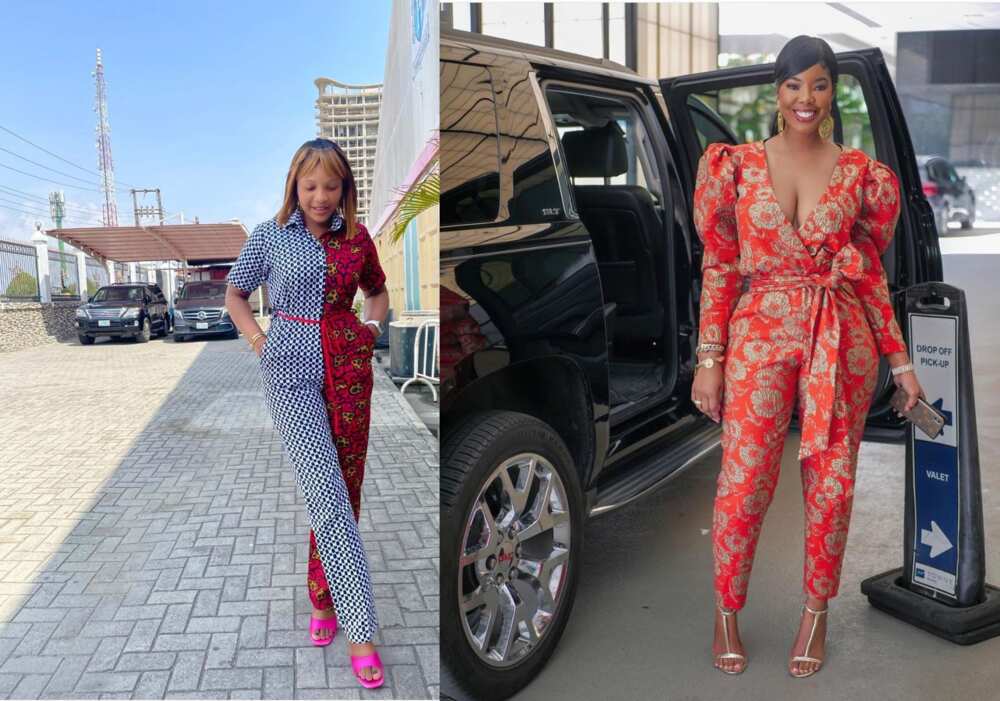 If you are not a fan of the wide-legged jumpsuit design, you can try out the more conventional, but still fashionable, narrow-legged design.
Sleeveless design
This design looks great and is ideal for those looking to show some bit of skin.
The latest Ankara styles are sufficient proof of how the African fashion industry has evolved over time. New formal and casual designs have come up over time and include every aspect of male and female clothing, including dresses, trousers, skirts, jumpsuits, and hats.
READ ALSO: 60+ best Nigerian Ankara styles catalogue for ladies 2022
Legit.ng recently published an article about the latest Ankara styles for ladies. Ankara refers to the native wear made from African printed fabric. Today, it comprises some of the most popular and versatile outfits for men, women, and children.
Ankara's popularity continues to grow as fashion designers come up with creative ways to incorporate the material into numerous outfits. What are the latest Ankara styles for ladies?
Source: Legit.ng