What are the different aesthetics popular with today's youth?
Aesthetics are subjective, and people have varied preferences for what they think is fashionable. As a result, the choice of different aesthetics depends on an individual and, sometimes, culture. Moreover, aesthetics change rapidly over time, and whatever is considered trendy today might not be popular tomorrow.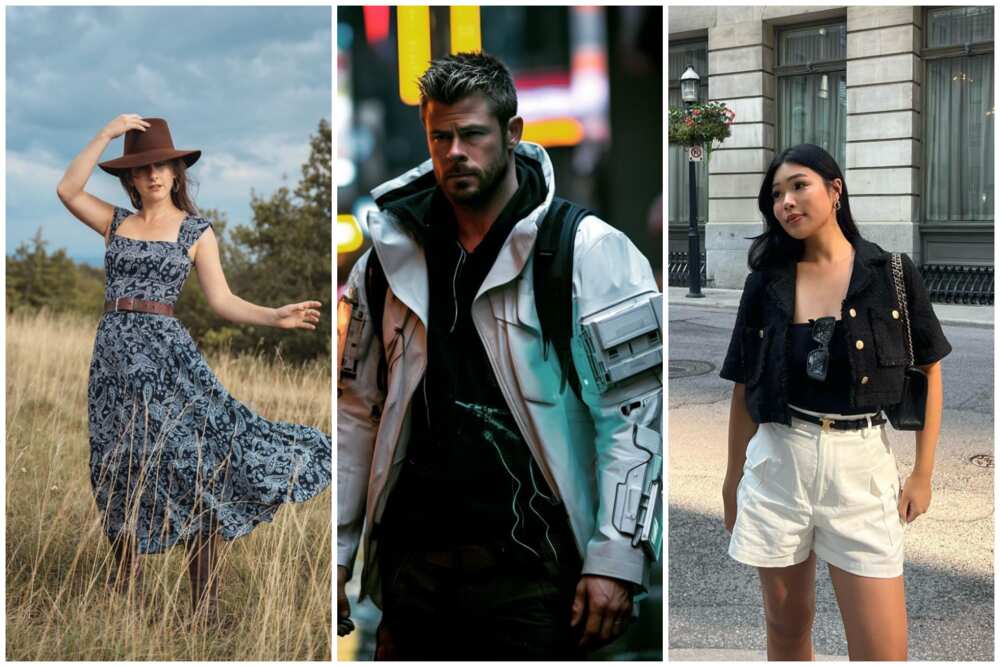 Whatever you wear portrays who you are and influences what people think of you. Therefore, exploring various aesthetics can keep you informed of the latest fashion trends. And there are numerous choices of aesthetics to suit your preferences on different occasions.
Different aesthetics trending today
Fashion is interesting because you do not have limitations and can find multiple aesthetics that look good on you. If you want to add to your wardrobe and spice up your appearance, here is a different aesthetics list you can choose from.
1. Vaporwave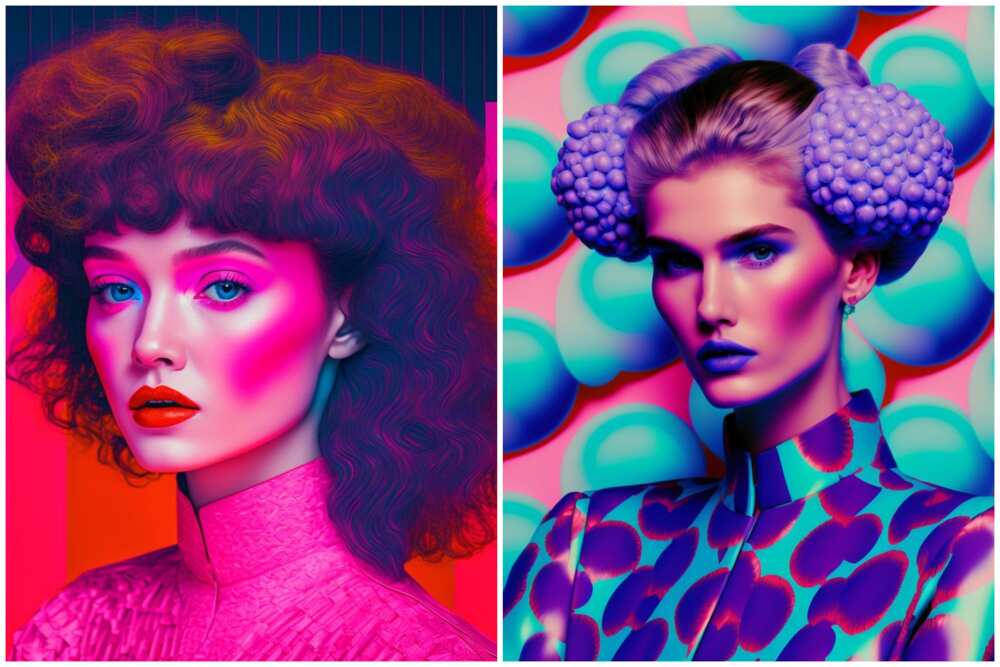 Vaporwave is one of the most common aesthetic types today, known for being nostalgic. It usually includes fashion trends that were popular between the 1980s and 1990s. It has marble statues, Kanji, low-quality 3D graphics, and popular apparel brands like Nike, Adidas, and Espirit. The internet culture inspires Vaporwave.
2. Dark Academia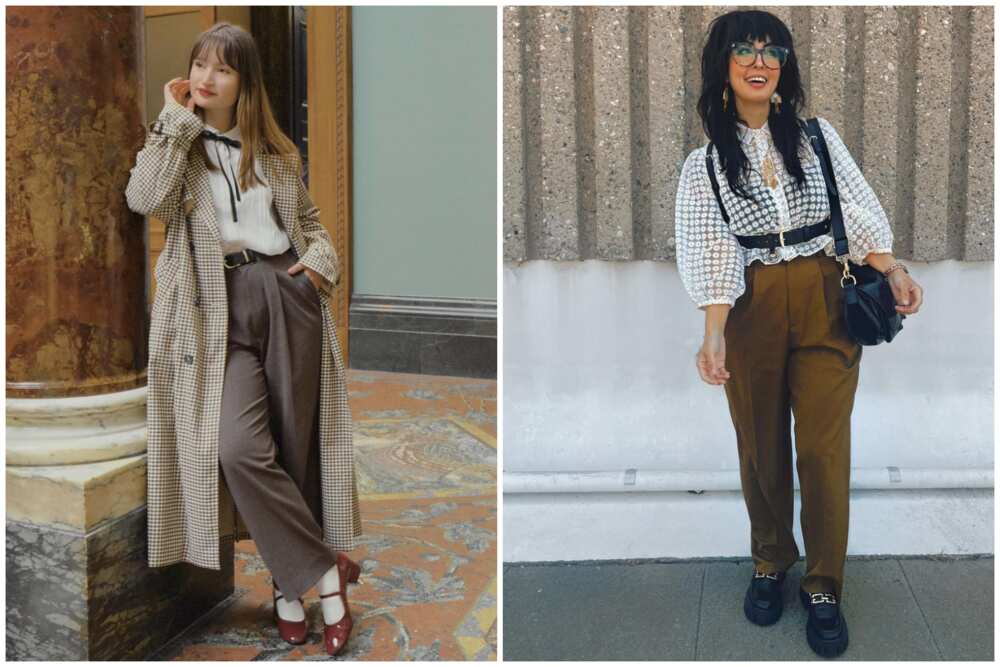 This is a recommended dressing style if you are having a study session. It originates from classic literature and has a dull and seemingly mysterious vibe. If you opt for this aesthetic style, your outfit should include tailored outerwear and other outfits with muted colours, such as grey and black.
3. Cottagecore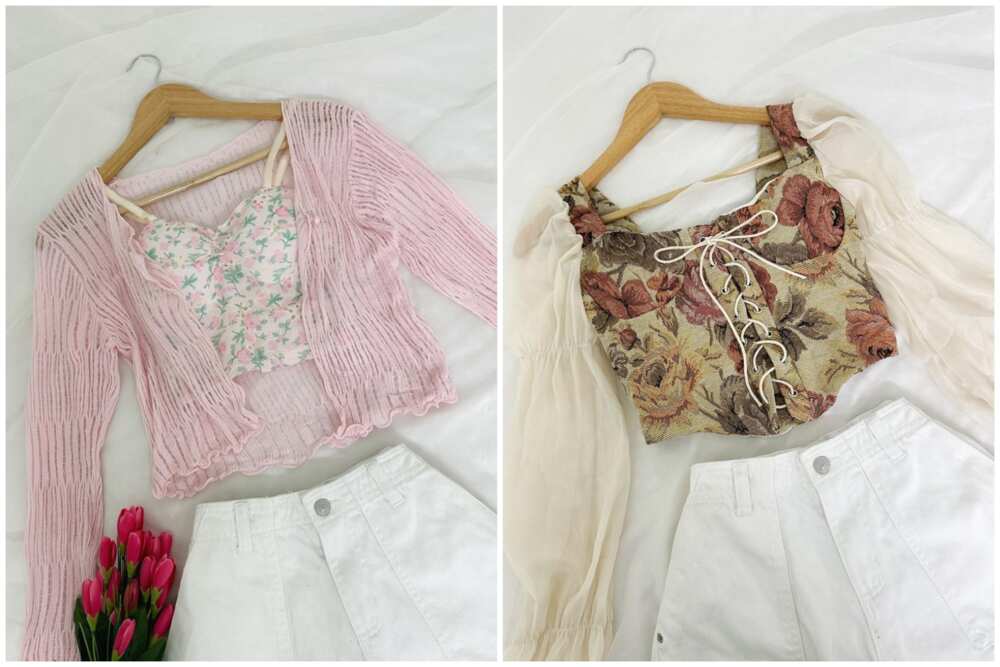 If you love farm life, which is usually slow-paced and rustic, a cottagecore aesthetic would be suitable for you. This fashion style brings out your simplicity and easy way of life in the countryside. It incorporates clothes in natural fabrics with floral prints. Handmade crafts, such as embroidered materials, are also a perfect addition.
4. Grunge
Grunge is sometimes described as carefree and unkempt fashion. It was first established by music artists of the 1980s, inspiring generations. The style features oversized and distressed outfits, usually obtained from thrift stores. Doc Marten's combat boots usually accompany the clothing.
5. Indie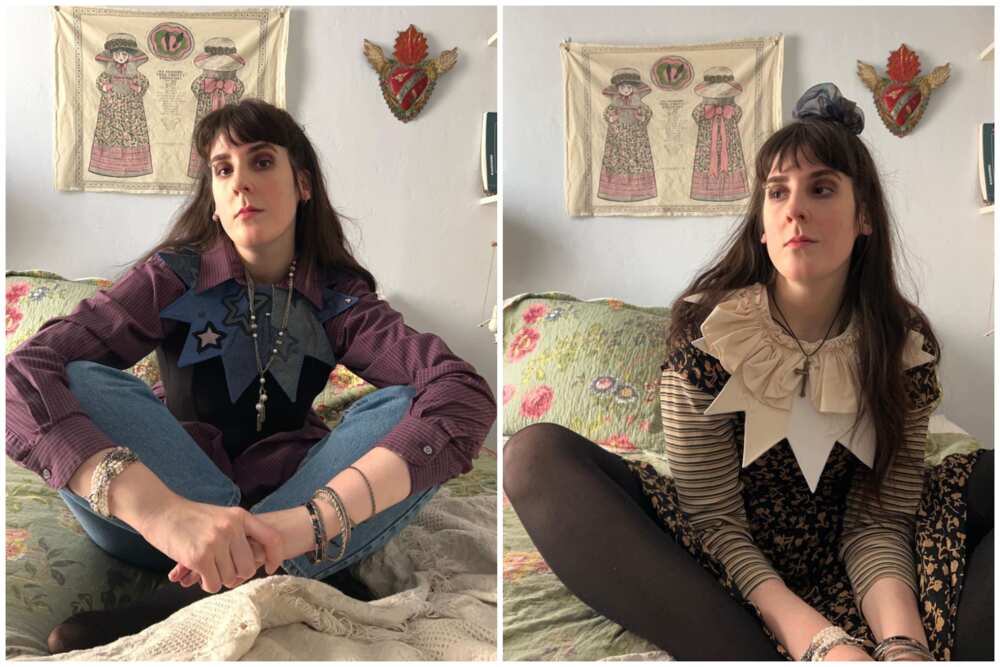 This type of aesthetic shares similarities with grunge as it reflects being free-spirited and independent. You are free to wear what pleases you without any restrictions. The outfits are usually casual and non-designer, with no particular focus on hairstyle and makeup. Vintage shirts, baggy jeans, no jewellery, and pop colours define this type of aesthetic.
6. Baddie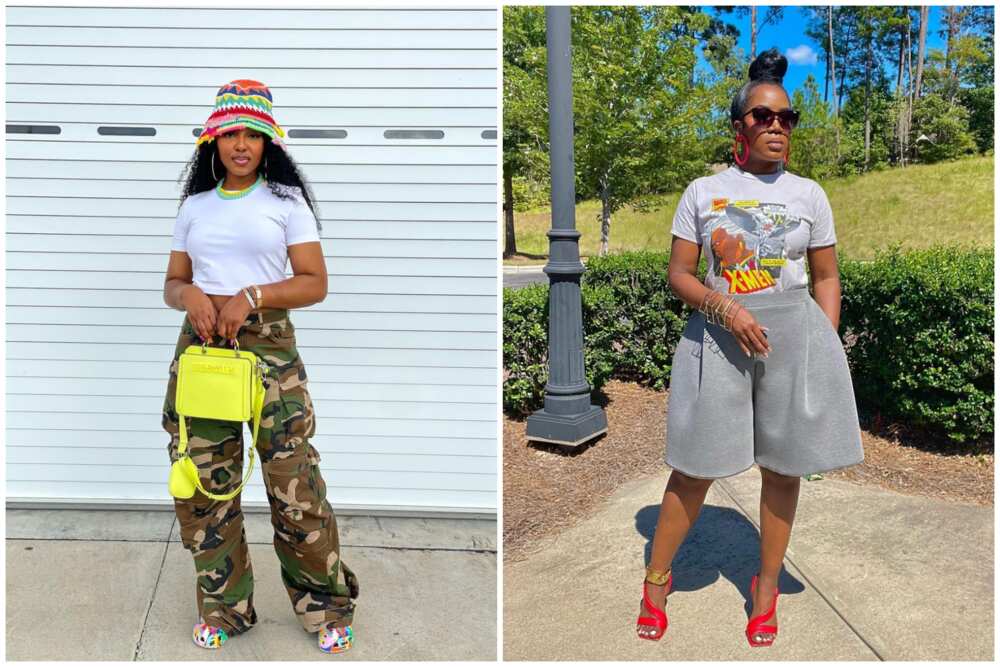 You have probably heard of Baddie on Instagram. This aesthetic type is popularised by Instagram fashion celebrities who define fashion trends. They mostly wear bodysuits, camo pants, and graphic T-shirts, which are popular fashion trends today. The aesthetic also includes makeup such as heavy eyebrows, clear lip glows, and dark eyeliners.
7. Beige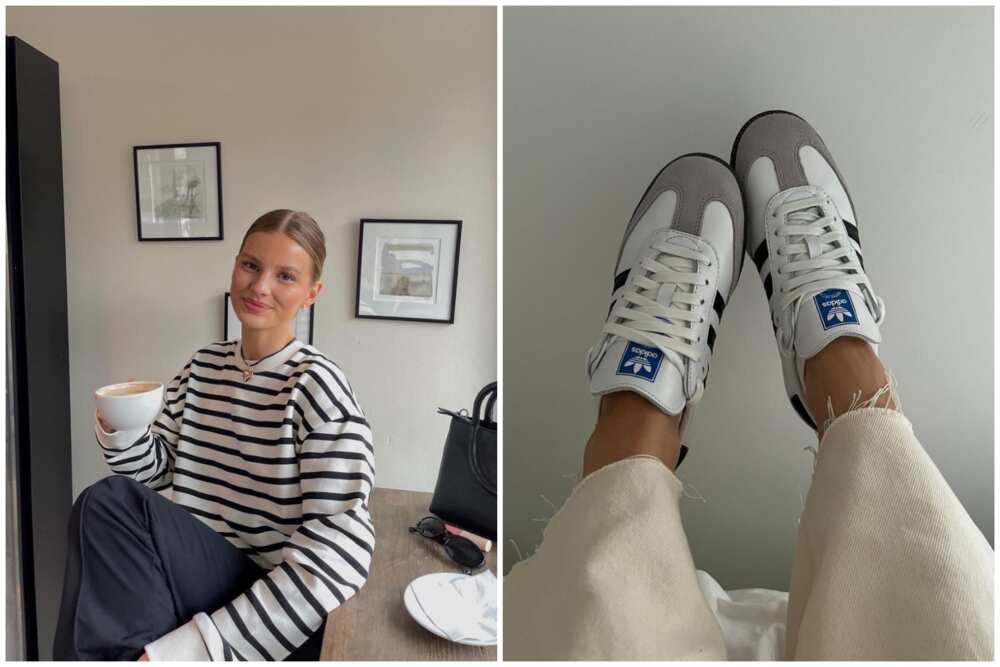 It is sometimes referred to as the cream aesthetic. It was popularised by models and social media influencers who preferred a simple and classy appearance. White sneakers, casual suits, and little or no jewellery may be included in this aesthetic. White and cream colours suit this fashion style.
8. Kawaii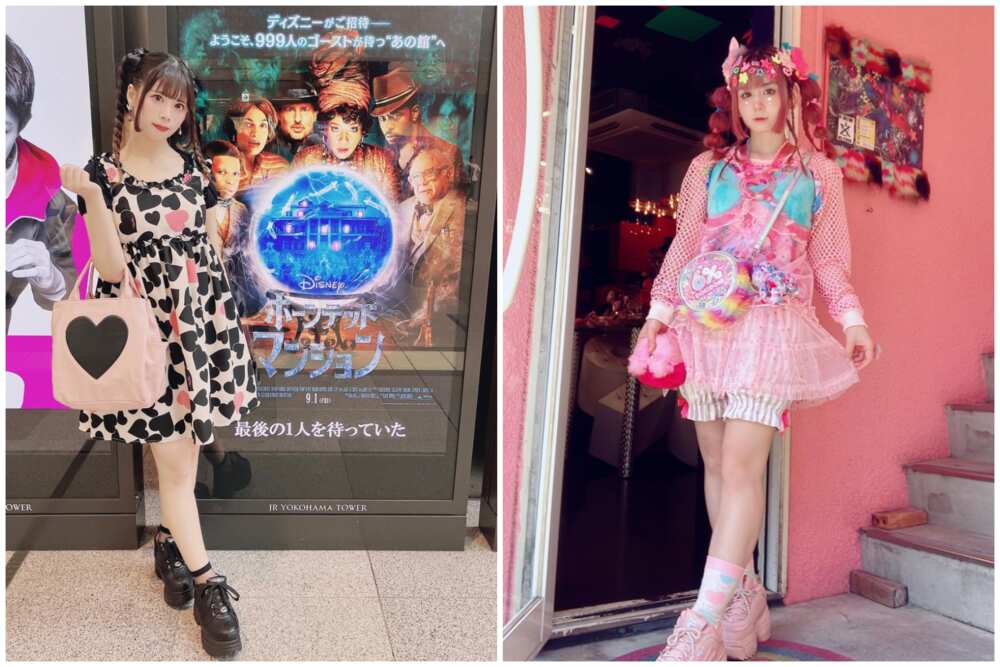 Its origin can be traced to Japan, where Kawaii is loosely translated to pretty childlike things. This style incorporates clothing with pastel colours and anime-themed decorations. The aesthetic type does not have several requirements except for the decorations and colours that define it.
9. Kidcore
As the name suggests, this aesthetic is all about things relating to children, such as toys and children's TV shows. The outfits have multiple colours, making them bright and bold. Usually, TV shows, cartoons, colourful patterns, and toy names are printed on the outfits. Glittery clothes, graphic T-shirts, and denim overalls are some of the elements of the aesthetic.
10. E-girl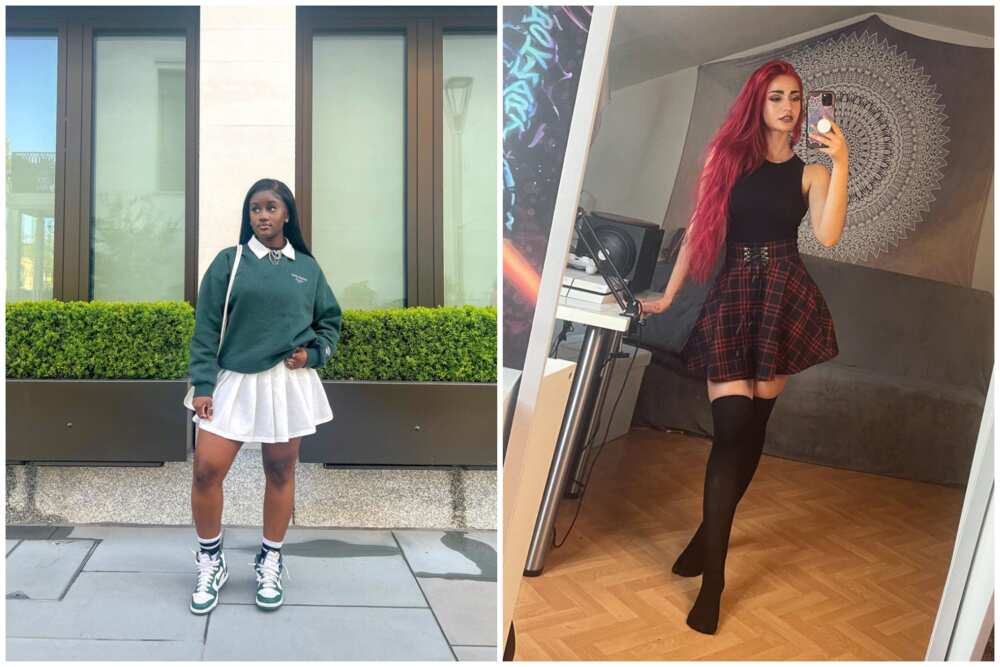 If you are a young woman who loves gaming and social media, this would be the perfect style for you. Skater skirts, vintage shirts, babydoll dresses, colourful sneakers, and knee-high soaks characterise the style. Certain hairstyles and makeup are also associated with the appearance.
11. Normcore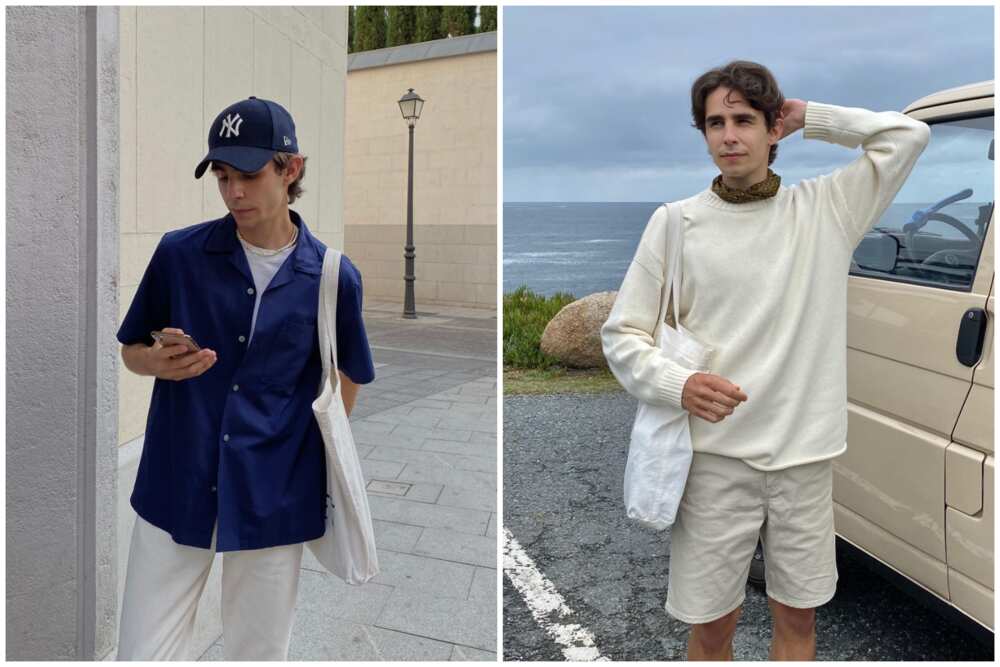 This is another excellent choice for people who love simple yet unique fashion. The style is highlighted by casual and non-fashionable outfits, which are ordinary but classy. You do not have to hurt your head when you want to embrace this aesthetic, as sports jackets, chinos, plain T-shirts, and jeans will do.
12. Spacecore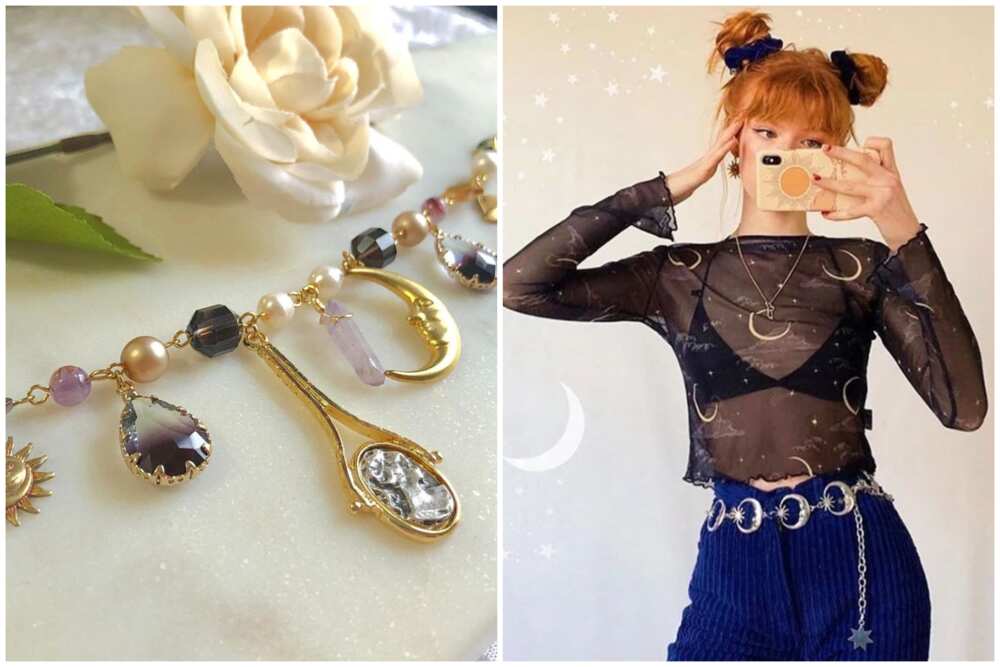 If you love things to do with space, then you should embrace the spacecore aesthetic. It is centred around celestial bodies, such as the solar system and other celestial bodies. You can have translucent fabrics, iridescent accessories, rhinestones and neon jewellery, and clothes with stars and planet decorations to achieve this style.
13. Hypebeast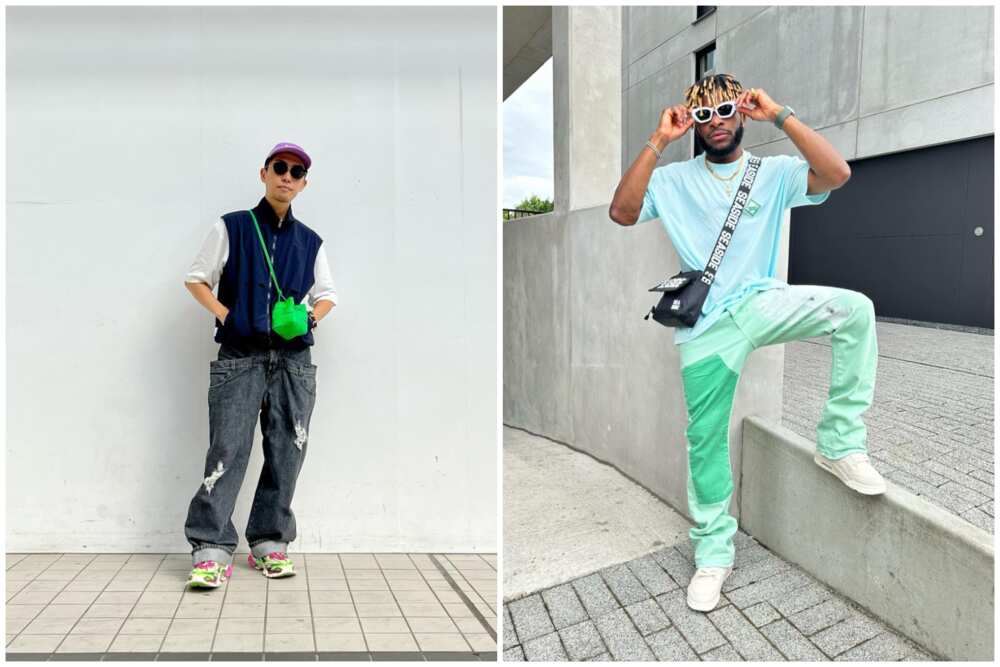 The hypebeast aesthetic is also referred to as the Urbancore style. It suits those who want to have an urban and street appearance. While it might have a few similarities with Baddie, its distinct features are sportswear and teach-themed wear. Preferred clothes for this style are sweatpants, baggy T-shirts, and denim.
14. Fashion Y2K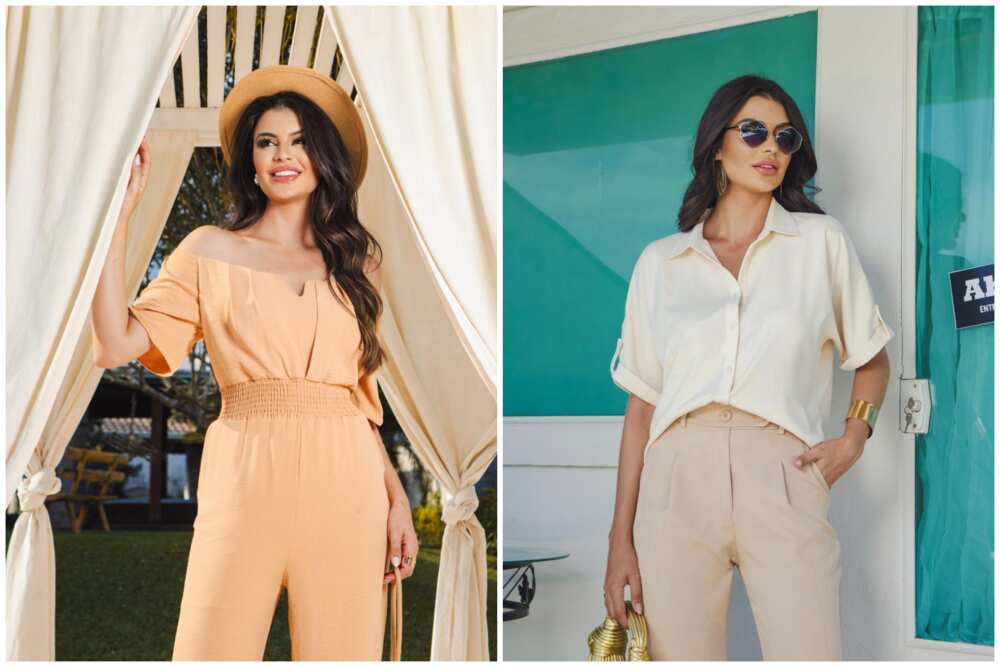 Fashion Y2K originates from the 1990s and 2000s and usually encompasses a combination of futurism style and retro. Celebrities that made the fashion popular include Destiny's Child, Janet Jackson, Angelina Jolie, and Aaliyah. The style's key features include pleated skirts, baguette bags, chunky sneakers, and colourful sunglasses
15. Minimalist
The minimalist style focuses on simplicity, elegance, and comfort. It does not require complex additions but gives you a cool and calm vibe with ordinary outfits. Some pieces that give a minimalist aesthetic are turtlenecks, plain shirts, denim, and pantsuits. You should also choose neutral or plain colours of apparel.
16. Fairycore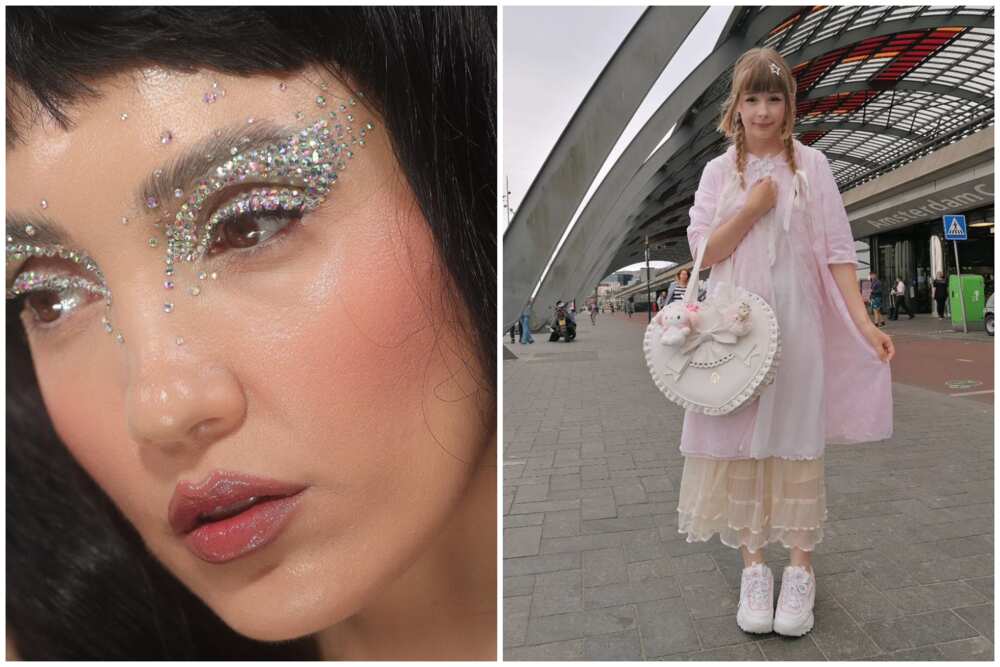 The fairycore aesthetic relates to fairies and elves. It features almost everything that defines a magical world, including feathers, pastels, fairy dust, glitters, wings, and flowers. Outfits that suit this type of fashion are puffy dresses, sheer pieces, and glittery items.
17. Ethereal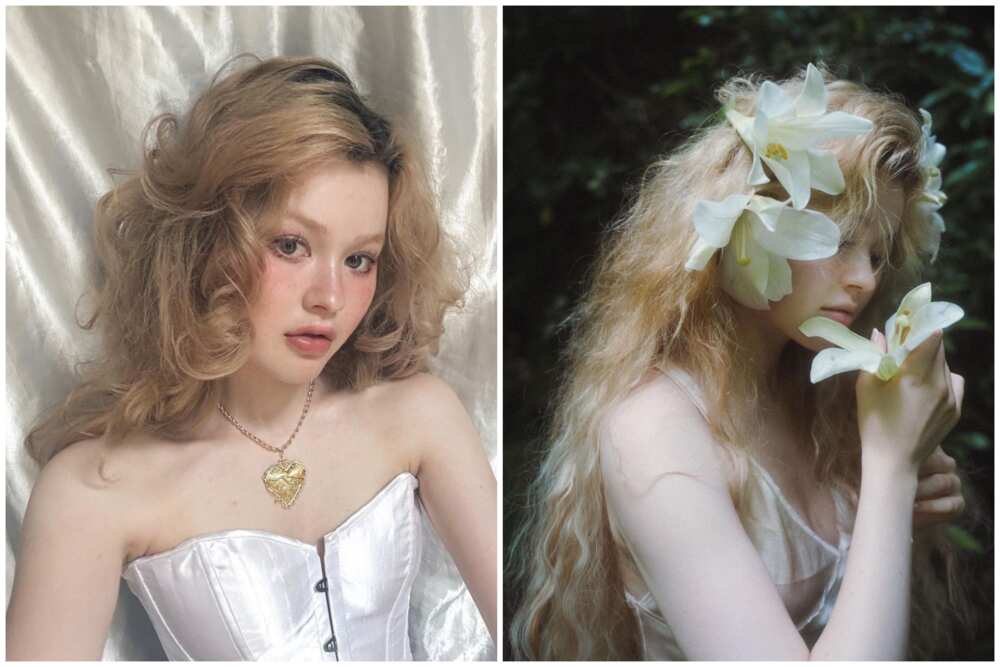 This feminine style relates to being delicate and is associated with lightness. Its popular motifs are castles, ballerinas, grand ballrooms, and hidden pathways. If you want to embrace this appearance, drop earrings, diamond and gold jewellery, and pale colour palettes are key features.
18. Mori Kei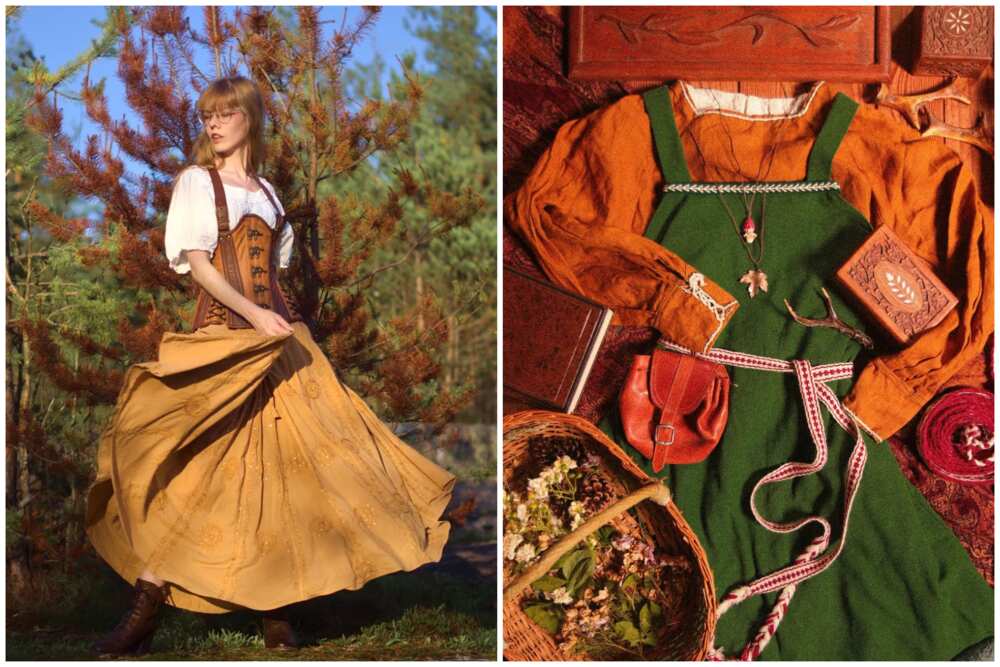 This is a Japanese-inspired fashion that relates to the woods and nature. It features long white dresses, cottages, forest creatures, and greenery, among other related things. Things that complete the Mori Kei aesthetic include leather boots, baskets, and embroidered clothes.
19. Goblincore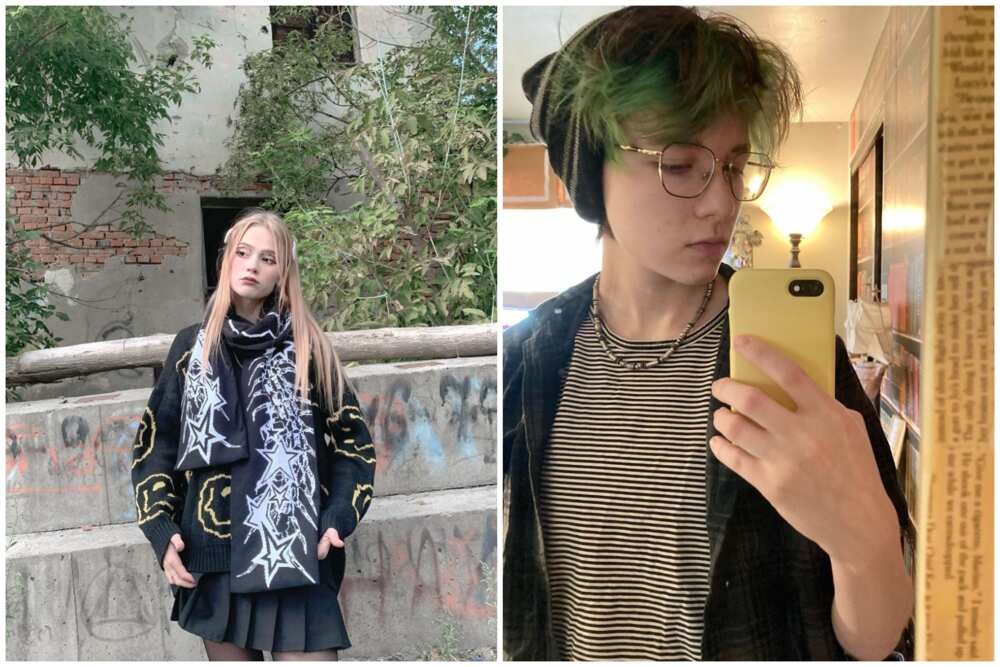 This fashion style focuses on dirt in a good way. It embraces nature, highlighting seemingly unpleasant things such as mould, mud, moss, fungi, and mushrooms. If you adopt this style, you should be easy with colours, allowing multiple shades. The style is sometimes confused with the Witchcore aesthetic.
20. Witchcore
The Witchcore aesthetic's theme has two sub-categories: dark and light. The dark one focuses on goths, punks, and dark academia, while the light focuses on glitters and shimmers. It includes creepers, vintage dresses, maxi skirts, wide-brim hats, and laced camisoles.
Different aesthetics suit multiple fashion tastes. Which among them is best for you? You do not have to stick to one, but you can pick your preferred one depending on what you want to portray.
Legit.ng recently published Nigerian traditional wear designs for men. Rocking a native Nigerian attire leaves a long-lasting impression. With numerous traditional wear designs, it might be challenging to pick the best.
If you are looking for Nigerian traditional wear but do not know where to start, here are simple but classy ideas. Dashiki and Agbada are some of the most popular designs, but there are many more to pick from.
Source: Legit.ng