Native gowns for ladies in Nigeria: 50 looks to add to your wardrobe
As a fashion enthusiast, one cannot talk about Nigerian fashion without mentioning the elegant and colourful ladies' native styles. These native gowns for ladies in Nigeria are known for their unique designs and styles, ranging from simple yet stylish to intricate and exquisite. These gowns reflect Nigeria's rich culture and heritage; every fashion-conscious lady should have at least one in their wardrobe.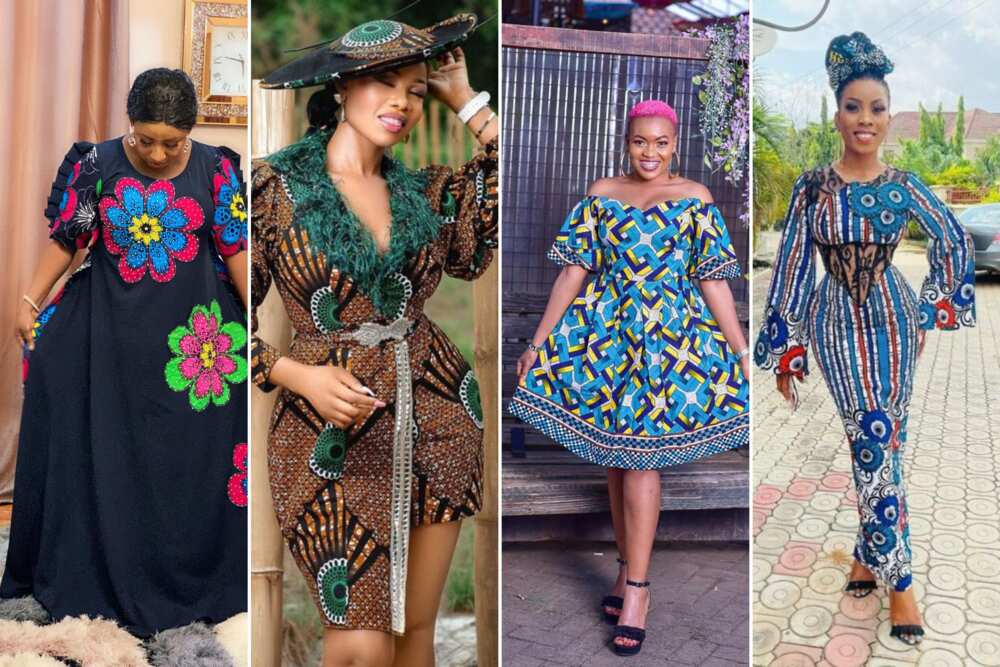 Native gowns come in different colours, fabrics, and designs, ensuring something for everyone. Whether you are attending a traditional wedding, a party, or a formal event, there is a native gown that will suit your style and preference. Here is a compilation of the 50 latest Nigerian female native styles to add to your wardrobe.
Native gowns for ladies in Nigeria
Traditional apparel has a unique place in the hearts of the people of Nigeria and one of the most cherished outfits is the native gown. These traditional outfits are not only a representation of Nigeria's rich heritage but also a sign of beauty and grace for Nigerian ladies.
Gowns with slits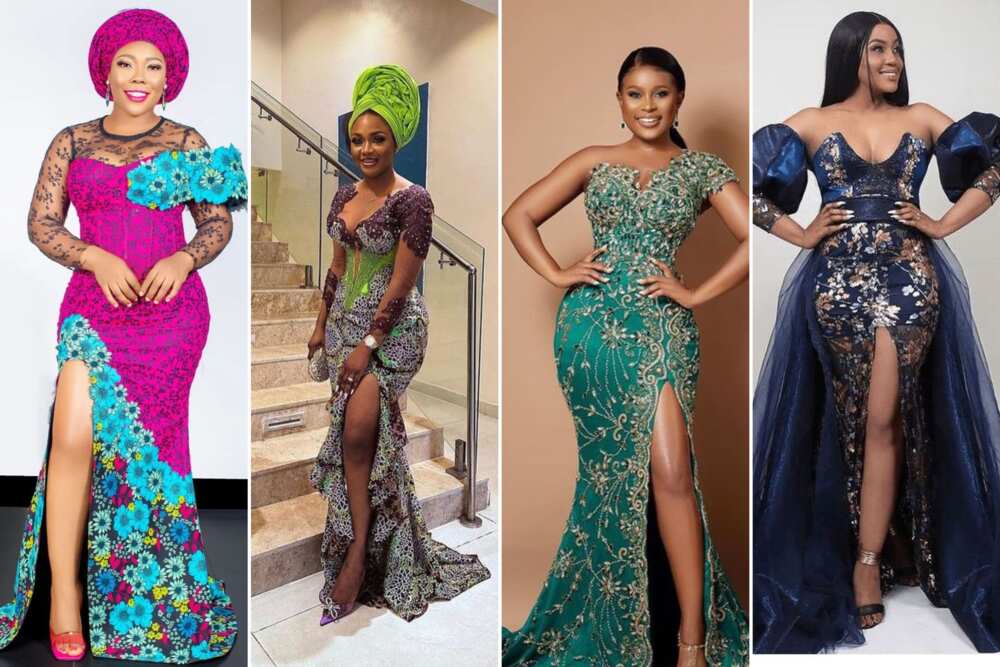 Gowns with slits are popular amongst Nigerian ladies. This trend can be traced back to traditional attire and modern designs.
In the past, slits in native gowns were reserved for ceremonial or festive occasions. However, the modern-day Nigerian woman has found ways to incorporate this traditional style into her everyday wear.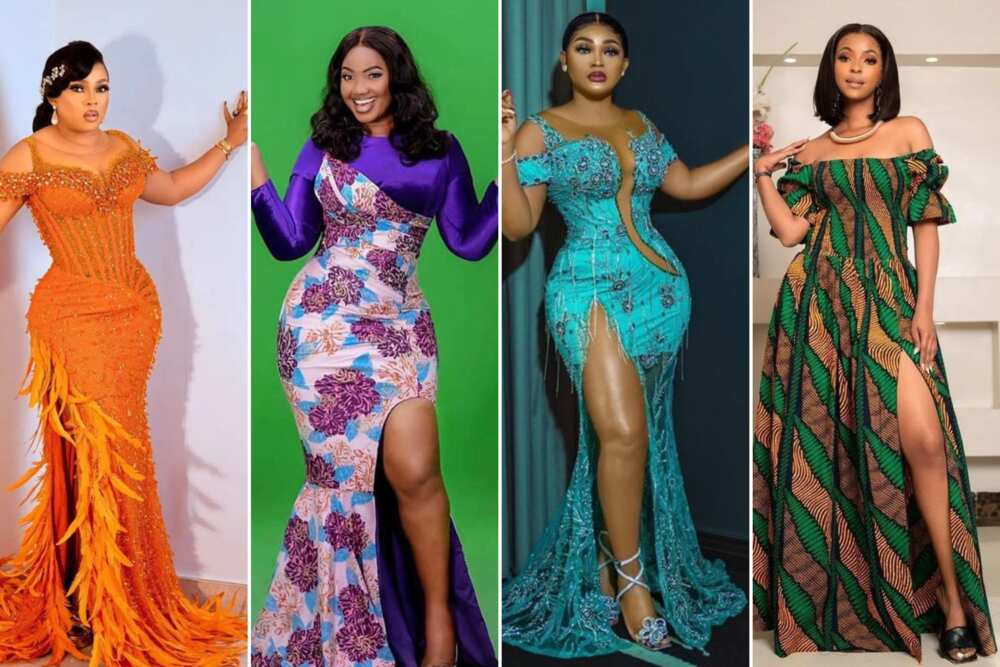 These native gowns are designed to show off a lady's curves while maintaining modesty. The slits allow the wearer to show a little leg while maintaining a classy and elegant look.
The gowns can be found in different colours and designs and can be worn to various events like weddings and traditional ceremonies.
Short gown fashion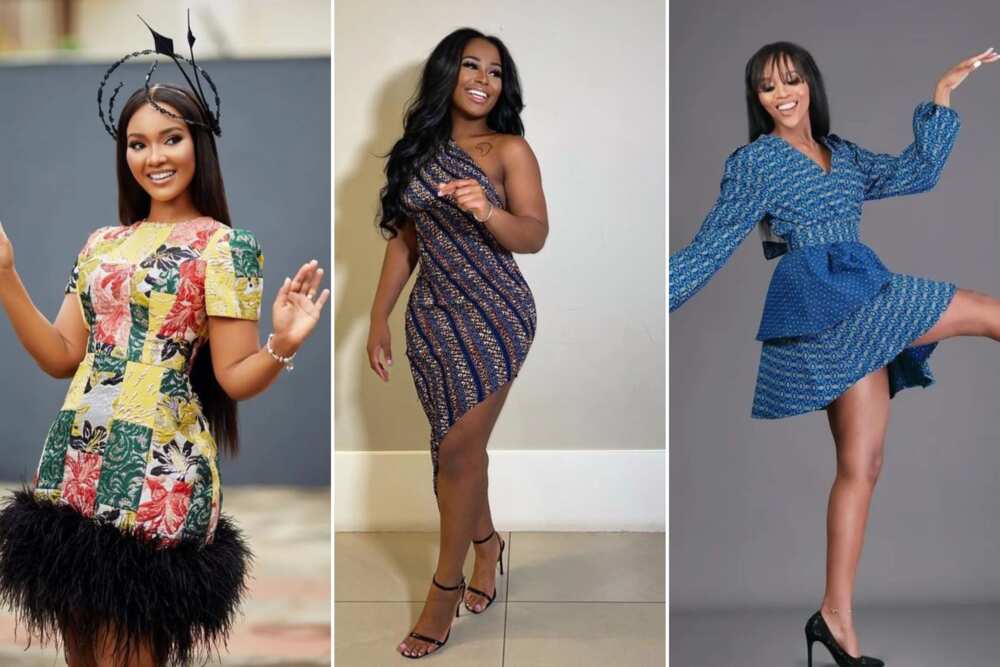 Short gowns are popular native styles for ladies in Nigeria, particularly for casual events such as weddings, parties, and social gatherings.
These dresses, typically made with African prints such as Ankara or Adire, feature a variety of unique styles and cuts that have become a staple of Nigerian fashion.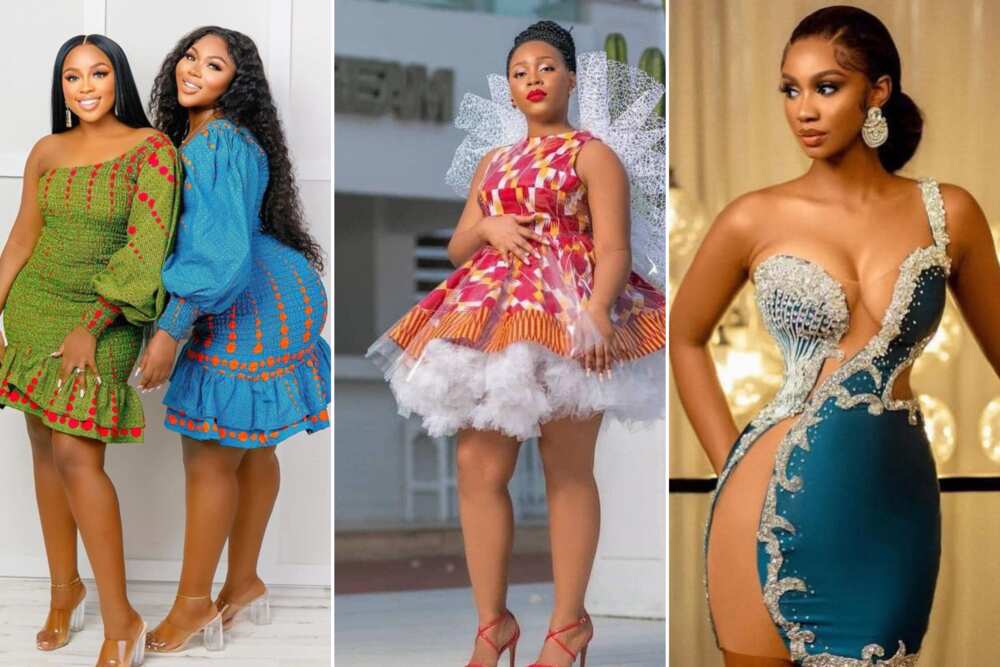 Overall, the native short gown style is versatile and chic, allowing Nigerian women to express themselves through fashion.
Whether it's a colourful Ankara A-line dress or a simple shift dress in Adire fabric, these styles have become a part of the Nigerian fashion scene and continue to be worn with pride.
Mermaid gown style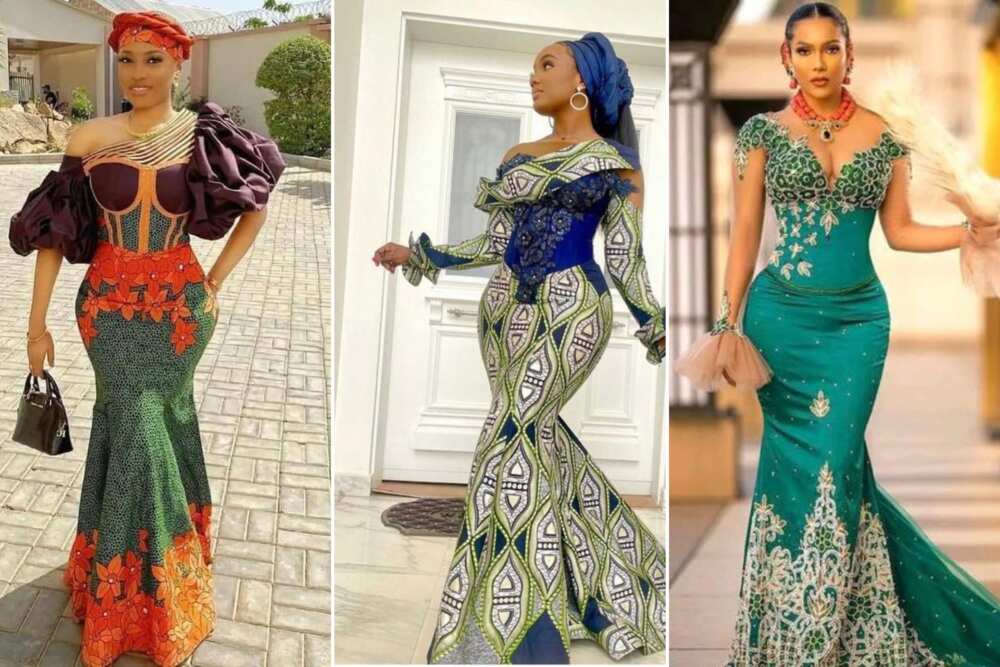 The mermaid native styles for women have been embraced by ladies worldwide. This gown style for ladies in Nigeria is a unique twist on the classic gown.
It combines traditional African fabrics, prints, and designs with the fitted and flared silhouette of the mermaid gown.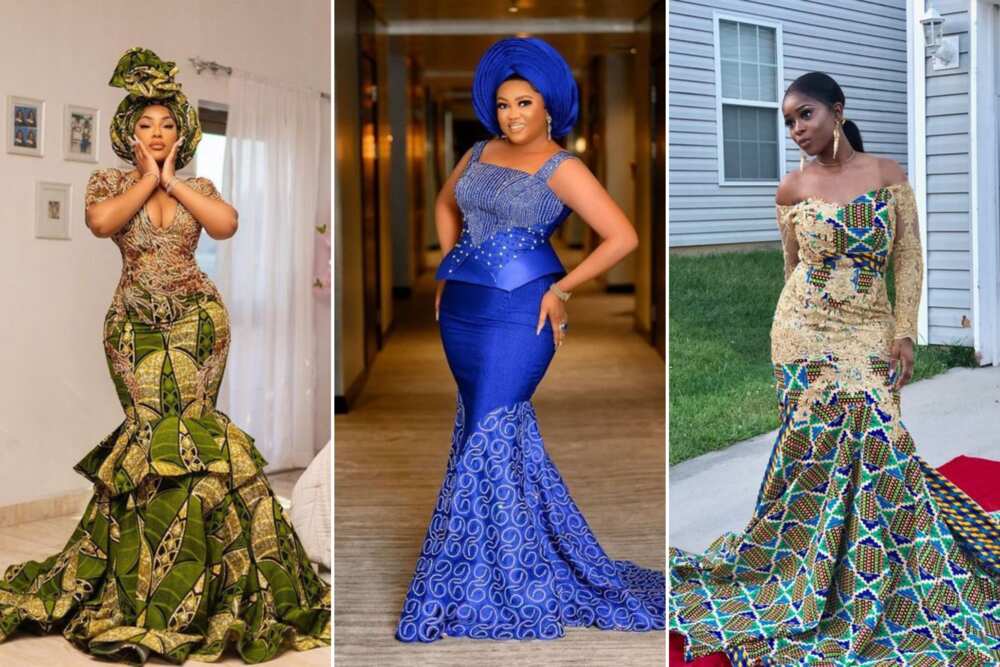 The gowns come in fabrics such as Ankara, lace, and Aso-oke. The intricate embroidery and beading work on the gowns give them a regal look, making them perfect for special occasions like weddings, graduations, and cultural events.
These gowns flatter all body types and are especially popular amongst curvier women, accentuating their curves in all the right places.
Long gowns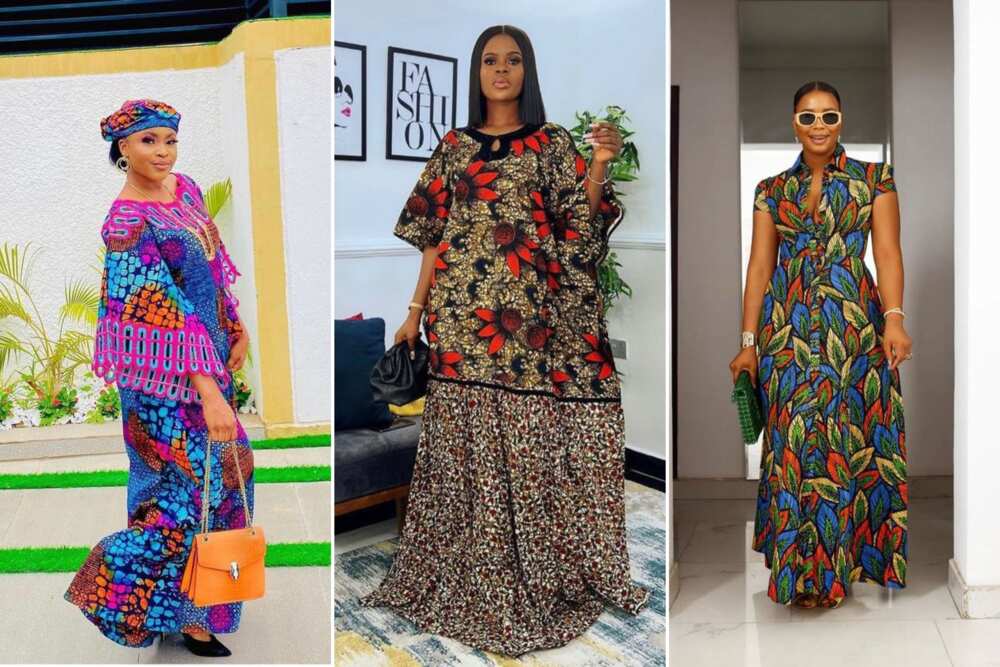 Nigerian ladies have always been known for their unique fashion sense, and long gowns are no exception. The long gown style is not just a fashion statement but a cultural emblem. It has been an integral part of Nigerian traditional wear for centuries and continues to be so today.
Long gowns in Nigeria come in various designs, patterns, and fabrics, making it easy for ladies to express their styles and preferences.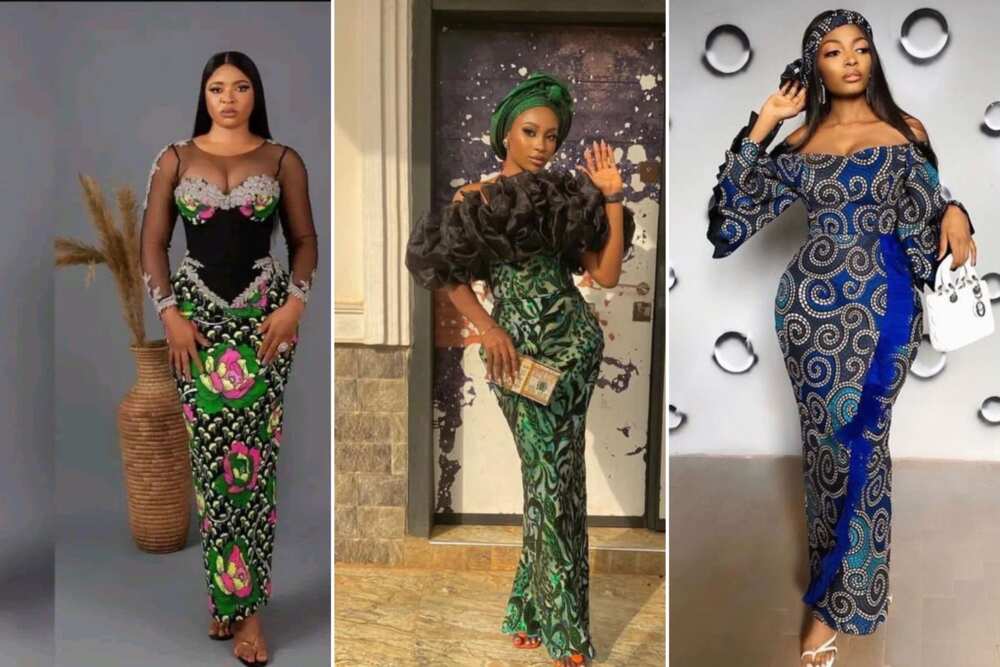 These gowns are commonly worn to important events such as weddings, religious ceremonies, and funerals. They exude elegance, femininity, and grace, essential Nigerian cultural qualities.
With intricate details such as beading, embroidery, and bold prints, Nigerian long gowns are often the centre of attention at any gathering.
Off-shoulder and strapless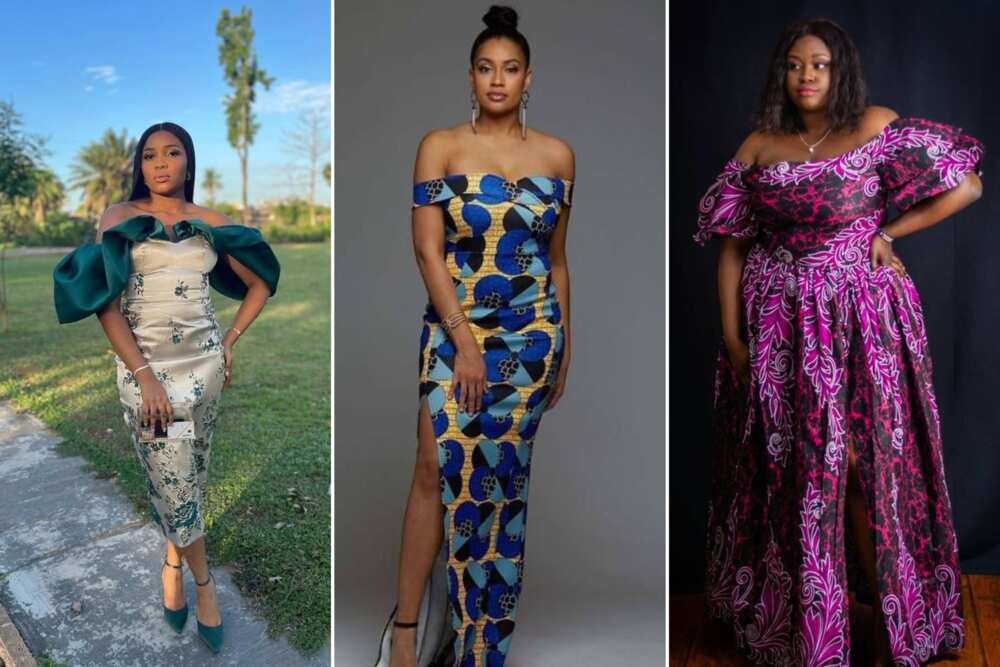 Off-shoulder and strapless gowns blend modern and traditional fashion, reflecting the country's rich cultural heritage. These native wears for ladies in Nigeria come in various lengths, colours, and styles, making them suitable for different occasions.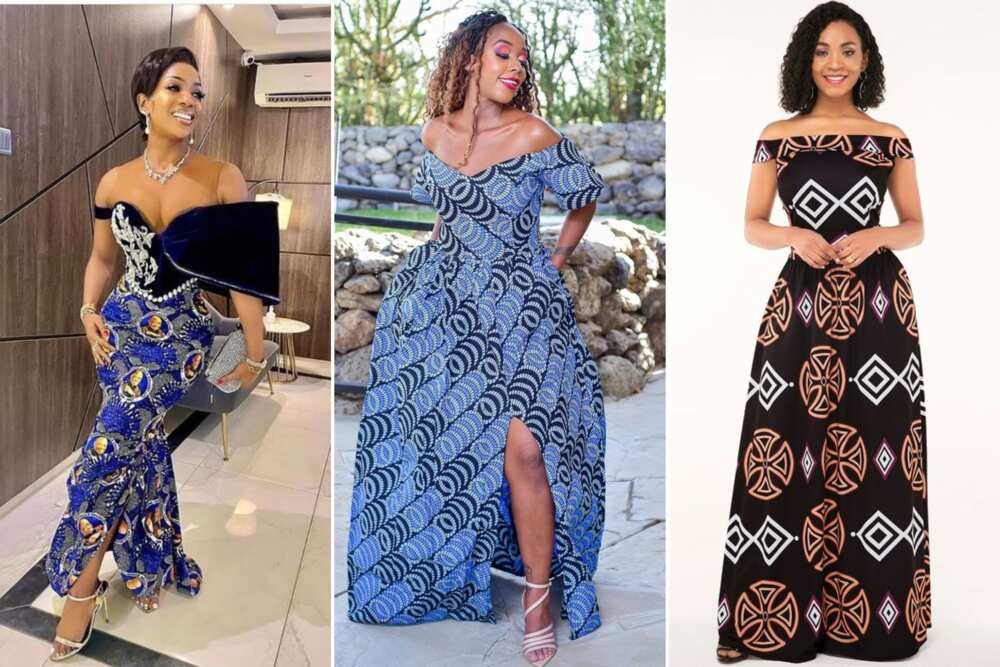 Off-shoulder gowns, in particular, are a popular choice for weddings, dinner parties, and other special events.
They highlight the wearer's shoulders and neckline, adding a touch of elegance to any outfit. On the other hand, strapless gowns are perfect for cocktail parties or other formal events.
Bodycon
The native bodycon gowns are among the female native styles in Nigeria that have taken the fashion industry by storm. The body-hugging attire, made of colourful prints, highlights women's natural curves, making them look absolutely stunning.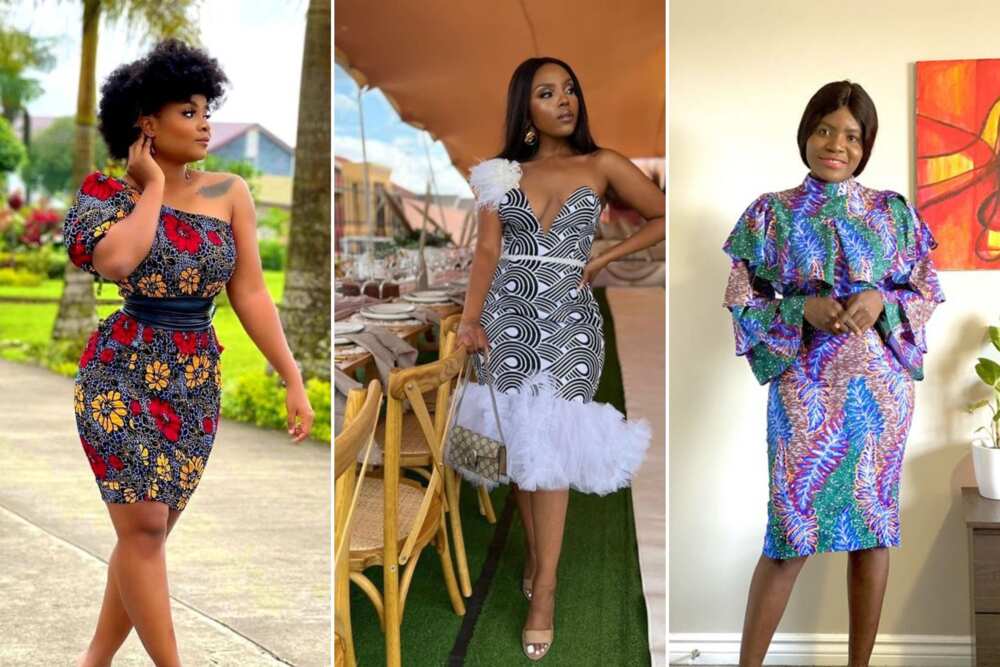 These gowns have become a fashion statement, often worn to weddings, parties, and other cultural events. The unique aspect of native bodycon gowns is that they incorporate traditional prints and patterns, representing Nigeria's cultural heritage.
It reflects the pride and love that Nigerian women have for their roots. Moreover, these dresses are designed to cater to all body shapes and sizes, allowing every woman to embrace her curves.
Maternity dresses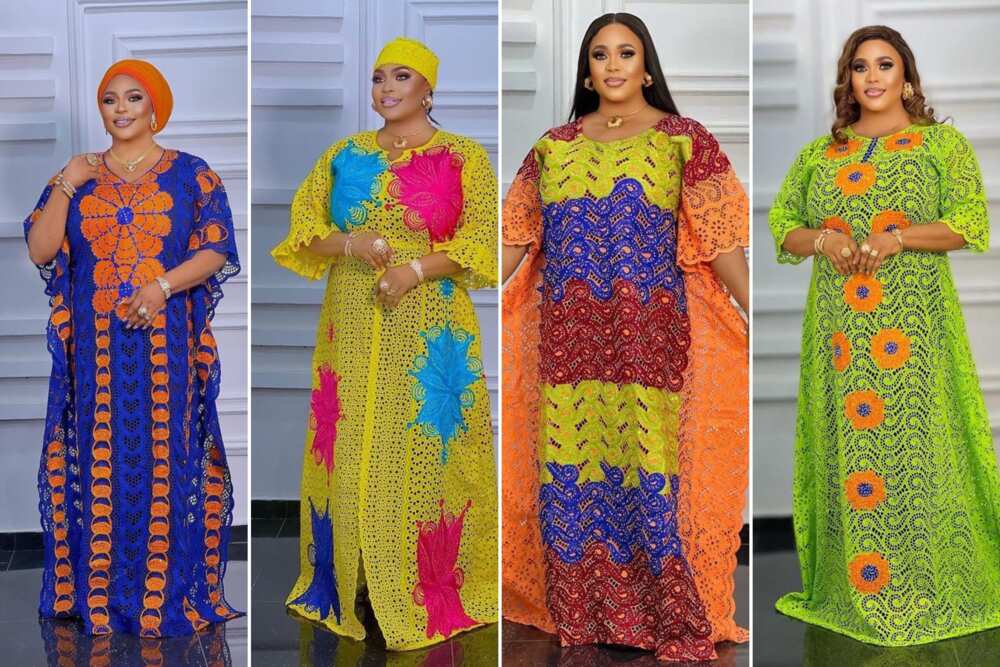 In Nigeria, ladies' traditional maternity gowns are a beautiful and important aspect of the country's cultural heritage. These gowns are known as iro and buba.
They are not just a fashion statement but also a symbol of womanhood, motherhood, and strength. Women in Nigeria cherish these gowns, as they offer comfort and elegance to expectant mothers.
For pregnant women, iro and buba can be a popular choice due to its loose and flowing design, providing comfort and allowing room for the growing baby bump.
They also represent a connection to tradition and culture, allowing mothers to celebrate their heritage during one of the most transformative periods of their lives.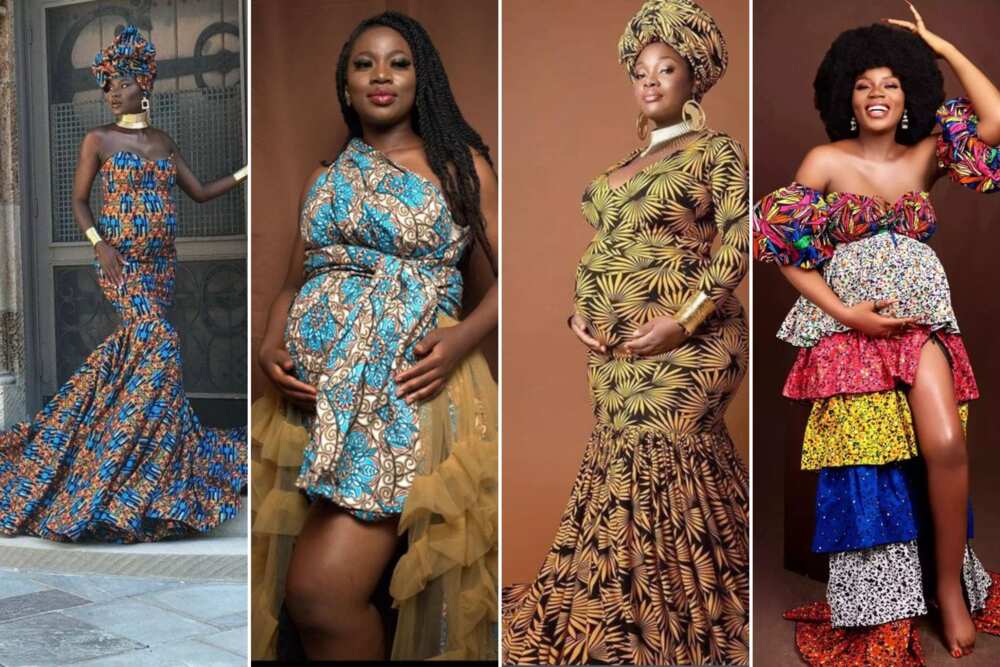 The maternity dresses can also be made from bright and colourful fabrics such as Ankara and lace and are often adorned with intricate embroidery or beading.
Native gowns for ladies in Nigeria offer many stunning and unique styles. With 50 looks to add to your wardrobe, the options are endless, each one reflecting the vibrant and diverse culture of the country. These simple native styles for ladies are not only trendy, but they also represent a deep-rooted tradition that celebrates the beauty and strength of Nigerian women.
Legit.ng recently published an article containing 50+ of the most latest African design gowns for women in 2023. Africa is home to many communities, each with its own set of traditions. Dressing is one of the things that bring these groups together.
African fabrics are noted for their vibrancy and adaptability. The latest African design gowns incorporate aspects from both traditional and modern wear.
Source: Legit.ng