Rey Mysterio bio: age, height, face, net worth, wife, children
The professional wrestler Rey Mysterio is a very unusual and talented person. A lot of wrestling fans consider him to be a living legend of this sport, as he gained a lot of impressive achievements over the years. What is this man's life like now, and what are the highlights of his career?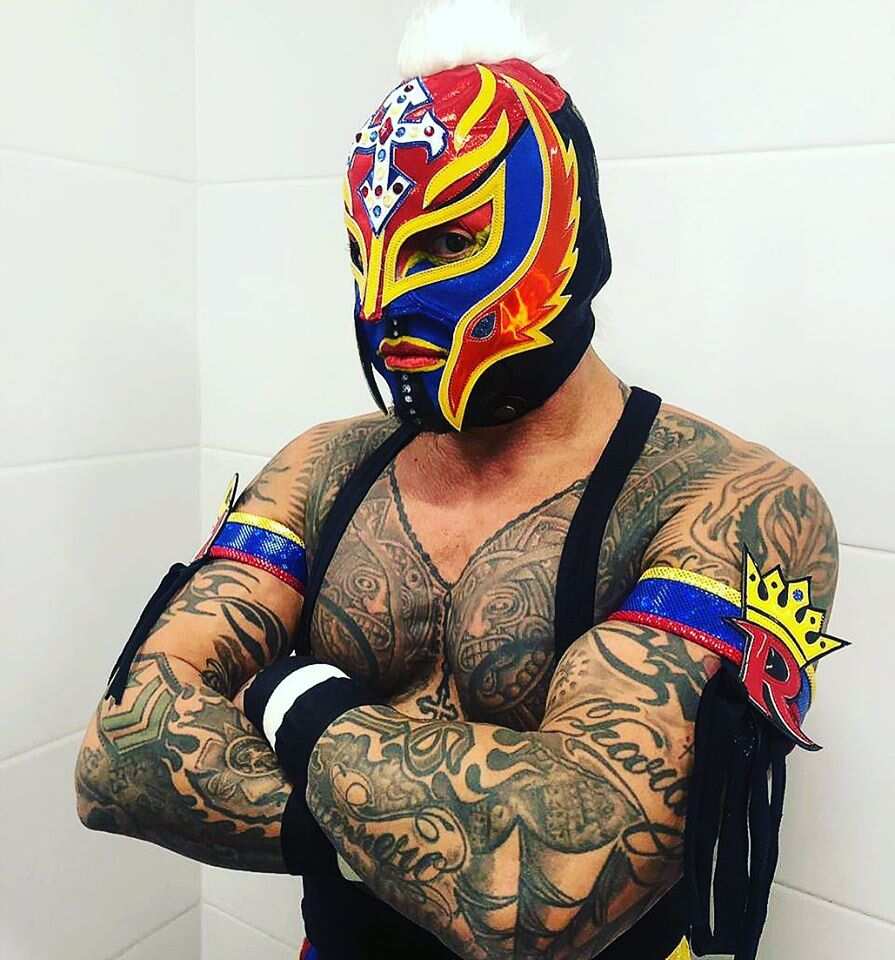 This athlete is known for his unique wrestling style and charismatic presence on the ring. Every fan wants to get to know more incredible facts about this man, including his career and personal life.
Profile summary
Full name: Oscar Gutierrez
Birthday: December 11, 1974
Age: 45 years old
Height: 5 feet 6 inches (1 m 68 cm)
Weight: 175 lb (79 kg)
Nicknames: Colibri, El Nino, Super Nino
Nationality: American
Ethnicity: Mexican-American
Birthplace: Chula Vista, California, United States
Occupation: Professional wrestler
Wife: Angelica Gutiérrez (m. 1996)
Children: 2 (Dominic Gutierrez, b. 1997; Aalyah Gutierrez, b. 2001)
Biography
The young Oscar Gutierrez was born on December 11, 1974, in a family that already had professional wrestlers. His uncle, Rey Misterio Sr., was a former representative of this sport, and later became a trainer. Under his guidance, the young boy made his first steps towards becoming a true professional.
He also has a cousin, El Hijo de Rey Misterio, who is his uncle's son. This nickname translates to "The Son of the Mysterious King".
His career took off in 1989 when he was 14 years old. This was when he first debuted on a wrestling ring. Six years later, after gaining some experience, he was signed by the "Extreme Championship Wrestling". Eventually, he became eligible for the "World Championship Wrestling", where he managed to gain unforgettable victories in multiple matches.
He emerged victorious in his first Cruiserweight Championship in 1996 and held his title for three months. In 1997, he won this competition for a second time, and in 1998, he earned his third victory.
In 2002, Gutierrez made his debut in the WWE. He took part in various feud scenarios, some of which were with Eddie Guerrero and John "Bradshaw" Layfield. For many years, he competed in the WWE, gaining a lot of impressive victories and sometimes losing to the strong opponents. He participated in the WWE Championship in 2011 and successfully won it, even though he quickly lost the title to John Cena and was unable to reclaim it.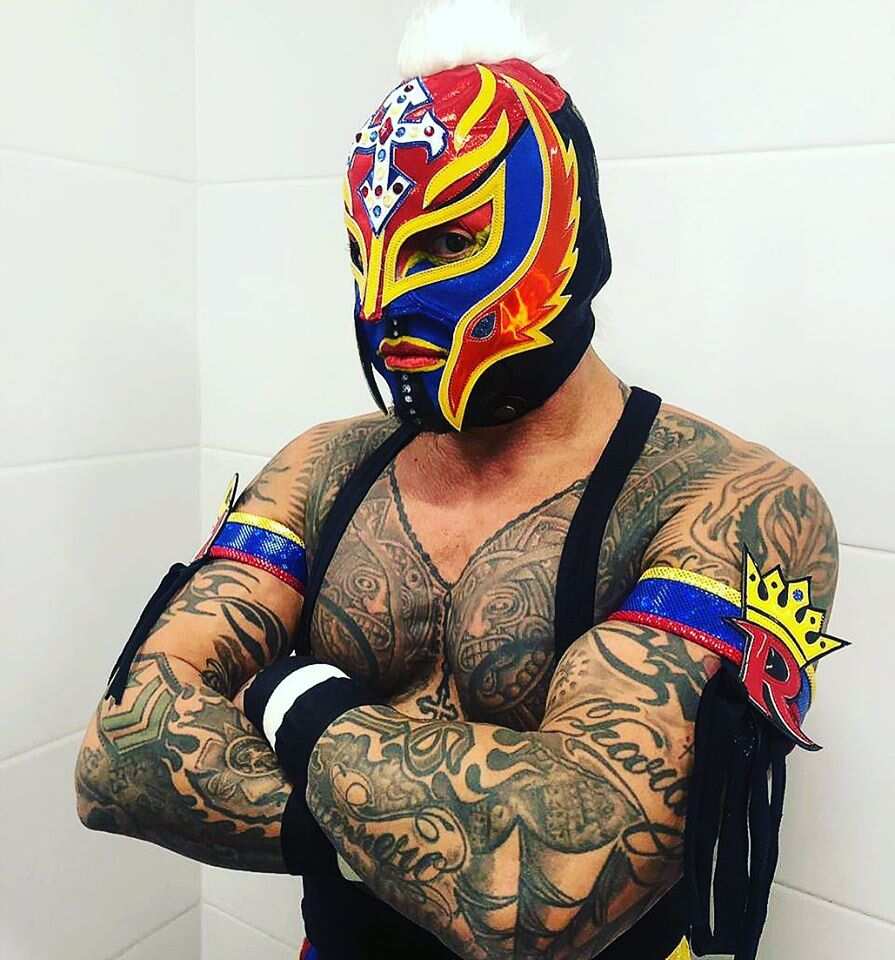 2015 was the year when the renowned athlete ended his WWE journey. However, after a few years spent with other promotions like Asistencia Asesoría y Administración (AAA) and Lucha Underground, he made his big comeback to WWE and is currently performing there on the Raw brand.
Today, this man is one of the greatest wrestlers of all time, and his performances are regarded very highly by lots of fans. For those who ask, "Is Rey Mysterio retired?", the answer is no, as his career still continues.
Rey Mysterio mask
For the entire career of this wrestler, he performed wearing a special mask. It is a nod to his Lucha Libre style and Mexican-American heritage.
In his career, there were matches where he competed without his mask. However, Rey Mysterio without mask could only be seen on special occasions. Overall, Rey Mysterio face is not constantly covered with the mask, but in his professional competitions, he chooses to wear it most of the time.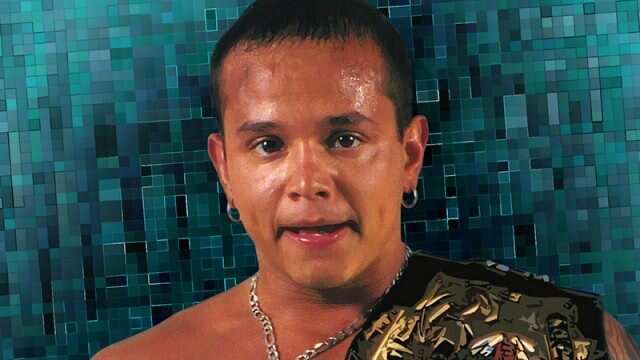 Rey Mysterio no mask pictures can be found online. He does not wear it in his everyday life - it is reserved for the wrestling ring and photos.
How tall is Rey Mysterio?
The athlete's biography on the WWE official website lists his height and weight. Rey Mysterio height is 5 feet 6 inches tall, which equals 1 m 68 cm. His weight is estimated to be 175 pounds or 79 kg. Despite his average size, there is a lot of physical strength and determination in this man.
Rey Mysterio net worth
Through his effort, this wrestler earned himself a considerable fortune. The website Wealthy Persons reports that he has a net worth of $12 million in 2020.
Rey Mysterio wife
Since 1996, WWE Rey Mysterio is happily married to his wife, Angelica Gutierrez. Before they tied the knot, they dated for quite a long time. Angelica is a private person, and not much is known about her except for her connection to the famous wrestler. However, she has an Instagram, where she posts about her husband and family.
The couple has two children together. Rey Mysterio son, Dominic, was born on April 5, 1997. Four years later, on August 20, 2001, the couple welcomed their second child - a daughter named Aalyah. Some of the Rey Mysterio tattoos clearly showcase his dedication to his family, as he has the names of his wife and children tattooed on his body.
Just like his dad, Dominic is planning to start his career in wrestling. In 2017, the young man started training to become a professional. The WWE star Lance Storm is his supervisor. This means the Mysterio legacy is not going anywhere anytime soon.
The story of Rey Mysterio is an exciting rollercoaster, full of ups and downs. Today, he is one of the most acknowledged and famous athletes in his field, and he continues working towards his success. Aside from that, he is also a happy family man with a huge dedication towards his loved ones.
Source: Legit.ng