University of Lagos courses
University of Lagos courses are the constant subject of interest of many Nigerian entrants who wish to study there. UNILAG offers plenty of opportunities for becoming an expert in any field. Continue reading the article to know the complete list of University of Lagos courses.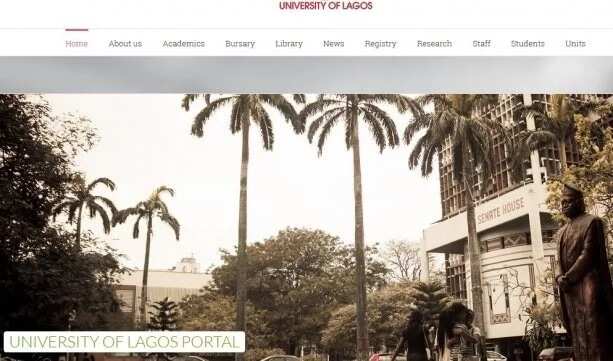 The university of Lagos is one of the oldest educational institutions in Nigeria. It was established in 1962. Currently, more than 60,000 students study there (both postgraduates and undergraduates). Due to broad variety of courses and departments, University of Lagos has already helped thousands of Nigerians becoming real professionals. Its notable alumni are known worldwide.
Thus, in this article, we are giving you the official list of departments and courses, which are available at the University of Lagos.
READ ALSO: JAMB cut-off mark for 2017/2018 - What is it?
University of Lagos courses
Presently, University of Lagos courses offers the following courses:
Faculty of Arts
European Languages (French and Russian);
Department of History and Strategic Studies;
English Language;
Linguistics, African and Asian;
Philosophy;
Visual Arts;
Theatre Arts;
Music.
Faculty of Social Sciences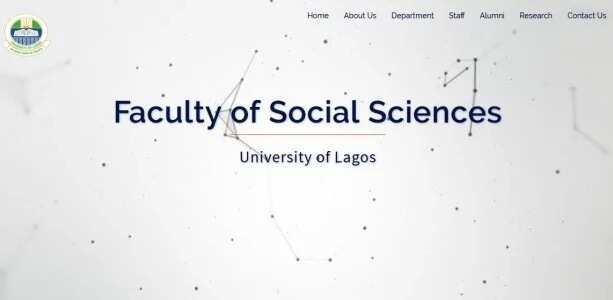 Economics;
Mass Communication and Journalism;
Political Science;
Social Work;
Psychology;
Sociology;
Geography and Planning;
Managerial Psychology;
Criminology;
International Relations and Strategic Studies;
Public and International Affairs;
Transportation Planning and Management.
Faculty of Law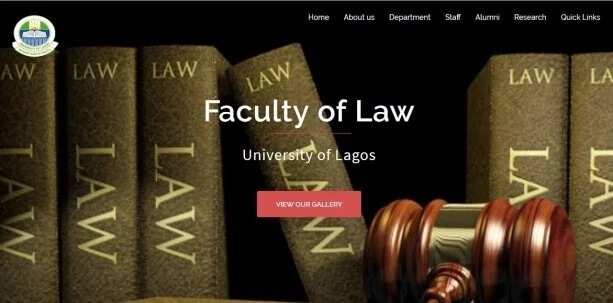 Dispute Resolution;
Commercial and Industrial Law;
Public Law;
Private and Property Law;
Jurisprudence and International Law;
Legal Studies;
Conflict Management.
Faculty of Business Administration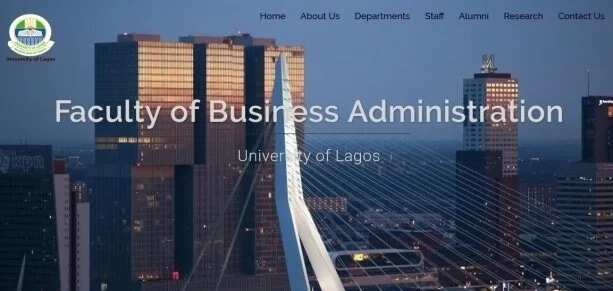 Industrial Relations and Personnel Management;
Accounting;
Actuarial Science;
Insurance;
Business Administration;
Risk Management and Insurance;
Management;
Finance;
Marketing;
Development Finance;
Operations Research;
Organization behavior;
Production and Operations Management.
Faculty of Science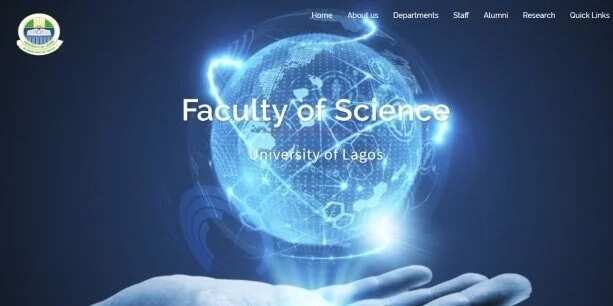 Mathematics and Statistics;
Physics;
Chemistry;
Computer Science;
Geological Science;
Geophysics;
Marine Sciences;
Zoology;
Cell Biology and Genetics;
Botany;
Microbiology;
Environmental chemistry;
Analytical Chemistry;
Environmental Biology;
Physical Oceanography and Coastal Management;
Marine Pollution and Management;
Marine Biology;
Fisheries Technology;
Fisheries Biology and Fisheries Management;
Aquaculture;
Cell and Molecular Biology;
Environmental Toxicology and Pollution Management;
Aquatic Resource and Pollution Management;
Applied Entomology and Pest Management;
Environmental Management;
Natural resource management;
Natural Resources Conservation.
Faculty of Engineering and Technology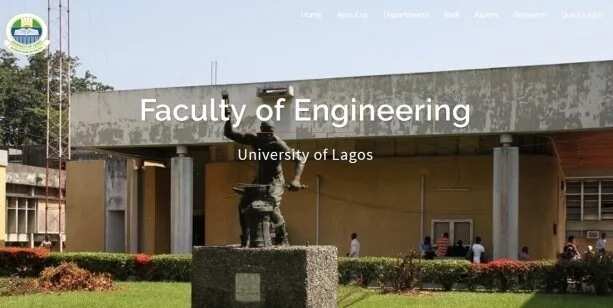 Systems Engineering;
Chemical Engineering and Technology;
Computer Engineering;
Civil and Environmental Engineering;
Electrical and Electronics Engineering;
Mechanical Engineering;
Petroleum and Gas Engineering;
Metallurgical and Materials Engineering;
Surveying and Geoinformatics.
Faculty of Clinical Sciences
Nursing;
Surgery;
Pediatrics;
Medicine;
Physiotherapy;
Anesthesia;
Radiography;
Obstetrics and Gynecology;
Psychiatry;
Clinical Pathology;
Ophthalmology;
Radiation Biology and Radiotherapy;
Hematology and Blood Transfusion.
Faculty of Environmental Sciences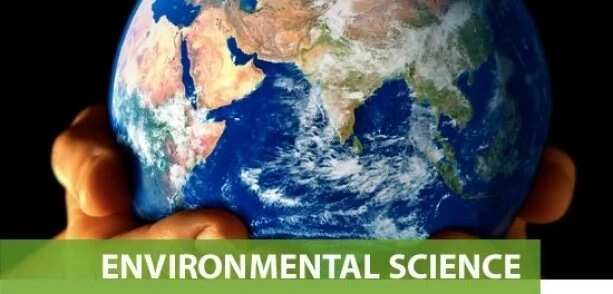 Facilities Management;
Environmental Design;
Building;
Urban Design;
Landscape Architecture;
Construction Management;
Construction Technology;
Estate Management;
Architecture;
Urban and Regional Planning;
Quantity Surveying.
Faculty of Basic Medical Sciences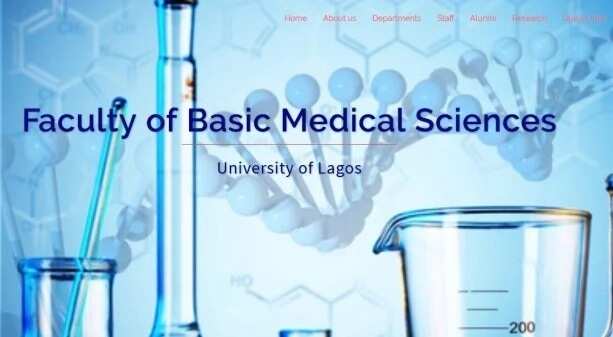 Morbid Anatomy;
Anatomy and Molecular Pathology;
Physiology;
Biochemistry;
Pharmacology;
Medical Microbiology and Parasitology;
Medical Laboratory Science;
Biomedical engineering.
Faculty of Dental Sciences
Oral Pathology;
Child Dental Health;
Preventive Dentistry;
Oral and Maxillofacial Surgery;
Restorative Dentistry.
Faculty of Pharmacy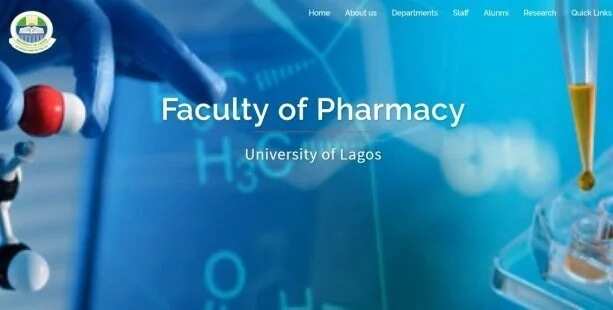 Biopharmacy;
Clinical Pharmacy;
Pharmacognosy;
Pharmaceutical Chemistry;
Pharmaceutics and Pharmaceutical Technology;
Pharmaceutical microbiology.
Faculty of Education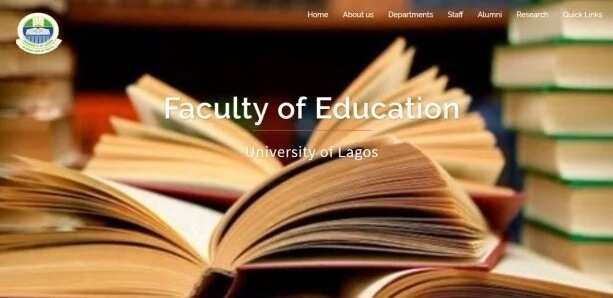 Adult Education;
Guidance and Counseling;
Adult Education Management;
Mathematics education;
Physics education;
Adult Literacy and Non-formal Education;
Biology Education;
Integrated Science Education;
Social Studies Education;
Geography Education;
Chemistry education;
History of Education;
Human Kinetics and Health Education;
Sports Administration/Management;
Music Education;
Home Economics Education;
Technology Education;
Exercise Physiology.
READ ALSO: University of Ibadan admission requirement in 2017
Business Education;
English Education;
English Literature education;
French Education;
Igbo Education;on;;
Igbo Education
Christian Religious Studies;
Measurement and Evaluation;
Islamic Studies Education;
Religion Education;
Curriculum Theory;
Educational Administration and Planning;
Community Development and Social Work;
Educational Psychology;
Philosophy of Education;
Sociology of Education.
University of Lagos postgraduate courses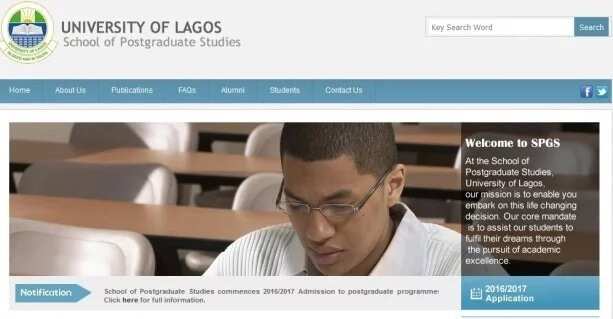 Masters Programmes;
Doctor of Philosophy Programmes;
Master of Philosophy Programmes;
Masters Programme (College of Medicine);
Postgraduate Diploma Programmes (College of Medicine);
Master of Philosophy Programmes (College of Medicine);
Doctor of Philosophy Programmes (College of Medicine).
UNILAG part time courses
B.Sc. in Business Administration (five years);
B.Sc. in Accounting (five years);
B.Sc. in Public Administration (five years);
B.Sc. in Economics (five years);
B.Sc. in Education/Chemistry (five or six years);
B.Sc. in Education/Biology (five or six years);
B.Sc. in Education/Mathematics (five or six years);
B.Sc. in Education/ Physics (five or six years).
Thus, now you know the full list of University of Lagos courses. Make your choice, find out all information about admission requirements, submit your documents, and Good-luck!
Source: Legit Newspaper