A lot of students from Africa (and Nigeria, of course) would like to attend the University of Lagos. No wonder - we all know that it is one of the best institutions for postgraduates in Africa. We have important information for all of the candidates who want to receive an admission to the University of Lagos. Continue reading to learn about the admission guide.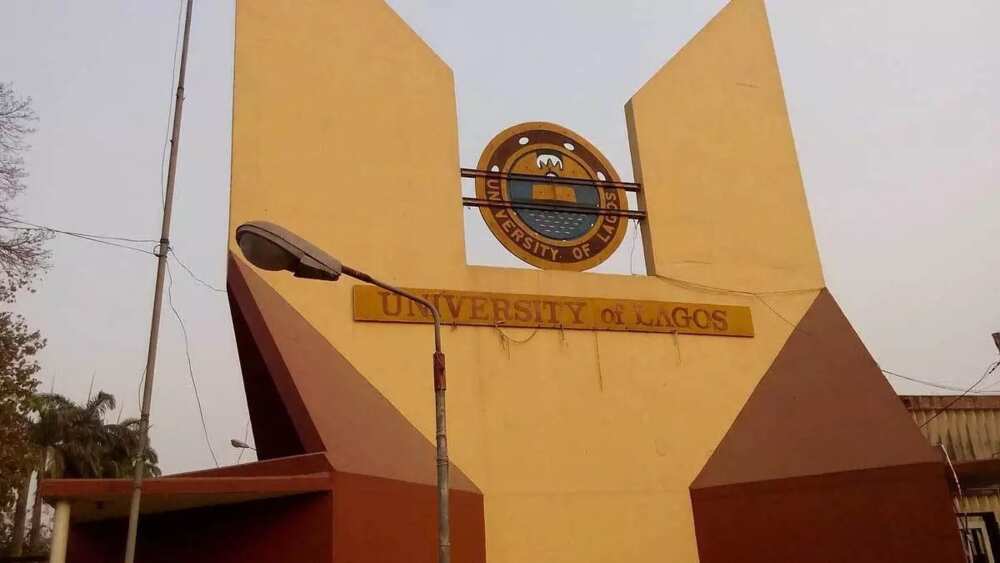 What are the postgraduate programs at Unilag?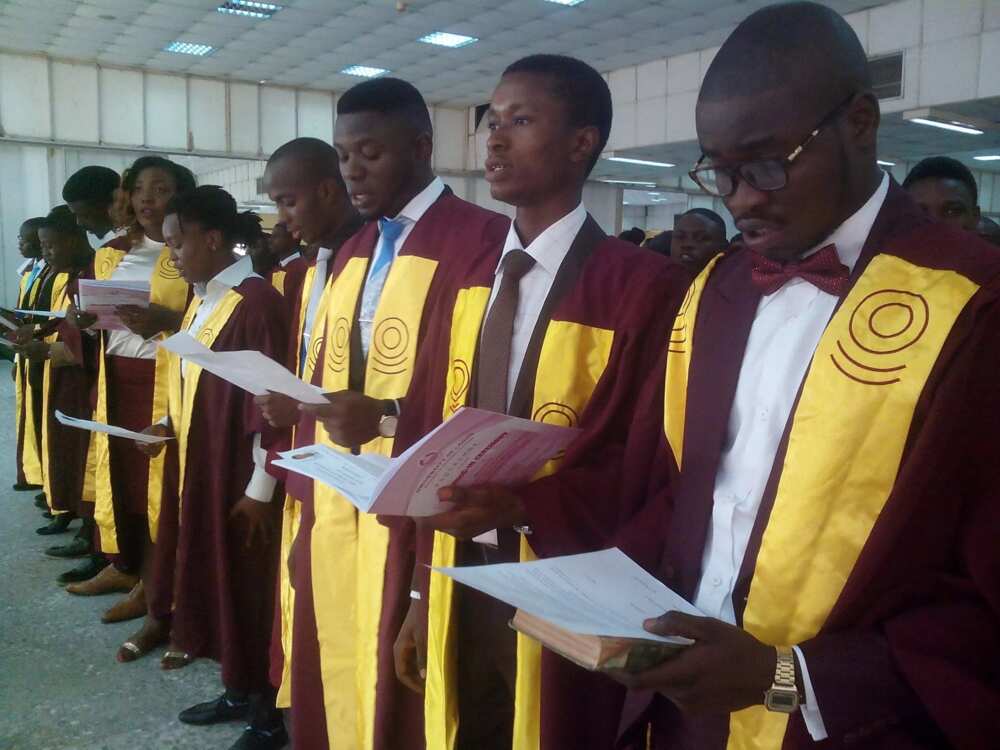 There is a list of Postgraduate programs available in UNILAG in 2017/2018:
- Programs for Professional Masters Degree ( MTTFL, MBA, MGIS, MDM, MLD, MPE, MILR, MHDM, MPH, MDF, MDSS, MRPP, MPIA, MSEM, MPA);
- Postgraduate Diploma Programs (PGD);
- Master of Philosophy and Doctor of Philosophy;
- Programs for Masters Degree;
There are different modes of study - Sandwich, Part-Time, Executive and Full-Time.
Unilag Admission Guide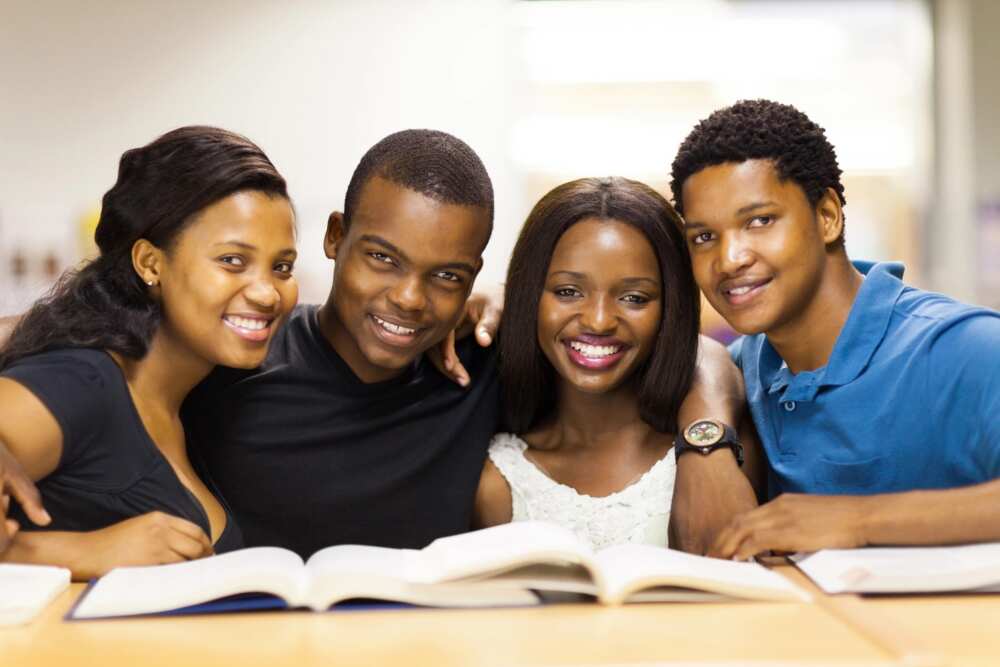 First of all, you need to remember that the sale of application form ends on August 31st, 2017. So, before then, make sure you get the application form, complete it and submit online.
Then follow the steps below:
1. Go to the Unilag admission portal or to the School of Postgraduate Studies University of Lagos portal - http://spgs.unilag.edu.ng/
2. Click on the "2017/2018 Application", you can find it on the right.
3. You will see requirements for different courses and programs. Read them and check if you are eligible.
Important note: besides the general requirements and the requirements for M.Phil/PH. D Programme, there are specific requirements for postgraduate diplomas, masters degree by coursework and professional masters degree. If you interested in one of them, then make sure to check the requirements.
4. Click on the "Application Form (click here)" button.
5. You will see four links - "Start a Fresh Application," "Continue Application," "Pay Application Fee Online" and the "Click to View Programmes' Entry Requirements." Choose the first link to start a fresh application.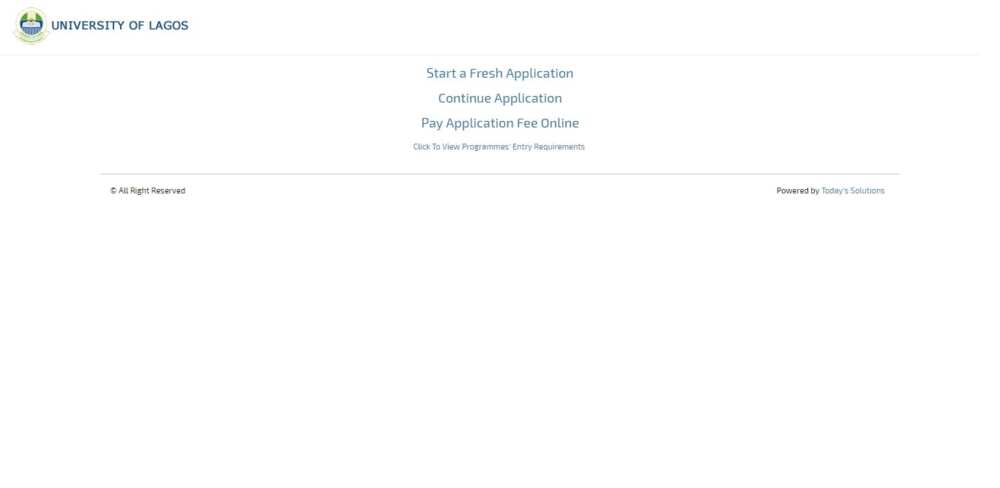 READ ALSO: Best university in Nigeria for medicine 2017
5. Choose the Application Type, then enter the needed information. Don't forget to put a checkmark next to the "I agree to the Terms and Conditions".
6. Complete the form. After that, you will get to the Payment Reference Number (you should print the payment advice).
7. Pay for the Form and the SPGS Abridged Prospectus using Remita Payment or Online Payment. The fee is N22,500.00. If you want to pay using Remita, then use the RRR number that you will find on the payment advice.
8. When you've completed your payment, go back to the main page - http://spgs.unilag.edu.ng/, click on the "Application Form (click here)" button. At this time choose "Continue Application."

9. In the "Login" field enter your Payment Reference Number and in the "Password" enter your surname in lowercase.
10. The next step is to complete the Application form. Just enter all the needed information.
11. Upload a digital passport photograph. It has to be:
- In white background;
- No more than 15 kb in size;
- In jpeg format;
- The dimensions are 35x40 mm (35 mm or 275 pixels in width and 40 mm or 314 pixels in height).
Important note: Not complying with the image format may lead to disqualification.
12. Check the form and make sure that you've completed every field and all information is correct. Remember that editing after submission will attract N1,000 charge. So check all the information carefully. When you are done, click the "submit form" button.
13. When you submitted, print and laminate the "Examination Pass".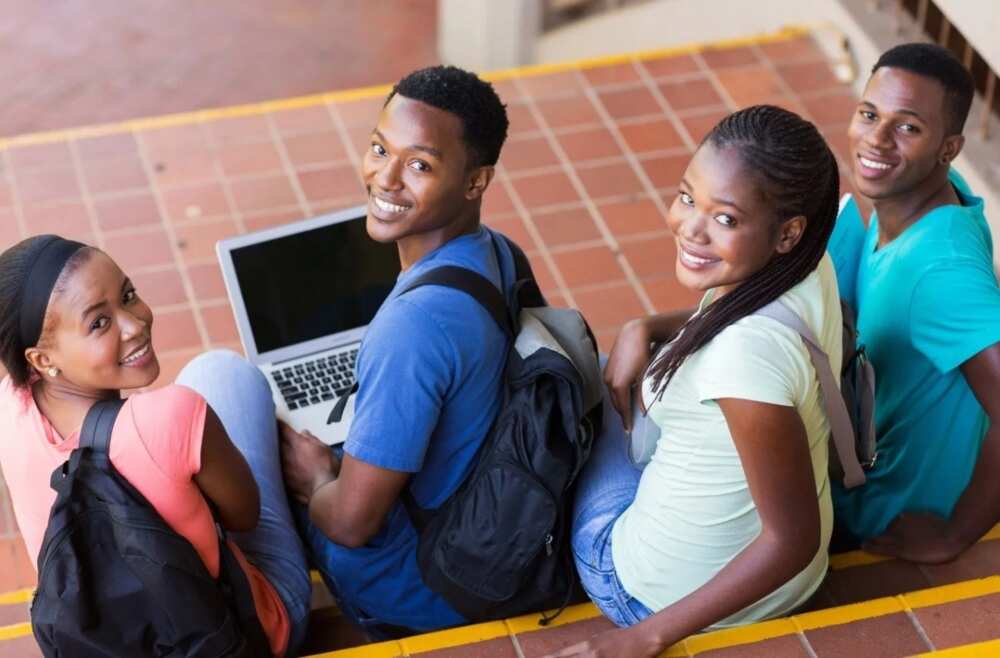 You will also need to remember the following:
- Carefully read the requirements before applying;
- You are not eligible if you are still waiting for your Bachelor's degree results.
- You need to upload all certificates that are listed in the application form, including professional certificates, degree certificates and NYSC certificate.
- If you are an M.Phill/Ph.D. candidate, then before applying, you are required to contact the Department for the availability of supervisors.
That is all the help we have for you. Now it all depends on you! The process of admission can be scary, but there is no need to worry. You have the UNILAG admissions guide right in front of you! Just don't forget the deadline. Do everything on time and make sure to read the instructions carefully. Good luck, candidates!
READ ALSO: NUC university ranking 2017
Source: Legit.ng