UBA transfer codes for money transfers to UBA and other banks
United Bank For Africa (UBA) is a large financial services group in Nigeria with its headquarters in Lagos. It provides its customers a safe, convenient and affordable way of making financial transactions using USSD codes on their mobile phones without visiting the bank. This post highlights the UBA transfer codes for sending money from UBA bank to other banks, which can be done using a mobile phone, with or without internet service.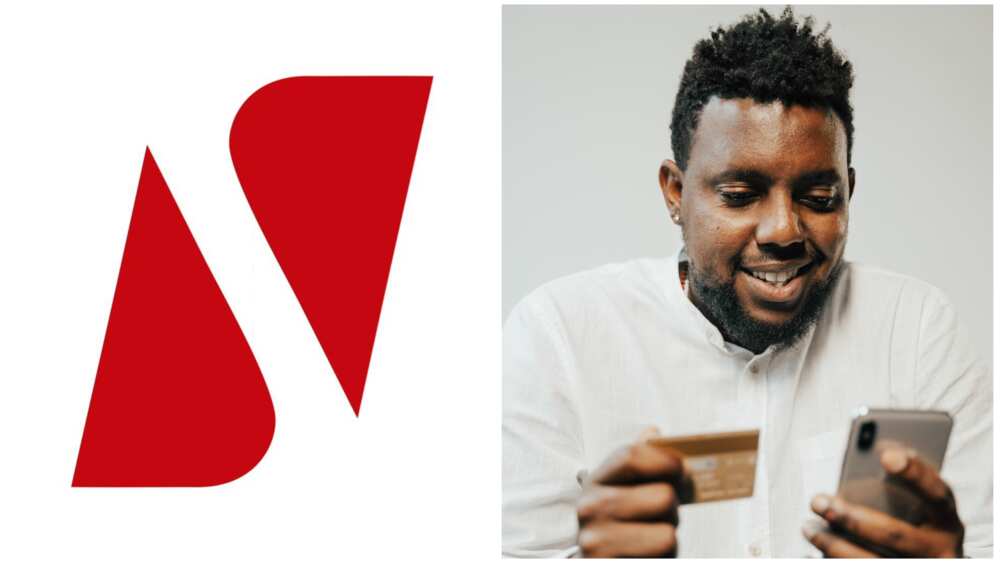 The United Bank of Africa is one of Nigeria's leading commercial banks, saddled with providing maximum customer satisfaction through seamless banking services. It gives you unrestricted and secure access to your account, anytime, anywhere, on your computer, tablet, smart phones, or any internet-enabled devices. Below is a list of UBA transfer codes that you may use to make your mobile banking transactions as simple and quick as possible.
How to transfer money from UBA
To be able to transact money from UBA, you'll need to register and activate the general UBA mobile banking code *919# before you can gain full access to the mobile banking features. You can register and activate the code without an ATM card by simply dialing the short number and following the instructions that pop up on your screen to get the pin to activate your mobile banking features. Follow the steps below to activate the USSD code for UBA:
Dial the USSD code *919#.
Accept the mobile banking terms (charges) by selecting "Accept".
Press 1 to start the sign-up process for the USSD code.
Choose between registering with a NUBAN account number or UBA prepaid.
Choose UBA prepaid with the pin if you registered for the prepaid account.
If you're a regular customer, select the "Account with PIN" option.
Enter your account number or prepaid number.
Choose your USSD code pin, which require the four digit pin of your UBA Debit card.
Enter and confirm the pin again to complete your USSD registration.
UBA transfer codes
The UBA transfer code is a unique short code to transfer and send money from one account to another. This USSD code has made banking easier because you can perform various transactions on your phone without the need to visit a physical branch.
You can transfer money from your account to another UBA user or other banks using the banks' USSD UBA short code which is *919#. The USSD code for UBA allows customers to carry out various transactions such as transfer money from UBA to other bank accounts, pay bills, buy airtime, open an account and access a mini account statement without an Internet connection.
Before performing any operation on your phone with your account, you need to link your mobile phone number with your bank account. Here is a list of UBA transfer codes you can use to initiate a transfer.
Open a bank account
The USSD code for UBA account opening is *919*20#, accept the mobile banking terms and continue to follow the prompts to create an account with the bank.
Transfer code for use with an existing UBA account
*919*3*Account number*Amount# is the code to use when transferring money from one UBA account to another account within the same bank.
Transferring funds from UBA to a prepaid card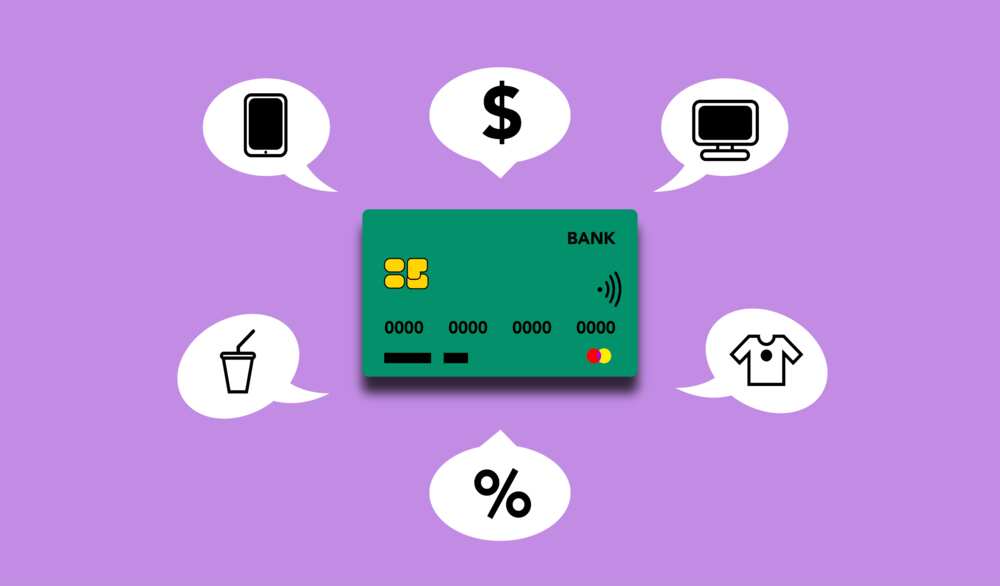 *919*32# is the code that must be entered to transfer money to a prepaid card. Users of UBA accounts can transfer money from their accounts to prepaid cards through the use of the UBA code transfer.
To send money to other banks
To transfer money from UBA to other banks using the USSD code, simply dial *919*4*account number*amount#, select the bank, and enter your PIN to authorize the transfer.
To buy airtime for self
*919*amount# is the code to recharge airtime on the personal number linked to your account. Simply dial *919*amount#.
To top up airtime for for family and friends
*919*Phone Number*Amount# is the airtime recharge code that can be used to purchase airtime on a different number. To use this code, dial *919*Phone Number*Amount# on your phone, enter the recipient's phone number and the amount of airtime you want to transfer and confirm the transaction.
UBA balance code
Do you always want to keep track of how much you have in your account? Just dial *919*00# on your phone, then enter your 4-digit USSD pin to authorise the transaction. Your account balance will be displayed on your phone screen or sent to you via message alert.
Transfer money to other banks
You can transfer money from UBA to other different bank accounts by simply dialling *919*4*Account Number*Amount#, then selecting the option for the other bank and entering your PIN to complete the transaction.
ATM cardless withdrawal
To start a cardless transaction and carry out a cardless withdrawal from an ATM dial *919*30*Amount# from the registered phone number and follow the instructions.
To pay bills
The USSD code to pay bills is *919*5#, then select biller, and follow the prompts. You can now renew your subscription and pay bills from the comfort of your home with a USSD code. Services such as DSTV and GOTV can be restored by dialing *919*5#.
To pay for an airline ticket
With UBA USSD banking, you can easily choose and pay for your flights. By dialling *919*12#, you gain access to various airlines across the globe and can complete your flight payment after selecting your preferred airline and filling in your passenger details.
To borrow money from UBA bank
Do you operate an account with UBA and are looking for the USSD loan code to borrow money the bank? Dial *919*28# on the phone number linked with your account, enter your account number, enter your four-digit USSD pin to authorise the transaction and follow the on-screen instructions. The code is available to all UBA account holders and on all mobile networks.
Block debit card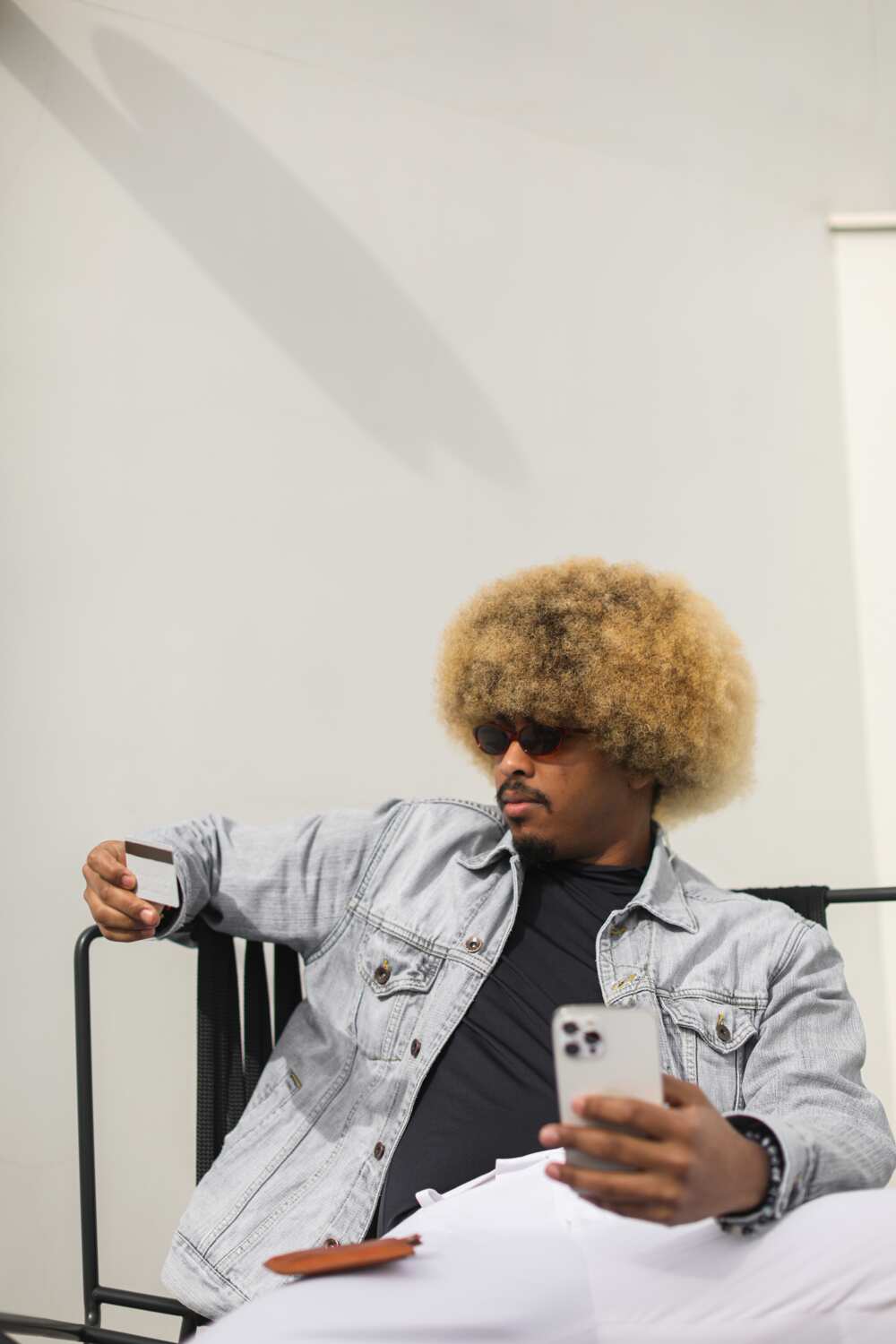 Did you misplace your UBA Mastercard or has it been stolen? The bank has made it very easier to block your lost or stolen debit card. Dial *919*10*# from the phone number you used while opening your account and follow the prompt and block your card.
Retrieve BVN
To retrieve your BVN code using the USSD code on UBA, simply dial *919*18#, and follow the screen instructions. To use this code, you are only required to use the SIM card used to register the UBA account.
Generate OTP
To generate an OTP using USSD, dial *919*8#on your registered line.
Data top up
The UBA code to buy data for yourself is *919*14#. Dial the number on your registered mobile line and follow the prompts. To buy data for for family and friends, just dial *919*14*Phone Number# and follow the prompts.
Send money to microfinance banks, FinTechs and other institutions
You can also send money to other financial institutions like microfinance banks, insurance companies, online banks, and FinTechs by dialling *919*6#.
Freeze online transactions
To instantly freeze your account using a USSD code on your phone simply dial *919*9# on your mobile phone number linked to your bank account.
Request bank statement
If you want to request bank statement, all you have to do is dial *919*21# on the mobile phone number you used to open your account and follow the instructions.
Benefits of using UBA USSD code for transactions
It is simple, safe, and secure.
The code works on all phones.
It is very fast and convenient.
No internet connection is needed.
It allows for higher transaction limits of up to N1m per day
It is available 24/7.
It is available to all mobile networks in Nigeria.
What is the UBA transfer code without an ATM card?
The UBA transfer code without an ATM card is *919#.
The United Bank of Africa (UBA) is one of Nigeria's most significant commercial banks. It has set its primary mission to achieve the highest possible degree of client satisfaction through the delivery of hassle-free financial services. The UBA transfer code is the fastest and easiest way to conveniently send money to friends, family, and even business partners.
READ ALSO: How to receive money through PayPal in Nigeria: can you do it?
Legit.ng recently published an article on how to receive money through PayPal in Nigeria. PayPal is one of the world's most extensive financial services that provide online payments and money transfers. It is a globally accepted means to send and receive funds, pay bills and shop online from various e-commerce stores at a fair transaction fee.
With PayPal, you can transfer, withdraw, and receive money. This post will help you understand how to receive money with PayPal in Nigeria if you want to make online business or request payments from clients or employers.
Source: Legit.ng