"Get Certified": CBN Issues Guide on How Nigerians Can Register, Use Its SabiMONI Platform
CBN has launched the SabiMONI digital financial literacy platform, aiming to provide Nigerians with free access to essential financial tools and resources
The CBN took to Twitter to share a step-by-step guide, accompanied by visual aids, to assist users in registering and accessing the platform effectively
SabiMONI aligns with the CBN's goal of achieving 95 per cent financial inclusion by 2024
The Central Bank of Nigeria (CBN) has released a comprehensive guide on how Nigerians can register and utilize its newly launched digital financial literacy platform, SabiMONI.
The platform aims to provide individuals with essential financial tools and resources at no cost.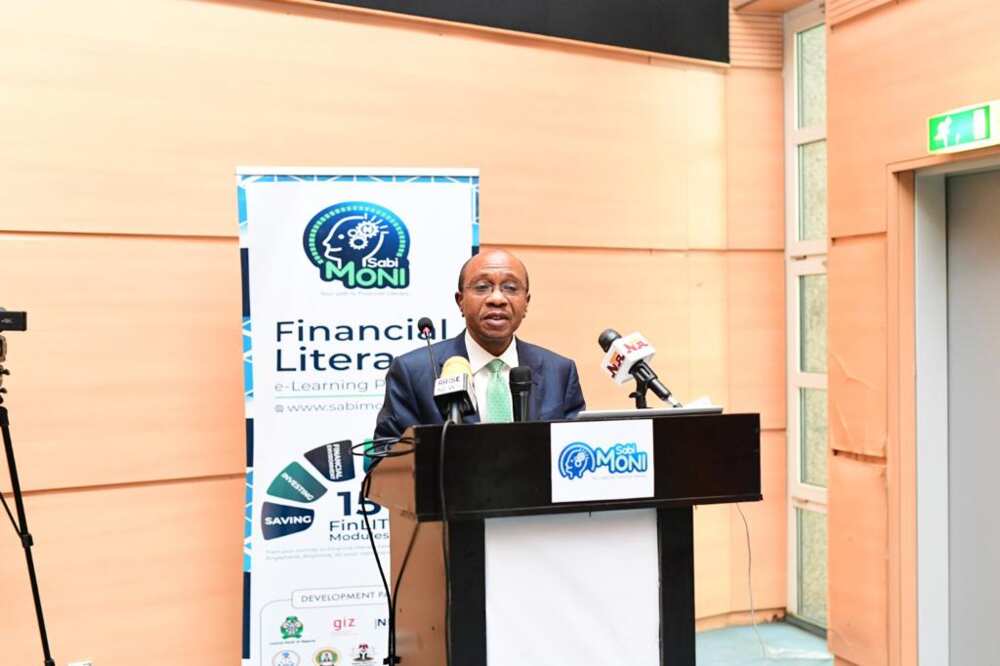 To assist users in accessing the platform effectively, the CBN took to its official Twitter account to share a step-by-step procedure.
How to use SabiMONI platform
The registration begins with logging onto the SabiMONI e-learning platform through any browser.
Users are required to create an account by providing the necessary information in the registration form.
Once completed, individuals are then instructed to check their email inbox or spam folder for a confirmation email. Clicking on the confirmation link verifies the account and allows users to proceed.
Upon verification, users can log in by entering their email or username and password. It is recommended to update the user profile to gain full access to the platform and its offerings.
CBN speaks on SabiMONI platform
At the launch ceremony, CBN Governor Godwin Emefiele highlighted the significance of the SabiMONI platform
According to him, the platform is part of CBN's commitment to achieving the target of 95% financial inclusion by 2024, indicating that the platform is a testament to this dedication.
Also, Rashida Monguno, Director of the Consumer Protection Department at the CBN, explained that the SabiMONI e-learning platform serves as a repository of information for learners, trainers, and researchers.
She said:
"It comprises 15 financial literacy modules, following a train-the-trainer model with a primary focus on the "Intermediaries Segment" identified by the National Financial Literacy Framework (NFLF)"
CBN Deputy Governor Aishah Ahmad emphasized that the SabiMONI portal would facilitate broader outreach, enabling the bank to raise awareness about the benefits of financial products and services among a larger audience.
Nigerian banks send messages to customers on tax clearance for FX transactions
In another report, Nigerian banks now require customers to present a valid Tax Clearance Certificate for purchasing dollars and other foreign currencies.
The regulation covers a wide range of transactions, including Personal Travel Allowance and Business Travel Allowance.
Banks have started informing customers who want foreign currencies at the official rate compared to the easy buy more expensive black market rate.
Source: Legit.ng