NBA Youngboy's kids: how many children does the rapper have?
Kentrell DeSean Gaulden is an American rapper, singer and songwriter. His stage name is YoungBoy Never Broke Again, as NBA YoungBoy. Who are NBA YoungBoy's kids? The rapper's family life has been a hot topic in the entertainment industry, as he has multiple children with different women at only 23 years.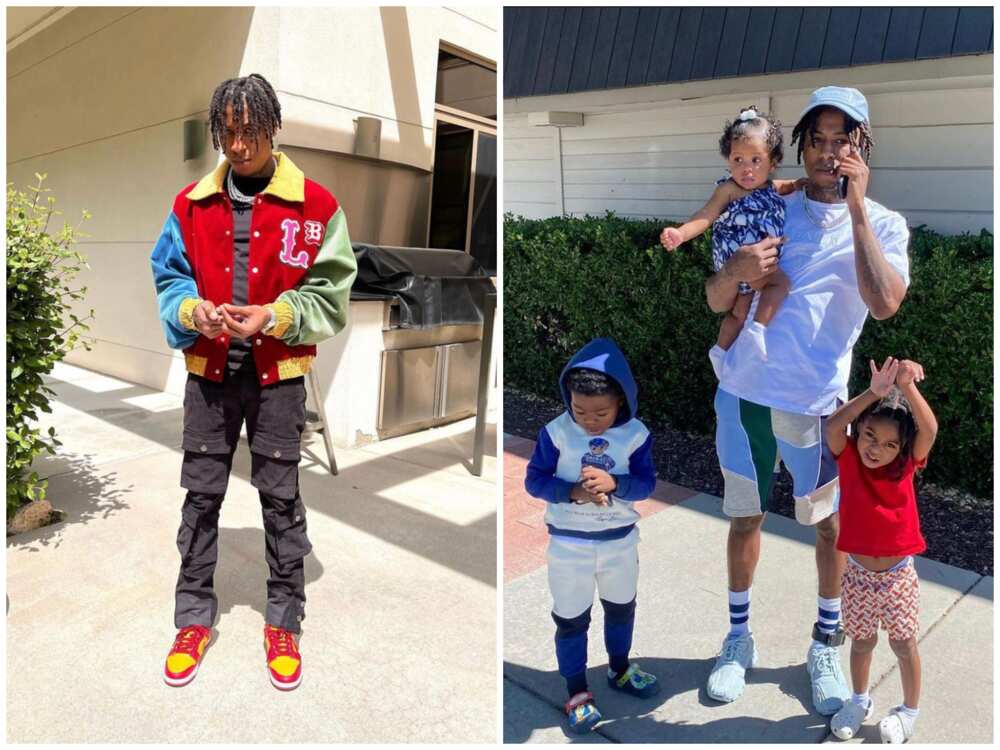 NBA YoungBoy is not a new name in the entertainment industry. His music resonates deeply with his fans, which has resulted in his immense fame and adoration. Often, he is on the headlines not only because of his career, but also because of his personal life and controversies. One of the main reason he is always on the headlines is because of his family life. Do you know how many kids the rapper has as of 2023?
How many kids does NBA YoungBoy have?
The 23-year-old American rapper has eleven children as of 2023. He had his first child in 2016 when he was only 16. The youngest of YoungBoy Never Broke Again's children was reportedly born in April 2023 to a model named Drew Valentina. Of his ten older children, six are boys, and four are daughters. The gender of his alleged new-born is yet to be revealed.
NBA YoungBoy's kids' names
Despite the negative publicity he receives for his multiple children, the rapper remains a proud father. He has previously compared himself to Elon Musk and Nick Cannon, who also have many kids. He is often photographed spending time with his children but rarely speaks about his blended family.
Kayden Gaulden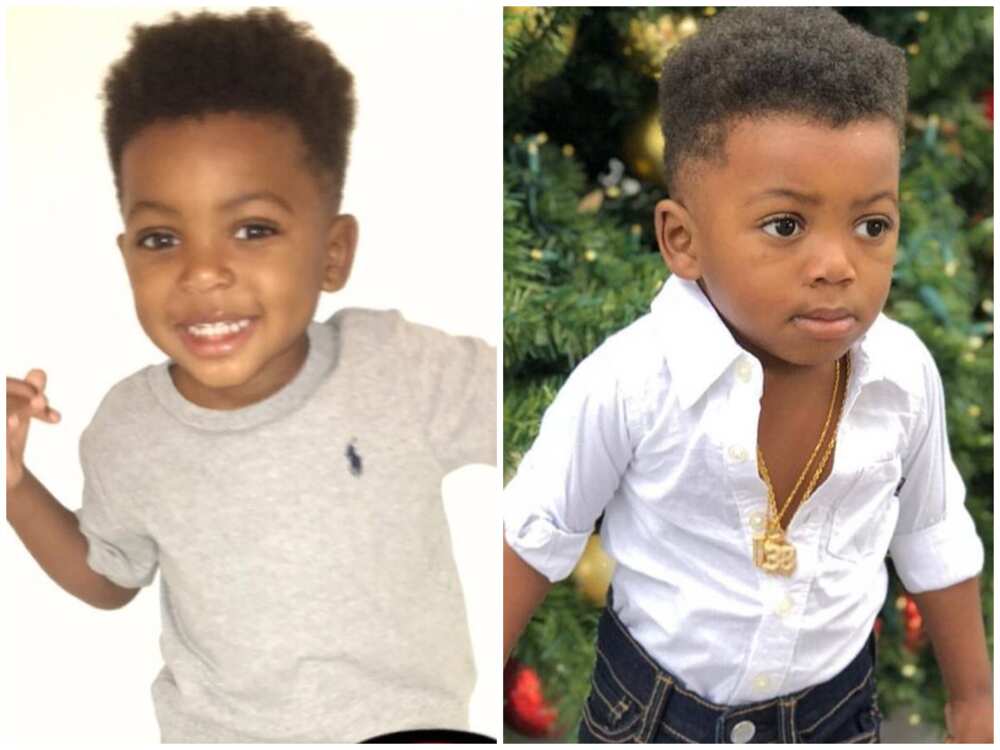 Kayden, whose nickname is Draco, is the rapper's eldest child. He was born on 4 July 2016 to NBA YoungBoy and his then-girlfriend, Nisha. YoungBoy was 16, and Nisha was 14 when they had Kayden. The pair ended their relationship shortly after but continued to co-parent their son.
Kamiri Gaulden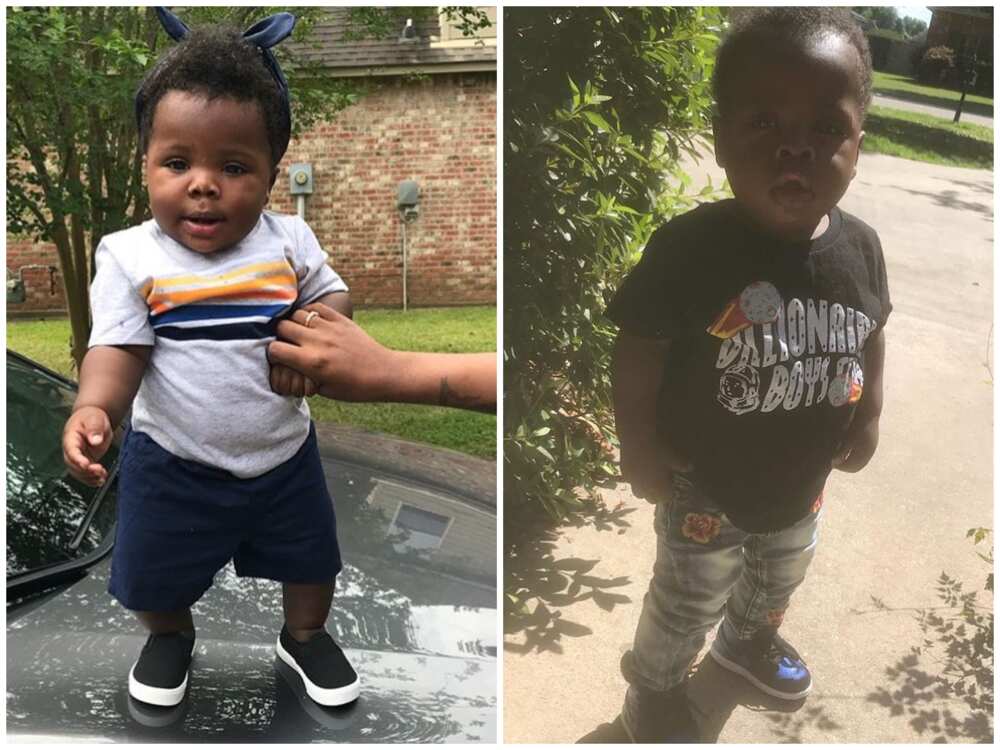 Kamiri 'K3' Gaulden was born on 6 July 2017. His mother is a social media personality Starr Dejanee. Starr and NBA were believed to have had two kids, Kamiri and Kamron, commonly known as Baby K.
However, in the summer of 2018, Starr made the rapper take a DNA test with both children so she could get child support. The results revealed that Baby K was not NBA's biological child. Nevertheless, NBA said he would raise Baby K like his own and has since treated both boys as brothers.
Taylin Marquez Gaulden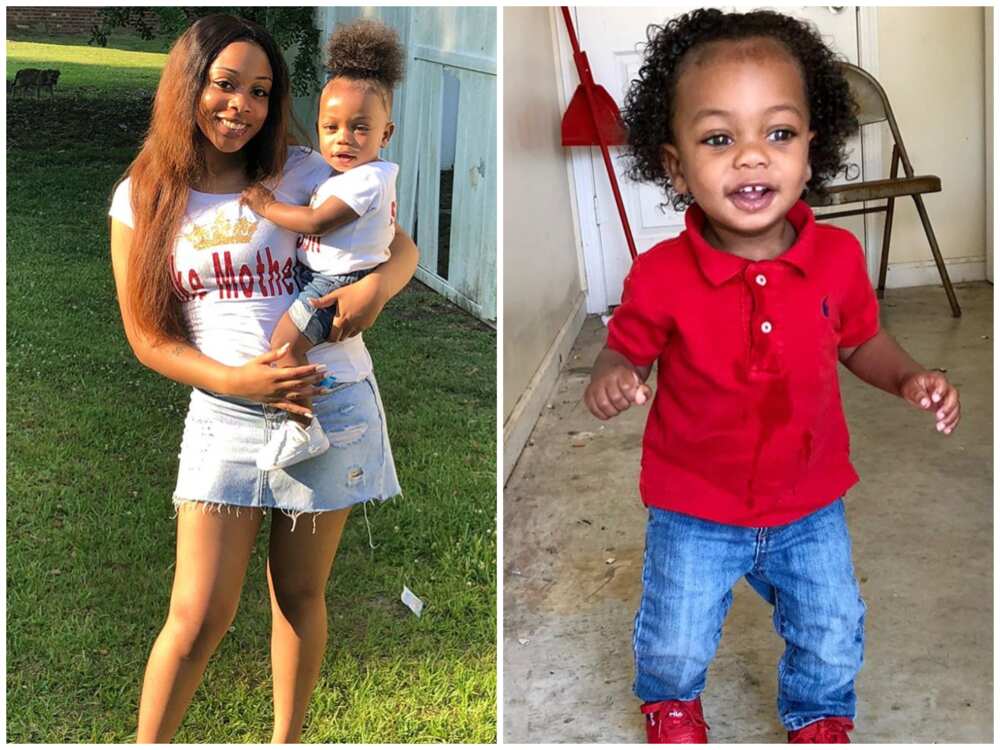 Taylin Gaulden, aka Tay Tay, was born on 19 March 2017. His mother is Trinia Nia, a woman who had a one-night stand with NBA, although little is known about her. NBA demanded a paternity test, and it proved that Tay Tay was his biological child.
Kacey Alexander Gaulden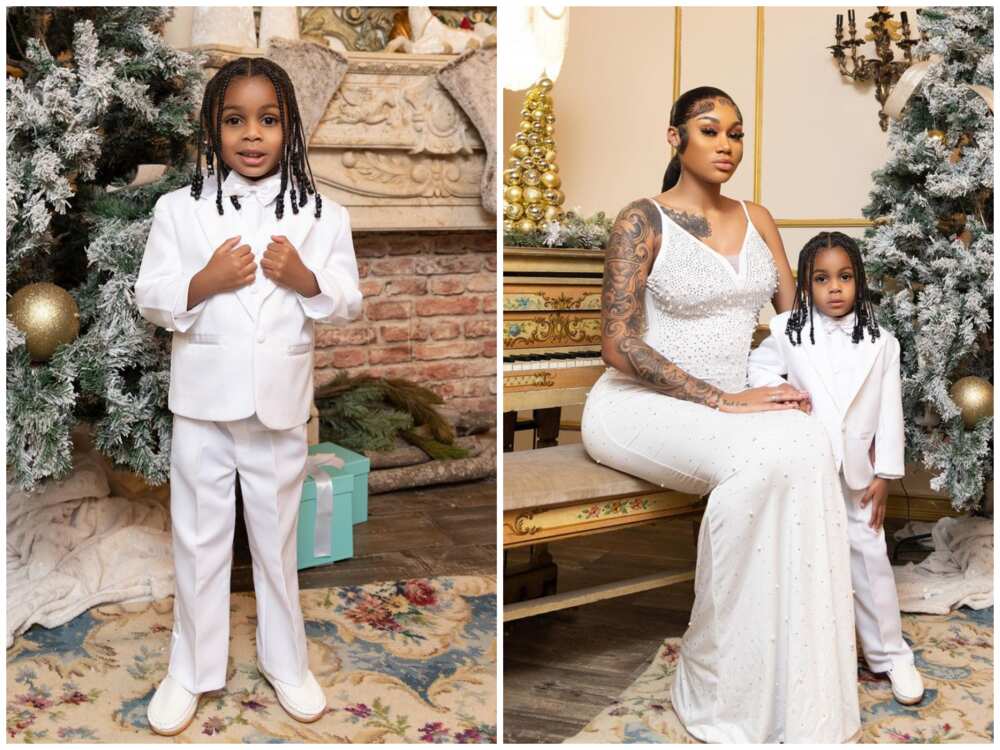 Kacey was born to Jania Meshell, an American YouTuber, model and social media personality, on 13 February 2019. Jania dated NBA from 2017 to mid-2018, and the model was pregnant when they broke up.
The couple is reported to have had an abusive relationship, as Youngboy was once arrested for physically assaulting Jania and dragging her into a hotel room. Further reports claimed that the rapper had forced Jania to sleep in a hotel lobby so that he could hook up with another lady. Upon interviews, Jania did not refute the accusations.
Armani Gaulden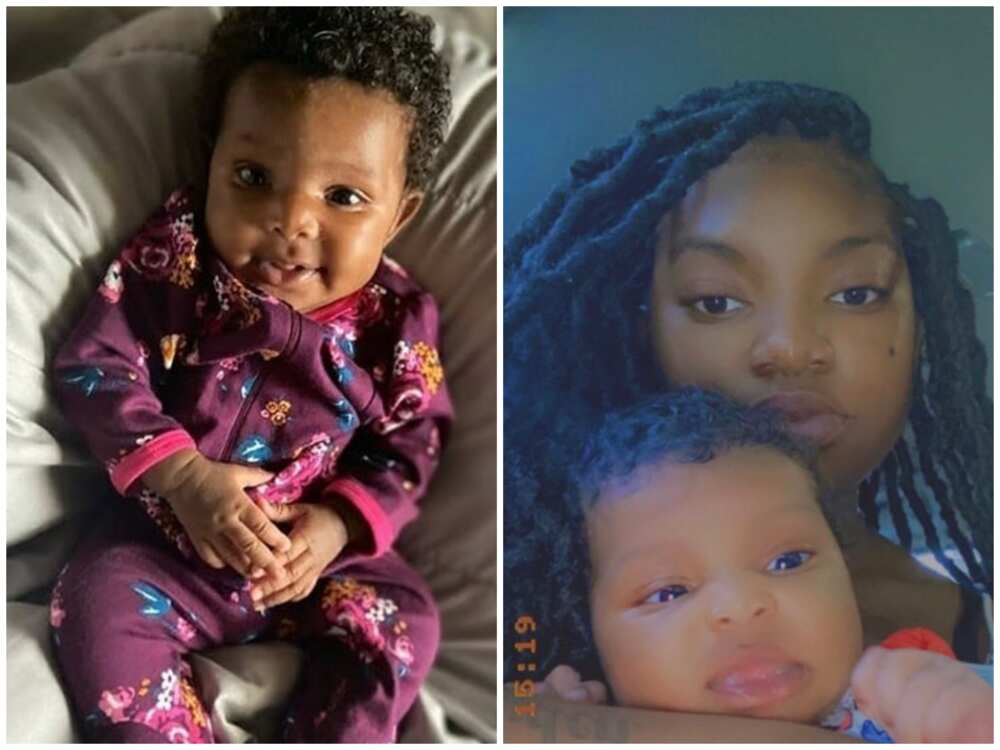 Armani is Kayden's biological brother. In 2020, Kayden's mother, Nisha, reunited with YoungBoy. They had Armani in June 2020 before breaking up again shortly.
Kodi Capri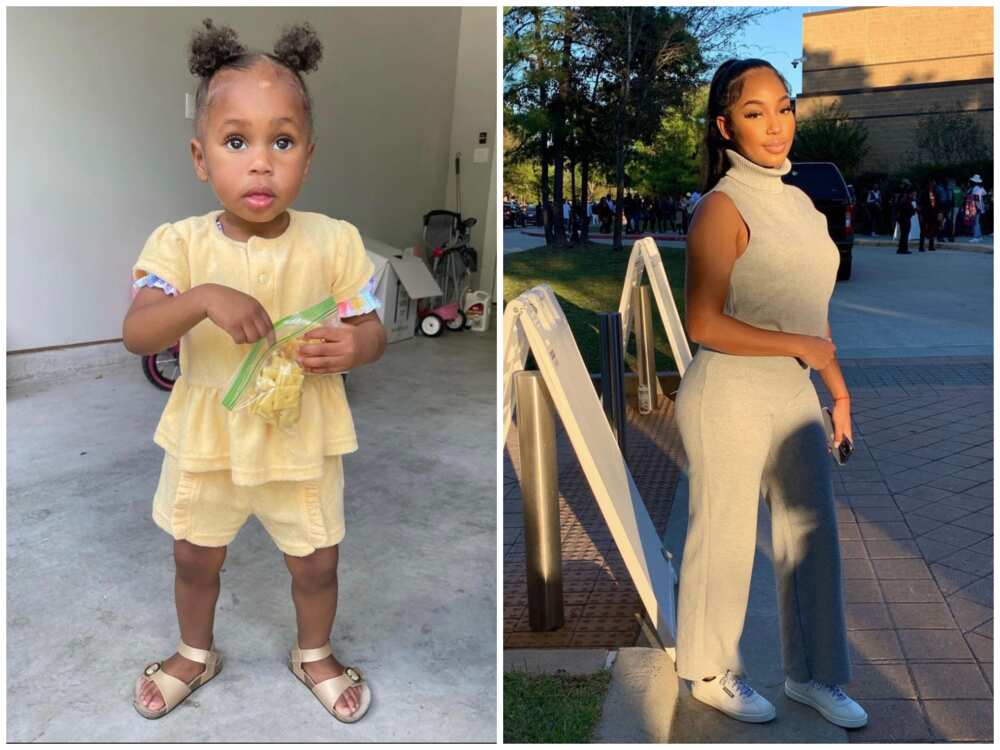 Kodi Capri was born on 26 November 2020 to YoungBoy and Drea Symone, an American actress from Houston, Texas. Kodi has an older half-sister named Kens, who is not the rapper's biological child.
Love Alice Gaulden
NBA had a daughter with Jazlyn Mychelle in April 2021. Love Alice was the pair's first child together. Jazlyn is an American beauty influencer, vlogger and model who was in an on-and-off relationship with the rapper for years. The couple got married on 7 January 2023 in Salt Lake City, Utah.
Kentrell Gaulden Jr.
Kentrell "KJ", who is named after his father, was born on 9 January 2022. Her mother is the daughter of former professional boxer Floyd Mayweather Jr, Iyanna 'Yaya' Mayweather. YoungBoy and Yaya were reportedly in a tumultuous relationship that started towards the end of 2018.
As of 2020, they were rumoured to be engaged. Yaya went to YoungBoy's home and caught him with Lapattra Jacobs, who was allegedly pregnant with the rapper's child then. An altercation ensued over the rapper, which resulted in Yaya attacking and wounding Lapattra.
The incident resulted in Yaya's arrest for a brief period. During her short stay in prison, she reconnected with NBA, and they conceived their child. Shortly after, Kentrell was born, in April 2022, Yaya pleaded guilty to a felony aggravated assault with a deadly weapon. She was sentenced to six years probation with the possibility of community service and restitution.
Kaell Gaulden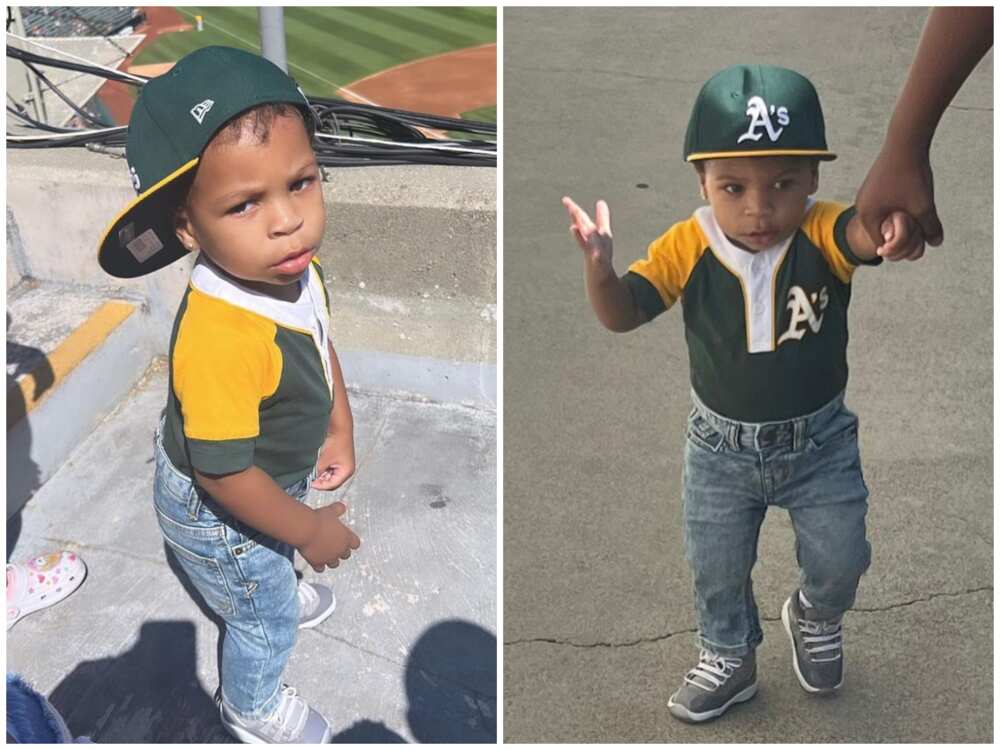 Kaell is the rapper's son, born on 9 January 2022. His mother, Arcola, announced the baby on social media, attracting backlash from YoungBoy's fans. Kaell was born after the rapper had deleted his personal social media accounts, so their relationship has not been publicized as much as the other kids.
However, on 24 January 2022, the pair had a heated exchange online. Arcola exposed NBA, saying he had ended his visit with Kaell early because he was angry at her. The rapper responded that he had never wanted to have children with Arcola.
Klemenza Tru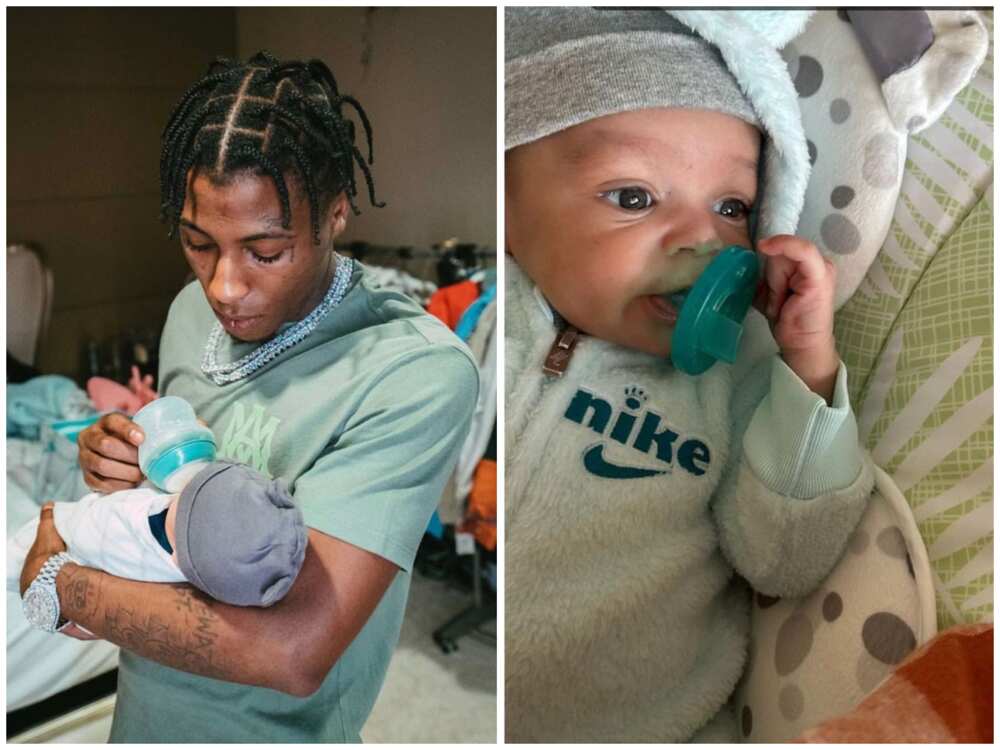 The lyricist and his wife, Jazlyn, had their second child, a son named Klemenza, in September 2022. Jazlyn announced her pregnancy with an Instagram photo showing her baby bump and an engagement ring. Shortly after, she shared a picture of the singer feeding their newborn son.
Who are NBA YoungBoy's baby mamas?
The rapper has eight confirmed baby mamas as of 2023. He is reported to have a child with Lapattra Jacobs, but these claims are yet to be confirmed, as the identity of their rumoured child has not been revealed. He was also recently reported to have welcomed a child with Drew Valentina, but he is yet to comment on the reports. These are his confirmed baby mamas.
Nisha
Starr Dejanee
Trinia Nia
Jania Meshell
Drea Symone
Jazlyn Mychelle
Iyanna 'Yaya' Mayweather
Arcola
FAQs
How many kids does NBA YoungBoy have? The rapper allegedly has eleven children as of April 2023.
How many real kids does NBA YoungBoy have? As of April 2023, only ten of his kids are publicly confirmed. He allegedly welcomed one more in April 2023, but he and his wife have not addressed the allegations. Furthermore, he raises Baby K as his son, although they are not biologically related.
When did NBA YoungBoy have his first kid? The rapper had his first child in 2016. He was 16 years old then.
Who did YoungBoy get married to? NBA YoungBoy's wife is his long-time girlfriend, Jazlyn Mychelle, whom he married on 7 January 2023.
What is NBA YoungBoy's oldest kid's age? The rapper's oldest child turns seven years old in July 2023. The boy, Kayden Gaulden, was born on 14 July 2016.
How many baby mamas does NBA YoungBoy have? He has eight confirmed baby mamas, including his wife, Jazlyn Mychelle. He is also rumoured to have two more, but the reports are yet to be verified.
American rapper NBA YoungBoy's kids are a source of pride for him. He has revealed ten of his children publicly. Although there is some speculation that he has two more children, he is yet to confirm the reports. The rapper is a family man and always spends time with all his children, despite his busy lifestyle.
Legit.ng recently published an article about Eazy-E's children. Eazy-E is a late American rapper known as the Godfather of gangster rap. Even though the rapper passed away, he left a great void in the hip-hop industry.
Eazy-E was a family man. At the time of his demise, he left behind his widow, Tomica Woods and 11 children, sired from different mothers. Read to find out more about the late lyricist's big blended family.
Source: Legit.ng