Cheryl Ladd bio: Age, measurements, net worth, husbands, daughter
Cheryl Ladd is an American actress, author, and musician. She is best known for her portrayal of Kris Munroe on the TV series Charlie's Angels. She married into the famous Hollywood Ladd family in 1973, and she has a daughter who is also an actress.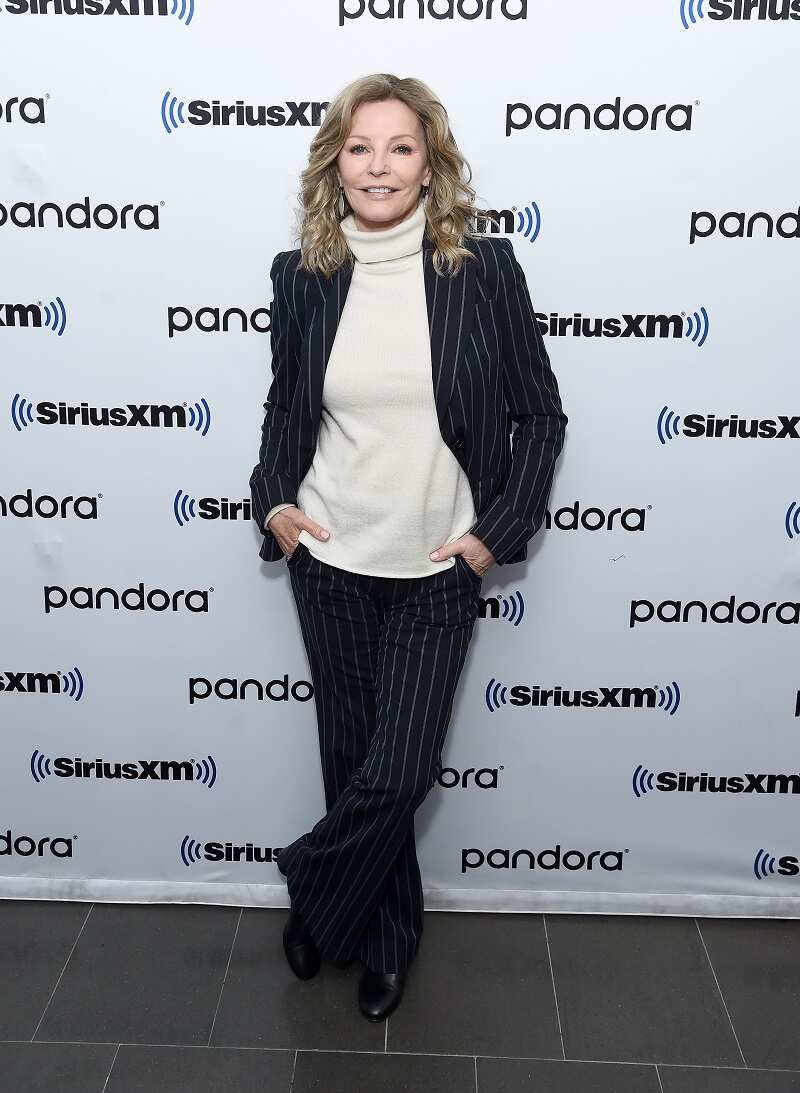 Cheryl Ladd is a veteran actress who has been working in the entertainment industry for at least 50 years.
Cheryl Ladd profile summary
Name: Cheryl Ladd
Nationality: United States of America
Birthdate: July 12, 1951
Birthplace: Huron, USA
Age: 69 years (as of 2020)
Height: 5' 4"
Zodiac sign: Cancer
Spouse: Brian Russell
Children: Jordan Ladd
Occupation: Actor, musician, writer
Net worth: $10 million
Early life and background
Cheryl Ladd was born Cheryl Jean Stoppelmoor in Huron, South Dakota, United States of America. Cheryl Ladd's father Marion Stoppelmoor was a railroad engineer.
Marion Stoppelmoor passed away in 2001. The actress's mother is Dolores Stoppelmoor, and she worked as a waitress.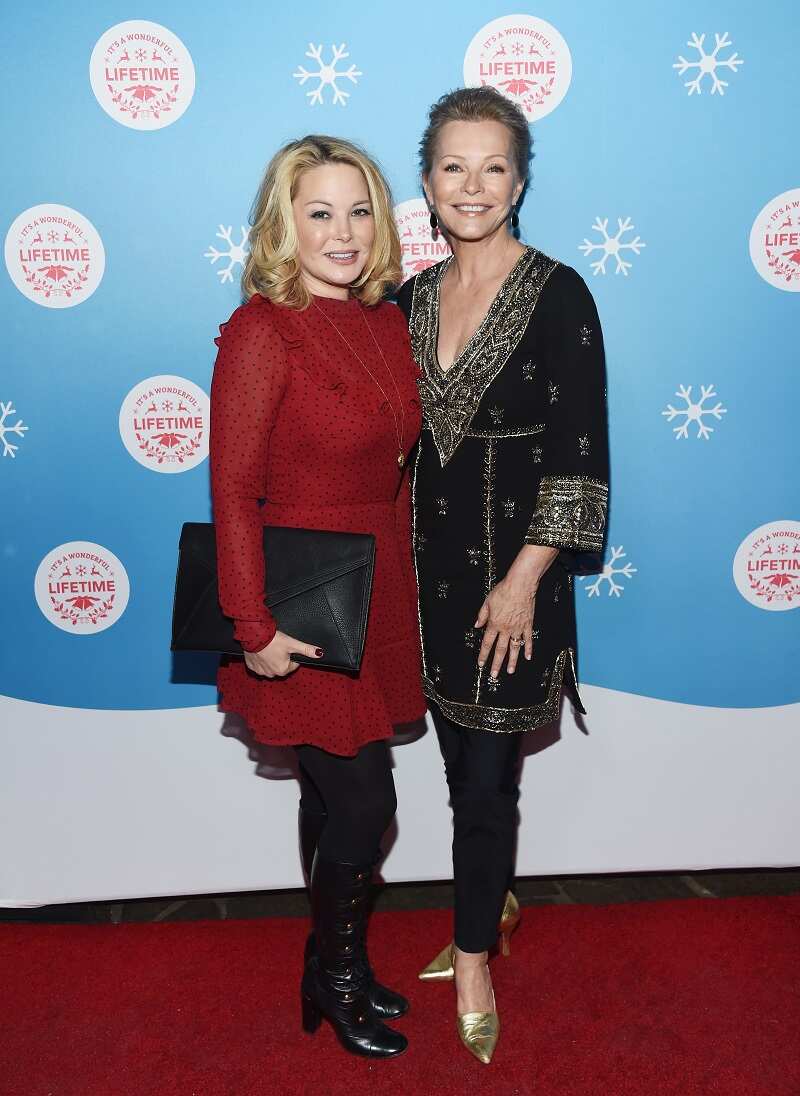 Cheryl is the second daughter in her family. She has a younger brother named Seth, and she has German and English ancestry.
How old is Cheryl Ladd?
Cheryl Ladd age is 69 years as of 2020. The Charlie's Angels actress's date of birth is July 12, 1951.
Cheryl Ladd measurements
Cheryl Ladd hot figure is proof that the renowned actress is in great shape for her age. She is 5 feet 4 inches tall, she weighs 105 lbs, and Cheryl Ladd measurements are 35-23-34 inches. Her shoe size is size 7.
Education
The legendary actress got her high school education at a high school in Huron, South Dakota, and she was a cheerleader in high school.
Career
Cheryl started out in Hollywood playing the singing voice of the character Melody on Josie and the Pussycats animated series.
Her first acting gig was in 1971 in Chrome and Hot Weather, in which she played the role of Kathy. She went on to feature in more TV productions before her 1977 big break in Charlie's Angels.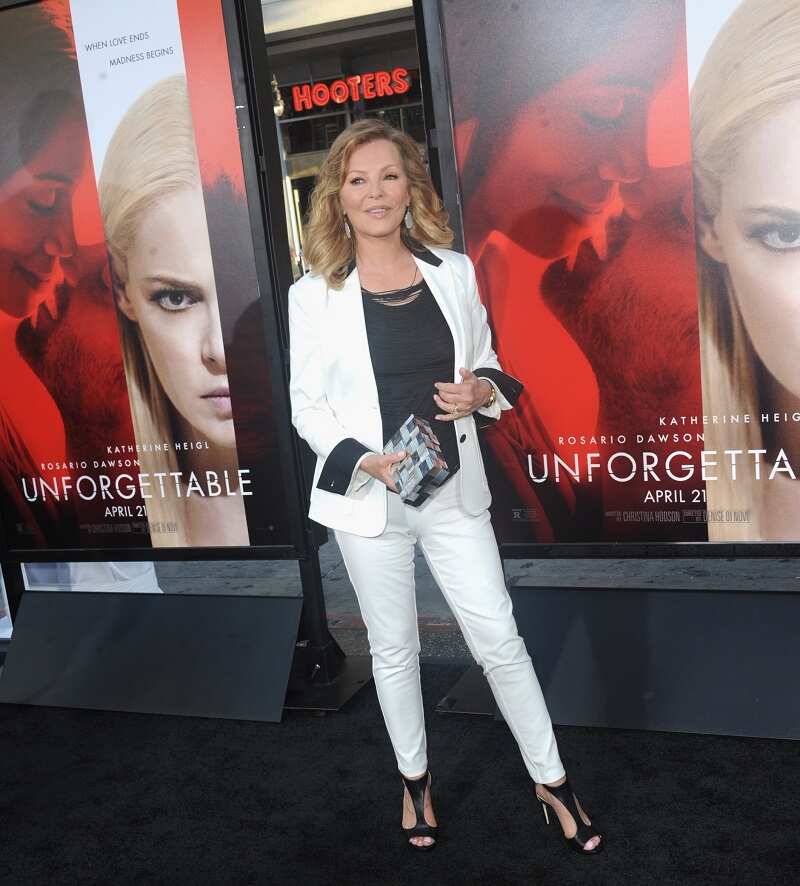 Cheryl replaced Farrah Fawcett who quit the series after one season to pursue her career in movies. Producers of the series cast Ladd as Fawcett's character's younger sister Kris.
After Charlie's Angels ended, Ladd continued to do well in her career. She has featured in lots of movies and television productions.
She played the titular role in the 1983 biopic Grace Kelly. She acted alongside Diane Ladd who played her character's mother in the biopic TV movie.
She hosted the Golden Globe Awards with William Shatner in 1987 and appeared in an episode of CSI: Miami in 2009.
The talented actress made her Broadway debut in September 2000, when she played the lead character in the revival of Irving Berlin's Annie Get Your Gun.
Having begun her professional acting career in 1970, the 69-year-old Cheryl Ladd now has at least 85 acting credits under her belt. Here is a list of some of Cheryl Ladd movies and TV shows.
Movies
Camera Store (2017): Alma
The Misunderstanding of Carl Jr.(2017): Allyson
Unforgettable (2017): Helen/Lovey
Santa Paws 2: The Santa Pups (2012): Mrs Claus
Baggage (2008): Sarah Murphy
Poison Ivy (1992): Georgie Cooper
Millennium (1989): Louise Baltimore
Purple Hearts (1984): Deborah Solomon
Chrome and Hot Leather (1971): Kathy
TV productions
Christmas Unwrapped (2020): Janet Cohen
Grounded for Christmas (2019): Susan
Ballers (2017): Mayor of Las Vegas
American Crime Story (2016): Linell Shapiro
Ray Donovan (2015): Tina Harvey
Anger Management (2014): Joanne
NCIS (2011): Mary Courtney
CSI: Miami (2009): Amanda Collins
Las Vegas (2003-2008): Jillian Deline
Charmed (2003): Doris Bennett
Romance on the Orient Express (1985): Lily Parker
Grace Kelly (1983): Grace Kelly
Charlie's Angels (1977-1981): Kris Munroe/Rosemary Garfield
Switch (1975): Jill Lorimer
Satan's School for Girls (1973): Jody
Search (1972-1973): Amy Love
The Rookies (1972): Girl
Josie and the Pussycats (1970-1971): Melody
The actress wrote, and executive produced Your skin... And how to save it (1995).
In 1996, Cheryl published a children's book titled The Adventures of Little Nettie Windship. Her second book, Token Chick: A Woman's Guide to Golfing With the Boys, was published in 2005.
Music career
After finishing high school, Cheryl went on trips with The Music Shop band. The band performed in lots of mid-western joints before they finally settled in Los Angeles in 1970.
Ladd took advantage of her Charlie's Angels fame to push her music career. She sang the American National Anthem at the Super Bowl in January 1980.
She released a total of three albums. She had a top 40 Billboard Hot 100 single, and a Gold record.
Awards
On April 17, 2010, Ladd and her co-star, Jaclyn Smith, were honoured with a TV Land's Pop Culture Award for their performances in Charlie's Angels.
Is Cheryl Ladd still married?
Ladd is currently married to her second husband, music producer Brian Russell. The Brian Russell Cheryl Ladd union has lasted many years, as they got married in 1981.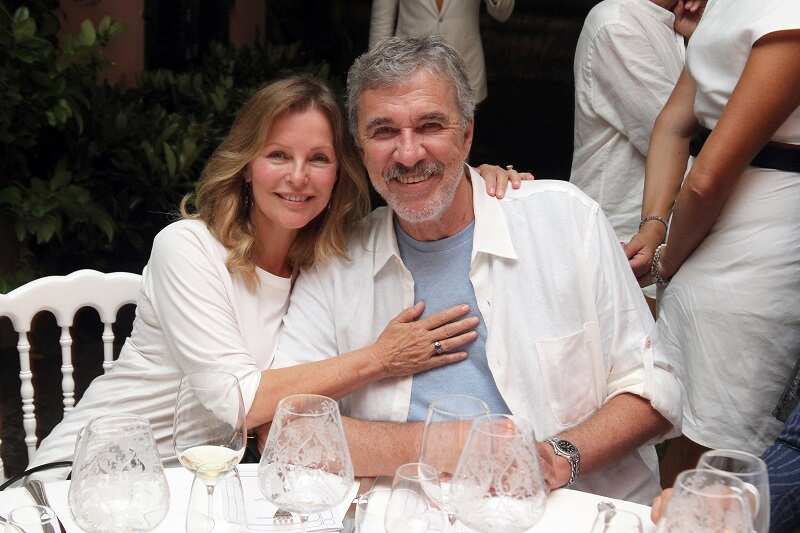 The first of Cheryl Ladd husbands is her ex-husband David Ladd. She got married to the actor in 1973 and gave birth to their daughter Jordan Ladd in 1975.
After their divorce in 1980, Cheryl continued to use David's last name.
Cheryl Ladd daughter, Jordan, is an actor like her parents. She has starred in at least 56 movies and TV productions. She ranked number five on Maxim's Hottest Women of Horror Movies list.
Is Cheryl Ladd related to Alan Ladd?
Cheryl is not related to Alan by blood, but she is related to him by marriage. Alan is the father of Cheryl's first husband, David Ladd.
Similarly, many fans of the actress have been asking about the Diane Ladd Cheryl Ladd relationship. The actresses are not related, though they have a few things in common.
They once played mother and daughter roles in the same film. Their daughters are actresses too - Dianne is the mother of Oscar-winning actress Laura Dern.
Where is Cheryl Ladd today?
Cheryl is still working as an actress. Her latest project is the 2020 TV movie titled Christmas Unwrapped. She played Janet Cohen in the TV movie.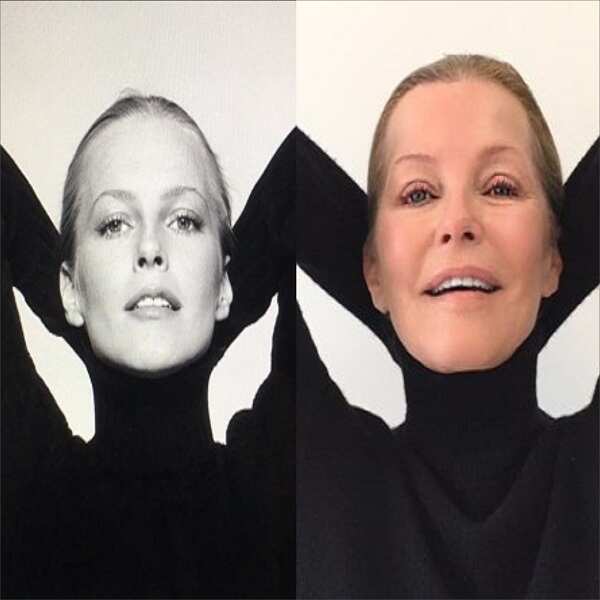 She is a celebrity ambassador for the child abuse prevention and treatment for a non-profit organization called Childhelp.
What is Cheryl Ladd net worth?
The actress has an estimated net worth of $10 million according to Celebrity Net Worth.
Social media
Chery is active on Twitter. She is @RealCherylLadd on the social media platform. She is not on Instagram, but there are pages where her fans can see lovely photos of Cheryl Ladd then and now.
Cheryl Ladd is an accomplished actress, author, and musician who has been working professionally in the American entertainment industry since 1970. She is one of the few actors who started their careers in Hollywood many decades ago and are still working actors in the industry.
READ ALSO: Actress Jada Harris biography: Age, career, Lovecraft Country
Legit.ng recently covered the story of American actress Jada Harris. Harris began acting ten years ago but, she found fame through the HBO TV series Lovecraft Country.
Jada Harris currently portrays the role of Diana Freeman in the Lovecraft Country series.
Source: Legit