Lena Nersesian (Lena The Plug)'s biography: age, height, boyfriend
Lena Nersesian is a YouTuber, model, OnlyFans sensation, adult film star, and influencer from the United States. She is known for her vlogs, Q&A videos, practical jokes and pranks, fitness tutorials, and viral online challenges. Besides that, Lena The Plug also hosts two podcasts, Touchy Subject and the Plug Talk. Although many criticize her raunchy videos, provocative online content, and bold ventures, Lena Nersesian's audacious persona continues to earned her a dedicated online following, her husband being her biggest fan. This article unveils more about her career, family life, and the scandals she has been involved in with her spouse.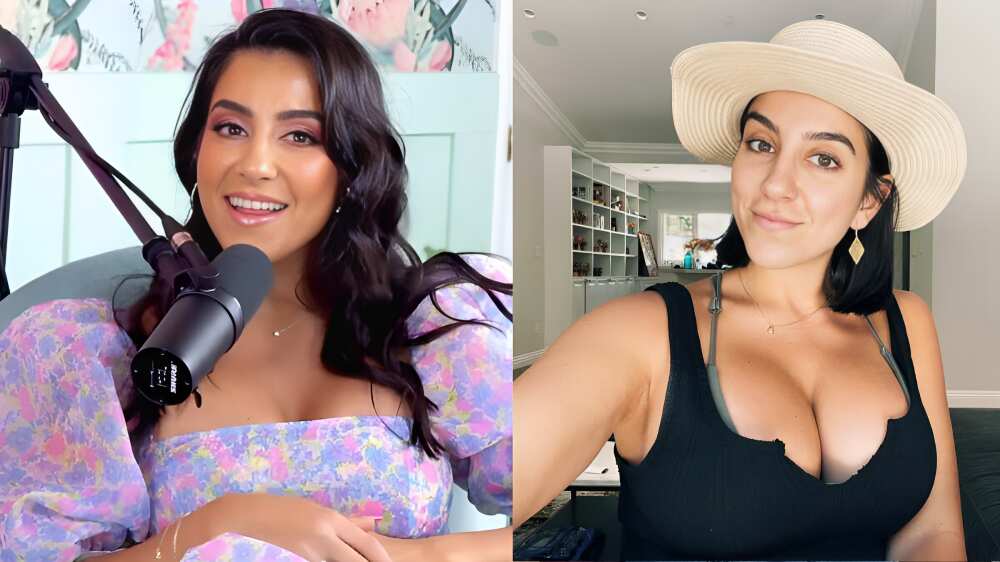 Lena Nersesian uses the nickname name Lena The Plug on her socials. Her coworkers at a social media start-up, Arsenic, gave her the nickname. Before becoming an Internet celebrity, Lena Nersesian did different jobs to fend for herself. She later quit employment to pursue an adventurous online career, which gives her a fulfillment she never found in employment.
Profile summary
| | |
| --- | --- |
| Full name | Lena Nersesian |
| Gender | Female |
| Nickname | Lena The Plug |
| Date of birth | 1 June 1991 |
| Age | 32 years old (as of 2023) |
| Zodiac sign | Gemini |
| Place of birth | Glendale, California, USA |
| Current residence | Los Angeles, California, USA |
| Nationality | American |
| Ethnicity | Armenian |
| Religion | Christianity |
| Height | 5'1" (155 cm) |
| Weight | 132 lbs. (60 kg) |
| Body measurements | 36-28-44 inches (91-71-112 cm) |
| Hair/Eye color | Dark brown |
| Sexuality | Straight |
| Relationship status | Married |
| Spouse | Adam Grandmaison |
| Children | 1 |
| Alma mater | The University of California, Lund University |
| Qualification | Psychology degree and postgraduate studies |
| Profession | YouTuber, model, adult content creator/film star, influencer |
| Net worth | $8 million |
| OnlyFans | @lenatheplug |
| TikTok | @lenatheplug |
| YouTube | @lenatheplug |
| Instagram | @lena.the.mom |
| Twitter | @lenatheplug |
Who is Lena Nersesian?
She is an American YouTuber, model, podcaster, adult film star, OnlyFans sensation, and influencer. Fans know her by the nickname Lena The Plug.
How old is Lena Nersesian?
Lena The Plug's age is 33 years in 2023. She was born on 1 June 1991.
Where is Lena the mom from?
The American YouTuber/ OnlyFans star hails from Glendale, California, USA.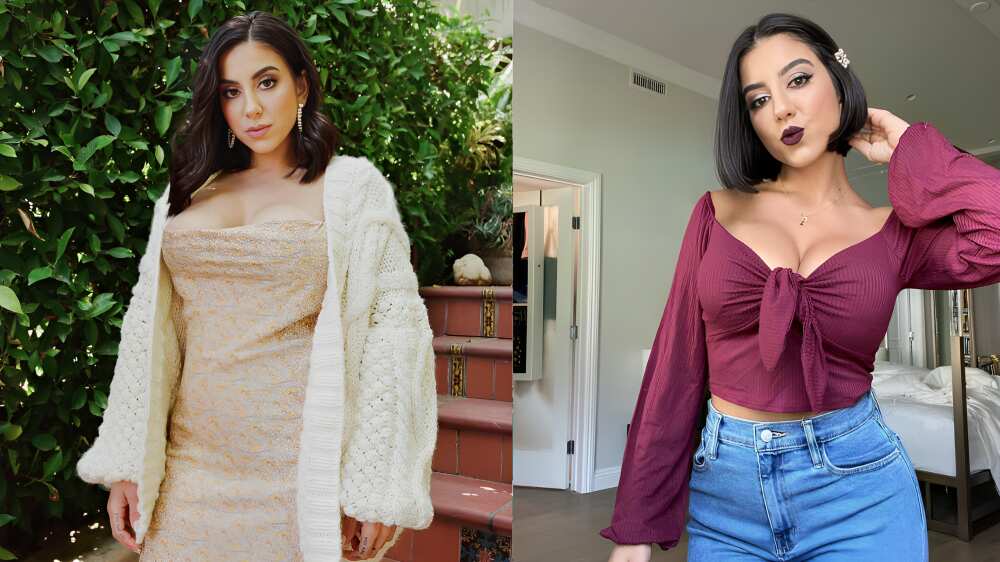 Lena Nersesian's family and upbringing
Nersesian was born in a Christian family to Armenian parents who value Armenian culture and traditions. They were very strict and barred her from doing many things, including watching the popular sitcom Boy Meets World.
Despite the conservative upbringing she got from her parents, Lena Nersesian chose a more outgoing and open-minded approach to life. She wanted a liberal online career instead of following a traditional career path.
On top of this, Nersesian often posts racy photos, discusses taboo topics, and has released a few adult videos. Her socials have been flagged severally for constantly posting "inappropriate" things.
Even though Lena Nersesian's family does not support her chosen lifestyle and career, she believes they will eventually come around.
Educational background
Nersesian got her high school diploma in 2009 and attained a 3.69 GPA in her degree in psychology. She earned her degree from the University of California, Santa Cruz, California, in 2013. She later pursued her postgraduate degree in Psychology at Lund University in Sweden for one year.
Career history
After completing her postgraduate studies, Lena Nersesian began working for a private company in Sweden. She also did numerous odd jobs in California before starting her Internet career. For instance, she was a professional nanny and Uber driver. After that, she was a cashier at the Shoppers Corner grocery store in Santa Cruz for a year.
Lena also worked as an Early Childhood Interventionist at The ARBRITE Children's Foundation in Santa Cruz for a short time in 2014. She later got a job at Arsenic, a start-up talent management and media company. After working there for some time, Nersesian became a Snapchat model.
On 22 August 2016, Lena launched her YouTube channel, Lena the Plug, which now has 1.6 million subscribers. On 28 September 2019, she and her boyfriend (now husband) co-opened the Lena & Adam channel.
Besides getting entertained on Lena Nersesian's YouTube channel, fans love the content she uploads on TikTok, OnlyFans, and Twitter (X). In addition, she runs a solo titled Touchy Subject Podcast and co-hosts the PlugTalk Podcast with Jamal, Mesha, Londen, and Steve.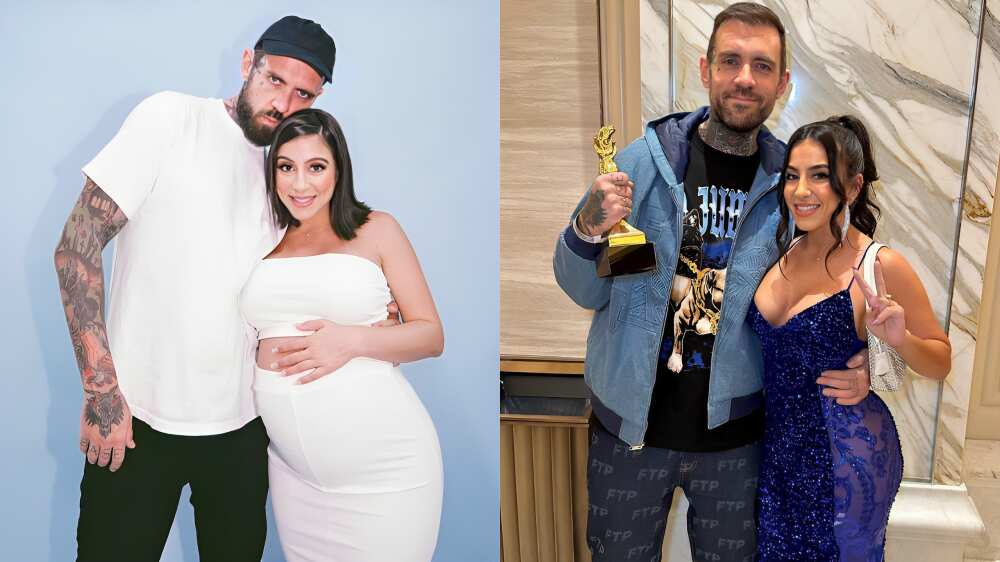 What is Lena The Plug's net worth?
Lena Nersesian is allegedly worth $8 million. She primarily makes money from OnlyFans, YouTube, podcasts, and TikTok.
How much money does Lena Nersesian make?
American Internet star Lena The Plug earns about $1 million monthly from OnlyFans and makes more money through her official YouTube channel.
Are Adam and Lena still together?
Adam Grandmaison and Lena Nersesian tied the knot in May 2023, following a five-year relationship. They began dating in 2016, got engaged on 2 June 2021 during Lena's birthday celebration, and had a daughter in 2020 before marriage.
Who is Lena The Plug's husband?
Her spouse, Adam Grandmaison, is more commonly known online as Adam22. He is an Internet star, film producer, BMX rider, and the host of the No Jumper podcast. Adam22 interviews actors, music critics, and producers on his podcast.
How many children does Lena The Plug have?
Celebrity couple Lena Nersesian and Adam Grandmaison have one child at the moment. Their daughter's name is Parker Ann Nersesian Grandmaison.
When was Lena The Plug's daughter born?
Lena had daughter Parker Ann Nersesian Grandmaison on 14 November 2020 via C-section.
What happened to Lena and Adam?
The couple has had numerous scandals over the years. In 2017, she allowed Adam to sleep with her best friend/adult film actress, Emily Willis Rinaudo. The three even slept together later and documented the aftermath of the experience on YouTube.
What happened to Lena Nersesian and Emily Rinaudo?
Lena Nersesian allowed her friend Emily Rinaudo to get into bed with her husband because she feared Adam22 would leave her if she didn't want an open relationship.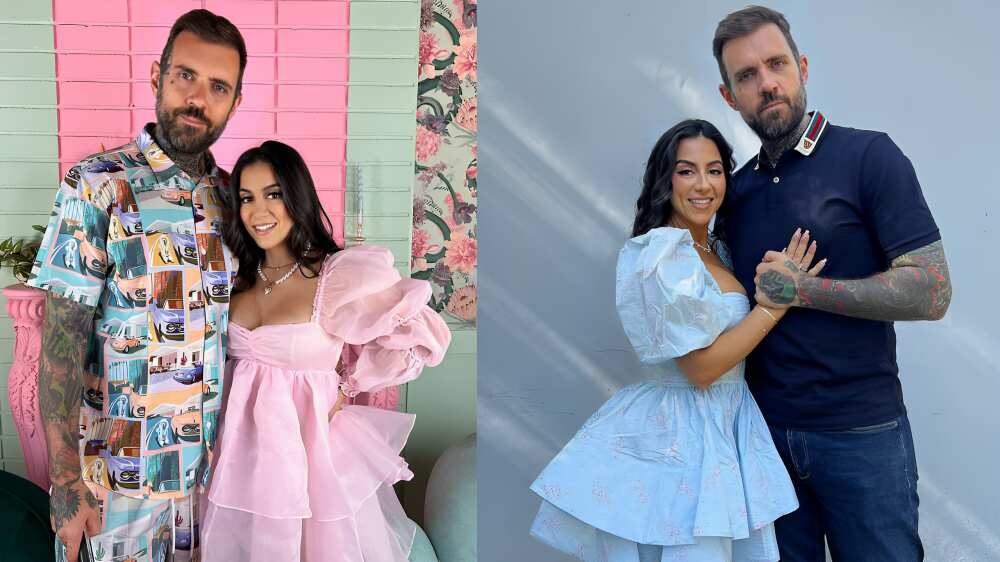 Below are more controversial stories about Lena and Adam's relationship:
Who did Lena do a scene with?
In July 2023, Lena The Plug shot an explicit scene with Jason Luv just a few days after her wedding with Adam22. Adam admitted that he permitted his wife to sleep with another adult film star. After their controversial decision, he even bought his wife a brand-new lime green Lamborghini Urus sports car.
Lena's response to Kai Cenat for mocking her spouse on Livestream
Lena Nersesian fired back at Kai Cenat (Twitch personality), who appeared to have mocked Adam22 on Livestream for allowing her to film an explicit scene with Jason Luv.
Did Adam offer his wife to Tate?
While discussing Adam22 and Lena's unconventional lifestyle on a live broadcast in July 2023, Adam22 offered his wife to Andrew Tate for an explicit scene, but Tate turned down the offer.
Antonio Brown shoots his shot with Lena The Plug
In July 2023, former NFL star Antonio Brown also asked Adam22 permission to sleep with his Lena for a reward. Adam22 did not like the proposal.
Where does Lena The Plug live?
She resides with her daughter and spouse in Los Angeles, California, USA.
How tall is Lena The Plug?
YouTuber Lena The Plug's height is 5 feet 1 inches (155 cm).
Fast facts about Lena The Plug
Lena was a self-confessed 'nerd' in high school.
She dated women in college and even tweeted in 2017 that she was a lesbian.
Lena and Adam22 began filming adult content and releasing it on OnlyFans in 2017.
She and Adam22 are in an open marriage and respect each other's boundaries.
The couple won the AVN Best Podcast award in 2023.
Lena Nersesian is passionate about her online career. It has more money and flexibility than traditional employment offered her. On top of that, her charisma and honesty about her controversial lifestyle have captivated audiences and solidified her position as a prominent internet personality.
Legit.ng published Haskiri Velazquez's biography. The American television personality/actress was born in Washington Heights, New York, but resides in Los Angeles, California. She is dating her long-time boyfriend, Nate Ortiz Turner.
Haskiri Velazquez came into the limelight in 2020 when she appeared in the Peacock series Saved by the Bell as Daisy Jimenez. She has 15 acting credits under her name.
Source: Legit.ng