NDA application form 2018: 2018 last date, requirements, online application process
Do you wish to be admitted into the Nigerian Defence Academy? Then let us tell you everything you need to know about NDA application form 2018. In this article, you can find out if the application process is still ongoing, what the requirements for applicants are and how the whole thing works. Check this out if you want to know more about NDA application process.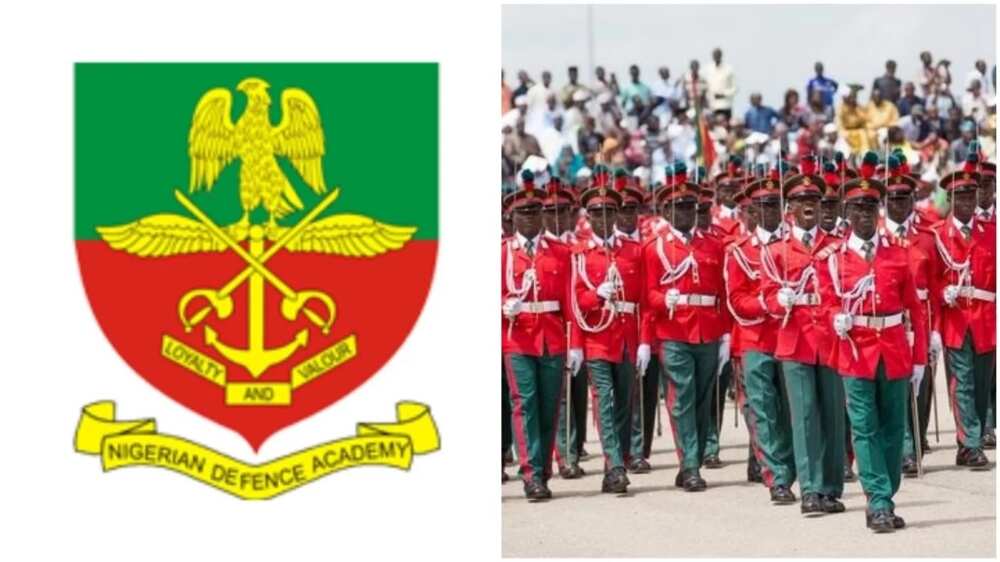 NDA application 2018 last date
Unfortunately, if you wanted to get into the Nigerian Defence Academy this year, you are about a month too late. The application into the 70th regular course was on from October 20, 2017 to March 9, 2018. Initially, the closing date was set for February 9, but it was prolonged for another month.
That said, if you ended up on the shortlist, you should be getting an invitation to choose your screening centre in due course. The screening test from NDA is scheduled to take place on May 19, 2018.
As long as your UTME score is above 180 (for courses in Social Sciences and Arts) or above 210 (for courses in Engineering), you should be able to print your screening test admission card to take part in the NDA screening test at the centre of your choice.
All that said, it is not too late to learn the whole process for next year's application. So let us tell you all about it.
NDA application requirements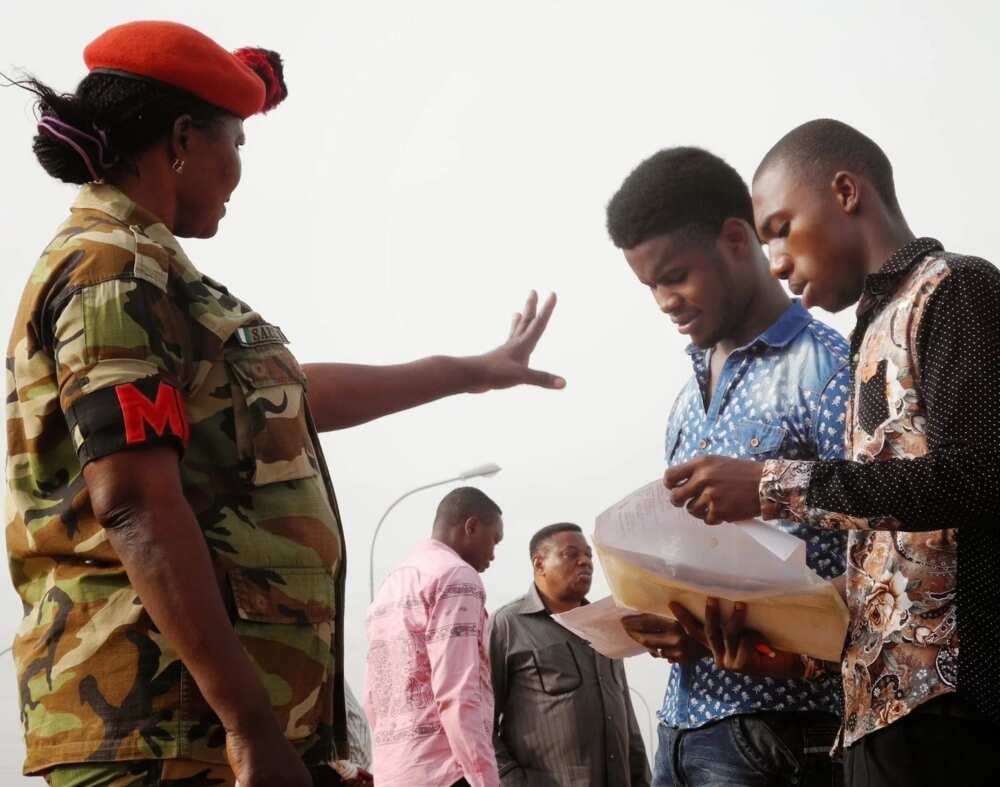 If you want to get into one of the academic departments of NDA, here are the requirements you need to adhere to:
Have at least five credit passes acquired in two sittings or less at GCE O'level or SSCE in the subjects that are relevant to your faculty of choice. You can find specific requirements for each faculty at this link.
Have a credit each in Mathematic and English.
Have additional one relevant supporting credit for the Faculty of Engineering or two for the rest of the faculties.
Be from 17 to 21 years of age in August of the year of your entry into the NDA. If you want to join the Nigerian Air Force, your age bracket is from 17 to 18 years of age.
Be taller than 1.68 m (male applicants) or 1.65 (female applicants).
Be in good physical condition and have a good moral character.
Be single with no legal obligations to support any individuals (including children).
Obtain a Certificate of State of Origin from your LGA or a Certificate of State Indigeneship from the office of your state's governor.
Knowing French will be an advantage.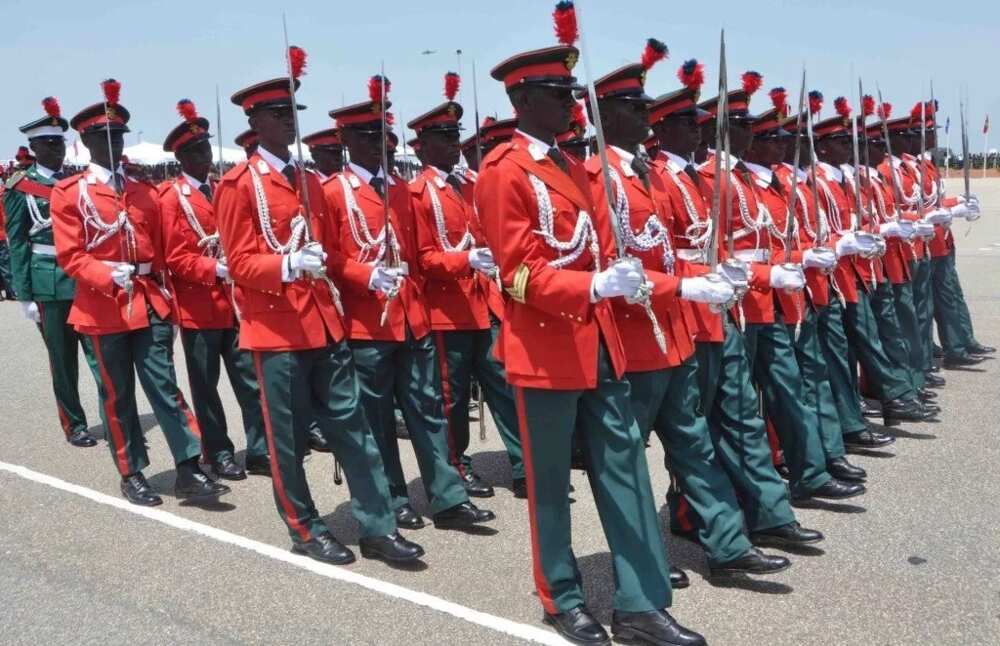 READ ALSO: Post graduate diploma in Nigeria Defence Academy
In addition to this long list of requirements, you should also be aware of the following:
If you are still waiting for your results, you cannot be admitted. If you submit your NDA application form without results, it will not be accepted.
Your exam results need to be not older than five years if you want to use them for your application.
While both male and female Nigerians can apply for admission into the NDA, female applicants are limited to Navy and Army.
The application process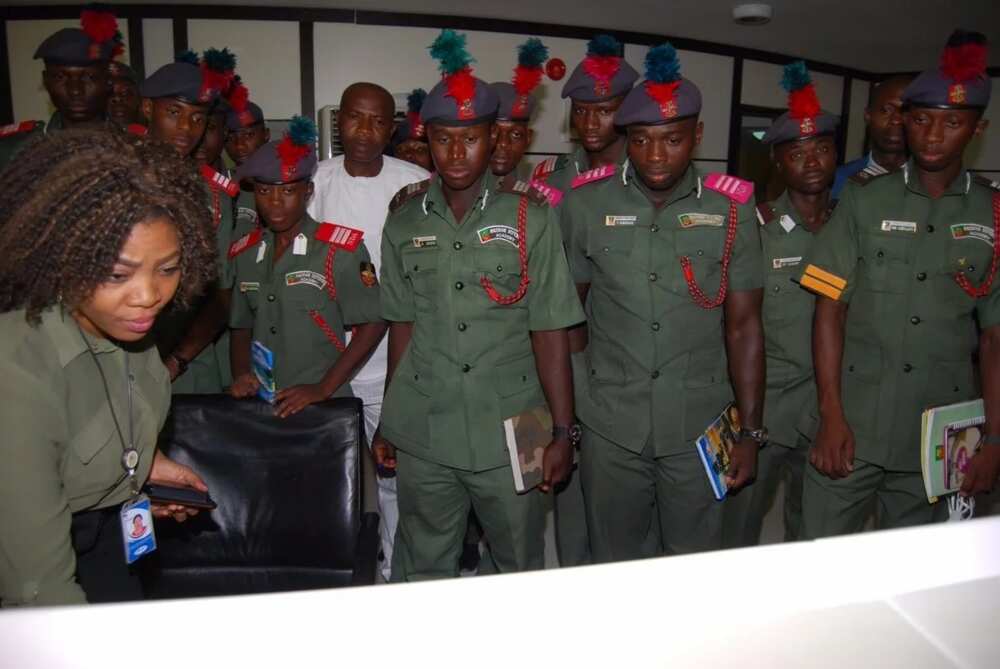 Even though you can no longer apply for this year's admission into NDA, you can still learn how the application process works.
First, you need to go to www.ndaapplications.net.
There, you have to click on Purchase Access Code to pay for your application with Remita. This year, the fee was ₦3,500, but who knows if it is going to be the same next year.
After that, you should go back to the application portal, and click Sign Up to create your account and fill the application form.
Fill the online NDA form and submit it along with your scanned SSCE results.
Once the form is submitted, you will need to download the Acknowledgement Form.
In order to get into NDA, you will also need to sit for JAMB UTME. When you are applying for JAMB UTME, select NDA as your first choice institution.
If you satisfy the requirements for admission, you will move on to the NDA screening test. You will need to take your Acknowledgement form, JAMB result slip, screening test admission card, as well as two 2.5*5 inch passport photographs with your name, state, exam number, exam centre, your course of study and signature on the back.
If you pass your screening test, you will be able to move on to the Armed Forces Selection Board, which is the second phase of the screening process. If you are successful here as well, expect to see your name in the list of admitted candidates.
About NDA training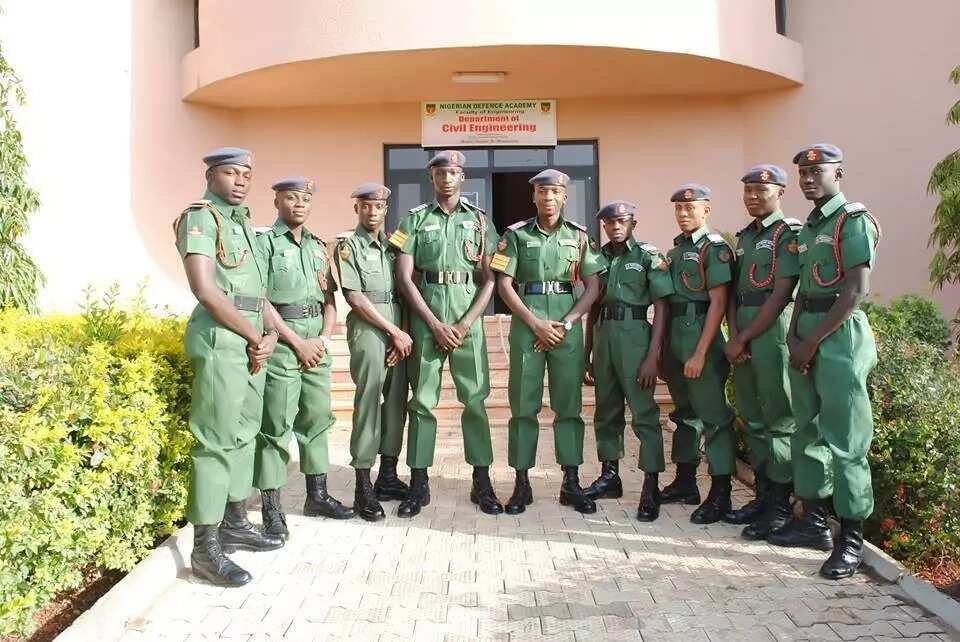 If you gain admission into NDA, you can expect several years of rigorous academic and military training as an Officer Cadet. The duration of training is 5 years for cadets from Nigerian army and 4 years for cadets from Navy and Air force.
After you complete your training, you will receive a degree in your core discipline and earn a Presidential Commission to the Nigerian Armed Forces. All the costs for the training lie on the Federal Government's shoulders.
And there you have it, all there is to know about NDA application process. We are sorry you have missed the deadline, but there is always next year. Make sure you do not miss it then!
READ ALSO: Nigerian Defence Academy notable alumni
Source: Legit.ng