Jennifer Grey bio: Age, net worth, husband, plastic surgery
'Nobody puts Baby in a corner' is the phrase most associated with Jennifer Grey, who played Baby in the iconic 1987 film Dirty Dancing. The actress, whose career spans more than 35 years, has a long list of accomplishments that need to be recognized.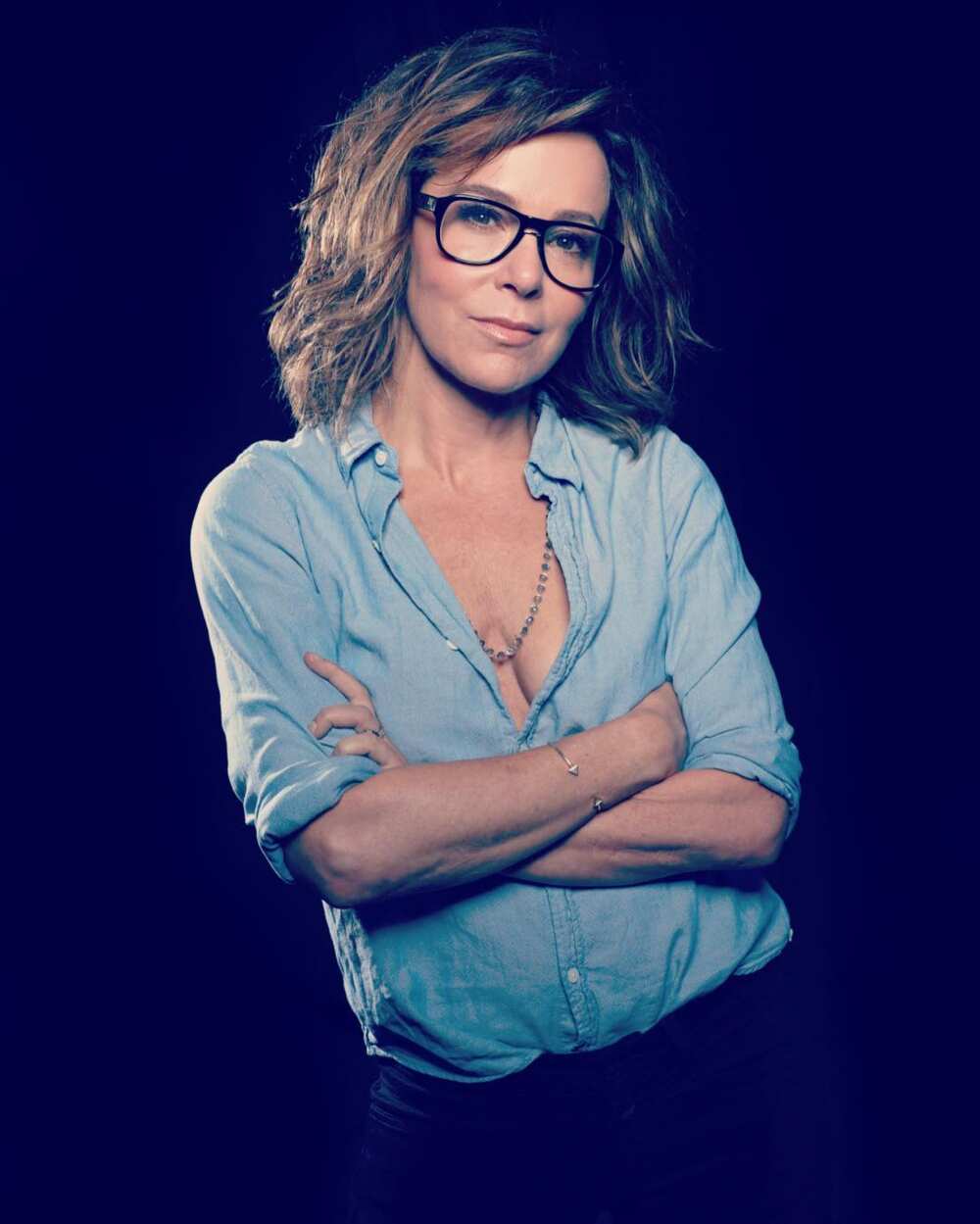 Did you know that Tracy Pollan was once Jennifer's classmate? Here are more interesting details about the actress' life.
Profile summary
Date of birth: 26th March 1960
Jennifer Grey age: 60 years old
Birthplace: New York City, New York, United States of America
Sun sign: Aries
Nationality: American
Weight: 50 kilograms (110 lbs)
Height: 5 feet 3 inches (1.60 metres or 160 centimetres)
Body measurements: 34-24-32 inches
Bra size: 34B
Body type: Slim
Dress size: 2 (US)
Hair color: Dark brown
Eye color: Brown
Net worth: $10 million
Early life and family
The actress was born on 26th March 1960 in New York City, New York, United States of America. How old is Jennifer Grey? She is currently 60 years old.
She was born to Joel Grey (a Broadway actor, dancer, choreographer) and Jo Wilder, a singer. Both her parents were from Jewish families (Lithuania, Latvia, Russia, Ukraine).
Jennifer Grey is the granddaughter of Yiddish musician Mickey Katz. She has a brother known as James Katz.
For her education, Jennifer attended the private Dalton School in New York City. While at the school, she was classmates with Tracy Pollan. Tracy is an American actress who is best known for portraying Ellen Reed on the sitcom Family Ties from 1985 to 1987.
Jennifer graduated from Dalton School in 1978. After her graduation from Dalton, Jennifer Grey young enrolled at New York City's Neighborhood Playhouse, where she was under the tutelage of acting coach Sanford Meisner.
While she was still studying at Neighborhood Playhouse, the actress worked as a waitress to support herself. She graduated from the institution in 1980.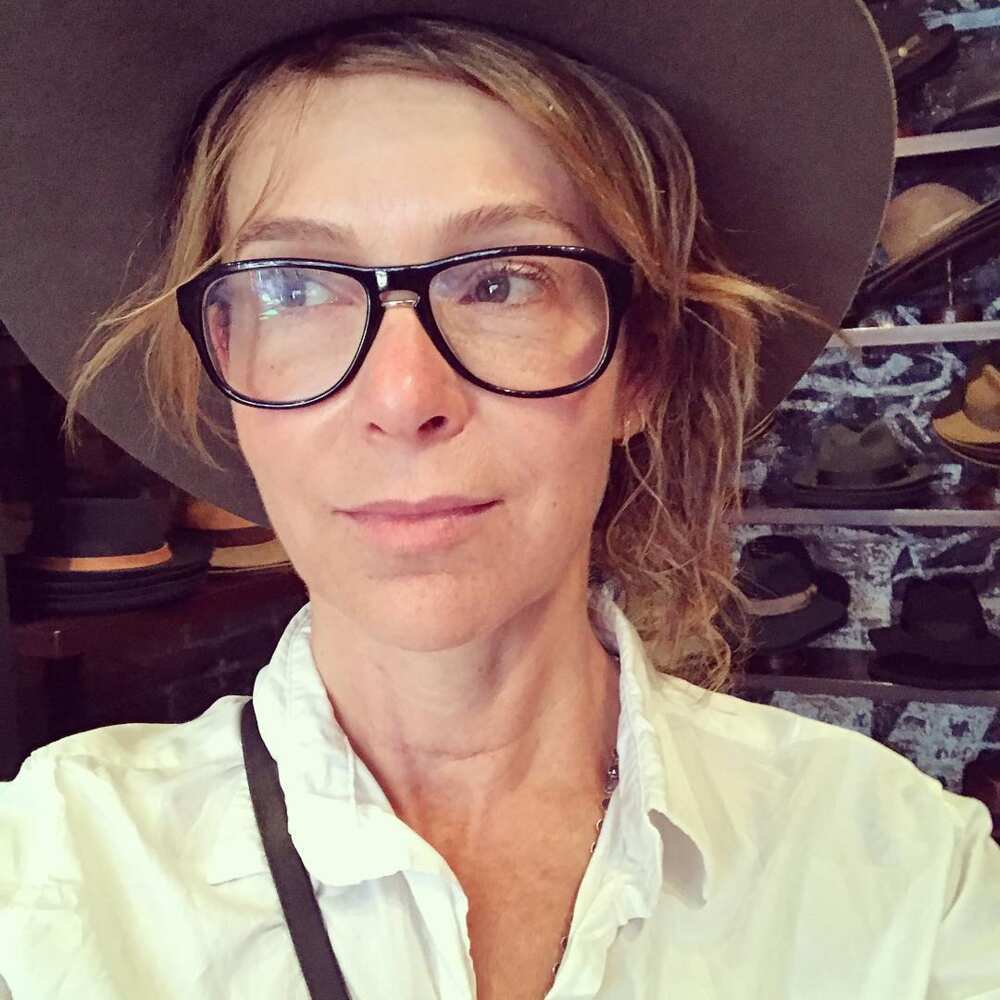 Body measurements
Jennifer Grey hot body measures 34-24-32 inches. She is 5 feet 3 inches tall, and her weight is 50 kilograms, which translates to 110 lbs.
Her body type is slim, and her dress size is 2 in US measurements. Jennifer's hair is dark brown, while her eye colour is brown.
Career
In 1979, Jennifer starred as a dancer in a Dr Pepper TV commercial. This marked the beginning of her career in the entertainment industry.
The actor then ventured into the New York theatre scene, starring in the off-Broadway hit titled Album and later on in the Broadway production titled The Twilight of the Golds.
Since her debut over 30 years ago, the actress has starred in more than 30 productions.
Jennifer Grey movies and TV shows
Here is a list of all Jennifer Grey movies and TV shows plus the roles she played in each.
The Conners (2020) - The actress acted in two episodes of this TV series as Janelle. The episodes she starred in are titled Beards, Thrupples and Robots and Bad Dads and Grads.
Bittersweet Symphony (2019) - Eleanor Roberts
Grey's Anatomy (2019) - Jennifer starred in three episodes of this show as Carol Dickinson. The episodes' titles are We Didn't Start the Fire, I Want a New Drug, and I Walk The Line.
Untogether (2018) - Josie
Duck Duck Goose (2018) - Edna (voice)
Red Oaks ( 2014-2017) - She starred as Judy Meyers / Judy Rosen in 21 episodes of the TV show.
Phineas and Ferb (2008-2014) - The actress voiced various characters such as Louisa Patel and Mrs. Pierpoint in eight episodes of the show.
In Your Eyes (2014) - Diane
The Wind Rises (2013) - Mrs. Kurokawa (English version, voice)
The Bling Ring (2011) - Iris Garvey
House (2010) - She starred as Abbey in the episode titled Unplanned Parenthood.
The New Adventures of Old Christine (2009) - The actress featured as Tracey in the episode titled Love Means Never Having to Say You're Crazy.
Keith (2008) - Caroline
Redbelt (2008) - Lucy Weiss
John from Cincinnati (2007) - She starred as Daphne, Meyer's Fiancée in three episodes of the TV series.
The Road to Christmas (2006) - Claire Jamison
Ritual (2002) - Alice Dodgson
It's Like, You Know... (1999-2001) - She starred as Jennifer Grey / Gwenifer in 26 episodes of the show.
Bounce (2000) - Janice Guerrero
Since You've Been Gone (1998) - Patty Reed
Outrage (1998) - Sally Casey
The Player (1997) - Stephanie Granatelli
Red Meat (1997) - Candice
Portraits of a Killer (1996) - Elaine Taylor
Lover's Knot (1995) - Megan Forrester
The West Side Waltz (1995) - Robin Ouiseau
Fallen Angels (1995) - She starred as Ginger Allen in the episode titled A Dime a Dance.
Friends (1995) - The actress portrayed Mindy in the episode titled The One with the Evil Orthodontist.
A Case for Murder (1993) - Kate Weldon
Wind (1992) - Kate Bass
Eyes of a Witness (1991) - Christine Baxter
If the Shoe Fits (1990) - Kelly Carter / Prudence
Criminal Justice (1990) - Liz Carter
Murder in Mississippi (1990) - Rita Schwerner
Bloodhounds of Broadway (1989) - Lovey Lou
Gandahar (1987) - Airelle (English version, voice)
Dirty Dancing (1987) - Patrick Swayze and Jennifer Grey starred in this movie as Johnny Castle and Baby Houseman, respectively. In the movie, Baby falls in love with Johnny.
The Equalizer (1986) - The actor portrayed Valerie Jacobs in the episode titled A Community of Civilized Men.
Ferris Bueller's Day Off (1986)- Jennifer starred as Jeanie Bueller in this movie. Jeanie is the older sister of Matthew Broderick's character (Ferris Bueller) and the love interest of Charlie Sheen's character.
ABC Afterschool Specials (1984-1985) - In this TV series, the actress portrayed Laura Eller/ Carol Schwartz in the episodes titled Cindy Eller: A Modern Fairy Tale and The Great Love Experiment.
American Flyers (1985) - Leslie
The Cotton Club (1984) - Patsy Dwyer
Red Dawn (1984) - Toni
Reckless (1984) - Cathy Bennario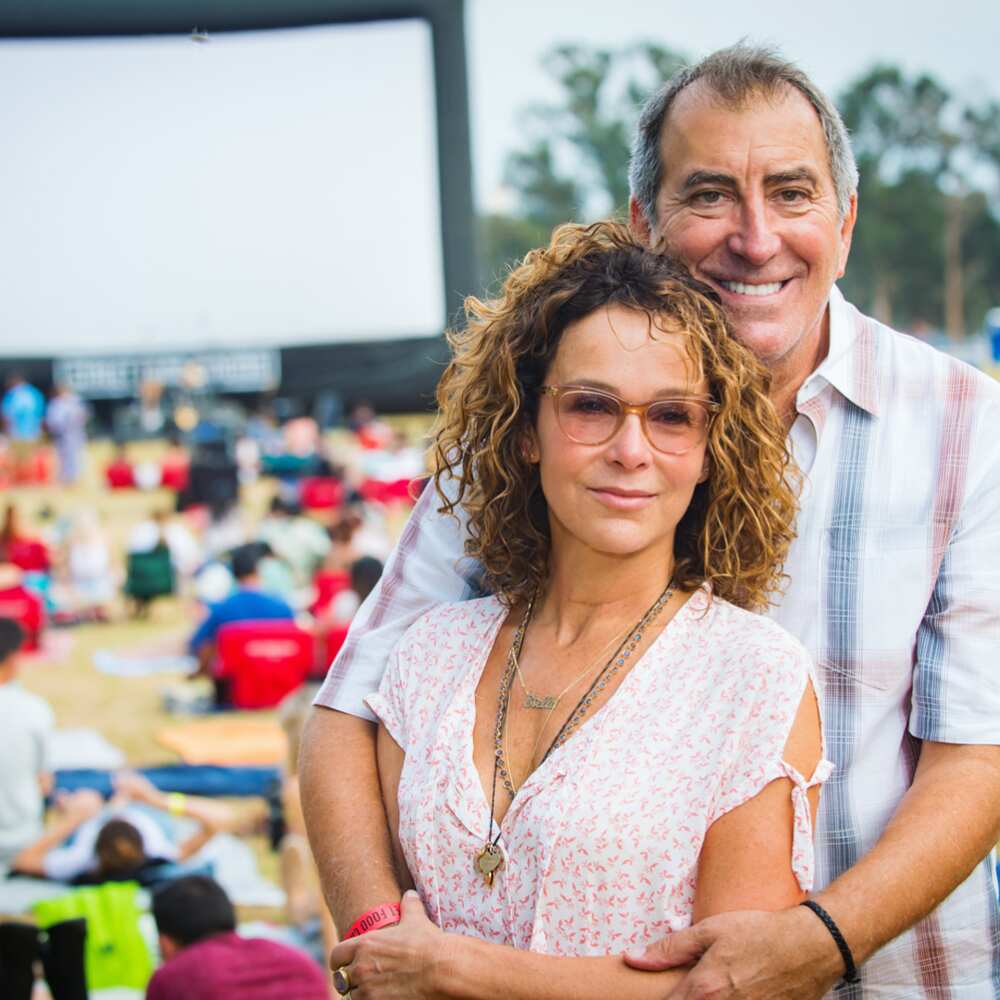 Appearance as herself
The actress has also appeared as herself in numerous productions, as stated in the Jennifer Grey - IMDb page. They include the following:
Entertainment Tonight (2009-2020) - She has starred in nine episodes of this TV series.
Stars in the House (2020) - She appeared in the episode titled Joel Grey Birthday Celebration!
I Am Patrick Swayze (2019)
The Healer (2017) -She starred in the episode titled Something Real Is Going On
Mein Baby gehört zu mir! Die Dirty Dancing Doku (2017)
Who Do You Think You Are? (2017) - The actress starred in eight episodes of this TV series documentary.
Today (2015-2016)
Lip Sync Battle (2016) - She made a surprise appearance in the episode titled Clark Gregg vs. Hayley Atwell.
The Meredith Vieira Show (2015) - She appeared in the episode titled What's Hot Now!/Queen Latifah/Actress Jennifer Grey.
Sidewalks Entertainment (2015)
Live from the Red Carpet: The 2015 Tony Awards (2015)
The 69th Annual Tony Awards (2015)
The Doctors (2015) - She appeared in the Drs. Exclusive: Jennifer Grey's Health Struggle/Mom's Desperate Plea to Save 600-Pound Son/Healthy Tips to Satisfy Cravings episode.
Cinema & Spice (2013) - She made an appearance in the episode titled Dirty Dancing.
Inside Story: Ferris Bueller's Day Off (2011)
Strictly Come Dancing (2011) - She starred in these episodes: Week 6: The Results and Week 6: Bonfire Night Special.
Strictly Come Dancing: It Takes Two (2011)
The Wendy Williams Show (2011)
The View (2010)
Dancing with the Stars (2010)
Jimmy Kimmel Live! (2010)
The Tonight Show with Jay Leno (1992-2010)
25th Film Independent Spirit Awards (2010)
Getting the Class Together: The Cast of Ferris Bueller's Day Off (2006)
The Making of Ferris Buller's Day Off: Production Stories (2006)
Who Is Ferris Buller? (2006)
AFI's 100 Years... 100 Movie Quotes: America's Greatest Quips, Comebacks and Catchphrases (2005)
The Rosie O'Donnell Show (1999-2000)
E! True Hollywood Story (2000) - She appeared in the episode dubbed Dirty Dancing
VH-1 Where Are They Now? (2000) - She starred as herself in the episode titled Music Movie Stars.
The Martin Short Show (1999)
Late Night with Conan O'Brien (1995-1999)
The Daily Show with Trevor Noah (1999)
The 45th Annual Primetime Emmy Awards (1993)
The Tonight Show Starring Johnny Carson (1990) - She starred in the episode titled Carl Reiner/Jennifer Grey/Kathy Mattea
The 14th Annual People's Choice Awards (1988)
Moving Image Salutes James Stewart (1988)
The 45th Annual Golden Globe Awards (1988)
The 59th Annual Academy Awards (1987)
Fashion (1979)
Soundtrack credit
Bloodhounds of Broadway (1989) (performer: "I Surrender, Dear")
Jennifer Grey Dancing with the Stars
The actress was a contestant on the 11th season of Dancing with the Stars, which aired in 2010. In the competition, she was paired with Derek Hough. The two eventually won the competition.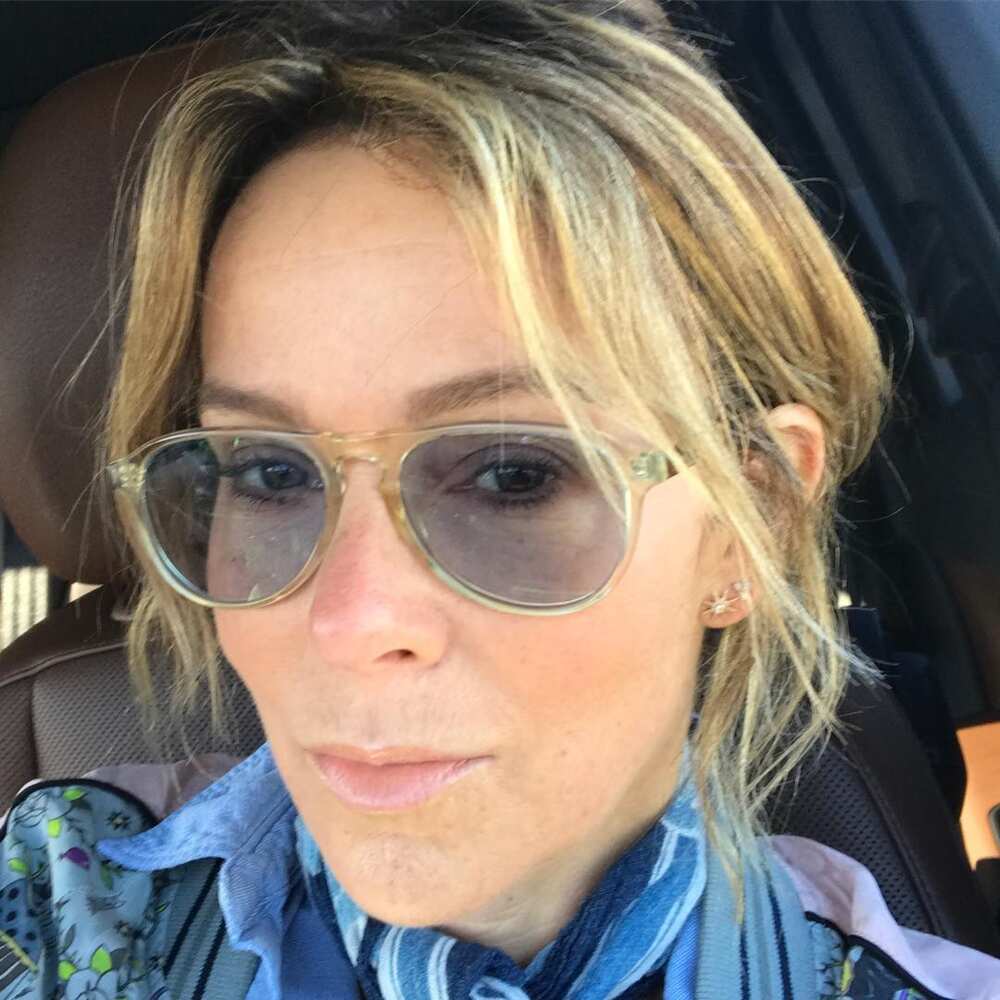 Awards and nominations
The actress has won 1 award and has received 6 nominations so far. They include the following:
Golden Globes, USA
In 1988, she was nominated for a Golden Globe award under the Best Performance by an Actress in a Motion Picture - Comedy or Musical category for her role in Dirty Dancing (1987).
Behind the Voice Actors Awards
In 2015, the actress received a BTVA Anime Dub Movie/Special Voice Acting Award nomination under the Best Vocal Ensemble in an Anime Feature Film/Special category for her role in Kaze tachinu (2013). The nomination was shared with Joseph Gordon-Levitt, Emily Blunt, John Krasinski, Martin Short, Stanley Tucci, Mandy Patinkin, William H. Macy, Werner Herzog, and Mae Whitman.
Bravo Otto
In 1990, she was nominated for a Bravo Otto Germany award under the Best Actress (Schauspielerin) category. She received the nomination in 1989 and 1987 as well. She won the award in 1988.
CableACE Awards
In 1995, she was nominated for a CableACE award under the Actress in a Dramatic Series category for her role in Fallen Angels (1993). The award was for the episode titled A Dime a Dance.
Jennifer Grey plastic surgery
In the early 1990s, the actress underwent two rhinoplasties, popularly referred to as 'nose jobs'. The Jennifer Grey nose job made even her close friends fail to recognize her.
Pictures of Jennifer Grey before and after indicate that the nose jobs really did change her appearance significantly.
In an interview for Channel 5 (UK), the actress revealed that getting plastic surgery was her worst mistake as she was no longer recognizable as the girl from Dirty Dancing but just as someone who looked a lot like her.
The career timeline of Jennifer Grey before and after nose job shows that the actress' career never fully recovered from the procedures.
Other surgeries
Nine days before the premiere of Dirty Dancing (which featured Jennifer Grey and Patrick Swayze) in 1987, Grey was involved in a ghastly head-on car crash while vacationing in Ireland with her then-boyfriend Matthew Broderick.
While the occupants of the other car died, Jennifer suffered whiplash which caused damage to her vertebrae.
Although she received treatment, the actress still had painful headaches that would last for days. She also experienced spasms in her neck when she moved her shoulders. The actress lived with this pain for 20 years.
In 2009, the actress was asked to participate in Dancing with the Stars, and she needed a routine physical before being cast on the show.
She decided to meet with Dr. Robert Bray Jr., a Los-Angeles based neurological spine surgeon who was highly recommended by friends. The doctor had performed over 10,000 surgical procedures at the time.
When she met Dr. Bray, he told her that she needed immediate surgery. The doctor went on to perform an anterior fusion through the front of her neck and succeeded in putting it back in alignment, hereby correcting Jennifer's condition.
This was not the only surgery that the actress underwent. She also needed a second surgery to relieve the long-term effect of the trauma caused by the car accident she was involved in in 1987. Dr. Bray told Jennifer that they would need to operate to remove spurs from her neck that were causing shoulder and arm pain.
Before the operation, Dr. Bray recommended that Jennifer have her doctor biopsy a suspicious lump on her throat. It turned out to be a malignant tumor. The actress underwent two more surgeries to have the cancer removed.
Dating history
The actress has been romantically linked to various celebrities, such as:
Michael J Fox - The two dated in 1986.
Matthew Broderick - The two dated between 1987 and 1988.
George Stephanopoulos - They were an item in 1992.
William Baldwin - They were romantically linked between 1988 and 1991.
Timothy Hutton - Timothy and Grey reportedly dated in 1982.
Who is Jennifer Grey husband?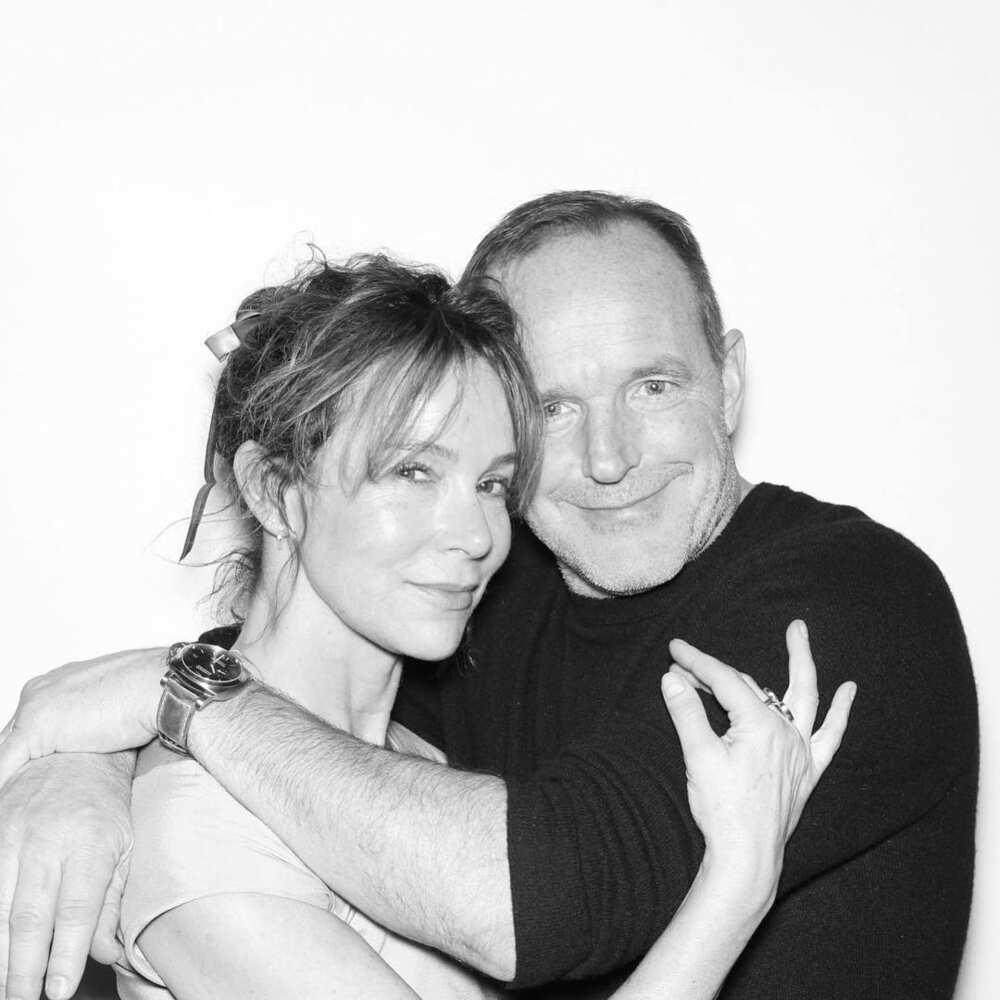 Grey is currently married to Clark Gregg, who is famous for his roles in the Marvel Cinematic Universe. Grey and Clark got married on 21st July 2001. They have one child, a girl. The name of the Jennifer Grey daughter is Stella. She was born on 3rd December 2001.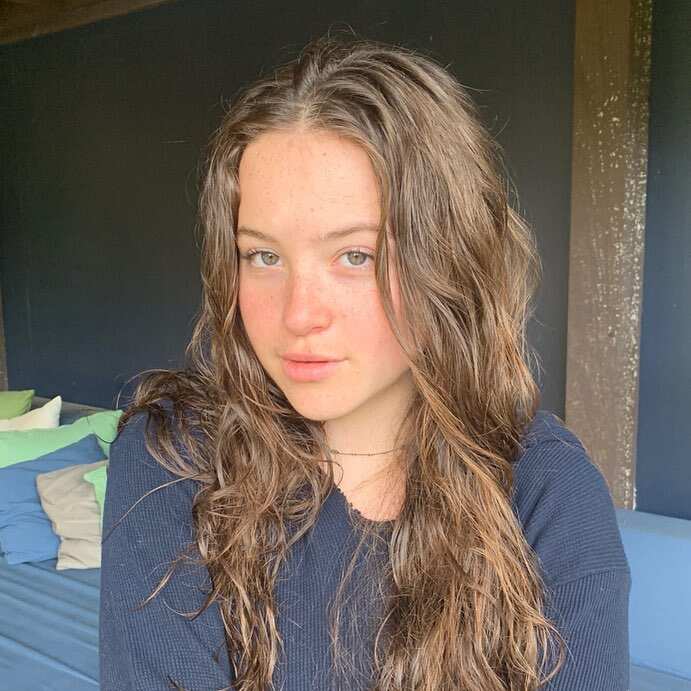 Jennifer Grey net worth
According to Celebrity Net Worth, the actress has a net worth of $10 million.
Social media
The actress has an Instagram account with 209k followers. The page contains many photos of Jennifer Grey then and now. She joined Twitter in August 2010, and to date, she has more than 111k followers on the social media platform.
Frequently Asked Questions about the actress
Here are some of the most asked questions about the celebrity.
Is Jennifer Grey still alive?
Yes, she is.
How old is Jennifer Grey now?
The actress is currently 60 years old. She was born on 26th March in 1960.
Did Jennifer Grey win Dancing with the Stars?
Yes, the celebrity won the 2010 edition of Dancing with the Stars.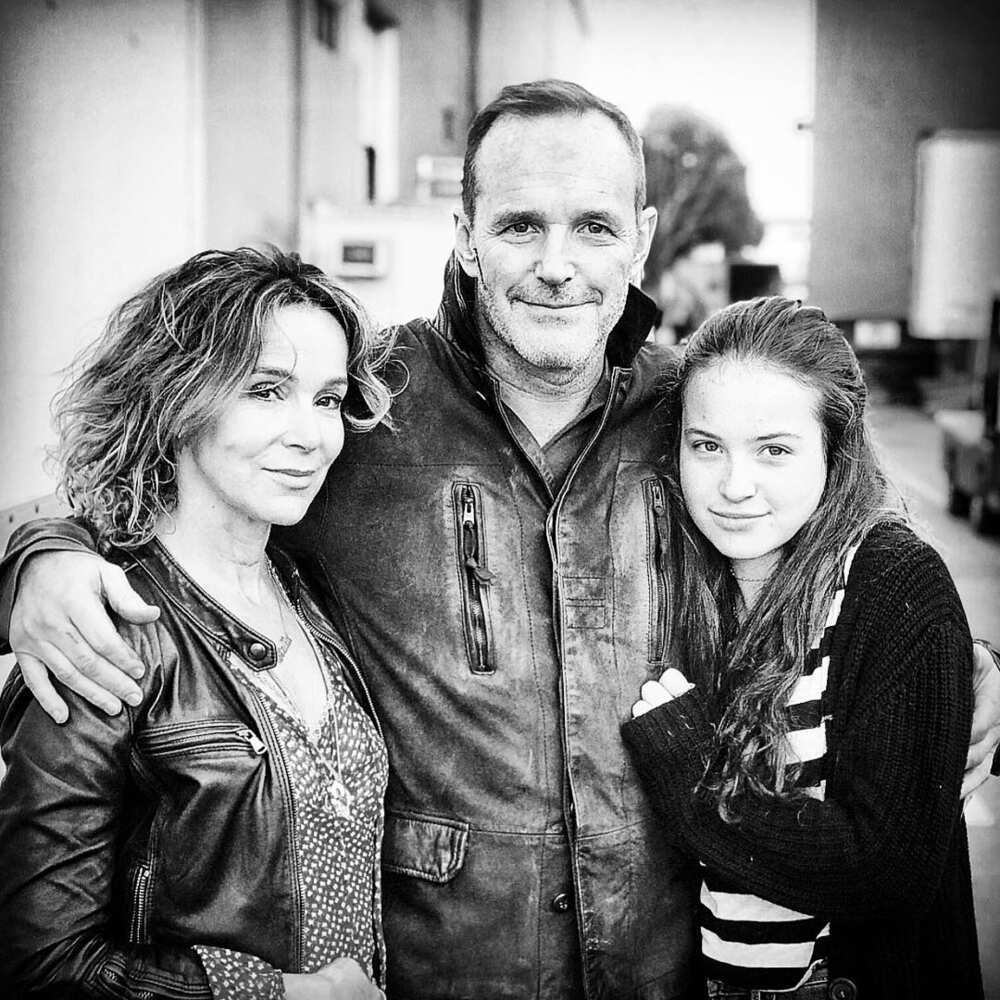 Jennifer Grey quotes
I don't remember ever not knowing about acting.
It's very hard to balance being there for somebody else and taking care of yourself.
I think relationships are really hard. Each one gives you lessons that you need.
I was raised on Broadway because of my dad, but I never thought I had what it took to make it there, although I always wanted to
Ageing is inevitable, and the idea that we can be eternally youthful is the pitfall of our society.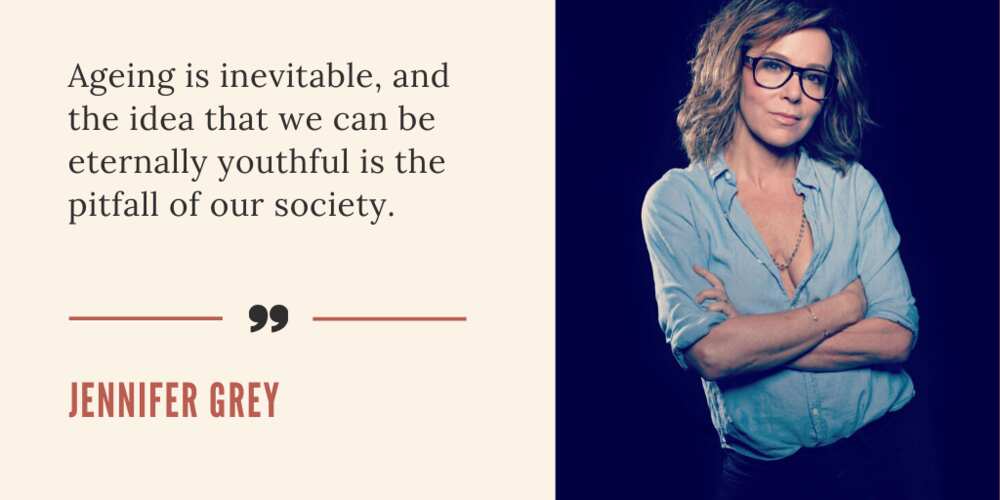 I wish anytime I went into a nice restaurant and asked for a table, they said, 'Well I'm sure you don't want one in the corner.'
I'm ticking things off my list: I had a tumor removed; I had spinal surgery; I had four surgeries in three months.
Dance is the only thing that makes me feel good.
I basically walked around with a goiter for four years because I was so afraid of surgery.
When you're in a relationship you really care about, you want to protect it and not talk about it.
My father taught me you have to believe in yourself and run on your own track.
I wasn't a dancer learning to play Baby Houseman. I was Baby Houseman learning to play a dancer.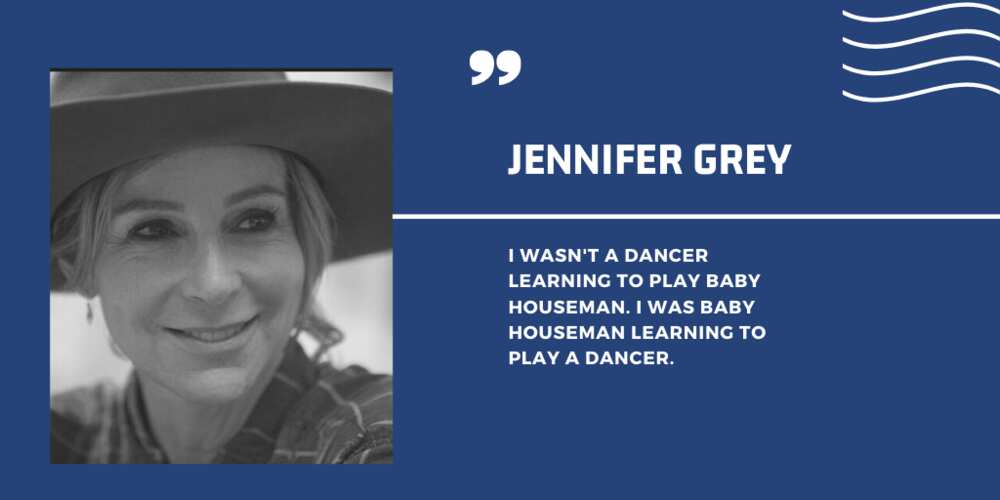 The idea that I can touch anybody's life in any way is perfect.
You have to know me first to think I'm pretty
Jennifer Grey is an actress with a lot to be proud of. The celebrity is not only an entertainer, she is also an inspiration to many people suffering chronic pain. Through her, they get to know that they can seek help and finally live their lives to the fullest. She is, without a doubt, an icon worth celebrating.
Source: Legit.ng